Morgan Mason has done a lot. The Kansas farmboy went overseas for the invasion of Iraq as an intelligence analyst with the US Army. After returning home, he bummed around the Rocky Mountains — and Baja, Mexico — hopping between various outdoor jobs. He guided whitewater and flyfishing. As a specialist for Colorado Kayak Supply he helped make the standup paddleboard popular up and down the Intermountain West. He got into writing and photography and went on to work at both GearJunkie.com and MeatEater.  
This summer, he took on a new role as the Armed Forces Initiative coordinator for Backcountry Hunters & Anglers. BHA, a Montana-based public lands-focused nonprofit, hopes to recruit active duty service members and veterans into the #keepitpublic movement. They also have ambitious plans for camps, seminars, mentorship, programs, and even federal legislation to help soldiers, sailors, and Marines get outdoors. Free Range American sat down with Mason to hear what they're about. This interview has been edited for length and clarity.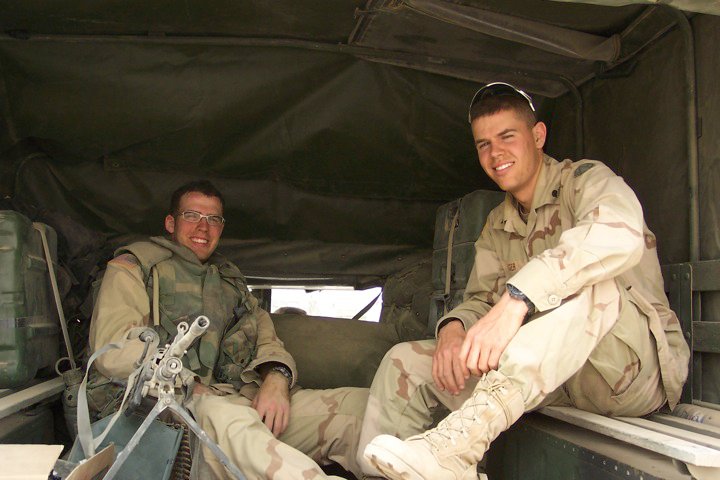 FRA: Who is Morgan Mason?
MM: Farmboy, veteran, Rocky Mountain dirtbag turned writer/photographer. That's a hard question. From the beginning, I grew up on a quarter-section homestead just outside Wakefield, Kansas — a 166-acre family farm where we worked the land and cattle. I grew up hunting upland birds behind pointers, hunting turkeys and whitetails in the Flint Hills of Kansas. I joined the Army Reserves when I was 17, between my junior and senior years of high school. Then after my senior year, I went off to basic and became an intelligence analyst for a movement control battalion out of Manhattan, Kansas.
FRA: When was this?
MM: I signed the paperwork in 1999. Soon after I got back from basic and AIT, the planes hit the Twin Towers. From my little 13-inch TV, I watched the towers fall and started mentally and physically preparing for war. Two years later, we received the warning order for the invasion of Iraq. We crossed the berm just after the infantry, SOF, and the Marines cleared areas. Our battalion set up a logistical location at Iraq's Tallil airfield to manage and track supplies, coalition forces, and anything else moving on the roads. We were the air-traffic coordinators of the main supply route. I was an intelligence analyst and spent my time tracking attacks and worked to build patterns.
Our commander built a task force in battalion that included five or six other guys, including myself, who couldn't stand being inside the wire. We ran security missions throughout the theater ensuring mission objectives were met. It was a wild time running the highways and roaming the streets of major cities and small mud-hut villages. It made for an interesting mix of work.
FRA: You were deployed for a year?
MM: Yes. We initially had six-month orders for the deployment. Once we got in-country, orders switched to 365 days boots on the ground. Once I got home my contract was close to ending, and I had full intentions to head West. I have a lot of family history out in Colorado that I wanted to explore, and I was always an action-sports adrenaline junkie. I grew up fishing and hunting and loved that, but I wanted to get into snowboarding, kayaking, mountain biking, any mountain-based activity that fueled adrenaline. That lifestyle drew me in.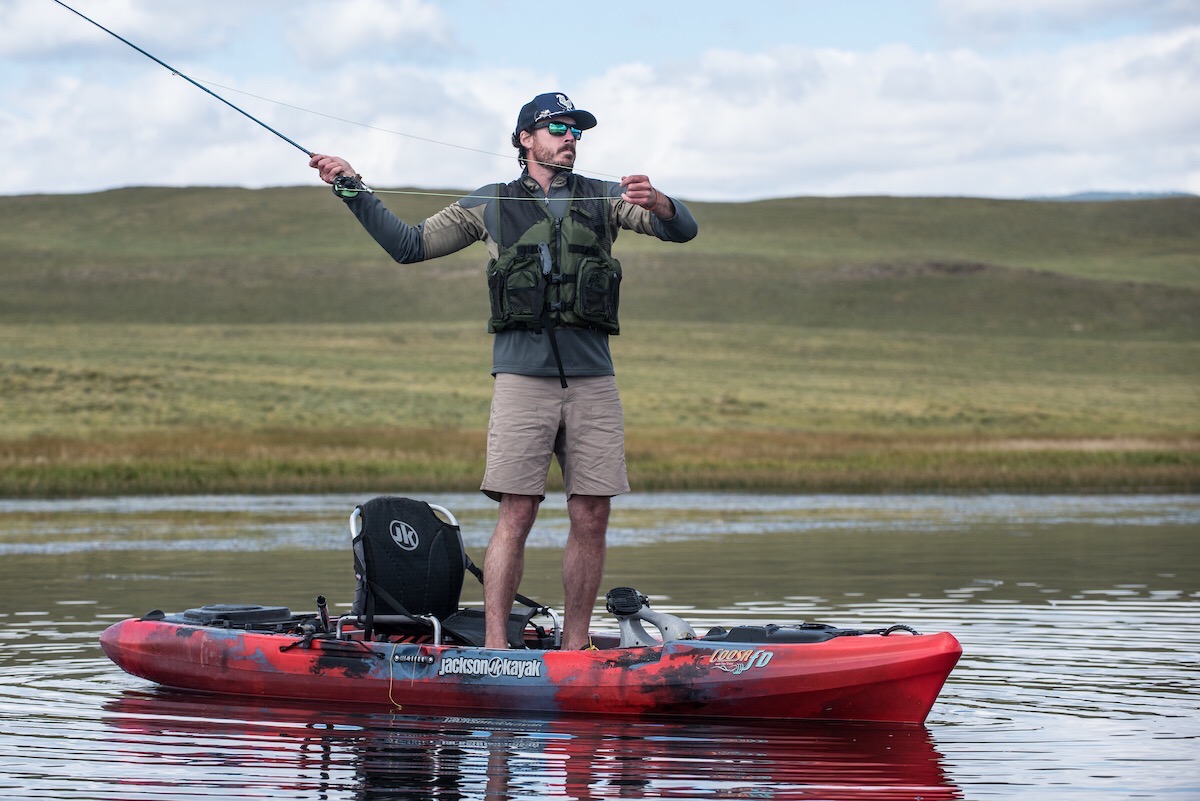 FRA: You worked as a whitewater guide for a while, right?
MM: Yep. I moved just outside of Breckenridge to this little community called Blue River. I was living off deployment money, snowboarding, and partying while I blew off steam. After the snow season ended, I applied for a job just over the pass in Buena Vista as a raft guide for an operation on the Arkansas River through Browns Canyon. Something about adrenaline and tunnel vision focus while reading whitewater set its hooks in me. At this time, I knew I needed a career in the outdoors.
Shortly after, I got my foot in the door in the outdoor industry with Colorado Kayak Supply as a marketing and special events intern. They are one of the nation's largest whitewater retailers. During the summer I worked for the business on a major campaign for paddleboarding and river surfing. My work took me to every mountain town with a river in the Rocky Mountain region. I was living the dream and soon got picked up by a national brand to work sales, marketing, and events. I spent my summers in Colorado and a few winters in Baja managing a surf and paddleboard shop, then later taking months off at a time in a camper van, surfing and spearfishing along the coast of Baja. 
FRA: For a long time, you were associated with GearJunkie. When did the writing and editing work start up?
MM: Correct, GearJunkie.com hired me to relaunch their Hunt/Fish channel. After my time in the outdoor industry, I became a firefighter in Colorado. During the fire route, I started freelancing with an emphasis on writing and photography. I saw an opportunity while freelancing for GearJunkie.com and landed the editor job. I moved to Bozeman, Montana, in the meantime to continue networking and secured a spot at MeatEater Inc. I spent just over a year and a half with [Steve] Rinella and crew. It was incredible working and learning with folks of that caliber.
FRA: When did Backcountry Hunters & Anglers come into the picture? 
MM: For a long time I had wanted to start a veteran-focused 501(c)(3) that focused on connection-based introductions to the outdoors. We fought for these wild places in North America — places where we can run the hills like feral beings connecting to the soil, water, flesh, and blood for a much-needed decompression. These wild places are so needed.
There's so much shit vets deal with today. Suicide, inaccurate health and wellness through prescription pills, toxic exposures, survivor's guilt, and more. I experienced some of this coming out of Iraq and couldn't stand by without acting upon the motivations. I talked it up at Gear Junkie and MeatEater — and I loved my time there — but it never really caught fire. Once I heard Backcountry Hunters & Anglers was starting this Armed Forces Initiative, I knew it was the place I could engage with the work that I was 100% passionate about.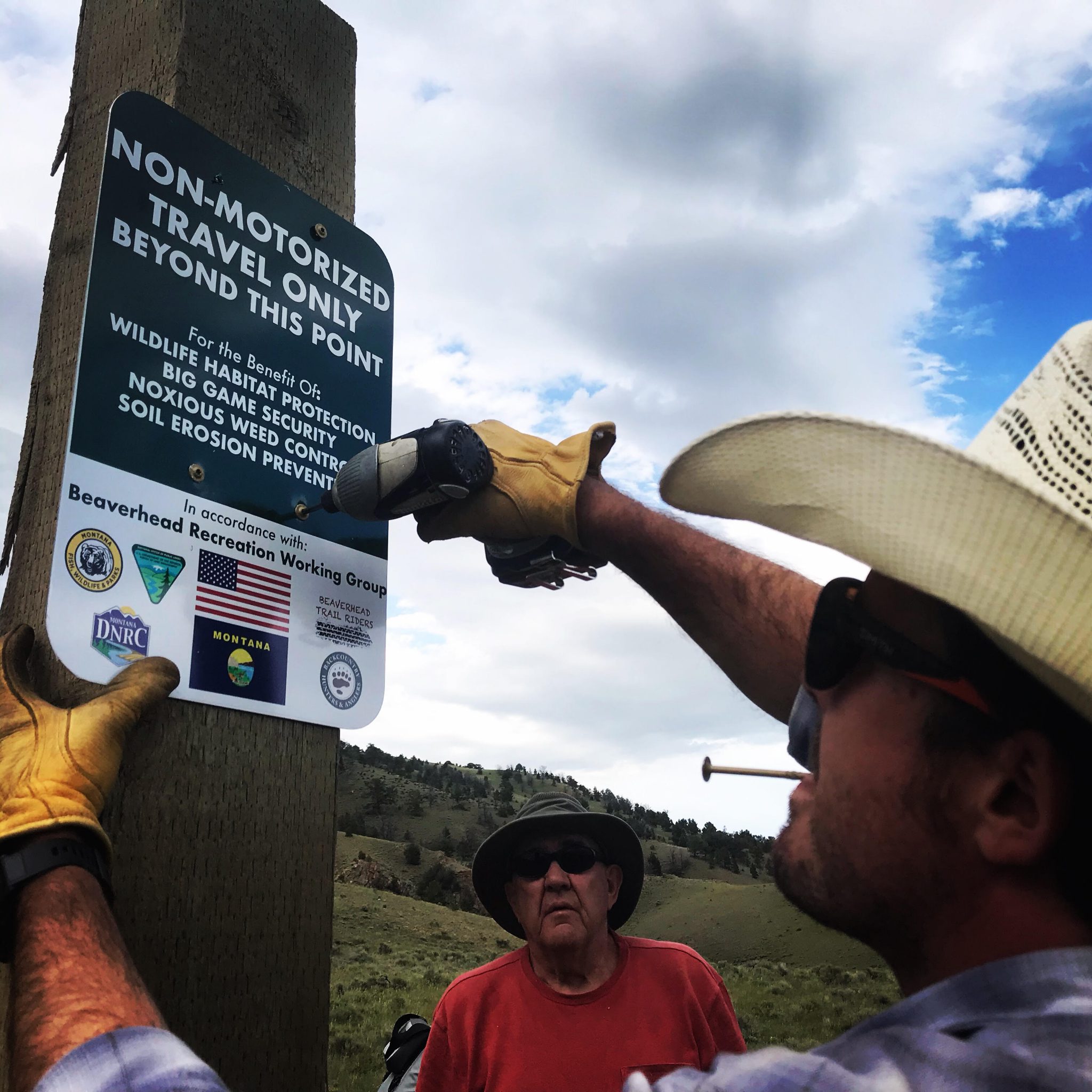 FRA: For readers not familiar, what's Backcountry Hunters & Anglers? What do they do?
MM: Backcountry Hunters & Anglers, or BHA, is a 501(c)(3) nonprofit with a laser-focused mission of defending and supporting public land and water access and conservation, as well as the ethical chase of wildlife across North America. We do a lot of policy work, keeping track of politicians, calling them out for making the right and wrong actions in the eyes of our mission of public lands and waters. BHA is well known for grit, grassroots activism, with a get-it-done mentality.
We're firmly nonpartisan with a wide range of politically based members. We actually just did our membership survey and more than half our members consider themselves Republicans opposed to Democrats. But we're absolutely not a right-leaning or left-leaning organization. We're an organization for people who think everyone should have access to public lands and waters, especially veterans who've fought for them. We have 640 million acres of public land in America. That's a lot of ground, and we want individuals to go out and experience it, to decompress, take their loved ones out to live this outdoor lifestyle.
FRA: And you guys are taking a renewed focus on the military and veterans with this Armed Forces Initiative.
MM: Yes, we're building this initiative under BHA's mission and programming that engages directly with North America's former and current armed forces members. I've built the foundation that will support three separate pillars: actively serving, veterans, and legislation that affects armed forces members and public land and water access.
For active duty, we're building BHA chapters on military installations across North America. We've launched four pilot projects so far, in Fort Bragg, Camp Pendleton, Camp Lejeune, and Fort Wainwright. We're running R3 programs specifically engaging junior enlisted and lowering the barrier of entry to hunting and fishing on and around military installations.
Our installation clubs bring educational seminars with game wardens, wildlife biologists, and local hunting experts. Here you'll learn how to legally hunt military ground and navigate the regs that apply. We're lowering that barrier of entry for those in uniform to get out and hunt and fish. We can build community through hunting and fishing and start to create a national web of connections that service members can fall into as they transfer from installation to installation throughout their military career.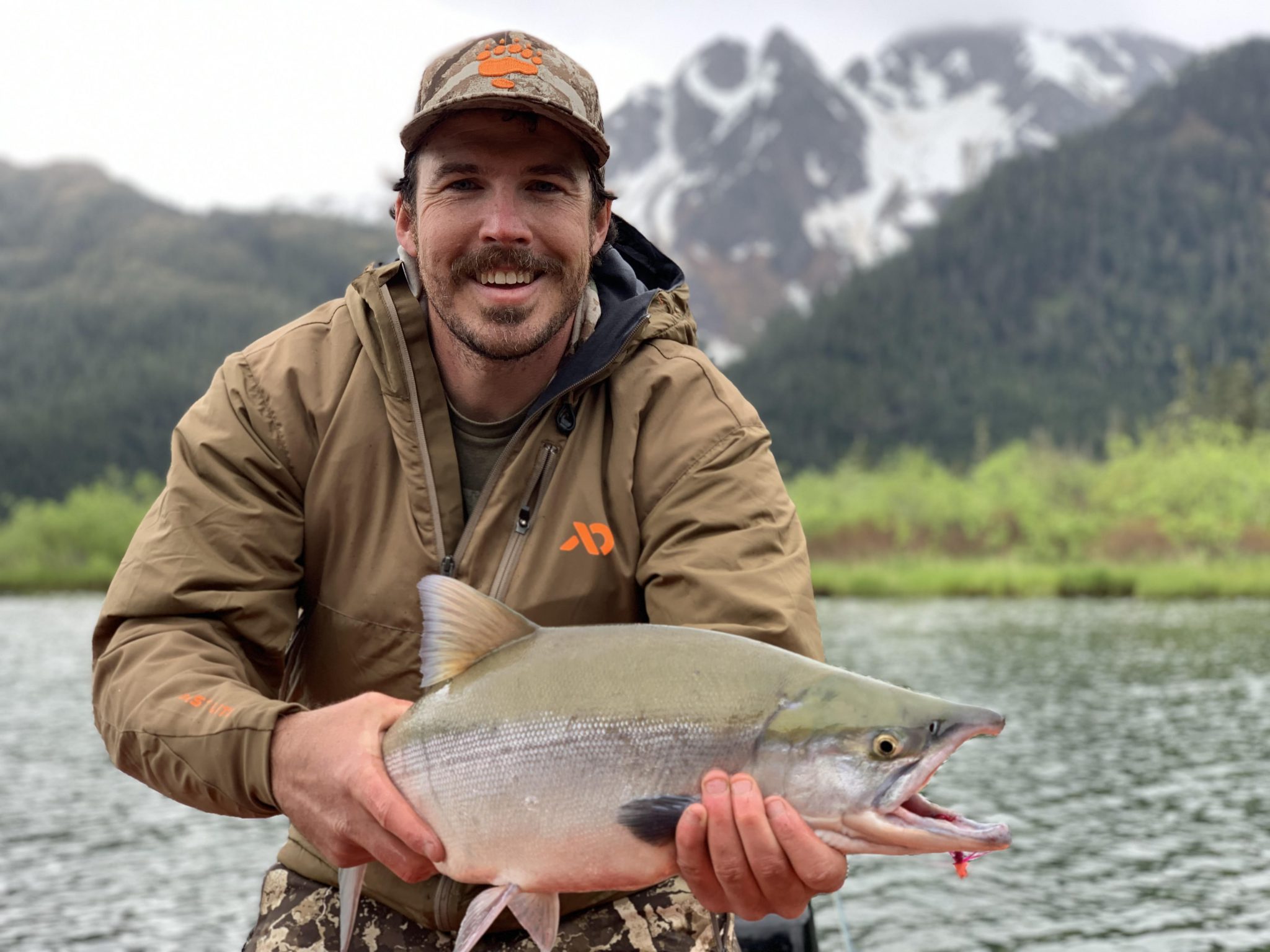 There are a lot of great entities at singular installations — we're looking to connect the nation of active warfighters that like to hunt and fish on or around military installations. 
The veteran programming will be built around dual skill acquisition camps and volunteer projects in coordination with agencies and partners in public land and water initiatives. The first actionable push will be a dual-skill acquisition camp on Nov. 7 to 9 before Veterans Day. We're inviting 10 veterans to rifle hunt mule deer and engage in campfire discussions about public lands 101 education, understanding the process of a bill from initiation to the president's desk, and covering HR 2435, the Accelerating Veterans Recovery Outdoors Act, sponsored by Rep. Christopher Smith (R-N.J.).  
The legislative pillar will focus on any policy that intersects with the military and access to public lands and waters. Right now, we are in contact with various elected officials and staffers on the Accelerating Veterans Recovery Outdoors Act. This bill requires the Department of Veterans Affairs to establish the Task Force on Outdoor Recreation for Veterans to report on and make recommendations regarding the use of public lands or other outdoor spaces for medical treatment and therapy for veterans.
FRA: So, a little deer hunting, and a little public lands advocacy geared toward our warfighters.
MM: Hey, man. That's what we do.
FRA: How do people get involved?
MM: They can start by checking us out at backcountryhunters.org/armed_forces or on Instagram at @bha_armedforces. We are actively looking for leadership volunteers right now on Fort Bragg, Camp Lejeune, Camp Pendleton, and Fort Wainwright on our officially sanctioned clubs on the military installations. This pilot project on these installations will shape how we craft the process. It's an exciting time to be in the trenches and figuring this out. We also plan to expand the veteran programming and opportunities in '21, and we're looking for veteran leaders who align with the BHA mission to run and support them. Dual skill acquisition camps, volunteer habitat and access projects, and custom shooting events are on the shortlist. Anyone interested in any of this can email me at mason@backcountryhunters.org.