Kansas City may be where "the sauce" began, but across the state, St. Louis BBQ became world-renowned for its specific cut of ribs. St. Louis–style ribs hit the scene during the post-WWII 1950s, and the name referred to a specific cut, not a cooking or flavor style. Butchers would cut the ends off the ribs to make the slabs more uniform in length and shape, compared to Kansas City, where a slab was a full rack of untrimmed ribs.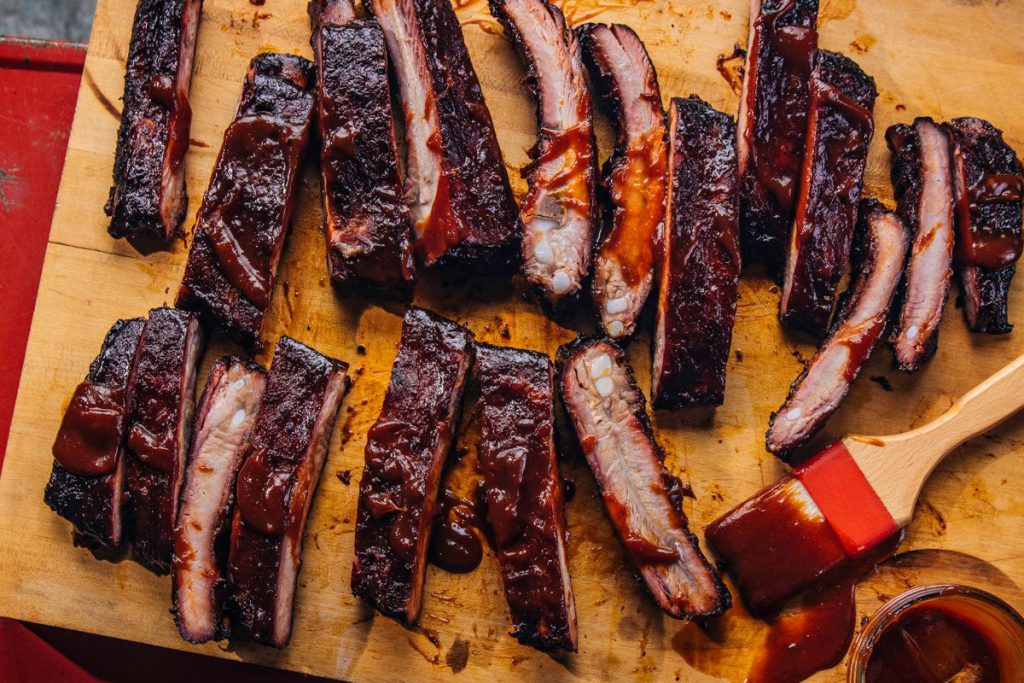 As time went on, St. Louis ribs went from a spare cut that butchers had more of than they could ever give away, to a luxury cut that was actually more expensive than sirloin steak or prime rib. Pulled pork, burnt ends, pig snoots, and pork steaks are popular St. Louis BBQ fare as well.
St. Louis also made the thick Kansas City Sauce its own by thinning it a little with vinegar, which gives it a tangier taste.
Even if the killer sauce sticks closer to KC, if the rack of ribs isn't cut just right, barbecue lovers know it's not the real McCoy.
Best St. Louis BBQ Joints
RELATED: South Carolina BBQ: A Tale of Two Tastes
Pappy's Smokehouse
When Food Network says you have the best slab of ribs in the country, you're doing something right. Mike Emerson co-founded Pappy's in 2008, which was named as a family tribute to the late Jim "Pappy" Emerson. The pitmaster has served more than 3 million barbecue-loving customers since.
Salt + Smoke
In addition to delicious barbecue, Salt + Smoke is all about sustainability — it donates services and food to local organizations and not-for-profits to help promote growth in the local community. When you stop in, start with "trashed ribs" or wings, head for the pulled pork or brisket sandwich with your choice of killer side, and top it all off with a slice of pecan pie — you won't ever want to leave your seat. 
Sugarfire Smoke House
Want an authentic BBQ experience? Enjoy some righteous barbecue at Sugarfire and then head over to the National Blues Museum. Choose from delicious ribs, beef brisket, and pulled pork sandwiches, third, half, and full racks of house-smoked baby back ribs, plus fries, beans, slaw, or potato salad on the side. Chef Mike Johnson's pits also offer barbecued andouille, artichokes, cheese curds, mushrooms, and more.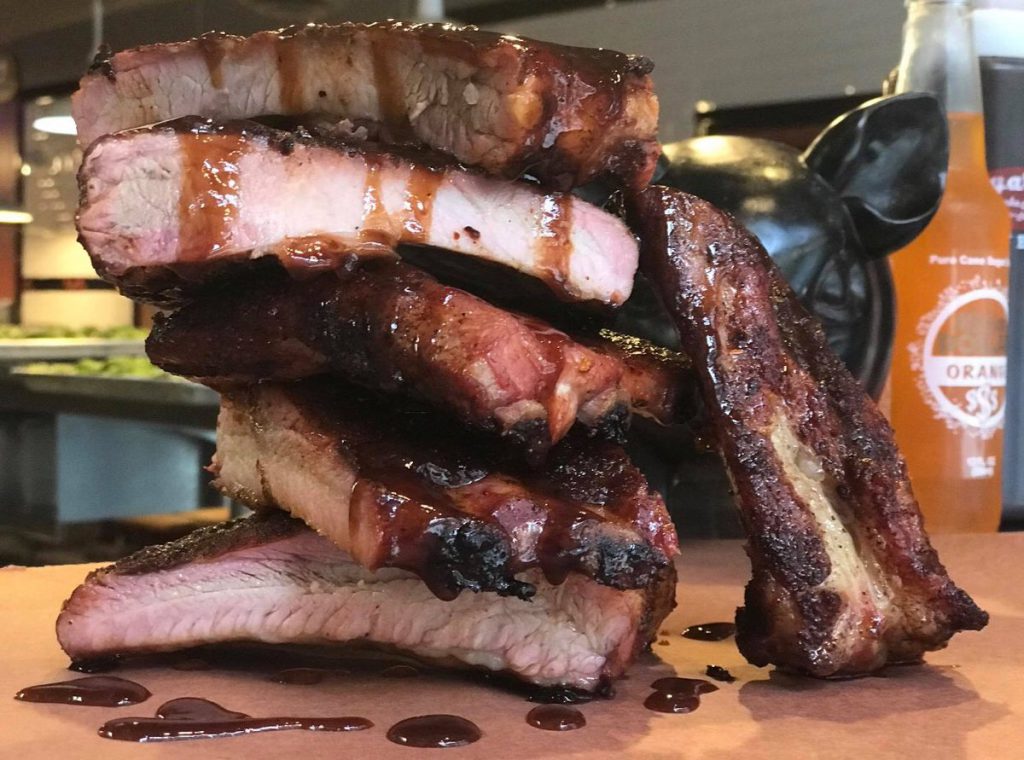 Dalie's Smokehouse
Dalie's Smokehouse is out to make you a loyal fan of their amazing dry-rubbed and then slow-smoked ribs. As if that weren't enough, they've added BBQ nachos, BBQ ham-n-cheese, and the "Ultimate Reuben" piled high with two kinds of pastrami to the menu as well.
Gobble Stop Smokehouse
Welcome to the joint where "the bird is the word." If you didn't get the pun, Gobble Stop is laser-focused on BBQ-smoked turkey and chicken. Dry-rubbed before it is smoked over smoldering hickory wood, their poultry was rated by Thrillist as the best wings in Missouri.
St. Louis Sauce & Dry Rub Recipes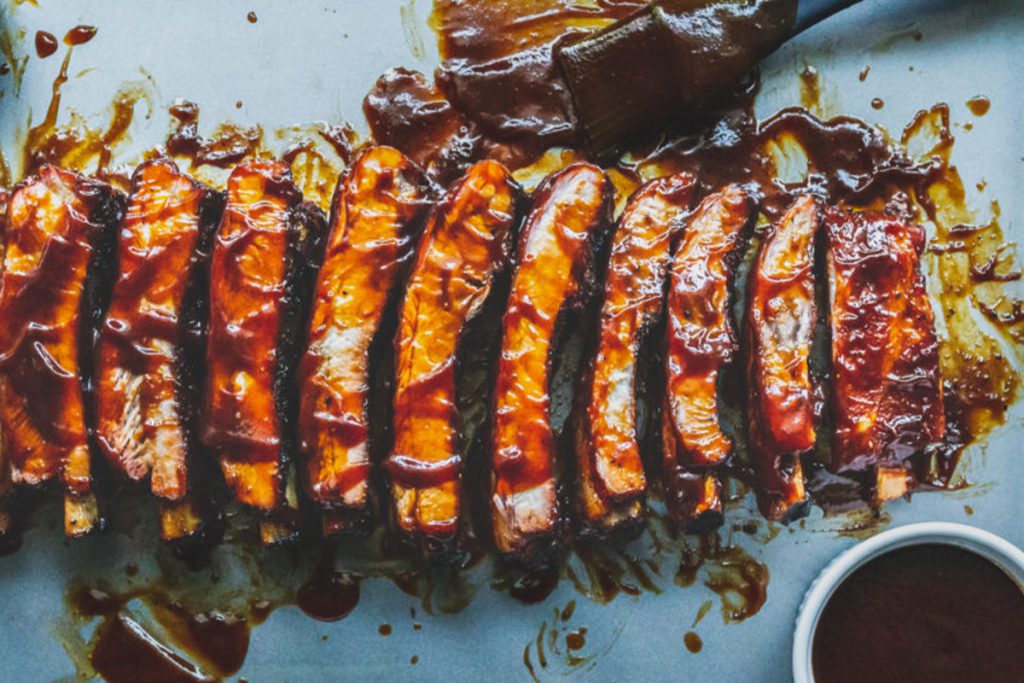 RELATED: Kansas City BBQ: 'The Sauce' Is King
Three classic St. Louis-style rib recipes worth trying:
If you want to experiment, keep in mind that what makes St. Louis ribs special is starting the cook with a killer dry rub and finishing it with a finger-licking-good sauce. Here are the basic ingredients you'll need to work up your own recipe:
Rub Ingredients
Brown sugar
Onion powder
Paprika
Dry mustard
Garlic powder
Coarse sea salt
Ground black pepper
Sauce Ingredients
Ketchup
Apple cider vinegar
Brown sugar
Yellow mustard
Onion powder
Worcestershire sauce
Garlic powder
Cayenne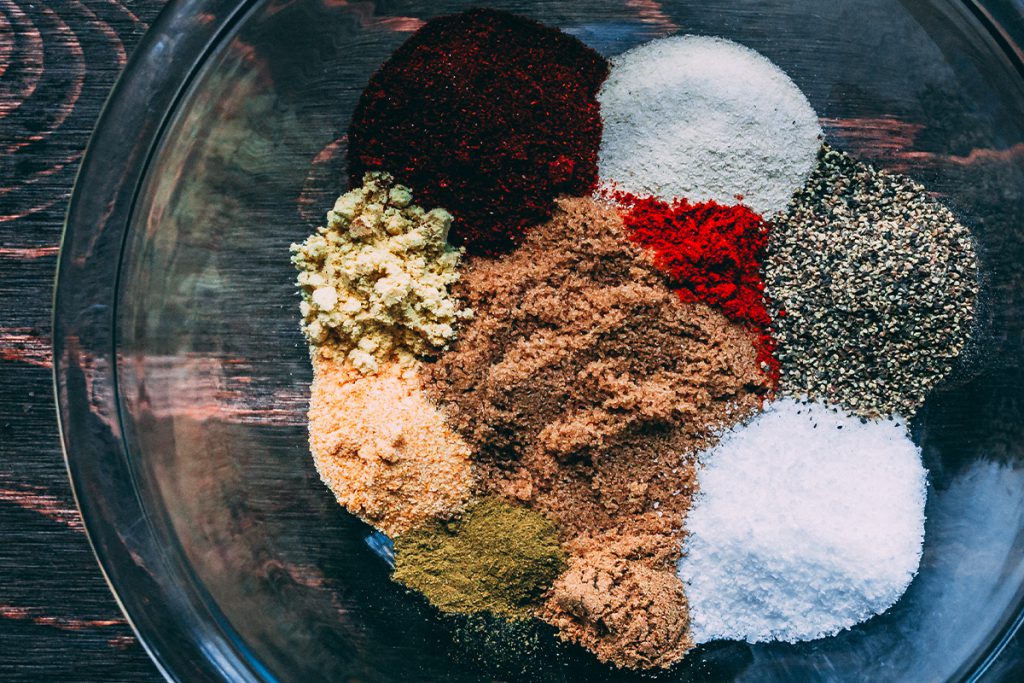 Directions
Mix your rub ingredients in a bowl really well. Don't overdo how much you put on the meat. The rub is meant to complement the meat's natural smoke flavor.
All the sauce ingredients get mixed and brought to a boil, then simmered for about 5 minutes or so. When the ribs are 10 minutes from coming off the grill, add the sauce. Flip the ribs after 5 minutes and sauce the other side as well.
Read Next: Barbecue, Politics, and Alabama White Sauce