An elk is a bucket-list animal for most any bowhunter. Huge creatures in big country close enough that you can watch them piss on themselves running in at your call, hear leaves and twigs snap as they walk, see their nostrils flare smelling the air as their breath rises in a cloud — it's easy to see the draw, literally and figuratively.
When good fortune smiles on the bowhunter who gets an elk to commit and makes a great shot, it's an accomplishment that won't soon be forgotten. But when good fortune delivers an animal like the record-class bulls below, it's a story that the whole elk hunting world will be talking about.
Pope & Young recognizes both typical, symmetrical antlers and nontypical, asymmetrical antlers as separate categories in their record books. The nontypical antlers tend to net higher scores because of their odd additional tines or structures.
Not surprisingly, of the top five Pope & Young typical and nontypical American elk, seven were killed in Arizona. Look at the top 10 in each category, and you'll see eight records from Coconino County, Arizona, alone. It's hard for herds in other states to compete with Arizona's warmer climate, great habitat, tightly managed hunting, and Goldilocks population (not too big or too small).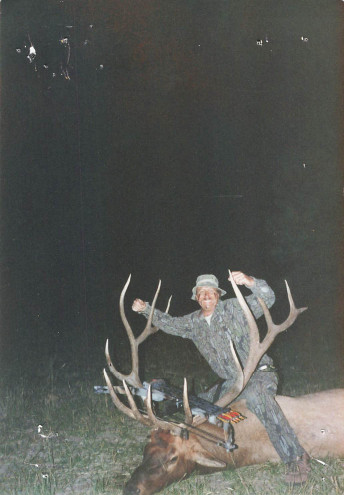 Typical Archery Elk
No. 5
Back in 1992, William Wright shot this impressive bull in Coconino County, Arizona. Wright's 404-inch bull is one of eight record-setting bulls from that county (six typical and two nontypical).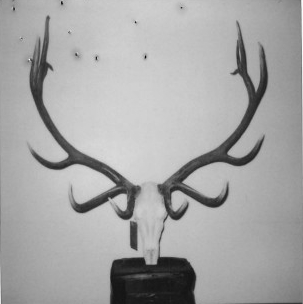 No. 4
With 200 Pope & Young record-class animals to his name, Chuck Adams is a bowhunting legend. His 409 2/8-inch elk that he shot in 2000 in Rosebud County, Montana, was actually his 200th and put him at No. 1 at the time.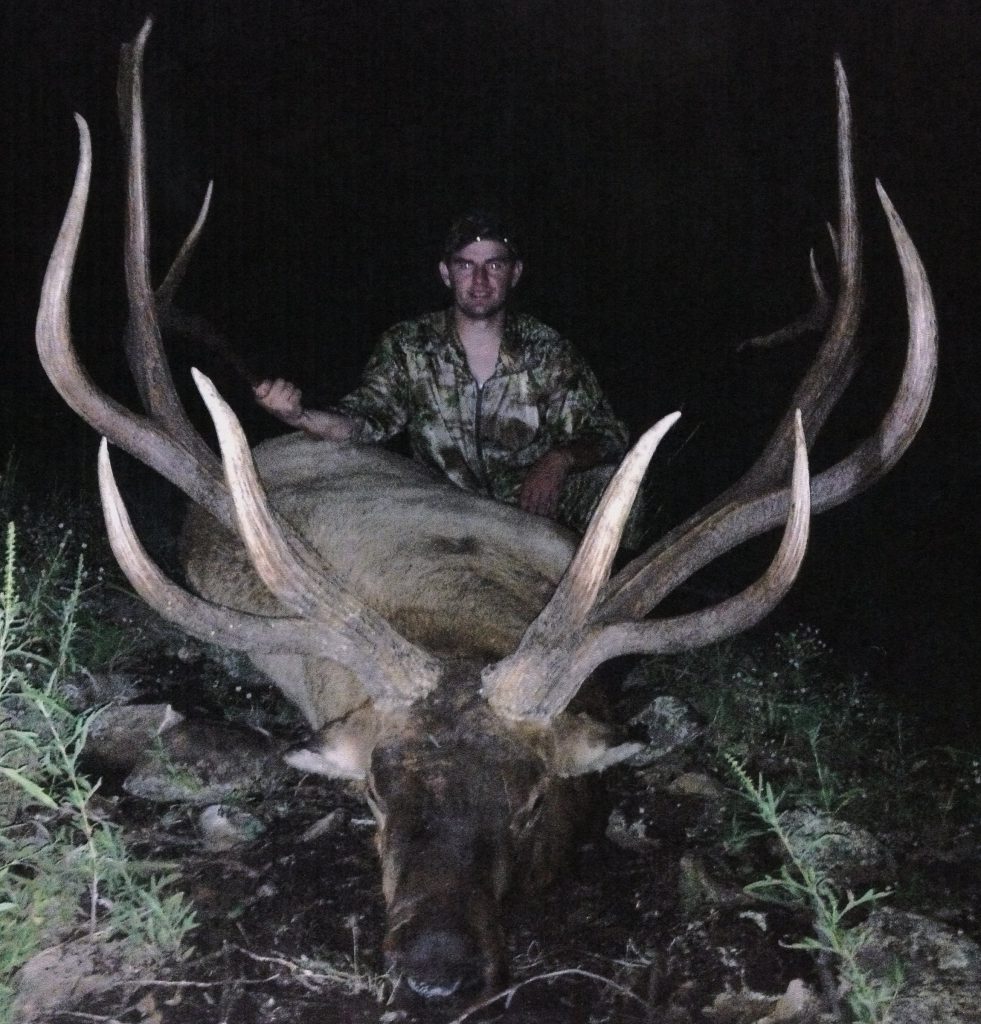 No. 3
Jed Reidhead took the No. 3 spot in the record books with his 410 6/8-inch bull in 2013. Reidhead connected with his bruiser in Greenlee County, Arizona. Days after notching his tag, he helped put a friend on a 370-class bull.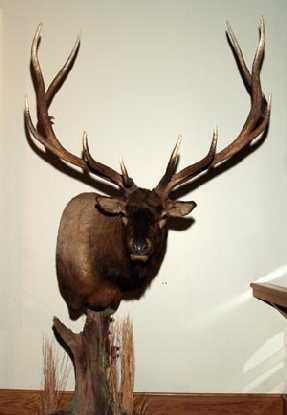 No. 2
Another Coconino County bull beat Chuck Adams' record in 2005. Shaun Patterson, former Arizona State University and Green Bay Packers defensive lineman, shot his monarch (8 tines per side) and pushed the Pope & Young number to 412 1/8.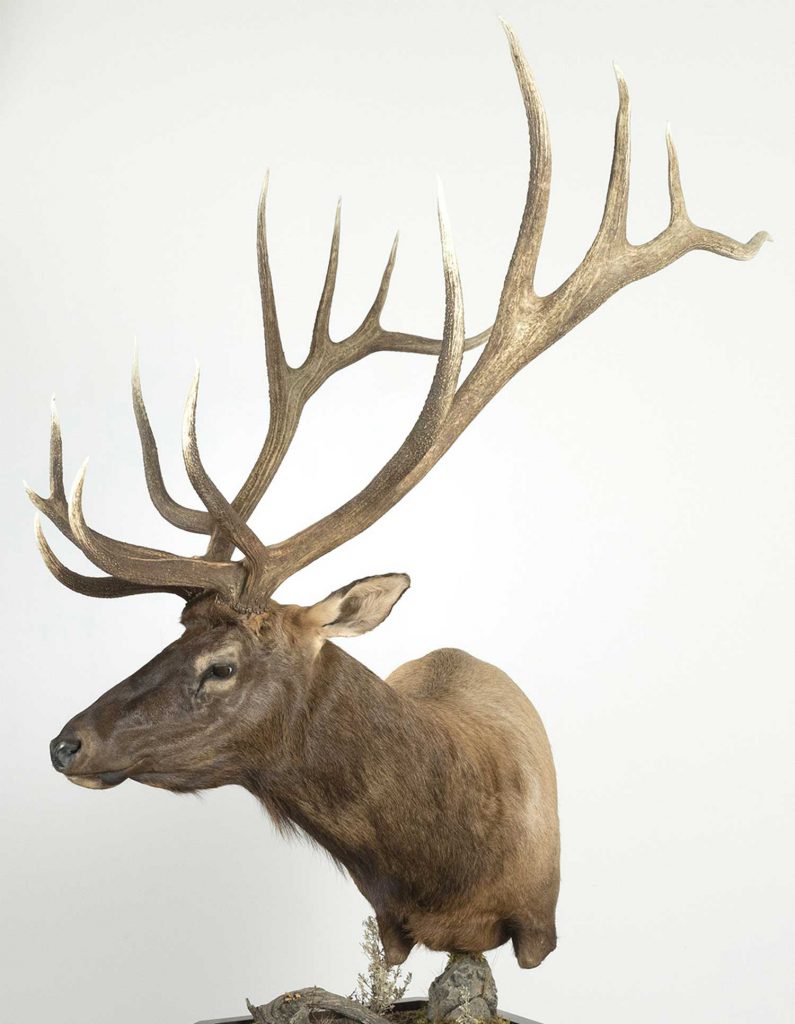 No. 1
The exception to pretty much every trophy-elk rule stepped in front of Stephan Felix in Powder River, Montana, in 2016. A well-placed 60-yard shot just behind the shoulder on this ridiculously massive 430 0/8 bull was all that it took for Felix to claim the top spot. Well, that and some seriously good nerves.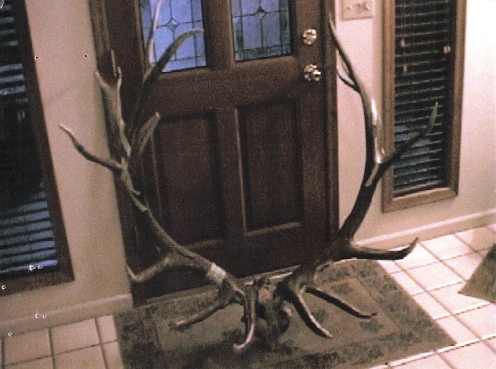 Nontypical Archery Elk
No. 5
When Clay Heuett arrowed his 422 6/8-inch Arizona elk Sept. 21, 2003, he probably thought he had broken the 22-year-old record and had the bull by the horns, so to speak. Of course, that's if he hadn't already heard the news coming out of Coconino County just a few days earlier. See No. 1 below.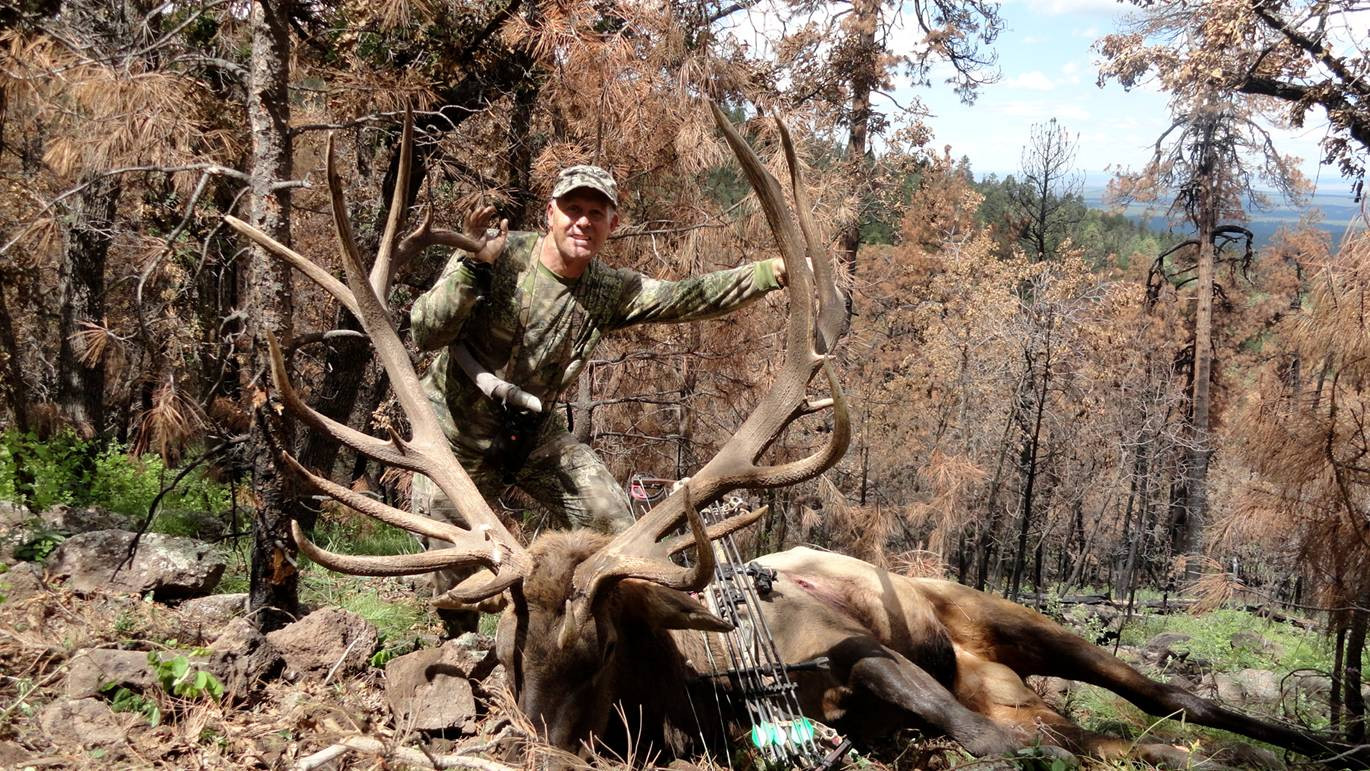 No. 4
In 2013, Casey Brooks killed a 10-by-10 monarch in Graham County, Arizona, that came in a full 8 inches bigger than Clay Heuett's 2003 beast. But at 430 6/8, he was nowhere near the top spot (again, see No. 1 below), and he even fell short of No. 2, which he had actually claimed the year before.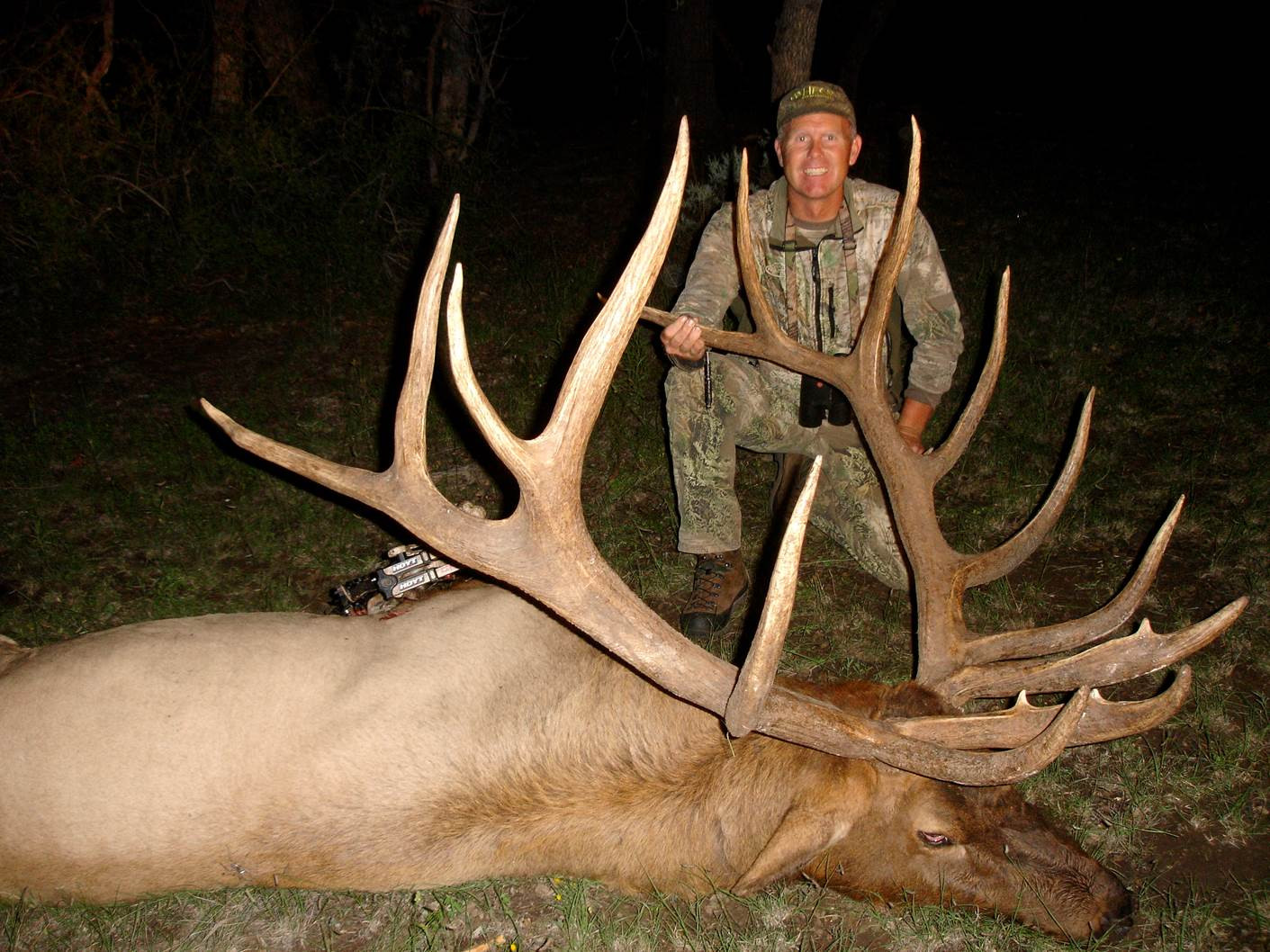 No. 3
See, 2012 was the first of two Graham County dream seasons for Brooks. He arrowed an absolute monster that came in at 436 1/8 inches, but it wasn't as absolutely monstrous as the No. 1 archery elk in North America at the time.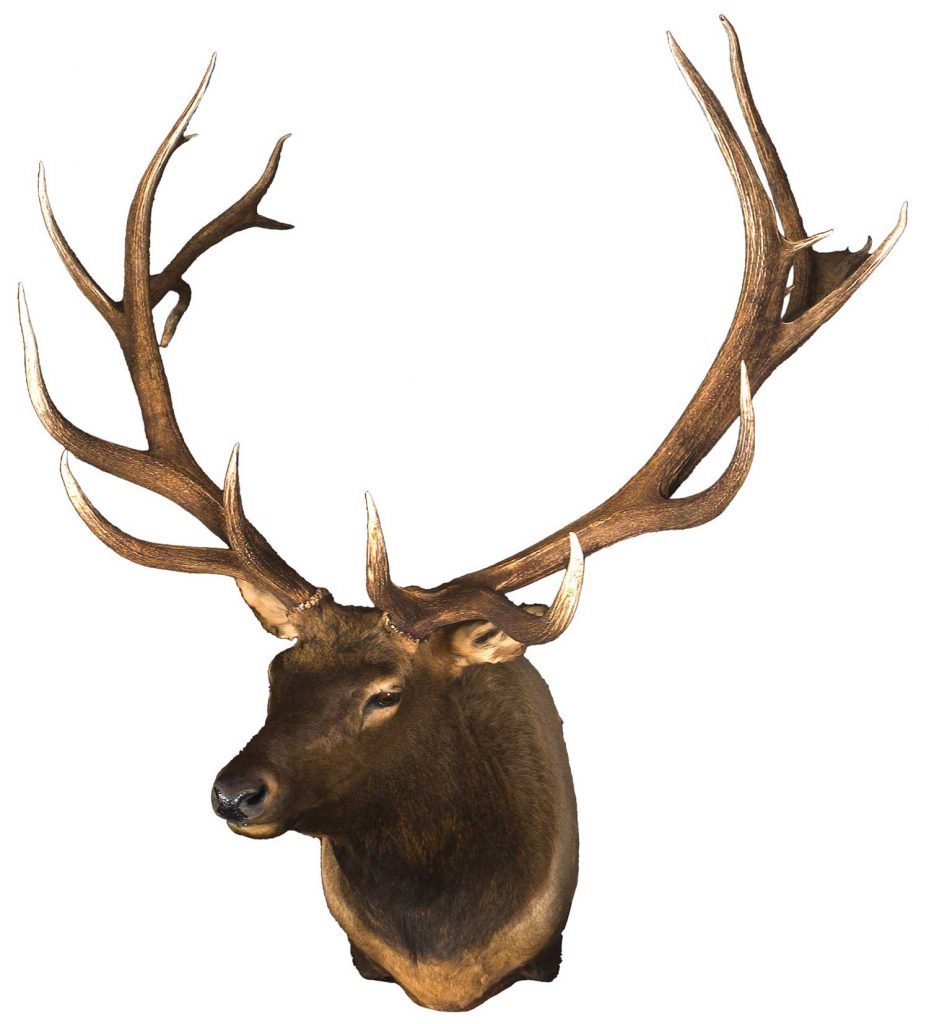 No. 2
Since social media was still rather young at the time, there's a chance that Clay Heuett hadn't seen Nick Franklin's Facebook post before Heuett took down the No. 4 bull. Franklin laid claim to North America's biggest archery-killed elk on Sept. 18, 2003, three days before Heuett likely thought he had done the deed. And so, Pope & Young welcomed yet another Coconino County giant to its ranks with a ridiculous score of 442 inches.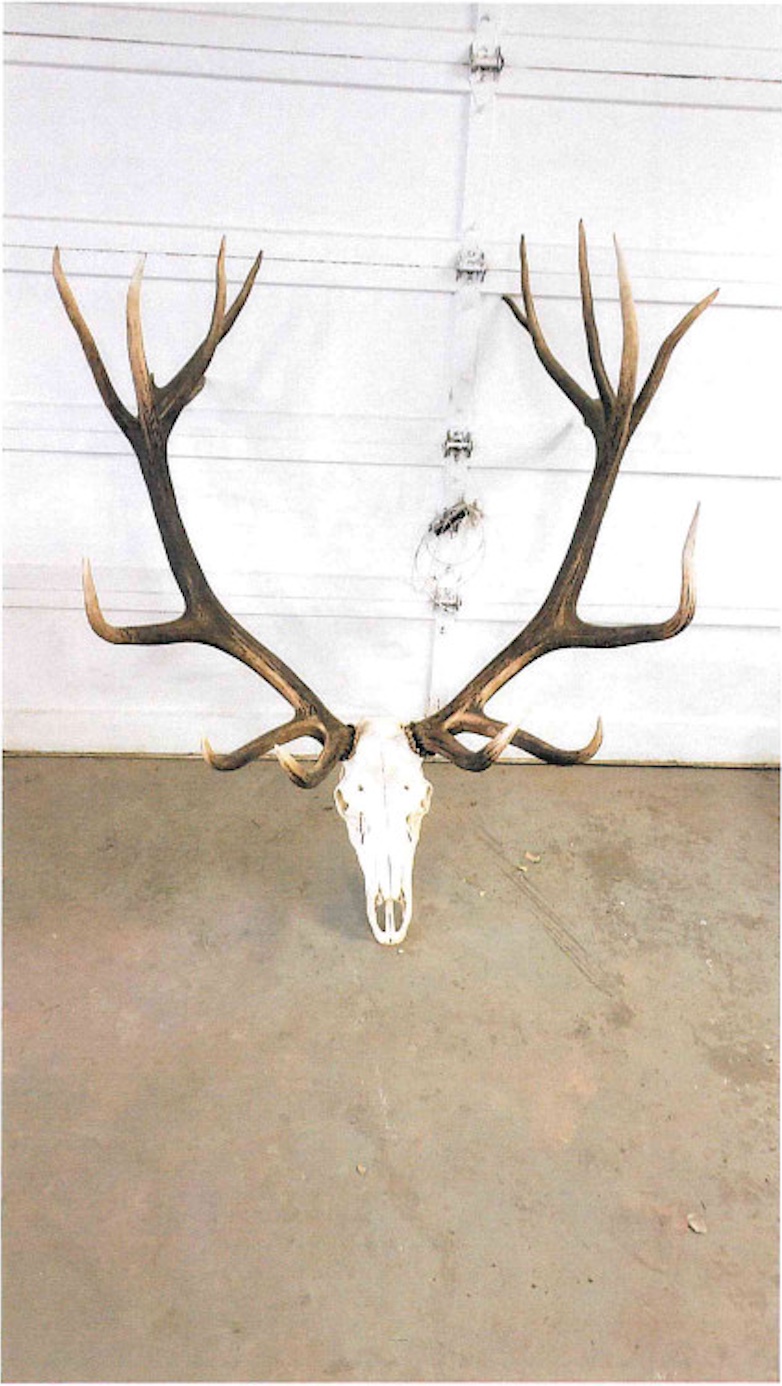 No. 1
A shot heard around the elk hunting word came out of Minburn County, Alberta, on Sept. 14, 2020, when Shawn O'Shea took down North America's largest bow-harvested nontypical elk. Shot at a nerve-wracking 18 yards, O'Shea's bull scored an incredible 449 4/8 inches — 7 4/8 inches larger than Nick Franklin's. As it stands currently, the bull will rank No. 3 on the Boone & Crockett list. The world's new top archery elk will be verified and proclaimed at the Pope & Young awards dinner on July 17, 2021.
Read Next: The 7 Oldest Pope & Young Archery Records