Millions of Americans make New Year's resolutions each year — and most have already given up on them by the time February rolls around. Almost half of these resolutions are related to getting fit. 
The desire — and, frankly, need — to improve one's physical fitness level isn't isolated to civilians, either. In October 2018, the Military Times published an article titled "A Staggering Number of Troops are Fat and Tired, Report Says." The findings from the 2018 RAND study referenced show that nearly 66 percent of servicemembers are considered overweight or obese. And things don't necessarily improve after they leave service.
In addition to fitness-related goals, financial responsibility and saving money are other perpetual resolutions — an ironic twist considering that the health and fitness industry is a multibillion dollar conglomerate that wants to monopolize both your health and your money. 
So, are expensive vitamins and supplements going to help you reach your goals? Before you run to the store to blow half your paycheck, take a minute to recognize the difference between "wants" and "needs."
Your Needs
Every person, athlete or not, needs to eat a healthy, balanced diet. If you are an active human being, you may require a bit more. Soldiers, firefighters, police officers, and construction workers will have dietary needs that differ greatly from someone who sits at a desk all day — it's important to recognize that.
Your Wants
If you have decided that you need more than what you're currently getting out of your normal eating habits, you can start thinking about supplements. Let's take a look at some of the most common.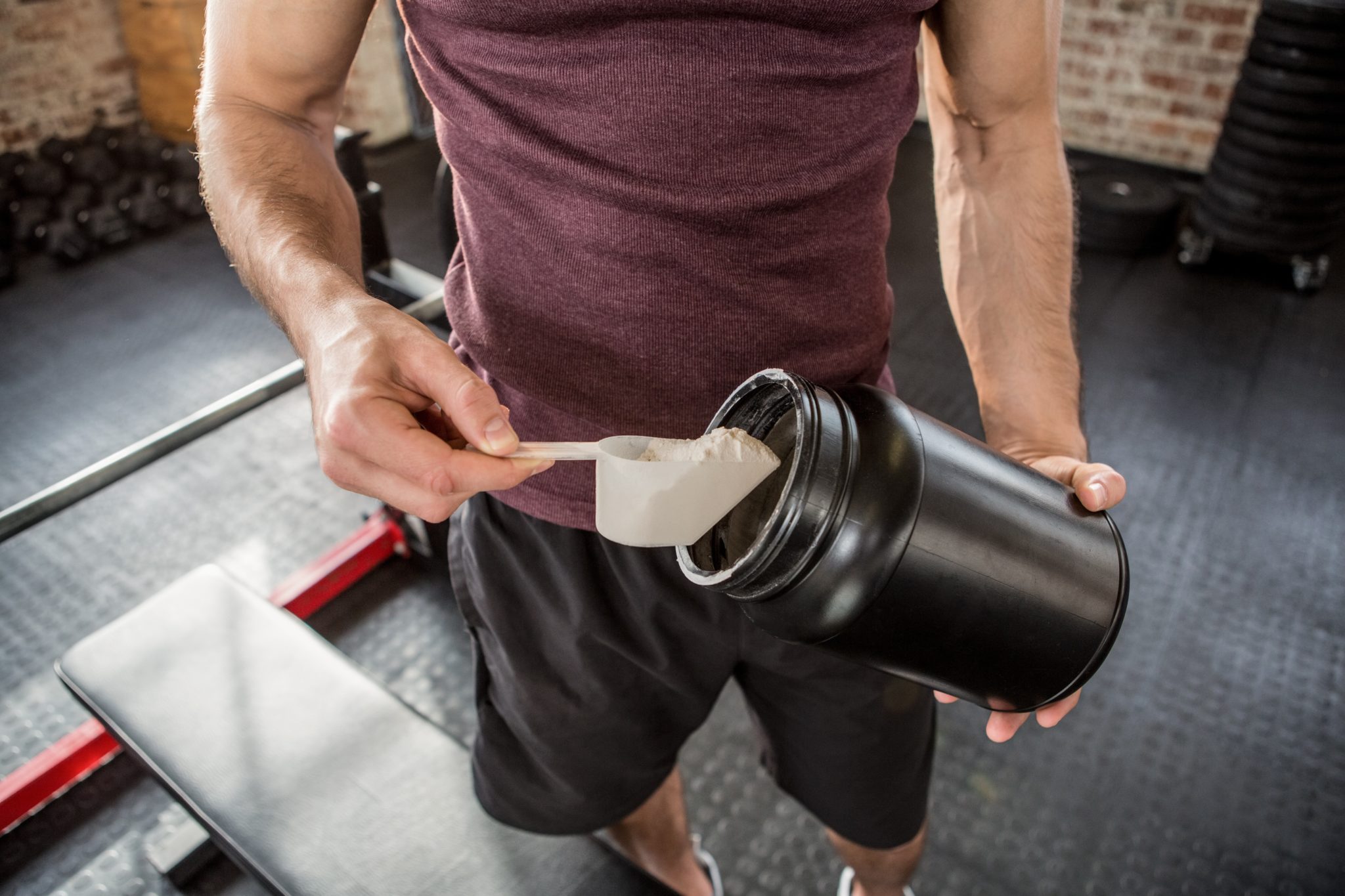 Whey Protein Isolate
Average Monthly Cost: $50
Whey protein isolate is considered a "complete protein" because it contains essential amino acids. It is typically used immediately after a workout because it aids in muscle repair. Studies have shown that it may also lower cholesterol and help with weight loss. Whey is a great option for people who cannot immediately eat a meal following a workout. Studies vary on how fast you should consume protein and other nutrients after a workout, but the target is somewhere between 30 minutes and two hours.
Verdict: Worth the investment, especially if you're squeezing workouts in between other obligations and don't have time to eat
Creatine
Average Monthly Cost: $70
Creatine is a protein-like compound that is made by the liver, kidneys, and pancreas. Muscles use creatine in the form of phosphocreatine to generate energy during intense exercise. This allows muscles to worker harder, recover faster, and even stimulate growth. Creatine can be found in food, but you may be limited by the amount of food you would have to ingest to reach optimal levels. Average natural stores of creatine are around 120 millimoles per kilogram; supplements can bring those levels up to 140 to 150 millimoles per kilogram.
Verdict: For the serious athlete looking to up their game
Branch Chain Amino Acids (BCAA's)
Average Monthly Cost: $25
BCAA's are essential amino acids — your body cannot make them, so you must consume them from your food sources. Three amino acids make up the bulk of BCAA's: leucine, isoleucine, and valine. These amino acids are thought to play a role in energy production, reducing muscle soreness, and reducing muscle fatigue.
Food sources contain BCAA's naturally. If you have a balanced diet, you probably do not need to supplement. BCAA's are found in chicken, beef, eggs, lentils, cashews, brown rice, and dozens of other sources.
Verdict: Best to focus on eating a balanced diet instead of getting BCAA's in pill form
Fish Oil
Average Monthly Cost: $7-$12
Omega-3 fatty acids aren't produced naturally in the human body but play an important role normal growth and development, brain function and inflammation. Omega-3s can be found in fish such as salmon, mackerel, and sardines, as well as in fish oil supplements. According to Dr. Howard LeWine of the Harvard Medical School, "Americans spend more than $1 billion a year on over-the-counter fish oil." But is it a necessary part of a healthy lifestyle? And can it help you reach your fitness goals?
There's no denying that omega-3s are important to overall health, but much of the research for the benefits of the supplements have been a mixed bag. The National Center for Complementary and Integrated Health provides a detailed look at omega-3s; while the side effects of the supplement are generally mild, their benefits don't seem to be as strong as getting the fats from natural sources.
Verdict: Nothing wrong with the pills, but you'll reap more rewards by increasing your seafood consumption
Fat Burners
Average Monthly Cost: $30
Although there is more to learn about supplements and the effects they have on the body, one thing is well-known — you don't need anything claiming to be a "fat burner." Especially when it is coupled with claims stating that you can eat whatever you want and exercise as little as you want. Not only can these supplements drain your bank account, they can also put your body in danger.
A big problem consumers face is that supplements are not regulated by the Food and Drug Administration as drugs are — even though their effects can be just as significant and sometimes fatal. Supplements such as Chaso, Onshind, green tea extracts, Hydroxycut, and pure usnic acid have been linked to severe liver damage and even death.
Verdict: Hard pass
First Get Fit, Then Fine-Tune
There is no supplement on the planet that replaces smart eating habits. If you are still in the process of losing weight and improving your health, focus your efforts on eating a balanced diet. Choosing to supplement before you are ready is like buying a Porsche when all you've got is on-street parking. Supplements are meant to supplement an already healthy lifestyle.
This article was originally published Feb. 8, 2019, on Coffee or Die.