Sylvester Stallone gets a lot of shit. People have been using him as a punchline for years, either because of the way he talks or looks or because of the roles and action movies he's made famous. I grew up on Stallone and his movies and celebrity, so it's a little hard for me to understand, but I can see how someone who only has seen snippets of his films and their movie posters might consider him patently ridiculous.
The fact is, Stallone has made some significant and important contributions to cinematic history over the last 46 years. He's still so famous that there's hardly a place in the world where people wouldn't recognize him (or, more accurately, Rocky or Rambo). And if you're somebody who judges success in terms of bank accounts, well, the guy just put one of his many mansions on the market with an asking price of $110 million and recently bought a new place in Palm Beach for $35 million. Not bad for professional make-believe.
Sly has had a diverse career, but let's take an in-depth look at his two most prominent characters and the stories behind them. Combined, he has played Rocky Balboa and John Rambo in 13 feature films.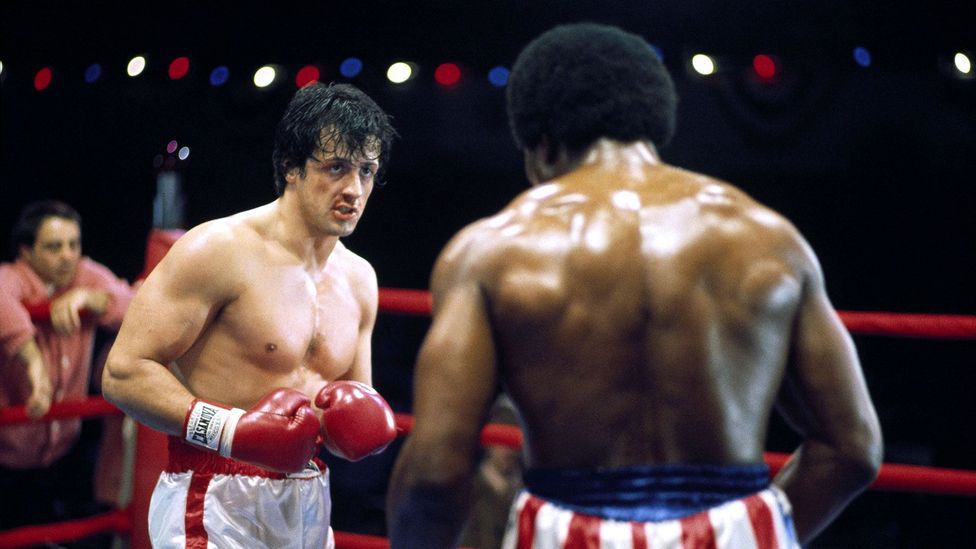 The original Rocky (1976) is one of, if not the, most popular and well-known sports movies ever made, and it routinely makes its way onto Top 20 and Top 10 all-time great movie lists. Remember that it beat out Martin Scorsese's Taxi Driver in that year's Academy Awards for Best Picture. There seems to be no end to interest in Rocky Balboa, nor in his relatability, even after the character has changed over the years and even jumped into a supporting role in a spinoff film series — a move that surprisingly earned Stallone his second Oscar nomination for his performance in Creed.
Most everyone knows Rocky's story: A down-on-his-luck club fighter is offered a shot at the heavyweight title by the flashy champion, Apollo Creed (Carl Weathers), who chooses Balboa as a last-minute replacement from a list, just because of Rocky's nickname, "The Italian Stallion." Rocky makes the most of the opportunity and achieves the only realistic victory he can imagine: staying on his feet and going the distance with the champ until the final bell rings.
The story behind the movie is about as incredible and follows a similar trajectory. In fact, the similarities between Rocky's life and Stallone's are interesting enough in their own right.
Before the movie was made, Stallone was about as down on his luck as Rocky. He'd had a handful of bit parts in some bigger movies and decent parts in some low-budget fare like The Lords of Flatbush but, by his own account, he was struggling. At one point, he even had to sell his dog for some dough and take some really lousy parts, including a regrettable foray into softcore porn. (Google The Party at Kitty and Stud's, if you must. This no-budget stag film was renamed The Italian Stallion after Rocky came out.) Then, as Stallone tells the story, he lucked into seeing the 1975 Muhammad Ali vs. Chuck "The Bayonne Bleeder" Wepner fight. The bizarre bout got Stallone's mental machinery working on an idea that would become the script for Rocky.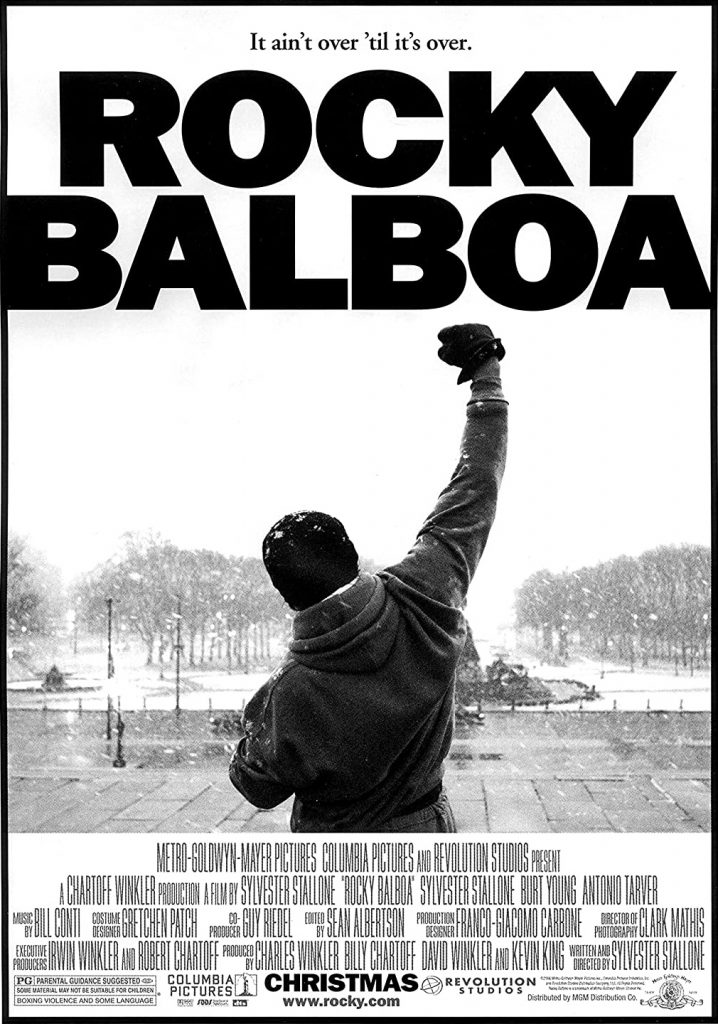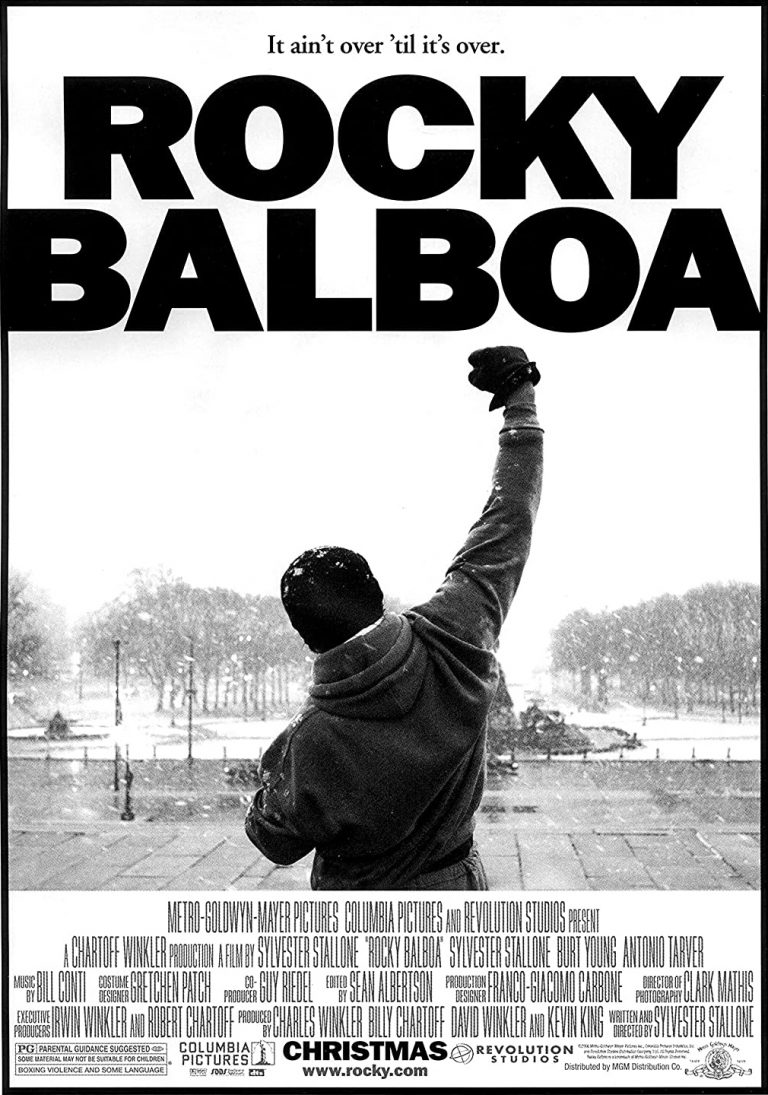 As Stallone told GQ, he'd already written a script called Hell's Kitchen that featured a club fighter in 1946 New York City before he saw Wepner turn a joke of a fight into a piece of pugilistic history. Seeing the unlikely hero turn the jeers of a hostile crowd into cheers for an underdog planted a seed that later sprouted out of necessity.
He needed the income, so he sold the rights to Hell's Kitchen to a brand-new production company that was basically two guys with a little bit of oil money and zero filmmaking experience.
After an acting audition for producers Robert Chartoff and Irwin Winkler didn't go particularly well, Stallone took a chance.
"As I was walking out, I said, 'Oh, by the way, I write a little bit' — which I knew they heard all the time, but they said, 'OK, bring us what you've got,'" Stallone told GQ.
He laid Hell's Kitchen on them, they liked it, and it looked like things were going to move forward — but it turned out that having no moviemaking experience is a bad thing in Hollywood, and Chartoff and Winkler didn't want to work with the oil guys after meeting them.
While that window of opportunity was open, Stallone took his chance. After taking three and a half days to furiously write a first draft of Rocky that Stallone has described as being much, much darker than the final film, he delivered it to the two producers.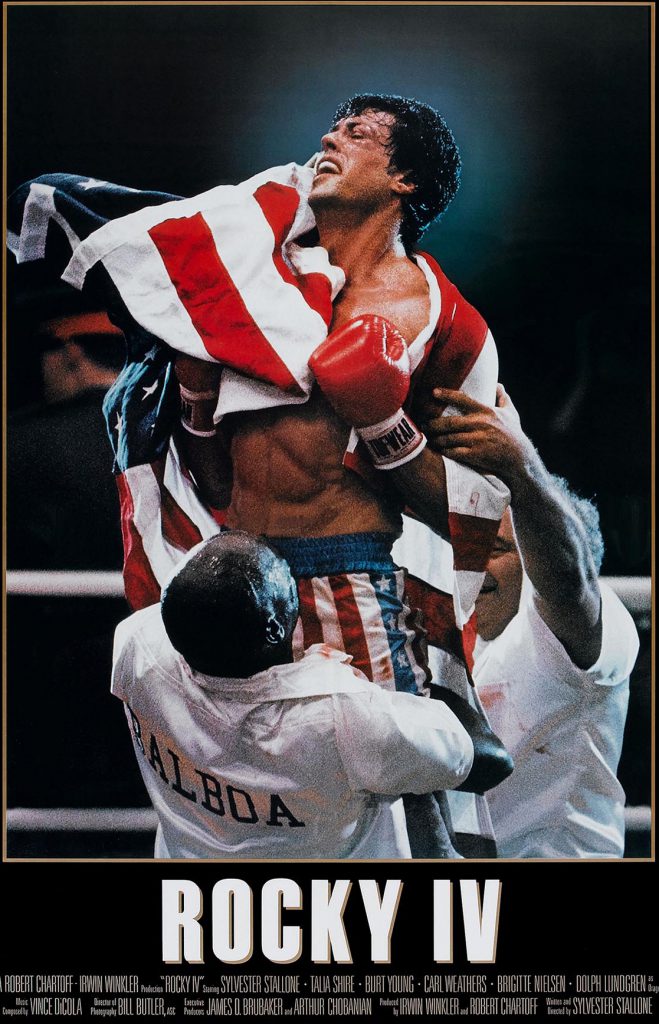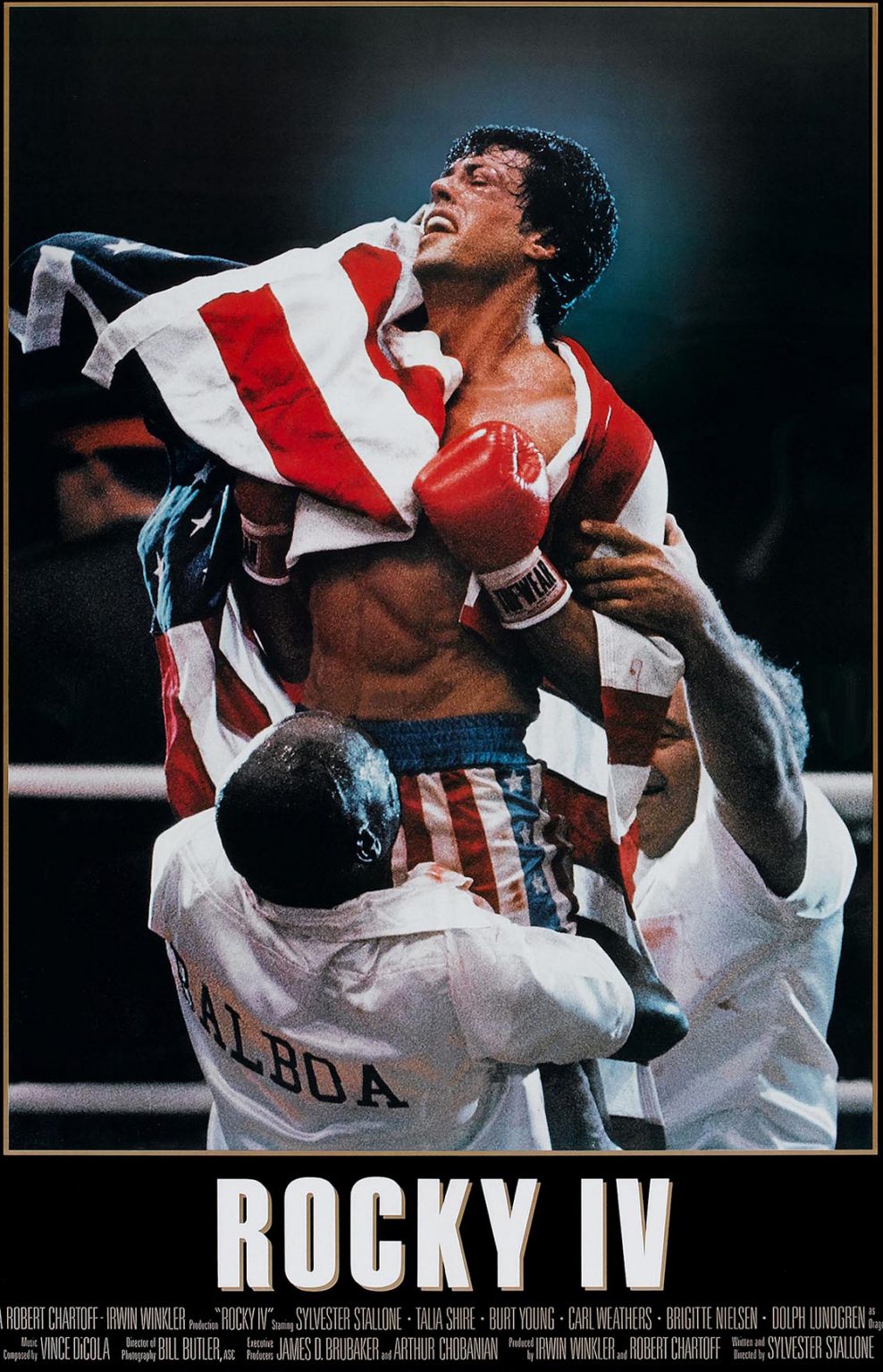 As a writer, I can say that takes some balls.
They loved it, but the battle wasn't over. They wanted to pay Stallone $200,000 for the script — a huge sum to him at the time, but the producers also wanted to cast a big name in the title role, someone like Robert Redford or, at the time, Ryan O'Neal. Stallone held out, saying he'd only sell the script with the caveat that he play Balboa. The producers weren't having it. They upped their offer. Stallone wouldn't yield.
Eventually, Chartoff and Winkler caved and agreed to make Rocky with Sly in the lead role, but on a shoestring budget for a movie of this scope ($920,000) and without any expectations. Sly bought his dog back and got to work. (The pooch in question plays Butkus in the first two Rocky movies.)
The cast and crew had to do a lot of guerrilla filmmaking around Philadelphia to get the movie made, like jumping in and out of vans in freezing temperatures, and shooting quickly, without permits, before moving on to the next setup. The tight budget also required the filmmakers to get really creative at times and to embrace a few happy accidents.
The ice rink scene, which became the touching centerpiece of Rocky and Adrian's love story, was supposed to take place when the rink was open and feature dozens of extras. There wasn't money for all that, so they worked up the idea that Rocky takes Adrian to the rink on Thanksgiving after it's closed and slips the Zamboni guy a few bucks to let her skate for 10 minutes.
That piece of fruit Rocky catches during the famous scene where he runs through the Italian Market in Philly? Yeah, that was some guy throwing fruit at a then unknown Stallone's head as he ran behind a camera rig. He just happened to see and catch it. It worked, so it stayed in the picture.
During Rocky's big fight with Creed, the arena is so dark in the wide shots because they could only afford enough extras to fill the first few rows. In some close shots, there is no audience in the background, just darkness.
Despite all the hurdles and the fact that Stallone had never had a whole movie riding on him before, everything came together just right. The low budget and Philadelphia backdrop gave the film an authentic, gritty feel, and the story, with its miles and miles of heart, resonated with people like few movies ever had.
While Balboa only made about $30,000 from his fight with Apollo, the movie rocketed Stallone to superstardom, while grossing more than $117 million worldwide as an unprecedented hit among fans and critics alike. Rocky was a sensation, and its grounded optimism was just what a battered country needed during the aftermath of the Vietnam War and Watergate, as Star Wars was a year later.
The low budget and Philadelphia backdrop gave Rocky an authentic, gritty feel, and the story, with its miles and miles of heart, resonated with people like few movies ever had.
People called Stallone the next Brando, which went to his head a little. He turned his Hell's Kitchen script into Paradise Alley (1978) with Chartoff and Winkler, taking the director's chair as well as one of the three leads in what he later admits was a mistake.
"It should not have been made at that time and probably not with me acting in it," he said many years later. The film was … not great, and it didn't do all that great, either.
Before the 1970s were out, Stallone also starred in the often-forgotten and, in my opinion, sadly overlooked F.I.S.T. He played a Jimmy Hoffa-esque character in a sort of epic historical fiction film spanning several decades. Critics liked it well enough, but again, it just wasn't right for the times and didn't catch on with audiences. But if you come across it, it's worth a watch.
Those were likely a couple of tough hits for Sly to take after such a huge success — and there's nobody better at taking hits than Rocky Balboa. The Godfather Part II opened the door to quality sequels in 1974, so Stallone went back to the well and made Rocky II in 1979. It was well regarded by critics, audiences loved it, and it made more money at the box office than the original — plus, everyone finally got to see Rocky win.
He repeated this pattern again in the early 1980s. After Rocky II, he starred in Nighthawks (1981) and was part of an ensemble cast in the World War II soccer movie Victory (1981).
Nighthawks actually was a movie well ahead of its time about a special police unit in New York City created to deal with international terrorists. Apparently, audiences and Hollywood in the early '80s regarded terrorist bombings and hostage-taking as something that only happened in other countries, and most certainly not in NYC, and the movie wasn't promoted well, resulting in a poor performance at the box office. This is arguably Stallone's first action movie, and it's actually a cool flick with a great cast, which included Billy Dee Williams. But the studio cut the hell out of it to trim some heavy blood and gore and for run time. Entire subplots were eliminated, resulting in bad pacing and plot holes, while the bloody surprise ending — one Stallone said would have rivaled that of Taxi Driver in its original form — was trimmed to a choppy series of disjointed frames.
Then, he made Rocky III (1982), which saw Balboa dealing with success and fame after winning the championship in II. After Mickey (Burgess Meredith) dies and he loses his title to Clubber Lang (Mr. T), Balboa is wracked with self-doubt, wondering whether beating Creed was just a fluke and uncertain he really deserved everything he had attained. These sound a lot like feelings an actor might endure after starring in four largely disappointing movies and only finding success playing one role.
Something also was made very clear in this sequel: Stallone had physically transformed himself.
With the 1980s came the fitness craze that swept across the country, and Sly was into it. In his early career, he was a somewhat pale, bulky guy — a realistic body type for a heavyweight boxer. But in Rocky III, he was as shredded as a julienne salad and looked more like a middleweight. He got so cut that even his face looked dramatically different.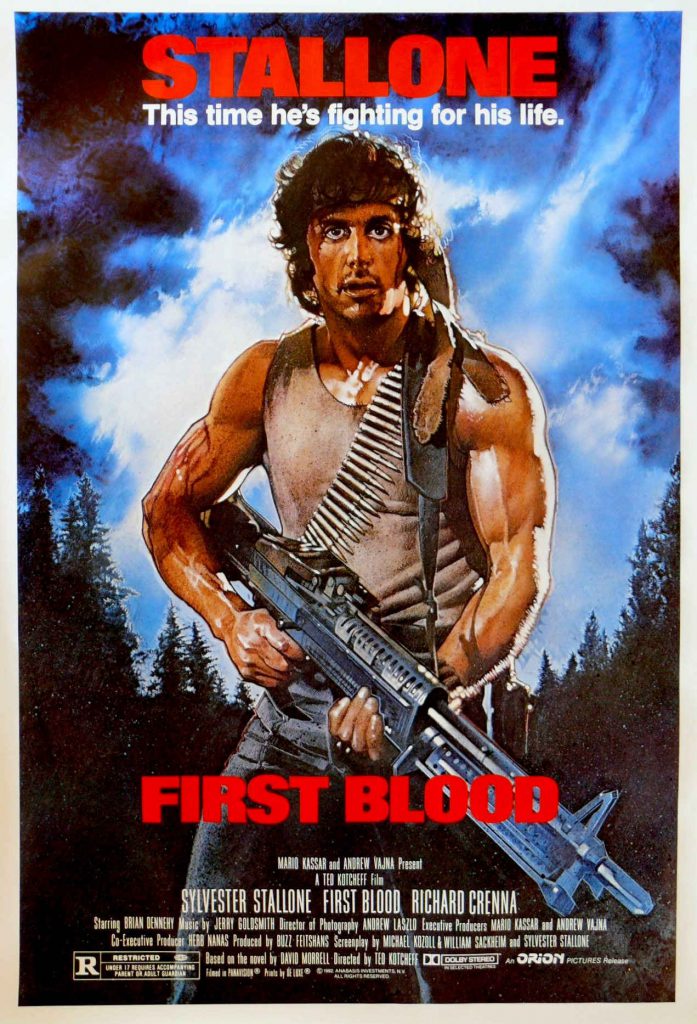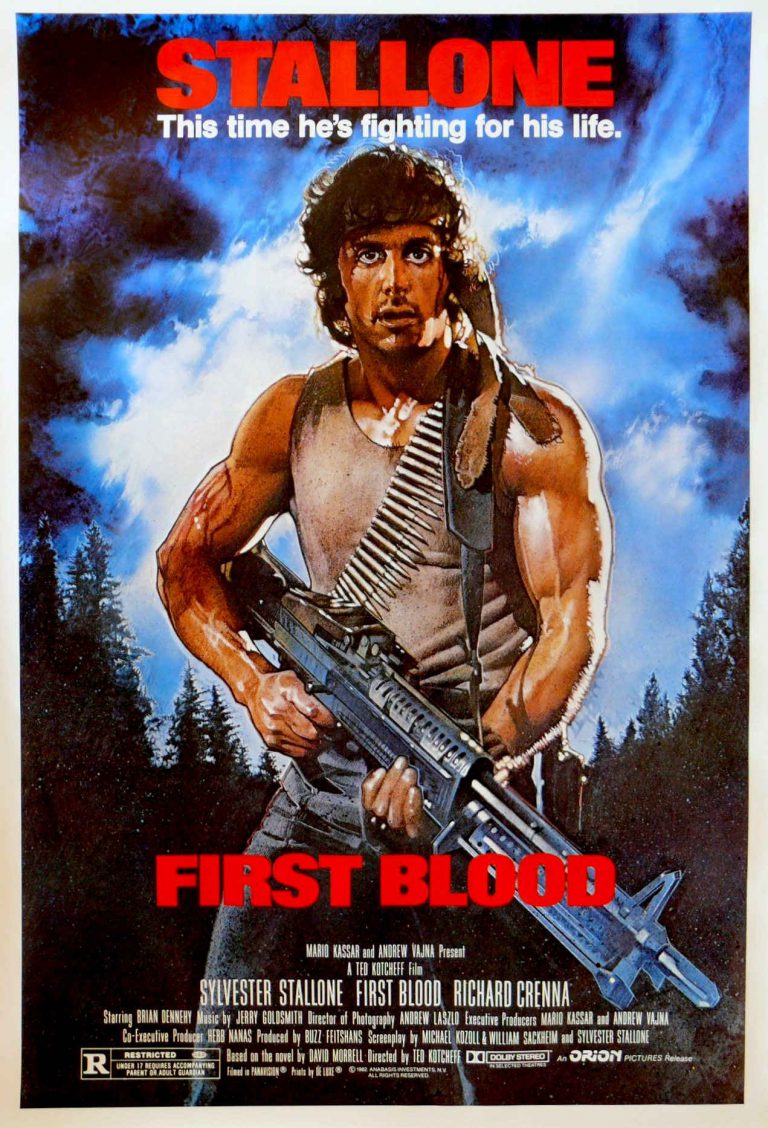 I'd read that he also had a little plastic surgery, partly to tweak some of the visible signs of the nerve damage done to his face by a doctor's forceps when he was born. Yeah, that's why the guy "talks a little funny": part of his face was paralyzed at birth by a medical instrument that isn't used anymore. That's what people make fun of. He never hid this fact, and it's even addressed in the dialogue at the beginning of III when Paulie says, "Oh nice, you fixed your face up handsome, nice clothes, what'd you do for Paulie?"
Rocky III wasn't Stallone's only hit in 1982: That same year, he went in a different direction with an odd movie called First Blood.
He played John J. Rambo, a former Green Beret, prisoner of war, and Vietnam veteran suffering from severe post-traumatic stress who attempts to visit his last remaining friend from the Army, only to find his buddy has died from cancer, likely the result of Agent Orange exposure. Rambo begins to wander the highways of Oregon on foot until he comes to the town of Hope, where the local sheriff takes one look at him and decides to run him out of town. When Rambo resists, the sheriff arrests him for vagrancy.
While Rambo's in custody, a couple of sadistic deputies, who take him for a hippie vagrant, get their jollies from torturing him a bit. It triggers a panic attack, and Rambo lashes out. He takes down the sheriff and several deputies in the police station and escapes into the surrounding mountains. When the law comes for him, he uses his training and survival skills to wound all of his pursuers, save for Sheriff Will Teasle (Brian Dennehy), before going up against a National Guard platoon and returning to the town with an M60 to shoot up Main Street and go after the sheriff.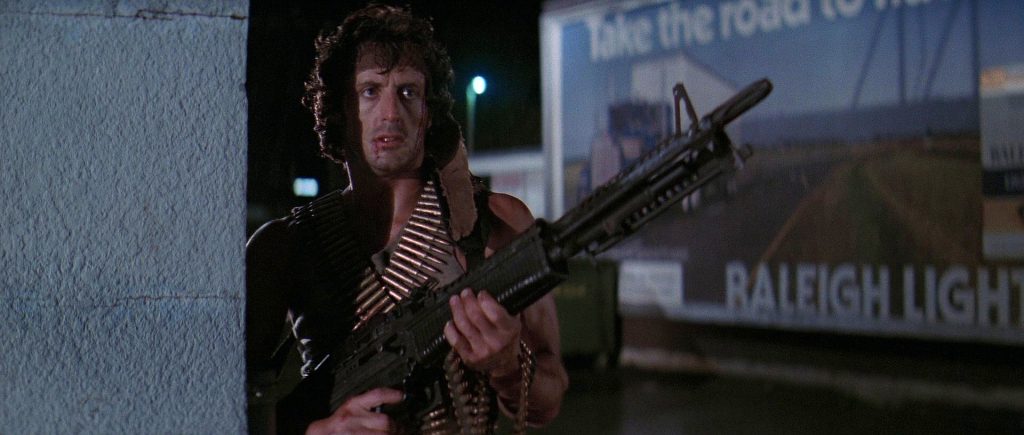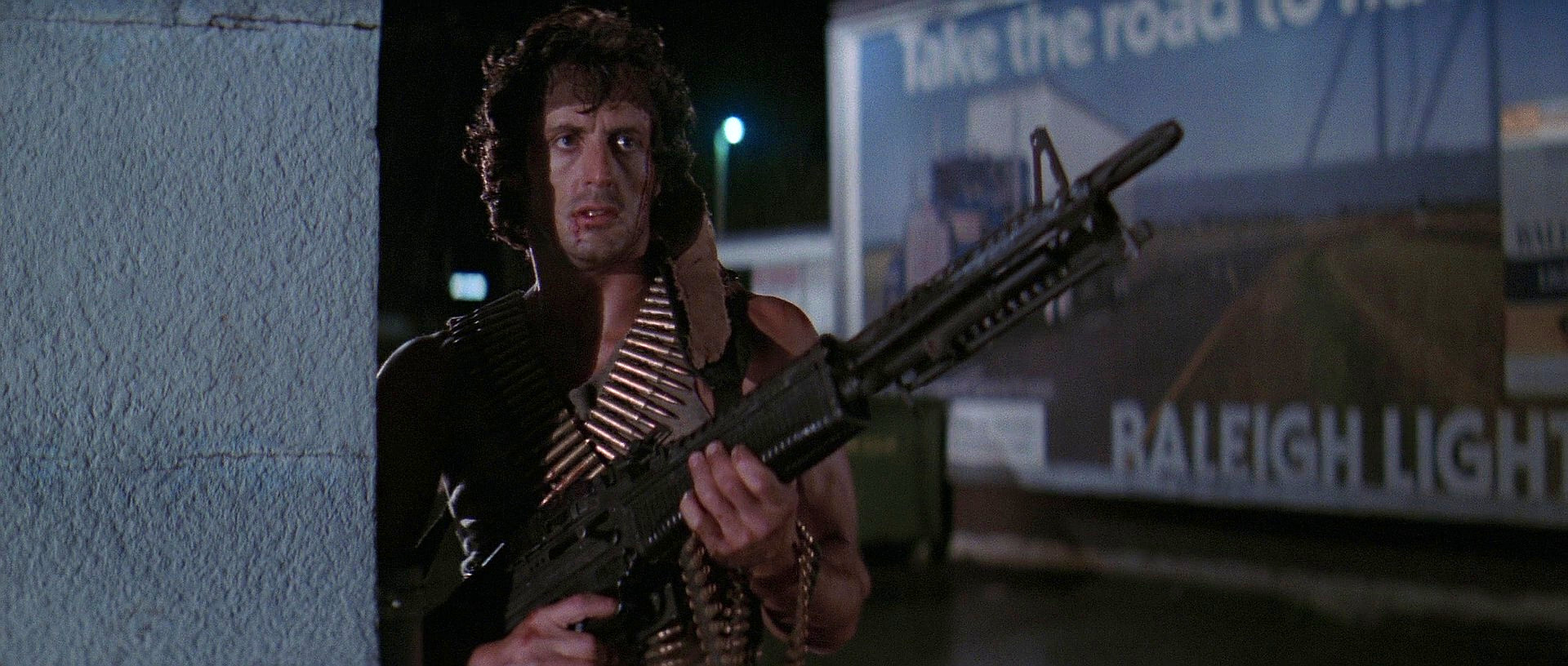 This was the first time Sly played an antihero, and the first time he did a lot of dangerous stunts outside of a boxing ring. He would later become famous for sacrificing his body and safety for the films he made, including almost being decapitated on horseback by the rotor of a helicopter that came in too low on the Rambo III set.
He made some important changes to the character and the story found in David Morrell's novel of the same name that would greatly impact his future. First, Rambo in the novel was much more unstable, unrealistically so, and he viciously kills all the deputies who come after him. Stallone changed the script so that Rambo only wounds the deputies because he doesn't particularly want to kill innocent people — he just wants to be left alone. Also, at the end of the book, Rambo dies, put down like a wounded horse by the man who trained him.
While a form of that ending was filmed, it was ultimately changed because Stallone thought Rambo dying would send a message of hopelessness to veterans. Instead, he is talked down by his former commander, Col. Sam Trautman (Richard Crenna) and taken into custody for his crimes but survives to fight another day.
This movie was another remarkable success, largely due to some luck and Stallone's sheer will. The first cut of First Blood was reportedly quite terrible. In addition to an unexpectedly overall dark look to the film, Rambo had a bunch of dialogue and one-liners that Stallone says were objectively terrible. There were even some significant flashbacks to Vietnam that were deservedly chopped. During one, Rambo has a full-on love scene with a prostitute while rocking a creepy 1970s porn mustache. Remnants of these flashbacks can be seen in the quick glimpses of Rambo's time as a POW shown in the first act.
It was so bad, Stallone apparently attempted to buy the negative to the film and destroy it to prevent its release. That didn't work out, so he went to work in the editing room. He excised a lot, including most of Rambo's dialogue, which created a brooding character who was more about physicality and felt like a guy who spent most of his time alone. The result was a trim, well-paced, and ultimately successful film that felt more like Deliverance than a Chuck Norris movie — and it worked. First Blood was a critical and box office hit, though not quite as big as Rocky.
Then, there was the deep, deep career valley for Stallone that was Rhinestone (1984). I'm not even going to say anything more about it. Just watch this clip and marvel that many people, including Stallone and Dolly Parton, thought all of this was a good idea.

And then, 1985 happened.
First came the First Blood followup, Rambo: First Blood Part II, which was released in May. The sequel was an over-the-top, satisfying-as-hell, mammoth international action sensation, raking in more than $300 million worldwide at the box office on a $44 million budget and making Rambo, with his headband and compound bow, a cultural icon. Plus, all of Stallone's previous films started hitting VHS and cable around then as the home movie market blossomed.
After this movie, the very word Rambo took on an undeserved meaning. Today, it has a connotation of aggression, alpha-maleness, and a tendency to resort to violence as a solution to all problems. I would argue that, of the myriad action movie protagonists of the era, John Rambo is one of the least aggressive. In First Blood, he is unjustly jailed and assaulted, and then pursued. Yeah, he gets a little nutty at the end, but only one person dies in the whole movie, and his death is technically an accident. In the sequel, Rambo's mission is to rescue POWs left behind in Vietnam from the camp where he was once held captive and tortured. In the third movie, he rescues Trautman from the Soviets in Afghanistan. In the fourth, it's missionaries taken prisoner in Burma, in the fifth he goes after human traffickers who kill someone close to him. Rambo fights back against aggressors and reacts to violence — that's his whole thing. But, because of the success of First Blood Part II, the character and Stallone himself became representative of the action genre of the 1980s and early 1990s as a whole.
In November 1985, Rocky IV hit theaters and became the most successful film in the franchise. It's basically a boxing action movie composed of short dialogue scenes that link a series of extremely awesome montages, including the best training montage in history that will make you want to run through waist-deep snow up a fucking mountain and scream your enemy's name.
It all leads up to Rocky fighting a huge, chemically enhanced Soviet boxer, Ivan Drago (Dolph Lundgren), at the end to avenge Apollo's death in the ring earlier in the film. Rocky emerges victorious, swaddled in the American flag, cheered on by a once-hostile Soviet crowd. This movie combined the beloved Rocky character with a dramatic 1980s style, a simple story, and some powerful Cold War emotions. Audiences went nuts.
This film also did over $300 million worldwide on a mere $30 million budget. Stallone went from a middling star, known mostly for one character, to an international fame monster with two hugely successful movies in one year and the two most successful film franchises in the world at the time.
Next came a moderate hit: the underrated Cobra (1986), in which Stallone tried to establish an updated 1980s Dirty Harry type of character. It was another one of Sly's early action films that suffered from studio interference and big cuts in the editing room. There is an infamous workprint version of the original cut of the movie that has supposedly cropped up online, but I've never seen it. Cobra performed solidly at the box office, but wasn't a huge hit, and critics absolutely hated it.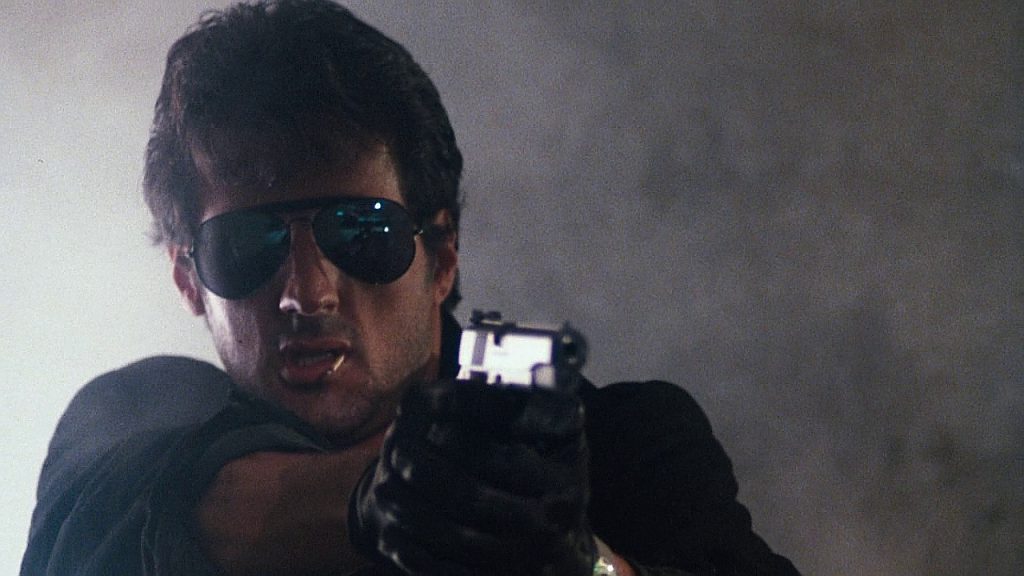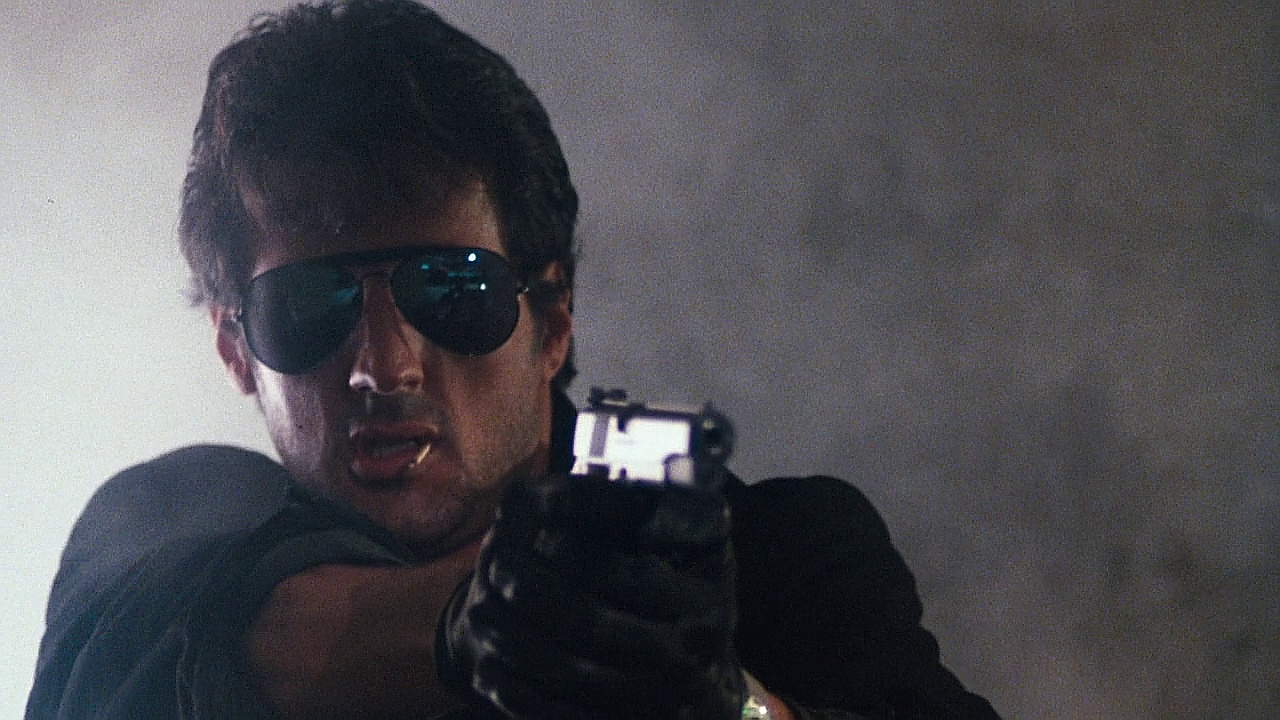 Stallone rounded out the '80s with the sentimental and often-mocked arm-wrestling flick Over the Top in 1987, Rambo III in '88, and the prison drama Lock Up in '89. He also co-starred with Kurt Russell in the buddy-cop action comedy Tango and Cash later that year. Oddly enough, a big chunk of that movie also takes place in prison. Things were rolling along nicely. The valleys were getting shallower — but they were still there.
The 1990s started off rough for Sly, with the first and only dud in the Rocky franchise, Rocky V, released in 1990. I'm about the biggest Rocky fan there is, and even I don't watch this one. Fans weren't thrilled with a newly broke and brain-damaged Rocky who never sets foot in the ring, or with a lackluster performance from boxer Tommy Morrison as the second lead, Tommy "The Machine" Gunn.
Then there was the offbeat mob comedy Oscar (1991) followed by the endlessly atrocious action comedy Stop! Or My Mom Will Shoot (1992).
Things were looking bad, but Sly came back with a string of action hits including Cliffhanger (1993), Demolition Man (1993), The Specialist (1994), Judge Dredd (1995), Assassins (1995), and Daylight (1996), most of which were box office hits that were loathed by critics and stayed away from his franchise characters.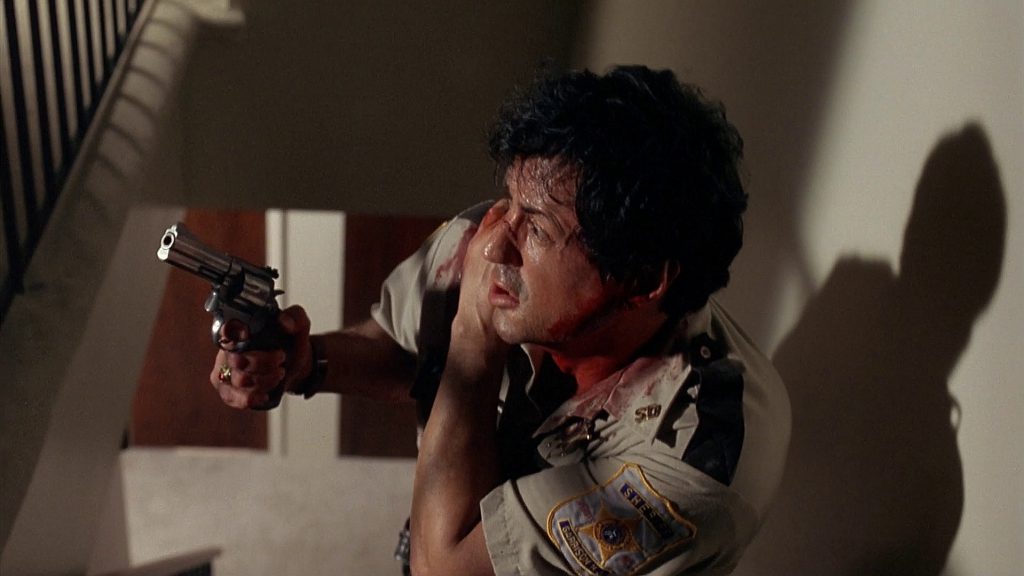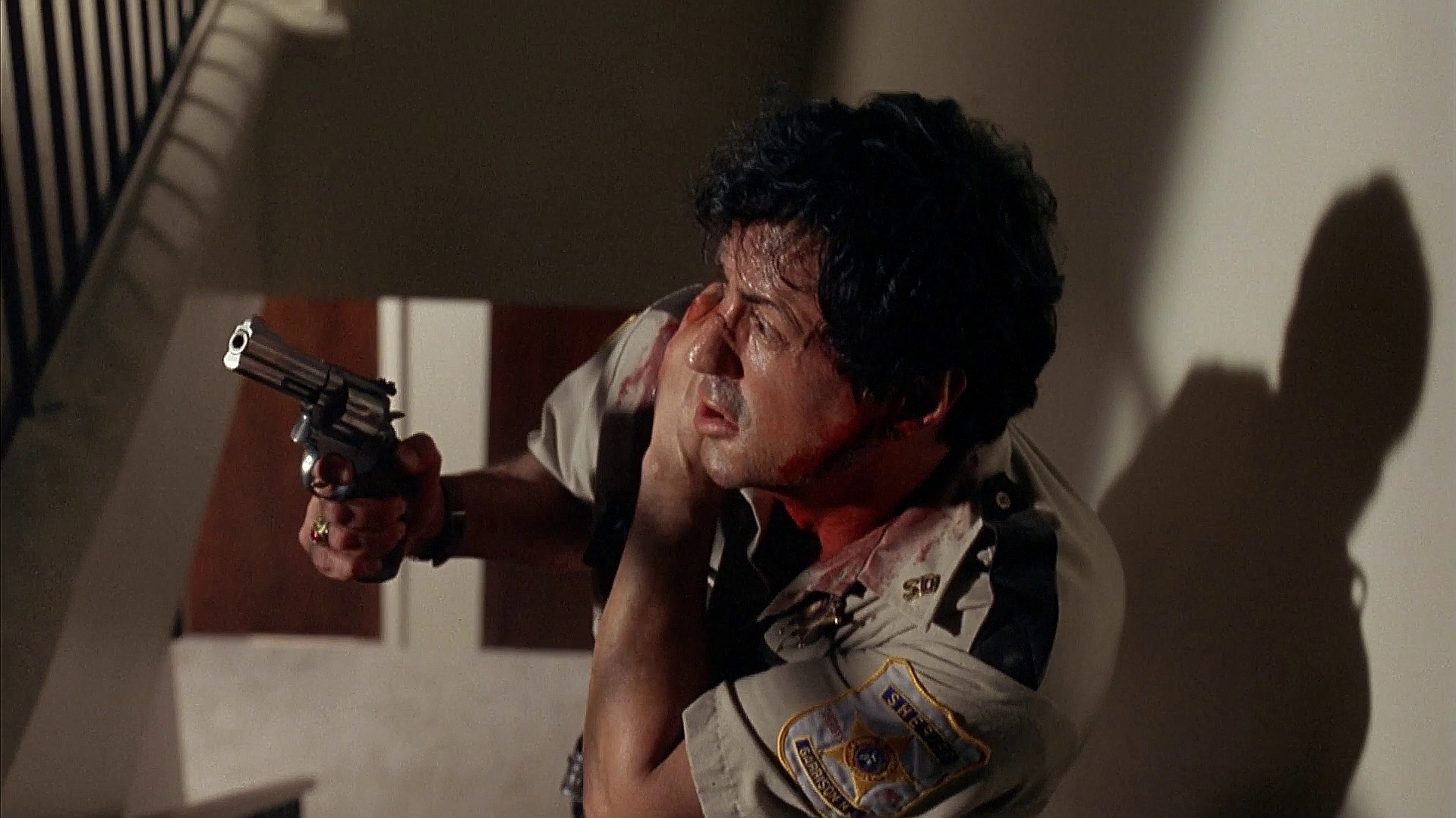 Then things got bad in a hurry. Stallone attempted to get back to his roots with a dramatic role in a moody police drama, Cop Land, with an all-star cast full of Scorsese regulars. He even shed his famous physique, packing on a genuine beer belly to play depressed alcoholic Freddie Heflin, a put-upon New Jersey sheriff in a small town inhabited by a disproportionate number of New York City cops, including some dirty ones. He shares the screen with Robert De Niro, Ray Liotta, and Harvey Keitel, among others. This should have been Sly's return to the trajectory he was on with the first two Rocky movies. But, again, bad choices in the editing room led to a choppy story that was tough to understand, and audiences who had been fed a steady diet of action-hero Stallone for years didn't respond. Watch this one again, and try very hard to find the director's cut, which makes a huge difference compared with the theatrical version. It's actually an excellent genre flick and Sly's performance is pretty great, and way out of the box for him.
Thus began a series of remarkable flops through the dawn of the 21st century, like Get Carter (2000), Driven (2001), Eye See You/Detox (2002), Avenging Angelo (2002), Shade (2003), Spy Kids 3-D: Game Over (2003), and a couple of appearances on the TV show Las Vegas.
Writers and critics called Stallone a has-been and made endless fun of the idea that a man, now in his 60s, could return to boxing.
It was a rough time to be a fan of both Stallone and 1980s action stars in general, with Sly seemingly on his way to the direct-to-video hellscape inhabited by one-time action stars like Steven Seagal and Jean-Claude Van Damme. Even Arnold was out of the game, busying himself as the governator of California.
So Stallone did what worked for him the last time things were looking bleak: He made another Rocky movie.
When the film was announced, along with the fact that Rocky Balboa would be returning to the ring, the jokes came fast and heavy. Writers and critics called Stallone a has-been and made endless fun of the idea that a man, now in his 60s, could return to boxing.
Then Rocky Balboa (2006) was released and they all shut the hell up. The movie was a hit and marked a return to the tone and atmosphere of the first two films without retconning the other sequels. It focused more on the characters than the boxing and montages. Depicting an appropriately aged Rocky suffering intense grief over the off-screen death of his wife, Adrian, was a bold but pitch-perfect choice. Sly also made this another personal project. He starred in, wrote, and directed the film to make sure everything was just right, making up for Rocky V's missteps in a lot of ways. Plus, the big fight at the end was filmed with a crowd from a real boxing match and using HBO's HD camera system, making it one of the most realistic movie fights ever.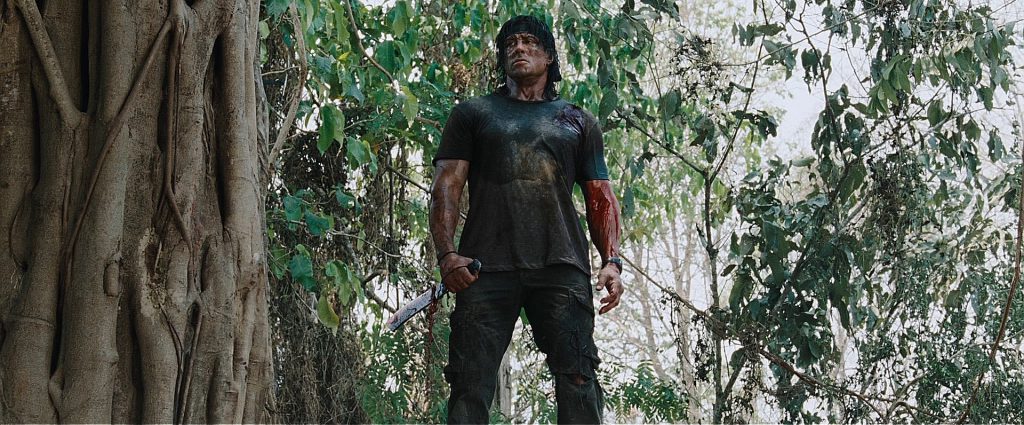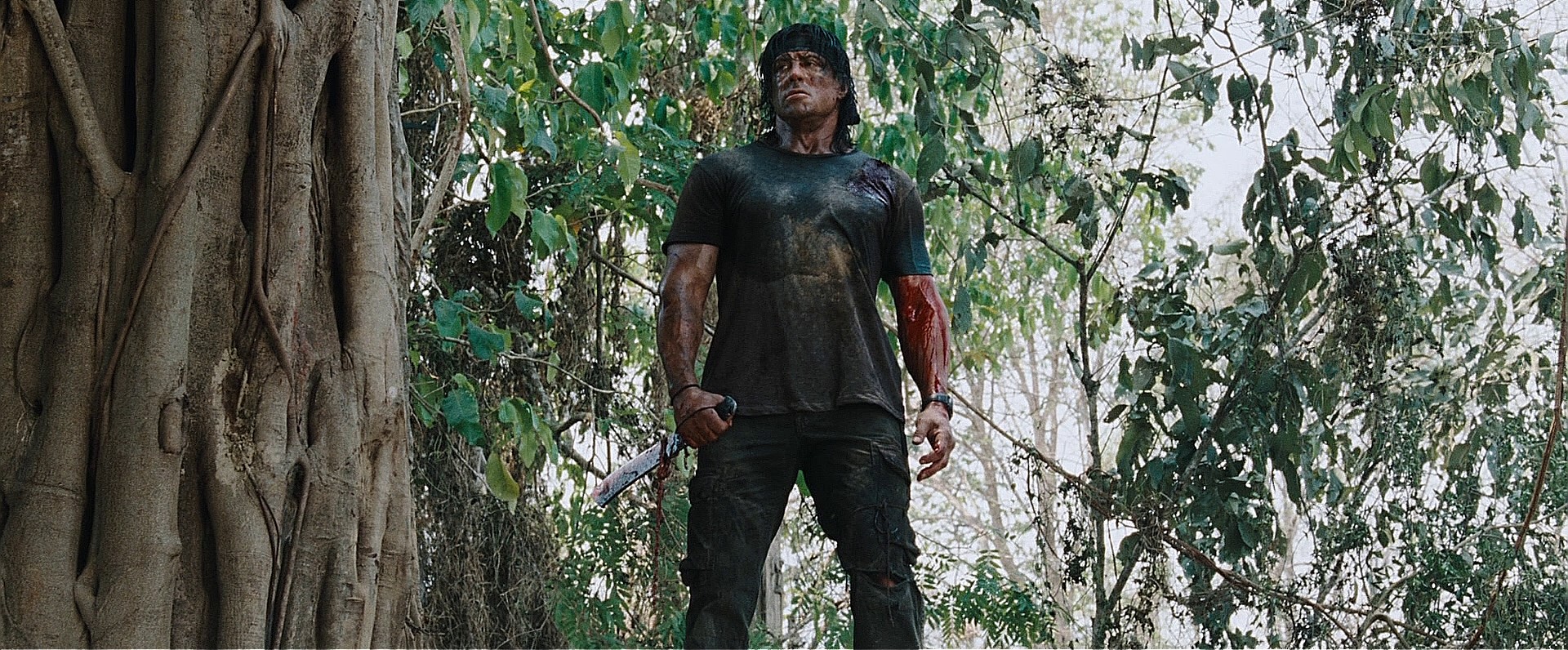 Two years later, Sly made Rambo (2008), another success that gave new relevance and a bit of closure to a character he hadn't revisited for 20 years. With Sly again in the director's chair, cartoonish action sequences and fiery explosions were replaced with a grounded, dramatic storyline set in war-torn Burma (Myanmar) punctuated by unexpected buckets of blood and gore. Again, audiences loved it.
Then, a man whom everyone dismissed as a relic just a few years earlier established not one but two new film franchises. The Expendables (2010) was a love letter to action movies that got a bunch of waning action stars together for a hell of a fun ride that fulfilled a lot of nostalgic needs for action fans. Even Arnold had a cameo. Two sequels followed, as did the less successful Escape Plan franchise.
When Expendables 3 didn't turn out so well … yep, back to Rocky Balboa. But in a completely different way.
Stallone, now in his 70s, realized he wouldn't be boxing as Balboa anymore. Creed marked the beginning of a spinoff film series focusing on young boxer Adonis Creed, the son of Apollo. Rocky becomes the Mick character who trains Adonis while coming to terms with a serious illness and estrangement between him and his son. The movie was another mammoth hit and the Academy Awards, which had entirely ignored Stallone since the original Rocky, nominated him for a Best Supporting Actor Oscar for his seventh go-round as Balboa. Though he didn't snag the golden statue, he won a Best Supporting Actor Golden Globe award for the role.
Creed II (2018) was another solid success. And being in his 70s is not slowing Sly down. Rambo: Last Blood followed in 2019 and Creed III is expected soon, along with The Expendables 4 and what looks to be a cool, dark superhero movie, Samaritan. He's even working on a new cut of Rocky IV during these COVID-19 times, one that reportedly adds a significant amount of previously cut footage and finally omits Paulie's very, very silly talking robot.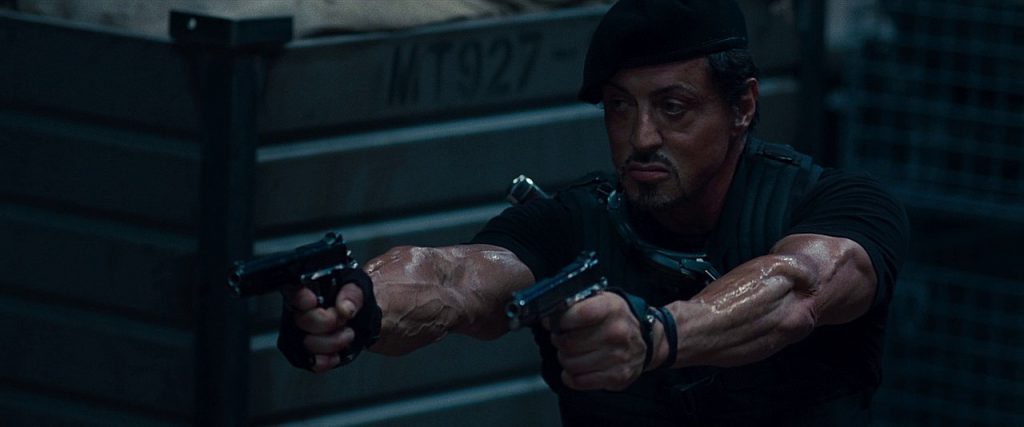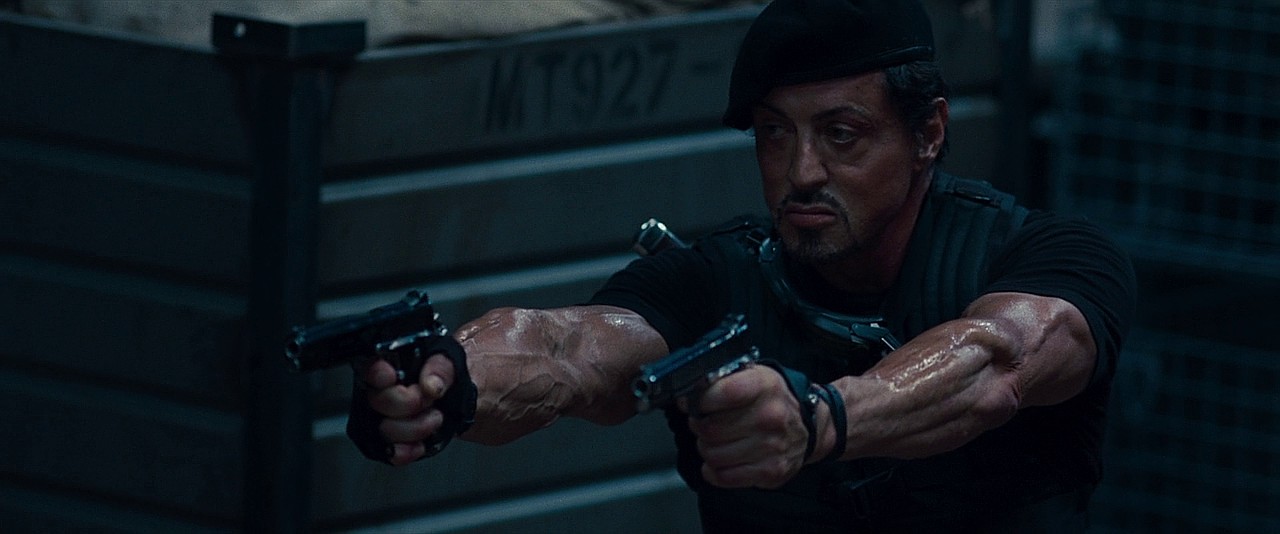 It's strange to have heard someone's voice and seen their face your entire life, several times a week, for hours at a time, having never met or even interacted with them. (I'm talking about actors, not cyberstalking.)
The way some baby boomers feel about John Wayne, that's how I feel about Sylvester Stallone and his films. The VHS Generation — my generation — was the first to grow up with movies on demand in the home, and I was watching a certain batch of movies on repeat before I could read.
I grew up in a town about 40 minutes from Philly and can assure you that Rocky Balboa is a local hero. Nobody around here cares that he's not real. When Stallone comes to Philadelphia, crowds gather and chant Rocky's name, not his, and he's cool with that. In fact, he appears to eat it up. I saw Rocky well before I ever watched real boxing on TV.
The way some baby boomers feel about John Wayne, that's how I feel about Sylvester Stallone and his films.
There is photographic proof somewhere that I could operate our ancient top-loading VCR at about the age of 3. My pops was pretty careful about what he let me watch, considering the times: no nudity, no gory horror movies, anything made before 1960 was probably safe, and anything else was a case-by-case decision. He always loved boxing and movies about pugilism, so two of the very first live action movies he introduced me to were Somebody Up There Likes Me with Paul Newman playing the real-life champ Rocky Graziano, and Rocky.
I could recognize the word "Rocky" at that age, written on a home-recorded VHS tape box in Sharpie. I could also ID the Rambo: First Blood Part II tape because it was the only one in the drawer labeled in blue ink. There were three movies on it, and First Blood Part II was in the middle. If I rewound it too far, I'd have to hide my eyes through the end of Jaws. Let it play too long, and I'd experience the weirdness of Cocoon.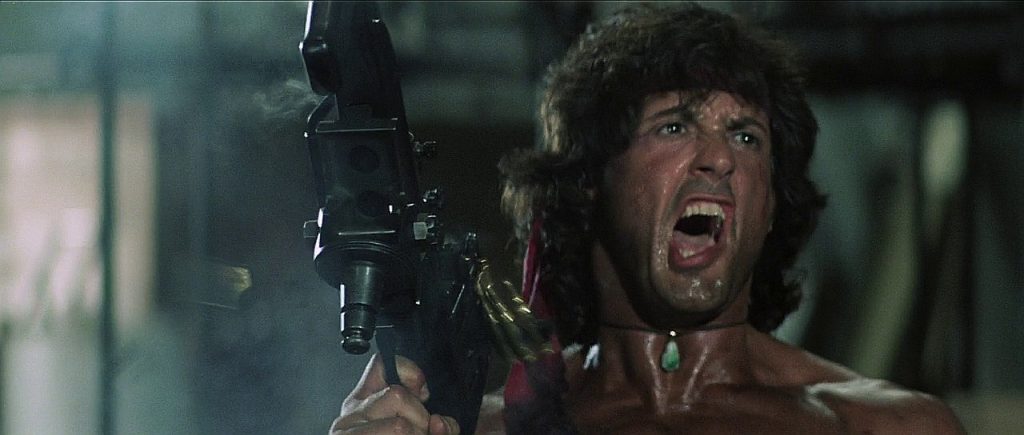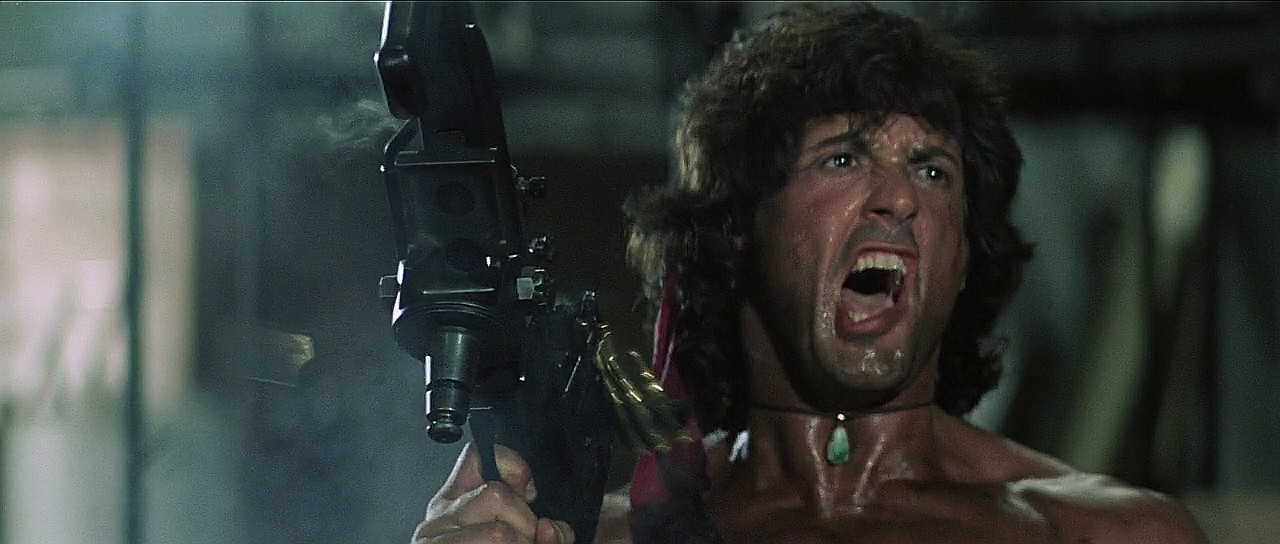 My dad taped First Blood for me off TBS, and manually paused it during all the commercials, so that I could watch it without all the cuss words. (Yes, the violence was fine. It was the '80s.) I've only seen one drive-in movie in my life, and it was the third Rambo movie — the last flick that particular drive-in theater showed before closing in 1988.
I admit, until I was about 5, I thought, in some way, Rocky Balboa was real, despite the frustrating insistence of adults that he was not. After all, they played the Rocky theme at real-life sporting events and on the radio, and the statue of the guy, revealed in Rocky III, was very real and perched above the entrance to The Spectrum. It's now in a nice spot near the Philadelphia Art Museum steps, better known as the Rocky Steps.
I watched Rocky and its sequels so much as a kid that I couldn't even hazard a guess as to how many times I've seen parts 1 through 4. Rocky and his hardheadedness, humility, and good heart worked their way into my personality.
I dressed up like Rocky for Halloween. Twice. I "played Rambo" by building childish booby traps in my backyard. When I was in third grade, an ill-advised game of parking lot football ended when a brick wall sent my front teeth clean through my upper lip. When they were getting ready to come at me with the novocaine needles before stitching my face back together in the ER, my mom said, "What did the guy say to Rocky? 'No pain,' right? Be like Rocky. No pain. No pain." There was pain, but I was calm.
I was just as obsessed with the first two Rambo movies. It wasn't weird for a 5-year-old to be into this kind of stuff, by the way. Rambo: The Force of Freedom was a regular Saturday morning cartoon at the time, and there were Rambo action figures and toy guns in every Lionel Kiddie City and Kay-Bee Toys.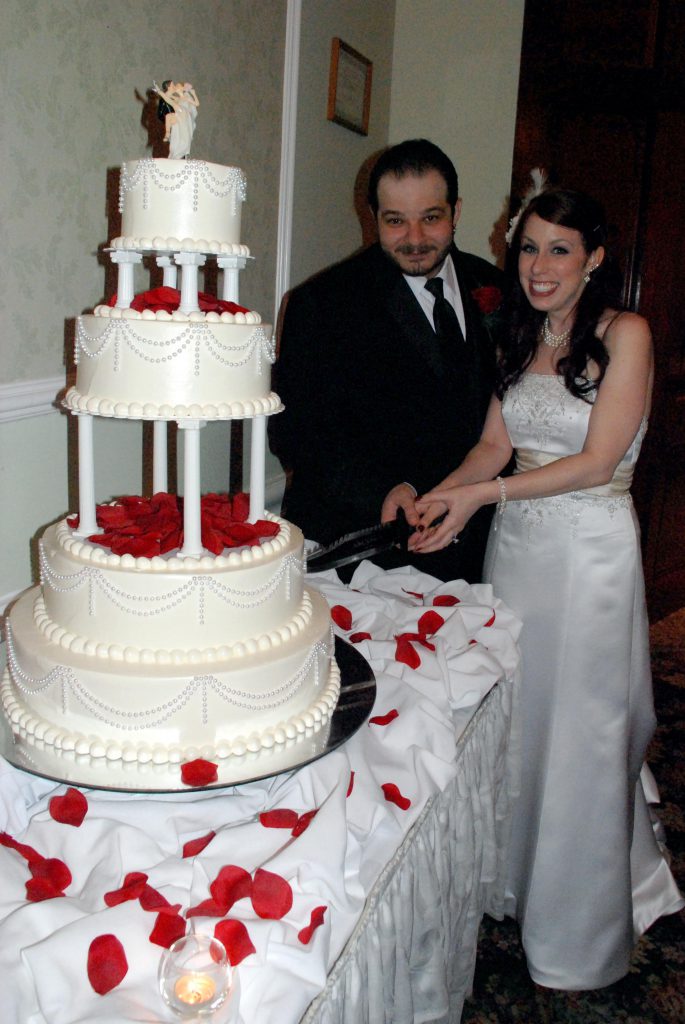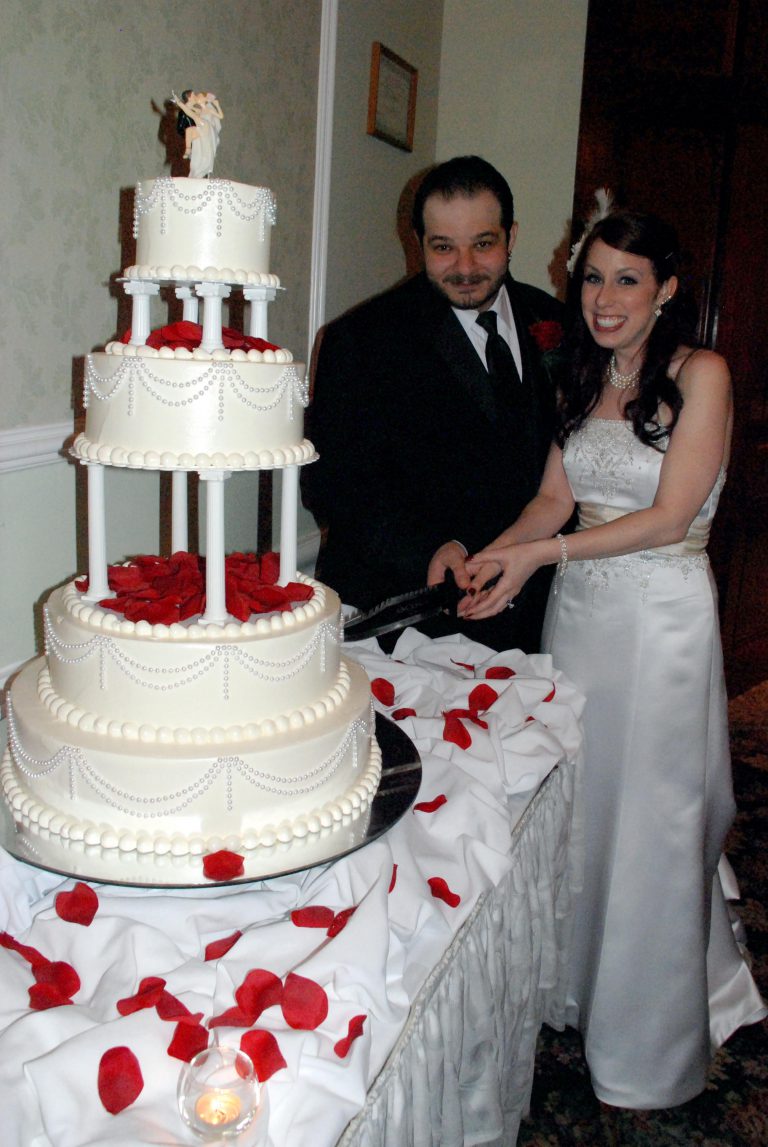 Rambo movies got me into knives, archery, survival, and war history and planted an interest in firearms that would eventually turn into a career. If only Rocky and Rambo could have inspired within me a dedication to fitness — but, hey, you can't have everything.
I proposed to my wife at the top of the Rocky Steps, and we cut our wedding cake with a Rambo II knife (yes, my wife is awesome, and I wish I had video of us taking that giant knife to the mall so it could be engraved by a wide-eyed Things Remembered employee). There's a Rocky poster hanging in our living room, along with a miniature statue of the Italian Stallion on a shelf next to a vintage Rambo lunchbox. Yes, I'm nearing 40. No, I'm not ashamed of this.
I don't know Sylvester Stallone. I've never met the man and don't expect to. He and my dad likely have more common ground than he and I would, considering they're the same age. I have some cool bits of memorabilia from the Rocky and Rambo movies, including all of the Rambo knives, but no autographs. I know some behind-the-scenes info gleaned from years of watching special features and Blu-ray commentaries, but I really don't care about his politics, his feelings about gun rights, his family drama, if he was a jerk to someone on set 20 years ago, or really what he thinks about anything on a personal level. During the years that I happily consumed the movies he was making, the dude had a real life with great joys and sadness, marriages and divorces, huge successes, and personal tragedies. I'm aware of that on a surface level, and also don't really think it's any of my business.
From what I know of his story, he has truly lived the American Dream. He's made multiple professional comebacks against slim odds while finding success as a writer, director, producer, actor, and artist (his paintings really are pretty cool), and I admire that, as well as his dedication to doing so many of his own stunts and beating the crap out of himself to make movies. Apparently, he also was a pretty good polo player in his day. What I know intimately are the characters and stories he's created, which have been a part of my life since I was a little kid. That's what I like to celebrate, while ignoring things like Grudge Match.
Stallone has brought heroes into being who are practically modern legends on par with Hercules, Beowulf, and Robin Hood. When civilization collapses, someone will tell the story of Rocky Balboa the best they can remember to some enthralled kids around a campfire, along with the heroics of a force-of-nature warrior with a heart named Rambo, who rescued prisoners and friends wielding a legendary blade and a bow that shot arrows of fire. I have no doubt that these legends will survive whatever forces finally dismantle society as we know it.
And that's why Sylvester Stallone is — and will always be — a national treasure.
Read Next: