I passed the threshold of the aircraft door and the cold cut through my piled-on layers of down and fleece in a flash. The cold went straight to my bones, and the primitive, reptilian part of my brain spoke, informing me that this was more than discomfort I felt — this was death. I descended from the Russian jet and stepped onto a desolate expanse of windswept blue ice framed by a featureless white ice cap that blurred into the pale blue sky at the limits of a boundless horizon.
The human body is not meant to exist in this land into which I'd trespassed, the eternally ice-covered interior of Antarctica. Yet, I wasn't there to simply survive. Rather, I was going to run across a glacier. For 26.2 miles.
Nolan, I thought as I took that first hit of Antarctic cold, you're in deep shit.
Four days earlier, I'd been baking in the Iraqi heat while on deployment for Air Force Special Operations Command. Now, I was about to run a marathon in the heart of Antarctica. And just to make things a little more interesting, it was to be my first attempt at running a full 26.2 miles.
By 2010, I'd already done a few triathlons and other physical tests. Wanting to up the ante, I got the itch to try the marathon. But something about the way modern marathons resembled wildebeest migrations across asphalt Serengetis just didn't appeal to me. So, I decided to try something a little different. Something crazy, even. But what? After weeks of scouring the internet for the world's most extreme marathons, I finally found my mark: the Antarctic Ice Marathon.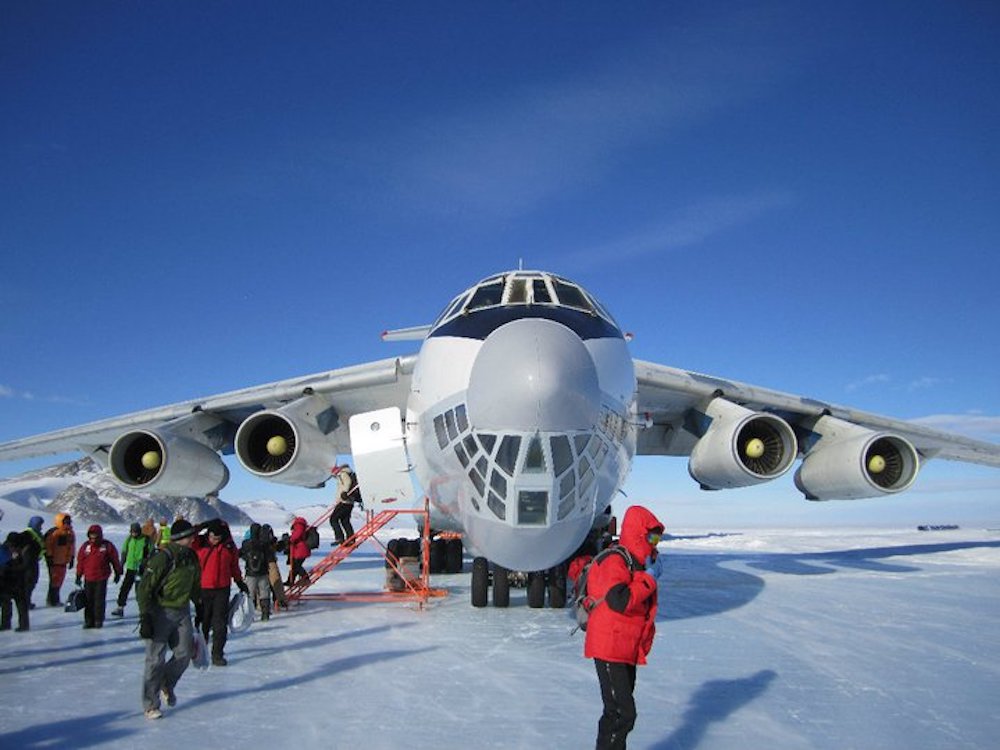 A full-blown, 26.2-mile marathon run over a glacier, the Antarctic Ice Marathon is the only marathon to take place in the interior of the coldest, windiest, highest, and driest continent on the planet. Competitors are flown aboard a Russian cargo jet specially equipped to land on a blue ice runway at a latitude of 80 degrees south, just a few hundred miles from the South Pole. The race is run on snow and ice across the Union Glacier, not far from Mount Vinson, Antarctica's highest peak and one of the world's so-called Seven Summits.
The interior of Antarctica is far removed from the penguins and seals of the coast. Nothing lives there. No plants, no moss, no fungi — even bacteria are scarce. It's a place not meant for life. And the hazards of running a marathon in that environment are plentiful. Organizers scouted the glacial route ahead of time to make sure it was free of hidden crevasses that could swallow a runner whole. But they could do nothing about the elements. In Antarctic summer, which corresponds to winter in the Northern Hemisphere, temperatures hover around minus 20 degrees Celsius, or minus 4 Fahrenheit. Moreover, Antarctica is shaped roughly like a dome, and the air at the South Pole literally slides down the continent like a gaseous avalanche, constantly gathering speed across hundreds of miles of mostly flat and totally frozen terrain. In the Union Glacier area, those "katabatic" winds blow at a steady 10 to 30 mph.
Launched by the visionary adventurer Richard Donovan in 2006, the Antarctic Ice Marathon is based at a seasonal tent base built atop the Union Glacier. The Patriot Hills Base Camp, as the site is known, sits at an altitude of about 3,000 feet and serves as a depot for expeditions to climb Mount Vinson as well as a supply stop for ski-haul teams on their way to the South Pole.
Donovan is an affable and extremely laid-back superathlete. In 2009 he ran seven marathons on seven continents in less than seven days, setting a world record in the process. In 2012, he repeated the feat in less than 120 hours. Among his various other exploits, the Irishman has also finished transcontinental runs across North America, South America, and Europe. In short: Donovan is a human specimen redefining the boundaries of human endurance. He's also a logistical dynamo. In addition to the Antarctic Ice Marathon, Donovan also organizes an annual marathon at the North Pole in which runners circle a course marked out ahead of time atop the polar ice cap — perched just a few perilous feet over the Arctic Ocean.
I was acutely aware of my slim athletic resume when I emailed Donovan and made my case, leveraging every bullshit reason I could come up with to justify why I — someone who'd never run more than 10 miles at one go in his whole life — deserved a spot on one of the world's most coveted adventure sport expeditions.
I knew Donovan wasn't likely to be swayed by my impassioned spin. Clearly, I was all spirit and zero talent. But Donovan also understood, I believe, that when it comes to treading on the edge of one's physical limits, it's the spirit that counts.
"Welcome to the team," he emailed me, curtly adding: "Make sure you're in shape."
Okay, I thought, I'm actually gonna do this. And with that realization came a new desire — I wanted to run for a noble cause. And I immediately knew what it would be.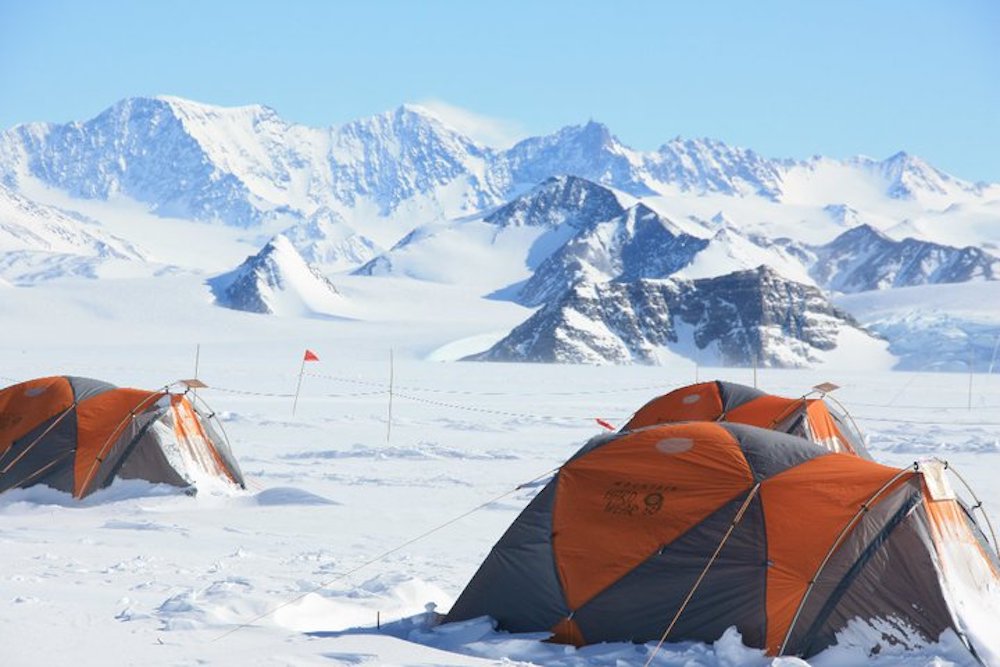 As a special operations pilot based at Hurlburt Field in Florida — the headquarters of Air Force Special Operations Command — I'd seen firsthand the toll the post-9/11 wars were taking on our special operations forces. And I'd also seen firsthand the invaluable work of the Special Operations Warrior Foundation, an organization that provides college scholarships for the children of special operations soldiers killed in combat or training. I couldn't imagine a more worthy cause to support with my run.
With my spot on the expedition secured, a few sponsors offered to help out with expedition expenses. Everything was looking good. Maybe I'd actually be able to pull this off. But, as is life's habit, there was a catch.
After I'd already committed to the race, I was unexpectedly handed orders to deploy to Iraq for four months as part of a joint special operations task force at Balad Air Base. The end date of the deployment was just a week before the Antarctic Ice Marathon expedition was scheduled to board a Russian cargo plane in Punta Arenas, Chile, for the six-hour flight from the Strait of Magellan to the Antarctic interior. Despite my orders, I stuck to the plan and simply crossed my fingers, hoping I'd be able to get out of Iraq on time to make it to the opposite end of the world (and in marathon shape) by the time the expedition's jet went wheels up in South America.
The nature of my work in Iraq prevents me from going into much detail about what I did on a day-to-day basis — you know, the "Secret Squirrel" drill. But, I can say that I worked 12-hour days, seven days a week, for four months straight. And I worked exclusively at night.
The challenge was daunting. Not only was I training for my first marathon amid the daily stress of combat operations, but I was also preparing to run 26.2 miles through the snow, extreme cold, and unmerciful katabatic winds of Antarctica — all while living in Iraq.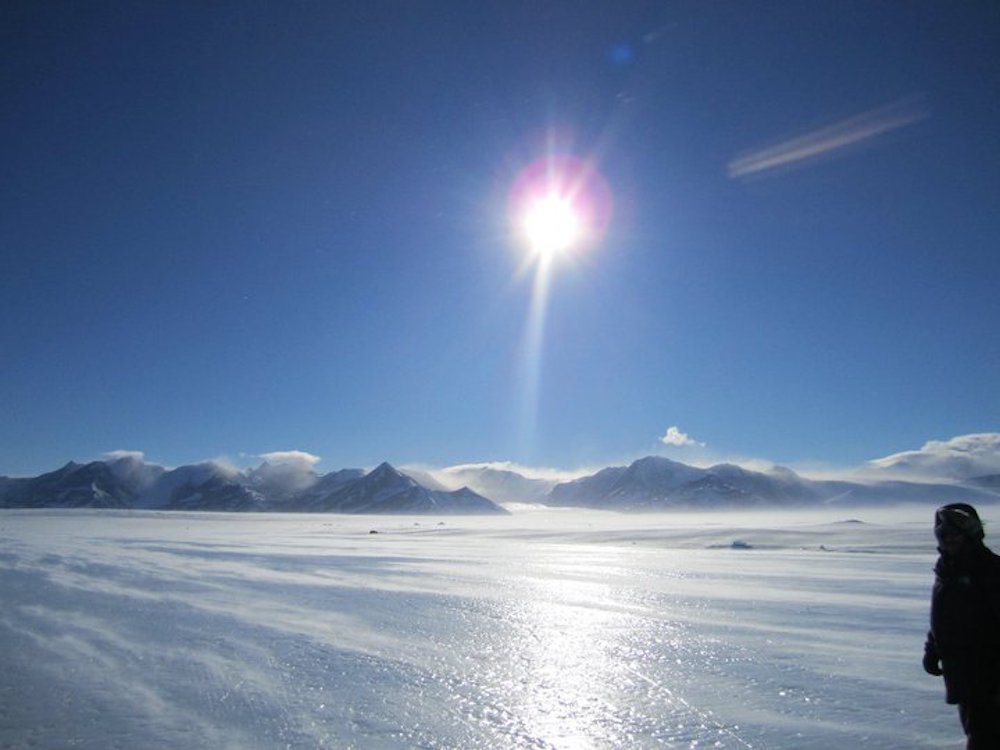 I followed a straightforward, made-for-the-masses training schedule I'd pulled off the internet. The program gradually increased in weekly mileage, working up to a capstone run of 20 miles a few weeks before race day. To this plan, I improvised my own supplementary twist — lots of weight training and many miles dragging a tire tied around my waist. I figured that running through knee-high snow against gale-force winds would require a physique more akin to a bulldog than a gazelle. And while I couldn't simulate the cold or the snow or the wind, I could make my legs as strong as possible.
It was hard work. A damn grind, really — and worthy of a Rocky montage. My shift typically began around dinner when both the sun and the temperature remained sky high. Training in that kind of heat wasn't going to do me much good on the ice, so I became a nocturnal runner. Every day before I reported for work, I hit the gym for an hour of strength training. Twelve hours later, after the day's duty was done and before the first of the sun, I'd walk back to my hooch and divert my tired eyes from the seductive vision of my bunk while I reluctantly traded my flight suit and boots for running shorts and Nikes. Then I'd get my run on.
My motivation waned as the months of fatigue — both physical and the other kind — accumulated. But my fitness responded to the training. And I was ultimately able to add muscle and strength as my weekly long runs went from 6 to 20 miles.
Balad was one of Saddam Hussein's air bases that found new life after America's 2003 invasion transitioned into a counterinsurgency occupation. In some places, the base's bombed-out infrastructure had not been repaired, offering a constant reminder of the violence of that transfer of ownership.
Running around the base at night was surreal. The sky was as black as an abyss, only sporadically illuminated by the occasional rocket attack or retaliatory fire. It's odd how something as serious as a terrorist rocket attack can seem as obscurely dangerous as distant thunder after months of desensitization in a combat zone. As my training progressed, I'd often run for hours, weaving through the bombed-out Republican Guard bunkers and the ruins of Saddam's tanks, all of which had been obliterated during America's 2003 "shock and awe" air campaign. These twisted silhouettes in the blackness, the burnt and blasted detritus of war, were reminiscent of the bizarre world of a Salvador Dali painting or something from the mind of Edvard Munch.
My most striking memory of that time was watching the sunrise over the fabled Arabian landscape, where Alexander the Great and countless other ancient conquerors had once battled. With the first of the sun, I let my mind drift to the wonders and challenges that awaited me at the bottom of the world, far, far away from Iraq and the war.
For months, the vision of me successfully completing the Antarctic Ice Marathon remained fixed in place over my thoughts like a chasing moon. I knew I was not an exceptional athlete and that the Antarctic Ice Marathon was probably at the edge of my athletic limits. Success was not certain. But that uncertainty focused my energy like light in a lens, and I never wavered in my training. I felt that way because I was young and strong. And when you're young and strong, there's nothing you want to do more than show the world how young and strong you are.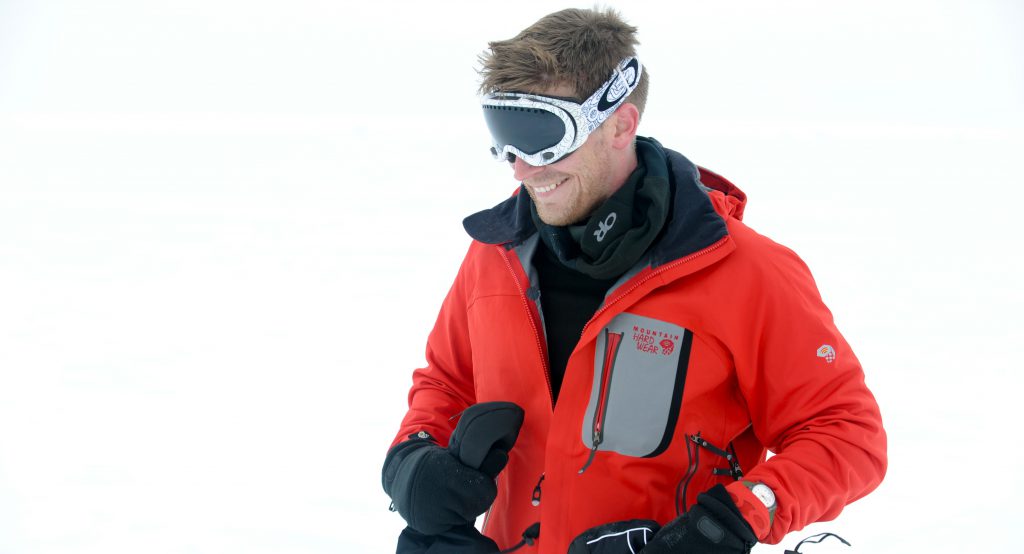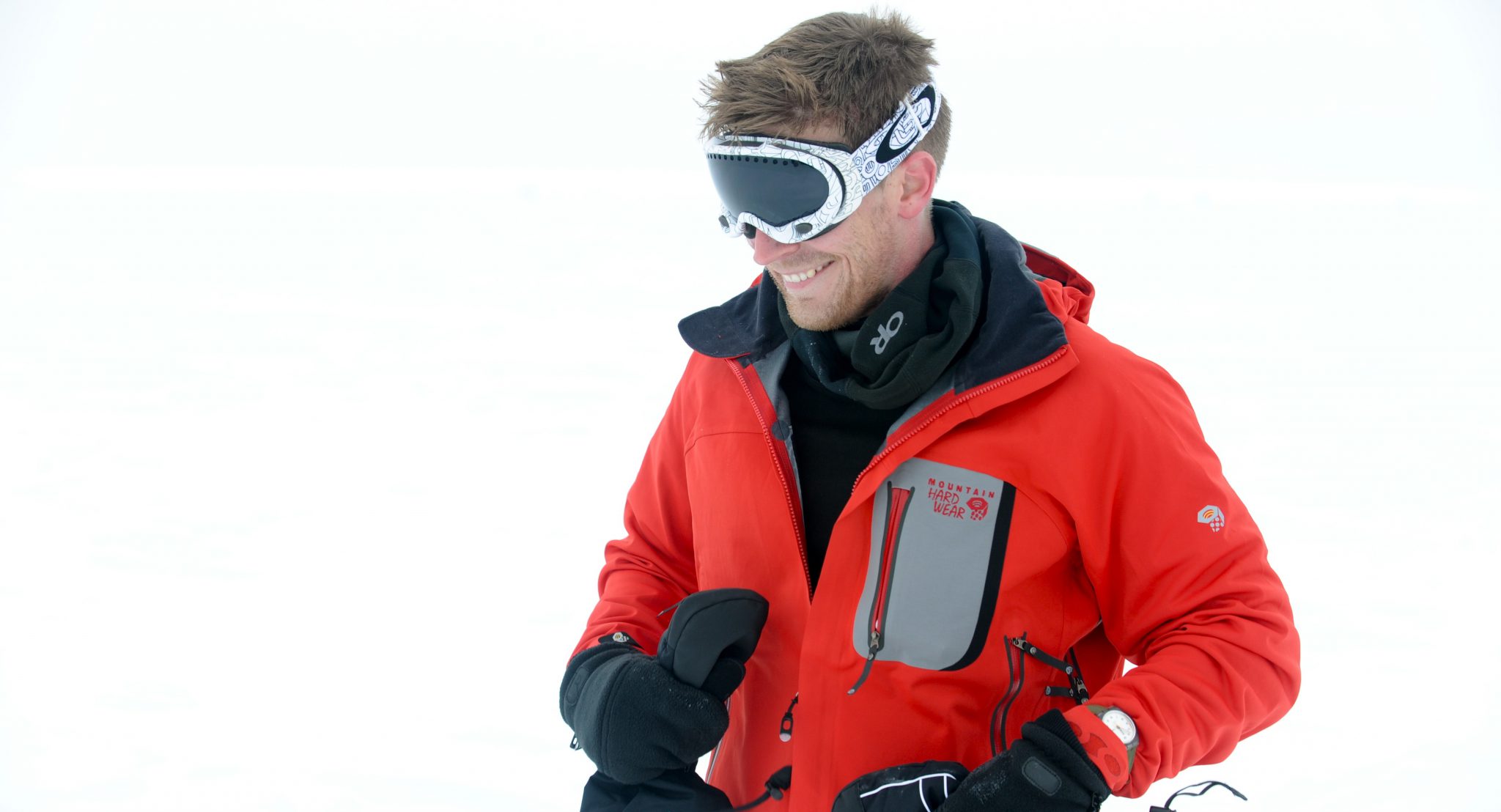 I departed Iraq on Dec. 8, 2010. Seventy-two hours later I was in Punta Arenas, Chile, to meet the rest of my adventurous cohort. The initial introductions left me feeling spectacularly out of my league.
Of the 32 other runners, I was the only one who'd never run a marathon. Many had run dozens. Some had run hundreds. Most impressive were the select group of ultrarunners who routinely completed races of 100 miles or longer in a single day. Other athletes had completed full Ironman triathlons and clocked marathon times worthy of an Olympic trial appearance. There were even some world-class mountaineers in the mix, including a Sherpa man from Nepal who'd summited Mount Everest 10 times.
Everyone, except for me, had specifically trained for the cold by running on treadmills in meat lockers or by traveling into the mountains to practice running in the snow. And there I was with my four months of marathon training according to an internet training plan, which I'd completed in a hot, dusty desert, far removed from any ice or snow. I'd never even run the full marathon distance while in training.
That first encounter with the rest of the team left me more than a little intimidated. But I never doubted the wisdom of my endeavor. You see, this race was much more than a personal test or an opportunity for adventure. It was, above all else, a testament to the incredible bravery and sacrifice that I'd repeatedly witnessed from America's special operators in Iraq and Afghanistan.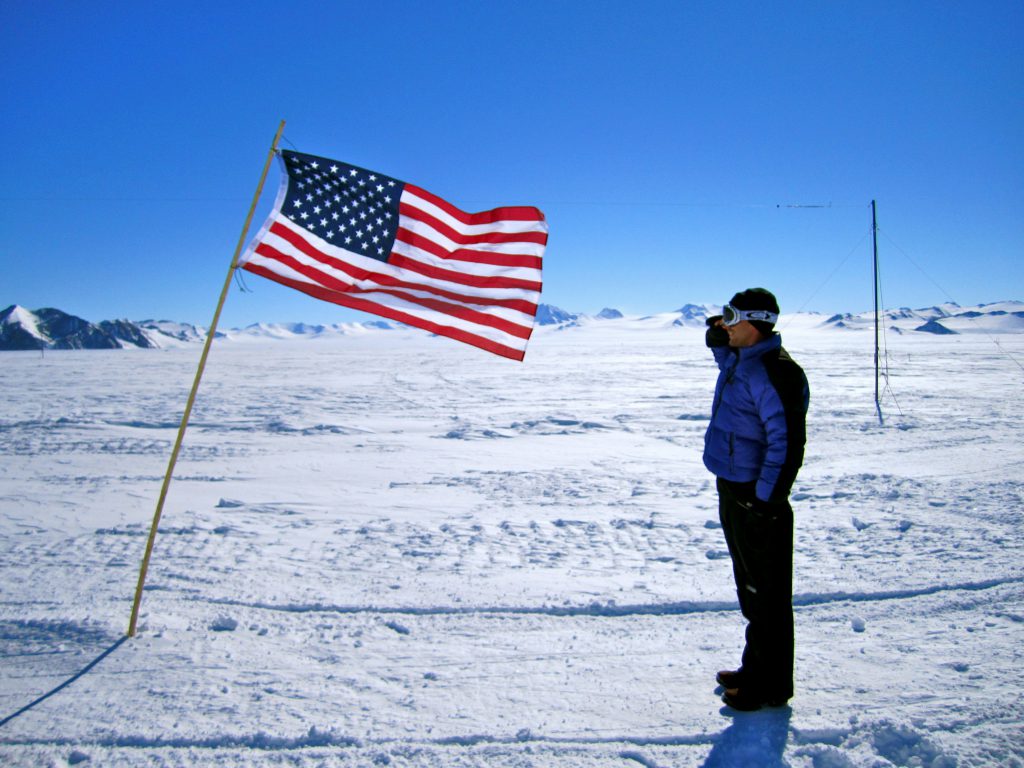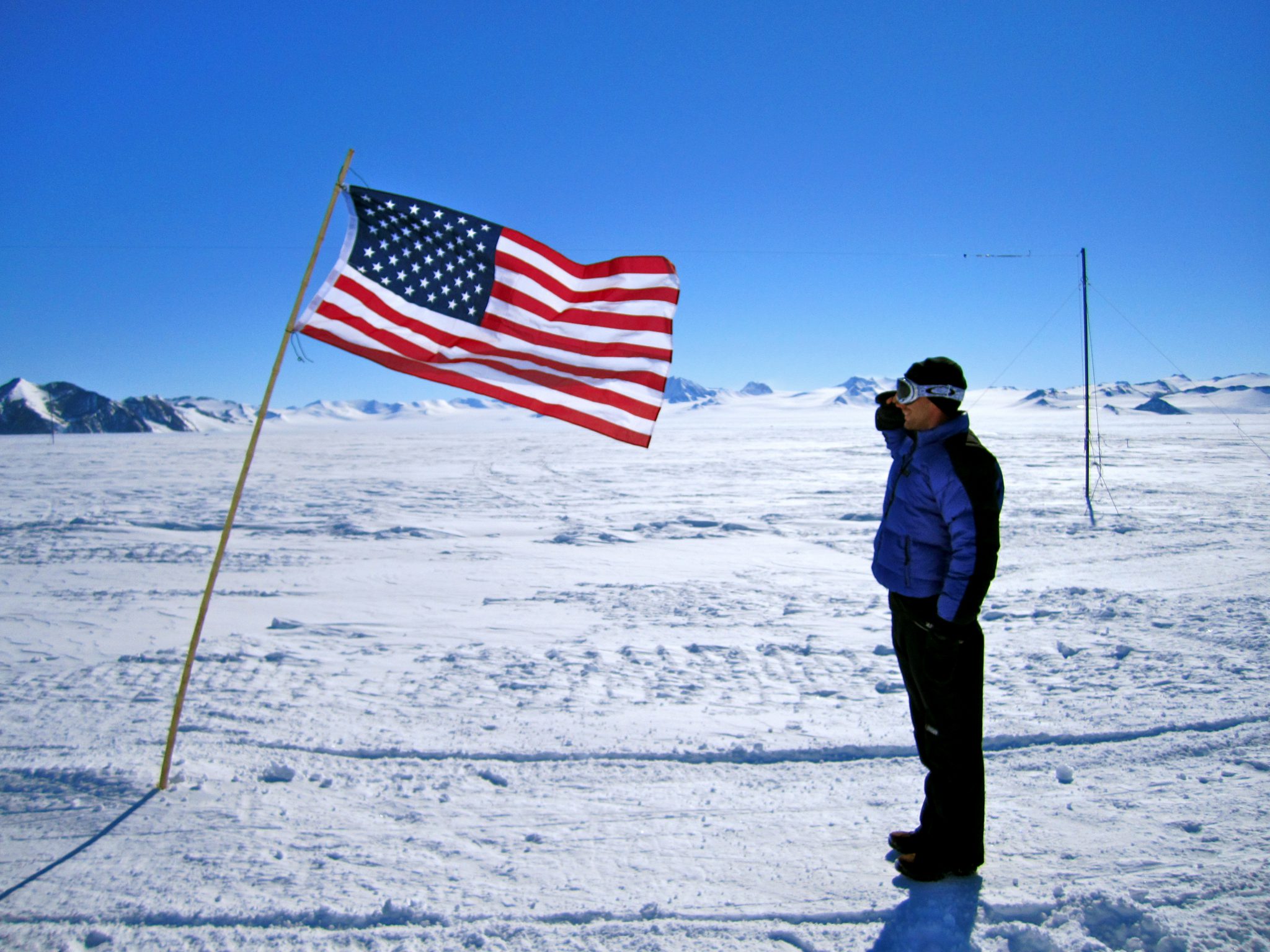 As a pilot, I'd had a front-row seat to observe the bravery of those elite warriors, day in and day out, displayed on those distant battlefields. The American public largely goes about their lives ignorant of those brave acts done on a daily basis on their behalf by our special operators. But I knew the truth and could therefore never shake that constant awareness that somewhere, someone was dealing death for my sake. It wasn't much, but I wanted to do something to honor those warriors. And I wanted to express my gratitude and admiration in a way befitting their extraordinary character.
In Punta Arenas we waited for the weather to clear over Antarctica. Landing a cargo jet on the ice, far beyond the reach of resupply or emergency aid, makes perfect weather a necessity. So we patiently bided our time.
During those days of inactivity, I made quick friends with some members of the group. Donovan, for his part, was an unassuming and totally pleasant guy. He was fond of beer and telling stories in his Irish brogue. Adventure athletes, I quickly noticed, were a radically different breed than the calorie-counting obsess-aholics characteristic of the triathlon set. Protein bars and energy gels were out — pizza and beer were in. My kind of crowd. Yes, upon closer observation they were all mere mortals, no matter how many marathons they'd run. And everyone had a story to tell. Each runner, I discovered, was inspired to undertake this challenge for his or her own unique reason. And they would soon draw on these inspirations when their bodies wavered. One American man was running to honor his son, who'd recently died. A German man was running to raise money to build a school in Africa; a British man was raising funds for cancer research. More than a few participants were on a quest to run marathons on all seven continents.
For my part, I felt fit and strong. Totally ready to go. Short of falling into a crevasse or suffering frostbite, there was nothing to prevent me from putting one foot in front of the other. To quit while I had one step left in me would be a disservice to my cause and all the work I'd done to be there.
I was going to finish. No matter what.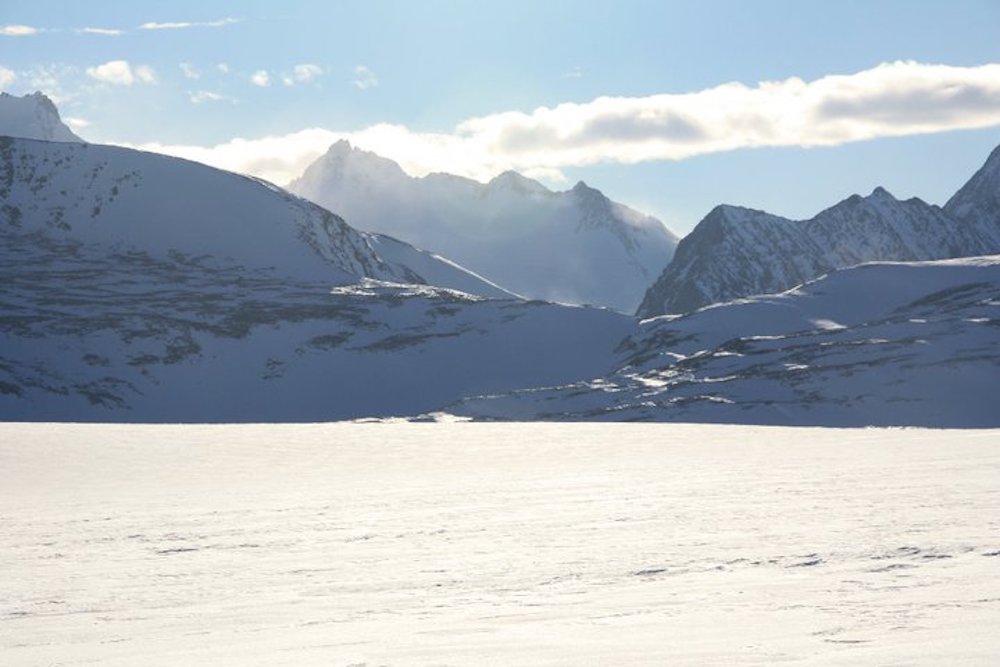 Word came that a window of good weather was open for the flight to Antarctica, and idleness quickly turned to frantic activity. Within hours we had our bodies and gear loaded onto the Russian Ilyushin cargo jet. Six hours of flight time later, the rugged, Soviet-era aircraft touched down on a stretch of blue ice within the interior of Antarctica.
When I stepped off the plane and set foot on my seventh continent, I was not immediately taken aback by the endless expanse of snow, or by the rugged peaks poking out from under the eons of stratified ice. Instead, it was the cold that monopolized my attention. A cold that effortlessly cut right through my layers of piled-on protection like I was walking around bare-chested. My extremities quickly went numb while my perception of the outside world narrowed to the scope of my corporeal suffering. It was no more than a 200-yard walk from the aircraft to a warming hut. But it was a struggle.
I thought: How the fuck am I gonna run 26.2 miles in this?
We were shepherded to camp in transport vans retrofitted with snowcat treads in place of wheels. For its part, Patriot Hills Base Camp comprised an impressive collection of tents tucked into a corner of the glacier that a nearby ridgeline protected from the worst of the unrelenting wind. The setting was spectacular, and as my tolerance for the cold advanced I was at last able to appreciate this alien world into which I'd landed. In one direction existed the expanse of the ice cap — an endless void of perfectly flat snow that had accumulated over millennia and extended to the horizon's limit. In another direction, the spine of a rugged chain of mountains — the highest in Antarctica — emerged from the ice like a whale's back breaching the surface of a dead calm sea. As I've mentioned, our camp was also the staging area for various other expeditions, and the place buzzed with activity.
We settled in and attempted to acclimatize. The race was going to happen as soon as favorable weather was in the forecast. This was the Antarctic summer and the sun never set, so we could be called to run at any time of day. And when that call came the next morning, a single day after our arrival, I was ready.
I downed a hearty meal of oats, bread, eggs, and loads of peanut butter. Knowing I was likely to burn more than 10,000 calories that day, I shoveled in as much energy as possible. After breakfast we assembled around a starting line denoted by a banner ridiculously spanning two poles set in a random spot amid thousands of square miles of empty space. The runners exchanged a few handshakes and shoulder pats for good luck. Then, pow! The starting gun cracked and we were off. I quickly settled into a comfortable, steady rhythm. Others sprinted ahead, but I harnessed my ego and resisted the urge to accelerate. The snowpack was initially solid and the running was easy. Of all things, I began to sweat.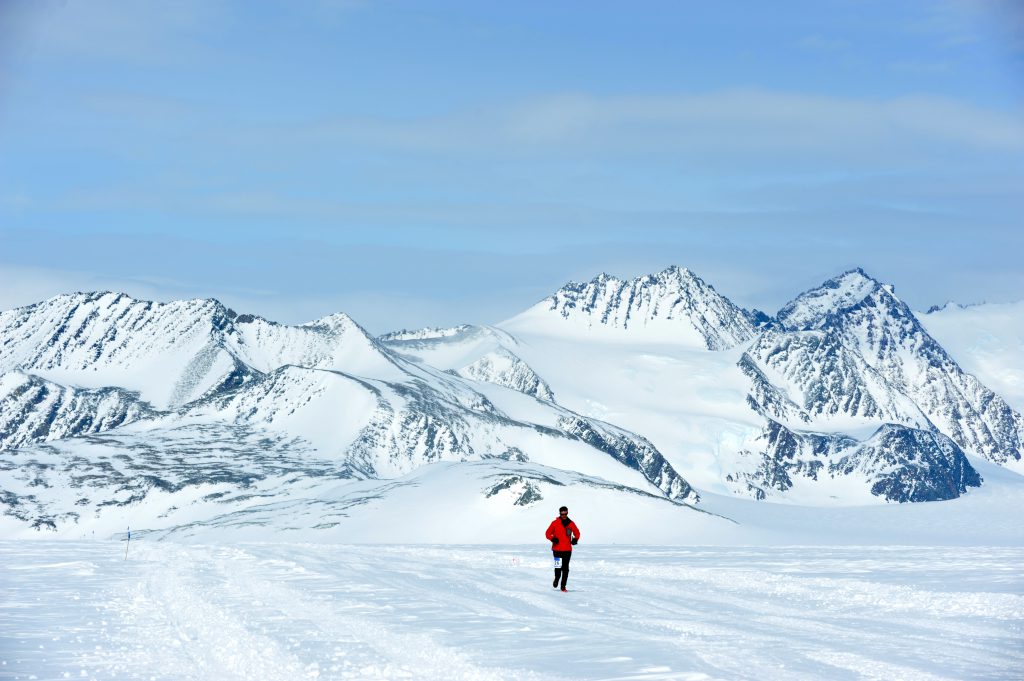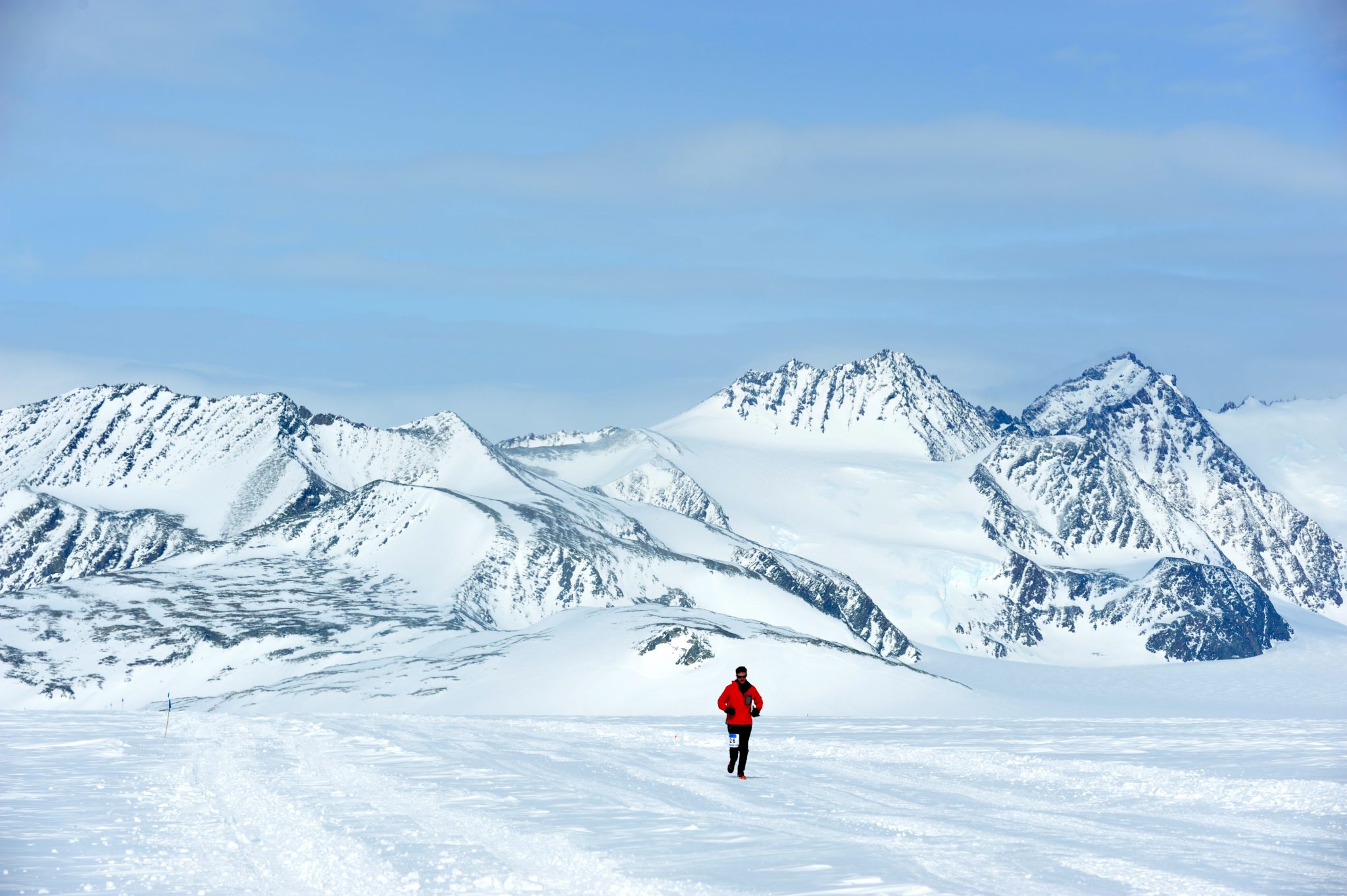 There's a large hole in the ozone layer over Antarctica, greatly amplifying the intensity of solar radiation, which is then reflected back up and into your face by the uniform whiteness of the snow layer. This reflected radiation was so intense that by the end of the race the roof of my mouth was painfully sunburnt. The combination of constant physical work and the intense solar radiation quickly elevated my core temperature, but the sensation was fickle. Pausing for only several seconds to tie a loose shoelace would quickly leave you chilled, a consequence made all the more uncomfortable by your sweat-dampened clothing. Luckily, I felt strong and never broke stride. I kept my body heat raging as the miles ticked by. Without excessive struggle, I had 6 miles under my belt. And then a half-marathon. I was cruising.
Every few miles, the race organizers had set up aid stations with warming tents, hot liquids, and all varieties of high-calorie snacks. The tents were brightly colored and easily visible across the glacier from miles away. My goal was to simply make it from one aid station to the next without walking. Trying my best to match the astronomical energy demands of the race, I only paused long enough at each station to stuff my face with chocolate bars and cookies.
Well, I just kept plugging along like that, and then something unexpected began to happen. Bit by bit, I was overtaking some of the runners who'd sprinted out of the starting gate earlier on. The condition of the snow was much looser on the far reaches of the glacier, and the running became more demanding on the legs. Now, my strength training was finally paying off. On a hard and flat surface, I was a much slower runner than most of my competition — no doubt about it, those men and women would smoke me on a normal day. But on sections of the glacier where we sank up to our knees in the loosely packed snow, my overall strength allowed me to keep plowing ahead while most others had to stop and walk. Now, don't get me wrong, I wasn't leading the field. Not by a long shot. But I trucked along at my modest and consistent pace. And I never stopped.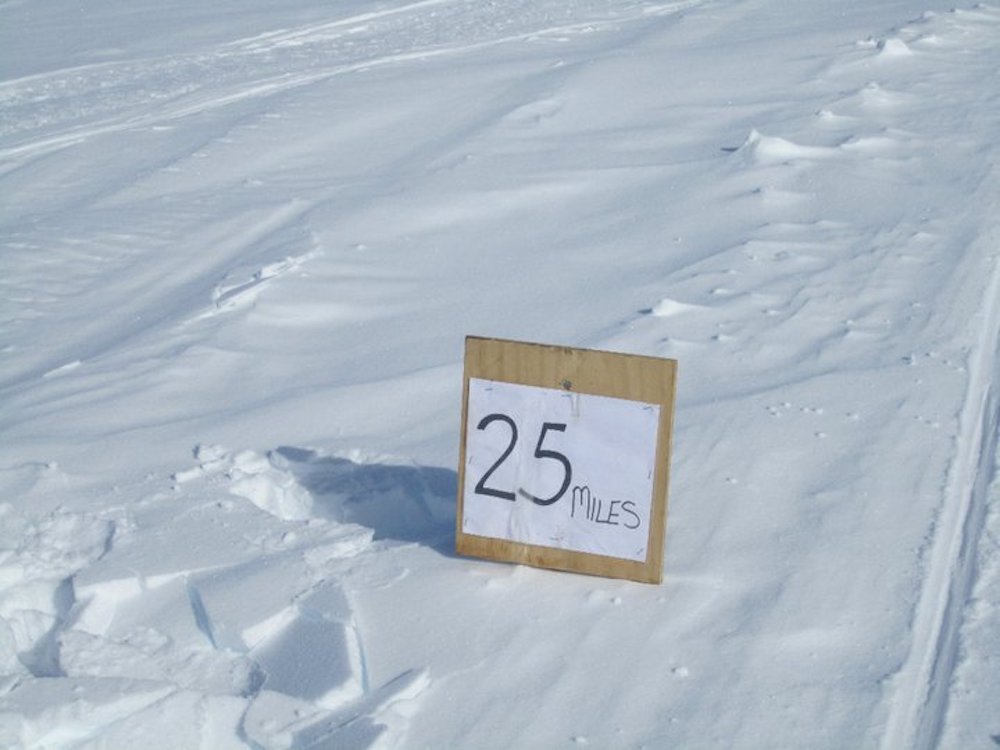 I was so focused on my breathing and the state of my body that I'd forgotten about the cold and the wind. Soon the running began to feel effortless. Like I was going downhill all the time, letting gravity do most of the work. My mind drew inward as I stared into the white void of the ice cap, focusing on a featureless distance. My mental absorption into the void was only interrupted when I stopped, from time to time, to feed at an aid station. In between those brief pauses, the distances never seemed to close — but I felt like I was flying. Had I been running for five minutes or five hours? The dividing line between the world within and the one without was gone, and I existed wholly in the moment I was living.
I'd felt this way before in the mountains, when an overwhelming sensory experience detached my mind from physical reality. In those rare moments, the body's suffering registers on an intellectual level, but you remain unaffected: the hidden you that exists as a synaptical spark divorced from flesh and blood and bone. In those moments, you feel how strong you really are, and the imagined limits of what your body can achieve, which might have stopped you on a normal day, are now only at the threshold of what you can endure.
Whenever my muscles began to ache and I felt like walking, my mind flashed back to visions of the heroes I'd met in Iraq and Afghanistan — men and women who never gave up, even in the face of seemingly insurmountable obstacles. My heroes wouldn't walk. And neither would I.
I pushed on and the end of the race happened in an instant, almost catching me by surprise.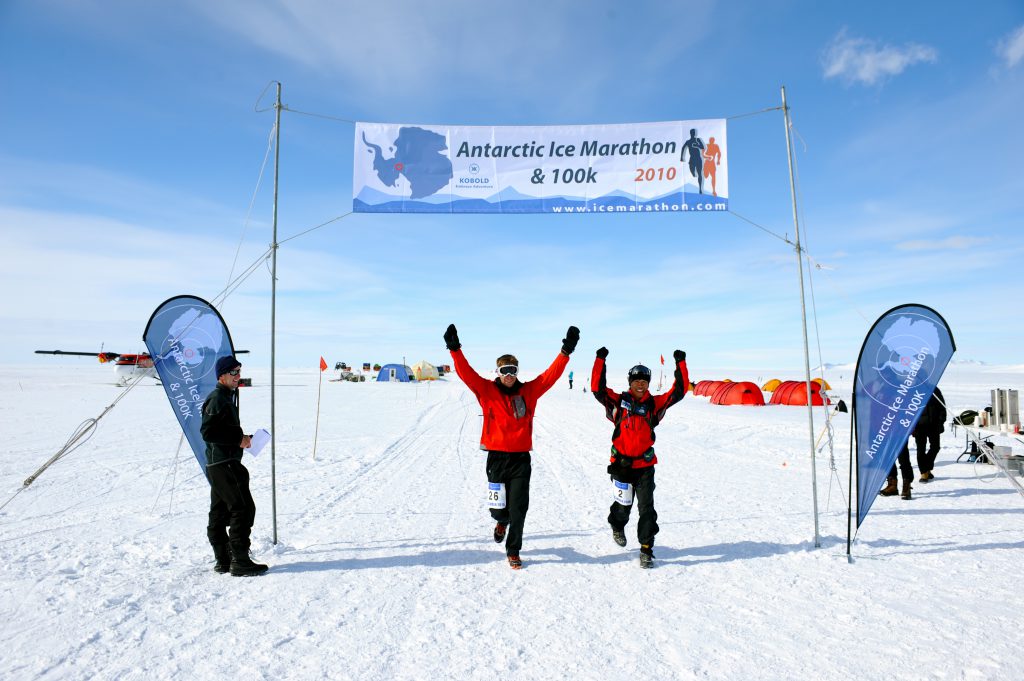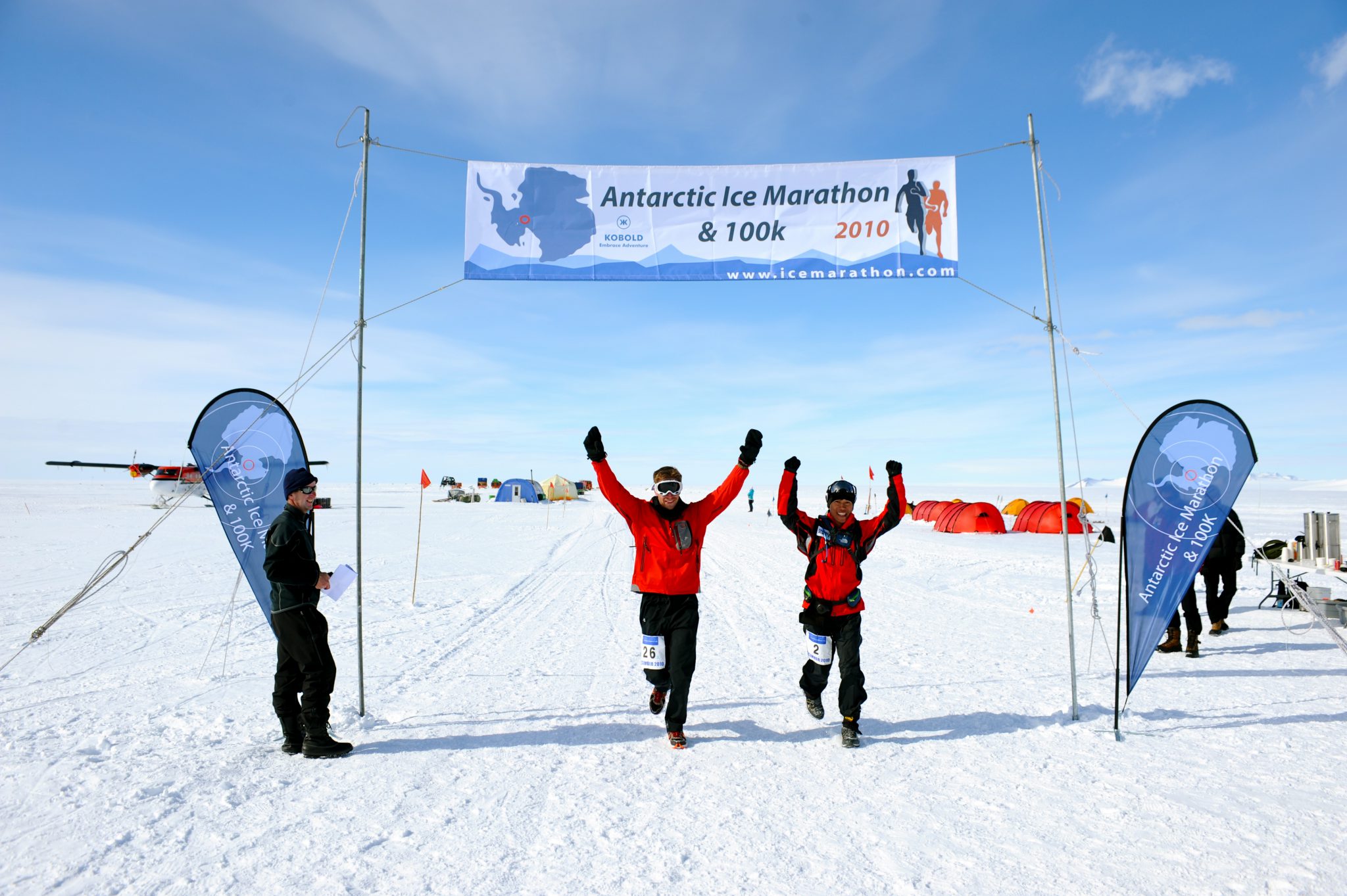 I finished shoulder to shoulder with a Taiwanese runner named Tommy Chen. Tommy, whose best road marathon time is a scorching 2 hours and 25 minutes, had finished fourth in a 100-mile ultramarathon through the Himalayas, and he'd outright won marathons in Japan and Canada. Moreover, he was the third-place finisher in the 2008 Polar 600 km stage race — one of the world's most grueling winter running challenges. I'd clearly pushed my body well beyond what I'd previously considered possible, but let's be honest, I had no business finishing next to a runner like Tommy.
I was exhausted, exhilarated, and overcome with relief. Nevertheless, I absorbed the experience fully, making note of as many details as possible in order to faithfully remember the moment later on.
In the end, I finished 12th out of the field of 33 runners in a time of 5 hours and 40 minutes. I was the second American runner to finish out of the 11 Americans in the race. More significantly, I'd raised nearly $7,000 for the Special Operations Warrior Foundation. A news segment about my participation in the race was featured on CNN, providing the foundation with valuable publicity.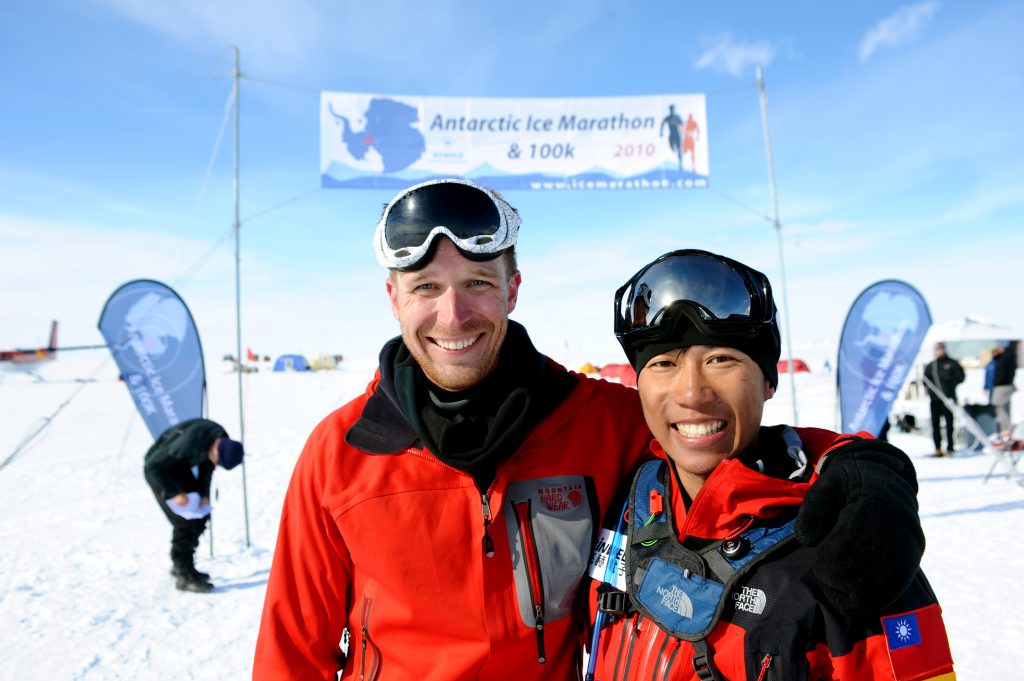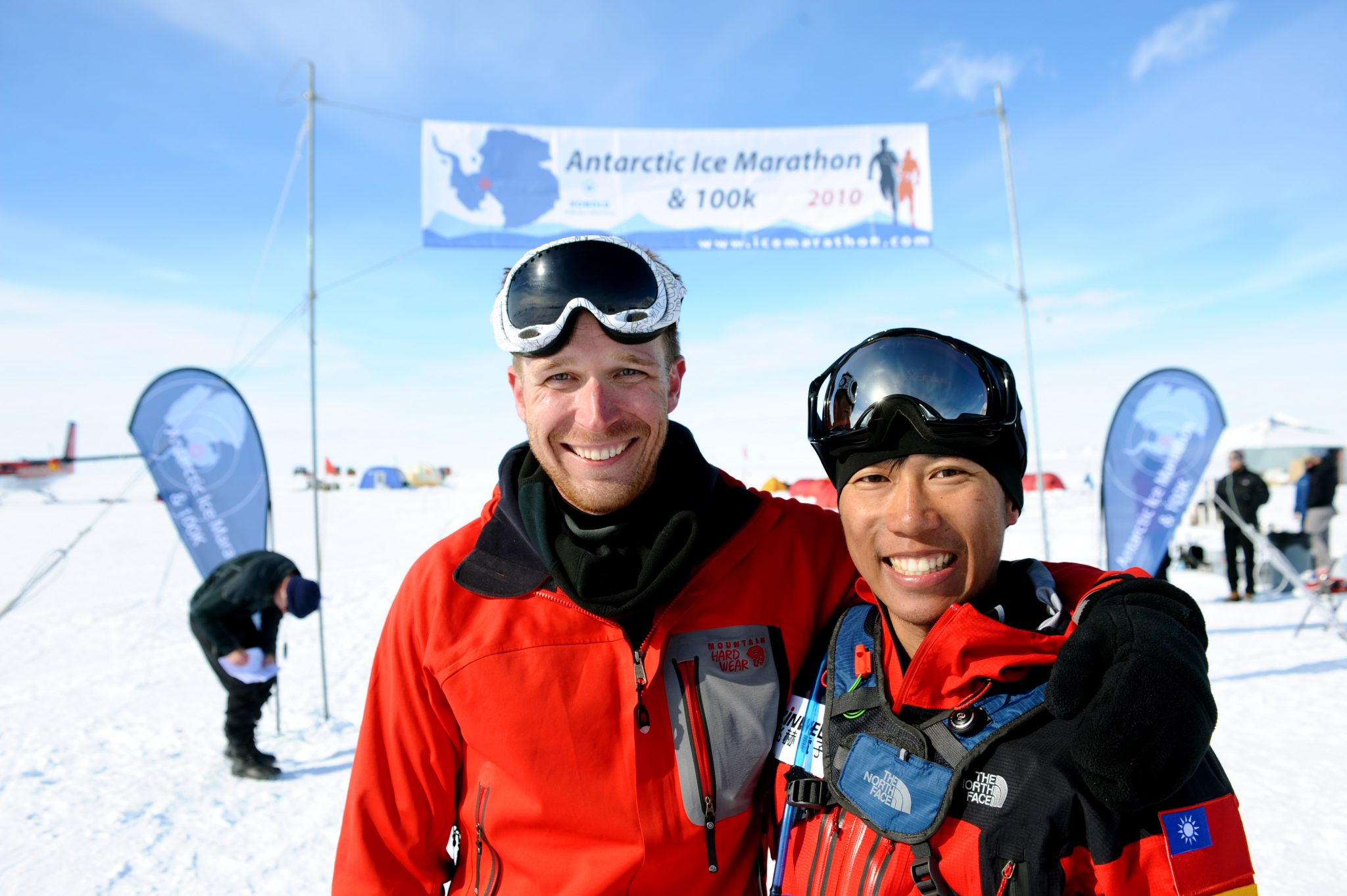 The American author Jon Krakauer once wrote: "It's not always necessary to be strong, but to feel strong."
He's right. Often, the greatest moments in life are when you achieve something you didn't think was possible. When you truly ignore the risk of failure and test yourself when success is not guaranteed, or even likely. That's when you discover about yourself an inner strength, long dormant and ignored. And there's a particular nobility that exists in suffering when it's done on someone else's behalf.
Admittedly, it can also be a bit deflating when any goal is achieved. Not because the goal was meaningless, but because success often reveals that your worries were unfounded all along. You never truly reached your physical and mental limits. And you understand, at last, how much untapped potential still exists within you, locked away by your fears. You can only hope that there's enough time left in this life to find out where that horizon truly lies.
In the end, it wasn't the power of my legs or lungs that carried me across the Antarctic Ice Marathon. The true wellspring of my strength was the legacy of the heroes I was there to honor.
I knew they wouldn't stop, so I never did.
And I felt strong.