We settled into a makeshift ground blind with a moss-covered jack pine trunk in front, loosely woven dead branches, and a tall spruce at our backs. A mere 12 yards separated us from a 50-gallon barrel of oats and a dead beaver hanging from a rope. Piles of bear scat were within reach of the blind.
Caleb sat in a camp chair to my right, bow across his lap. John sat to my left, checking trail cam pictures on his phone, rifle leaning against the tree.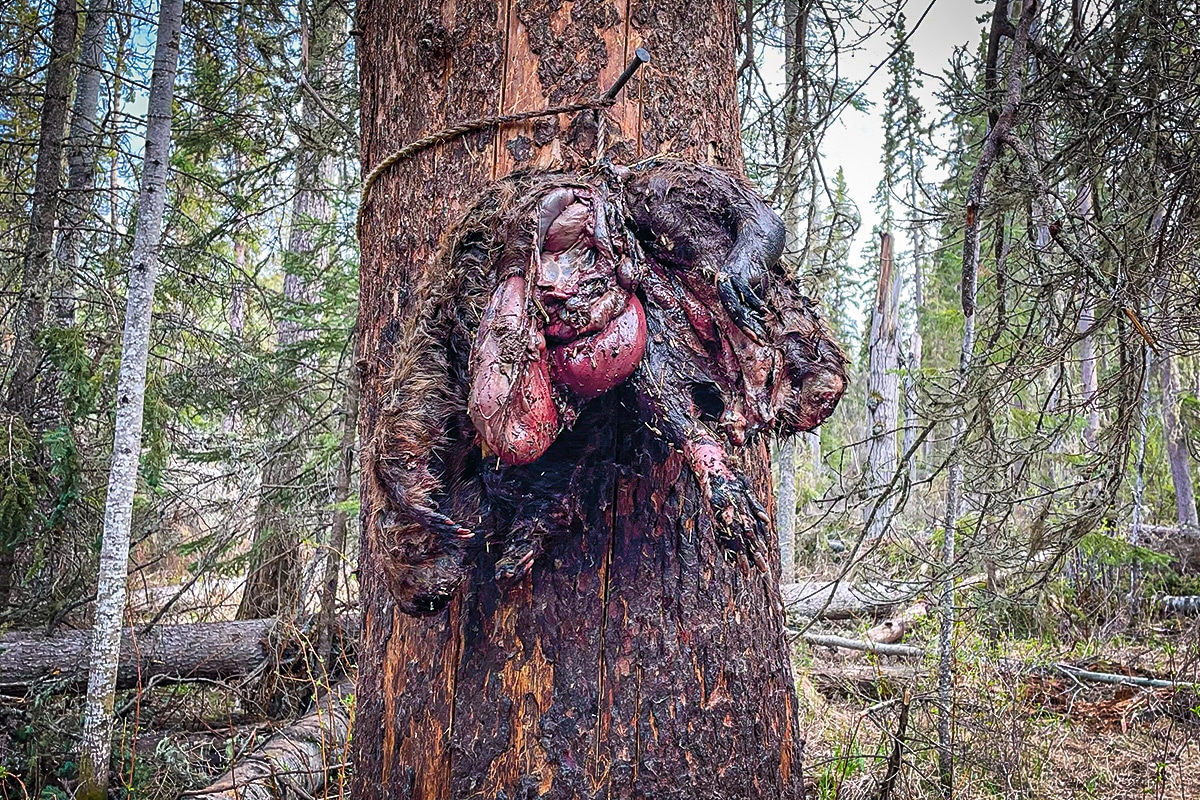 "They can come in from any direction, even behind us," John whispered. "You won't hear them, so keep your eyes peeled."
As if on cue, a young boar appeared on the far side of the site. A handsome three-year-old with a heart-shaped patch of white on his chest, the bear picked his way silently through the brush to sniff the barrel and dead rodent.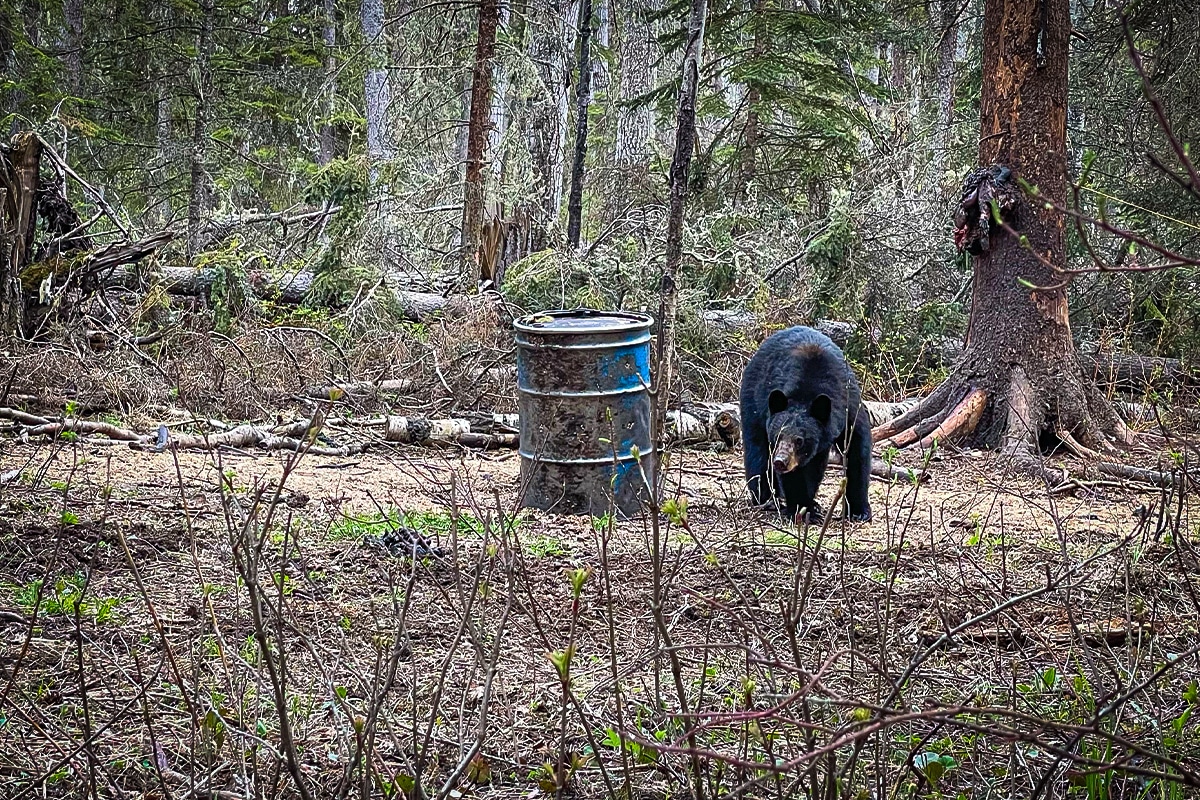 John said he'd be a fantastic bear next year. We watched him eat for half an hour before disappearing back into the woods.
Jonny Rivet and his wife, Jenn, are 30-year veterans of guiding for black bears in northern Alberta's boreal forest. This work is the only life they know. The only life their three adult kids know.
Our group of seven hunters traveling north from the US was the first to be in the Rivet's spring bear camp since COVID-19 shut down the Canadian border to all travel.
For the first time in two years, the gut-wrenching prospect of losing their livelihood had somewhat subsided.
RELATED – Washington 2022 Spring Bear Hunting Season May Be Resurrected
---
When the Bottom Dropped Out for Hunting Outfitters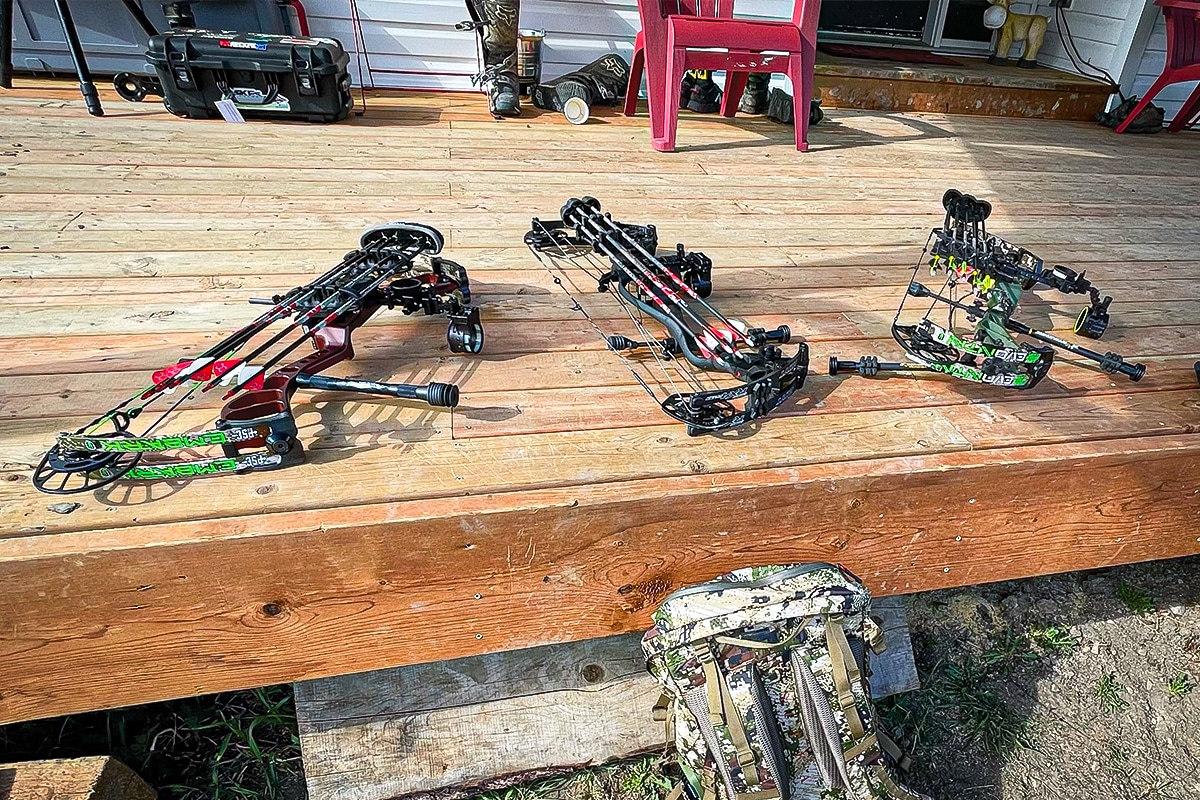 Canada closed its US border on March 21, 2020, to all non-essential travel. The only exemptions were for Canadian citizens or permanent residents who could prove they didn't have COVID. Restrictions changed minimally over the next year, but the border was ostensibly shut tight.
The effect on international tourism in Canada was devastating. In 2020, revenue dropped 83% from $23.1 billion to $4 billion. The number of international visitors fell from 1.6 million in January to 154,000 by December.
In January 2021, visitor numbers fell to 121,000. By December, though, that number rose to 761,000.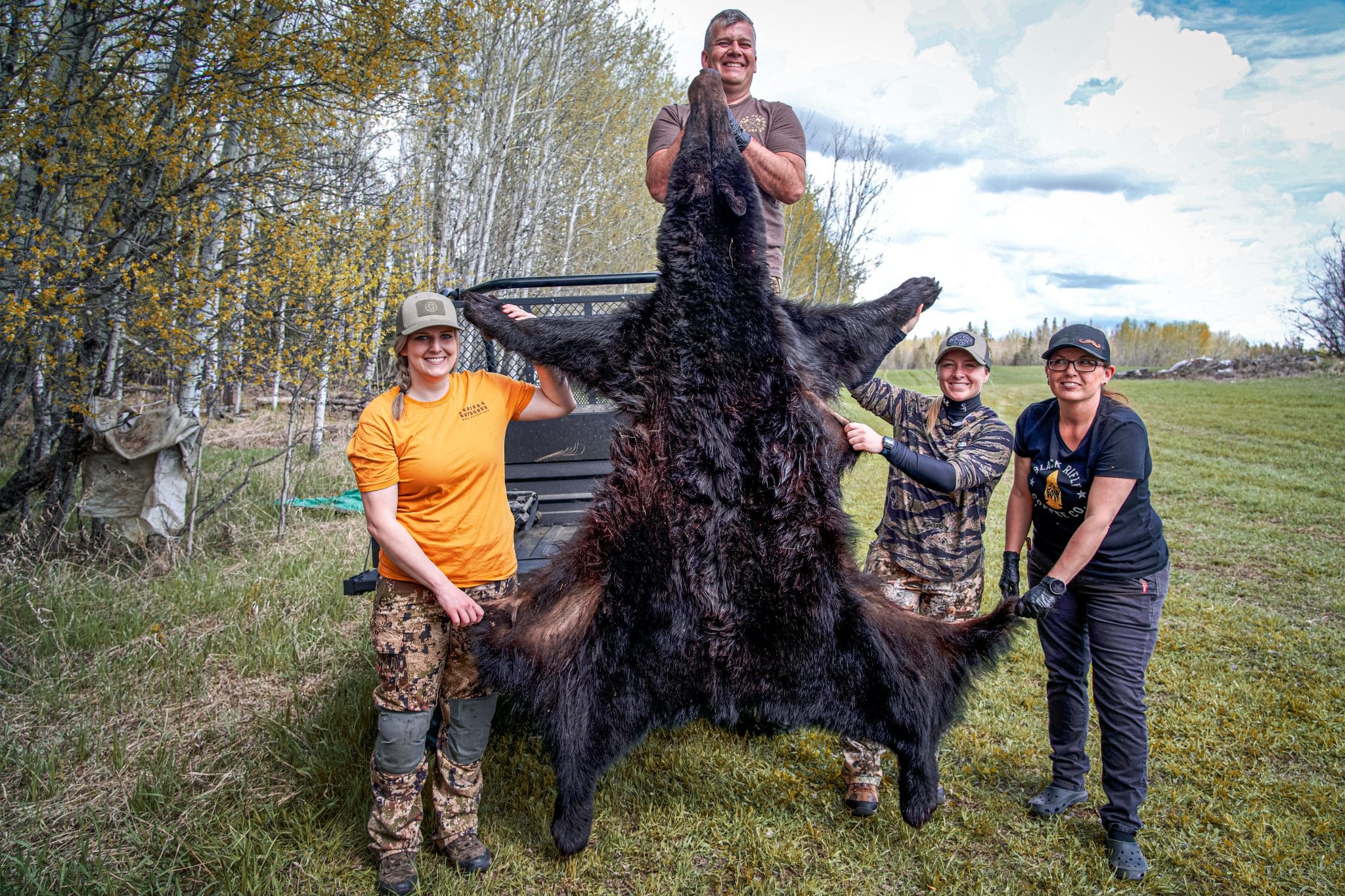 There is no specific data for hunting and fishing revenue generated by international travelers; however, a 2017 study by the Canada Federation of Outfitter Associations reported that the hunting and fishing outfitters industry accounted for $2.7 billion of the country's gross domestic product (GDP).
Pre-pandemic, 3,748 outfitters hosted 198,570 hunting and fishing clients across Canada. In Alberta, 505 outfitters guided 18,435 clients.
Outfitting accounted for only 11% of all pre-pandemic international tourism, so an 83% hit was crushing.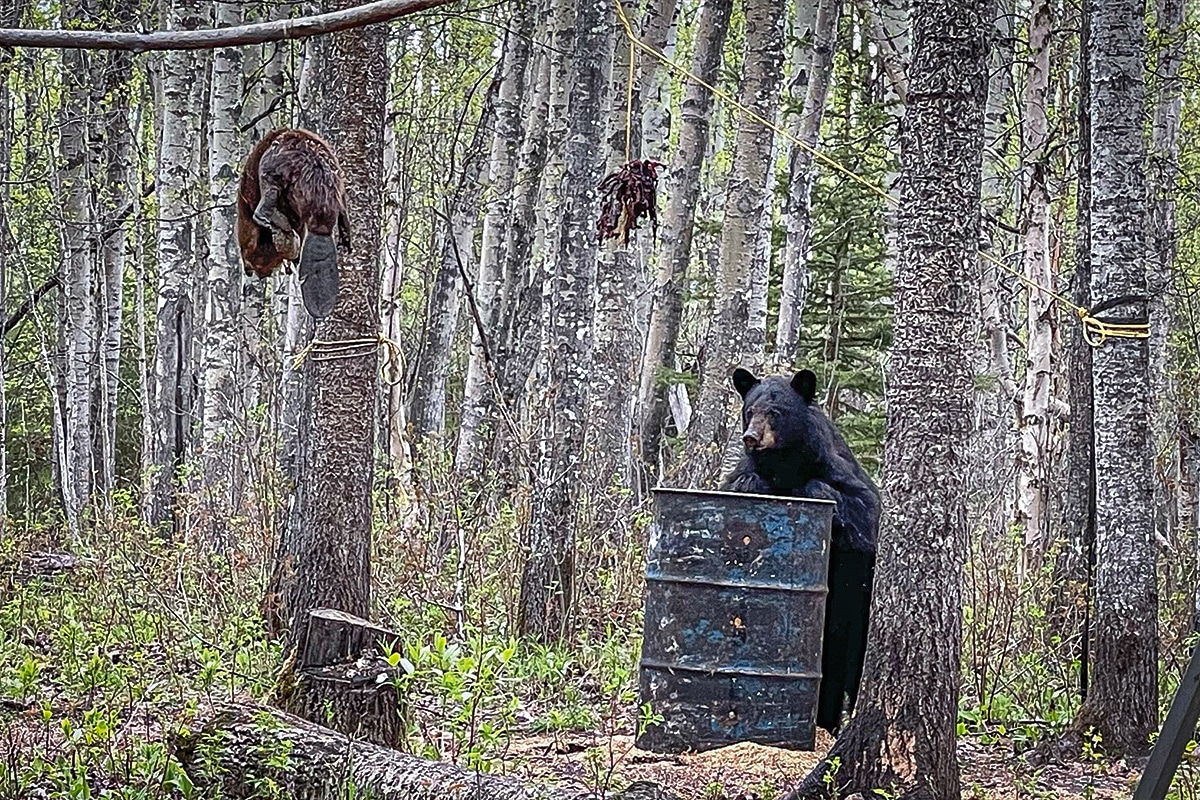 Jeana Schuurman, managing director of the Alberta Professional Outfitters Society (APOS), told Free Range American that pre-pandemic Alberta outfitter revenue accounted for $327 million of the country's GDP. The effect of the border closure was immediate.
"Once the border closed in March 2020, it was instantly devastating," she said. "We didn't know how long the border would be closed. Some were hopeful that it would be open before the fall 2020 season. I don't know that anyone had anticipated, myself included, that it would go on until August last year."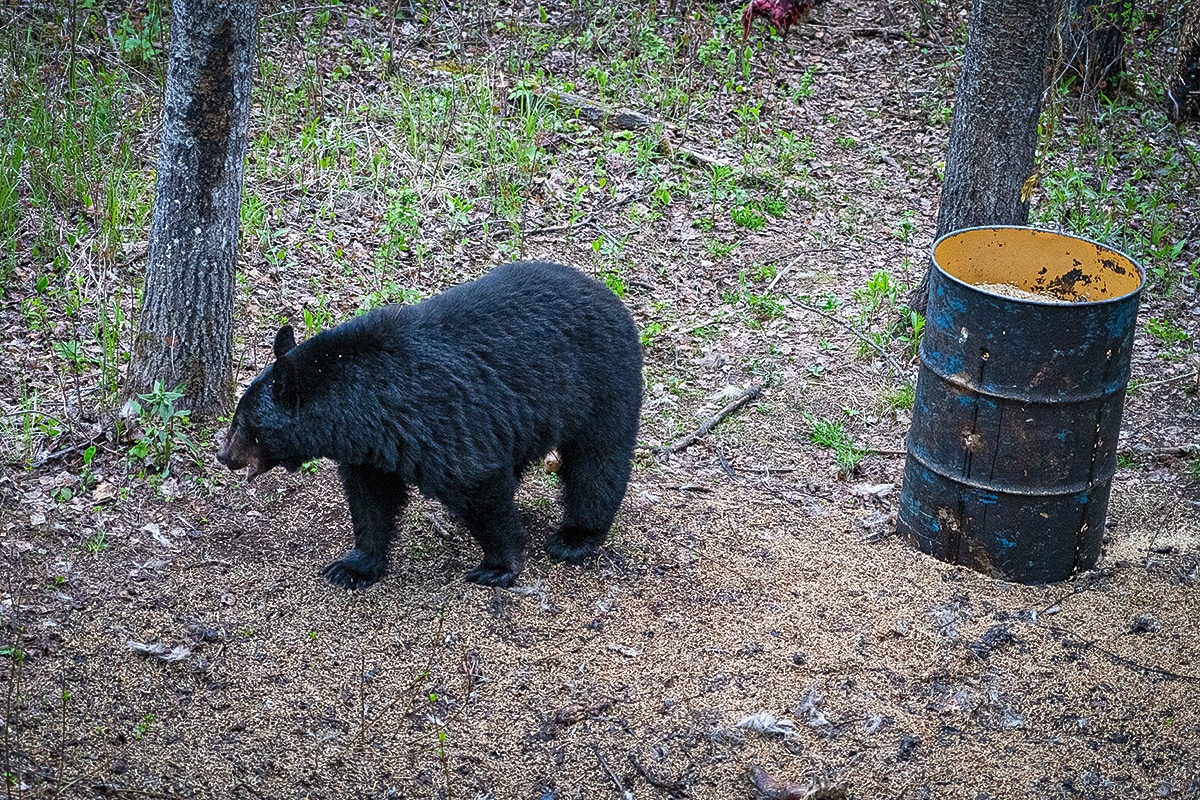 To generate revenue, Schuurman said some hunting outfitters decided to guide Canadian residents even though they risked losing pre-booked clients.
"It's difficult to make that pivot when you have booked clients in place, and you don't know what's happening for the fall," she said. "You don't want to rebook with other clients just in case the border opens. It created a lot of planning challenges as well."
Border restrictions were eventually loosened in August 2021, starting a slow uptick in international travel.
RELATED – Chuck Adams and Remi Warren on Fred Bear's 10 Commandments
---
From Pandemic to Promise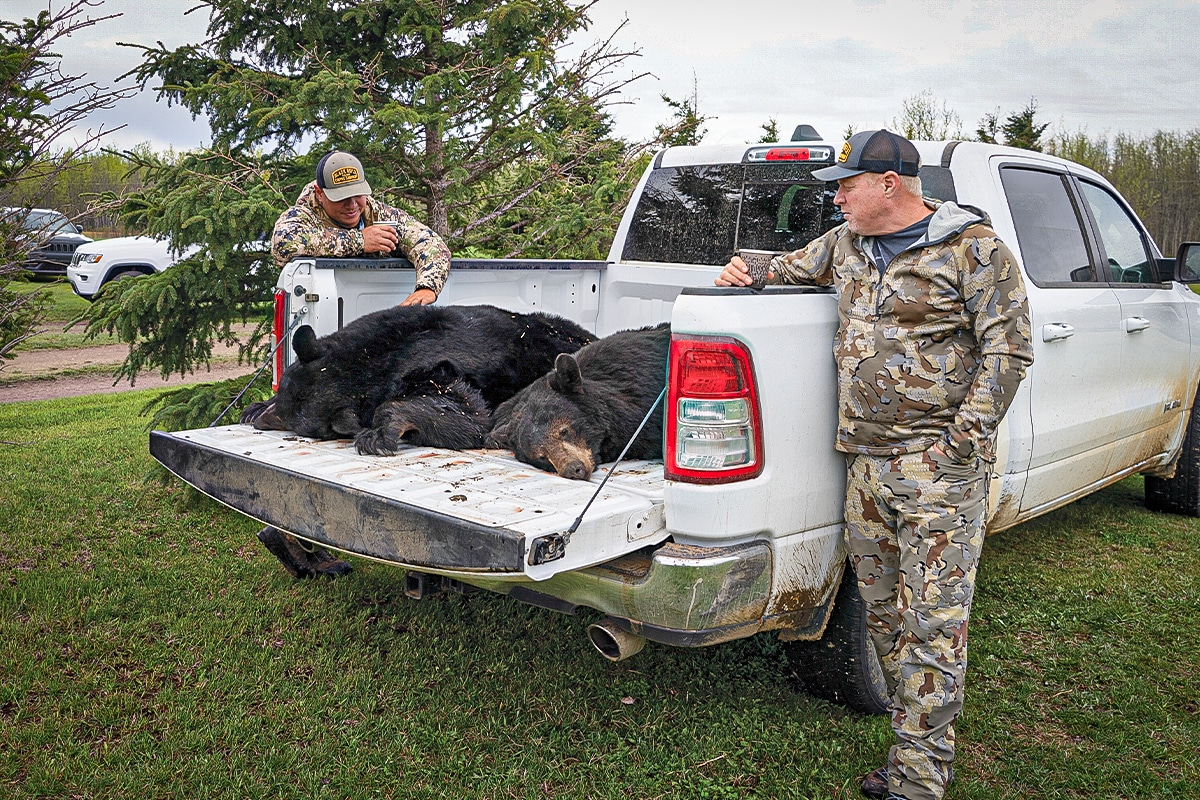 Mornings in bear camp are spent under a small Quonset hut processing animals killed the night before. We had three boars to skin, measure, and quarter this morning. One was a Pope & Young candidate — the second from our group — and another was a potential Booner.
John and Jenn demonstrated the proper skinning technique, cautioning against the wrong blade angle, which would perforate the hide. After Jenn showed how to cut through the socket at the bear's wrist, she handed the knife to Justin, who had killed the bear.
The couple talked, laughed, and told stories while several of us put our knives to work on the other two animals. At one point, John stepped back and surveyed the scene, smiling. They finally had clients and big bears back in camp.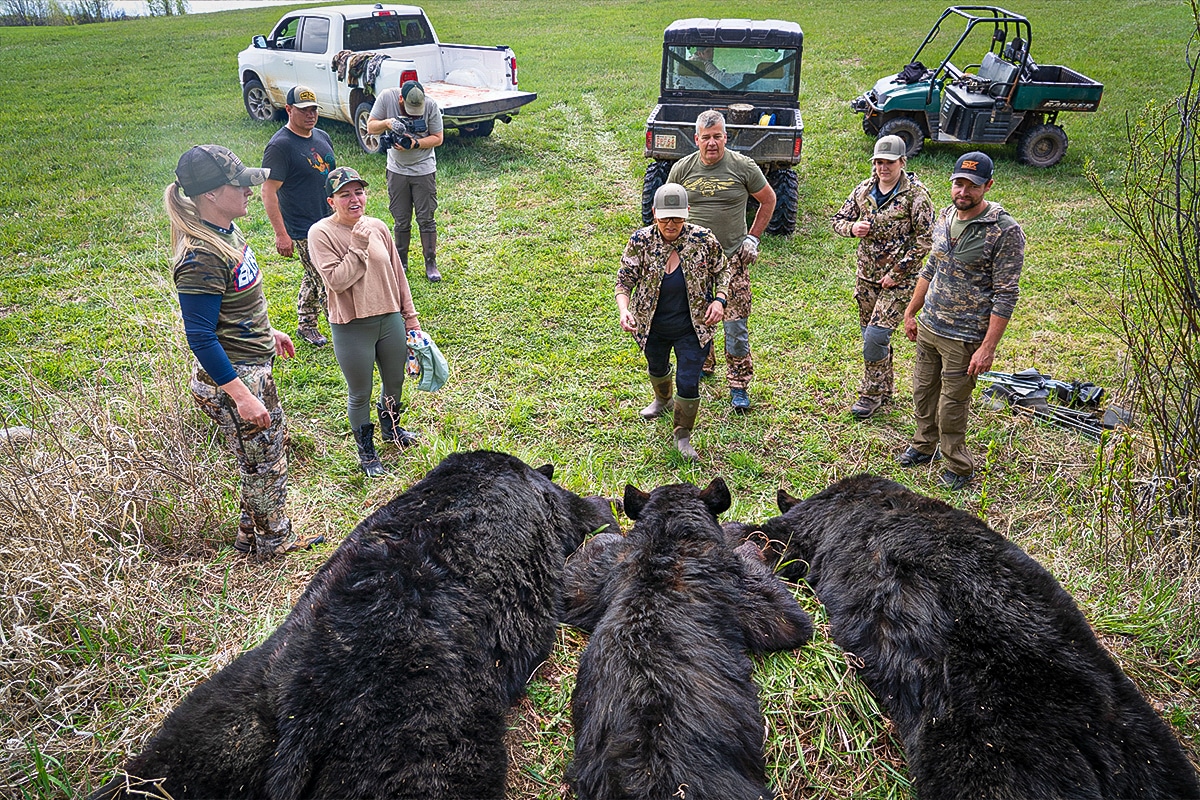 "We have groups of hunters that are bear fanatics that come up every year," John said. "They book two, three years ahead of time. It's like family coming back up to hang with us. We love it. It's fun. We love to serve people. That's why we're in this business. We love to take care of people, see their dreams come true, and make them happy."
The pandemic and the travel restrictions threatened to take it away.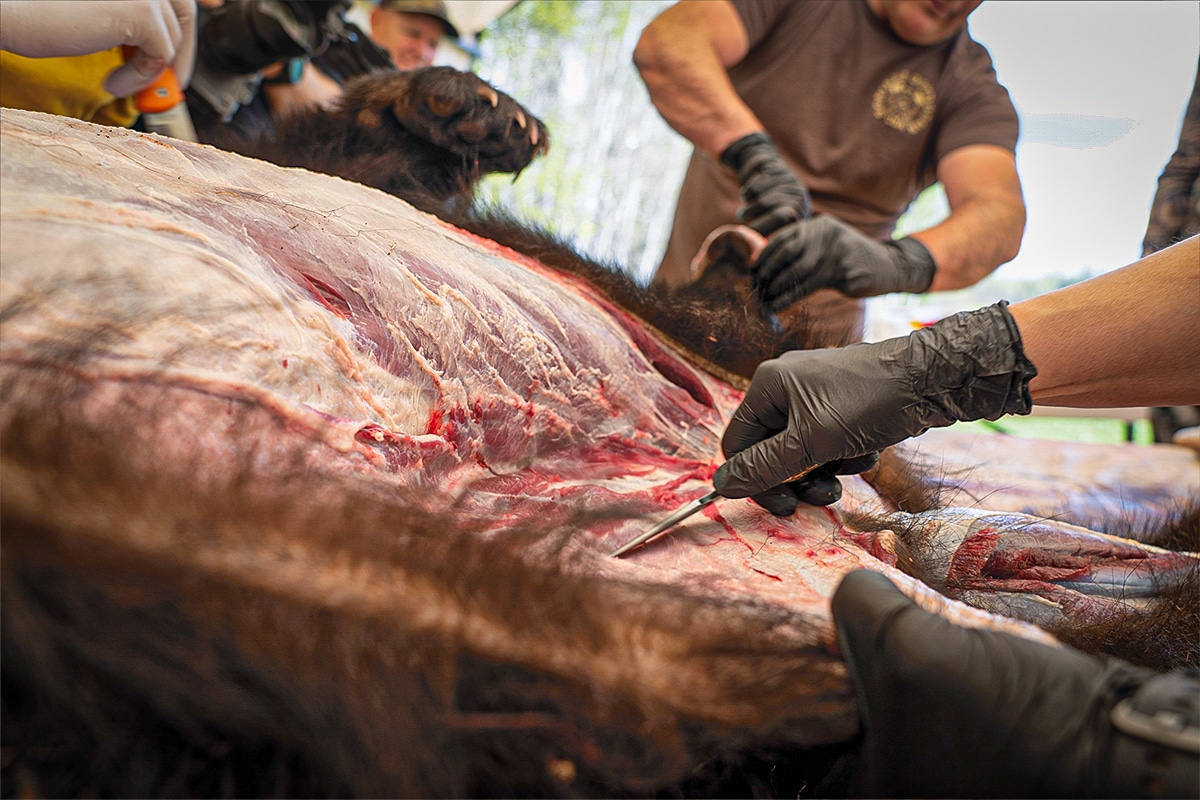 "We bought this place right before COVID hit," John paused, overcome by emotion. "Took the last of our money, put it in here thinking, 'Bear season is going to open up. We'll make money again.'"
What used to be a collection of tents, trailers, and small cabins, bear camp was now a beautiful family-style lodge with bunk rooms, a campfire ring, and a large canvas-sided tent/hang-out area on a sprawling parcel of land.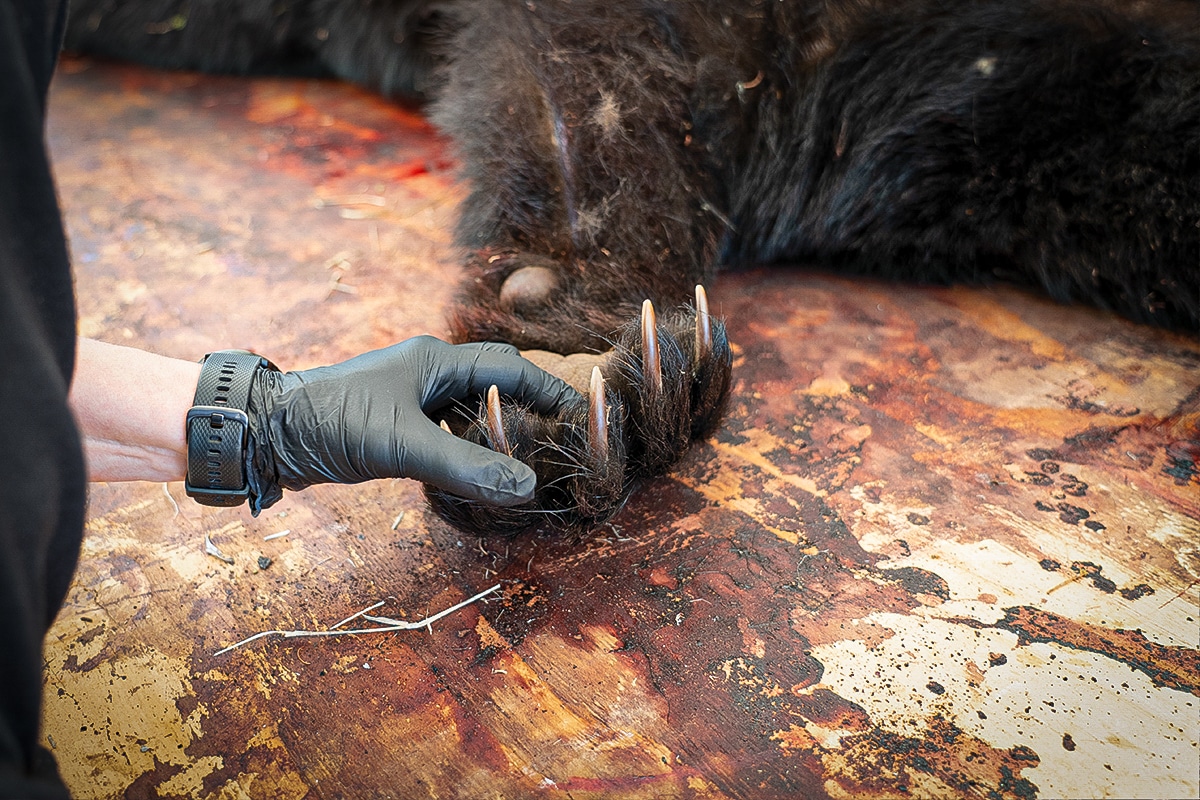 "Two years of not opening up and no money coming in," he continued. "It's a little tight — a little tough. People think, 'Oh, it's just the border's closed. You can't do business, no big deal.' Well, do you know what it's like to lose your job? This is you losing your job." 
To make ends meet, the couple revived a small fishing tackle manufacturing business they had operated in the past.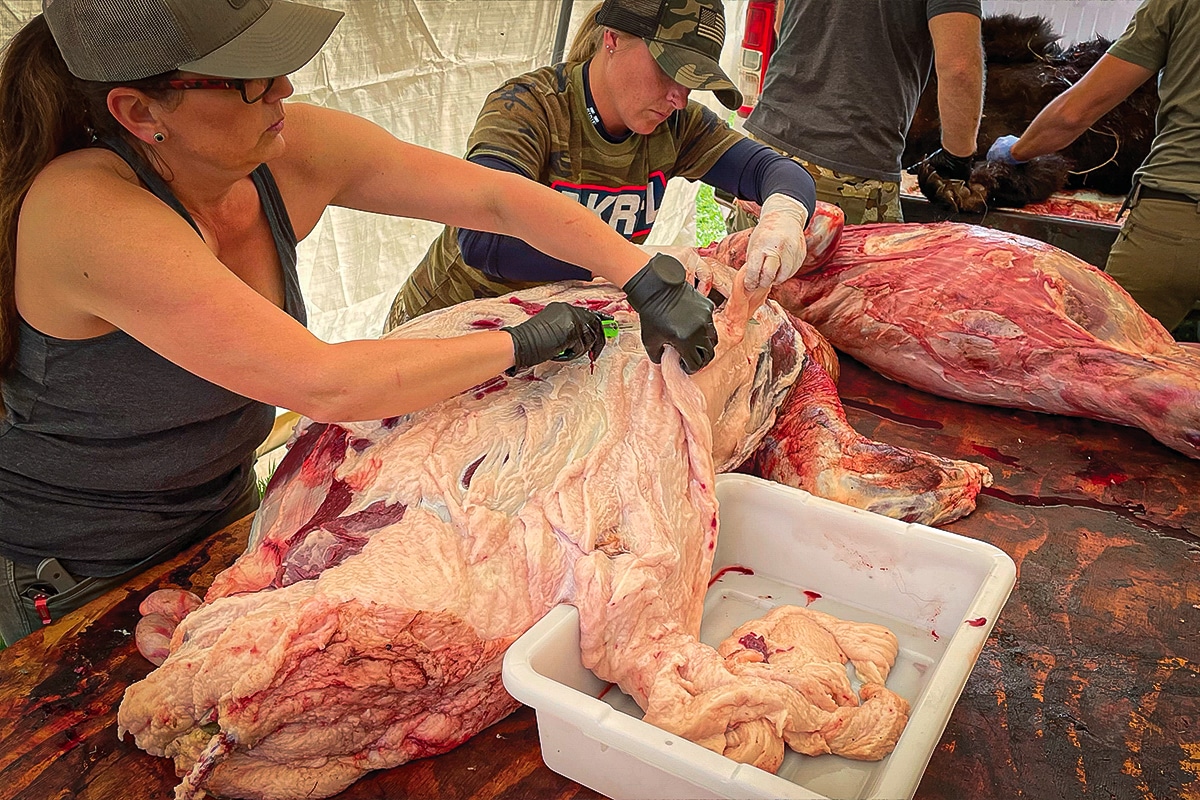 "We went back to manufacturing, visited all our old customers on the road, and sold fishing tackle to all these stores again," he said. "They welcomed us. They were like, 'Man, we need tackle. We can't get anything. We're so happy you're back.' It didn't pay a fortune, but it paid some bills."
According to Jenn, in those first months, they still had to prep and take care of everything they normally would for spring bear season and also shoulder the expense.
"We're all optimistic because that's how we live our life," she said. "So we start prepping, baiting, doing all the things we've done for 20 years. Then it's, 'Oh, we're closed for another two weeks. Oh, we're close for another month.' So when it got to May, we were kind of screwed. We've invested all of this money; maybe we'll get a couple of days in June."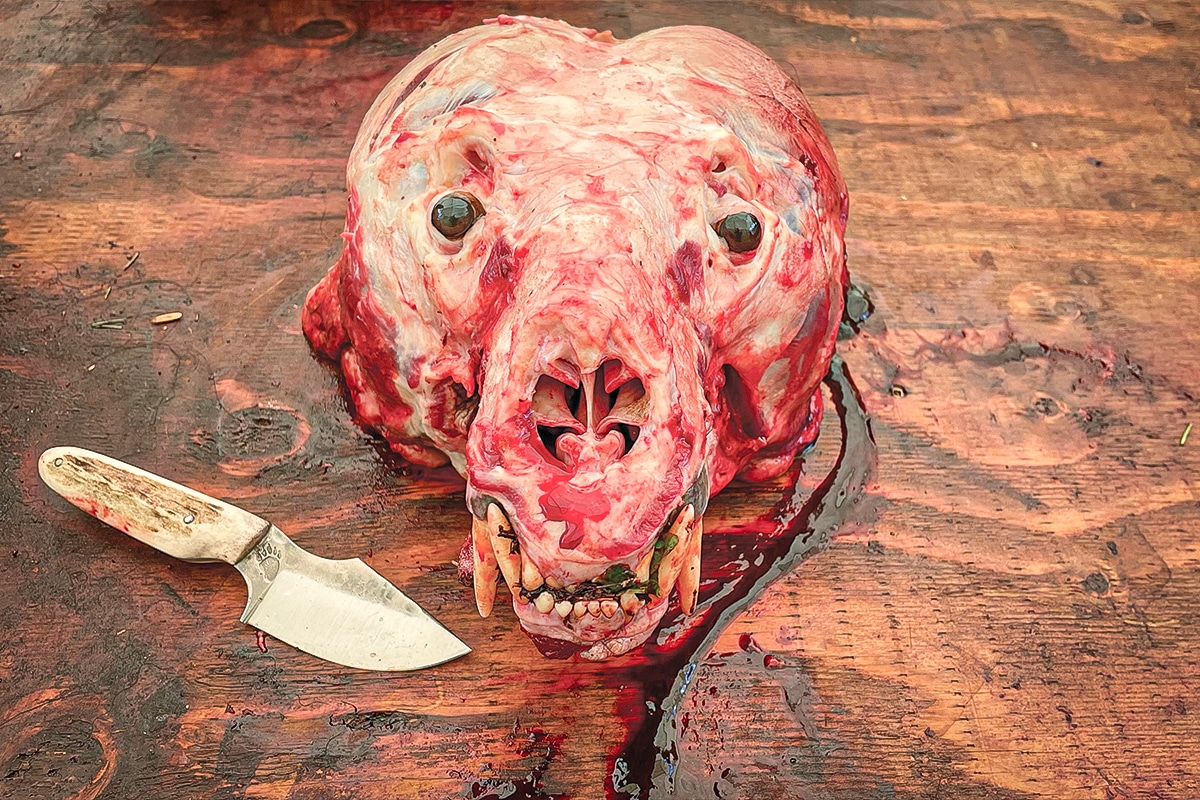 June did not provide. With the modest manufacturing money, they decided not to open their calendar and land to local hunters.
"We had the option to take out Canadians and Albertans," Jenn said. "They could have paid us money and helped us pay bills and stuff like that. It was a Catch-22. Do you put money in your bank account or stay loyal? We're just really committed to our clientele, our hunt family."
While Canada has eased its pandemic restrictions, international travelers must be fully vaccinated and use a public health app to upload vaccination documents and personal data.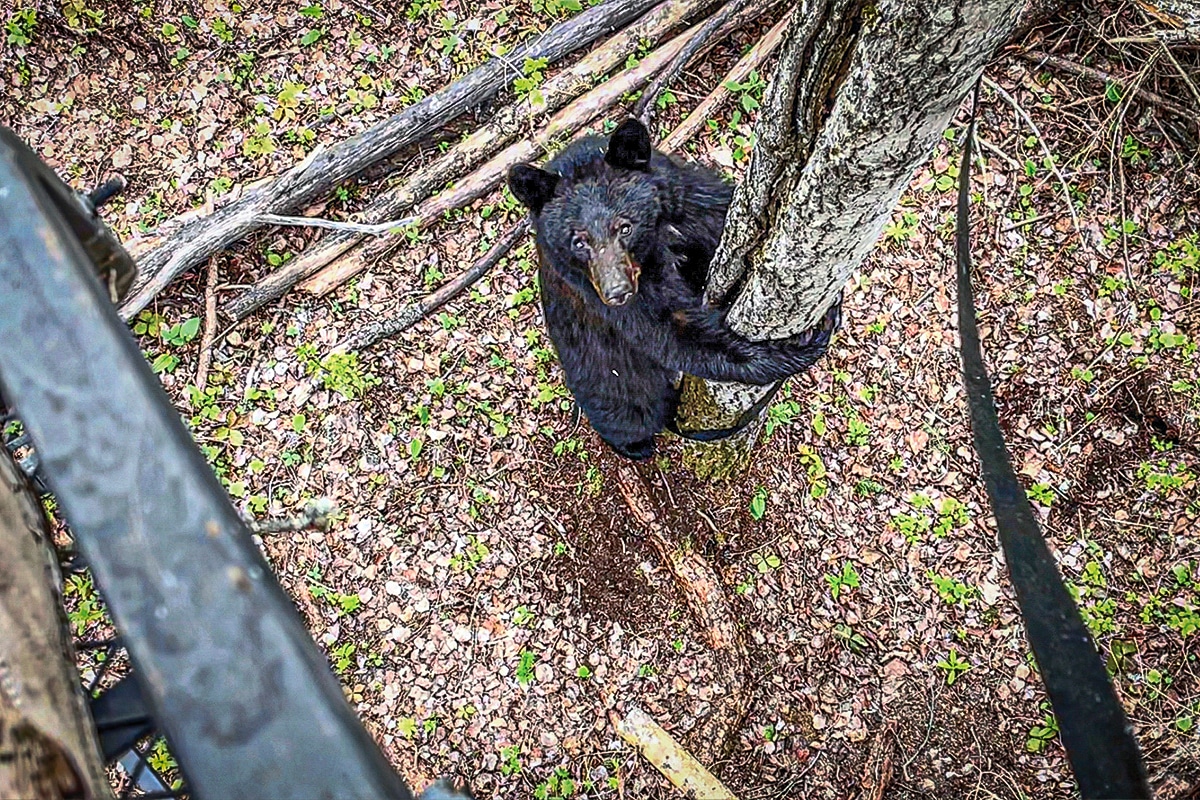 Crowded borders and airports and high gas prices might deter some from visiting Canada. Still, as of June 2022, international visitors from the US alone accounted for 2,151,473 northbound border crossings — a 543% increase over the same period in 2021.
According to the APOS' Schuurman, this is a very welcome turn of the tide for hunting outfitters.
"It's nice to see people coming back to the province, doing what they love here," she said. "We see more activity, by leaps and bounds, coming into the fall season compared to 2021. We're only a short way into it now, but I can already see more allocations used, and more license revenue is coming in. We're higher than we were last year, but I wouldn't say we're in the clear."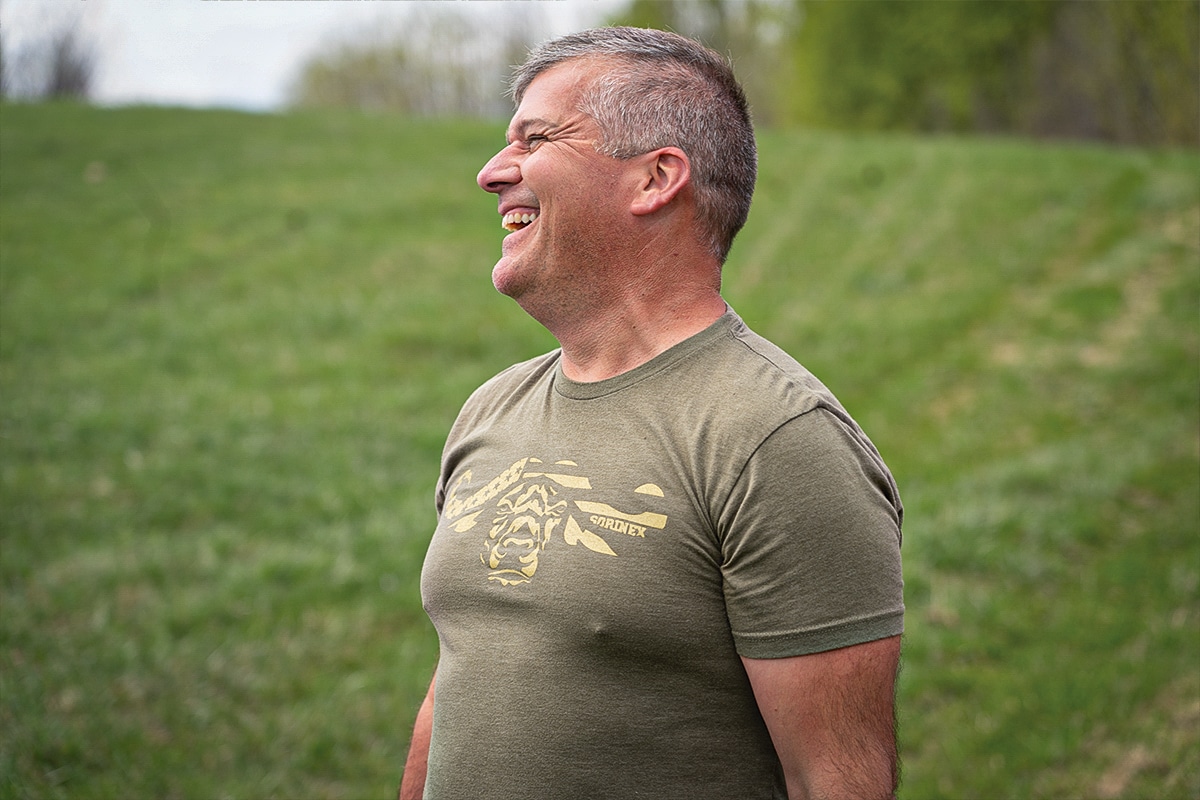 Before the pandemic, the Rivets would host 30 to 40 hunters during the spring bear season. Including our group, they had half that number booked for 2022. Far better than two years of no hunters.
For Jenn, the past two years will be a point of pride and a testament to their perseverance as their business continues to improve.
"We're hopeful it'll open up even more, and more doors will open. We'll make it all back, turn around, look at it, and say, 'Ha! You tried to stop us, but here we are.' We're still going. We're fighters. We're not quitters."
---
READ NEXT – The Bait Debate: Bear Baiting as Predator Management