Whether you're hiking a new trail, sleeping under the stars, or casting a line for hidden fish, any outdoor adventure is always better with your best friend. While human friends may scoff at the idea of walking several miles in the rain, the right dog is always up for the challenge, living in the moment. Many canines are willing to adventure, but not every four-legged, furry friend can keep up. Picking a breed that is compatible with your lifestyle is essential.
Here, we've matched a couple of our favorite heart-pumping activities with the adventure dogs best suited to accompany you.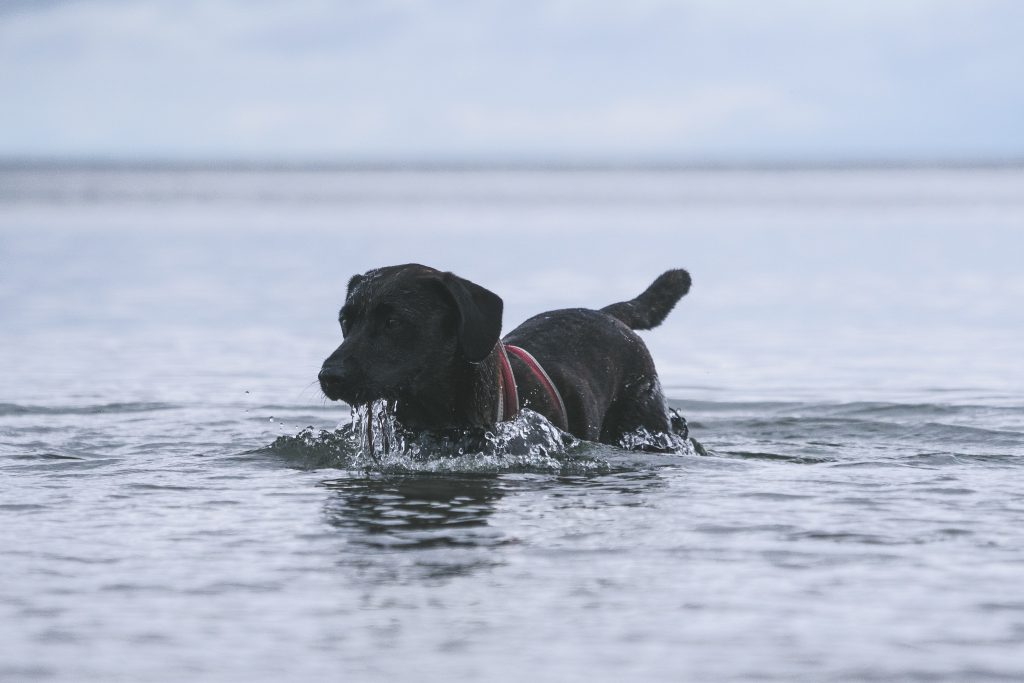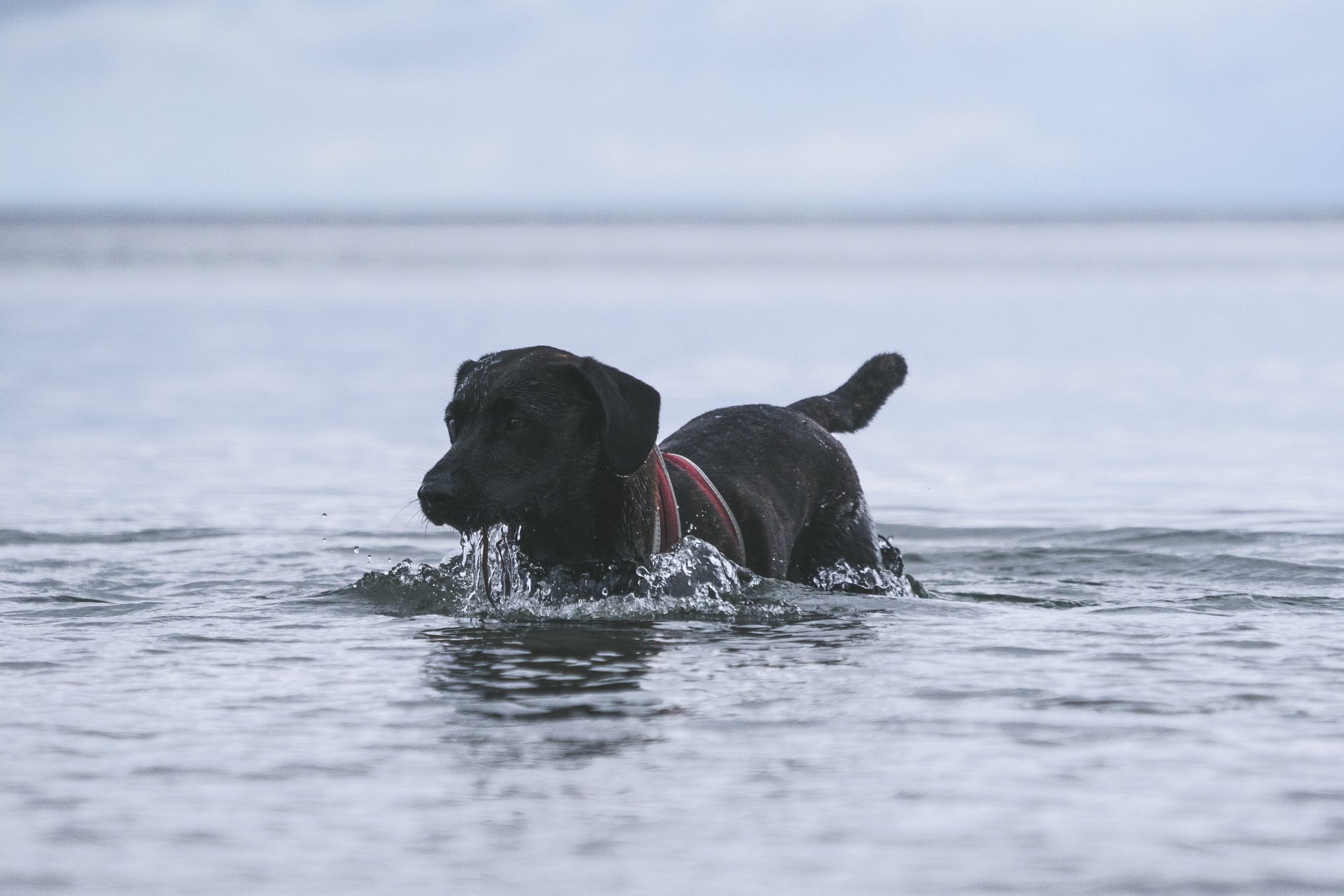 Water Dogs
Water activities can range from boating and swimming to fishing and hunting. Most sporting dogs will get in the water, but some are bred for it, like retrievers.   
There are six retriever breeds recognized by the American Kennel Club: the ubiquitous Labrador, the Chesapeake Bay retriever, goldens, flat coats, Nova Scotia duck tolling retrievers, and curly-coated retrievers. They're all well known for their athletic ability in retrieving fishing nets and game birds, and for their pleasant, obedient personalities. These attributes have made them the most popular breeds in America. 
Spaniels are another excellent set of water dogs. They include the American water, Irish water, and Boykin spaniels. These dogs range from medium to large in size and are relatively gentle in the home. They were bred to be active and require a good amount of exercise to keep them healthy and happy. They are ample swimmers, and any water activity will keep them entertained. 
The standard poodle is a popular show dog with its extravagant hairdos, but they were bred as retrieving dogs, similar to retrievers and spaniels. Known as the "duck dog" in France, standard poodles are smart, eager to learn, and excellent swimmers. They do require more frequent and professional grooming than the other water dogs mentioned, but for good reason. The "poodle clip," the popular hairdo seen on many poodles, is more than an aesthetic. It helps to keep the dogs' joints warm in cold water.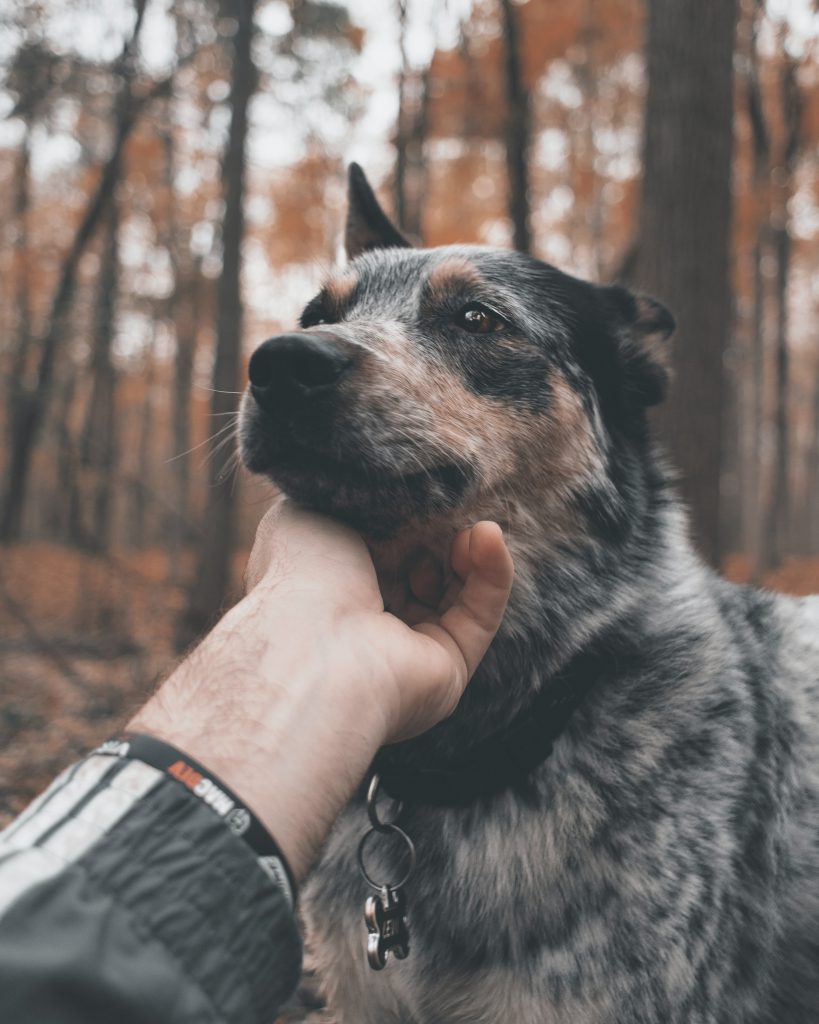 Hiking Dogs
If exploring open water isn't your thing, there are many breeds that make perfect companions for activities like hiking, camping, geocaching, horseback riding, and bike riding. These are dogs with a big gas tank, so they can keep up while remaining attentive listeners and learners.
German shorthair pointers excel in all things agility. They are fast, boast a high level of endurance, and are an all-around athletic dog. German shorthairs have kind dispositions and are eager to learn and please. They are highly intelligent and loyal. While this dog is easy to groom, they do shed, so a weekly brushing is necessary. 
Known as excellent herders, Australian cattle dogs are incredibly loyal and devoted to their owner and their job. They possess endless amounts of energy and make particularly good running and riding companions. However, if they're left unattended for too long, they can become bored — and ultimately get themselves into trouble. Medium in size, they are durable dogs that are able to withstand a variety of temperatures, thanks to their double coat. 
A Swiss breed, the Bernese mountain dog has a long, silky, tricolored coat and a gentle personality. This breed is great with children, and while they love the indoors, they are just as happy outside exercising. They require at least 30 minutes of daily activity and are easy to train, but they can be wary of strangers.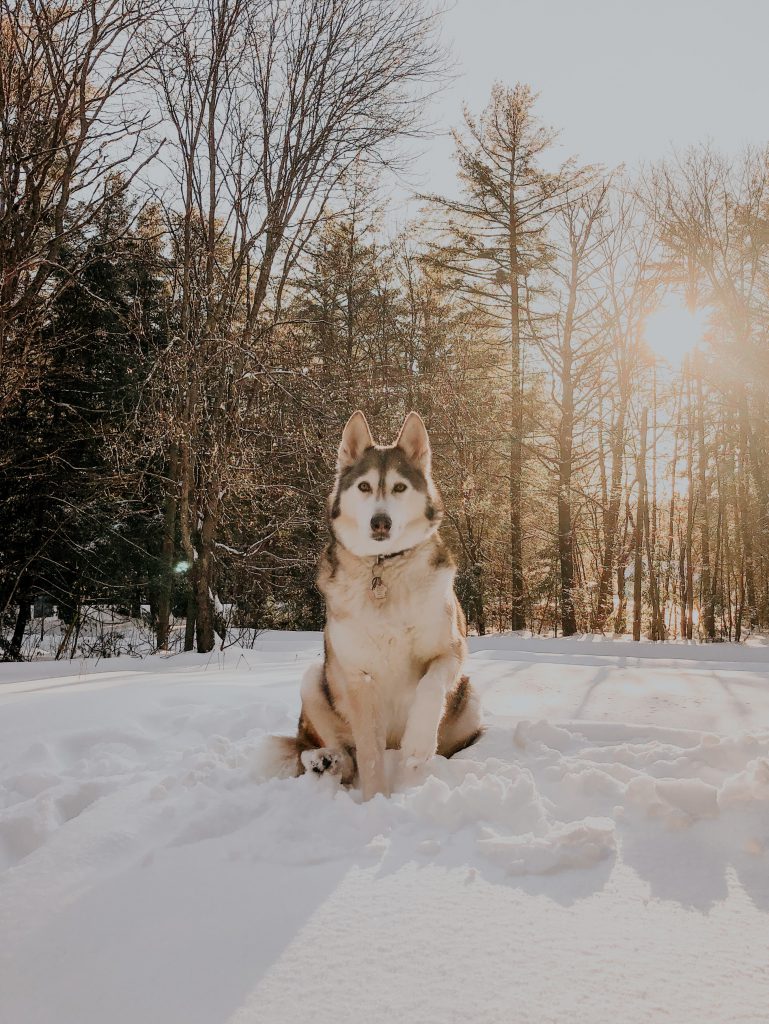 Cold-Weather Dogs
You may prefer to regularly embark on journeys to somewhere very cold. Winter activities like ice fishing, winter hiking, tobogganing, or sledding are very popular in the northern climes, and yes, there are dogs for that. These breeds have coats that work to protect them from the cold. Rather than avoid bad weather, these dogs embrace it. 
Siberian huskies are a popular breed and loved for their friendly demeanor. Bred for pulling sleds across frozen ground, huskies are highly energetic and require more exercise than most. They absolutely love to run, so while they're great in anything related to endurance, it is important that they are leashed or contained at all times. Their double coat does well to offer them protection from the cold but needs a weekly brushing.
Sweet and extremely kid friendly, the Newfoundland is an excellent family dog. They are gentle giants and faithful companions. Their coat keeps them warm in frigid waters, where they enjoy what they were bred to do: swim. The Newfoundland requires regular exercise and is content either on your couch or hiking in the snow. Wherever you are is where the Newfoundland wants to be. 
Bred to hunt elk and bear, the Norwegian elkhound is an independent dog that loves activity. Their double-layer coat is a beautiful silver and sheds heavily twice a year. They are a very clean and healthy breed and do well with house training. Elkhounds love to explore, so keeping them on a leash or in an enclosed area is a smart choice. A natural guard dog, they can be wary around strangers but are friendly once introduced.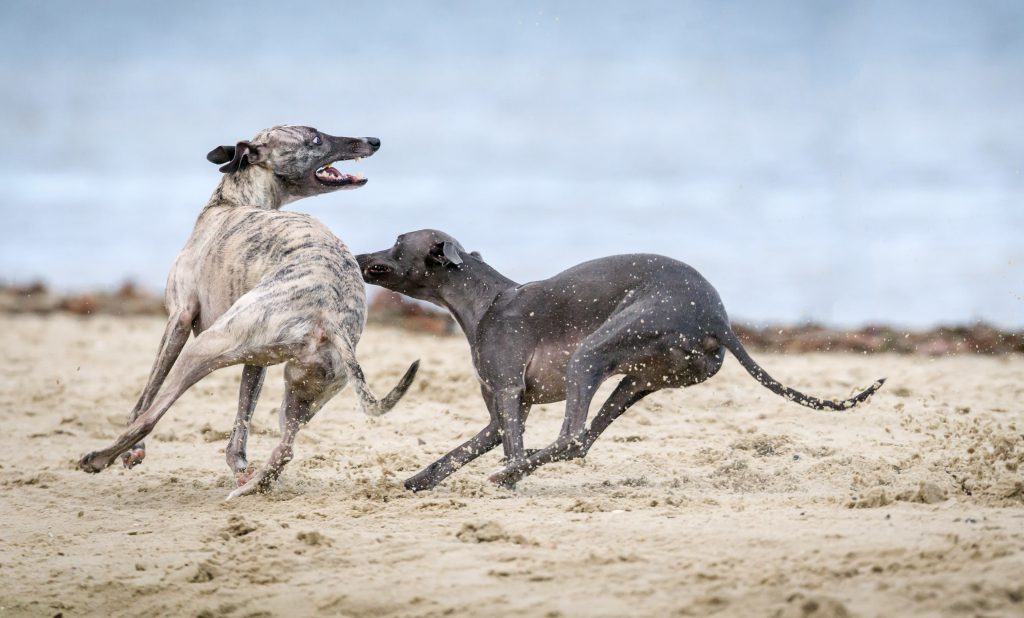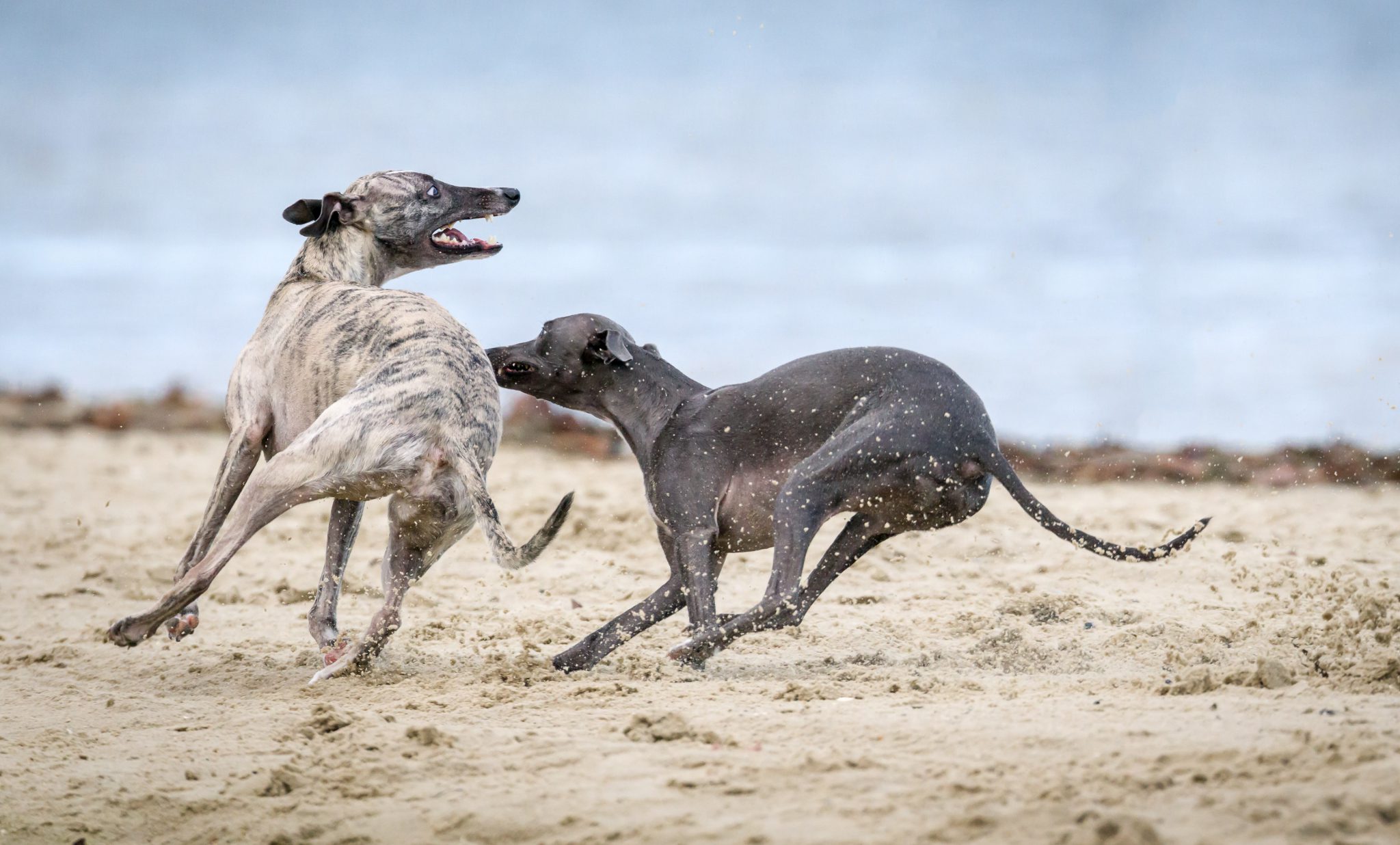 Hot-Weather Dogs
Not all of us live in the snow belt. No worries. There are plenty of dog breeds bred to handle the heat.  Still, when adventuring in hot climes, you should take precautions, whether on a toasty hike or bike ride.
A part of America's rich history, the American foxhound was loved by none other than George Washington himself. Bred from the British foxhound, this breed excels in speed, endurance, and agility, which makes them excellent hunting partners. Their coats are short and require very little grooming, but their high energy level requires plenty of exercise. Without an outlet they can become bored and destructive. They have a kind disposition and make wonderful family pets.
An ancient dog built for speed, the Afghan hound is a warm-weather runner. This breed exhibits great elegance and intelligence. Afghans have been adored for centuries. Pablo Picasso owned one. While grooming is a daily task, this hound's long, light silken fur is perfect for hot temperatures. They enjoy any adventure that requires endurance, but from the advisable safety of a leash or fenced-in area.  
The greyhound is another breed built for speed, with its sleek aerodynamic lines. Its deep chest, svelte frame, and shock-absorbing paws have helped this dog evolve into the world's fastest breed. Once loved by the pharaohs of ancient Egypt, greyhounds are docile in nature when it concerns their family but often aloof with strangers. This breed is perfect for an active family, as they love to run and need ample room to stretch their legs. 
Read Next: How to Start a Gun Dog