In the lawless days of the Old West, men who worked the rough pioneer towns and frontier ranches developed a straightforward, effective way to keep themselves in line. They didn't give it a name then, but decades later, others did. They called it The Code of the West — a loose set of rules and guiding principles emphasizing honesty, commitment, follow-through, and setting limits.
Some of us still live by The Code. Black Rifle Coffee Co. strives to follow it every day in all things.
That's the philosophy and design inspiration behind the limited-release Black Rifle coffee and apparel line, The Code of West, designed in partnership with longtime BRCC graphic and art wizard Christopher Hunt. COTW kicks off this week with a one-time drop of the COTW Electric Eagle coffee, t-shirt, and hat — on sale now and for as long as supplies last. It's a one-and-done drop, to be followed by more limited edition COTW-inspired merch and coffees later this year.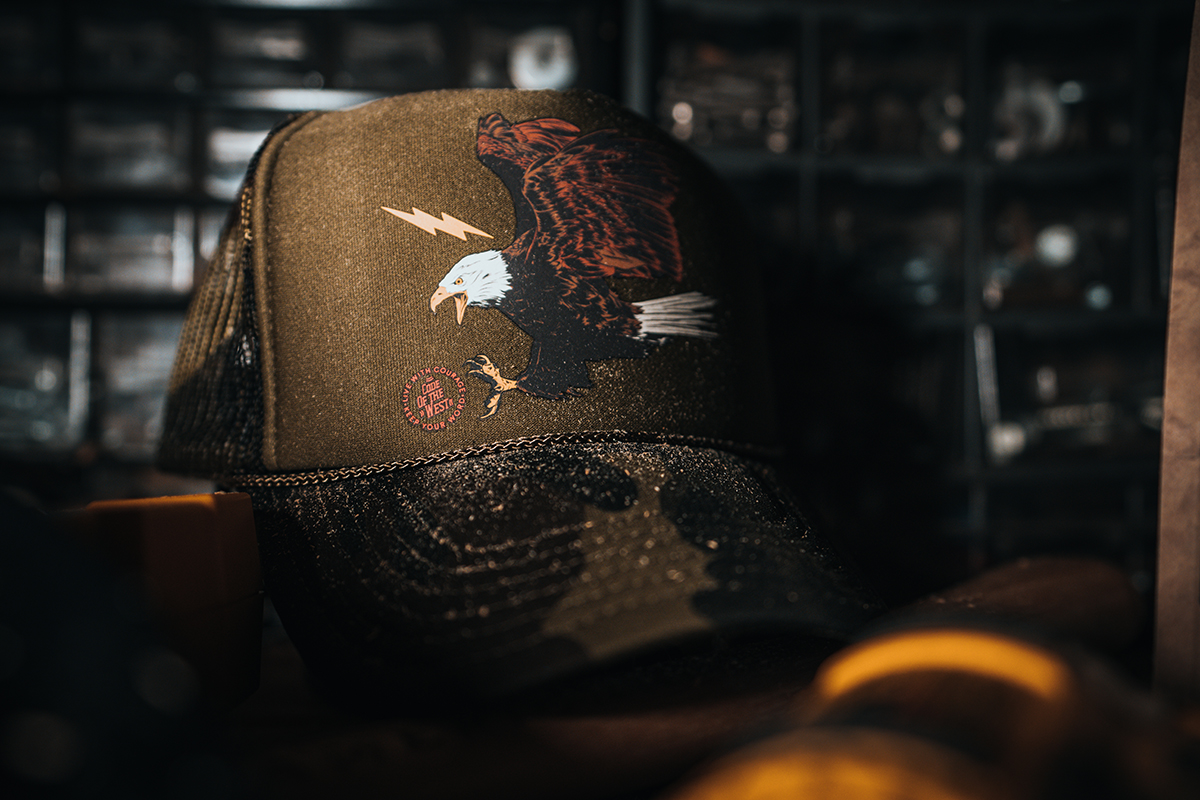 "The Code existed as anecdotal, common-sense advice that was dished out to pioneers as they moved West on the wagon trains," Hunt said, "as well as to dudes who were showing up from urban areas back East. From what I could tell, it was more or less how to avoid getting shot."
Author Zane Grey gave it a name when he published his novel Code of the West in 1934 and laid out the concept for a modern, thoroughly 21st-century audience.
"It was authors like Grey who began to literally codify the wisdom, subsequently weaving the idea into their stories about the mythological West," Hunt said. "That's where it started to morph into a code of conduct centered around honor and good behavior. COTW, the brand, is the modern embodiment of both versions to me. I want working-class Americans to know how much I appreciate them and that I'm not alone in that."
COOL GEAR – BRCC's Code of the West Electric Eagle Coffee and Merch: Get Them Before They're Gone!
---
How The Code of the West Was Born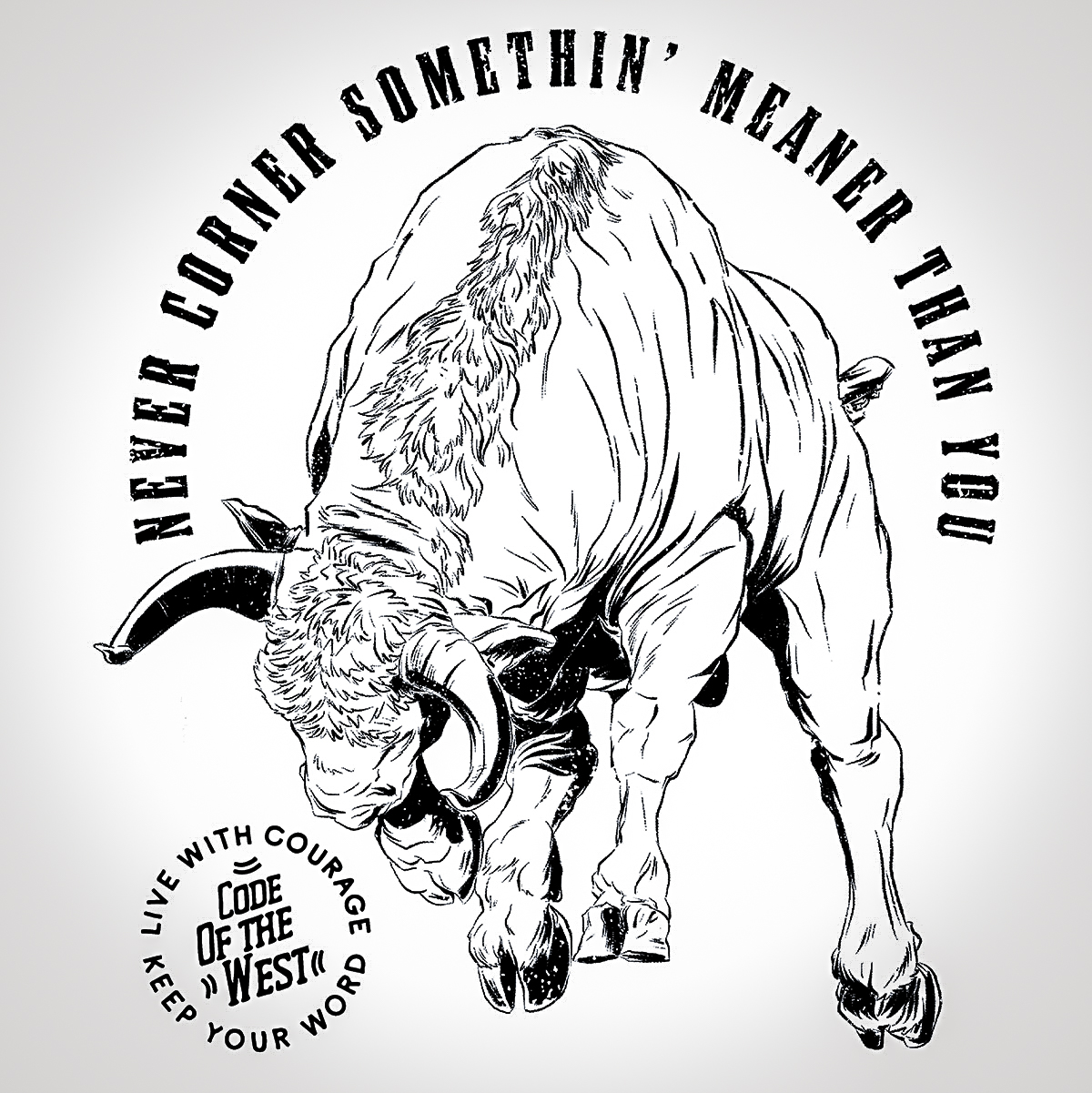 It all started with little more than a doodle of a charging bull that Hunt sketched to take a mental break from daily work. The sketch soon morphed into an early COTW logo, and Hunt posted it to his IG. The response was immediate. The logo and the simple ideas it evoked caught people, including BRCC founder Evan Hafer, who immediately reached out to Hunt to find out what COTW was about.
"The best part of having COTW working so closely with BRCC is being able to collaborate with Evan and being able to learn more about people's personal histories and the common ground we share," Hunt said.
Through that collaboration, Hunt learned that Hafer is "obsessed" with the Western adventure novels of Louis L'Amour from the '60s and '70s and their distinctive cover illustrations. Hunt has been working on a series of Black Rifle coffee bag designs that pay homage to what L'Amour liked to call his "frontier stories." After traveling the world and serving in the U.S. Army during WWII, L'Amour became one of the most popular writers in the world, publishing 89 novels, 14 short-story collections, and two nonfiction works during his career.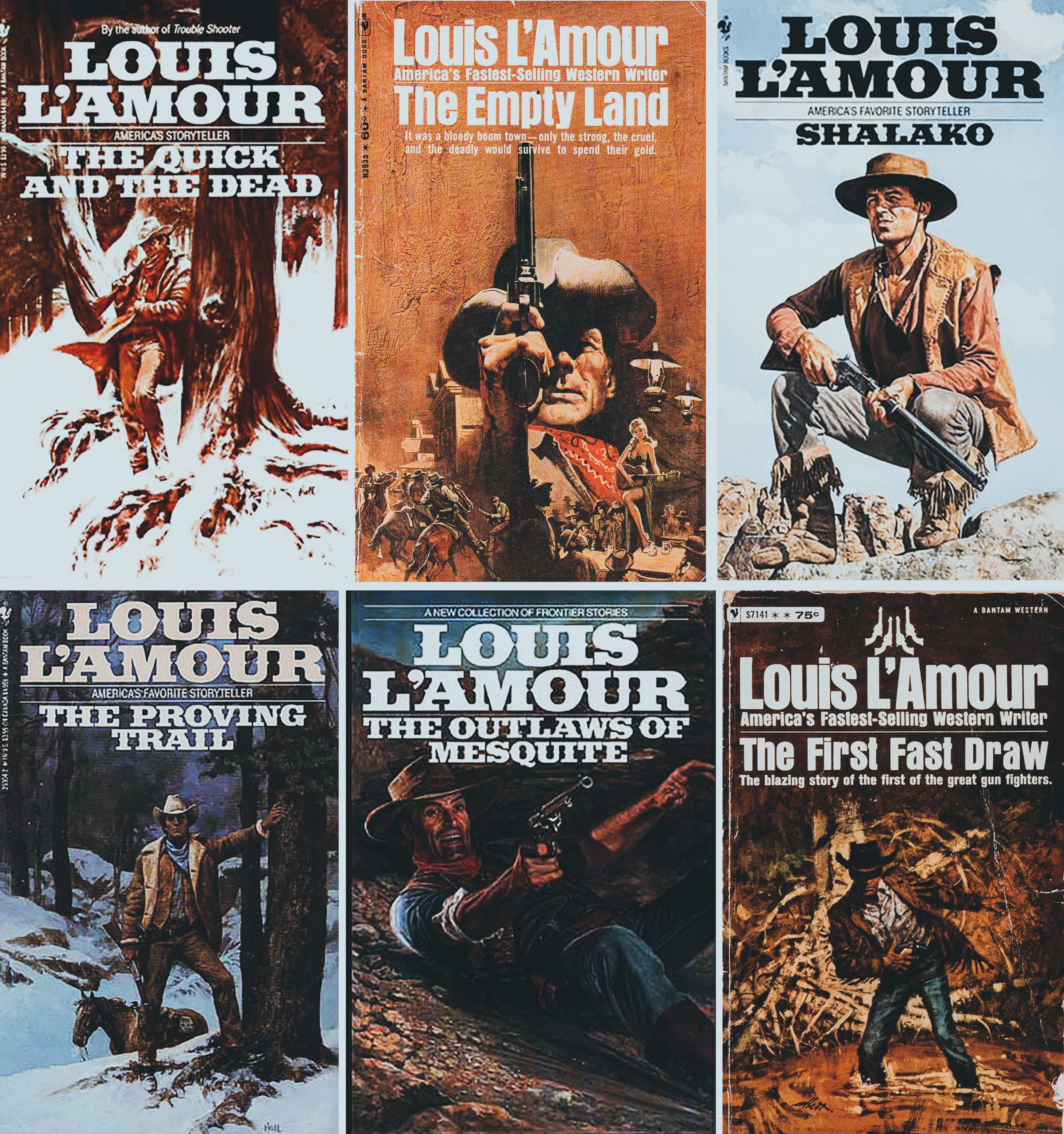 While the COTW designs Hunt dreams up largely focus on frontier and cowboy imagery, there's a lot more to it than that. For example, the new Electric Eagle design evolved from a tribute to the old-school Harley-Davidson dealer t-shirts and the local poker run shirts of the 1970s.
"When we started talking about a bag, I started picturing something from the '70s — a cross between Lynyrd Skynyrd and Smokey and the Bandit," Hunt said. "The version of COTW that's T-top Firebirds, mustaches, and going fast. So the bag took on the appearance of a record sleeve."
GOOD GEAR – Brew the Perfect Cup of Coffee for Guests With the BRCC 10 Cup Chemex
---
Something Honorable
COTW is about the imagery and messages that feel quintessentially American, representing the blue-collar workers who break their asses every day while instilling them with a sense of pride they so deeply deserve. Many designs are modern twists on things you'll remember hardworking adults wearing when you were a kid. But while the COTW styling is typically a throwback, the sentiment is most certainly for today.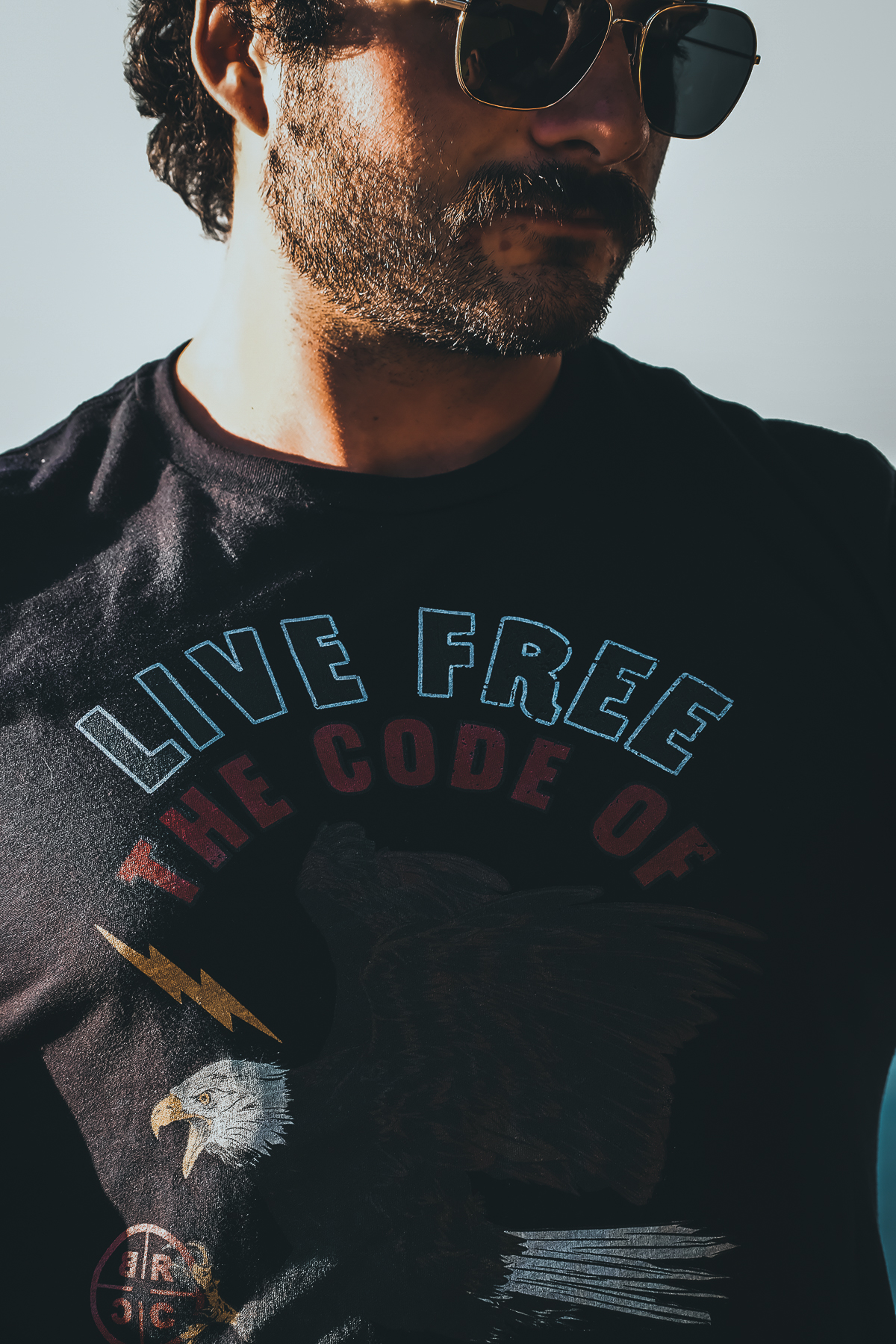 "I wanted to create a story that had utility to the people that would engage with it, and I wanted to showcase my family and friends who are cowboys, linemen, truck drivers, and show them how I see them: heroically," Hunt said.
Hunt comes from a small Midwestern town outside of Columbus, Ohio. Before he moved to Idaho as a boy and later became a graphic artist, he spent his youth crisscrossing the country on the trucks that kept his family business running. His stepdad was a cowboy from northern California who gave a teenage Hunt "whirlwind lessons" in fighting, working on engines, and running around the mountains.
"Growing up in Idaho, my choices were to work construction in the summer for my stepdad or go back to Ohio and work for my dad and grandpa on the trucks at his moving company. Everyone said they were making me do this so I would go to college and swear off their lives," he said. "But I learned a lot, and I loved the experience of earning respect by proving I was reliable and hardworking.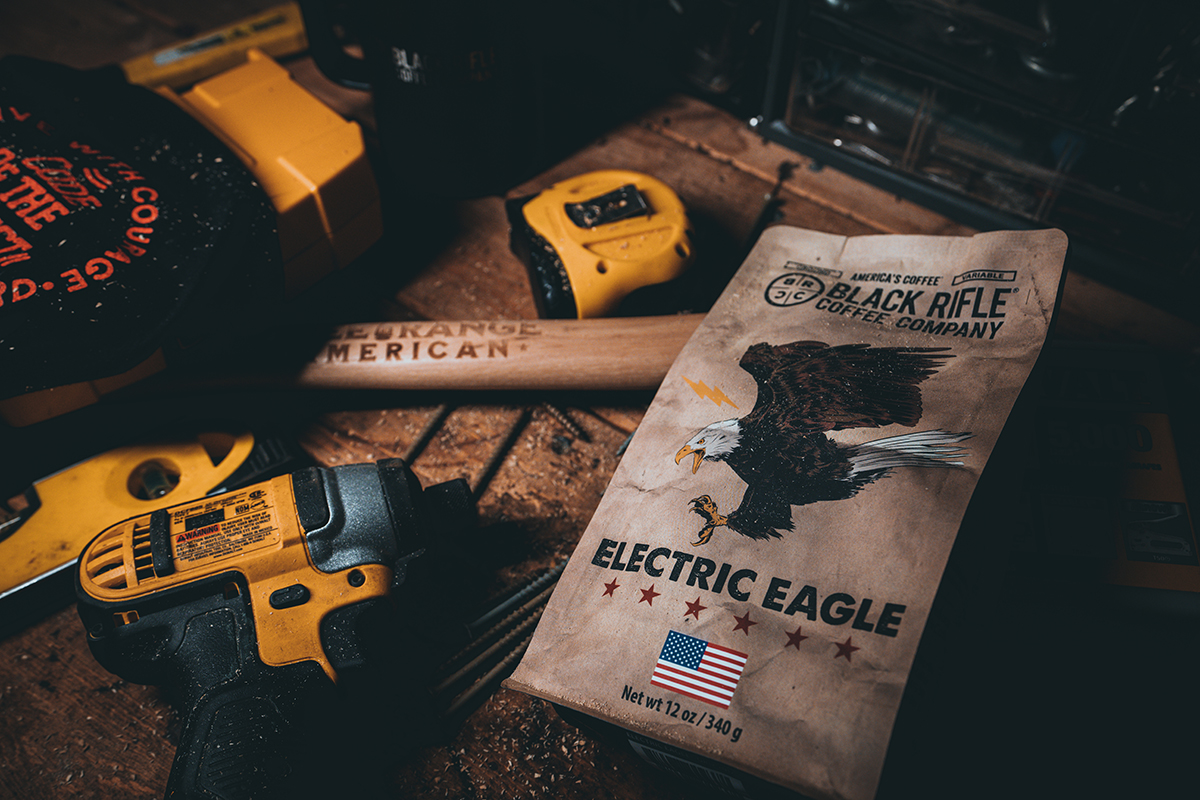 "There was something satisfying in proving people wrong when they expected me to be full of quit. Instead, I outworked them," he added. "It's these silent nods of acknowledgment I got as a kid from the men around me in those circumstances that began to shape my value system and morals.
"I want to exemplify that; I want to remind people that this sort of thing still exists and that it's still worth getting up in the morning and being good and honest even if the world doesn't understand you because we understand you.
"I want COTW to let people know that 'it's going to be okay.' I know that's a lofty goal for a lifestyle brand, but I think there is power in stories, and to me, a brand is like a story you participate in. And you'll represent a brand you feel aligned with, and I hope there's something honorable to represent in COTW."
---
READ NEXT – Why Theodore Roosevelt Was the Most Badass President Ever