In an era when most people would have said an old-fashioned gunslinger with a badge had no place on TV, Justified came along and proved there was still an appetite for a different kind of cop show with a quick-drawing protagonist who usually put bad guys down in a permanent way. Now, the beloved FX series, Justified, will be tested with a 2020s audience. Fans of the hit show, which last aired in 2015 after running for six seasons, recently learned they will soon be gifted a Justified reboot. But this time, the action won't be in Kentucky.
Timothy Olyphant will once again don the hat, boots, star, and Glock of Deputy US Marshal Raylan Givens, a role he first brought to vivid life in 2010, for the limited series reboot, Justified: City Primeval. The new series will reportedly be based on the late Elmore Leonard's 1980 novel, City Primeval: High Noon in Detroit, which takes place in, you guessed it, Detroit. A release date has not yet been announced.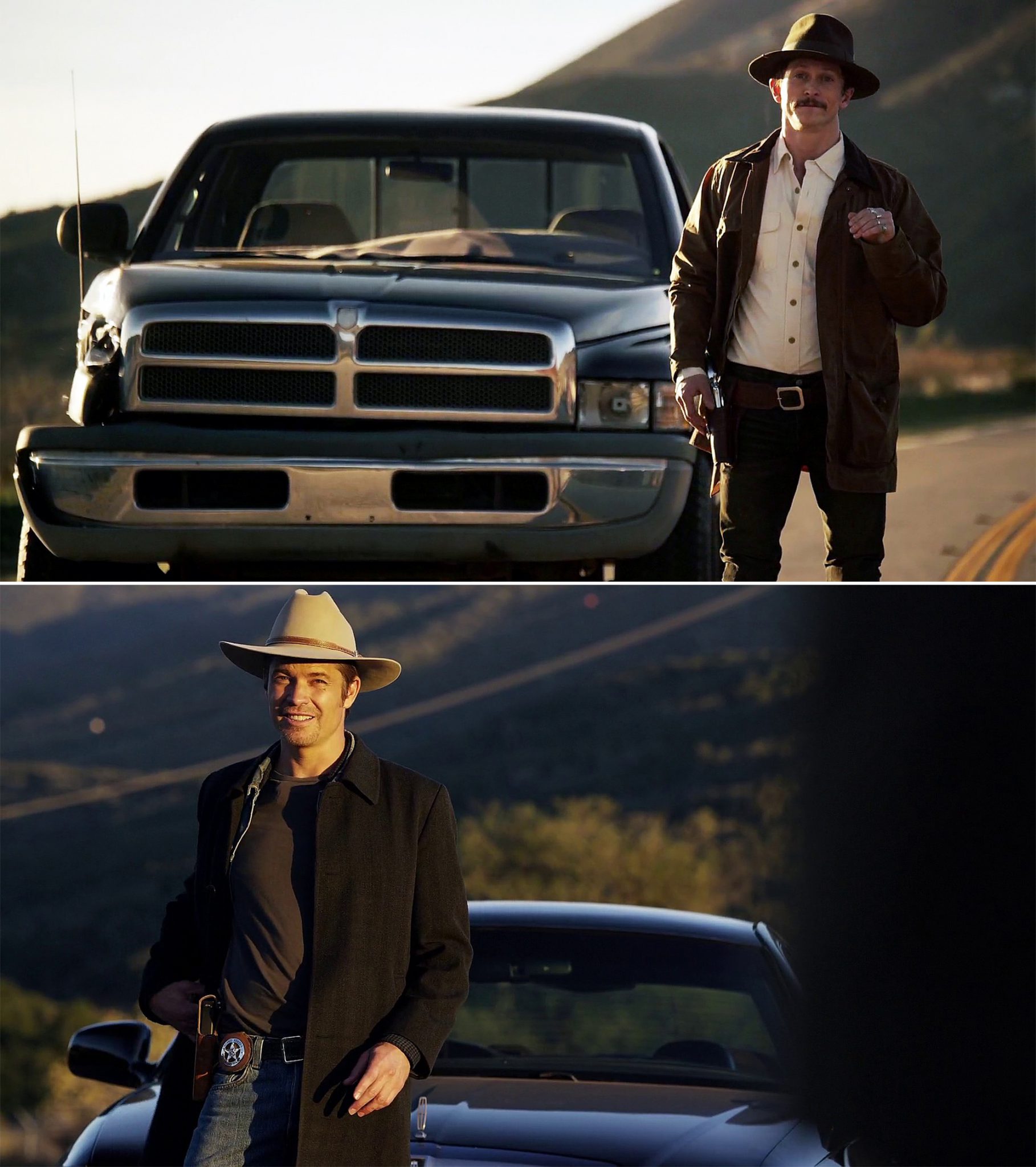 Leonard created the Givens character and his nemesis, Boyd Crowder (Walton Goggins), in his hard-boiled short stories and novels. The prolific fiction writer was involved with the show's production until he passed away in 2013. If you aren't familiar with Leonard's extensive bibliography of crime stories and Westerns, you really should be; you'd be shocked at how many movies and TV shows have been adapted from his work.
As for the reboot train, Showtime recently had great success with a similar revival of its one-time hit serial-killer show, Dexter, with the limited series Dexter: New Blood. The original show ended in 2013 with a famously despised series finale. New Blood finished its run earlier this month and became the most-watched series in the cable network's history. That news almost certainly helped with greenlighting City Primeval, which was officially announced on Jan. 15 and first teased back in March 2021.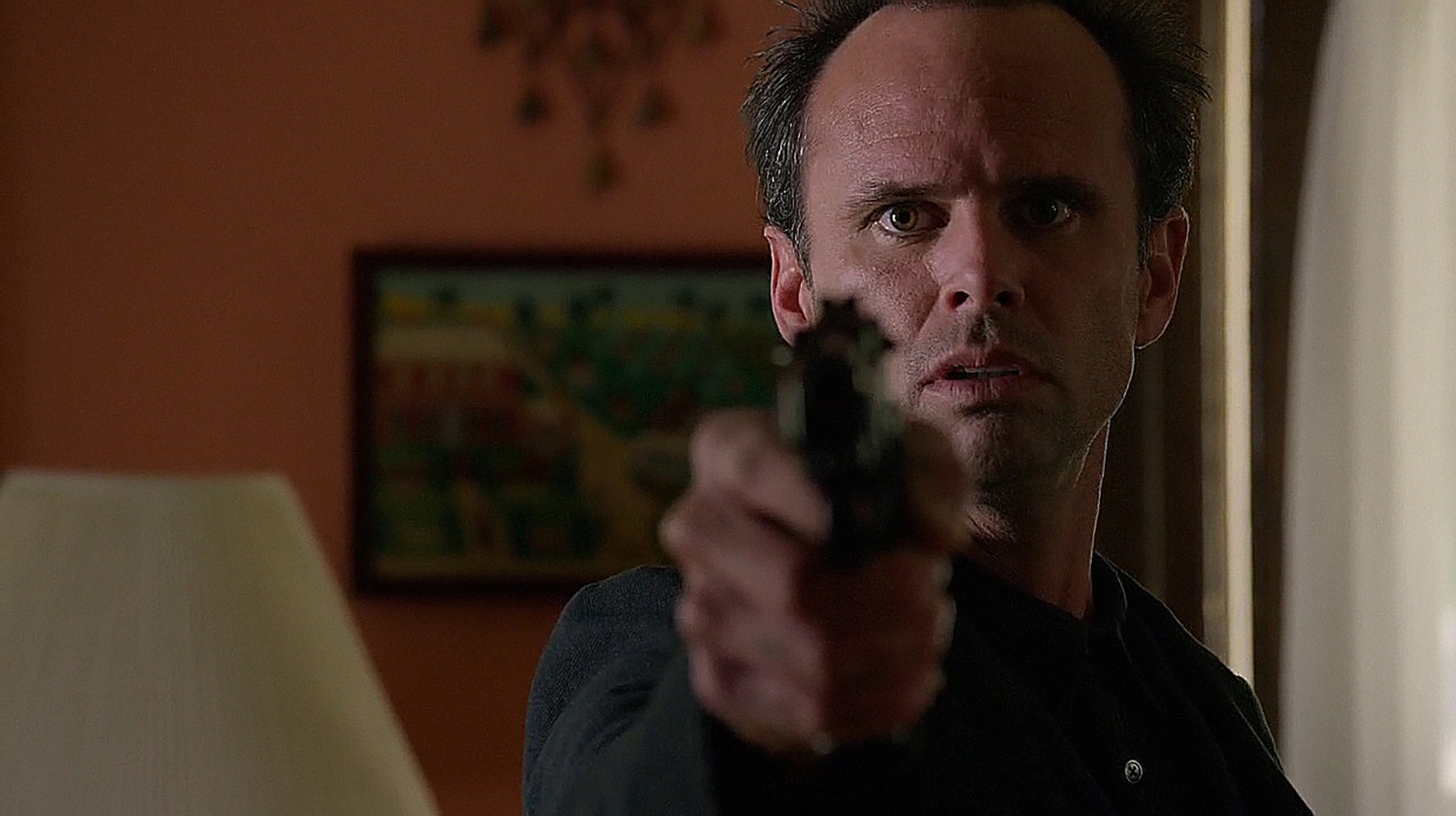 The reunion will bring together many people who made Justified such a success, with showrunners, writers, and executive producers Dave Andron and Michael Dinner on board. Dinner will also be directing, and Graham Yost will executive produce, along with Olyphant, Sarah Timberman, Carl Beverly, Peter Leonard, and Taylor Elmore. The series will be produced by Sony Pictures and FX Productions.
As for the plot, the following synopsis has been released:
"Having left the hollers of Kentucky eight years ago, Raylan Givens now lives in Miami, a walking anachronism balancing his life as a US Marshal and part-time father of a 14-year-old girl. His hair is grayer, his hat is dirtier, and the road in front of him is suddenly a lot shorter than the road behind.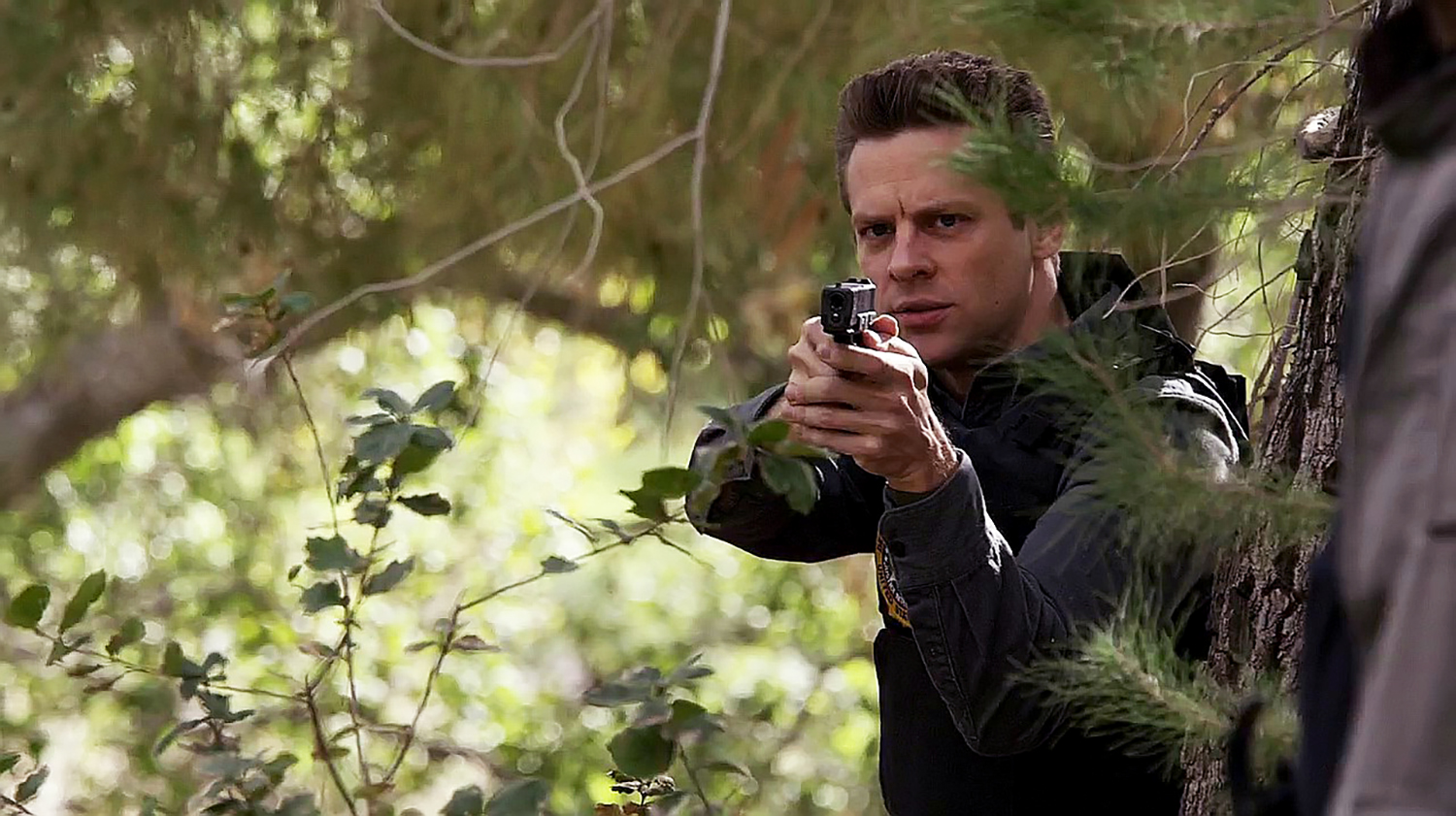 "A chance encounter on a desolate Florida highway sends him to Detroit. There he crosses paths with Clement Mansell, aka The Oklahoma Wildman, a violent, sociopathic desperado who's already slipped through the fingers of Detroit's finest once and aims t do so again. Mansell's lawyer, formidable Motor City native Carolyn Wilder, has every intention of representing her client, even as she finds herself caught in between cop and criminal, with her own game afoot as well. These three characters set out on a collision course in classic Elmore Leonard fashion, to see who makes it out of the City Primeval alive."
Go ahead and read Leonard's novel if you want, but don't worry about spoilers; the new series is likely to be quite a bit different. The novel does take place in Detroit and deals with murder, lawyers, crooked judges, extortion, and psychos, but Raylan isn't in it.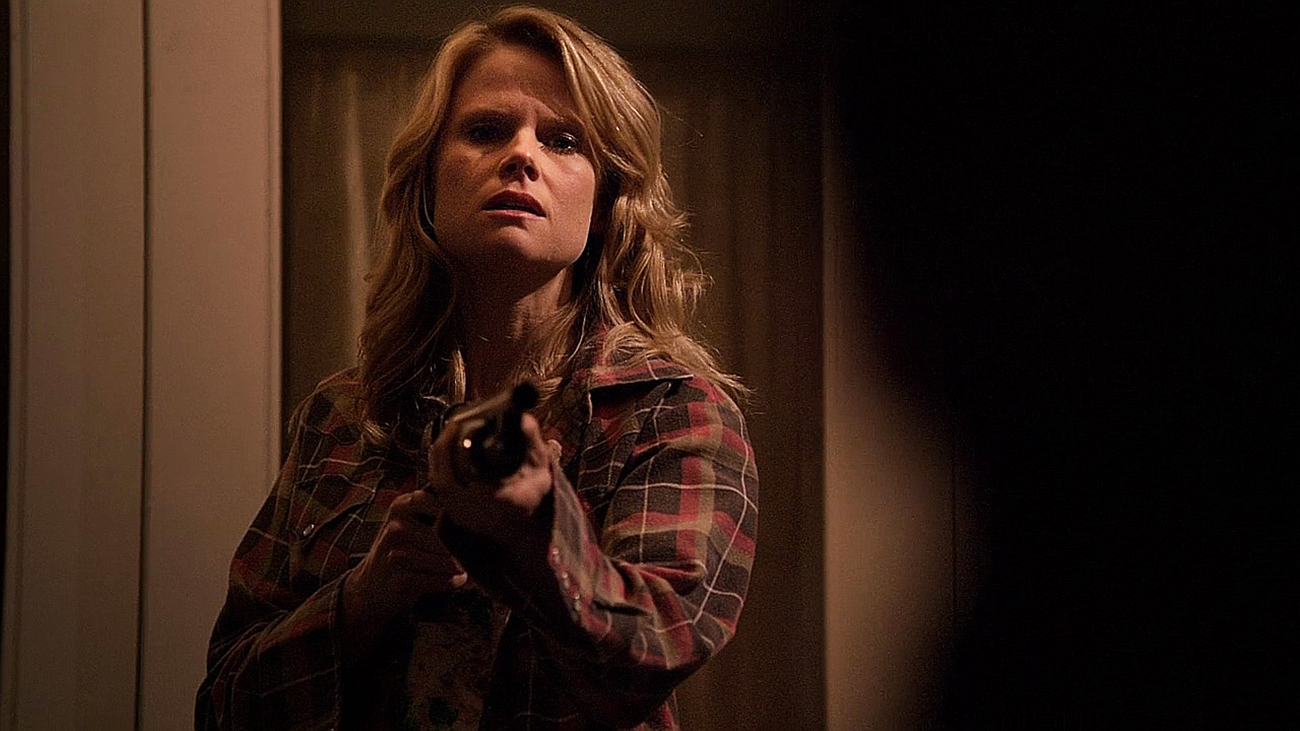 However, there's also a 2018 book called Raylan Goes to Detroit by Peter Leonard (Elmore Leonard's son) that the show might also pull from, especially considering Peter is an EP on City Primeval. The original series was famous for mixing and matching elements and characters from many of Leonard's books.
The Justified season finale saw Raylan surprisingly get out of Harlan alive, chill out a bit after almost getting his head blown off, and relocate from Harland County, Kentucky, to Miami to be close to his ex-wife Winona (Natalie Zea) and their young daughter. From the synopsis, it looks like we'll meet his teenage daughter and catch up with Winona, at least in the first episode, but that's not official. No cast members other than Olyphant have been announced.
So, fans will be free to speculate online for a few months about whether or not Boyd will be showing up in some way, even for a through-prison-glass cameo (the show ended with Boyd sentenced to federal prison for a very long time), or if Ava Crowder (Joelle Carter), Rachel Brooks (Erica Tazel) or fan-favorite sniper Deputy Tim Gutterson (Jacob Pitts) will be making appearances.
We can be pretty sure that Nick Searcy won't be returning as Raylan's sort-of mentor figure Art Mullen; Searcy said as much on Twitter in response to the City Primeval announcement.
But Detroit crime figures factored into the plot of several Justified seasons, and slimebag criminal-of-all-trades Wynn Duffy (Jere Burns) was always neck-deep in all of it, so maybe he'll factor into the new show in a significant way. You remember Duffy — Raylan once threw a 9mm round at him and then promised that the next one would be coming faster. (Yeah, it was one of the most badass TV moments ever.)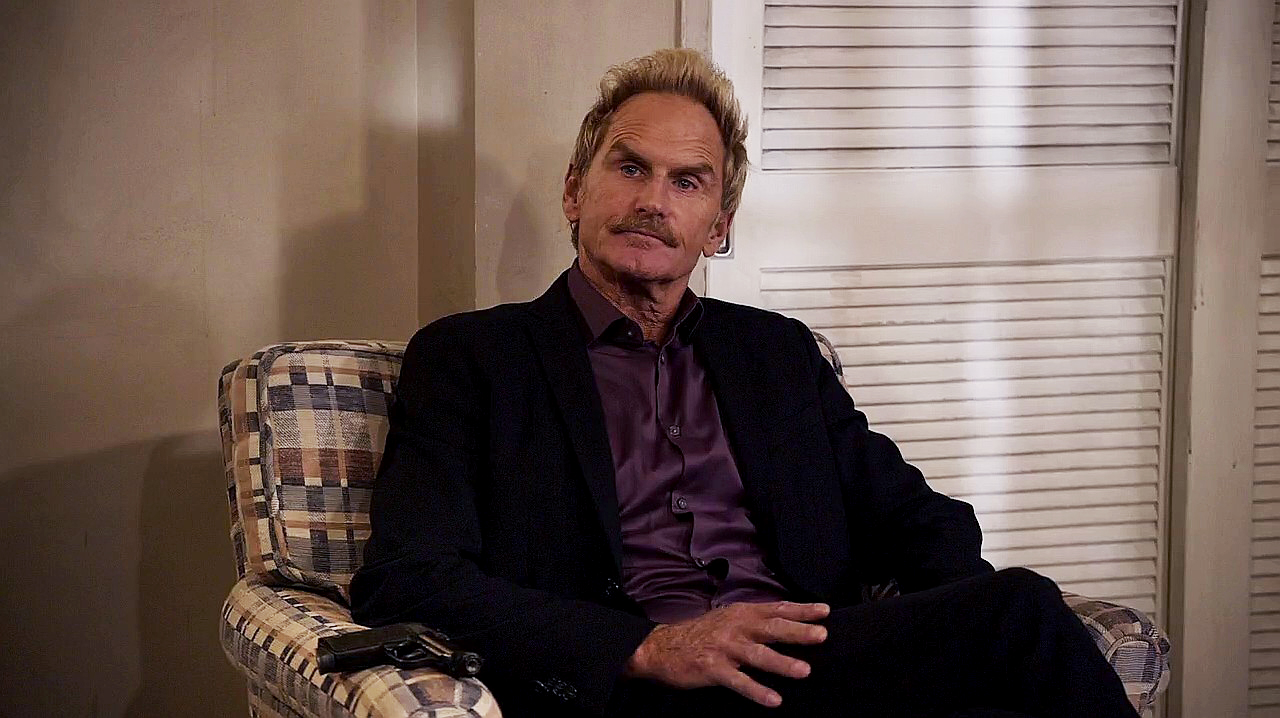 For now, let's just be content that we'll get to see Raylan's hat, Glock, and swagger back on the screen for another adventure after far too many years deprived of one of the best TV shows of all time. But will he be rocking the hat he took off Boon in the finale (which was more like the hat Leonard envisioned for him) or something more like the Stetson he wore for the rest of the show?
While you patiently wait for the answer and the new series to drop, you can stream every episode of the original show on Hulu, like most FX shows. It's more than worth a re-watch (Note: that statement is debatable concerning the fifth season).
---
READ NEXT – Backcountry Movies That Will Give You Chills and Coax Some Feels