With early goose, teal, and dove seasons opening in many places across the country, waterfowl hunters are being encouraged to handle birds carefully to prevent the spread of bird flu.
The highly pathogenic avian influenza A (H5N1) has a devastating history. The virus swept through Asia, Africa, and Europe in late 2021, causing widespread outbreaks and millions of deaths in both domestic poultry and wild birds.
The first North American case of H5N1 was reported in eastern Canada last November. Since then, migratory birds have carried the virus across most of the continent.
According to the US Department of Agriculture, cases of H5N1 in wild birds have been reported in 43 states and the District of Columbia since the beginning of 2022, causing deaths in everything from mallards to bald eagles.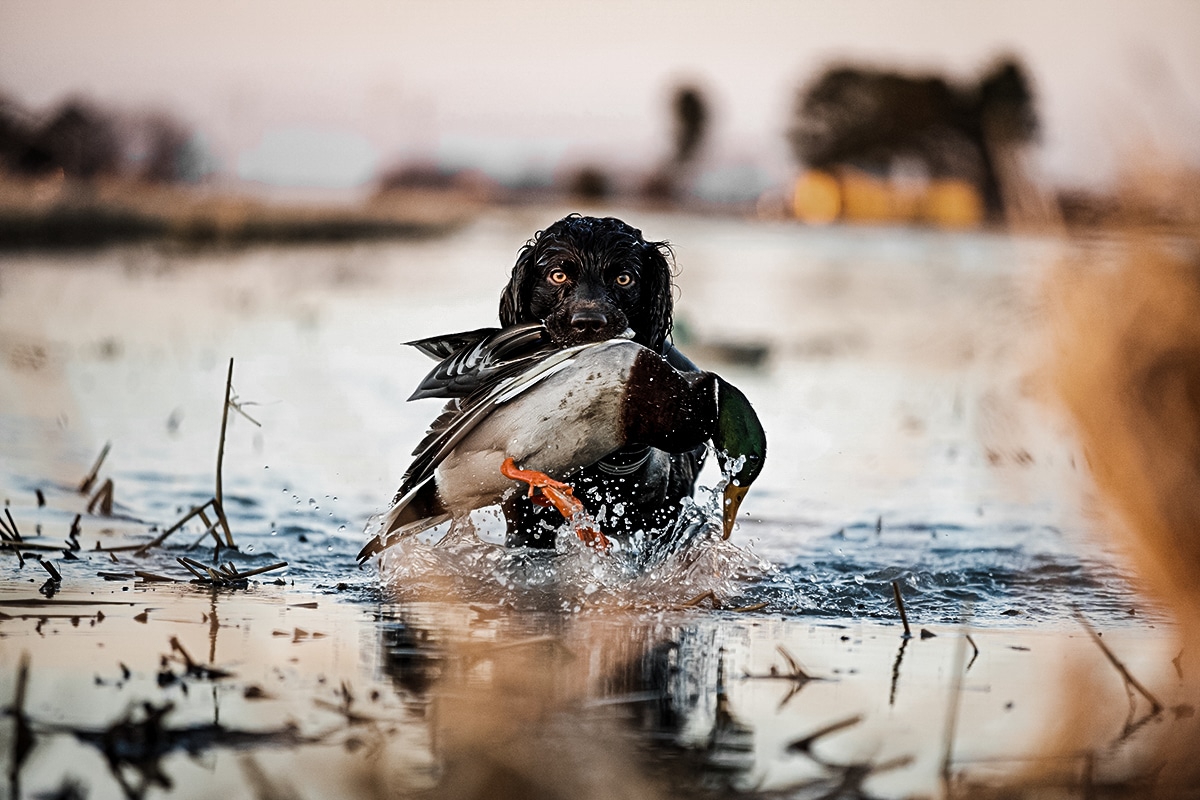 In August, a trail in northern New Jersey was closed after more than 100 black vultures were found dead; avian influenza was the confirmed cause of death. Scavengers like buzzards and vultures, as well as raptors like eagles, hawks, and owls, seem to be highly affected by the virus, probably because they regularly eat other birds.
However, snow geese and Canada geese are the most commonly reported victims of the disease, possibly because they have strong flocking instincts.
Much to our post-COVID pandemic relief, avian influenza rarely infects people. There has only been one case of human avian influenza in the United States so far. The case was reported in Colorado on April 29. However, the disease can be serious and even fatal for people who do contract it.
Although H5N1 poses minimal risk of infecting humans, it is disastrous for birds; avian influenza is more fatal for birds than the seasonal flu is to humans. In response to the spread of the virus, poultry farmers have euthanized millions of domestic chickens and turkeys to protect other flocks.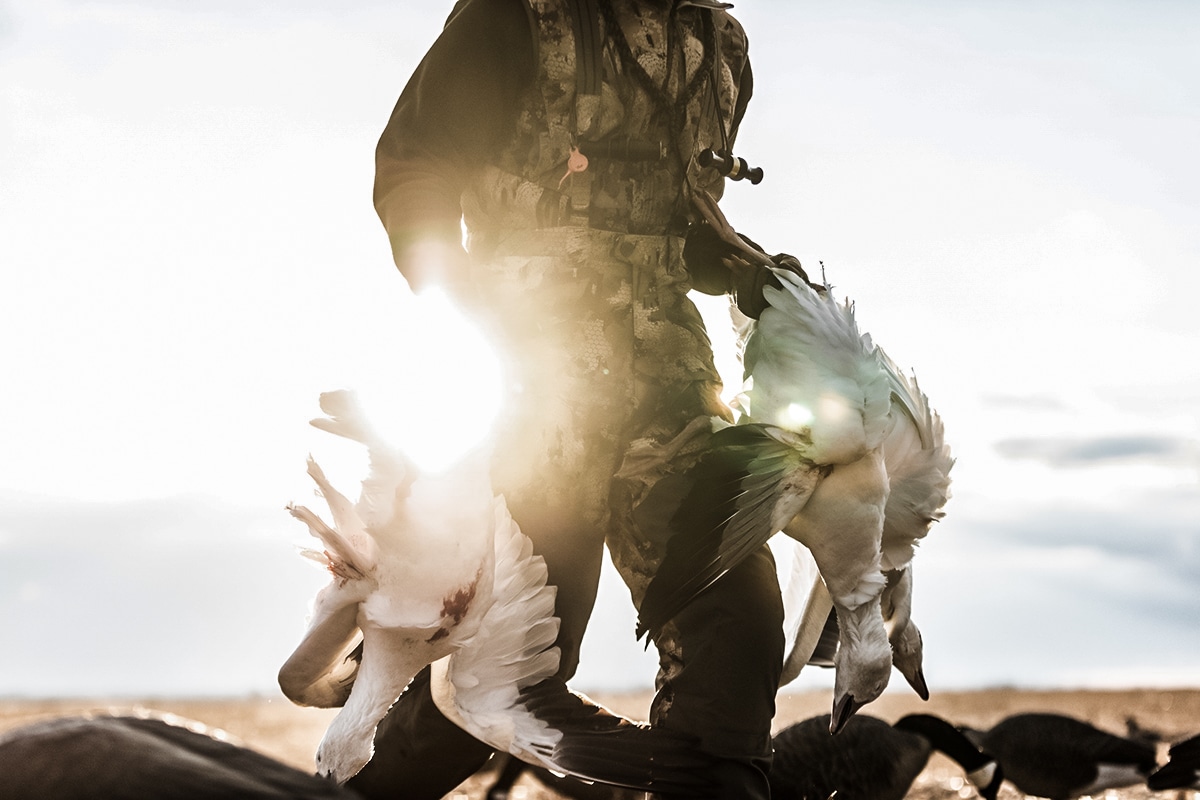 Most wild infected birds are asymptomatic, although sometimes the disease manifests as stereotypical flu symptoms.
This particular strain of avian flu also appears to be "affecting multiple organ systems, including the liver, the kidneys, the pancreas and the nervous system, including the brain," said Iga Stasiak, a wildlife health specialist with the government of Saskatchewan.
---
What Bird Flu Means for Waterfowlers
While there is no reason for hunters to skip duck season, there are several precautions they can take to prevent exposure to the disease. The US Fish & Wildlife Service (FWS) suggests the following safety measures:
Do not handle or eat sick game.
Field dress and prepare game outdoors or in a well-ventilated area.
Wear rubber or disposable latex gloves while handling and cleaning game.
When done handling game, wash hands thoroughly with soap or disinfectant, and clean knives, equipment, and surfaces that came in contact with game.
Do not eat, drink, or smoke while handling animals.
All game should be thoroughly cooked to an internal temperature of 165 degrees F before being consumed.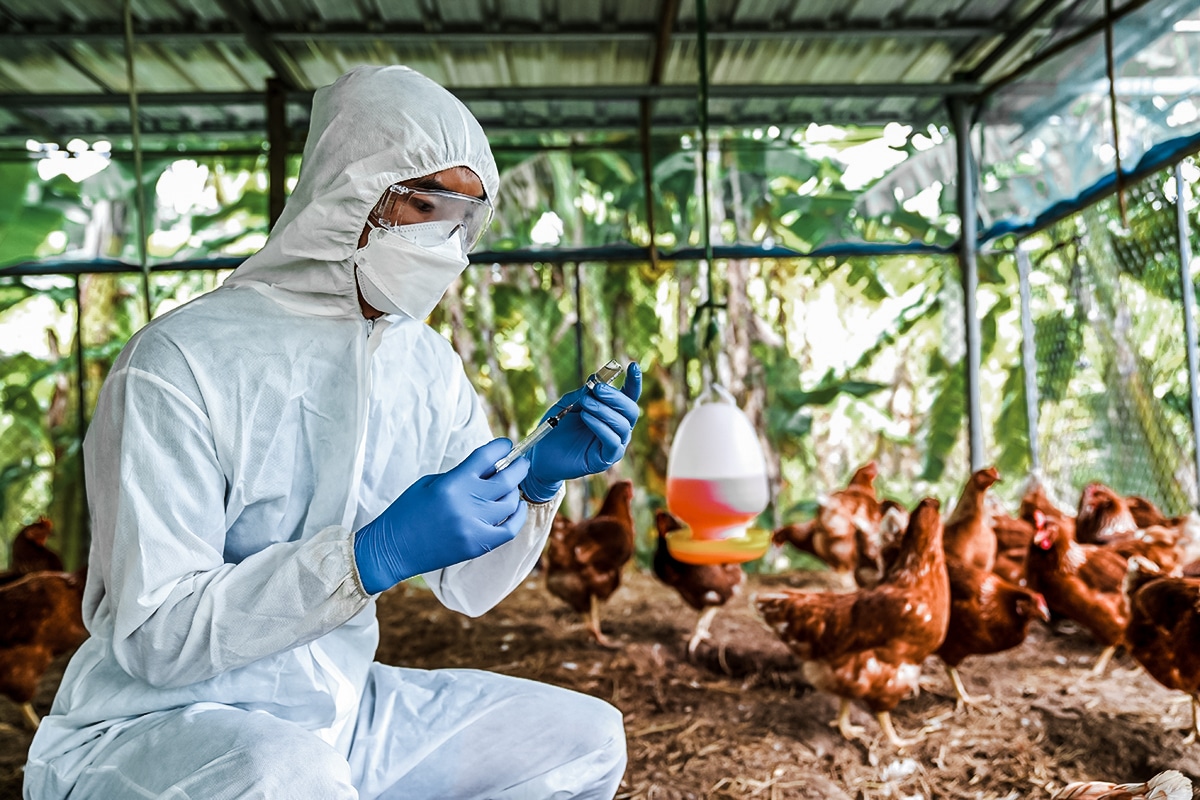 Hunters can also help prevent the spread of H5N1 by avoiding dead birds they haven't killed or any live birds that appear sick. If a sick or dead bird must be handled, the FWS recommends you wear gloves and wash your hands immediately after disposal.
Dead birds should be immediately reported to the state wildlife management agency, so it can properly examine and test the subjects for avian flu.
Although avian flu can be passed to dogs, Dr. José Arce, President of the American Veterinary Medical Association, says, "The risk of a dog or a cat contracting this disease in the US is very low."
However, if you're worried about the health of your bird dog, the experts suggest limiting your dog's interactions with birds. That means your best buddy might need to sit this season out.
For more general information about bird flu, vishing the Centers for Disease Control website.
---
GOOD GEAR – Never Start a Hunt Without Coffee: the BRCC Fellow Carter Everywhere Mug Has You Covered Everywhere