Fieldcraft Survival Director of Training, Kevin Estela, recently got challenged by the company's CEO, Mike Glover to complete a 72-hour bug out in the high desert of Utah with nothing but the clothes on his back and whatever he could fit in a sandwich bag. Let me reiterate, that's a 6 ½ inch by 5 7/8 inch plastic bag… for 3 days. Kevin came out of the challenge easily, it was like he was more inconvenienced than actually challenged. Not even 3 hours after completing, Mike decided it would be a good idea to throw him a curveball. Do the survival challenge over again, but with a beginner survivalist, and that's where I came into play.
Kevin Estela. Rikki Silhavy. 72 hours. ONE QUART SIZE BAG. This is NOT a joke.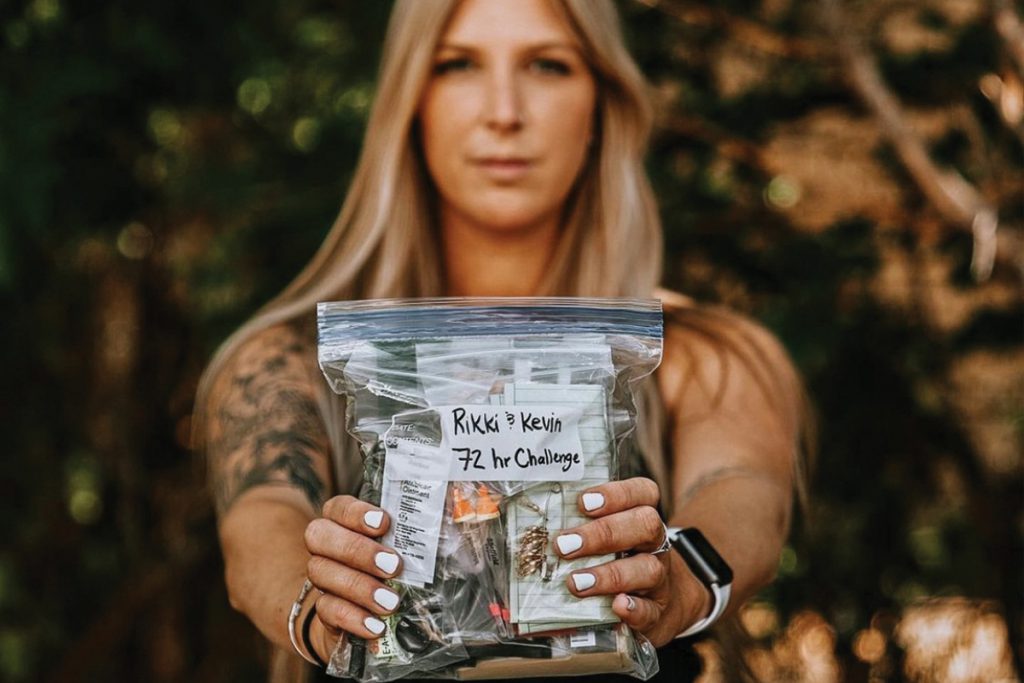 I'm not the kind of person to turn down a challenge so the preparation begins. Kevin has been helping me plan for 2 weeks, strategically gathering what he thinks we will need to survive and demonstrating how much of a true survival expert he is by coming up with multipurpose duties for the smallest item. Take, for example, dental floss, my 27-year-old novice outdoors-woman brain thinks "oh he obviously just doesn't want anything stuck in his teeth". Well, I was wrong, I learned you can use it for creating a shelter, as fishing line, starting a fire, mending clothing, or making a tripwire for a trap; and it takes up barely any space. What else will I learn? Only so much can be taught in comfort. Discomfort will be a great teacher.
I know the basics of survival: Food, water, & shelter. To me, those are the least of my worries being out there with a survival expert and have general knowledge of those skills. I'm more focused on what I don't know so I can get the most out of this experience. Some things that come to mind are protection, tools, & skills.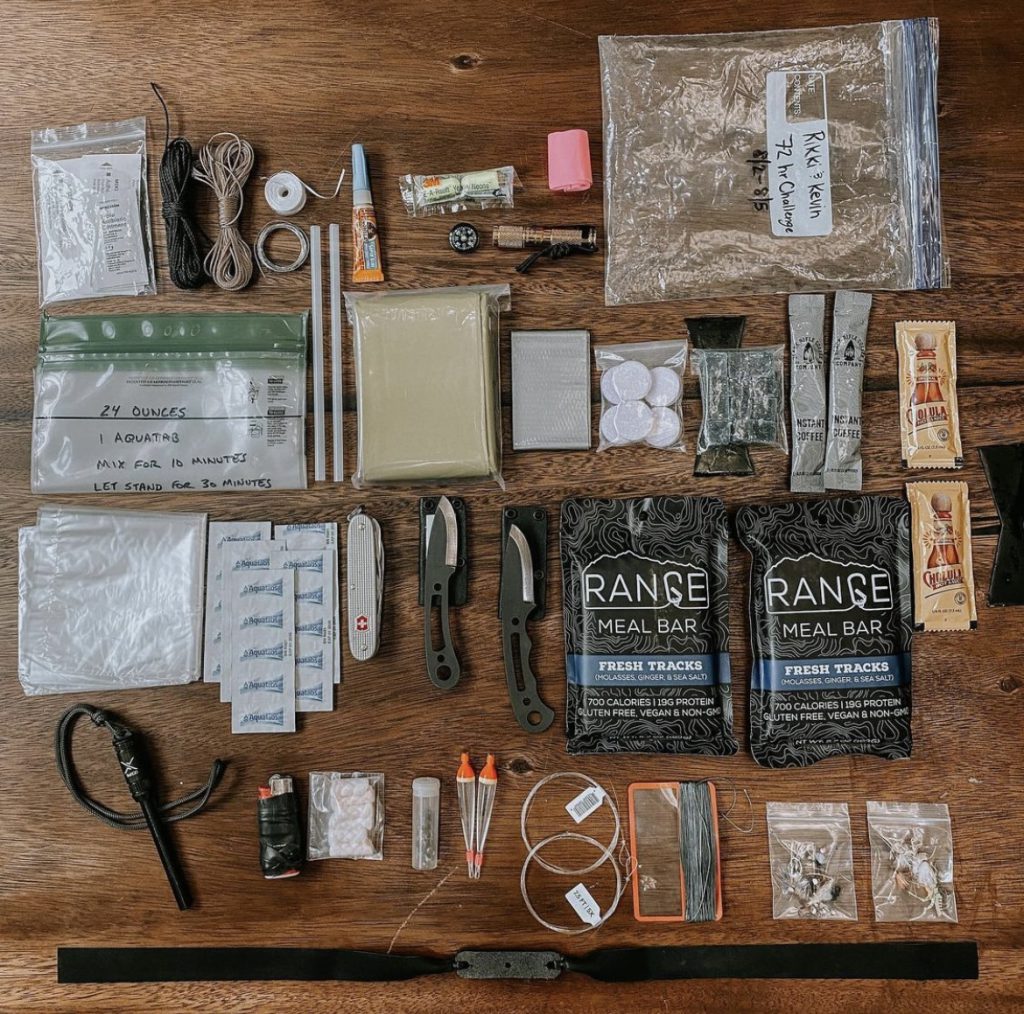 Sleeping outside in the open with no secured barrier from nature, not even a blanket, is what makes me the most nervous. I have to admit, I am the lightest sleeper so I'm thinking about bugs crawling on me, or being so cold I shiver all night. Also not being able to settle down where I'm the slightest bit comfortable is on my mind. Are there mountain lions or other predators where I am going? And worst of all, does Kevin snore? These are the things that I am worried about.
My expectations of this challenge extend beyond the skills I'll learn from Kevin. I believe it'll put me in a humbling mindset that will most likely change how I view camping. Usually, when I camp, it's out of my rooftop tent with a kitchen pull-out in the bed with a cooler and my camping crate full of anything I may or may not need. To me, this still feels like roughing it compared to my everyday life at my house. My usual setup is going to feel so extravagant and luxurious compared to what I've encountered during those 72 hours. By this time next year, I want to be able to execute this challenge on my own without a mentor guiding me from start to finish.
Never did I think I would be living out of a ziplock back for 72 hours as part of my career at Fieldcraft Survival that I voluntarily chose but here we are!
This content was originally posted by Fieldcraft Survival on July 27, 2021.
READ NEXT – Laura Zerra – Survivalist and Social Media Influencer – is not Afraid