UPDATE March 15, 2023: Yesterday, March 14, 2023, President Joe Biden spoke at the Boys & Girls Club in Monterey Park, California, where he announced an executive order to increase federal gun control measures.
While some mainstream media outlets have spun Biden's executive order as "fresh federal measures to curb gun violence," the meat of the order is mostly a rehashing and urging enforcement of existing laws, many of which the firearms industry has supported in the past.
The order makes no changes to government policy. Instead, it pressures federal agencies to ensure compliance with existing laws and procedures.
"I continue to call on the Congress to take additional action to reduce gun violence, including by banning assault weapons and high-capacity magazines, requiring background checks for all gun sales, requiring safe storage of firearms, funding my comprehensive Safer America Plan, and expanding community violence intervention and prevention strategies," Biden said in the order.
In his order, Biden also directed Attorney General Merrick Garland to clarify the definition of a firearms dealer and what exactly a Federal firearms license (FFLs) is required for "to increase compliance with the federal background check requirement for firearm sales."
The implication is that FFLs are selling guns without performing legally required National Instant Criminal Background Check System (NICS) background checks on the buyers, but neither Biden nor the White House has provided any evidence or instances of this occurring.
Biden also directed his Cabinet to promote existing "red flag" laws, which are intended to remove guns from people with potentially violent behavior temporarily. However, there is no evidence that such orders prevent gun violence, though many have questioned their constitutionality.
Biden has signed more executive actions aimed at gun control than any of his predecessors at this point in their presidencies. Also concerning is Biden's increasingly intense gun control rhetoric and his continued push for a new federal assault weapon ban.
"I'm determined to ban assault weapons and high-capacity magazines," Biden plainly told the audience in Monterey Park.
Instead of focusing on gun control, some gun industry members believe Biden should address growing crime rates.
"The Biden administration should demand that soft-on-crime prosecutors and lawmakers use the laws already in existence to lock up criminals that misuse firearms to prey on innocent Americans," said Lawrence G. Keane, NSSF Senior Vice President and General Counsel, in a statement.
"Instead, this administration continues to scapegoat the firearm industry for its own unwillingness to address crime," he added. "The failure of this administration to seriously address spiraling crime and instead focus its attacks on a Constitutionally-protected industry that works diligently to remain in compliance with laws and regulations and actively cooperates with law enforcement, especially ATF, exposes the lack of urgency Americans demand to curb rampant and out-of-control crime."
---
The following was published on March 14, 2023:
Biden to Sign Executive Order Today Pushing Gun Control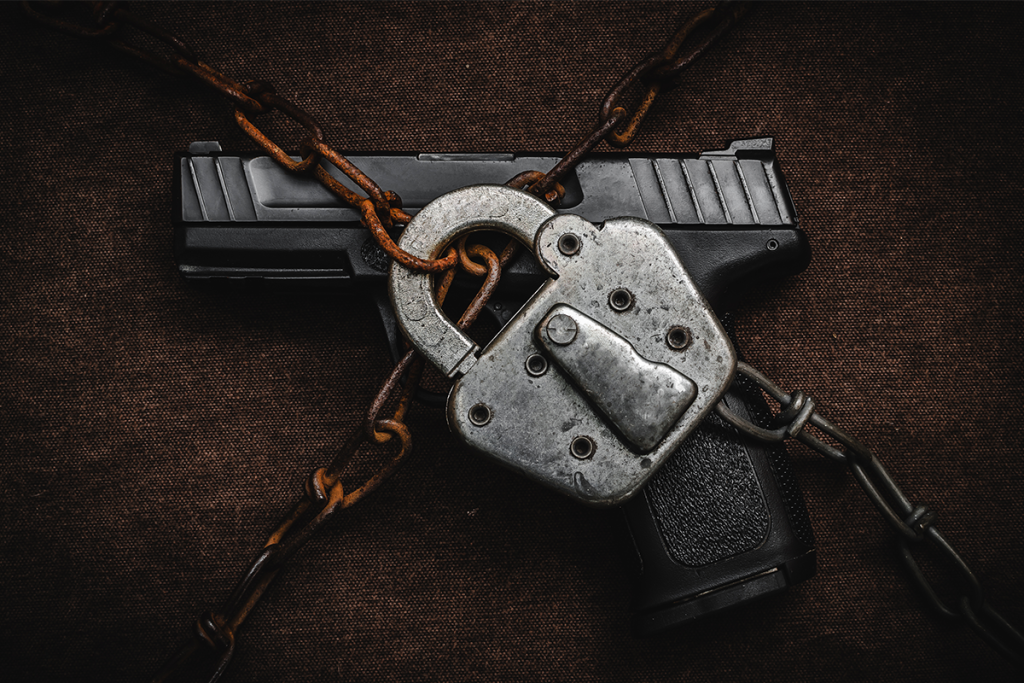 President Joseph Biden is expected to sign an executive order Tuesday, March 14, to reduce gun violence by pushing for background checks for gun purchases and promoting extreme risk protection orders, also known as "red flag laws."
According to the Associated Press, an anonymous senior White House official revealed the president's plan to sign the executive order during a trip to Monterey Park, California, where a gunman stormed the Star Ballroom Dance Studio in January following a Lunar New Year celebration. The shooting spree left 11 people dead and injured nine others.
The unknown senior White House official who previewed the executive order revealed that Biden would direct Attorney General Merrick Garland to reinforce the rules for federally licensed gun dealers (FFLs), requiring them to run background checks on gun purchases as part of their licenses, according to the AP. (We could find no sources indicating there is some kind of epidemic of FFLs failing to perform federally required NICS checks for gun purchases.)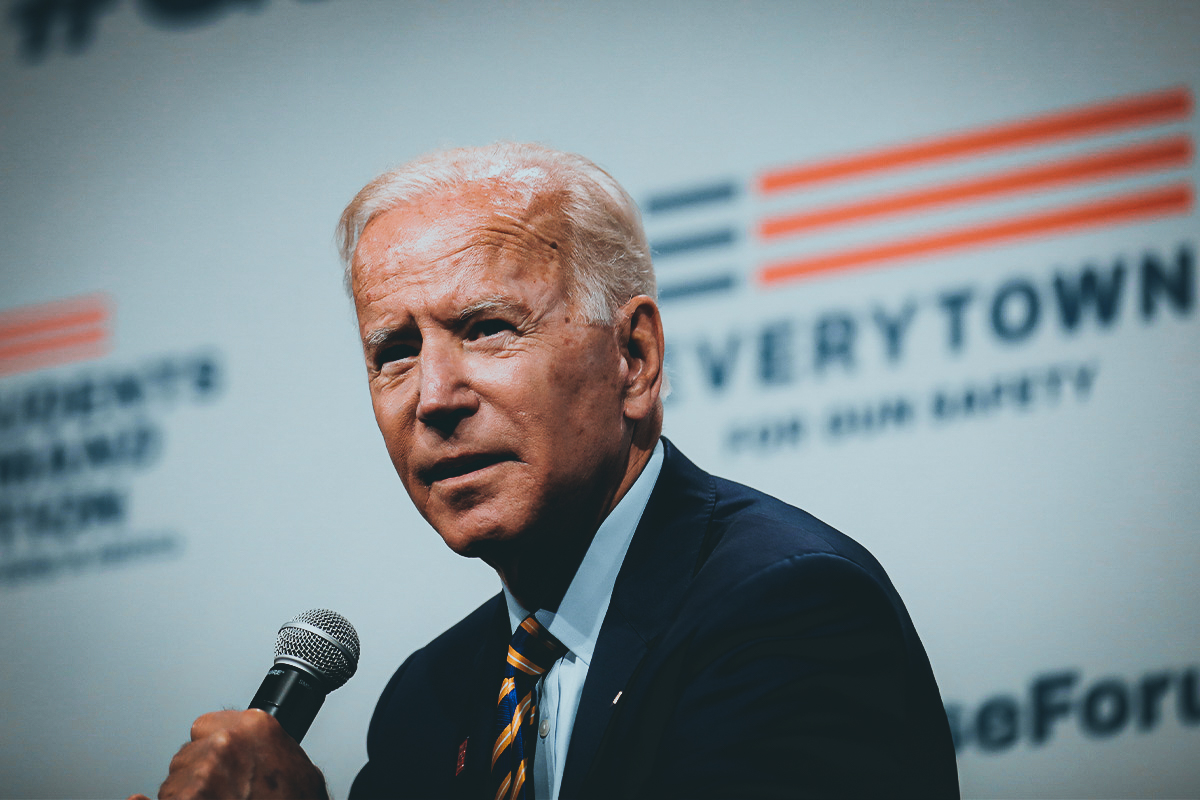 Biden is also expected to push his Cabinet to better inform local law enforcement agencies of the so-called benefits of controversial "red flag laws," designed to disarm potentially violent gun owners to prevent them from hurting themselves or others without due process.
Last month, the Justice Department sent over $200 million to help states implement red flag laws and crisis-intervention programs.
The order will also press Biden's Cabinet to "better support communities suffering from gun violence" and mandate better ballistics data reporting from federal law enforcement. According to the AP, a better ballistics reporting system would supposedly help match spent cases to the guns that fired them. Currently, state and local law enforcement are not required to report ballistics data, and many do not.
Biden has doubled down on his anti-gun rhetoric since the 2022 midterms, which saw Democrats sweeping election races across the country. Seemingly emboldened by those midterm results, Biden has since regularly called for and promised a ban on "assault weapons" in his public speeches.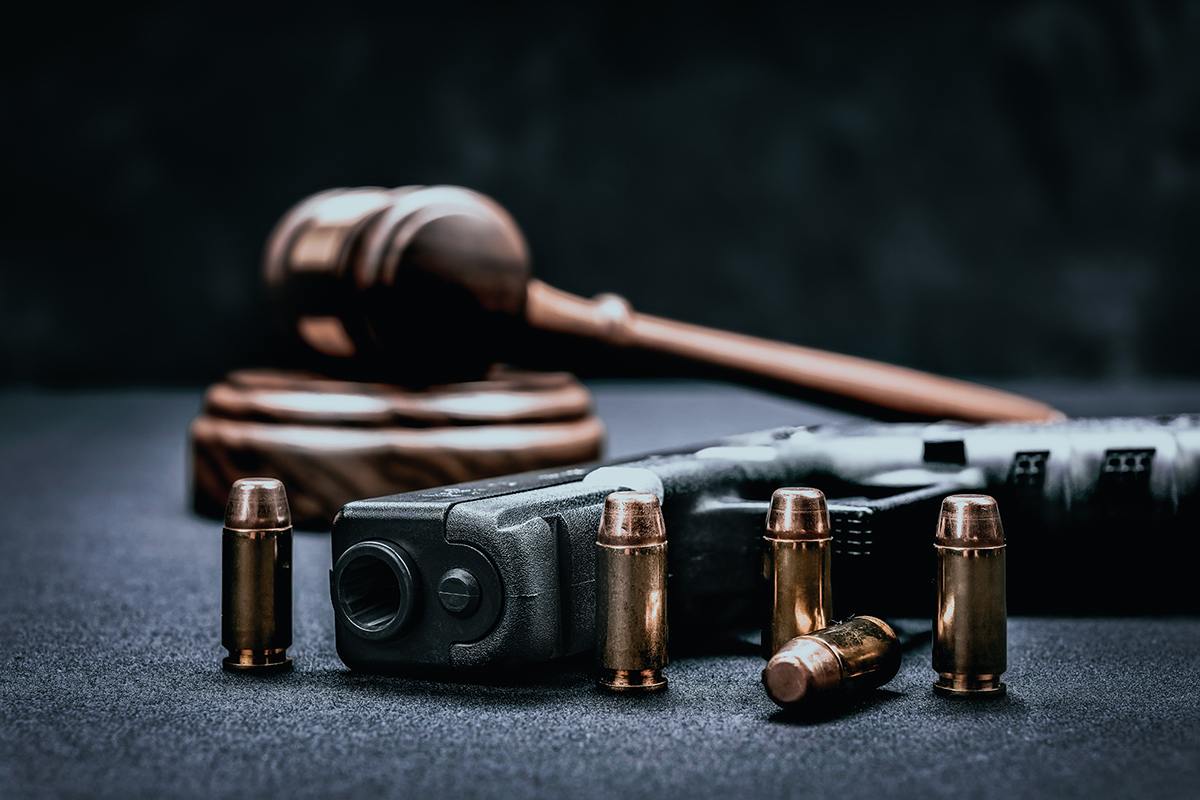 The Second Amendment currently restricts Biden's authority to implement sweeping bans on standard rifles and handguns via executive order. He must rely on bipartisan legislation for any kind of large-scale gun ban or restrictions, like the huge package of laws he helped push through Congress last summer.
The most comprehensive gun control bill in decades, the Bipartisan Safer Communities Act (BSCA), was adopted in 2022 following a string of mass shootings, including the tragic massacre of 19 elementary school students and two teachers in Uvalde, Texas.
The BSCA expanded background checks for potential gun buyers between 18 and 21. It also increased federal funding to expand existing red flag laws and establish new laws in states without them already in place. Biden is limited to going beyond the measures in the BSCA, although he routinely calls for more extreme gun control measures.
---
READ NEXT – Credit Card Giants Back Away From Tracking Gun Purchases