In the furor over the Supreme Court's highly controversial overturning of the Roe v. Wade decision, the fact that President Joe Biden signed the most comprehensive gun bill into law last weekend got lost in the shuffle a bit. But it still happened, and law-abiding gun owners now have to deal with the repercussions.
The Bipartisan Safer Communities Act is the first significant gun control law enacted in the past three decades and the first federal gun bill to clear both the House and Senate since the Brady Handgun Violence Prevention Act (Brady Bill) was passed in the early 1990s. This comes directly on the heels of a major Second Amendment win regarding concealed carry via a Supreme Court decision issued a few days earlier.
This bill was born of a series of bipartisan negotiations in the Senate among 10 Democrats and 10 Republicans in the wake of the tragic murders at Robb Elementary School in Uvalde, Texas.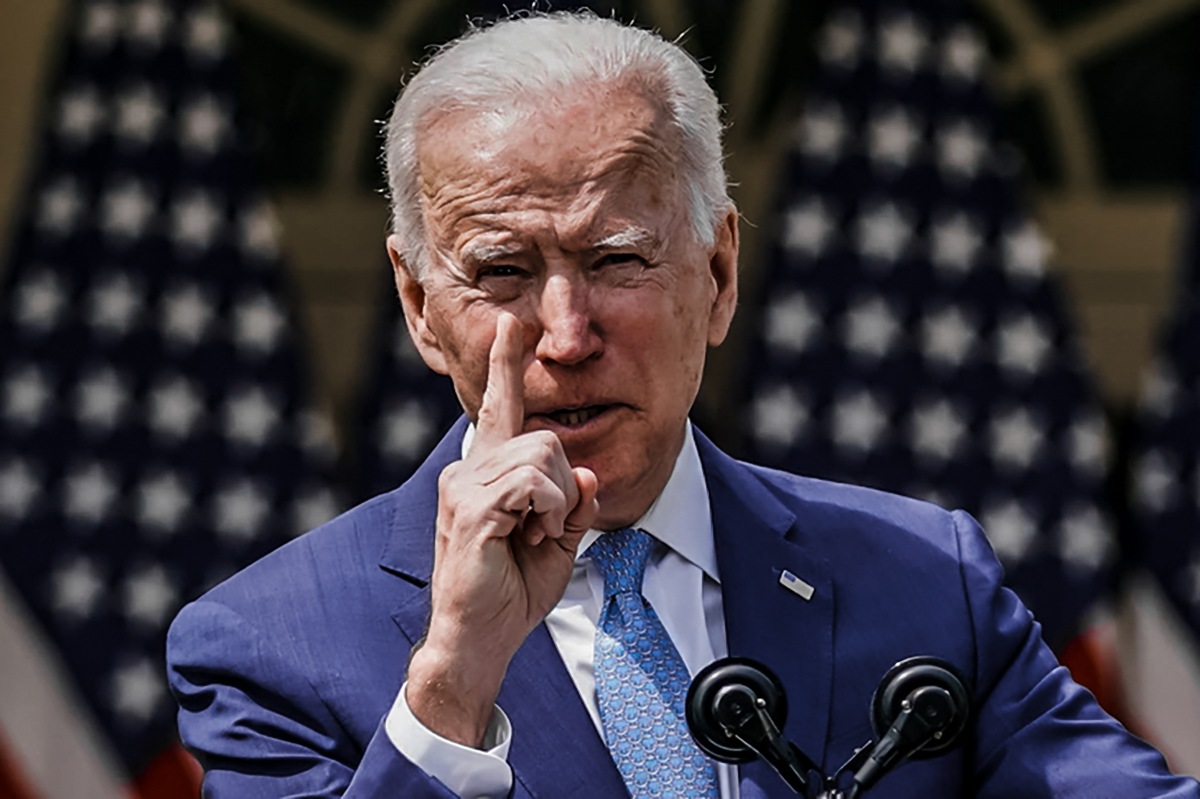 It cleared the Senate quickly after leaving committee and then passed equally fast in the House before being signed by Biden on Saturday, June 25.
The new law is expansive, but the two big bullet points are expanded background checks for potential gun buyers between the ages of 18 and 21 and federal funding to expand existing red flag laws in states that have already adopted them and to establish new red flag laws in other states.
So what exactly does this mean for the average gun owner, and when do the provisions of the Safer Communities Act go into effect?
The short answer is, different portions of the act get rolling at different times. Below is a rundown of what's included in the new legislation package and when each provision goes into effect. Read the entire text of the Safer Communities Act here.
RELATED – Is the White House Trying to Quietly Kill Sales of Green Tip 5.56 Ammo?
---
Title I: Children and Family Mental Health Services
This section creates provisions for Medicare to financially support states in creating mental health services programs, especially in schools. It gives assistance to states by expanding the Certified Community Behavioral Health Clinic demonstration program and requires the Centers for Medicare & Medicaid Services (CMS) to provide instruction and guidance to states on how to provide telehealth services via Medicare and the Children's Health Insurance Program (CHIP).
CMS must also provide resources and guidance to state governments and schools on providing mental health services in schools. Grants in the amount of $50 million will be distributed to state governments. The bill also reauthorizes the Pediatric Mental Health Care Access grant for five years.
The planning grants will be issued as soon as practicable, and the assistance and guidance to states on improving access to telehealth services covered under Medicaid and CHIP will go into effect no later than 18 months after the enactment date.
---
Title II: Firearms – New Gun Laws
Improving NICS Examination of Juvenile Records
If you are an adult between the ages of 18 and 21, after Oct 1, you are going to face a significant wait time for every gun purchase so that a more in-depth background check can be conducted.
Section 12001 uses the NICS background check system to expand background checks for potential gun buyers under age 21. If a person committed a disqualifying crime while they were a minor — under age 18 — they are prohibited from buying a firearm. This process requires a deeper NICS background check than what is typically applied for gun purchases, one that delves into state and local juvenile records. The process, by law, is allowed to take up to 13 business days total, which can amount to several weeks of real-life time.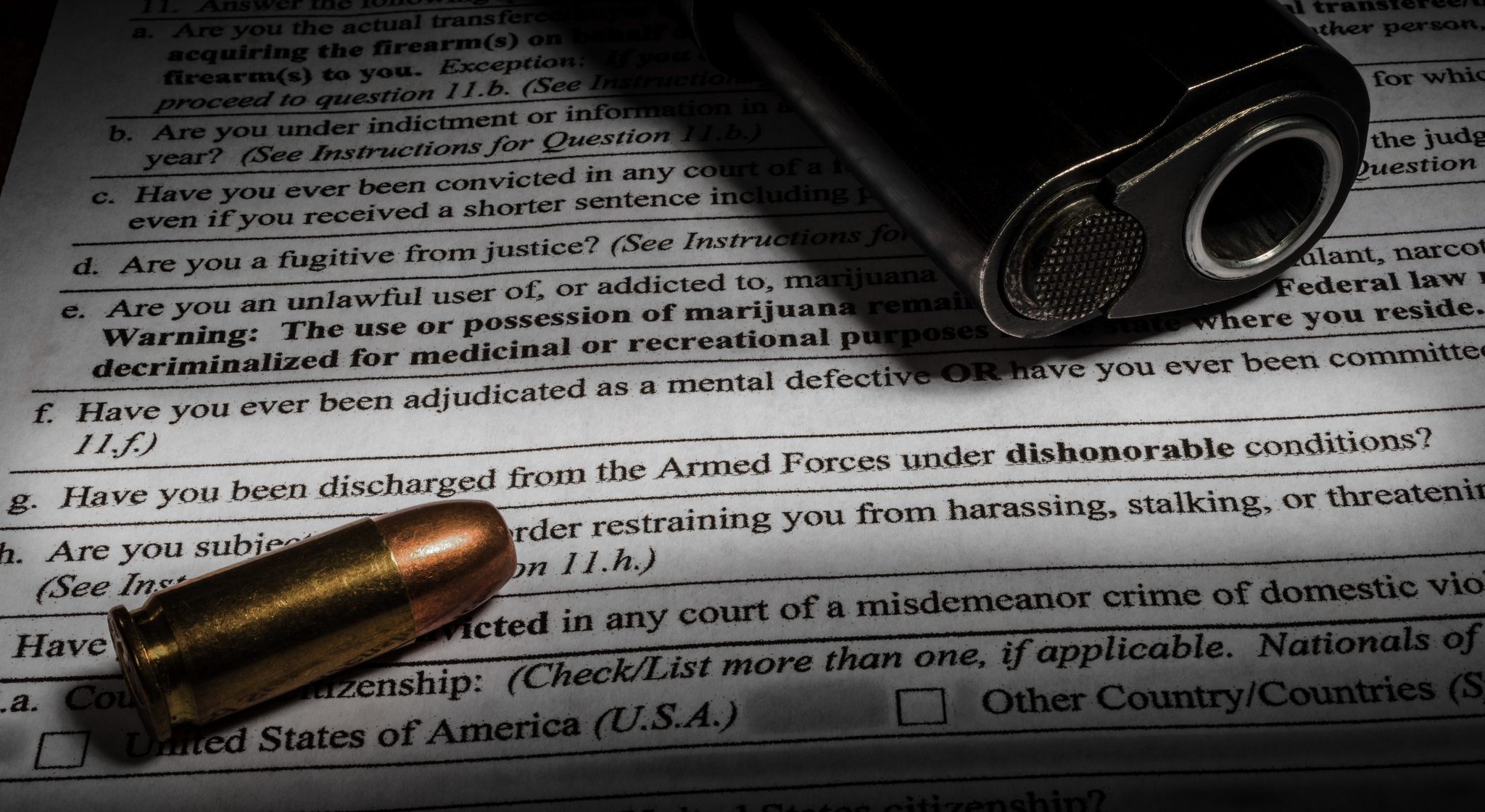 "If a licensee contacts the system established under this section regarding a proposed transfer of a firearm to a person less than 21 years of age […] the system shall immediately contact the criminal history repository or juvenile justice information system, as appropriate, of the State in which the person resides for the purpose of determining whether the person has a possibly disqualifying juvenile record."
A gun buyer must be notified within three days if authorities find cause to investigate their criminal and mental health records further. The law says this deeper dive should be done "as soon as possible, but in no case more than 10 business days, after the licensee contacts the system."
This applies only to long gun purchases from Federal Firearm License (FFL) holders by default since federal law already requires a minimum age of 21 for FFL handgun purchases.
The section states that mental health records from before the applicant was 16 are not disqualifying and that an annual audit should take place to ensure only applicable criminal records are being considered.
This provision goes into effect at the start of the new fiscal year on Oct. 1, 2022.
RELATED – Guy Biden Nominated to Run ATF Has Never Owned a F*cking Gun
---
FFL Regulation Changes
Section 12002 clarifies the definitions of gun sellers and will, supposedly, require more individuals to obtain FFLs: namely anyone engaged in the business of selling firearms. It defines the phrase "engaged in the business" with the following paragraph:
''The term 'to predominantly earn a profit' means that the intent underlying the sale or disposition of firearms is predominantly one of obtaining pecuniary gain, as opposed to other intents, such as improving or liquidating a personal firearms collection: Provided, That proof of profit shall not be required as to a person who engages in the regular and repetitive purchase and disposition of firearms for criminal purposes or terrorism."
This provision went into effect upon enactment.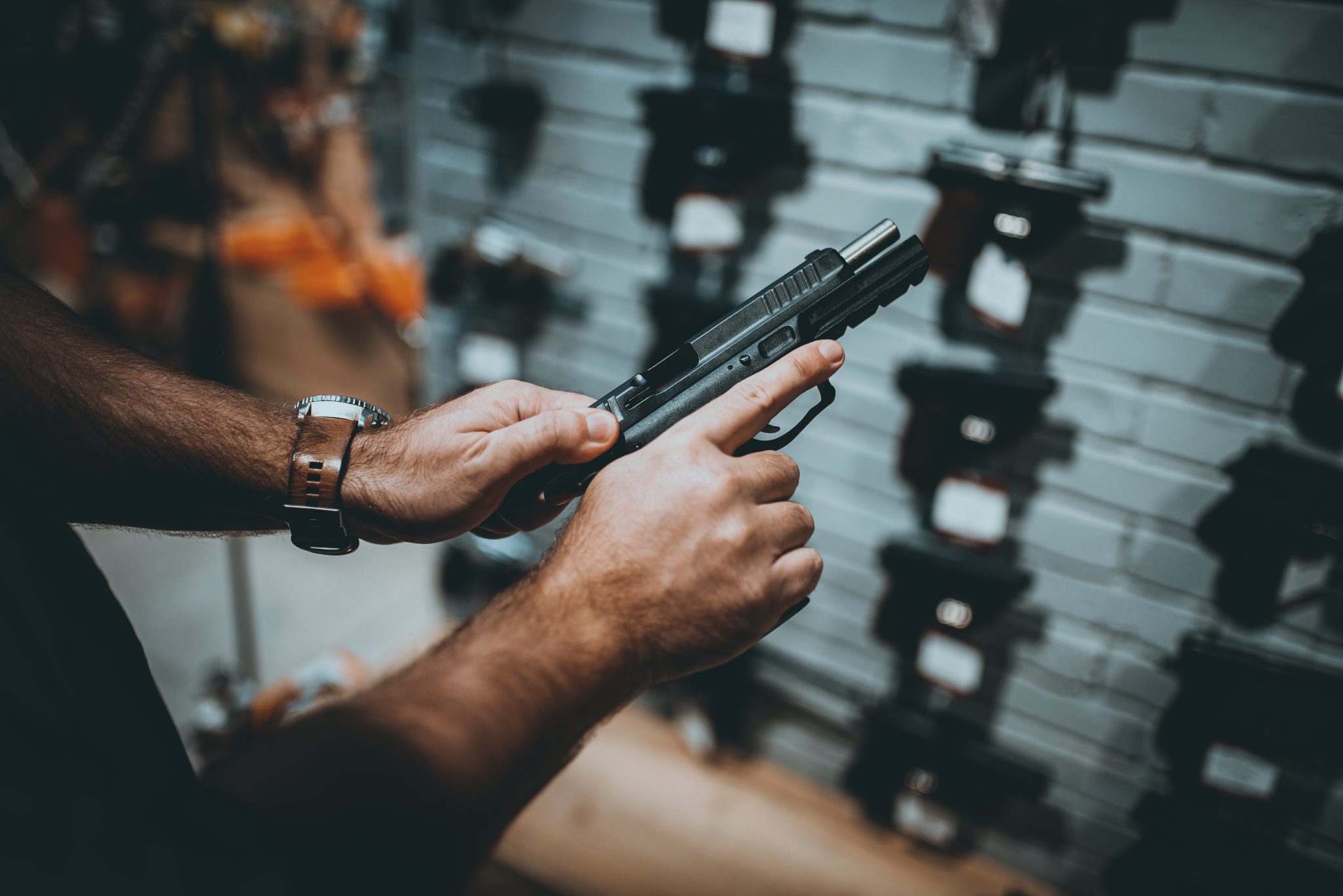 ---
Funding for Red Flag Laws
Section 12003 lets states use grant money from the Byrne JAG program to implement crisis intervention programs — a euphemism for red flag laws. Money to establish red flag laws will be given to states that don't have them, and the funds will be used in other states to strengthen existing red flag laws.
The legislation does state that such laws must adhere to due process, including the right to fair hearings and legal counsel and a "high burden of proof." However, states can decide which kind of "crisis intervention program" to implement, and the very premise of such laws has come under heavy scrutiny as being unconstitutional.
RELATED – No, the AR-15 Was Not Designed to 'Blow Targets Apart' or Cut Off Heads
---
Federal Gun Trafficking Laws
Section 12004 establishes new federal gun trafficking laws and also makes it a federal crime to make a straw purchase on behalf of someone who cannot legally purchase or possess a firearm. Violators are subject to 15 years in prison. If the firearm in question is used in a "terrorist attack" or "drug trafficking," the penalty increases to 25 years.
Previously, straw purchases were illegal because they required a purchaser to lie on ATF Form 4473 when purchasing a gun, but it was not a federal crime.
The law also allows law enforcement a wide berth to investigate and prosecute such crimes. They can use wiretaps, forfeiture laws, racketeering charges, fines, and money laundering mechanisms to build cases. It also expands criminal statutes to criminalize smuggling firearms outside of the country. A new ATF program will also be funded under this section on straw purchases; it also forbids operations like the infamous Operation Fast and Furious sting.
The aspects of this section regarding gun trafficking and straw purchases are effective upon enactment. Funds for straw purchase prevention awareness will be released on Oct.1.
---
Boyfriend Loophole Closure
Section 12005 closes the so-called "boyfriend loophole" by changing the regulations on firearms purchases and domestic assault charges.
The law previously restricted gun purchases after domestic assault convictions related to a spouse or cohabitant. This section expands that to disqualify anyone found guilty of a domestic violence charge (misdemeanor or felony) in a romantic relationship, regardless of marital status. The restrictions apply for five years. After that time, if no additional violent crimes are committed, Second Amendment rights will be restored.
This section went into effect upon enactment; penalties are not retroactive to crimes that occurred before the new law was enacted.
---
READ NEXT – SCOTUS Strikes Down NY Gun Law, Expands 2A to Cover Public Carry