At 12,633 feet, Humphreys Peak is the tallest in Arizona. The trail to its summit is 5 miles up and 5 miles down, with an elevation gain of more than 3,000 feet. It's a challenging trek even in great weather with a clear trail — it's utterly inadvisable if you dismiss basic hiking safety and attempt it on a whim without any prep, without proper gear, and with lots of snow on the ground.
But that's precisely what Philip Vasto did recently, and it didn't turn out too well. The 28-year-old Brooklyn man tried to summit Humphreys twice on consecutive days — March 2 and March 3 — and had to be rescued from the mountain both times.
The New Yorker was in Phoenix on a work trip and decided to get in a quick hike while he was in town.
Vasto, who says he completed his first major hike just two years ago at the Grand Canyon, did some quick research on AllTrails, a mobile trail guide app for hikers and trail runners, and figured that Humphreys would be easy by comparison.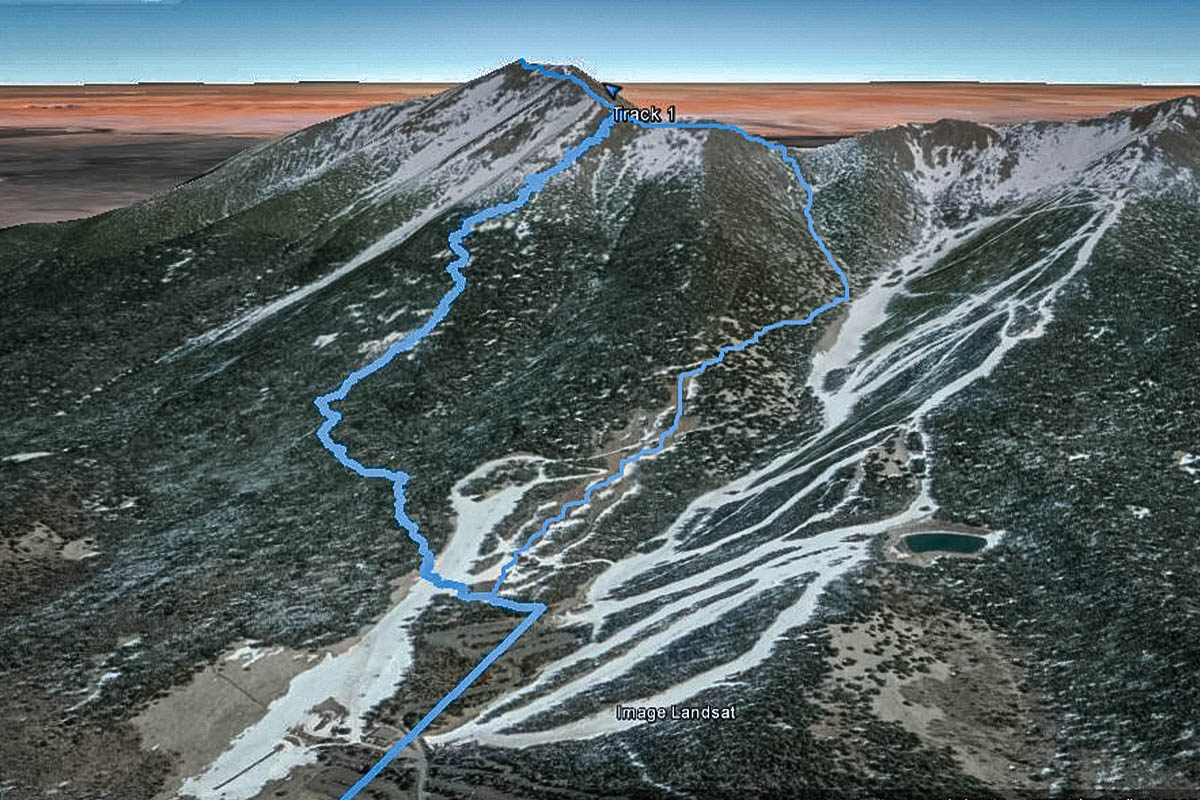 Unfortunately, he failed to consider the amount of snow still present at higher elevations or that a mid-afternoon start time would mean he'd be on the mountain after nightfall.
Without a headlamp at 10,600 feet and unsure of his direction, Vasto called 911 on March 2 as it was getting dark. The Coconino County Sheriff's Office search and rescue (SAR) unit was dispatched, and emergency personnel used tracked vehicles from the Arizona Snowbowl ski resort to get to Vasto's location.
Once they located the wayward hiker, SAR personnel spoke to him about the dangers of hiking without proper equipment and planning. According to responding officer Sgt. Aaron Dick, they also recommended that he wait a couple of months and revisit the trail in warmer weather.
According to Dick, in the past 10 years, there have been 62 SAR missions in the San Francisco Peaks Wilderness area, which contains Humphreys Trail.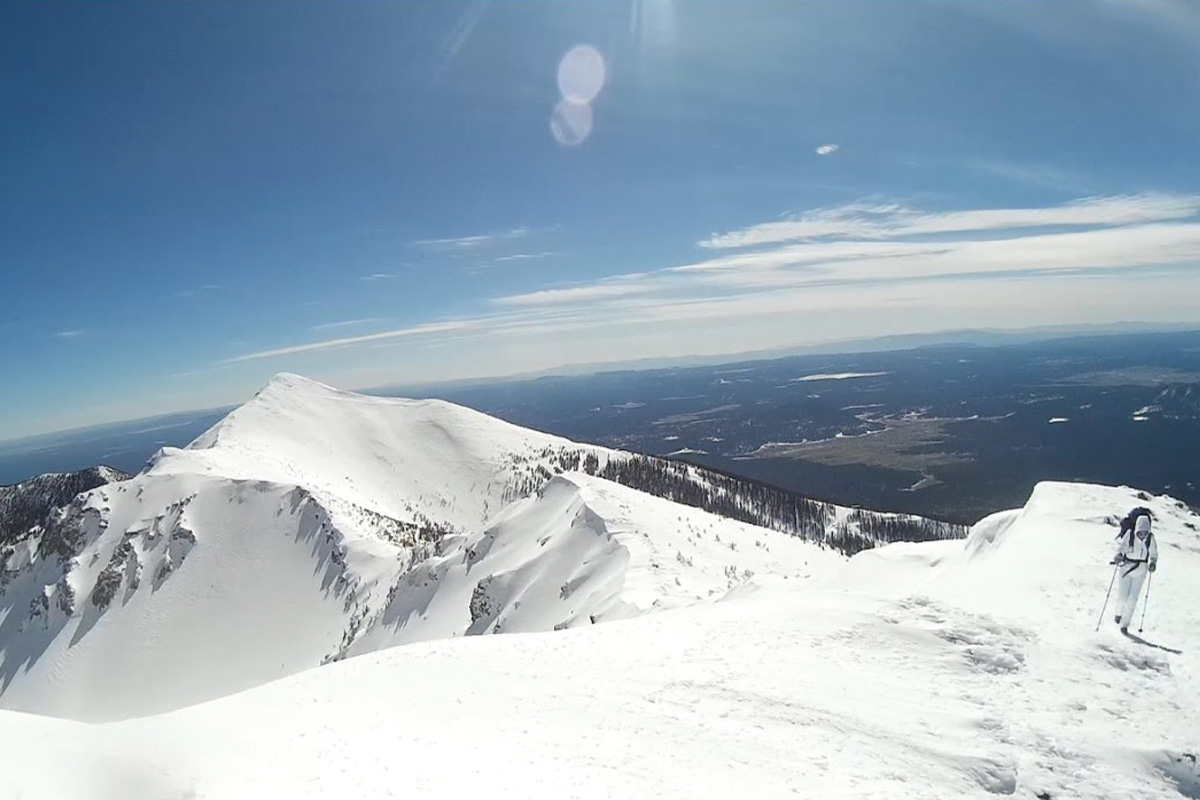 RELATED – Utah Elk Hunting: Intense Backcountry Rescue Saves Hunters' Leg
During that time, Dick says he's also seen an explosion in the use of social media and trail finding apps as primary wayfinding tools for people who aren't really savvy in the outdoors.
"One of the potential pitfalls of the technology is that people take a shortcut and don't spend as much time preparing, gathering info, or building up their skills to be sufficient in these kinds of austere environments," Dick said.
"They know that if things don't go well, or they're not enjoying themselves, and it's not working out the way they wanted to, they can push a button, make a call, and summon assistance quickly," he added.
While technology isn't all bad, using it responsibly is essential.
Likewise, possessing an understanding of "offline" basics means that when your tech craps out, you have other wayfinding and survival skills to fall back on. Carrying a map and compass and understanding how to use them together is a great example.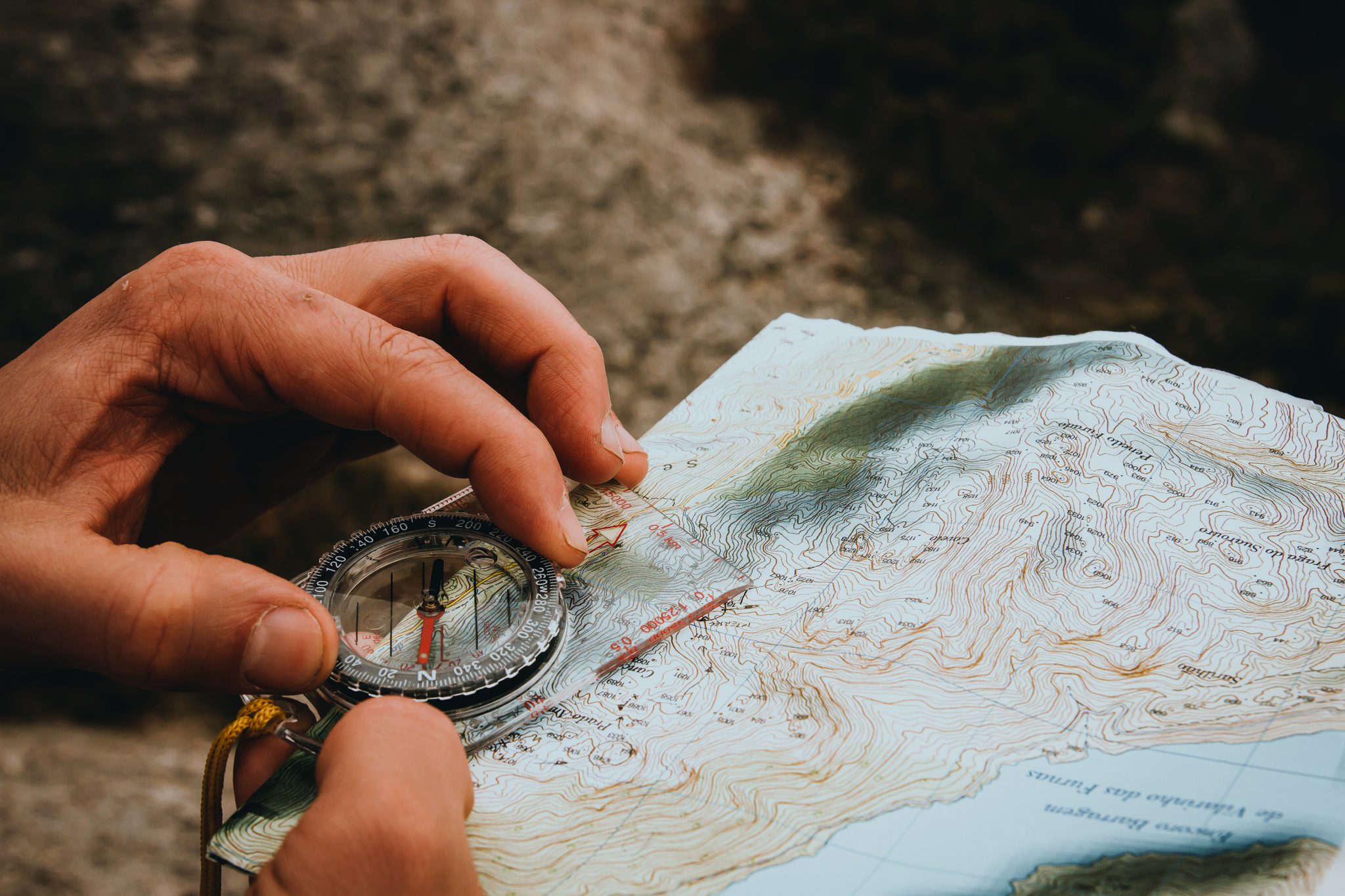 Doing more than a quick search about the trail or area you're going to hike is recommended, too. Look at trail information on Forest Service, National Parks, or local hiking club sites. Hikers should also check weather forecasts so they can wear and bring the appropriate gear. Dick also suggests that if things don't look good, simply change your plans.
"The nice thing about mountains and canyons is that they will be here next week, next month, next year," Dick said.
Unfortunately, Vasto did not heed the advice of search and rescue professionals and apparently didn't learn much from his first ordeal on the mountain. The next morning, he decided to give the trail another go. This time, he started at 9 a.m. to give himself more time to reach the top.
By 3:30 p.m., he still hadn't reached the summit. With the temps dropping, the wind cranking, and daylight running out on him like it had the day before, Vasto decided to turn back. Soon after, with only 5% battery left on his phone, he called 911 for another extraction.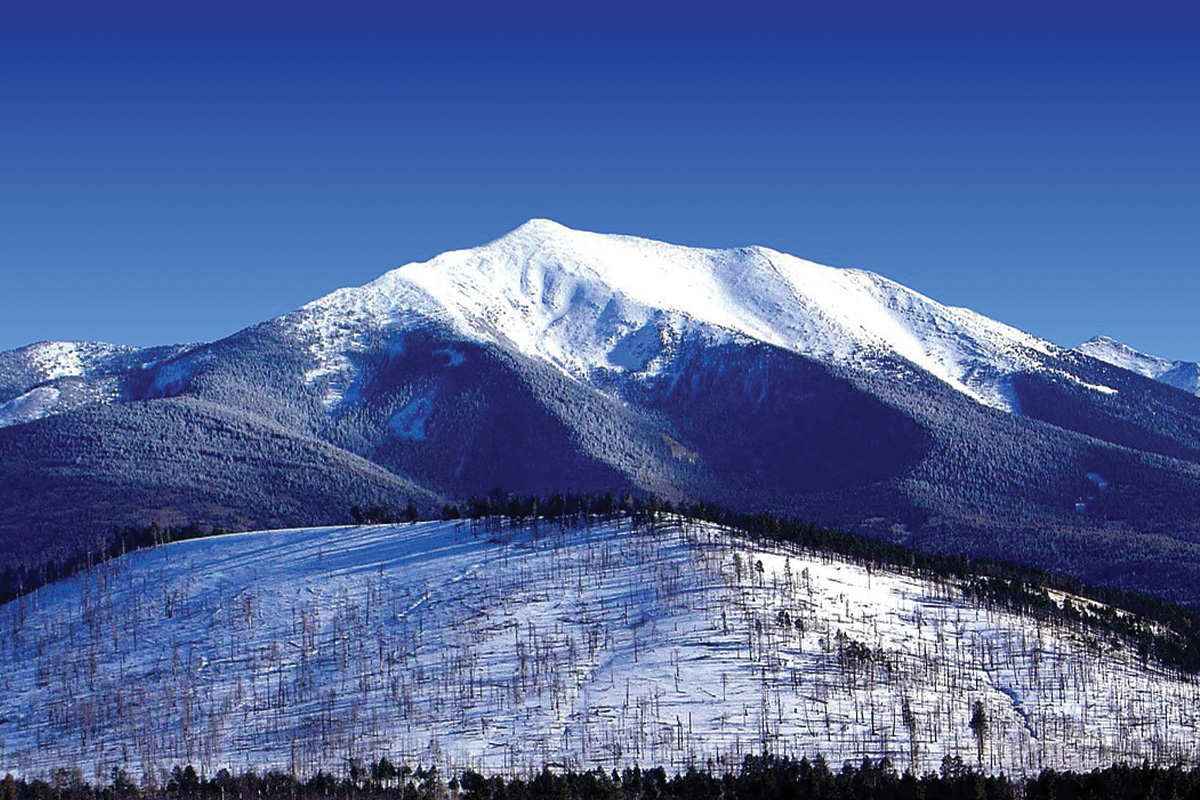 RELATED – WATCH: Crazy Ultramarathon Blizzard Rescue Captured on Video
The Arizona Department of Public Safety Northern Air Rescue responded with a helicopter this time, retrieved the determined hiker, and dropped him in the ski resort parking lot.
According to the Arizona Daily Sun, the Sheriff's office again "provided [Vasto] with preventative search and rescue education about the conditions on the trail and the approaching winter storm and encouraged [him] to not attempt the hike again." 
To put it plainly, emergency units don't want to load out for calls like this. Aside from the fact that the whole situation could've been avoided with some common sense, it's also not a cheap call.
In Arizona, search and rescue operations cost about $1,000 an hour. But the bill doesn't go to the rescued individual — it's funded by state taxpayer dollars.
Some states are not as forgiving as Arizona, though. The issue of who-pays-the-tab when an SAR response is triggered is a hotly debated topic.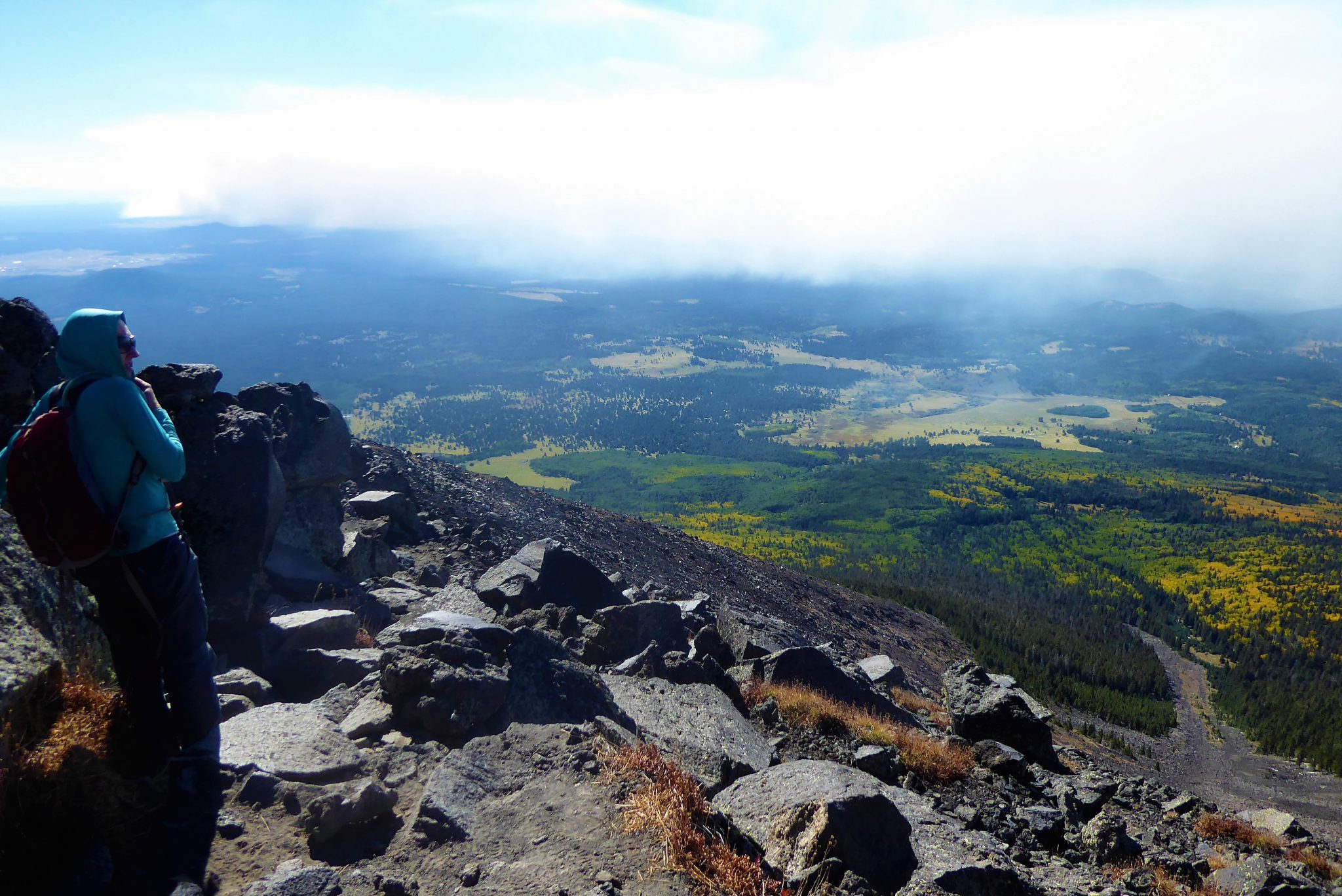 A National Park Service article reported that SARs in the late 1990s in Grand Canyon National Park alone were so out of hand that they were costing taxpayers $1 million a year and totally outstripping park ranger resources.
The introduction of preventive search and rescue (PSAR) (educating visitors to use backcountry common sense, swift water safety, etc.) reversed the trend.
Unfortunately, as Sgt. Dick noted with the ubiquitous nature of technology, and even more recently, with more people getting outdoors during the pandemic, there's a lot of inexperience on the trails.
The bottom line here is that doing your homework and being mindful of hiking safety is what keeps you from having to get carted off the side of a mountain in a helicopter.
---
READ NEXT – Coast Guard Rescue: Alaska Hunters Stranded for 8 Days Safely Extracted