Sometimes a run-of-the-mill coffee shop is not enough. Sometimes a converted military vehicle working as a mobile coffee shop makes more of a statement. Enter the Black Rifle Coffee Company (BRCC) LMTV. Weighing in at 19,000 pounds, this Light Medium Tactical Vehicle was once a military troop transport. Now, it serves as a road-bound coffee shop emblazoned with the BRCC logo.
To gain a better perspective on the LMTV, Coffee or Die recently spoke with Paul Pacillas, the strategic partnerships and events manager over at BRCC. Pacillas travels the country with the LMTV crew, helping coordinate events with local venues and pioneer joint ventures with other companies.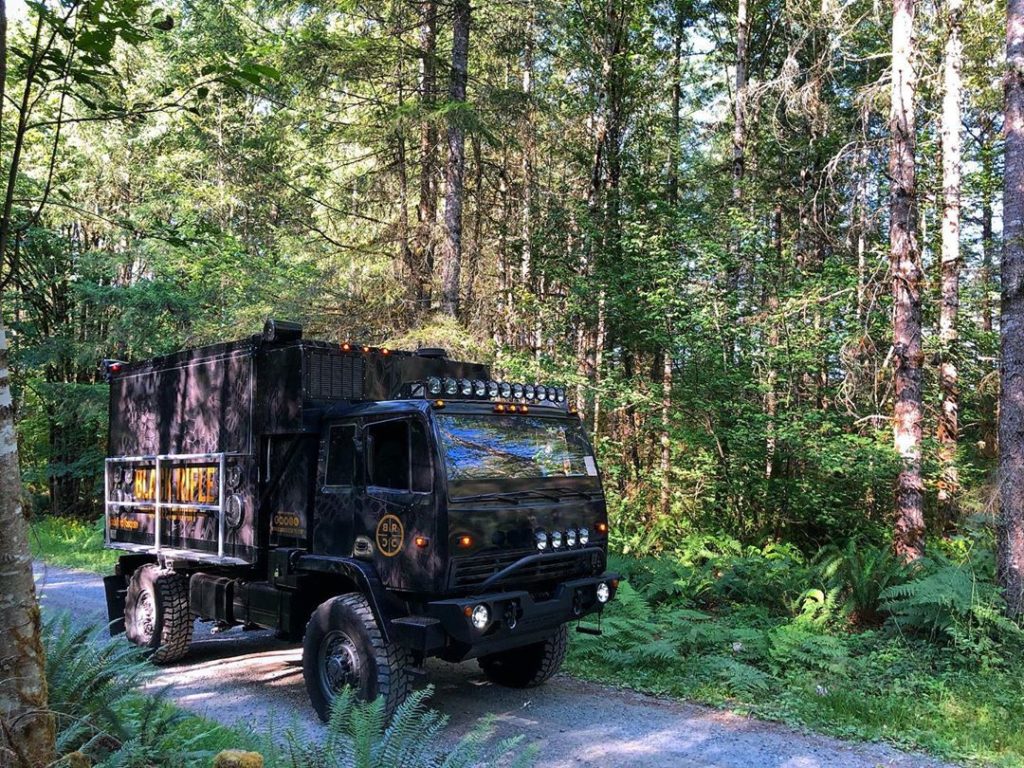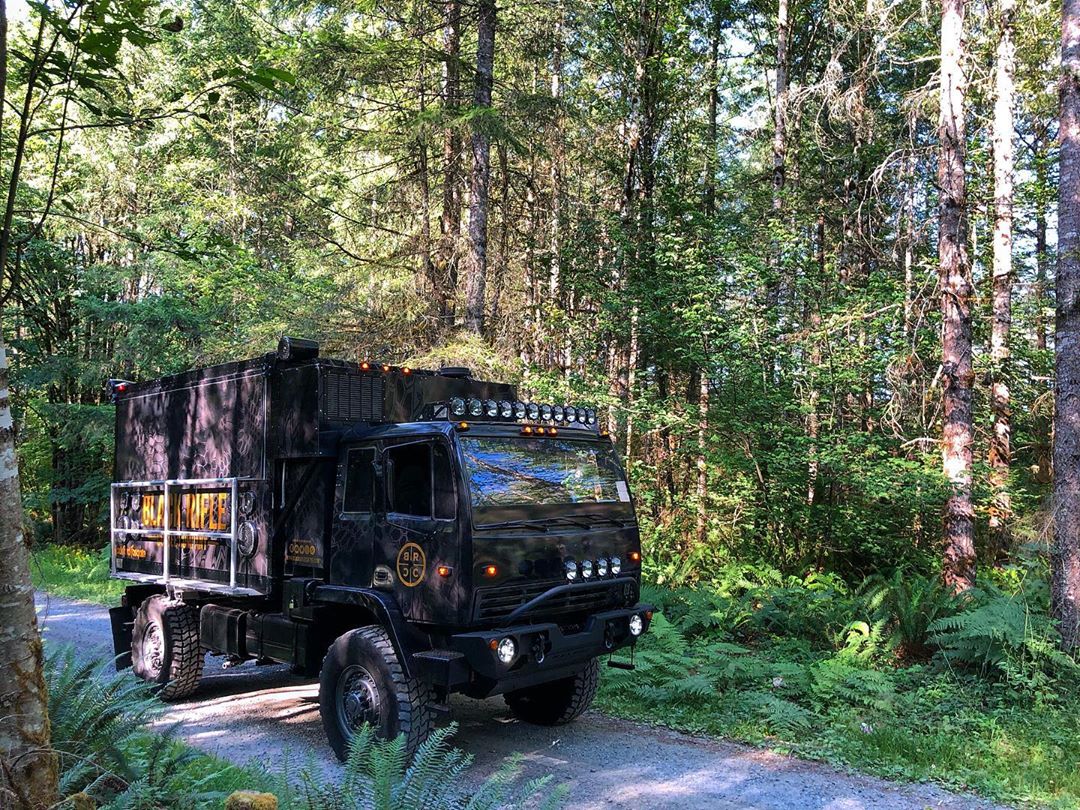 The custom-converted vehicle first hit the road in July 2018 after it was bought on Craigslist and retrofitted. In fact, BRCC got the truck ready to roll the day before its inaugural trip from Salt Lake City to Sturgis, South Dakota, was set to begin. Despite some difficulties in getting the behemoth over mountain passes, the LMTV's first road trip was a success.
The crew of the LMTV can make just about any coffee- or tea-based beverage. The LMTV can brew an impressive 415 cups of coffee in an hour. That's enough to keep a small crowd caffeinated all day. Add to that the Rockford Fosgate audio system with a whopping 4,000 watts of power, and the LMTV can be the life of a coffee-fueled party.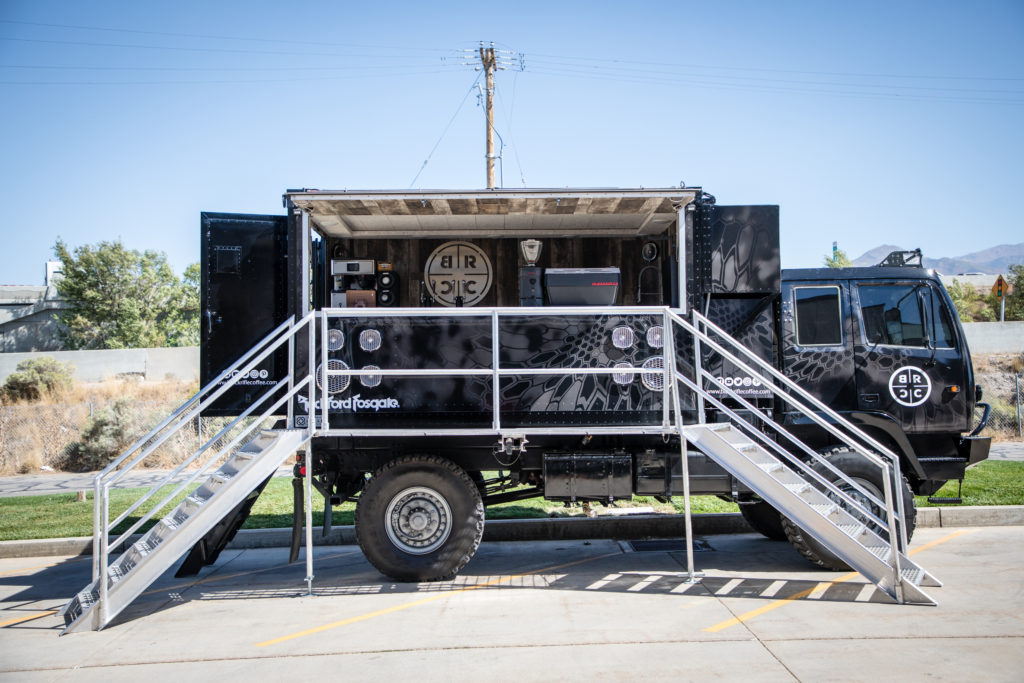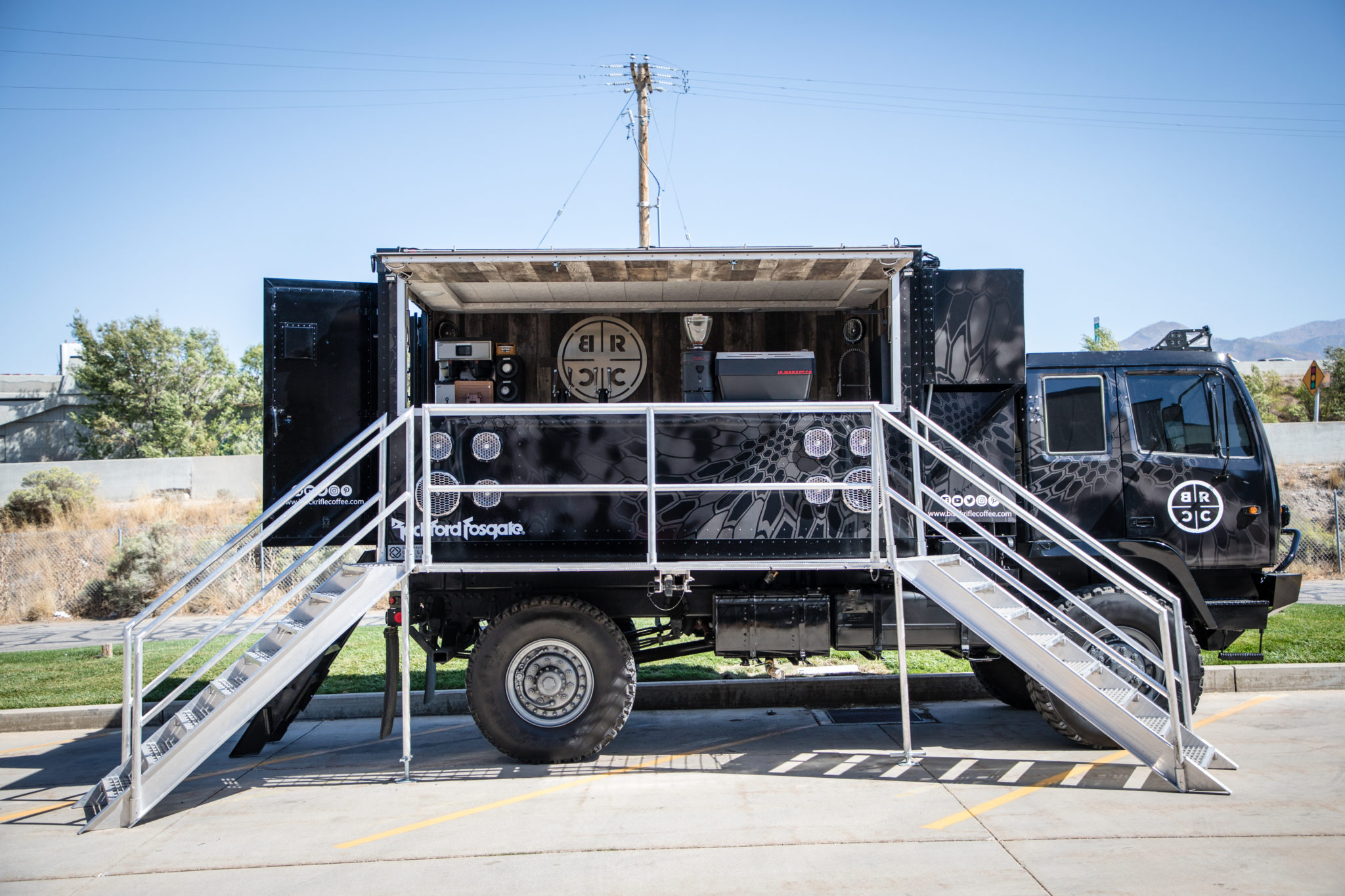 Since then, the BRCC LMTV has cruised the Western states from Texas to Washington. In large part due to the massive and unique nature of the vehicle, the public reception has been enthusiastic. Pacillas said that because of the dramatic presentation of the LMTV, a lot of people "had a hard time wrapping their head around the concept." But at the San Antonio Coffee Festival, "people were waiting in line for 45 minutes to an hour for a 3-ounce sample of our coffee," he added. The one-of-a-kind vehicle, combined with great coffee, was a first-rate marketing machine.
Wherever it goes, BRCC's LMTV, with its hulking frame and delicious coffee, is bound to make a splash. Recently, the LMTV was at TriggrCon 2019, a shooting sports convention in Washington State. As usual, the coffee was a hit, and Pacillas said that "reception was incredibly positive." After that, they spent the first part of August at the Sturgis motorcycle rally, one year after making its debut there.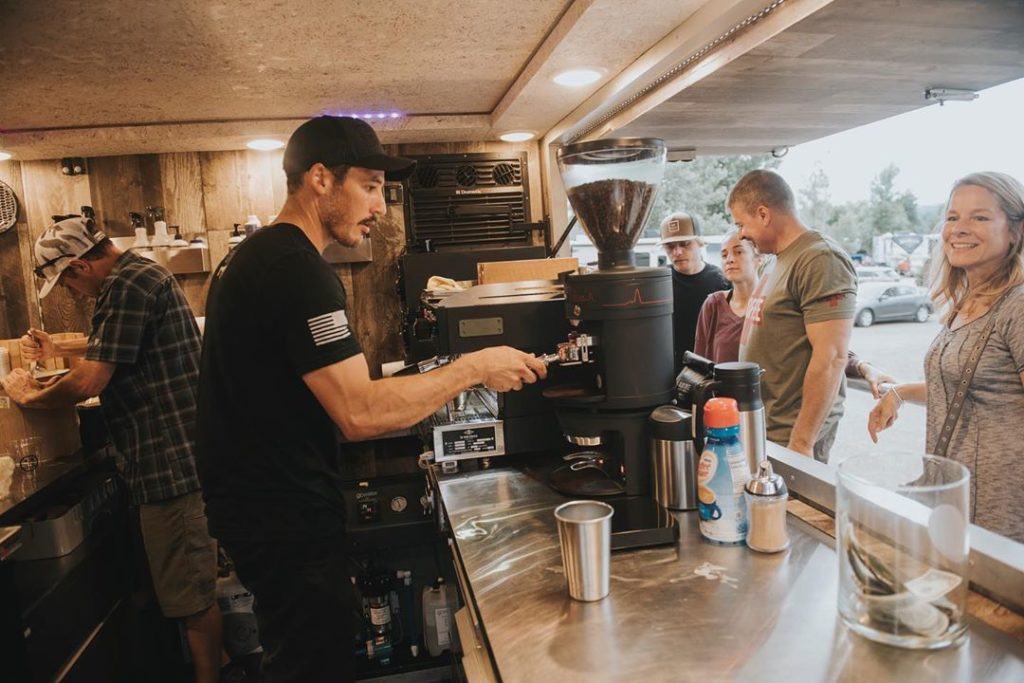 To keep this rhythm going, the LMTV crew works long hours and spends a lot of time away from home. And since the LMTV spends much of its travel time in fairly remote areas with limited cell reception, it can be even harder on the crew. The LMTV is lucky to approach 60 miles per hour, so long-distance travel is far from fast. 
Despite these difficulties, the LMTV has proven to be a real success. The truck drums up plenty of social media attention due to its appearance — and the superior quality of the coffee it sells doesn't hurt either.
This article was originally published Aug. 9, 2019, on Coffee or Die. 
---
 Editor's note: It's no secret that Coffee or Die is part of Black Rifle Coffee Company. Every once in a while we feature BRCC products — now is one of those times. Hey, at least the stuff is cool!