I admit I got annoyed with the 6mm Creedmoor. Why? The same reason I got annoyed with the 6.5 Creedmoor when it came out.
For a while, the relatively new caliber was everywhere. If I read an article in a magazine, it was about how the 6.5 Creedmoor was a ballistic win. Outdoor television programs raved about it, and I couldn't open YouTube without being inundated with the latest and greatest wildcat cartridge gone mainstream.
Then, every hunting buddy I had called and said, "Bro, you gotta get a 6.5 Creedmoor."
I had nothing personal against the medium-powered, fast, and flat shooter; I was just over the marketing campaigns and press. It was too much hype.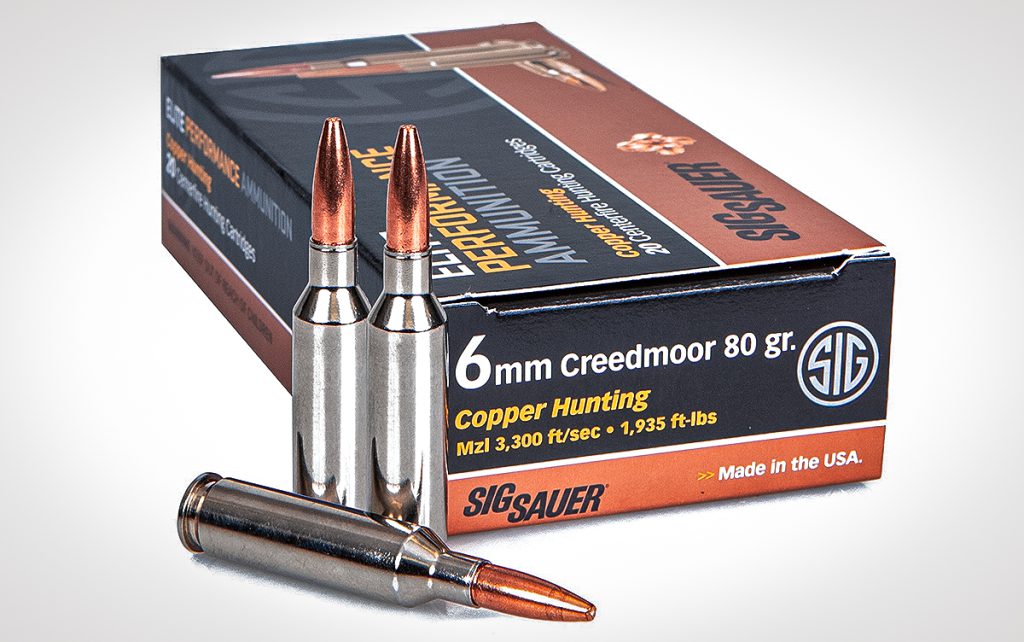 Then, in 2022, I finally folded and harvested a Colorado pronghorn with a Benelli BE.S.T. Lupo Bolt-Action rifle chambered in 6.5 Creedmoor. My ammo of choice was Fiocchi's 129-grain Hyperformance. After 10 minutes on the bench, I banged steel at 400 yards. After that hunt, I begrudgingly accepted the 6.5 CM.
But now, there's a new caliber to annoy me because it's becoming so damn popular in some circles — the 6mm Creedmoor.
RELATED – Mad Pig Customs: Dragging Lever Guns Into the Modern Age
---
Birth of the 6mm Creedmoor
Shortly after that hunt, I heard about a new wildcat — the 6mm Creedmoor. I took an interest because as I skimmed the article where I first read about it, I saw a name I recognized — John Snow.
Snow is a rifle nut and the current shooting editor for Outdoor Life magazine. I have hunted with John and enjoy his company, and I know he has forgotten more about rifles, cartridges, and ballistics than I will ever know.
Snow loves to stretch the range of any rifle he shoots and decided to use a necked-down 6.5 Creedmoor case to shoot 6mm bullets. Snow was in the middle of penning an article about how to build a wildcat cartridge, and viola, he started playing.
His goal was to create a new long-range shooter with less recoil and a ballistic coefficient that would still allow it to be slugged with the "1,000-yard gun" label. Snow succeeded.
He branded the new build the 6mm HOLE (Hornady-Outdoor Life Express) and started doing more testing with the round, which was fired from a custom-built by George Gardner of GA Precision. The rifle and the cartridge married together like peas and carrots.
Several years after Snow's initial build, Gardner researched, tested, and tinkered with ways for those competing in the new Precision Rifle Series world to gain an edge.
During PRS competitions, shooters shoot at targets ranged at 1,000 yards and farther. Competitors cannot use bullets with a diameter greater than .308 inches or with a muzzle velocity higher than 3,200 fps.
The PRS competitions combine long-range shooting with rapid follow-up shots; almost everything is timed.
Gardner reflected on Snow's work and concluded that the 6mm Creedmoor would be an ideal PRS shooter. Gardner modified an AR-10 platform to accept the round, and the 6mm Creedmoor took off. Other shooters immediately noticed the speed, accuracy, and lack of recoil, which made follow-up shots after an errant round easier.
Of course, while popular, PRS competitions showcase a limited percentage of shooters, and Gardner and others knew the round would be suitable for big-game pursuits. After the round received a SAAMI designation in 2017, Ruger and Hornady began selling factory 6mm Creedmoor ammunition and rifles for the cartridge.
Naturally, other big players in the ammo and rifle world noticed — today, manufacturers like Browning, Nosler, Savage, and others have jumped on the 6mm Creedmoor train.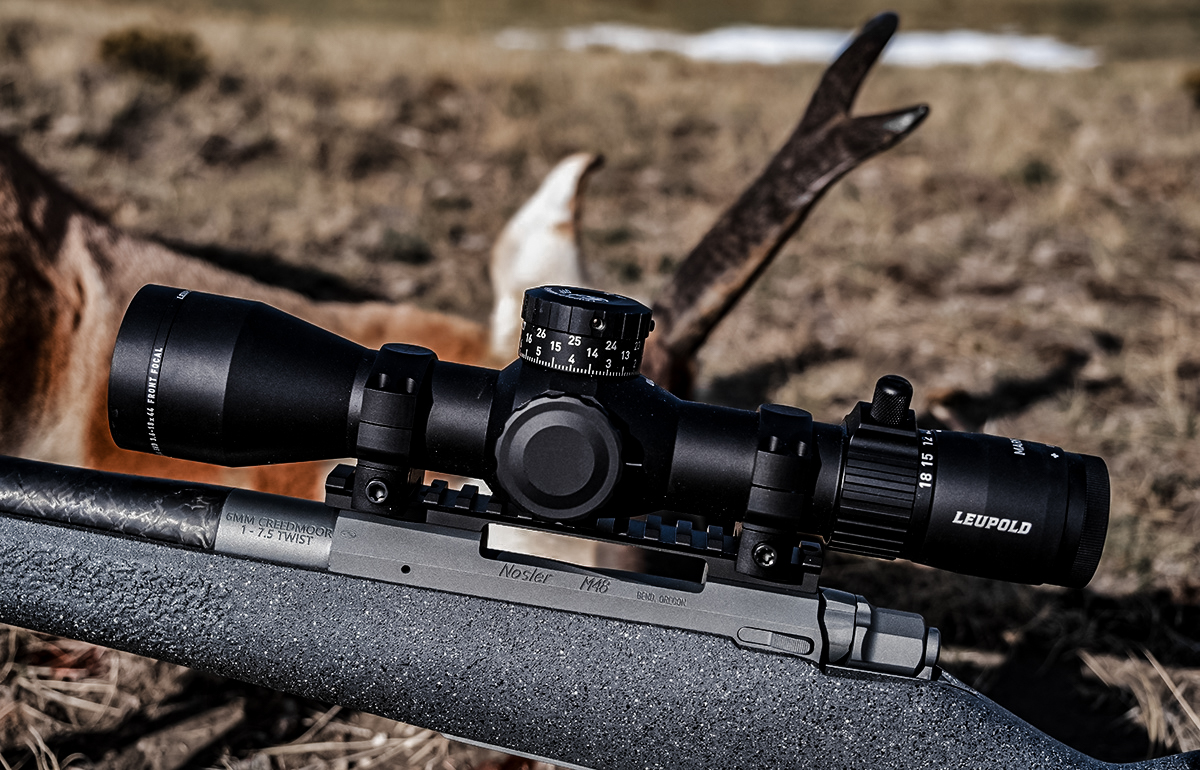 RELATED – Precision Rifle Series Shooting: 6 Keys for Beginner Success
---
What's In a Name + 6mm Ballistics Breakdown
For historical purposes, it's important to note that "Creedmoor" comes from the Creedmoor Psychiatric Center. The first long-range rifle matches were held in the 19th Century at this New York facility. These matches influenced modern long-range shooting techniques and equipment, and Hornady chose to honor that legacy by branding the 6mm wildcat cartridge with the Creedmoor name.
The 6mm Creedmoor is a popular choice among hunters as a versatile and reliable rifle cartridge. The round features a 6mm bullet, typically weighing around 105 to 108 grains, and has a relatively high muzzle velocity. With its pairing of ballistic performance and efficient design, the 6mm Creedmoor has become a top contender for hunting various game species.
One of the primary advantages of the 6mm Creedmoor as a hunting cartridge is its inherent accuracy and flat trajectory. The cartridge is known for precision, making it ideal for hunters who prioritize shot placement and ethical kills.
Its design features a relatively long, sleek bullet with a high ballistic coefficient, allowing it to maintain velocity and accuracy over long distances. Many hunters crave a flat, fast-shooting round, and the 6mm Creedmoor heeds this call. This aspect especially benefits hunters who must take precise shots at varying ranges.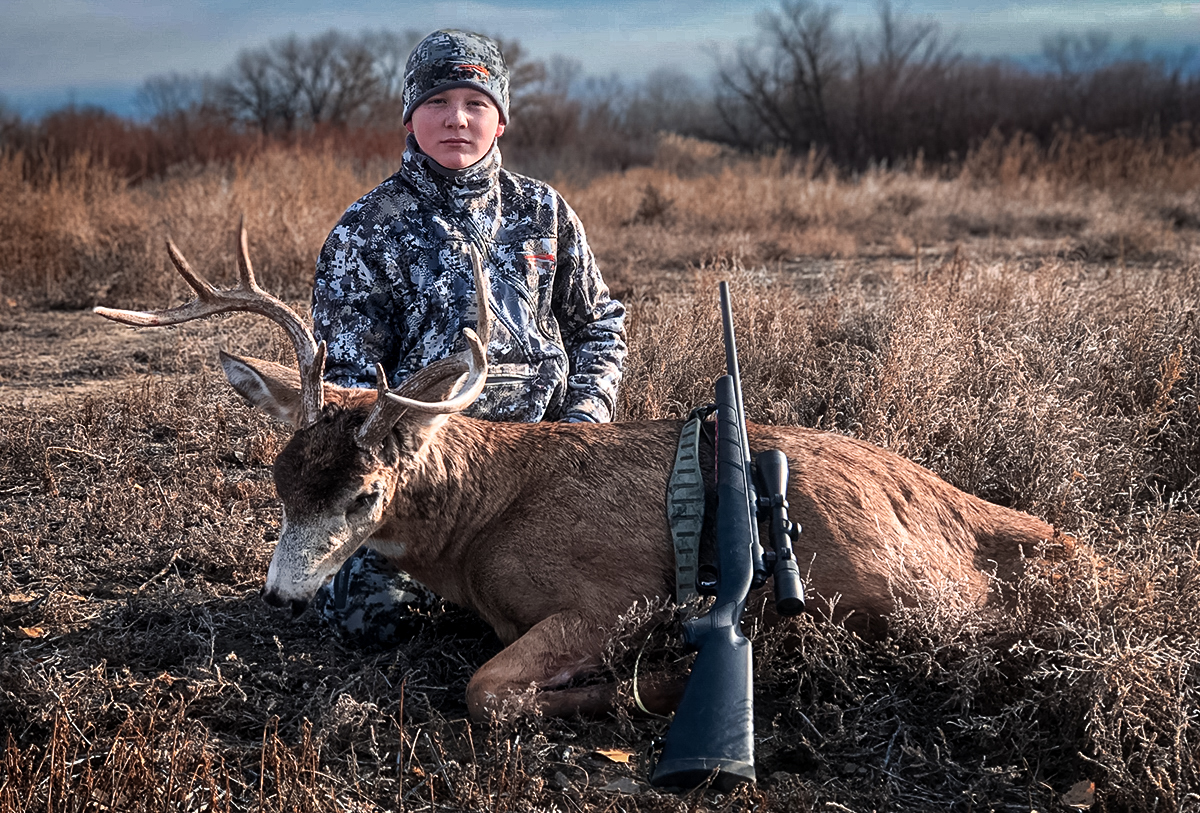 ---
The 6mm Creedmoor Is a Flat Shooter
As mentioned, the flat trajectory of the 6mm Creedmoor is another compelling reason hunters favor it. The cartridge is designed to minimize bullet drop, allowing hunters to maintain accuracy at extended distances. This characteristic is valuable for those pursuing animals in open terrain or hunting in areas requiring long shots. The minimal drop also helps hunters compensate for wind drift, enhancing their ability to make accurate shots in challenging conditions.
Regarding terminal performance, the 6mm Creedmoor balances velocity and bullet weight well. It typically propels lightweight bullets at high velocities, resulting in rapid expansion and energy transfer upon impact. This combination can effectively kill various game, including deer, antelope, and smaller predators.
Make no mistake, the 6mm Creedmoor can be used on larger big-game animals like elk, but it's officially categorized as a medium-sized game cartridge, and there are better options for those looking to take down heavy, big-boned game.
RELATED – The Black Powder Rifle: The Story of the First Precision Firearms
---
Long on Range, Light on Recoil
The 6mm Creedmoor's terminal performance is awe-inspiring within its effective hunting range, which is typically considered to be up to around 500 yards.
Another noteworthy aspect of the 6mm Creedmoor is its relatively mild recoil. This feature makes it a comfortable choice for shooters of varying experience levels, allowing for better shot placement and follow-up shots when necessary.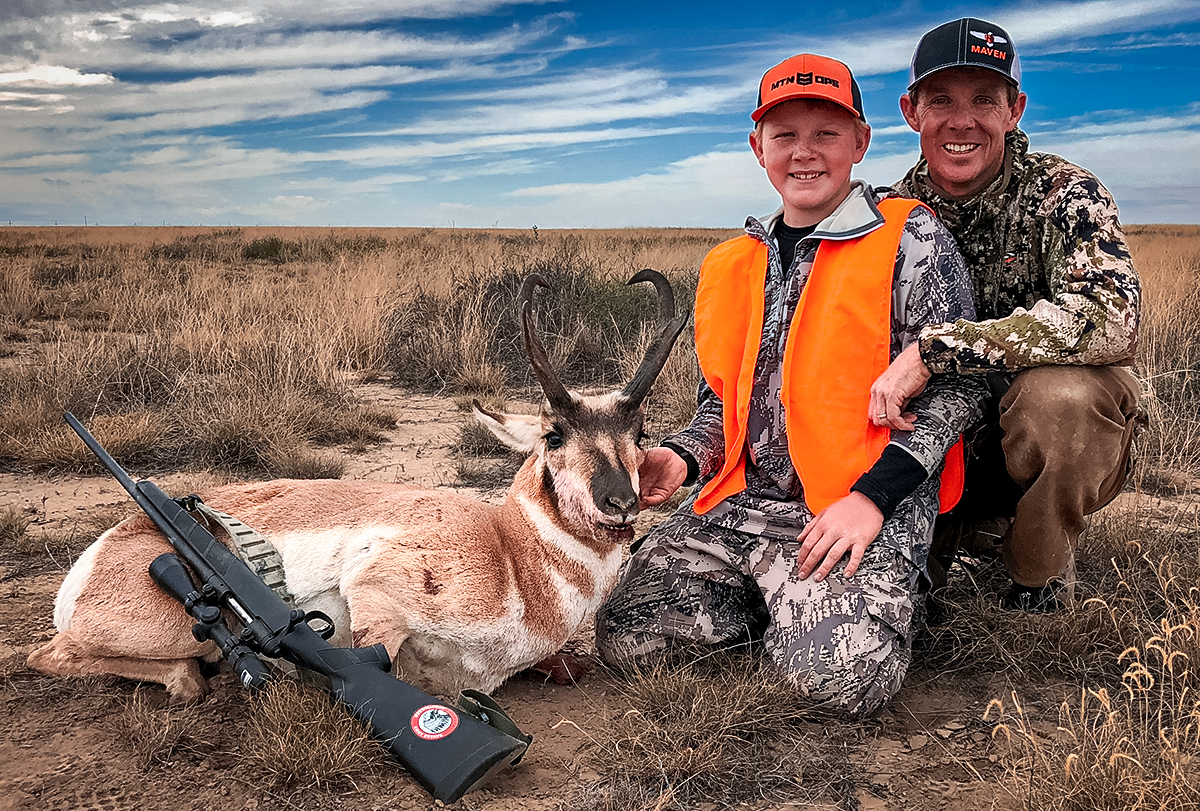 My oldest son, now 18, harvested multiple pronghorn and deer with his trusty 6mm Creedmoor. The rifle performed brilliantly for him, and being a small-framed shooter, he was thrilled that he could go to the range and send lots of lead without his shoulder taking a serious beating.
Reduced recoil is particularly beneficial during extended hunting/shooting trips, as it helps minimize shooter fatigue, enabling hunters to stay focused and accurate throughout the day.
The availability of ammunition is also an important consideration for hunters, and the 6mm Creedmoor offers a good selection of factory-loaded options. Many ammunition manufacturers produce a variety of bullet weights and designs tailored explicitly for hunting purposes. This availability ensures hunters can access suitable ammunition for different game species and hunting conditions.
Moreover, the 6mm Creedmoor can be chambered in a wide range of rifles, giving hunters numerous options. Many firearm manufacturers offer rifles chambered in 6mm Creedmoor, including bolt-action, semi-automatic, and even single-shot models.
This versatility allows hunters to select a rifle that best suits their individual preferences, whether for stalking, long-range shooting, or hunting in dense vegetation.
---
6mm Creedmoor: The Takeaway
The 6mm Creedmoor has established itself as a reliable and effective cartridge for hunting purposes. Its accuracy, flat trajectory, manageable recoil, and terminal performance make it an excellent choice for various game species.
With its versatility and availability of ammunition, the 6mm Creedmoor continues to gain popularity among hunters who value precision, reliability, and ethical hunting practices.
Though its history may be relatively short, the 6mm Creedmoor's impact on the shooting community has been significant, offering a potent combination of accuracy, versatility, and ballistic performances.
---
READ NEXT – Carcano Rifle: The Most Infamous Bolt Gun in U.S. History