Even after a residential blaze gave him third-degree burns, firefighting was a lifestyle Arron Williams couldn't leave behind. He got hooked after going on a ride-along in high school, and now going into his seventh year with his local Fire Department, he views his coworkers as part of his family.
"You know, a lot of cliched people say it's to help the community, which it is, or it's the adrenaline rush, which there's plenty of it. But it's just like in the service or for police officers — it's about the guys and gals you work with," Williams said. "It's the community you're involved in. It's just a special thing."
Why do you do what you do?
I realized early on I wasn't going to be a professional baseball player. So this job provides a lot of similarities to the sports world — you have your teammates, your coworkers. I always wanted to be a chef — well, I get to cook every day I go to work. Become a paramedic — well, every day I've got to run 25 paramedic calls. I wanted to be a fireman, and I get to be a fireman once a month or so when we get a good fire. 
Obviously, helping the community is a lot of what we do, and I'd be a liar if I said that wasn't special to me. In a job like this where you're faced with the realities of this world — the homelessness, veteran PTSD (post-traumatic stress disorder) you see out there out on the streets, from the Vietnam wars or even you see from our Iraq and Afghanistan wars, you get veterans living out there in the streets. Or you see domestic abuse in the homes, and we're the first line of defense. Or we're the first line of defense for an officer down shooting call. It's those moments where you get to be a part of something that's bigger than yourself. There's no words to describe what that feeling is like.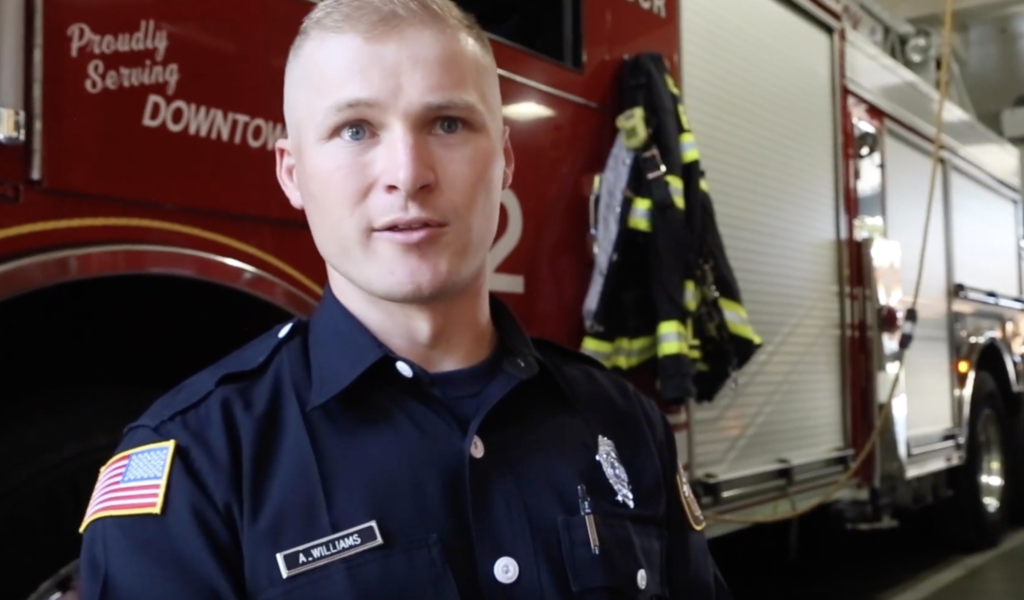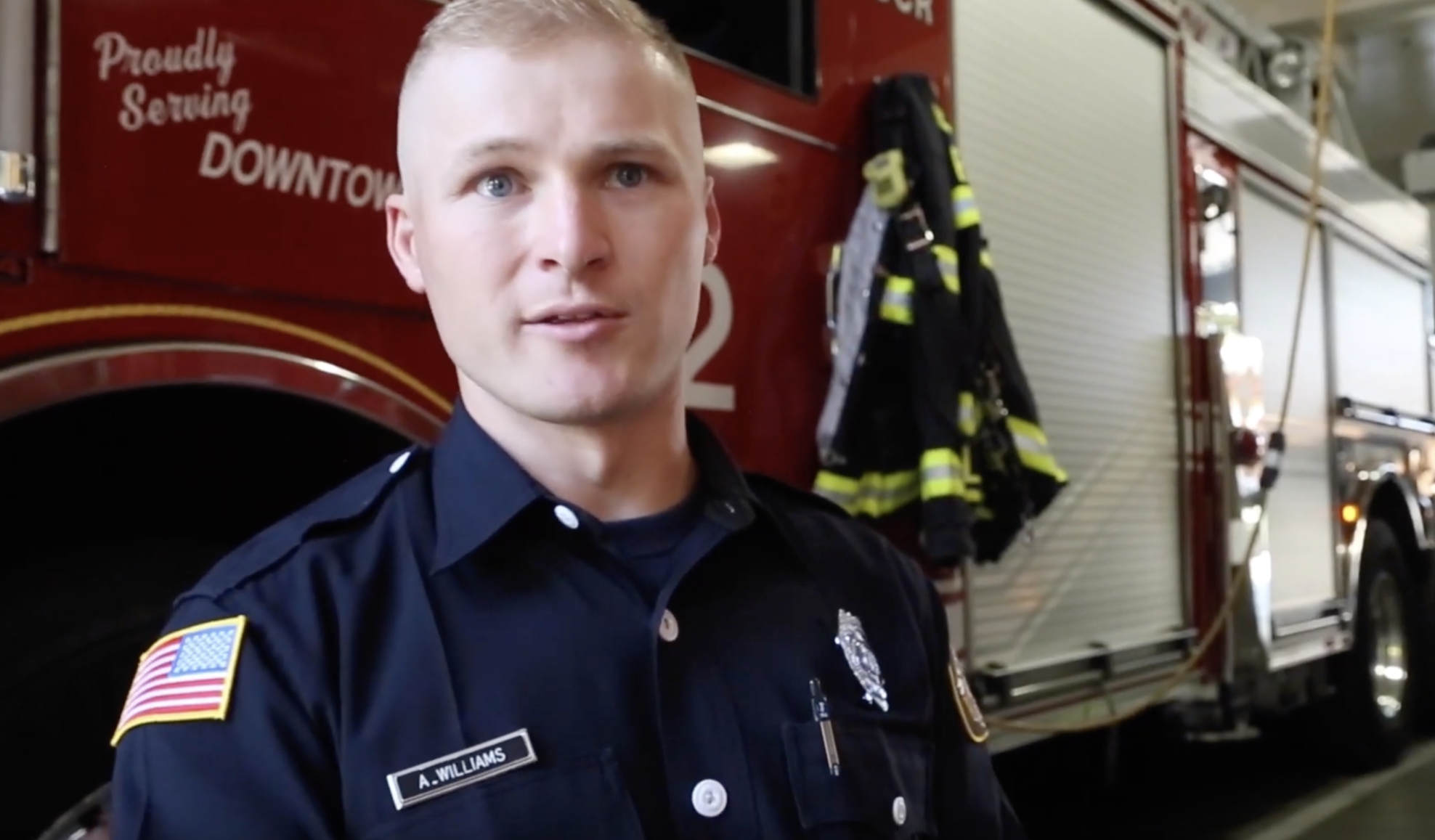 What do people get wrong about the fire service?
I come across a lot of people — and it's kinda demoralizing — they think all we do is sit in a recliner all day long, they pay us to shop at the grocery store and do nothing but watch TV. That couldn't be further from the truth. In a typical day here, I run 20 calls, probably 15 ALS (advanced life support) calls, maybe a couple vehicle fires or vehicle accidents, some high-rise alarms. 
I cook and I clean every day. There's a great line — "they don't pay us for what we do, they pay us for what we're willing to do." And I think a lot of people recognize that, but you come across some folks who don't. And that's okay, it's maybe out of ignorance, but we're there to kind of help bridge that gap. But we do a lot more than sit in a recliner. We're always training, we're cooking, we're cleaning, we're running calls, we're taking care of the community, and at any moment, at any drop of the dime, we're willing to go put our life on the line. And I know that sounds cliche, but we do it every day. 
What's been your hardest day on the job?
I'm going to bring it back to April 8, 2015. I was working with Cal Fire on a Type 3 fire engine. We got called out to a structure fire, residential, and during the initial fire attack operations we had what was called a flashover event where the whole room combusted. And I was right in the middle of that, and I was stuck inside, disoriented for about 30 seconds.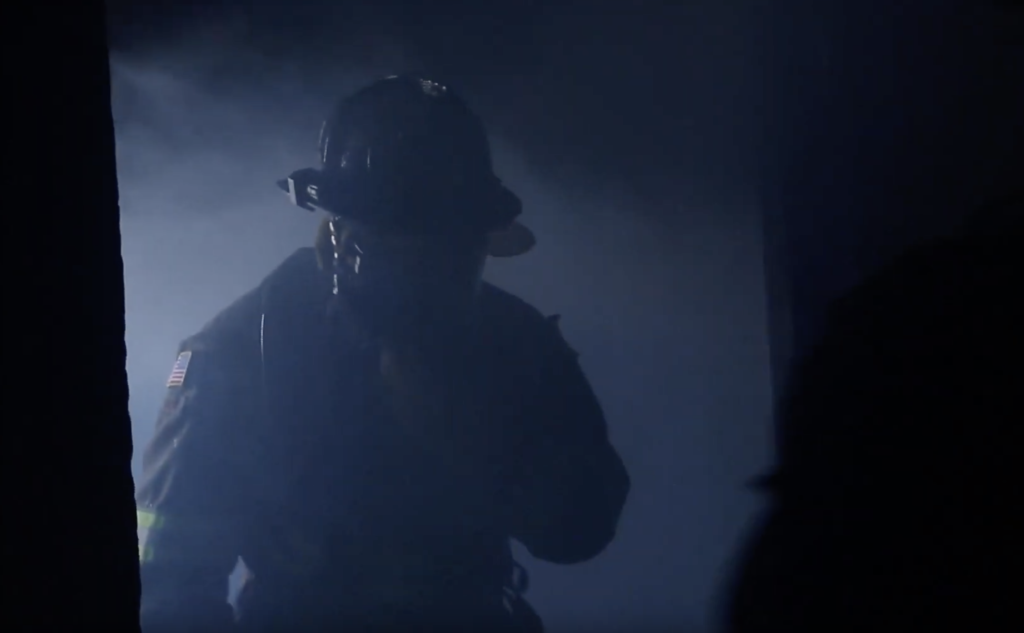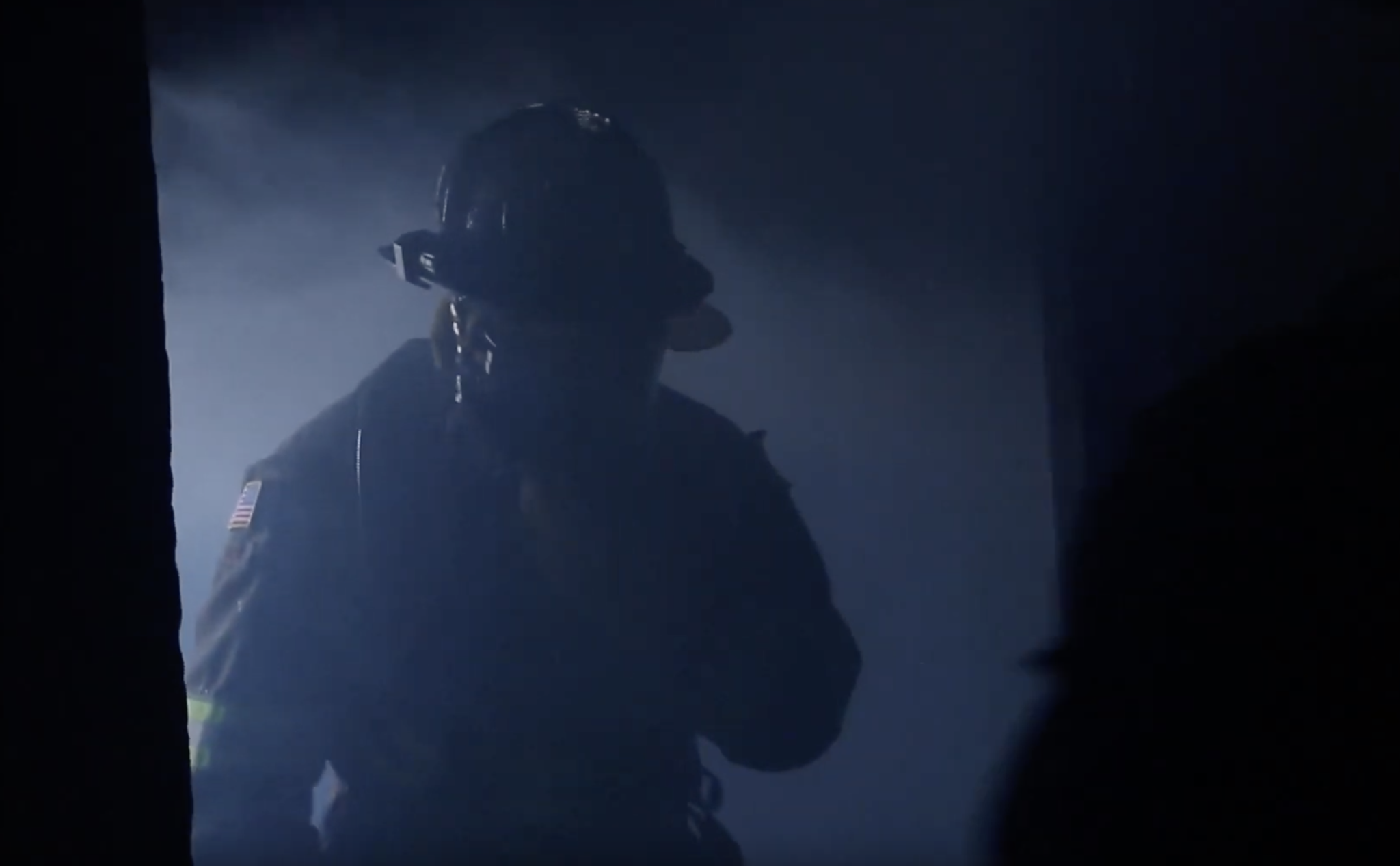 The whole room I was in went orange, so I had no idea where the door was, had no idea where my partner was, no idea where my hose line was. It was kind of like being a baked potato in an oven. So I had about half a minute inside a room with 1,000-degree temperature, burning alive. It got to the point where I saw my mask melting, I could feel my body melting. At 1,000 degrees, it's awfully hot. I ended up passing out. When I passed out, I passed out next to the door where my partners were waiting. They weren't able to go inside because you can't walk through a wall of fire. But like something out of a storybook, I just fell right into their hands. They were able to drag me out. 
Long story short, I ended up with 20 percent burns to my body. Most of them were third degree. I had a lot of skin grafts — I was at UC Davis at the burn center for three weeks in the ICU (intensive care unit) and a total of 14 months off the job. So, physically, I would say that's my hardest day in the fire service.
One of the hardest soulful moments I've had in the fire service was probably at that 10- to 12-month point when my body was healing and I had to make a decision: do I come back to this job? I just experienced one of the worst moments of my life, one of the worst moments any firefighter can ever imagine. I was burned alive. And I had to make a decision to I come back to this job. Is it still what I want to do? Or do I go do something else?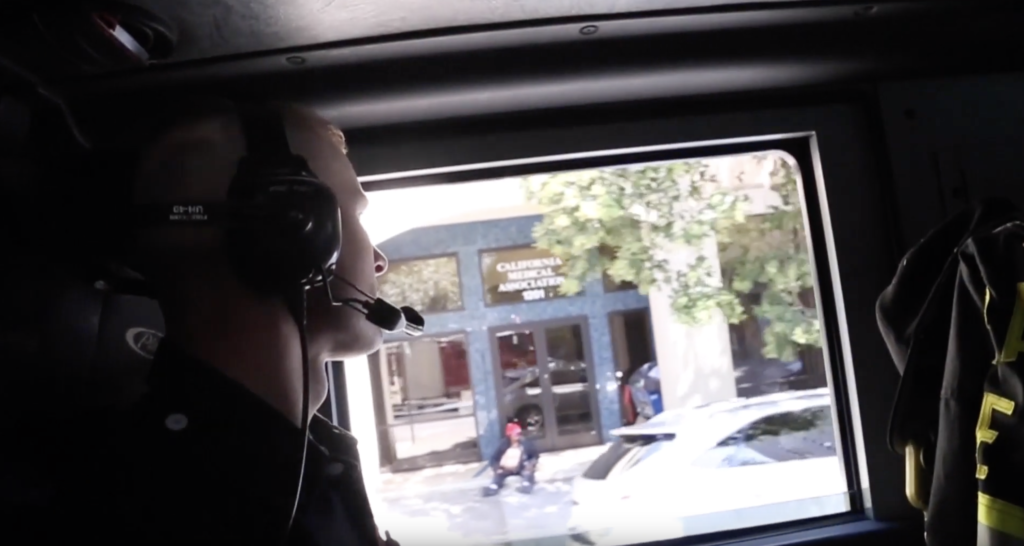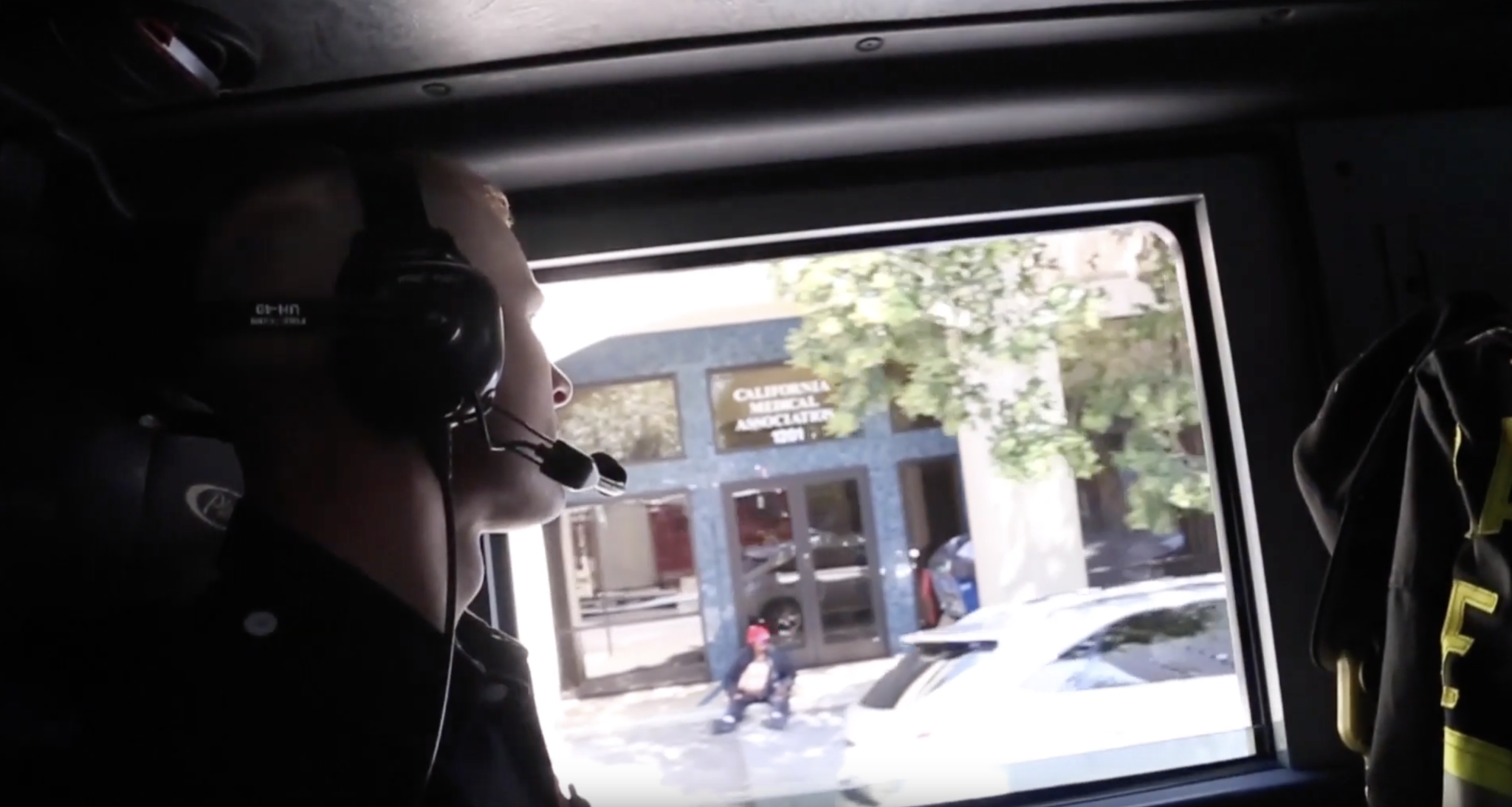 I had a lot of time to think about this during my recovery, and what it ultimately came down to is, what else could I do? This is what I know, this is what I love, this is what I'm good at. Obviously it has risks, but you have to decide whether the risks are worth it. Are you willing to give up all that hard work you put in, all those relationships you've established, into a career that you call a lifestyle? I wasn't ready to give up that lifestyle. 
So the hardest decision I've ever had to make was probably coming back to work, knowing that everything I'd just experienced could happen again. And I was going to have a lot of hard days ahead of me, proving to the guys and gals I work with that I could still do the job both physically and mentally — and proving that to myself, too. And it's the best decision I've ever made. It's been incredible knowing that after all that I didn't have to give up what I love the most, and that's being a fireman.
Are you still passionate about what you do? If so, why?
One-hundred percent. I'd say even more so than when I started. I'm seven years in now, and like I mentioned earlier, this is not a career, this is a lifestyle. The folks you get to work next to every day, it's a beautiful thing. You establish those bonds and friendships that are going to last 30 years and a lifetime. It's the people you go to help. The everyday grind is not a grind. It's knowing that you have a job to come to that's special. Knowing that I get to come to work and I have the great friends who are coworkers. It's the things that I get to do and see that are very unique to society as a whole. You know, we're there on folks' worst day, and we're there to turn that around. And to be that person, to fill that role? Words can't describe that.
This article was originally published Aug. 25, 2019, on Coffee or Die.