For once, the rumors about a new firearm from Glock — not only a new model but an entirely new platform that isn't a handgun — appear to be true! Anyone who has fallen for a Photoshopped Glock 1911 or a Glock carbine or rifle and was more upset that they couldn't really buy one than about being bamboozled better rearrange their gun-buy budget ASAP to make room for the first Glock AR. But there's no rush; it looks like you have plenty of time. 
Last week, photos began flying around social media showing an FDE AR-pattern carbine accessorized for combat and bearing a Glock logo on the lower receiver. Of course, half the internet got pants-wetting excited, and the other half began chanting, "Fake! Fake!"
Today, The Firearm Blog (TFB) reports that the photos are, indeed, of a Glock AR carbine and that they got confirmation of that fact directly from the Austrian gunmaker.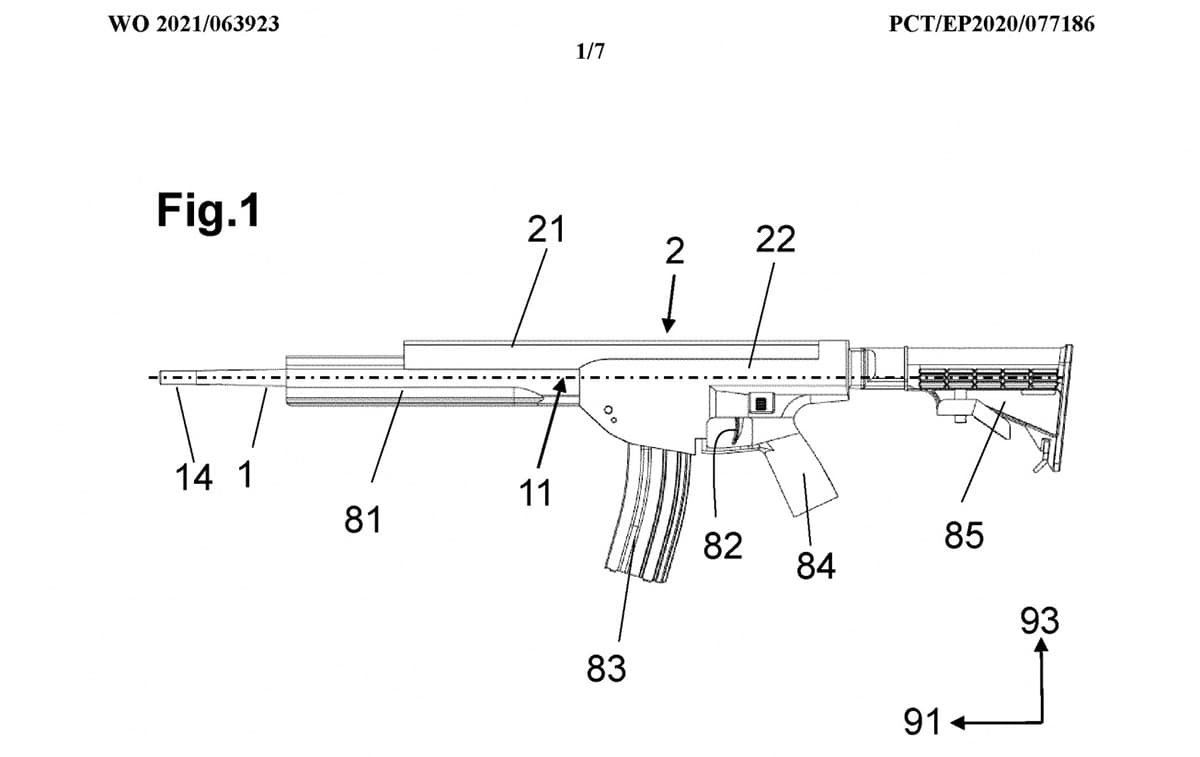 Rumors of a Glock AR have been circulating for years, but it appears the firearm in the photos, marked GR-115F, is the real deal.
The sources that initially leaked the two images said the gun is linked to a UK military requirement, which remains mysterious. TFB reports that it's possibly "linked to the UK's current program to adopt a new AR-patterned rifle for the recently raised Ranger Regiments in places of the UK's standard issue SA80/L85 bullpup rifles."
But why any European government would go to Glock for an AR when there are other companies, like FN and SIG, that already make proven ARs — and why Glock would choose here and now to jump into the carbine game — is anybody's guess.
In the spring of 2021, the last time everyone got all riled up about the possibility of a Glock AR, reports surfaced of patents Glock had filed for some interesting firearm features not related to a Glock pistol, like a mid-length annular gas piston, along with some AR-esque schematics. One patent was for a quick-change barrel mechanism. 
The design drawings showed an ambidextrous, non-reciprocating charging handle located above the barrel, but as we can see from the leaked photos, this new Glock AR carbine appears to have a standard mil-spec charging handle at the rear of the receiver.

While the Glock AR may finally be a real thing, don't expect an unveiling at SHOT Show 2023 in January or for it to hit retailers any time soon.
Glock confirmed to TFB that the carbine was developed for a military solicitation — possibly more than one —  and said, "Glock is always in development of future products and technologies through the pursuit of perfection. The image shared is of a product developed for select solicitations, and it is not available for the general market at this time."
If TFB is right and this carbine is intended for the UK Range Rifle, the selection will be announced next year — if Glock wins, then we'll learn a lot more about this mysterious carbine. If they don't, it might vanish into the Glock vaults forever, or we might see a civilian version soon after — time will tell. 
---
READ NEXT – The History of the Recce Rifle and How to Build Your Own