It has finally happened. John Wick: Chapter 4 officially began filming this week.
It's been a long wait for fans who'd rejoiced in the pre-pandemic days at the prospect of two huge sequels from Keanu Reeves debuting on the same weekend: JW4 and The Matrix 4. But alas, it wasn't meant to be.
Everybody's schedule dematerialized in 2020 thanks to the worldwide pandemic, including movie production schedules, as Hollywood was severely impacted by COVID-19 restrictions. Some productions started and stopped, taking as many precautions on set as possible, with regular COVID-19 tests performed on cast and crew members. Other productions, like JW4, elected to press the pause button.
As restrictions eased in 2021, Reeves ended up working on the new Matrix film first, which will be released Dec. 22, 2021. He has now begun work on the set of JW4.
The official start of filming was announced via Twitter Monday, and anyone who signed up for notifications about the series got a text informing them that the wheels were moving. Production will continue through the summer on location in France, Germany, and Japan. The film's current release date (fingers crossed) is May 27, 2022.
The first film was a surprise hit in 2014 and marked a resurgence in Keanu Reeves' career and the action genre. Fans of the dog-loving, vengeance-seeking former super hitman eagerly gobbled up two more installments: John Wick: Chapter 2 (2017) and John Wick: Chapter 3 — Parabellum (2019), each of which reveals more about the secret society of assassins only hinted at in the original movie as Wick carves an increasingly wide and bloody swath through his universe's underworld.
When we last saw Wick, he was broken, bloodied, and down a ring finger after being shot and falling off a building. He was taken in by the Bowery King (Laurence Fishburne), who's nursing severe wounds from being sliced up as punishment for violating the High Table's rules.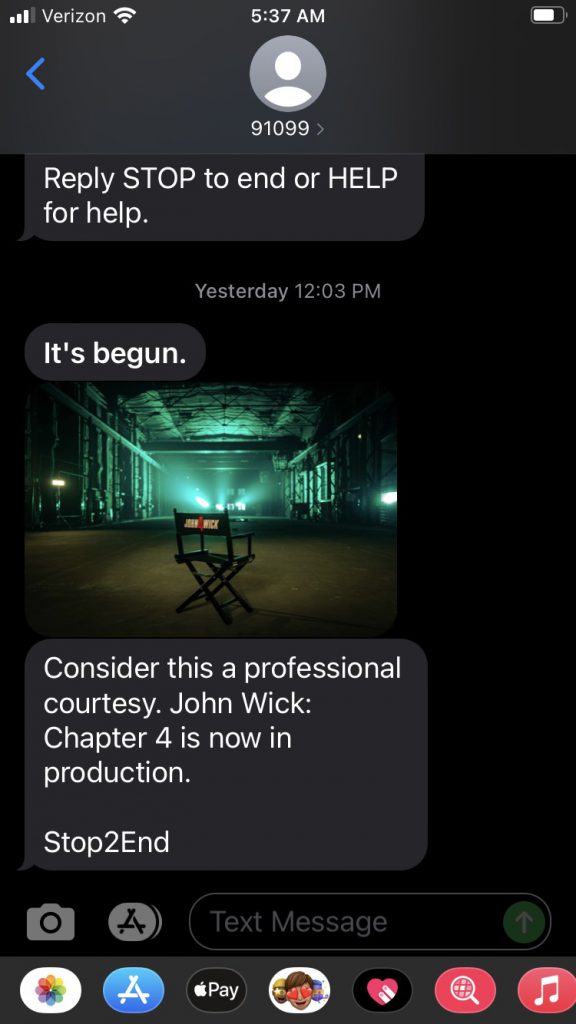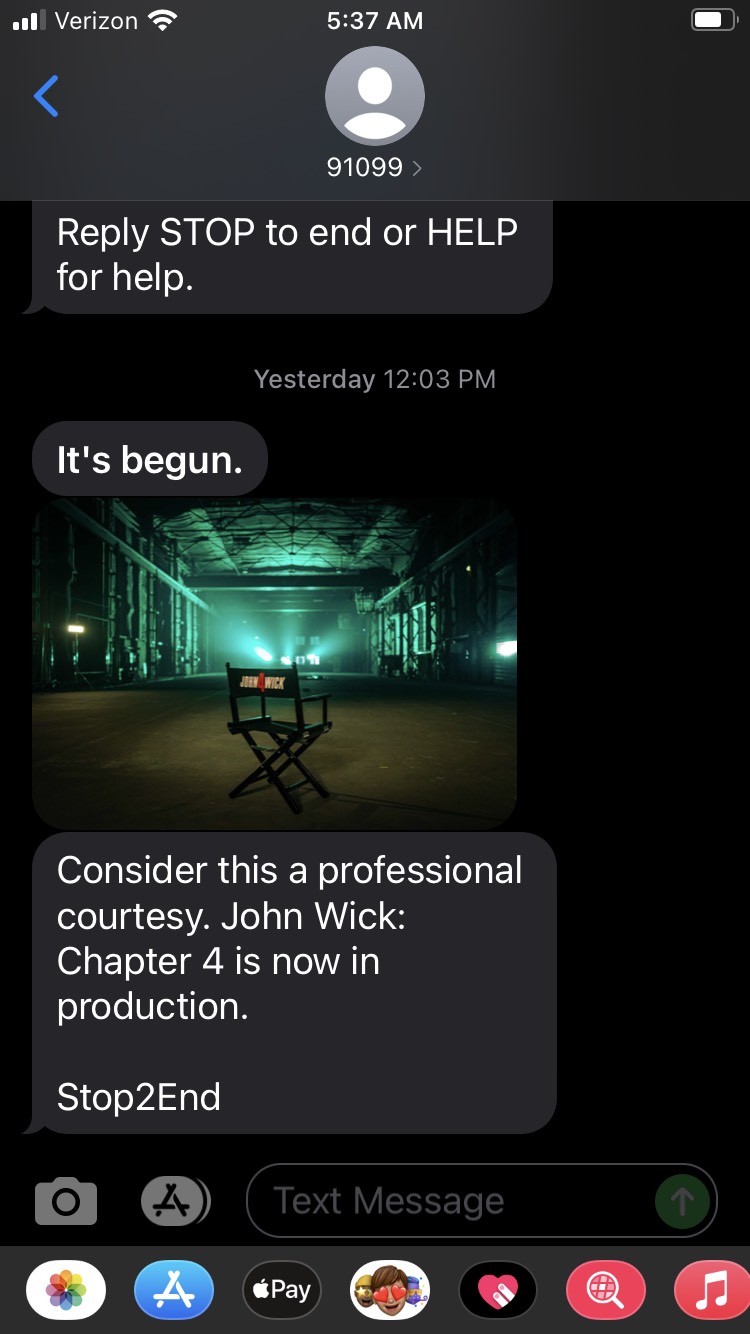 Not much is known about the plot of the fourth installment. From the cast list, we know Wick and the King will partner up for at least part of the story. Some entertainment sites are reporting that the movie will pick up directly after the previous film, just as the other sequels have, but there is still a chance that some time will pass before the main events of JW4.
New additions to the cast include Bill Skarsgård (It), Hiroyuki Sanada (Mortal Kombat), Shamier Anderson (Stowaway), Donnie Yen (Rogue One: A Star Wars Story), and singer Rina Sawayama.
If you know anything about Donnie Yen, that should get your blood pumping in anticipation of some awesome fight scenes. He is credited with bringing mixed martial arts (MMA) into mainstream Asian cinema by using MMA-style choreography in many of his movies beginning in the early 2000s, such as Blade II and Ip Man, and will reportedly play one of Wick's old friends.
The rest of the cast has not yet been announced, so we don't know whether any of the few surviving series favorites will be returning this go-round. Regardless, we'll be there to see how many more bodies will be stacked in the name of avenging a cute little beagle.
Read Next: WATCH: This Danish PSA Is the Best Viking Video in Years