Fourteen years before Rick Ecktor taught hundreds of people how to safely handle and shoot firearms as the head of Legally Armed in Detroit (LAID), he was the victim of a violent crime.
Ecktor had just finished working in his detached garage. After closing the door, he turned around to find himself staring at two men in their early 20s pointing guns at him. He was married with kids, and his 12-gauge shotgun — the only protection in the house — wasn't within reach.
The assailants robbed Ecktor in his own backyard, taking whatever he had on hand, and ran off. He was fortunate that it didn't go further than that.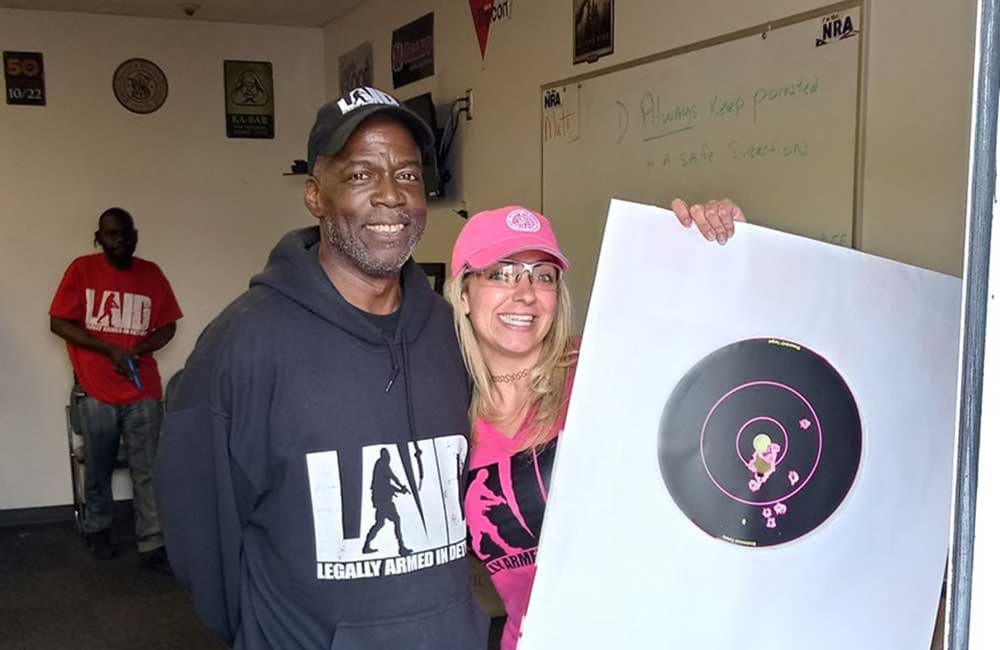 Still, the experience was life-changing and shifted his perspective on guns. The shotgun, which he purchased only because everyone said that he needed one, was the only firearm he owned at the time. The only reason he knew how to chamber a round was because his uncle, a police officer, had taught him.
"I decided I would get a handgun and CPL," Ecktor told Coffee or Die in a recent interview. "I applied for the license and consumed myself with every resource, website, e-book, and physical book I could get my hands on. Anything that was about guns and their role in personal protection, I was reading."
After receiving his license, Ecktor continued to educate himself on firearms. Eventually, he had read so much material that he wasn't learning anything new. The next step wasn't one he had initially envisioned — transitioning from student of the gun to instructor.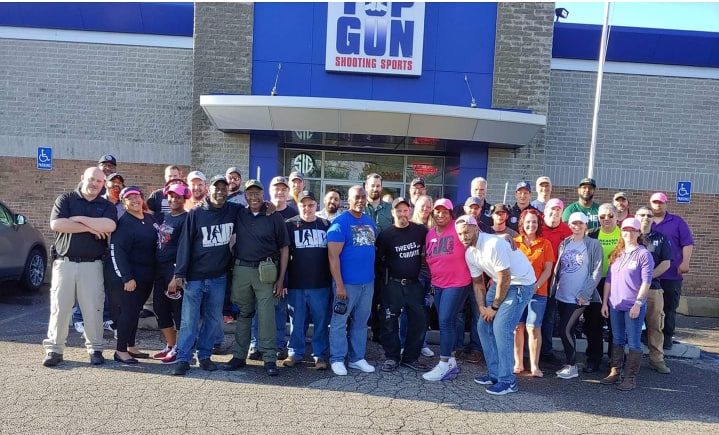 "I applied to the NRA (National Rifle Association) and was accepted for basic pistol personal protection in the home, which is the equivalent of a concealed pistol license here in Michigan," Ecktor said. "Then it just went from there. I racked up more certifications: rifle, shotgun, personal protection outside of the home, and range safety officer."
Ecktor became a passionate firearms instructor, training many individuals. A couple of years later, in 2011, a gruesome murder was reported on the news, and it grabbed his attention. A woman had been victimized and her body put in a trash can. It hit Ecktor hard. He wanted to do something to help empower women — he just wasn't sure what.
What would be tangible?, he wondered. After thinking it over, he decided to offer women free firearms instruction. He asked a few of his fellow instructors if they would be interested in helping run such a class; they were not only willing, but also enthusiastic about the endeavor.
"I think it's great they put on the event in our community. We have a lot of violence, and women need protection."
Ecktor put out a call to action on social media: "Hey ladies, if you are curious about guns and shooting and you want to learn how to shoot, come out to this gun range on this day and I will teach you how to operate a handgun free of charge." To his surprise, 50 women showed up, and the training was a huge success.
The program snowballed from there. The following year, 100 women attended the free class. The year after that, 200. Soon it hit 500. There was steady growth over the next two years with 600 and 700 attendees, respectively. In 2019, Ecktor helped train 800 women to safely handle and shoot a firearm.
"Every wave of women that comes in comes in with a pre-scheduled time slot," Ecktor said. "They get a range safety briefing, and this is basically our time to tell them what the experience is going to be like — how to hold the gun, shooting stance, ammunition malfunctions. They are going to be one-on-one with a vetted firearms instructor, not just one guy watching over a bunch of people."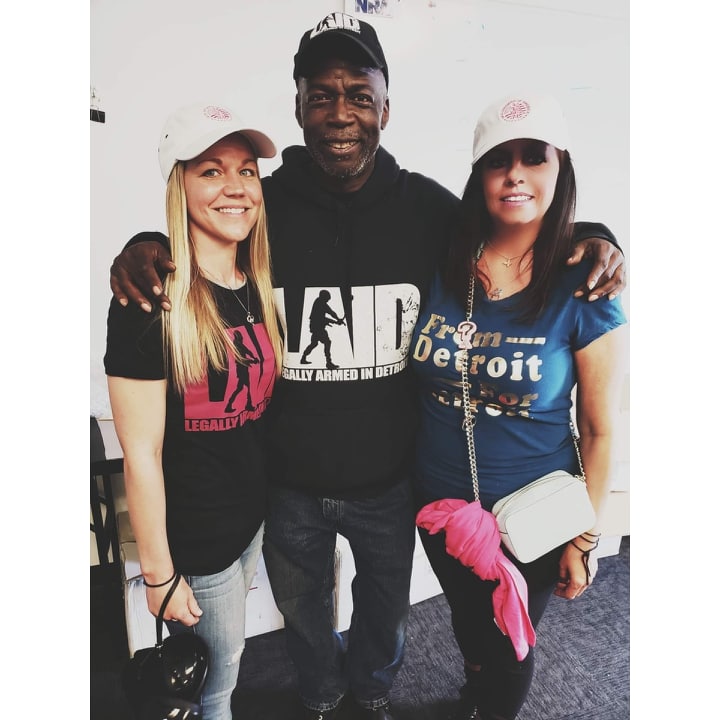 From there, the attendee is led to the shooting booth with their instructor and given 21 rounds of ammunition. Ecktor was one of 60 instructors at this year's event.
"I have used what I learned in the real world because I became more comfortable handling a gun, and I've gone shooting for fun," Kristina Nixon, who has attended the free event for four years, told Coffee or Die. "I also plan to get my own firearm in the near future. The event allows you to get comfortable with a firearm and learn how to shoot one."
Nixon added that she brings friends to the event each time it is held. "I've come to about four of them — they let you come regardless if you've been before, and I try to bring a new friend each time," she said. "I think it's great they put on the event in our community. We have a lot of violence, and women need protection."
Ecktor doesn't expect women to run out and buy a gun immediately after learning how to shoot. He just wants them to know that they have the option — and that there's a free resource to help them learn and feel comfortable behind a gun. Ecktor and Legally Armed in Detroit are already making plans for the Ninth Annual Free Shooting Event for Women in 2020.
This article was originally published July 10, 2019, on Coffee or Die.
Read Next: More stories from Justen Charters