A quintessential, heirloom-quality lever gun
Chambered for .30-30 Win.
More calibers and configurations are incoming
Price: $1,239
The popularity of lever guns is on the rise, and Marlin just threw a haymaker by reintroducing the beloved Marlin 336 rifle as the new 336 Classic. The chambering is .30-30 Win, the price is $1,239, and the first impressions are excellent.
The new 336 Classic carries over the same design features that made it an icon among hunters 75 years ago, including the signature Marlin side-ejecting mechanism that set it apart from Winchester lever guns. The design allows for a solid top that's stronger. Plus, not having casings flying in front of your eye is less disruptive to the aiming process and a side-ejecting receiver is way more accepting of optic mounts. 

Plus, it paves the way for more powerful big-game cartridges that we can only hope will be included in Marlin's coming releases later this year.
Other desirable features include the heavily checkered American black walnut stock and 20.25-inch cold hammer-forged alloy steel barrel. The materials look great and — more importantly — create a very durable and accurate firearm — classic indeed.
Marlin is keeping the 336's tradition alive with an adjustable semi-buckhorn rear sight and a hooded brass bead front sight. Some other traditional touches include a gold trigger, a horse-and-rider icon on the pistol grip, and a bullseye inlay on the bottom of the buttstock. The receiver is drilled and tapped if you want to add a scope.
GOOD GEAR – Keep Your Freedom Engine Running With BRCC's Freedom Fuel Coffee Roast
---
The Marlin 336 Lives Again
If the 336 Classic looks familiar, it should. Marlin released the original Model 336 in 1948. Back then, you could feed your Model 336 a range of hunting cartridges including .30-30 Win, .35 Rem, .338 Marlin Express, and the short-lived (but very cool) .219 Zipper.
Marlin earned a reputation for excellent build quality prior to Remington's acquisition of the brand in 2007. "Remlin"-era rifles have mixed reviews, but Marlin seems to be on a serious upswing after Ruger purchased the company in 2020.
Lever-action firearms are enjoying a strange resurgence in recent years. Maybe that's a byproduct of nostalgia, or maybe it's a result of uncertainty around proposed legislation.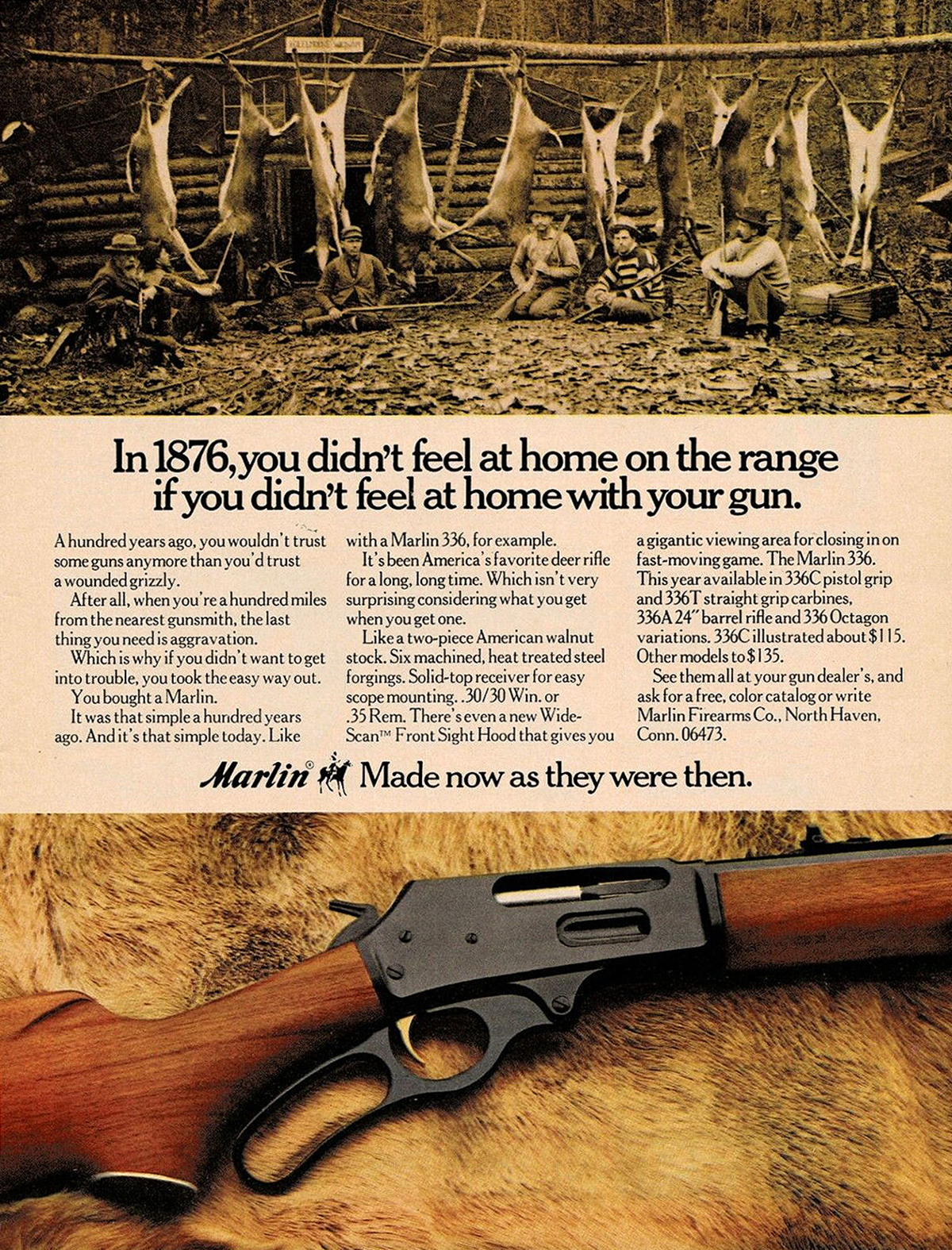 Either way, necessity is the mother of invention, and firearm manufacturers are rolling out new models like the Patriot Ordnance Factory Tombstone as a result.
These tactical lever guns are dripping with modern components like polymer stocks, M-LOK handguards, and threaded barrels. The 336 Classic is a good reminder of why lever-action rifles became so popular in the first place: they're sleek, effective, and can achieve an impressive rate of fire if you know what you're doing.
Companies like Mad Pig are cranking out highly customized and very modern lever guns for all sorts of applications — one of their Marlin builds even gets screen time in the new John Wick: Chapter 4.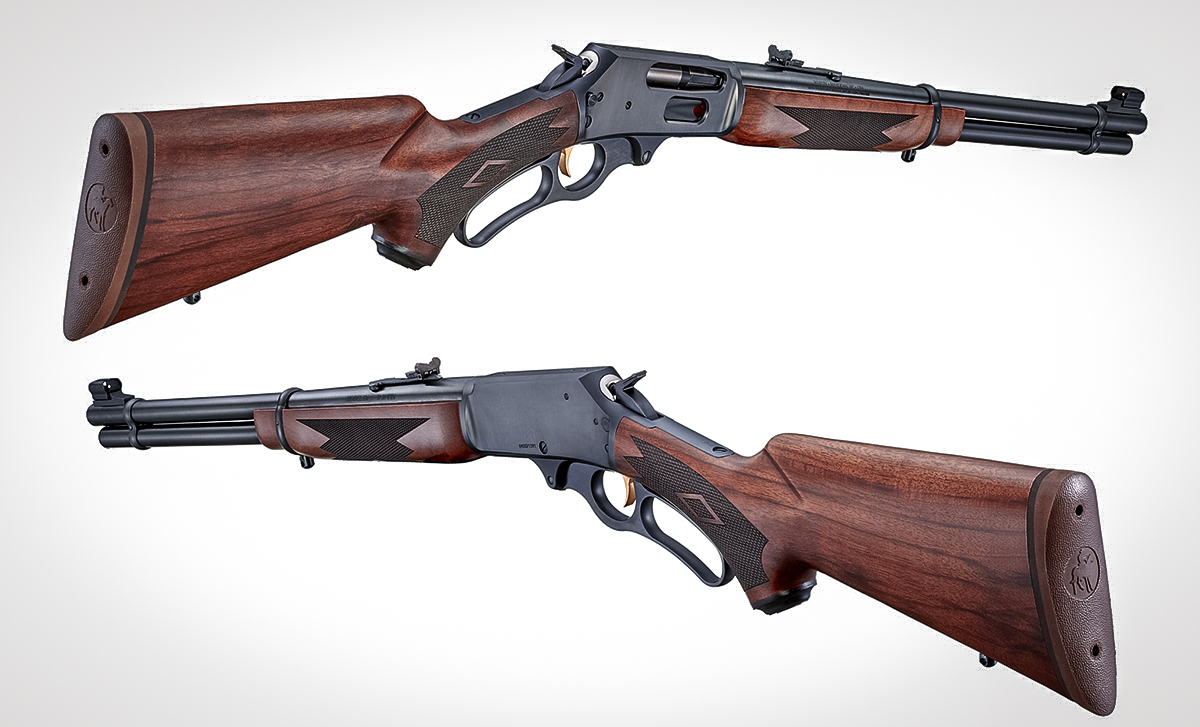 The Marlin 336 Classic could be a fine heirloom piece, but it deserves to be more than a trophy in your safe or a wall-hanger, though it's pretty enough to be one. No, this lever gun should be hunting whitetail in the woods. It belongs in a leather scabbard on the open prairie.
Given the increasing number of states that are restricting magazine capacity, its six-round tubular magazine and hefty .30-30 wallop make it a viable option for home defense in every state.
---
Rifle Specs
Caliber: .30-30 Win.
Magazine capacity: 6+1
Barrel: Cold hammer-forged alloy steel
Twist: 1:12"
Sights: semi-buckhorn rear, hooded brass bead front
Stock: American black walnut
Total length: 38.625 inches
Total weight: 7.5 pounds
Price: $1,239 MSRP
---
READ NEXT – Mauser 98 125th Anniversary Edition Museum-quality Hunting Rifle