Two ultra-cool old-school camp patterns
Chamberings available for the most popular hunting cartridges
Sub-MOA performance guarantee
MSRP: $949
Blaser Group recently announced the release of the super-popular Mauser M18 bolt-action rifle in two sweet retro camo patterns — a classic U.S. Marine Corps Camo and the Fred Bear Old School Camo pattern.
Retro camo patterns from the 1970s and 1980s are all the rage, and these two throwback designs are on point. The USMC motif perfectly mimics 1980s woodland pattern BDUs, while the Fred Bear Old School offering is a major hat tip to the OG bowhunter himself — even though it's on a rifle.
"The new Mauser M18 models in USMC and Old School Camo give hunters even more options in this award-winning rifle that embodies the advantages of German engineering and manufacturing," said Blaser Group CEO Jason Evans in a press release. "The M18 is an ultra-rugged hunting rifle and a true value, delivering superior reliability, durability, and accuracy in its class."
The economy-class M18 first hit the market in 2018 and quickly stole the hearts of big game hunters around the globe. The newest old-school camo models have all the same features as the Mauser M18 Savanna.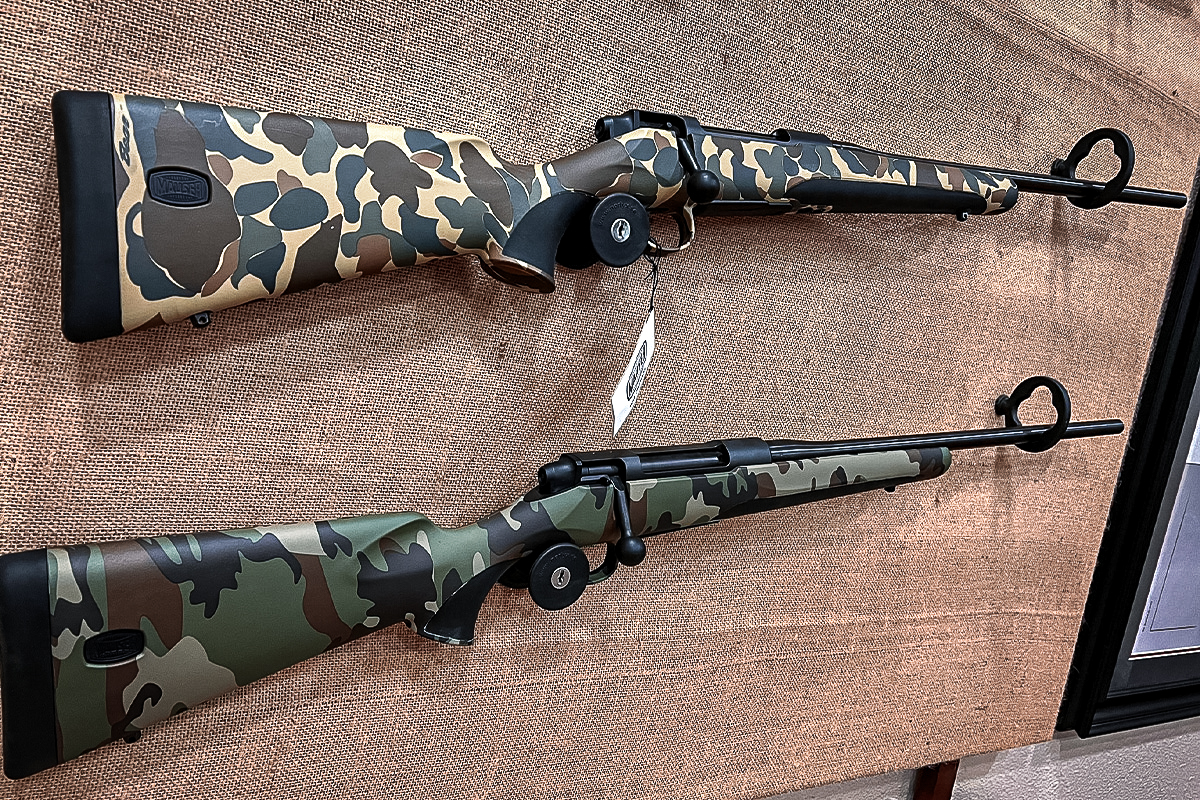 Shooters can expect the same durable composite stock and soft grip inlays at the pistol grip and forend. M18 Old School Camo rifles also come with a threaded barrel if you want to add a suppressor or muzzle brake to your new hunting rig.
This popular hunting rifle comes with a cold hammer-forged German steel barrel, a three-position safety, an adjustable trigger, and a reasonable price tag. A removable recoil pad also provides access to storage space inside the stock for extra gear or emergency snacks.
The Mauser M18 also features a 60-degree oversize bolt with three locking lugs and two ejector pins. The design promotes smooth, easy cycling of cartridges fed from a standard five-round magazine.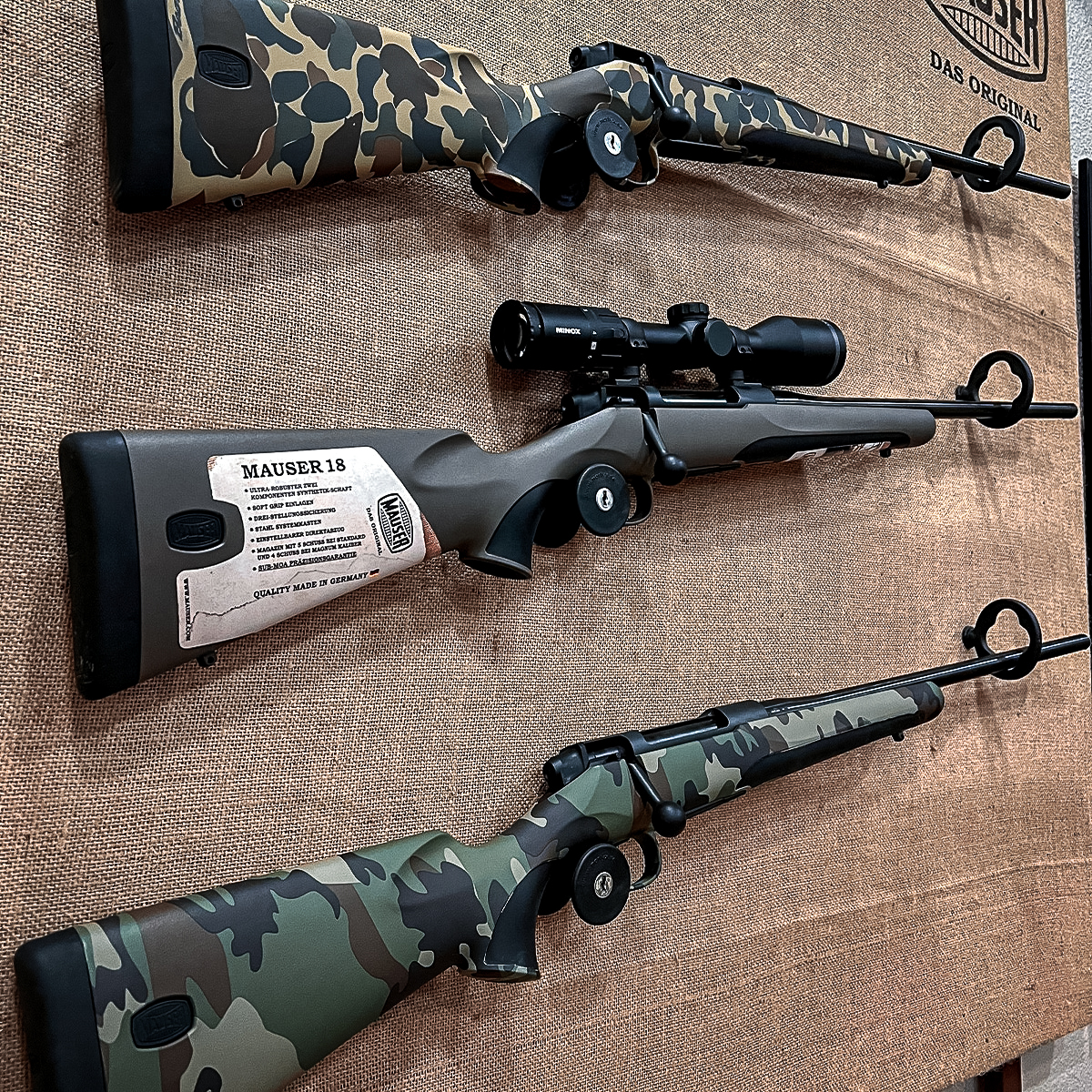 Mauser M18 Old School Camo rifles are offered in .223 Remington, .243 Winchester, .270 Winchester, 6.5 PRC, 6.5 Creedmoor, .308 Winchester, .30-06 Springfield, 7mm Remington Magnum, and .300 Winchester Magnum.
The company backs every M18 rifle with a sub-MOA guarantee and a 10-year factory warranty.
The Mauser M18 Old School Camo rifle doesn't come with sights, but it does accept Remington 700 LA-style mounts, so you can easily top it with your favorite optic.
RELATED — The Small Arms U.S. Marines Used To Win WWI
---
Mauser M18 Old School Camo Specs

Caliber: .223 Rem, .243 Win, .270 Win, 6.5 PRC, 6.5 Creedmoor, .308 Win, .30-06 Spring, 7mm Rem Mag, .300 Win Mag
Magazine capacity: 5+1
Barrel length: STD 22 inches, MA 24.4 inches
Barrel surface: Burnished black
Threaded barrel: 1/2×28 or 9/16×24 (30-06, .308, and .300 Win Mag)
Adjustable trigger: 2.25 to 4.25 pounds
Sights: None
Stock: Composite
Total length: STD 106,5 41.9 inches, MA 44.3 inches
Total weight: Approximately 6.4 pounds
MSRP: $949
---
READ NEXT — Sauer Graces SL5 Shotguns With Old School Fred Bear Camo