More than 100 wildfires have burned a total of 2,428,387 acres in the US as of this week, according to the National Interagency Fire Center. Persistent fire-stoking weather conditions continue to feed the flames in 13 states, including Washington, Oregon, California, Idaho, Montana, Wyoming, Colorado, Utah, Arizona, Nevada, New Mexico, Alaska, and even Minnesota.
Early snowmelt, extended droughts, parched vegetation, gusty winds, and easily ignitable invasive species like cheatgrass have combined to create the perfect storm for wildfires to spread like never before.
While the recent passage of the Bipartisan Infrastructure Investment and Jobs Act will eventually provide funding "for community wildfire defense grants, mechanical thinning, controlled burns, the Collaborative Forest Restoration Program, and firefighting resources," it does little to help with the current situation firefighters, support personnel, volunteers, and incident management teams are facing.
Here are the details of the major US wildfires in 2021 so far: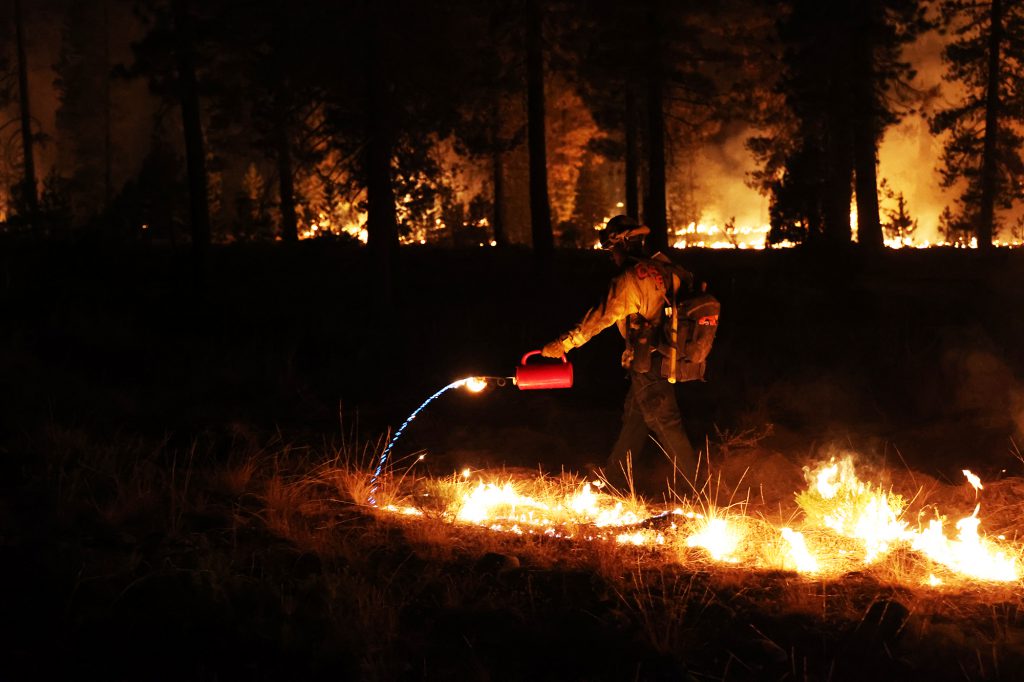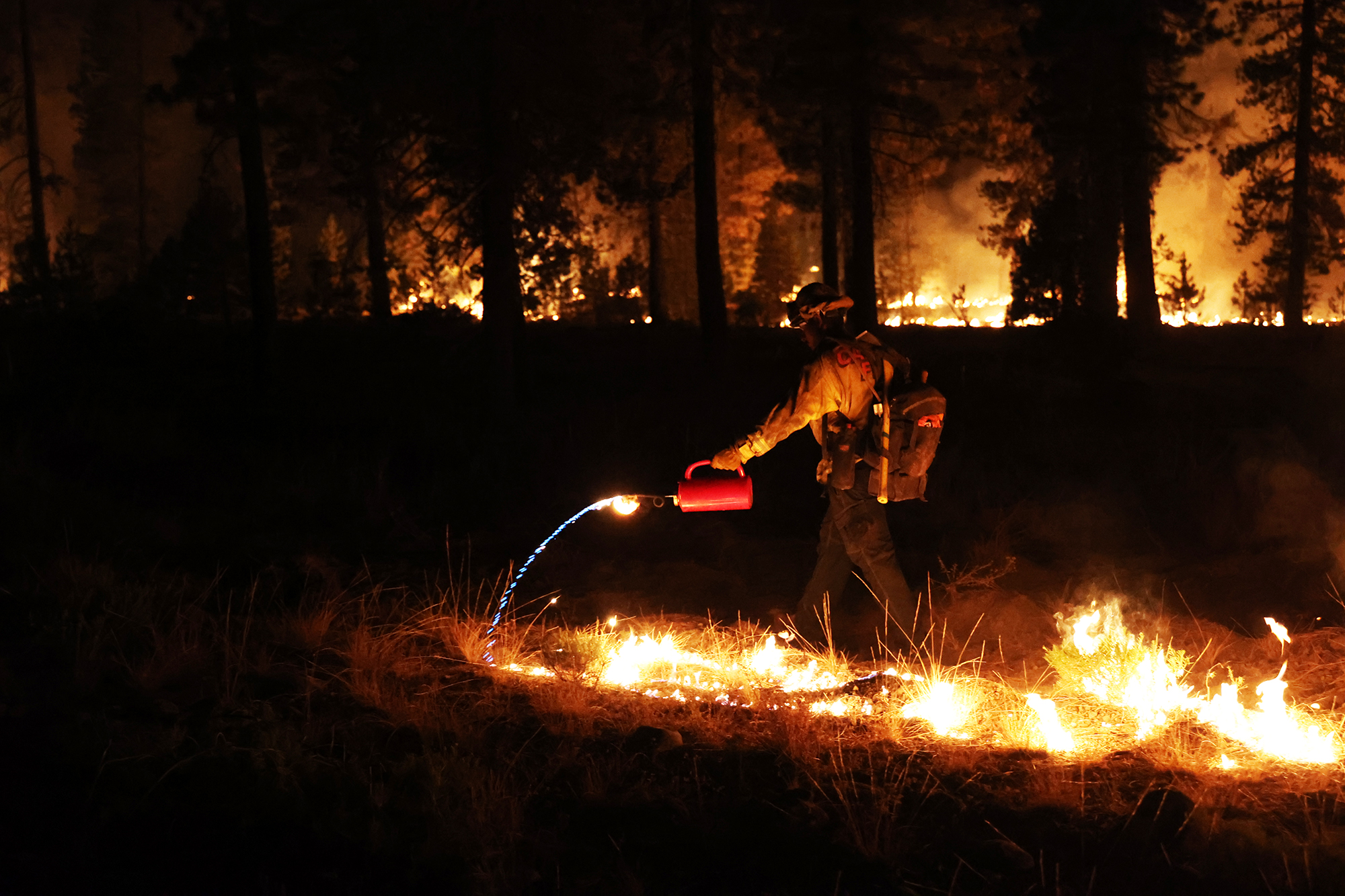 Dixie Fire and Caldor Fire – California
Officially the largest wildfire in California history, as of Aug. 16, the Dixie Fire has burned through 604,511 acres in Butte, Plumas, Lassen, and Tehama counties in the past 34 days. Only 31% of the massive fire is currently contained.
While the cause of the fire is still under investigation, Pacific Gas & Electric admitted several fuses blew on one of its utility poles back in July — that pole was located on Dixie Road, where the fire began. On Tuesday, Aug.17, PG&E announced it "might have to shut off power for 48,000 customers" in 18 counties as the fire continues to surge through the Sierra Nevada foothills "to prevent power lines from starting wildfires," according to the New York Times.
Meanwhile, the Caldor Fire is rapidly growing in Northern California. Officials announced mandatory evacuations this week for residents in El Dorado County, home to more than 190,000 people. It is the second-largest fire burning in the state and was sparked on Saturday, Aug. 14, near the Omo Ranch village. It had spread to 23,500 acres by Tuesday, and Gov. Gavin Newsom declared a state of emergency for El Dorado County.
So far, it has consumed more than 30,000 acres with zero containment. The cause is still under investigation, but CalFire officials say the fire will be fully contained by Aug. 21.
Parleys Canyon Fire – Utah
With only 10% of the Parleys Canyon fire contained by Sunday, Aug. 15, evacuation orders were issued for 6,000 to 8,000 homes near the blaze. The fire began on Saturday, Aug. 14, on Interstate 80 after "hot particles [were] thrown from a vehicle's poorly working catalytic converter," according to KSL News.
Initially estimated to be anywhere from 620 to 1,500 acres in size, infrared mapping completed on Aug. 15 measured the fire at 539 acres. Utah Wildfire Info spokesperson Nick Howell told The Salt Lake Tribune the fire was 21% contained by Monday evening.
That containment percentage is most likely due to the efforts of the 2-211th General Support Aviation Battalion of the Utah National Guard, which dropped 27,000 gallons of water on the fire using two UH-60 Black Hawk helicopters. Residents are expected to be able to return to their homes soon.
Trail Creek, Adler Creek, and Christensen Fires – Montana
Since Jan. 1, over 1,800 wildfires have been sparked in Montana, burning an estimated 482,000 acres, according to KRTV Great Falls. The state remains in Preparedness Level 5 with a specific concentration on the Northern Rockies, where wildfires are spilling over the Montana-Idaho border.
On Saturday, out-of-state firefighting crews were deployed to help contain the spreading flames. The Boston crew, known as a "Type 2 initial attack hand crew," will be on hand for about 14 days "building fire breaks, securing fire perimeters, containing fires, and protecting structures," according to CBS Boston.
The Trail Creek Fire, which was caused by lightning, is currently one of the largest in the country. It has been burning since July 8 and, so far, has scorched 37,412 acres near Wisdom. The fire was 26% contained as of Aug. 16.
The Alder Creek Fire and Christensen Fire are also active, having burned 13,642 acres and 10,846 acres, respectively, since both began last month.
Due to this wildfire trifecta, the Continental Divide Trail is currently closed from Lemhi Pass north to Mussigbrod Creek. The Big Hole National Battlefield is closed until further notice, and there are forest closure orders in the Beaverhead-Deerlodge and Salmon-Challis National Forests, according to Alder Creek and Trail Creek Fires Facebook page.
Montana Gov. Greg Gianforte said earlier this week that he is sending more National Guard troops to aid with wildfire response in the state. Six additional crews will be responding, which will increase the total number of responding troops in Montana from 84 to 200 by this weekend, according to the Army Times.
Bootleg Fire – Oregon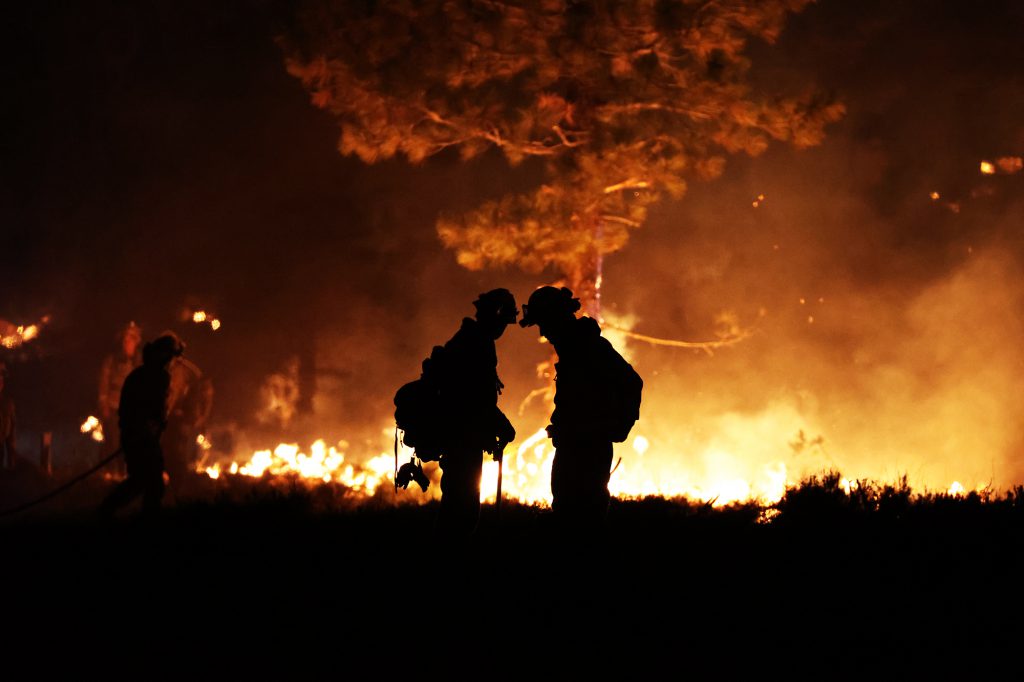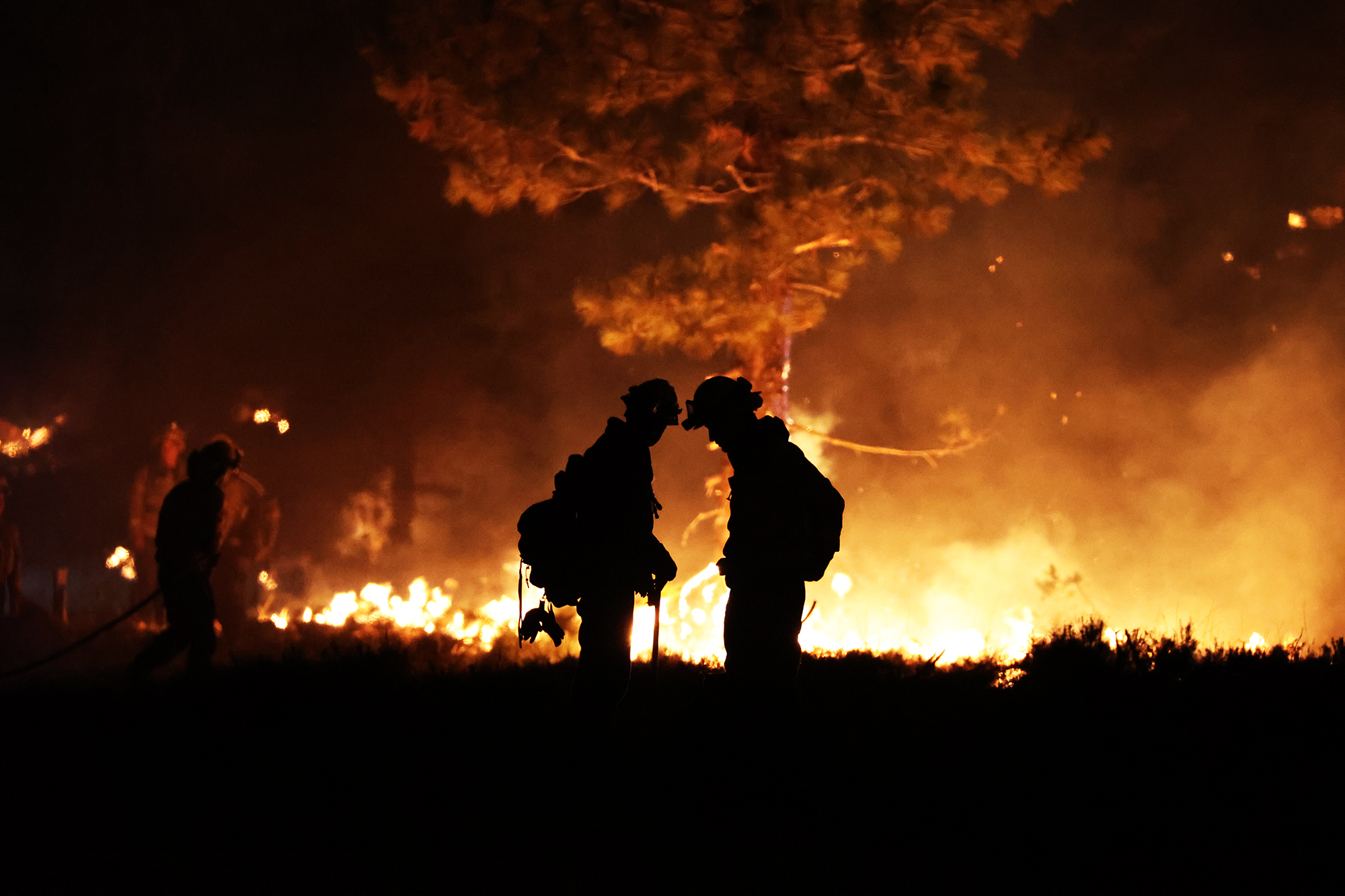 The huge Bootleg Fire in Oregon was declared 100% contained as of Aug. 15, after 2,000 firefighters worked to beat back the 650-square-mile blaze that tore through Klamath and Lake counties in the Pacific Northwest region of the state, scorching a total of 413,000 acres in 39 days.
The fire, which began on July 6 in the Fremont-Winema National Forest, eventually merged with the Log Fire, which began six days later, resulting in one massive, catastrophic wildfire.
Dangerous pyrocumulus clouds formed over the blaze – clouds referred to by NASA as "the fire-breathing dragon of clouds" because they are so big and hot that they create their own weather, according to the Associated Press.
While the dragon clouds are gone, and the containment of the Bootleg Fire is positive news, officials are still far behind the curve in terms of containing the 26 other wildfires still burning across Oregon and Washington, according to the Pacific Northwest Region of the Forest Service.
Twenty-Five Mile Fire – Washington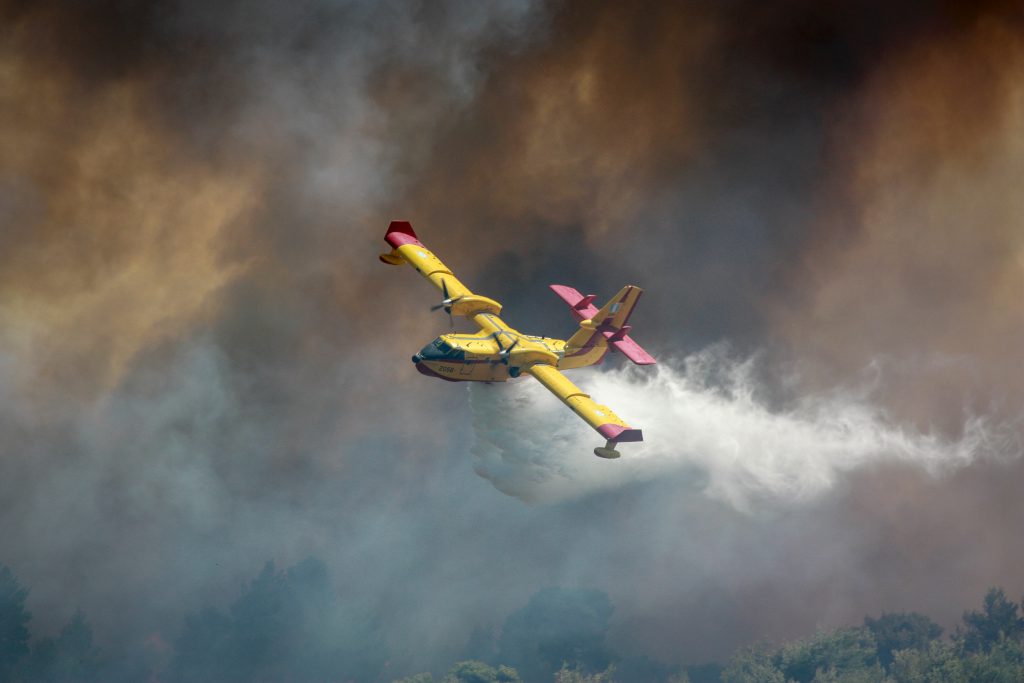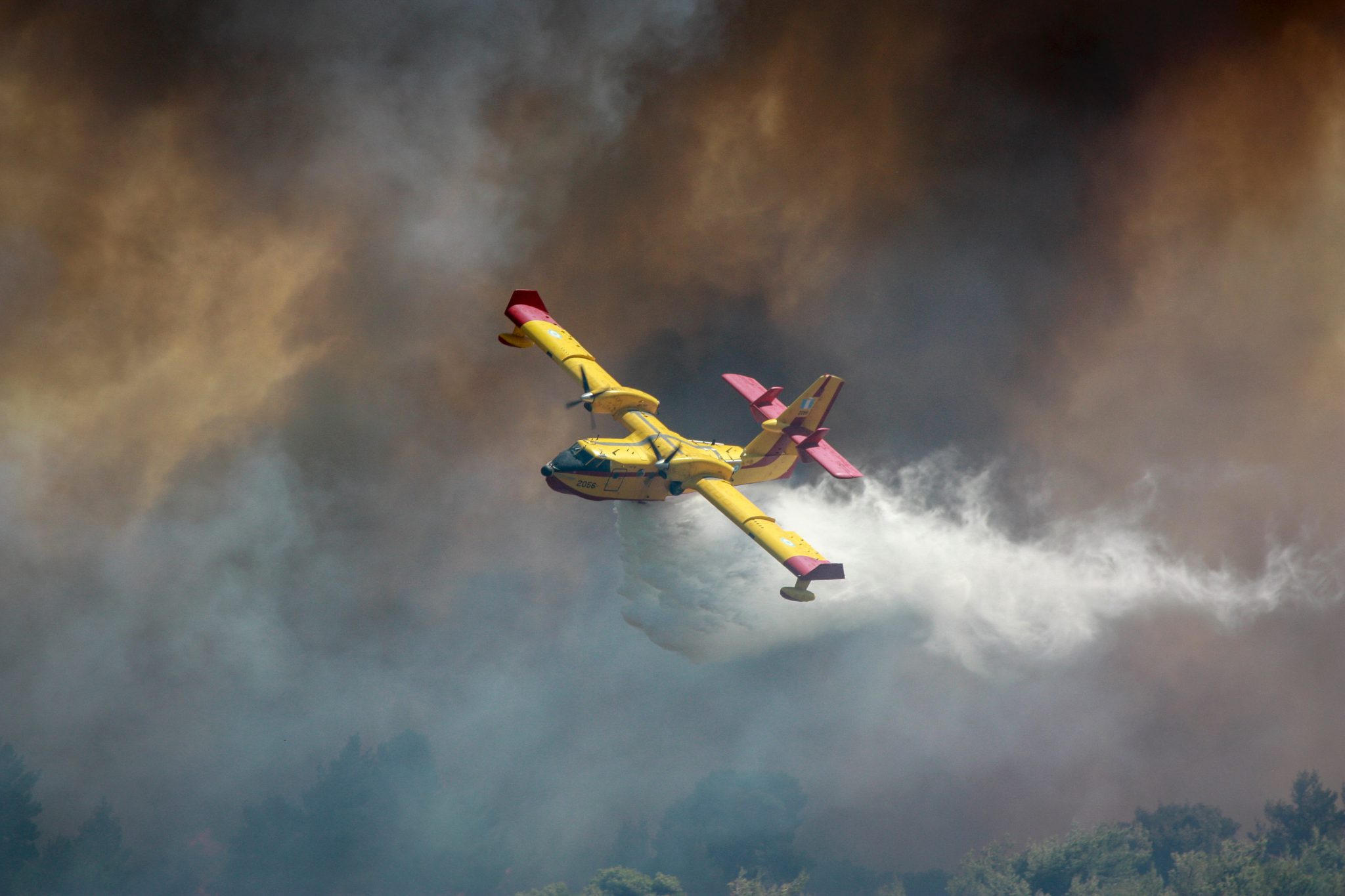 Since it was first sparked on Sunday, Aug.15, the Twenty-Five Mile Fire has consumed 4,000 acres and caused 327 homes and structures to be evacuated as it nears Lake Chelan, according to KING 5 News. As a state of emergency was declared for Chelan County, local officials were frank about the current firefighting capability in the area.
"We don't have the resources to fight large wildfires right now," said Chelan County Fire Marshal Bob Plumb. "State resources are dedicated, fighting fires around the state. If we get another big fire in Chelan County, our firefighting resources may be overwhelmed."
The fire began two miles southwest of the Twenty-Five Mile Creek State Park.
Superior National Forest Wildfire – Minnesota
Not all wildfires are out west this year. Minnesota has been battling a 1,500-acre blaze in the Northeastern region of the state since Sunday, Aug. 15, when the fire was first spotted around 3 p.m., according to the Associated Press.
"It's just changing very rapidly and extremely quickly," said Joanna Gilkeson, spokesperson for the Superior National Forest.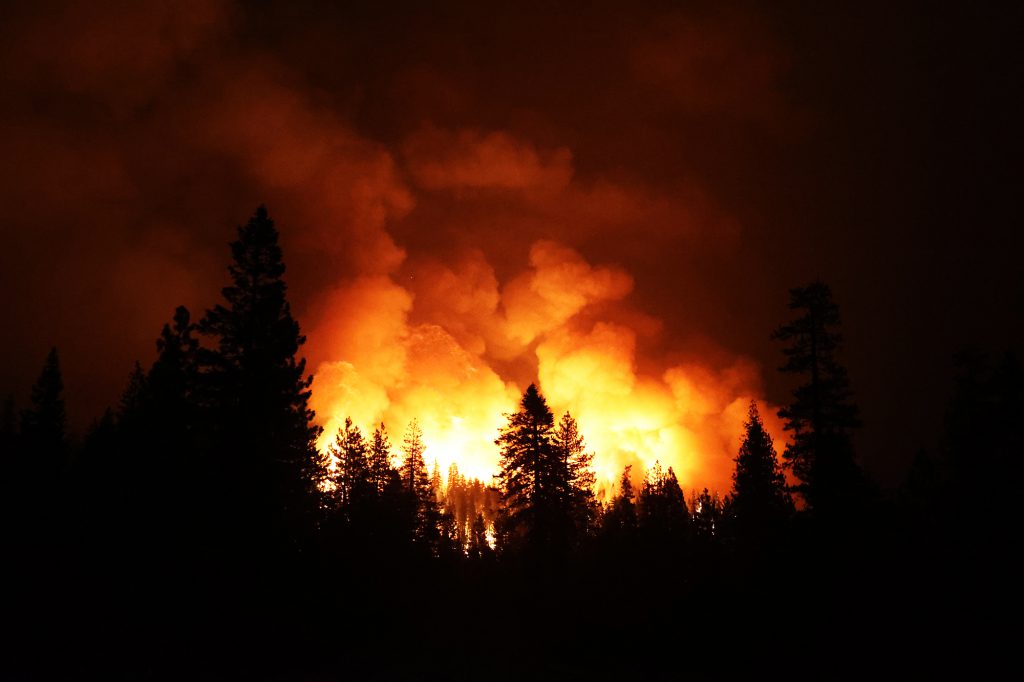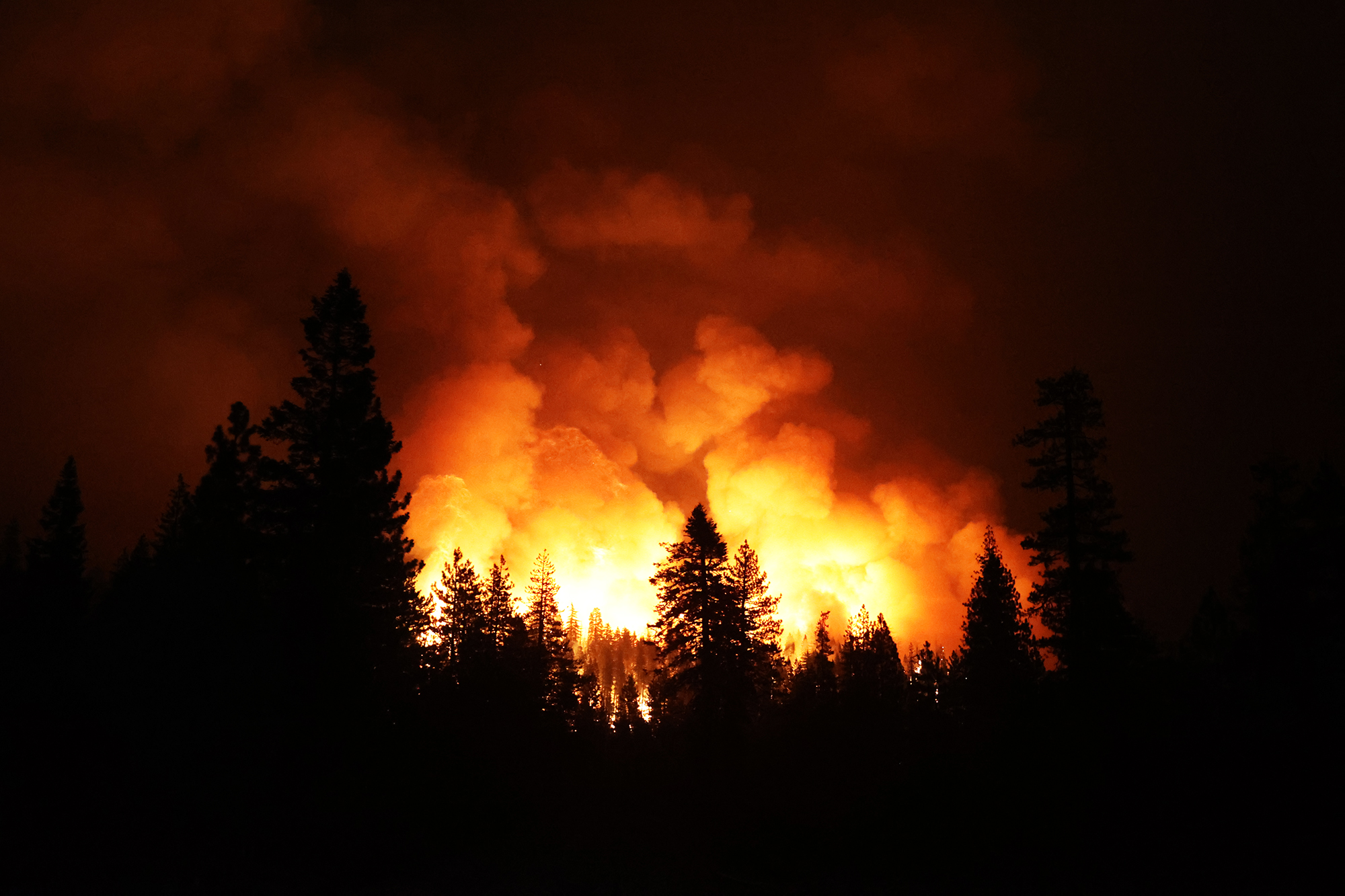 Minnesota is in the middle of a drought similar to what Western states are experiencing. The drought, combined with the current extreme temperatures and plenty of dry and dying vegetation, created prime conditions for wildfires. Crews on the scene anticipated the fire would spread through the beginning of the week with wind gusts reaching 20 to 25 mph.
Other "new, lightning-caused fires" were also spotted in remote areas of the Boundary Waters Canoe Area Wilderness, Sawbill Lake, and Little Saganaga Lake. Firefighting crews are currently performing aircraft water drops to hopefully limit the reach of the wildfires, according to the Associated Press.
When Did Wildfire Season Become Wildfire Year?
Over the past few years, wildfires have increased in frequency and intensity, changing what was once considered a four-month season into a year-long problem.
Unfortunately, the Insurance Information Institute predicts the rest of the year will see more severe wildfires. According to the Institute, there were 40,474 wildfires in the US from Jan. 1 to Aug. 16, 2021. During that same time period last year, there were 35,878 wildfires, according to the National Interagency Fire Center.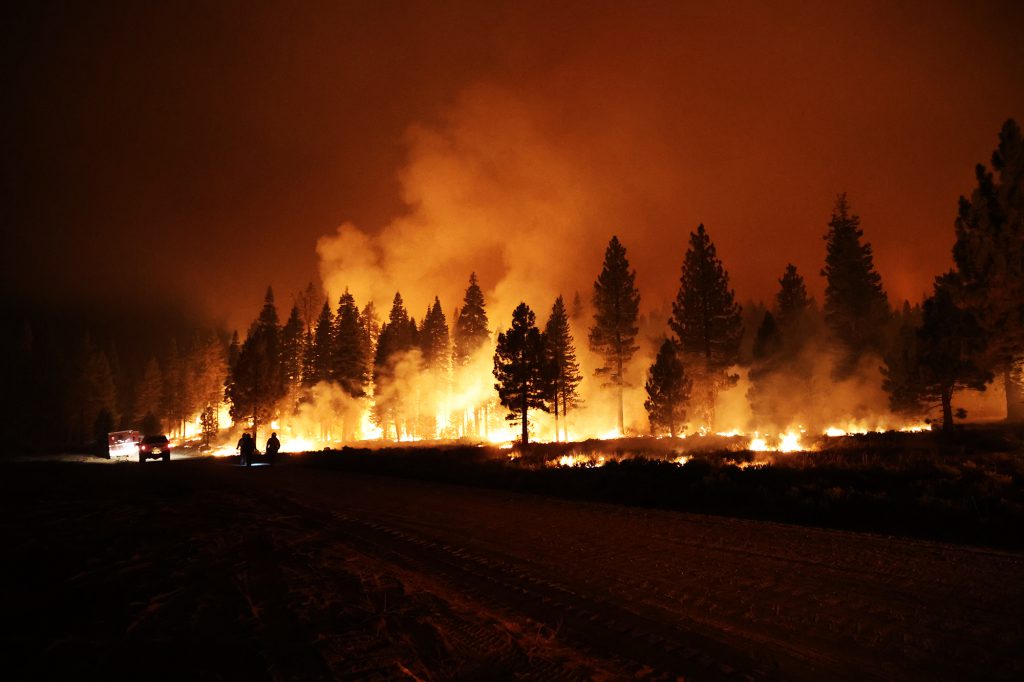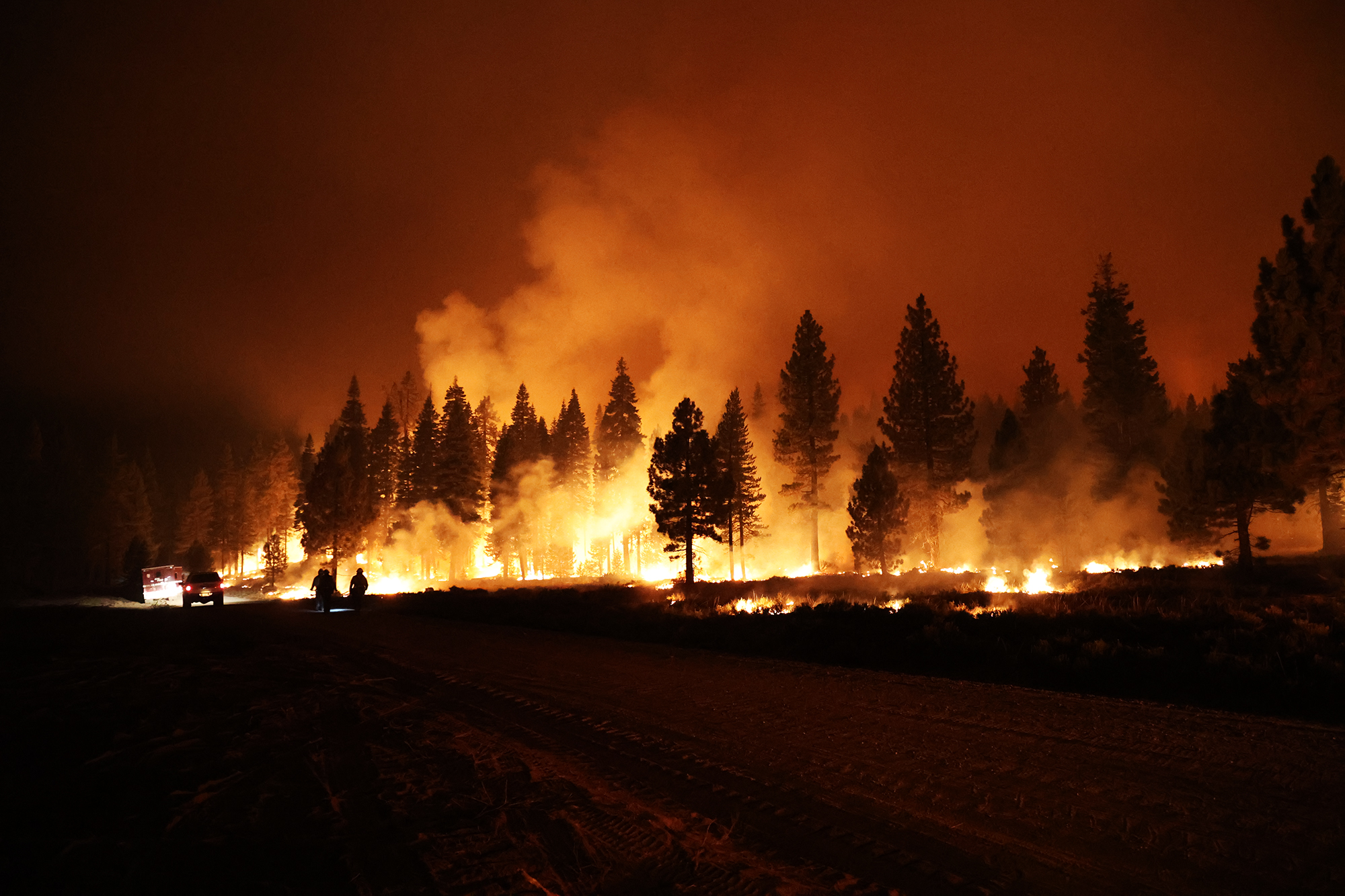 However, 2020 saw a marked overall increase in total wildfires from the previous year. In 2019 there were 50,477 fires total — in 2020, there were 58,950.
Extended periods of drought, longer and more intense heatwaves, and "changing rain and snow patterns" have all led to a drastic increase in wildfire intensity, and it looks like things will only be getting worse, according to National Geographic.
"The scale and intensity of the wildfires burning across the western US right now is staggering," Philip Higuera, a wildfire scientist and paleoecologist at the University of Montana, told National Geographic last September.
Wildfires Are a Worldwide Concern
Wildfires aren't a problem unique to the US — they're becoming a global problem due to a warming planet that is shifting and changing, causing more wildfires to ignite all over the earth.
"We've always known large-scale wildfire events can impact entire regions and, in fact, have global impact, but as we see hotter and drier summers, we're seeing larger fires," said Elliott Gall, an assistant professor at Portland State University, who studies wildfires. "I don't think this is a Western US problem. This is a global problem — one we collectively need to work together and address."
In Siberia, an astonishing 10 million acres are currently burning, with one fire alone scorching an area of 2.5 million acres. The fire, which is the biggest blaze of the century, has produced thick plumes of smoke, blocking sunlight for many. For the first time in history, the smoke has drifted all the way to the North Pole, according to Smithsonian Magazine.
Recent years have seen record summer temperatures in Russia. One of the coldest places on earth has been hitting triple-digits on the thermometer, and the uncommonly hot weather melted permafrost, which created fuel for many fires.
Greece, Spain, Turkey, and Canada are also currently dealing with numerous, large wildfires.
On Aug. 5, the US Navy dispatched a P-8 Poseidon reconnaissance plane from Naval Air Station Sigonella, Italy, to assist firefighting efforts in Greece. Wildfires in Greece and Turkey broke out after a record heatwave, and Greek fire crews were battling 154 wildfires as of Aug. 6, according to the Navy Times.
While people start 90% of all wildfires, the conditions created by climate shifts have enabled fires that would have been fairly manageable in the past to grow and thrive like never before, spreading across thousands and thousands of acres and outpacing firefighting efforts across the globe.
Read Next: The West Is Burning: How Wildfires Are Impacting Fish and Wildlife