Jumping out of a perfectly good airplane is scary enough without having a parachute failure. But having the backup fail, too? Shit just got real. And that's just where Jared "CCT Peaches" Pietras, an Air Force Combat Controller, found himself during what was supposed to be a routine jump over the North Sea.
"We were jumping out at 3,500 or 3,000 feet over water," Pietras said. "I jump out and I pull my chute, my main, and it wraps around my fins that I'm wearing because we're jumping into the North Sea. So I'm spinning, it's wrapped around my leg, I try and clear it, but I can't."
Not good. But that's what a reserve parachute is for, right?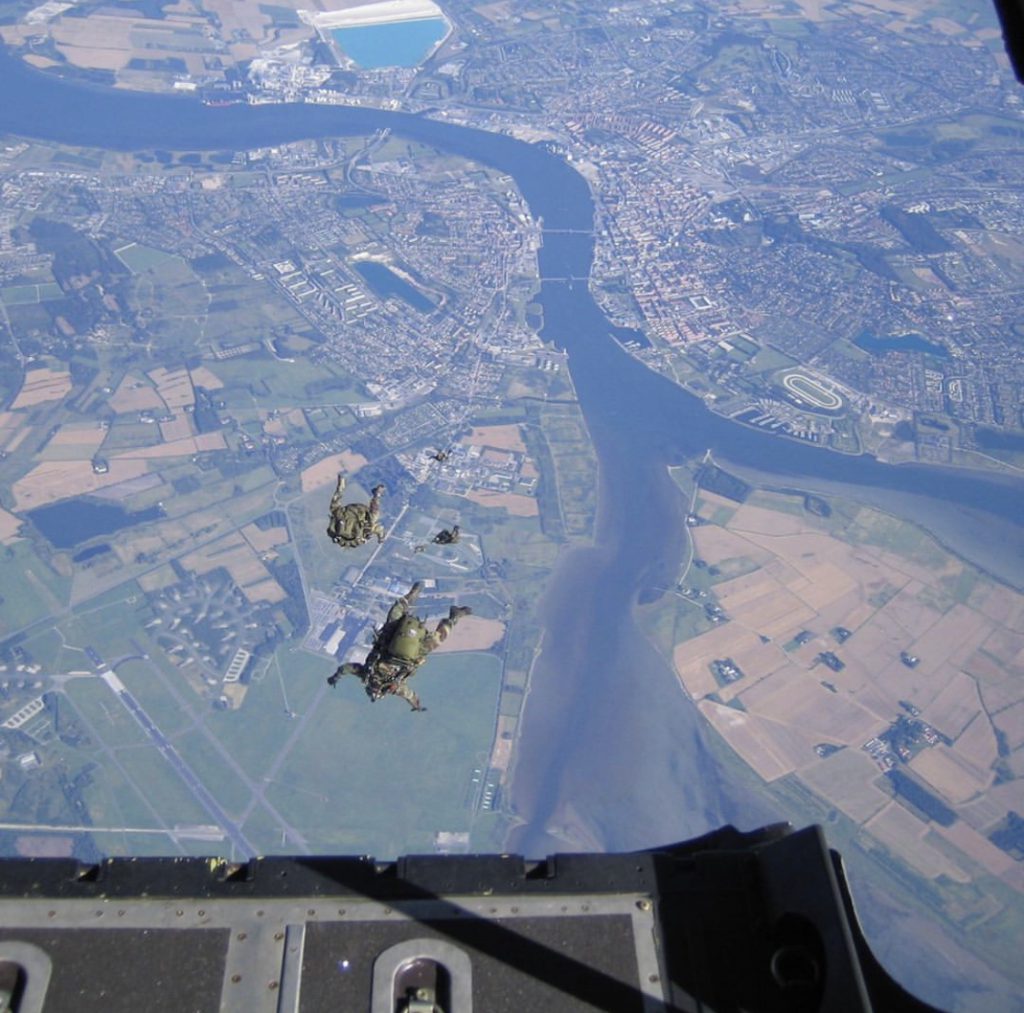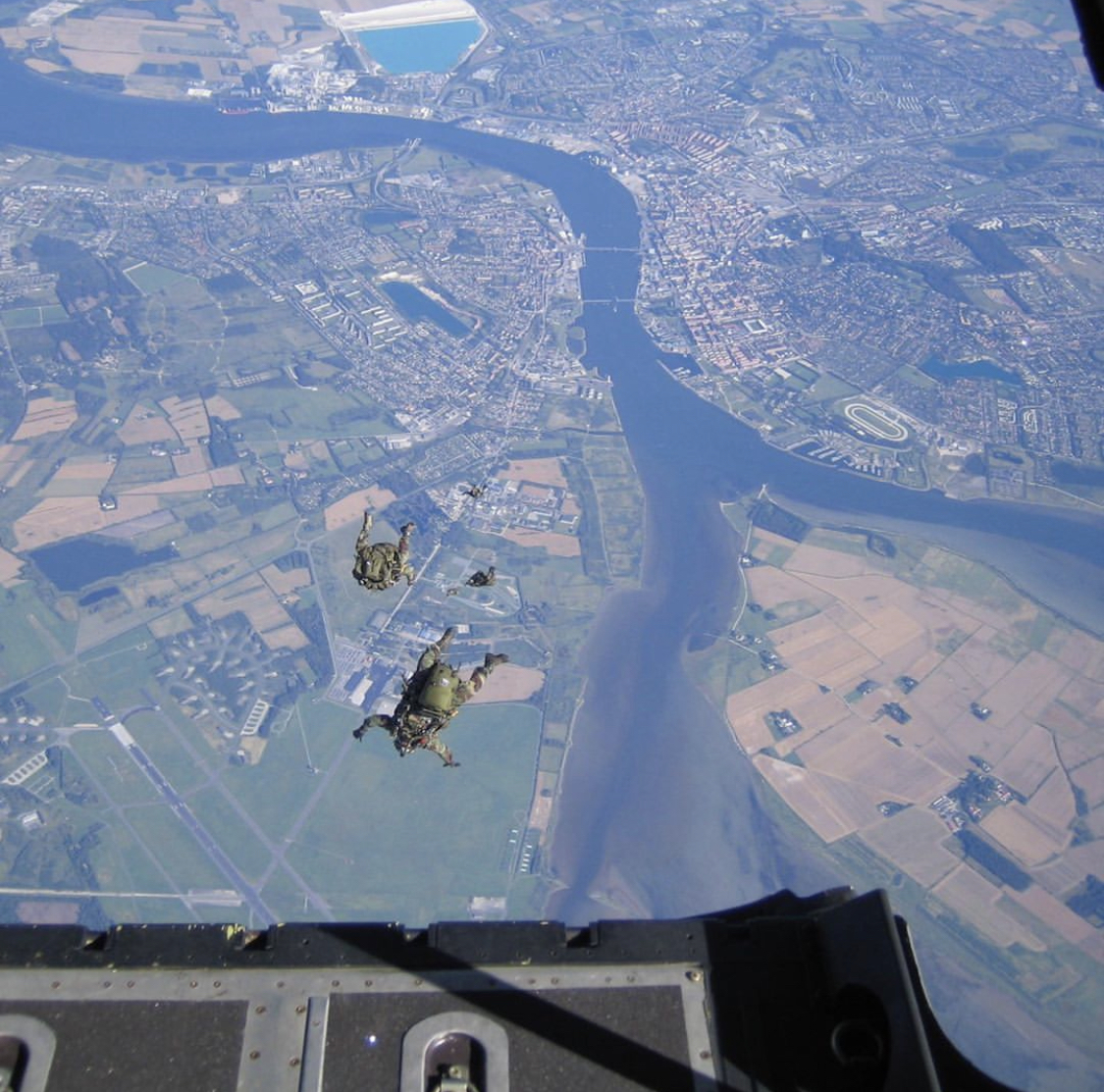 "I'm falling way too fast, so I pull my reserve. It also wraps around my leg," he said. "So, I've got both chutes, each one's about 25% inflated, and they're spinning, and they're hitting each other. And every time they hit each other, they collapse. So I'm slow, and then I drop, then I'm slow, and then I drop."
With no other option, Pietras pulled out his knife and attempted to cut one of the chutes free, but every time he reached to get to the lines with the blade, he'd change the dynamic of the suspension on the parachute cords, and it would collapse even more, increasing his rate of descent.
"I see the water approaching fast, and I'm (positioned) head down because the chutes are wrapped around my legs," he said. "I was like, Both of my chutes are out, they're both tangled up, I can't reach it to cut it off. Ah, well I'm stuck. I don't know."
How did he get out of this horrible jam?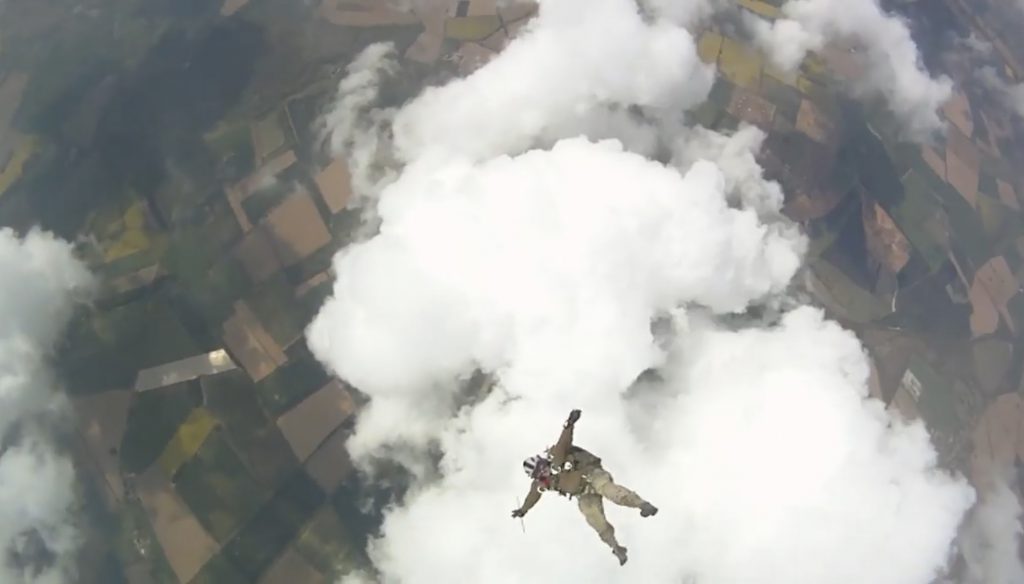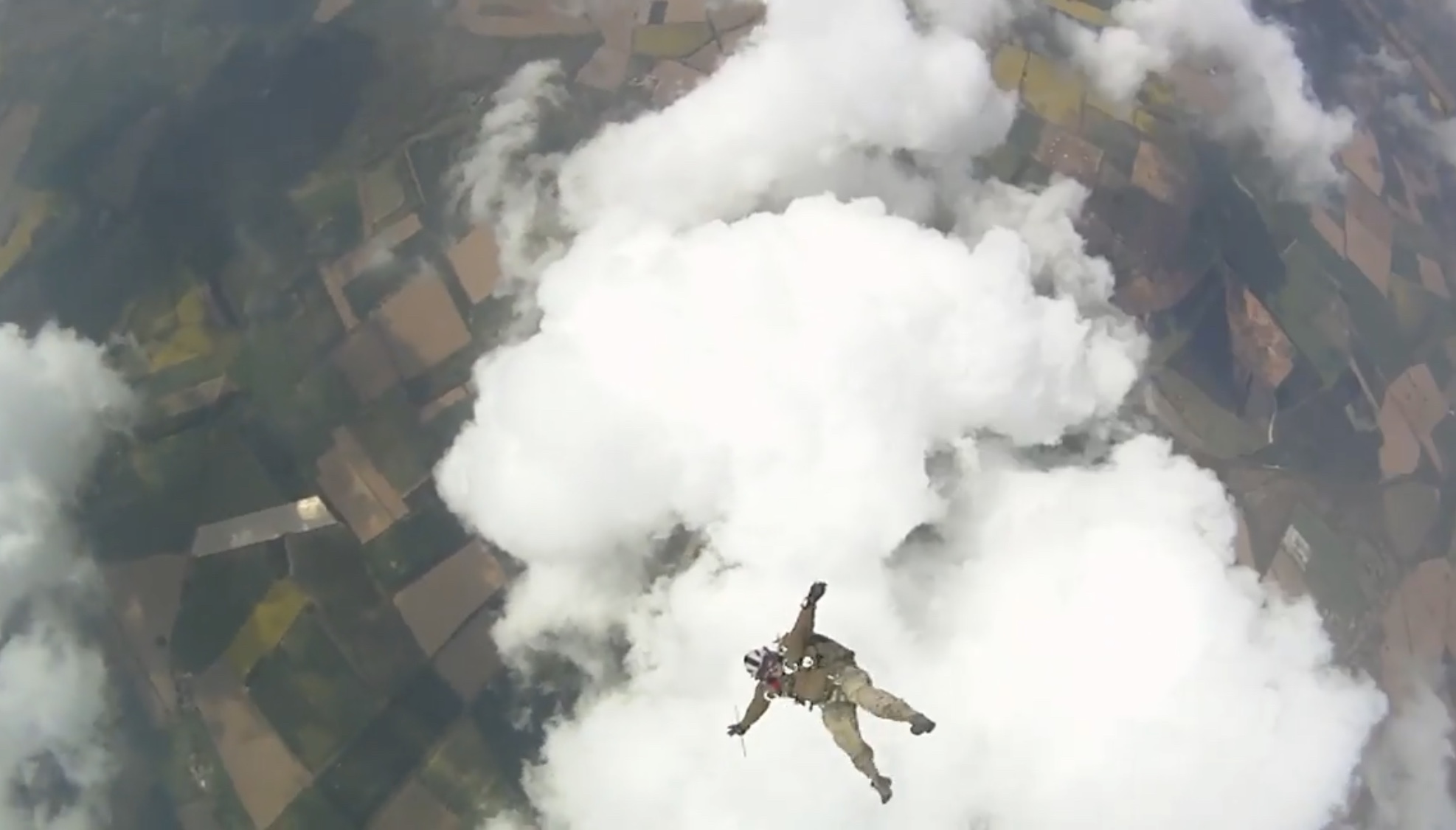 He chucked his knife so he wouldn't accidentally stab himself, and he hit the water.
Underwater now, "I kind of check and I'm like, Okay. I'm okay. And I pop out of the water, and the boat comes screaming in, and there's a PJ on there who's a standby diver, and he sees me come up, and I'm just like, 'Whooooooooooooo!'"
"He's like, 'You okay?' and I'm like, 'Yeah, but get in here and help me get out of my parachute!'"
Pietras went on to say that if he hadn't been jumping into water, he would have been seriously injured, if not killed. He hasn't jumped with fins since.
Read Next: WATCH: Instructor Pulls Knocked-Out Skydiver's Chute in Wild Rescue