Waterproof and super durable
Add dividers and storage caddies to keep gear organized
Available in three sizes and four colors
Yeti, a company famous for turning coolers into status symbols, is expanding its GoBox lineup with two new heavy-duty storage containers to keep your gear as organized and protected as your food and drinks. The new LoadOut series of hard cases now includes the GoBox 15, the original GoBox 30, and the GoBox 60. These cases have price tags of $125 for the GoBox 15, $250 for the GoBox 30, and $300 for the GoBox 60.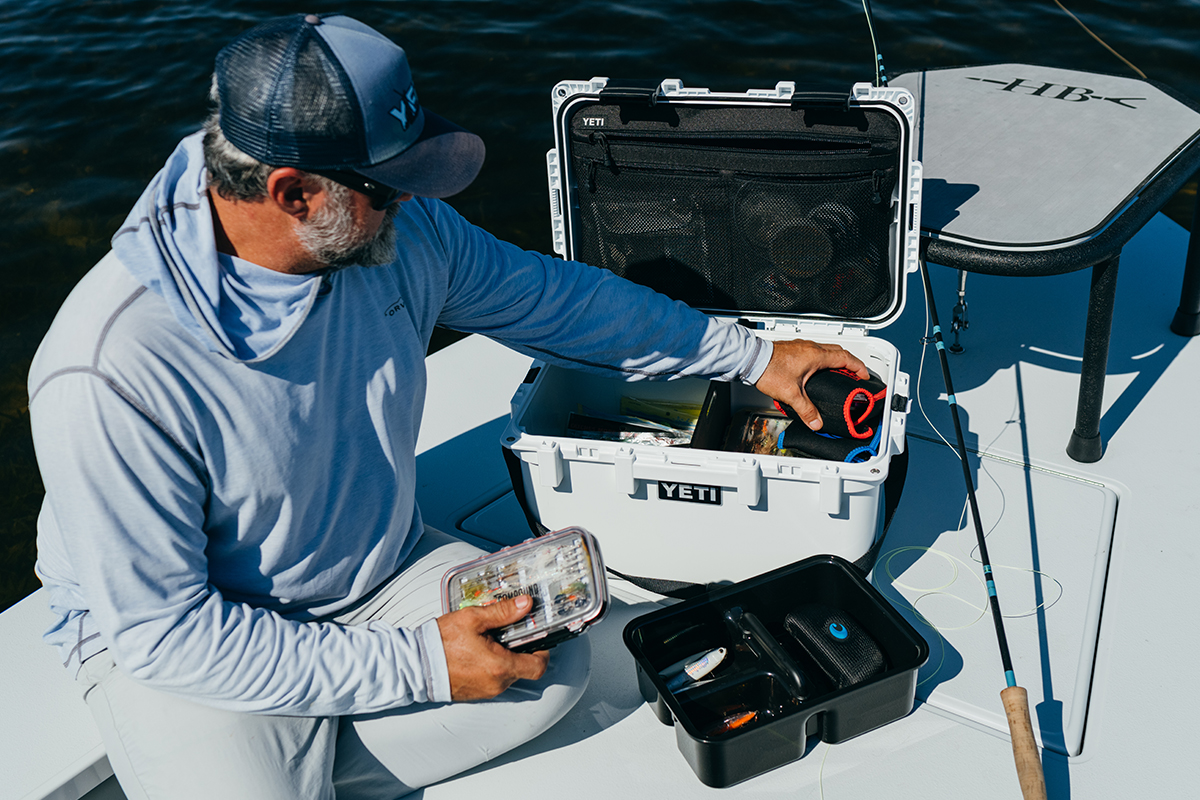 These GoBoxes aren't insulated like Yeti's coolers but are built to the same demanding standards. The company's Defender material is rock-solid. The lids are waterproof, so the contents stay dry even if the cases get submerged.
The IP65 and IP67 ratings mean trail dust won't find its way into your medical kit or electronics either. Hinges, latches, handles, and tie-downs have proven their merit on other Yeti products, so you know what you're getting here.
All three sizes come in four colors: orange, charcoal, white, and tan. The design is stackable, so the cases will stay put when you need to save space. Extra caddies and dividers are available separately.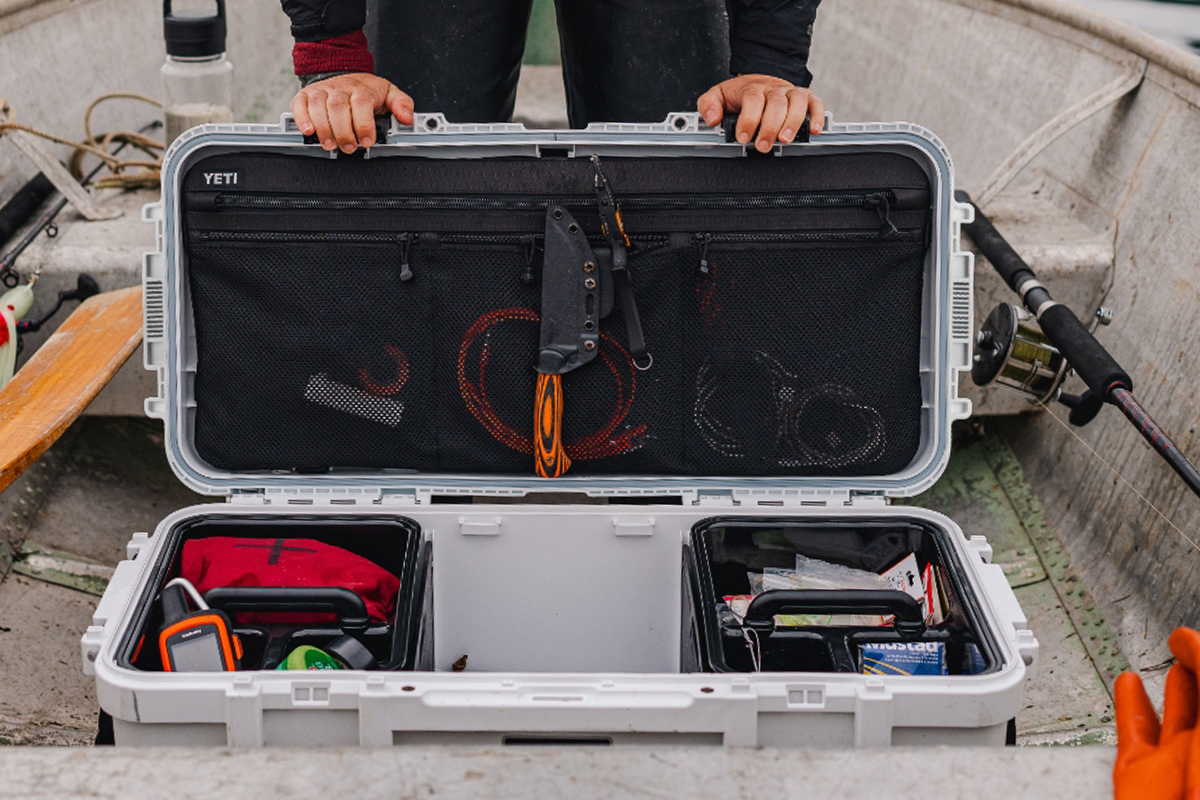 The LoadOut GoBox 15 is perfect for small kits like a comms setup that includes your phone, radio, and power bank. Add another GoBox 15 for your medical supplies and another for your backcountry coffee kit. This size fits one caddy, which comes with the case.
The midsize LoadOut GoBox 30, which was already in Yeti's lineup, is great for larger items like tools, bicycle helmets, and cooking supplies. It fits two caddies and one divider and includes one of each. At this size, you can pack quite a bit of gear without losing the ability to grab it and go on foot.
When you need to pack your vehicle or home for endurance, go for the big dog of the group: the GoBox 60. This LoadOut case is sized more like a foot locker and has room for all kinds of equipment, camping supplies, food, and tools. It fits three caddies and two dividers, so it can keep all your adventure equipment and survival gear organized.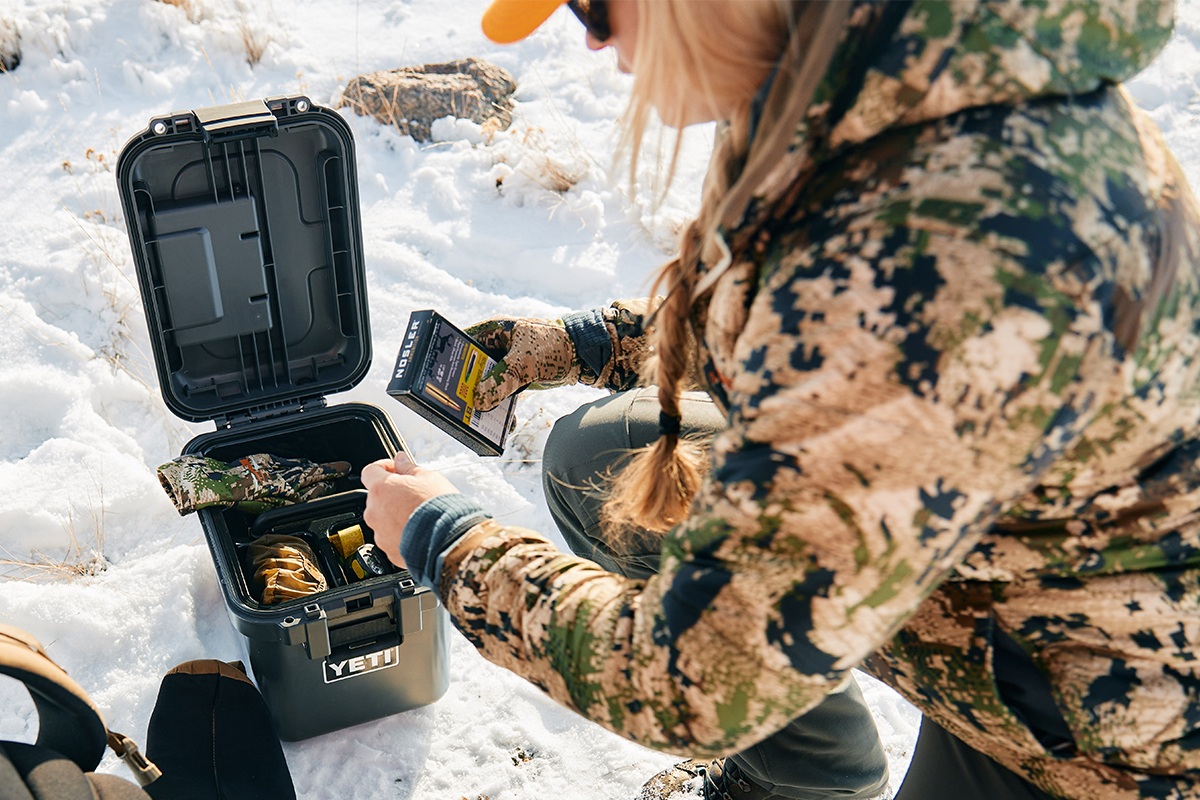 Like the GoBox 30 before it, the GoBox 60 features Hefty Hauler handles — you can load this case down without worrying about something breaking when you pick it up. One caddy and one divider come with this case.
Yeti catches some hell for its pricey gear, but I'll be damned if I haven't loved every Yeti product I've used. It holds up to all kinds of abuse, stands the test of time, and looks good doing it. These LoadOut GoBoxes are a great way to upgrade from duffel bags and flimsy plastic boxes.
GOOD GEAR – Show Your Support for the 2A With the BRCC SBR Flag T-Shirt
---
Yeti LoadOut GoBox 15 Specs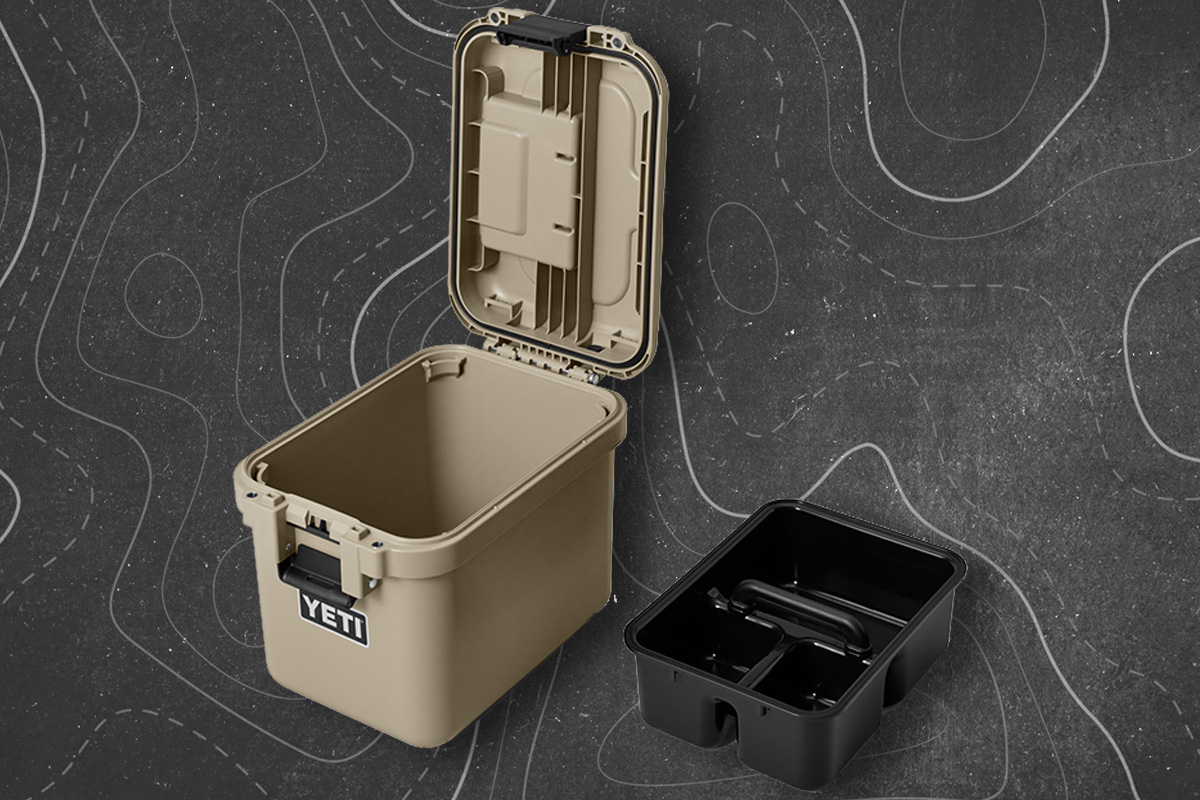 Price: $125
External dimensions: 10.2 x 14.7 x 11.3 inches
Internal dimensions: 8.5 x 11.8 x 8.6 inches
Weight: 7.5 pounds
Included accessories: one caddy
RELATED – Mess Kit History: Feeding Backcountry Adventures for Generations
---
Yeti LoadOut GoBox 30 Specs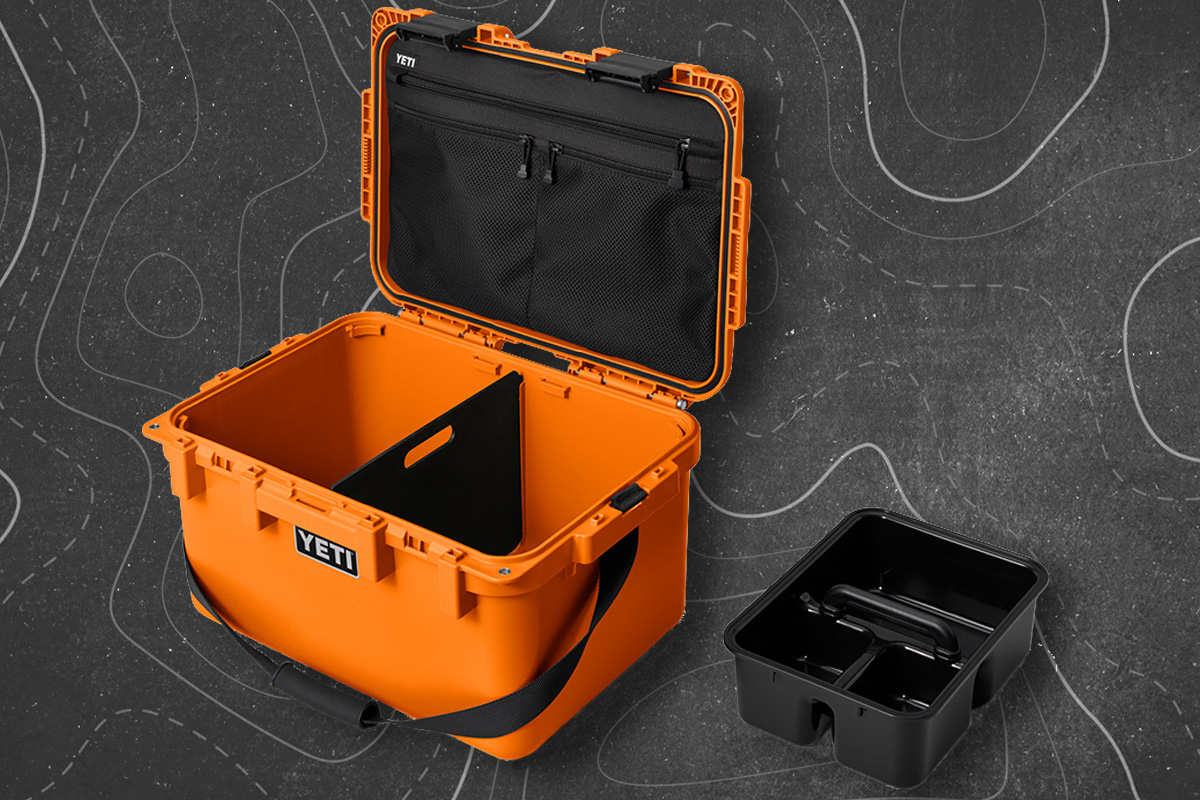 Price: $250
External dimensions: 20.4 x 14.8 x 11.3 inches
Internal dimensions: 17.7 x 11.8 x 8.7 inches
Weight: 12 pounds
Included accessories: one caddy, one divider
GOOD GEAR – Spartan Kick Your Tastebuds With the BRCC Ready To Drink 300, Vanilla Bomb
---
Yeti LoadOut GoBox 60 Specs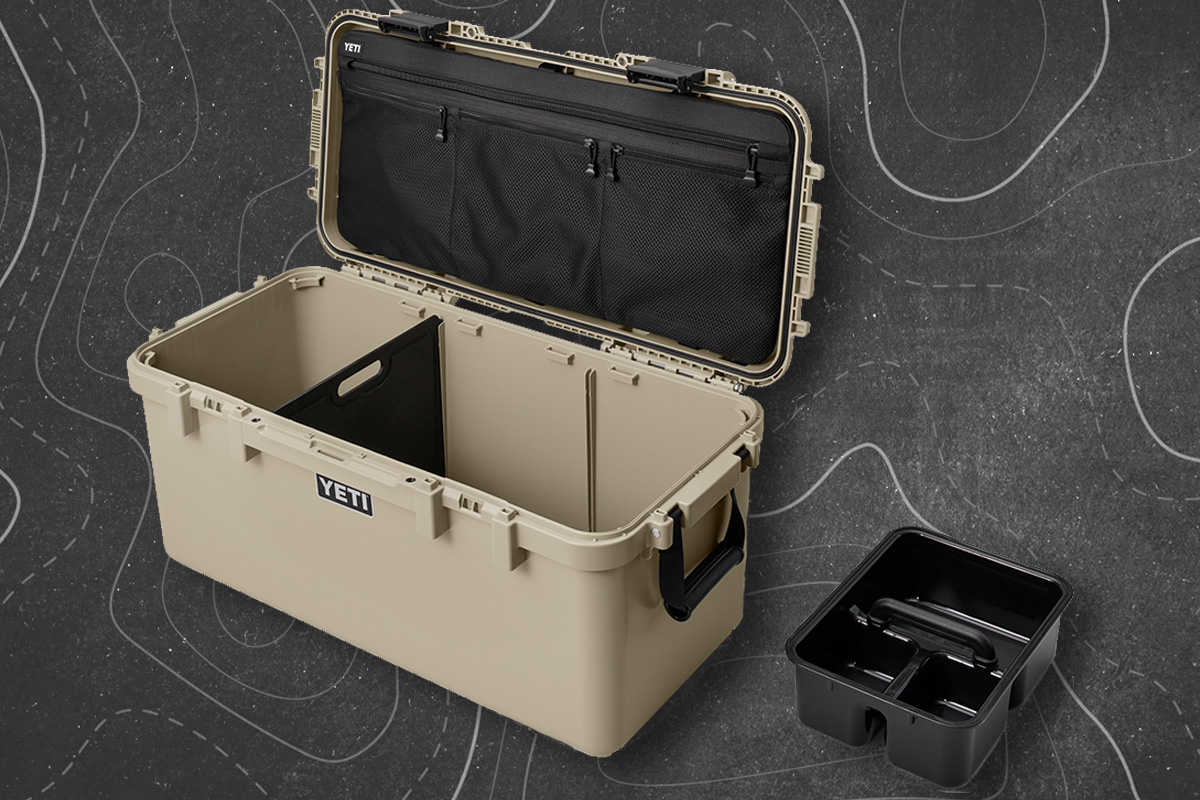 Price: $300
External dimensions: 30.0 x 14.8 x 13.4 inches
Internal dimensions: 26.8 x 11.7 x 10.8 inches
Weight: 17.2 pounds
Included accessories: one caddy, one divider
---
READ NEXT – Bushnell RXC-200 and RXU-200 Red Dots: 100-Round Test