The pain and isolation that many veterans carry home from deployments can occupy some of the deepest parts of their being. When it comes to hope and healing, those depths can seem simply unreachable.
Through offshore fishing trips, Reel Warriors, a newly founded veteran-focused organization on the West Coast, is offering combat veterans a way to hoist that isolation up out of the dark and into the daylight — where they can actually start putting it behind them.
Based in Southern California, Reel Warriors, a 501(c)(3), was founded by Joseph Hummel and Nicholas Piscitelli. Both combat veterans who deployed to Iraq, Hummel served from 1999 to 2004 as a helicopter crew chief in the Marines, and Piscitelli was an Army medic with a Light Infantry Unit from 2002 to 2012.
GOOD GEAR – Conquer Your Taste Buds Whether You Are Making Drip or Espresso With the BRCC AK-47 Espresso Roast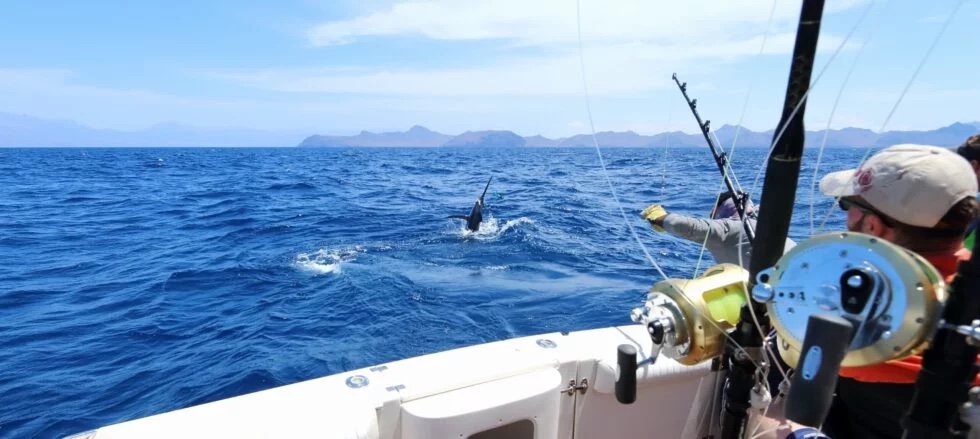 Having served before and after 9/11, Hummel was not only part of the initial push into Iraq but also in the first generation of soldiers to return home post-combat.
"We lost some guys over there," Hummel said. "When we came home, we didn't have social media, so then we lost contact with each other. That transition was 'sign here, stamp here' and go. There wasn't any guidance and I really struggled for about 10 years."
Hummel met Piscitelli around then and they formed a tight bond, with the latter introducing him to offshore fishing.
"I had never been fishing. I didn't grow up with it," Hummel said. "We went saltwater fishing and I just disconnected from society, from life, everything like that. It was like a reset button. A disconnect to reconnect."
Black Rifle Coffee Is Having a Huge Veterans Day Sale! Check It Out Now!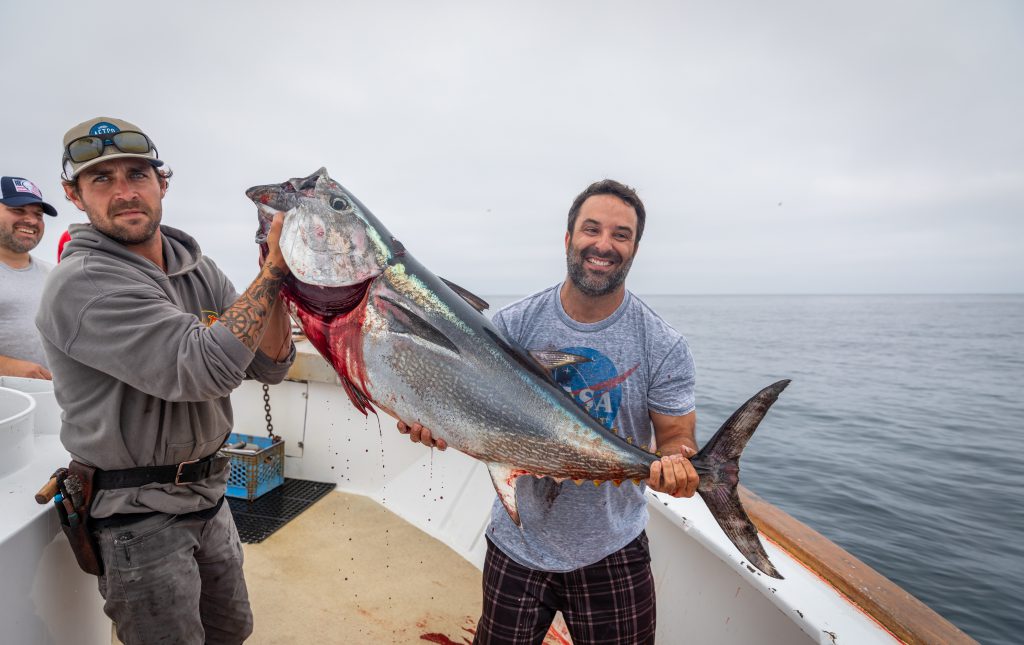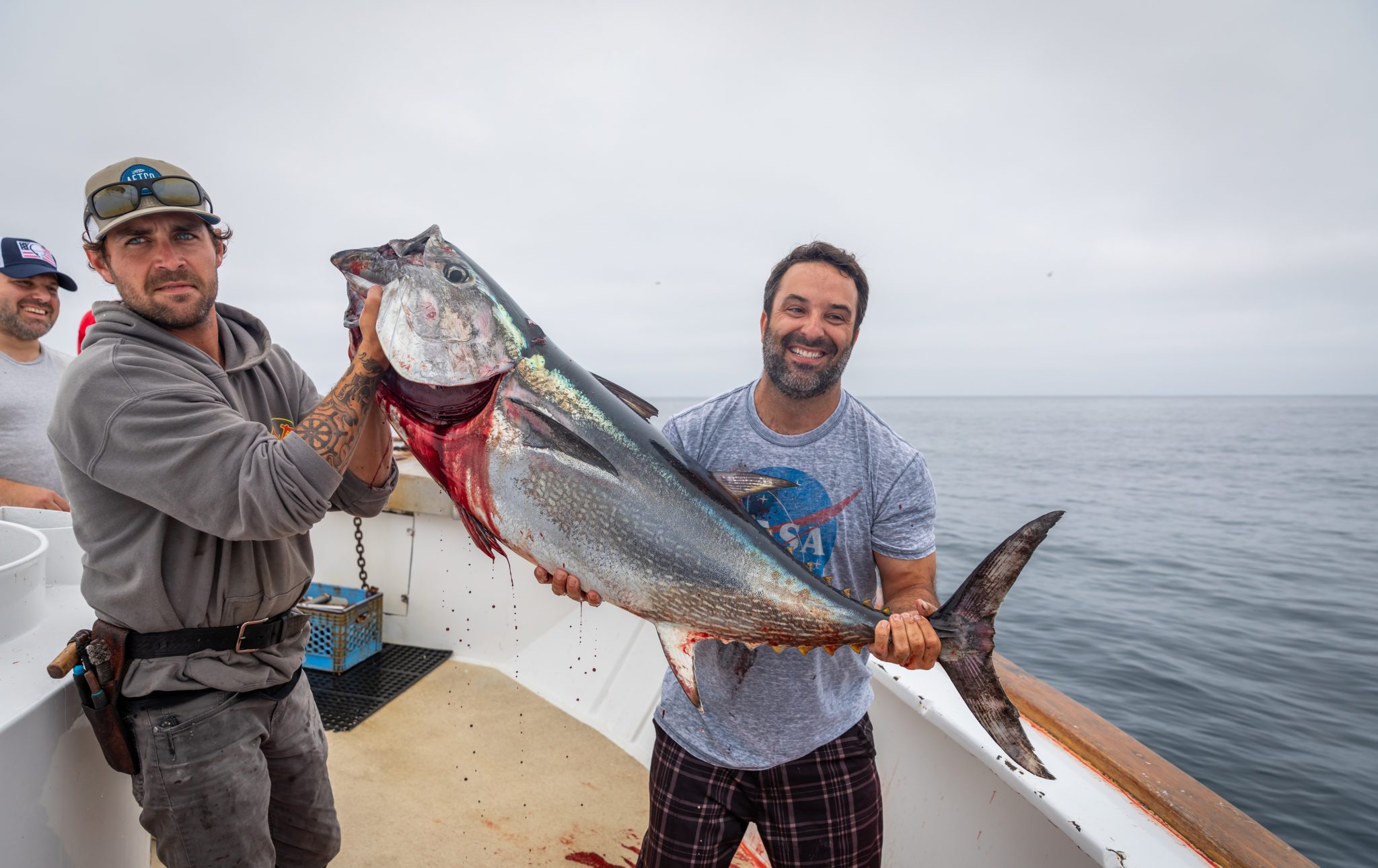 From there, the two realized the value that experience could have for other veterans, and Reel Warriors was born.
"Our goal is to give veterans a break from everyday life," Hummel said. "Connect them with other veterans because that's what we lose when we get out of the military. That bond we have when we're in goes away when we get out. That creates isolation and leads us down a dark path."
To fight that isolation and help create a sense of community and support, Reel Warriors organizes overnight fishing trips, hosting 20 to 30 veterans and heading 100 miles offshore for yellowfin tuna and other bluewater species.
GOOD GEAR – Be Pretty, But Deadly With The Women's Trench Knife T-Shirt
"With that many guys and no cell service, you definitely find someone you get along with. Then you're catching these huge fish, too. The bonds form pretty quickly and the shit-talking comes pretty easy," Hummel said with a smile. "The stress just goes away."
With the help of a board of directors largely composed of veterans, the organization is looking to eventually branch out to other saltwater locations like Florida or New England. According to board member and former Marine Raider Jason Lilley, what sets Reel Warriors apart is the strong connections that come from mutual experience, much like the relationships forged through their time in service.
"Veterans are too often portrayed as helpless and damaged. It's so easy to slip down that slope and cater to that mindset," Lilley said. "We're getting guys out to change that. It's fucking physical and you're out [in the] elements together, meeting new people. By the end of it, everyone's made solid connections. It's centered around fishing, but it's not all about fish."
---
READ NEXT – Watch: Fisherman Lands 12-Foot Great White Shark on Pensacola Beach