The best way to get to point B is to actually know where point A is. If you don't know where you currently stand, how could you ever know where you are relative to your destination? Easy answer — you can't, homes.
Fitness is like navigation. Achieving your goals without wasting effort requires you to know what kind of training you currently need. The simple assessments in this article series will give you snapshots of your current fitness in four areas — mobility, power, strength, and endurance — along with general guidelines on what to do based on your outcomes. Let's start with mobility.
Mobility Testing
The first prerequisite of all fitness is to move well. The second is to do movements that actually work for your body. These tests will reveal your movement and mobility weaknesses so that you don't end up doing movements that could lead you to injury.
Active Straight Leg Raise
This test assesses hip mobility — how well your hips move in relation to each other — and the ability of your core to stay stable while your legs move.
Start with both legs locked out on the ground and your toes pointed at the ceiling. Keep one leg locked and still while keeping the other leg locked and lifting it off of the ground as high as you can without moving your down leg at all. You pass this assessment if you can get the ankle of your moving leg in line with, or beyond, the knee of your down leg. If one leg passes and the other doesn't, you fail the test.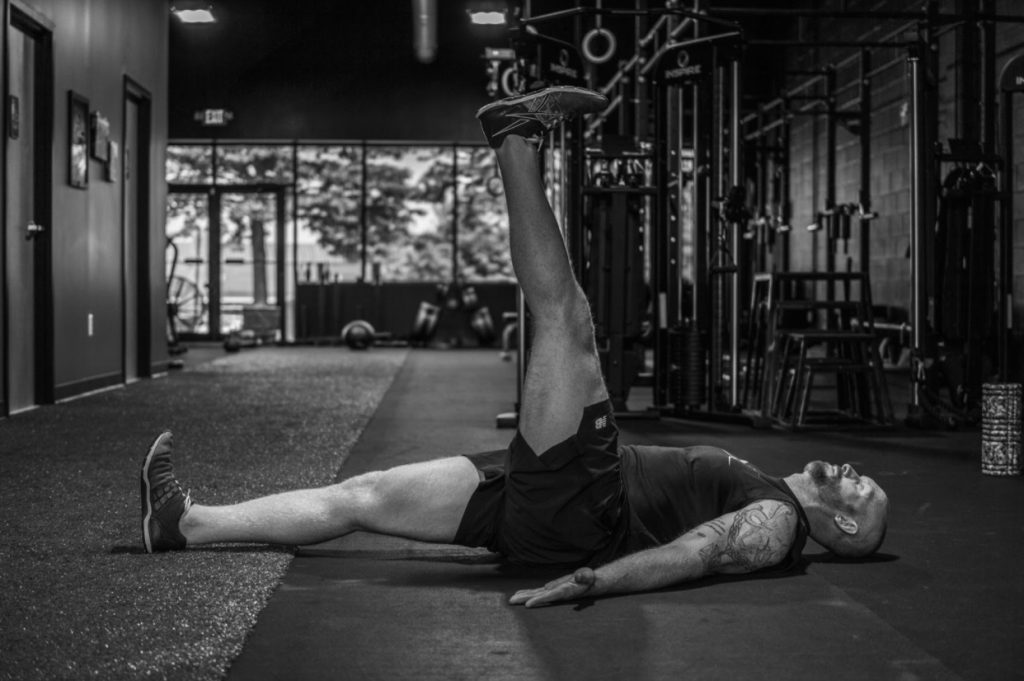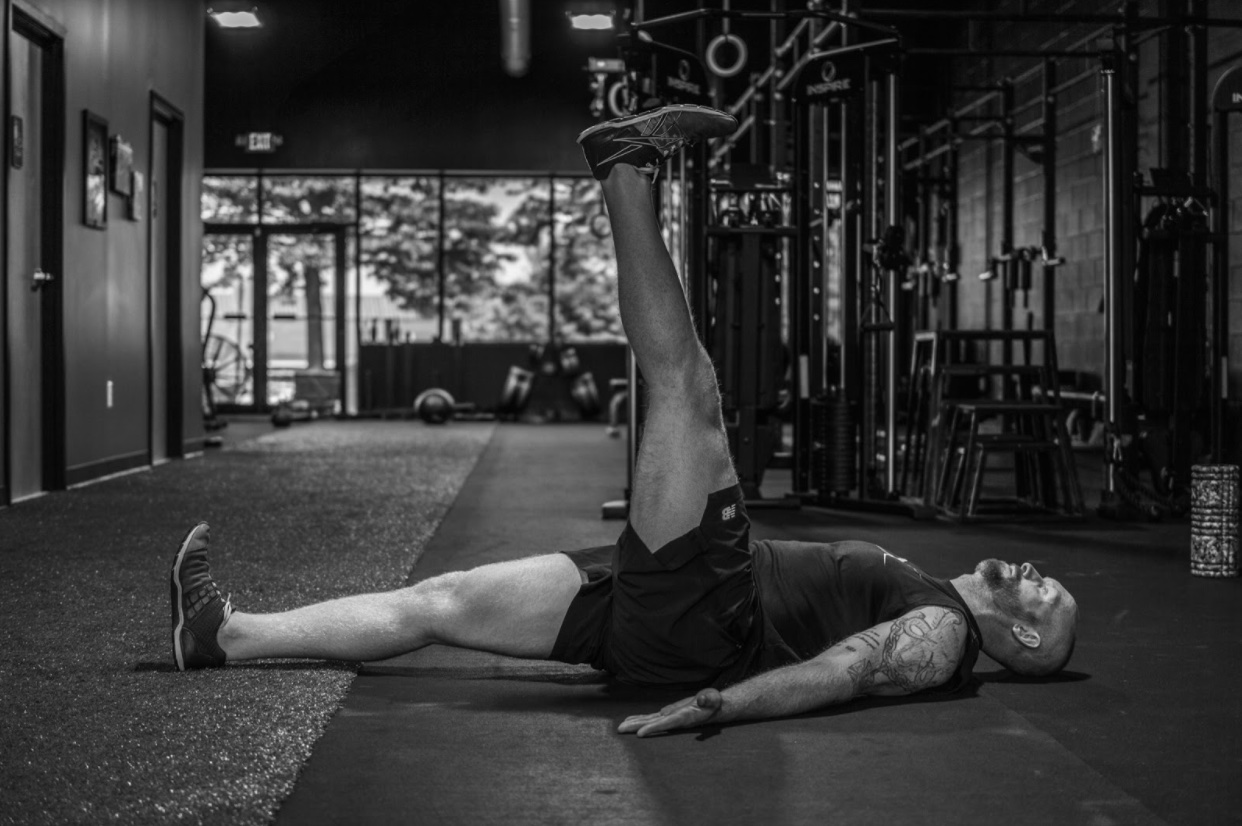 Standing Toe Touch
This test assesses movement in your hips, your core control, and the flexibility of your posterior chain — calves, hamstrings, and lower back.
Stand tall with your feet completely together. Keep your legs straight, then bend over and attempt to touch your toes. Guess what you have to do to pass. That's right — touch your toes.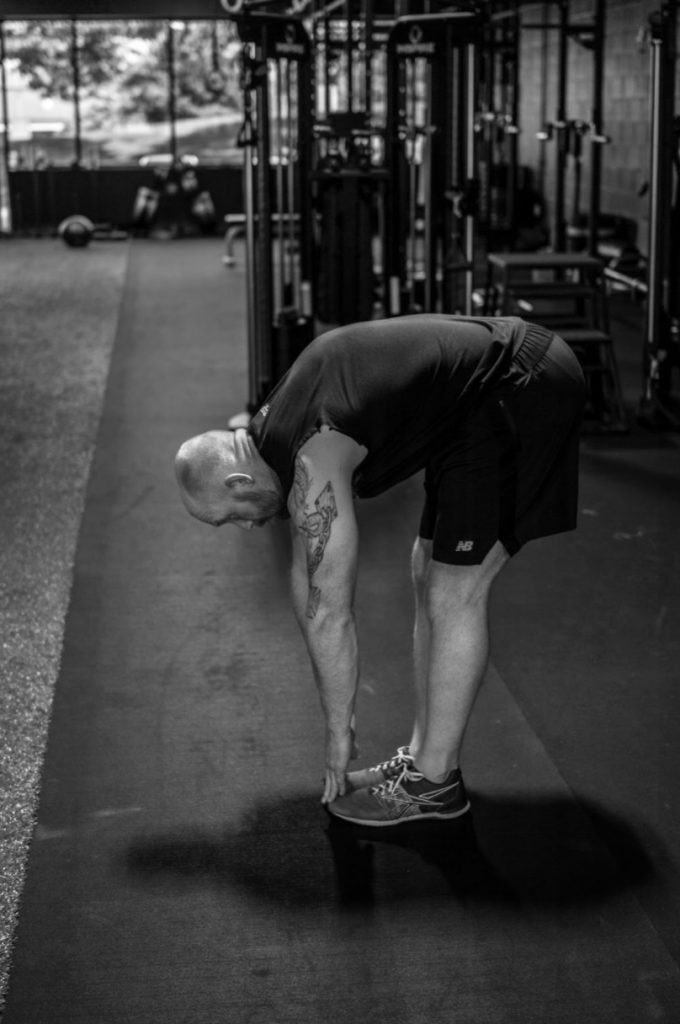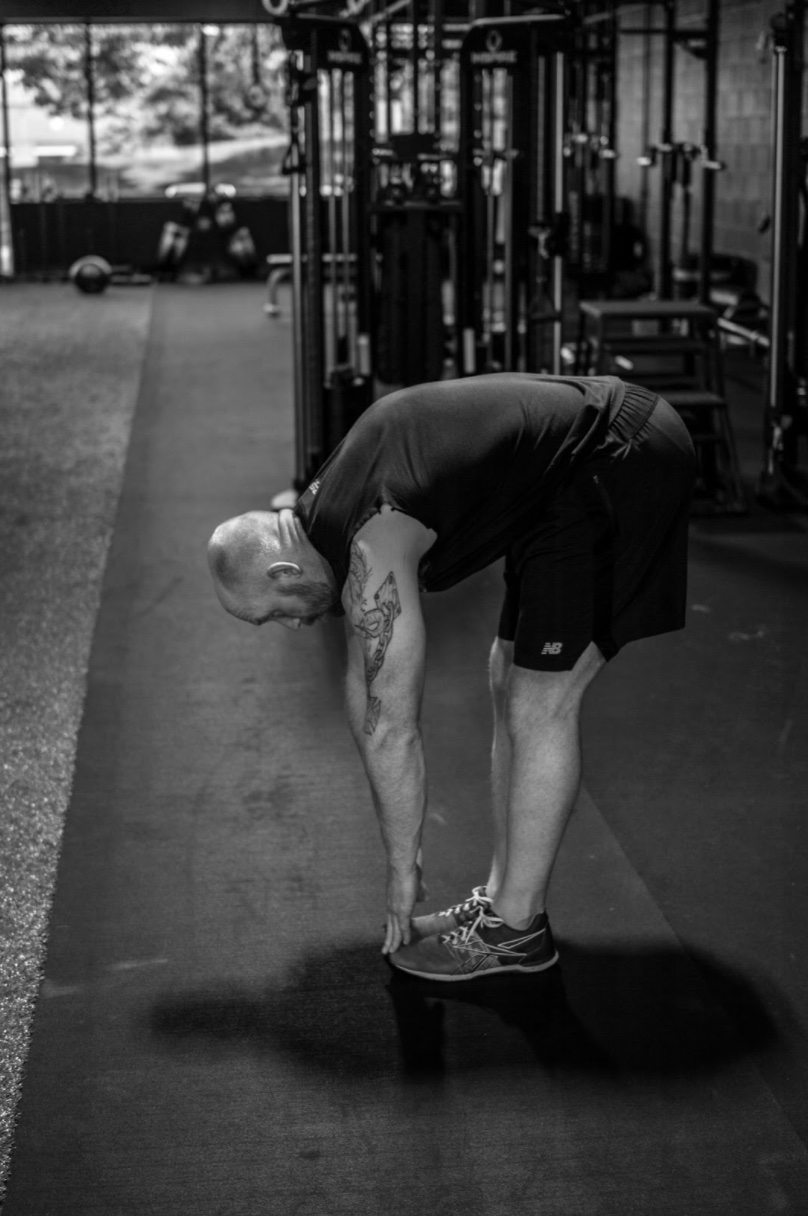 Shoulder Mobility Test
This test assesses your shoulders' range of motion and how well your shoulders move around the rest of your body.
Stand tall with your feet completely together and your hands at your sides. Loosely wrap your thumbs inside your fingers. In one, smooth motion, taking one hand behind your neck and the other behind your back, get your hands as close together as you possibly can behind your back. If you can get your hands 1.5 hand lengths apart, then you pass this sucker. A failing grade on one side means a failing grade for the whole test.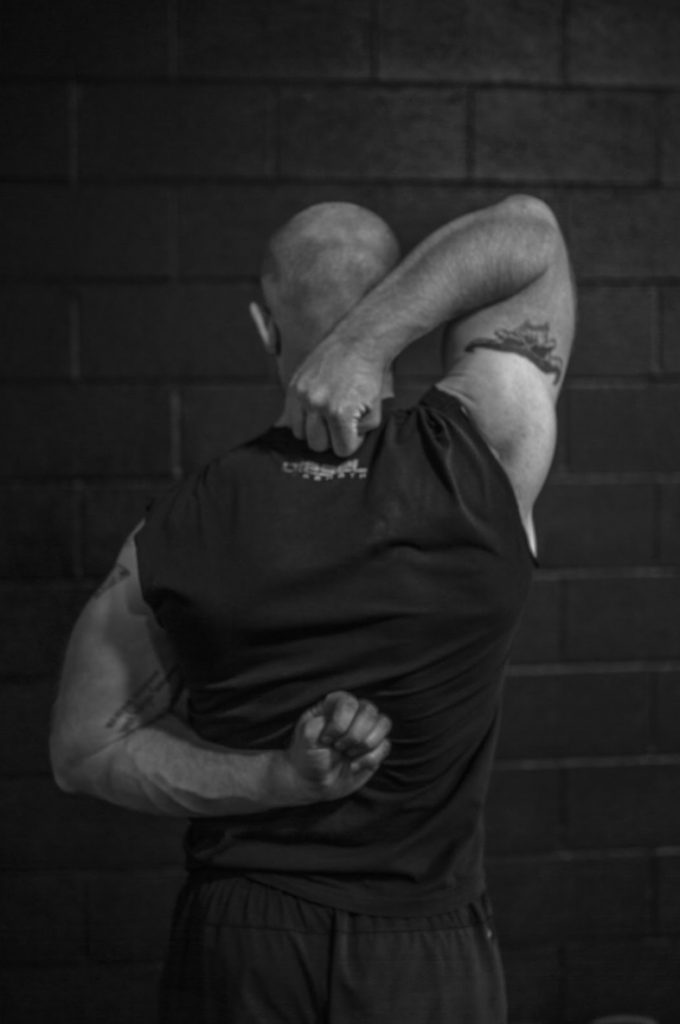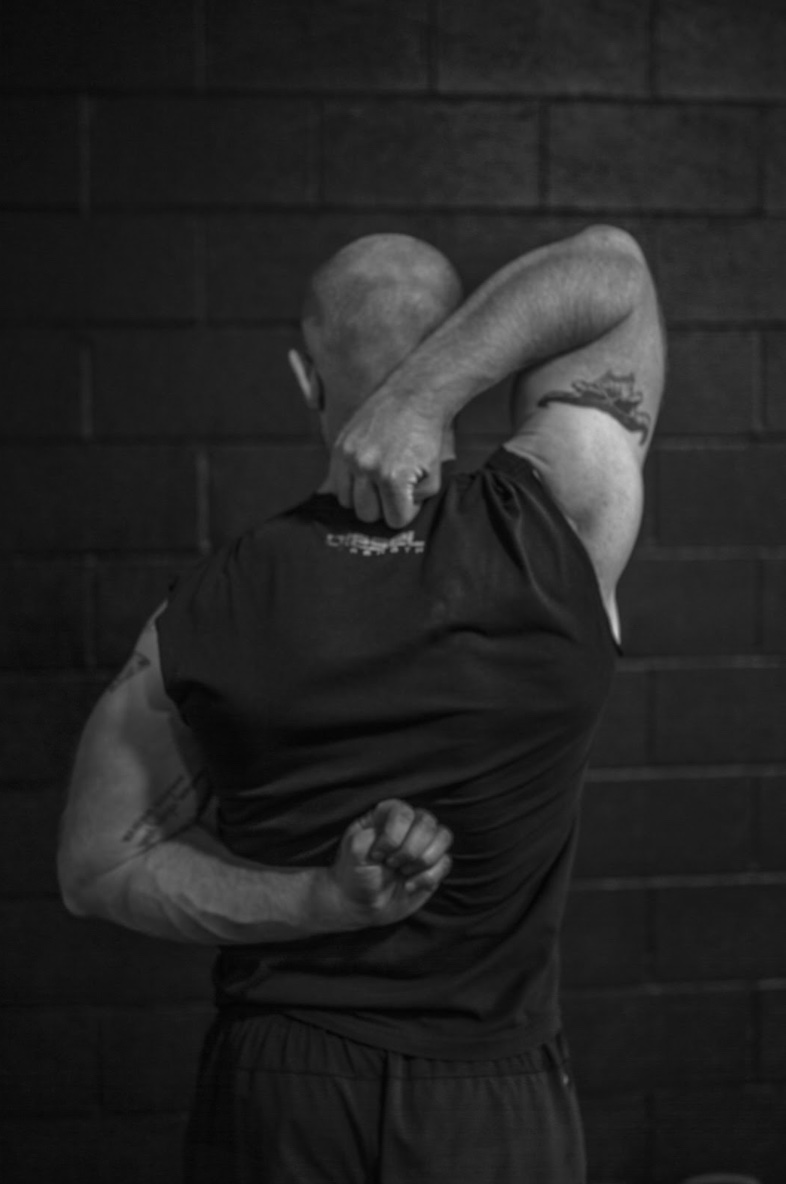 Shoulder CARs Assessment
This test assesses your ability to maintain core control as your arms go overhead.
Stand tall with your feet together. With one arm, try to draw the biggest circle around your body that you possibly can without rotating your trunk or arching your back. If you can do that without rotating your trunk and without popping a rib, then you pass this test. A failing grade on one side means a failing grade for the whole test.
Mobility Test Outcomes, and WTF Do I Do Now?
Just so you're clear on how to perform all of the tests, the video above demonstrates and explains each of them.
If you pass all of the tests, you're cleared to party. All loaded strength movements are within your potential repertoire. Just be mindful of your skill level. If you're new, don't be a hero. Learn the basics of squatting, dead-lifting, pressing, and pulling in a low-stress environment before you start hammering.
Failing the active straight leg raise means you shouldn't be dead-lifting from the floor. It also means that you should be working on hip mobility and control of your core.
The same is true for the standing toe touch. You might think you need to stretch your hamstrings, but our hamstrings usually feel tight because our core or our hips aren't doing their jobs, not because our hamstrings muscles are actually tight.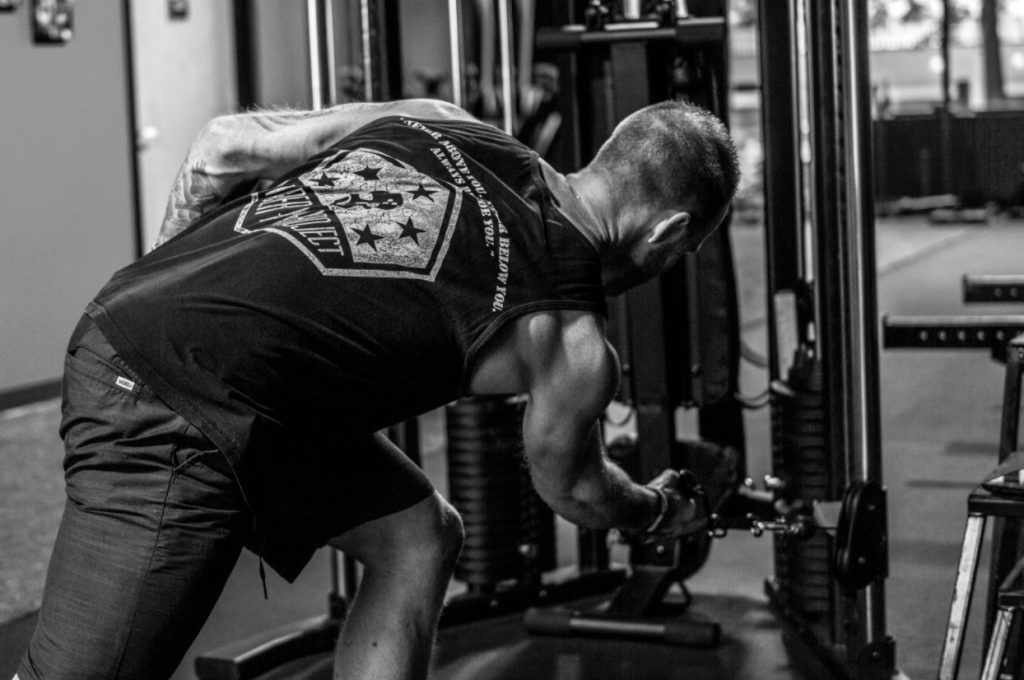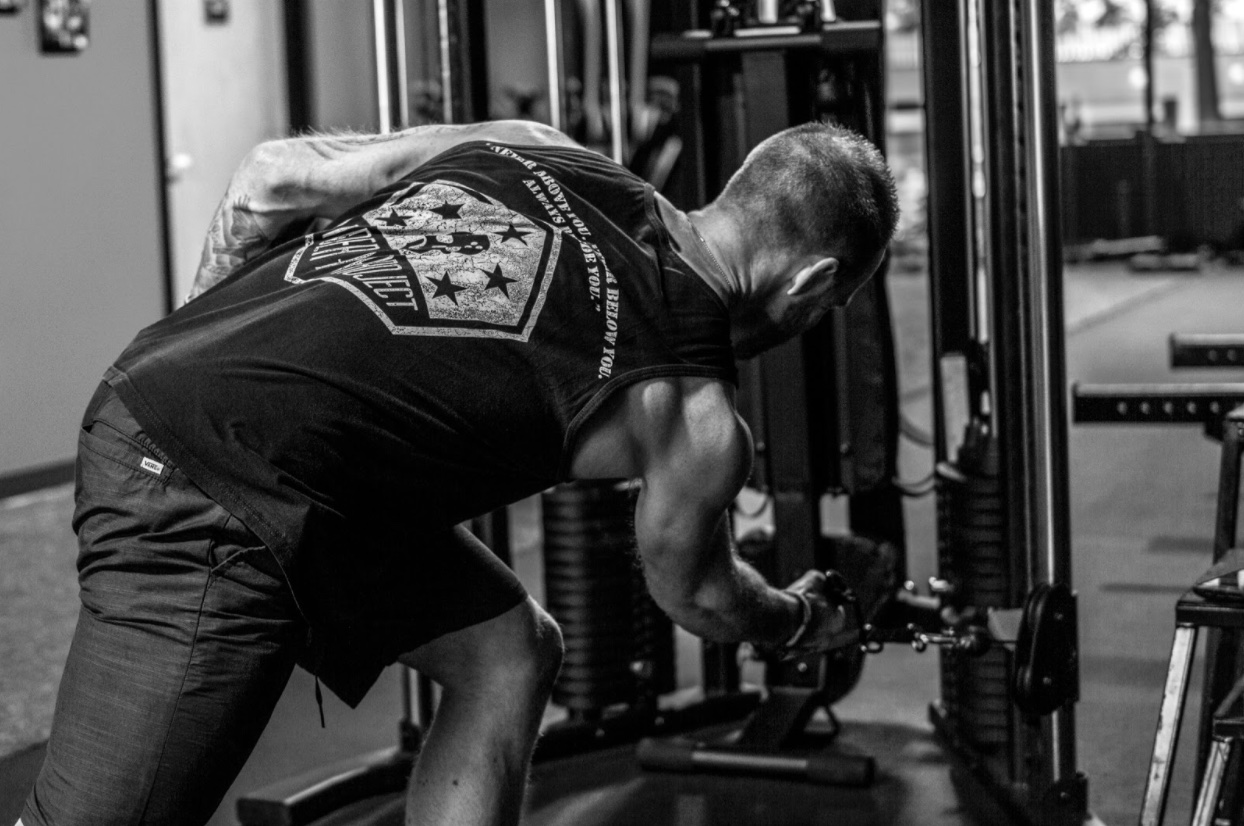 If you fail the shoulder mobility test and the shoulder CARs test, then you shouldn't press weight overhead and should limit how much overhead pulling you do, such as pullups. If you're going to pull overhead, you should choose chin-ups instead of pullups. Focus on improving the mobility of your upper-back shoulders. The CARs test is actually a great addition to your warmup to train for shoulder mobility.
Quality Movement Trumps All
If you want strength, power, and endurance that will last a lifetime without smashing your body into oblivion, then focus on movement quality first. These tests expose your deficits. Heed that information, or you'll set yourself up for potential injuries and setbacks. Reassess every four weeks or so. If you're diligent with mobility training and choosing strength exercises that fit within your current movement capabilities, you should make fast progress.
Read Next: 4 Ways To Get Back in the Gym and Stay Motivated