Balto, the Alaskan super dog with the voice of Kevin Bacon, was an outcast wolf-dog living in Nome, Alaska, who just wanted to be accepted by his local canine buddies. Then, adventure strikes, and he finds himself swept up in a treacherous cross-country race against time in a valiant effort to bring medicine back to a diphtheria-stricken Nome. Or at least that's how the 1995 animated children's classic goes. The real story is much better — and there are no talking geese. 
The real-life Balto was born in Nome in 1923 — the movie got that part right — but he was a full-blooded black Siberian husky, bred and trained by Leonhard Seppala, who also owned the famous sled dog Togo. Balto was eventually deemed unfit for the life of an Alaskan sled dog, as he was rather stocky and barrel-chested, and was sent to work as a freighting dog, pulling cargo by sled.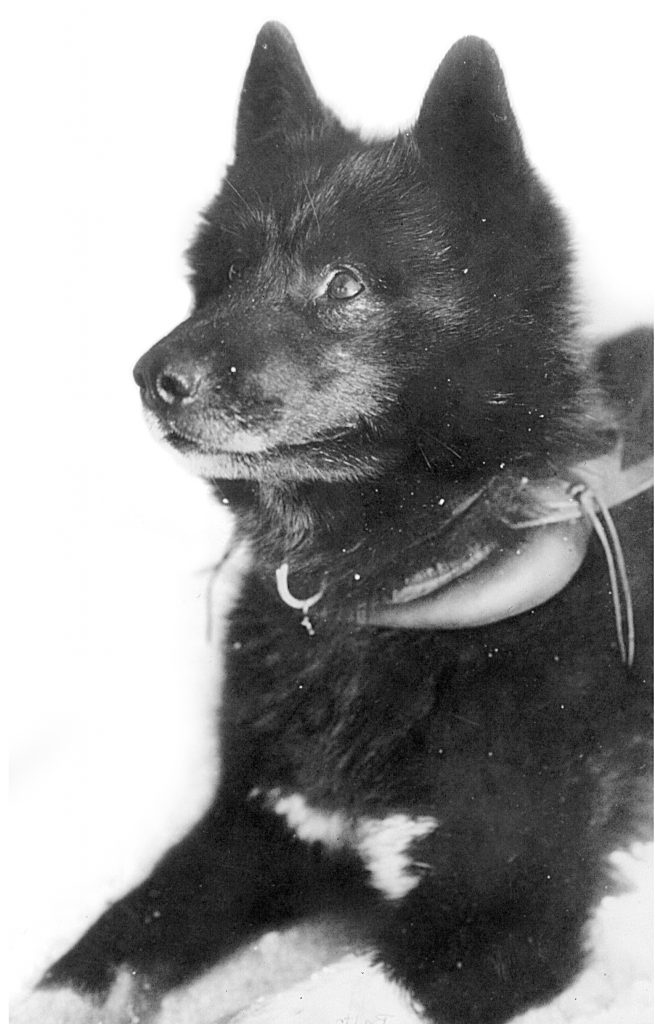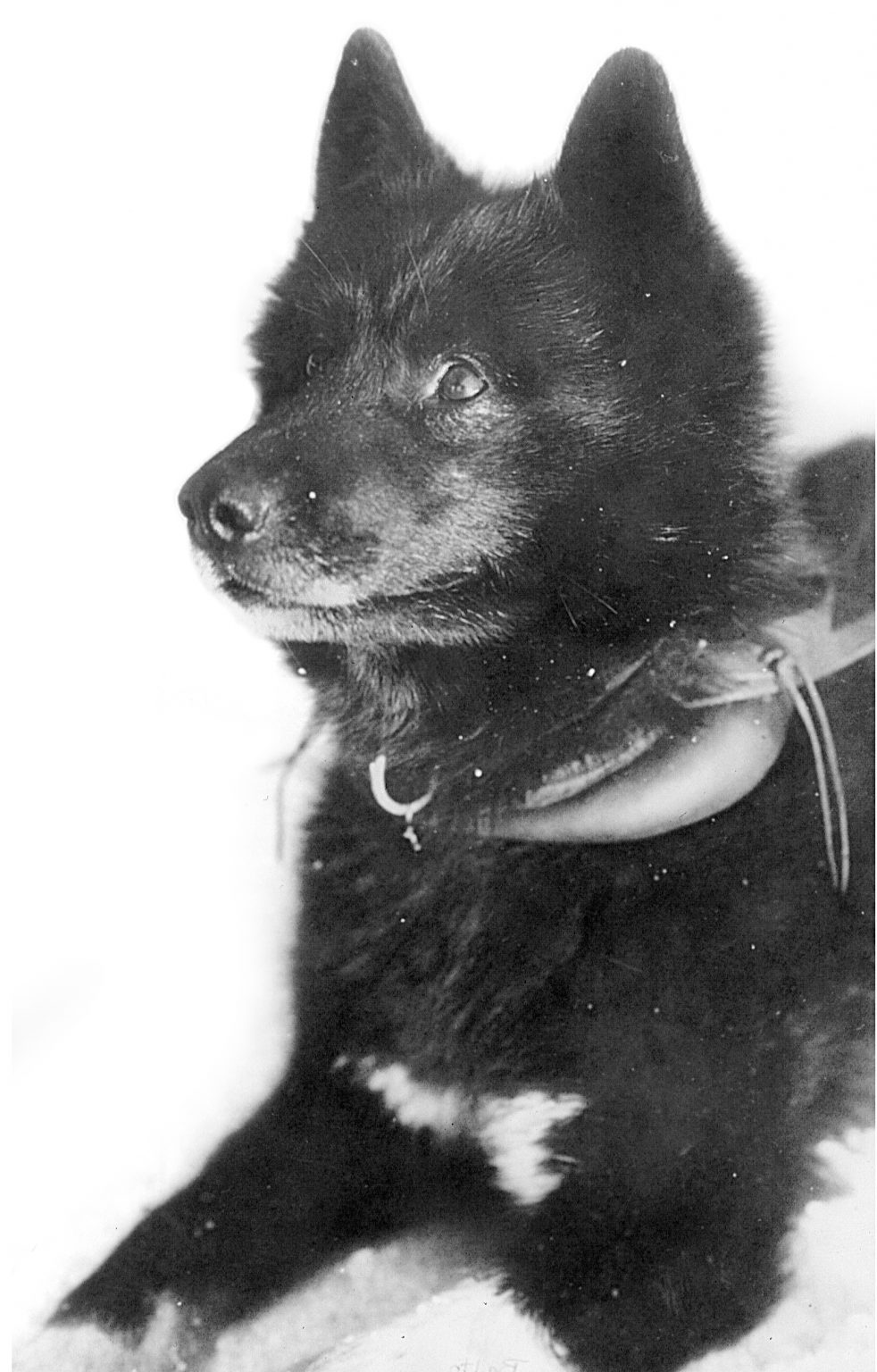 Dog on a Mission
In 1925, diphtheria struck Nome with a terrifying intensity. Diphtheria is caused by bacteria and is more frequently found in children. Highly contagious, it causes difficulty breathing, paralysis, heart failure, and often death. A diphtheria antitoxin, or serum, was available. However, Nome is one of those middle-of-nowhere towns and the nearest available doses were in Anchorage, more than 500 miles away. Worse yet, the only way to retrieve the serum was by dog sled. 
In order to combat this obstacle, according to the American Kennel Club's "The Real Story of Amblin's Balto," the antitoxin was delivered to the town of Nenana. A trip from Nenana to Nome would normally take a month by dog sled, yet due to the desperate need for the medicine, a relay race was formed to deliver the medication faster. More than 100 sled dogs and 20 Nome citizens took part in the perilous journey across the Iditarod Trail. 
The dog teams, many driven by native Athabaskans, were divided into squadrons, and it was Balto who led squadron B in the final leg of the race. He had been discovered by musher and guide Gunner Kaasen, who had made Balto a lead sled dog — the head of a team that would cover 54 miles of snow and ice in minus-40-degree weather and whiteout conditions. Upon crossing the finishing line in Nome, Kaasen reportedly collapsed, muttering about Balto being a "damn fine dog." The whole trip took a startling five days to complete.
After helping save the lives of many children, Balto skyrocketed to fame. He was labeled a hero, and the craze for the courageous canine began to spread across the states like wildfire. After the race, the dog team starred in the two-reel film Balto's Race to Nome. On Dec. 15, 1925, Balto was commemorated with a bronze statue in New York's Central Park, which still stands today. Balto himself was in attendance at the unveiling ceremony. The team later found themselves on the vaudeville circuit, an entertainment tour that lasted two years.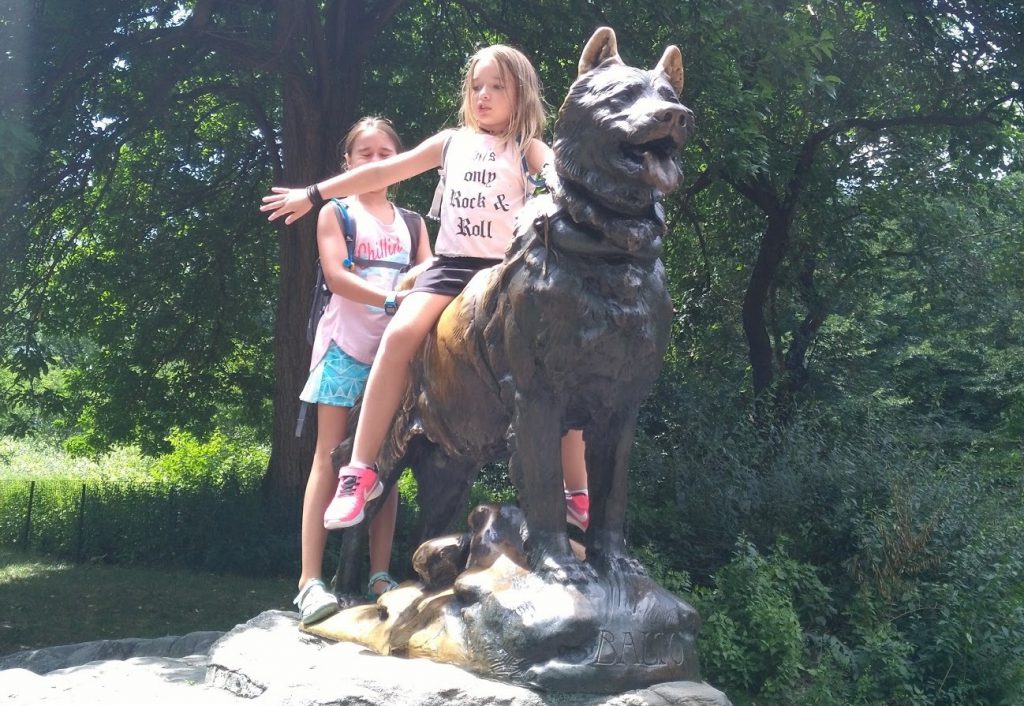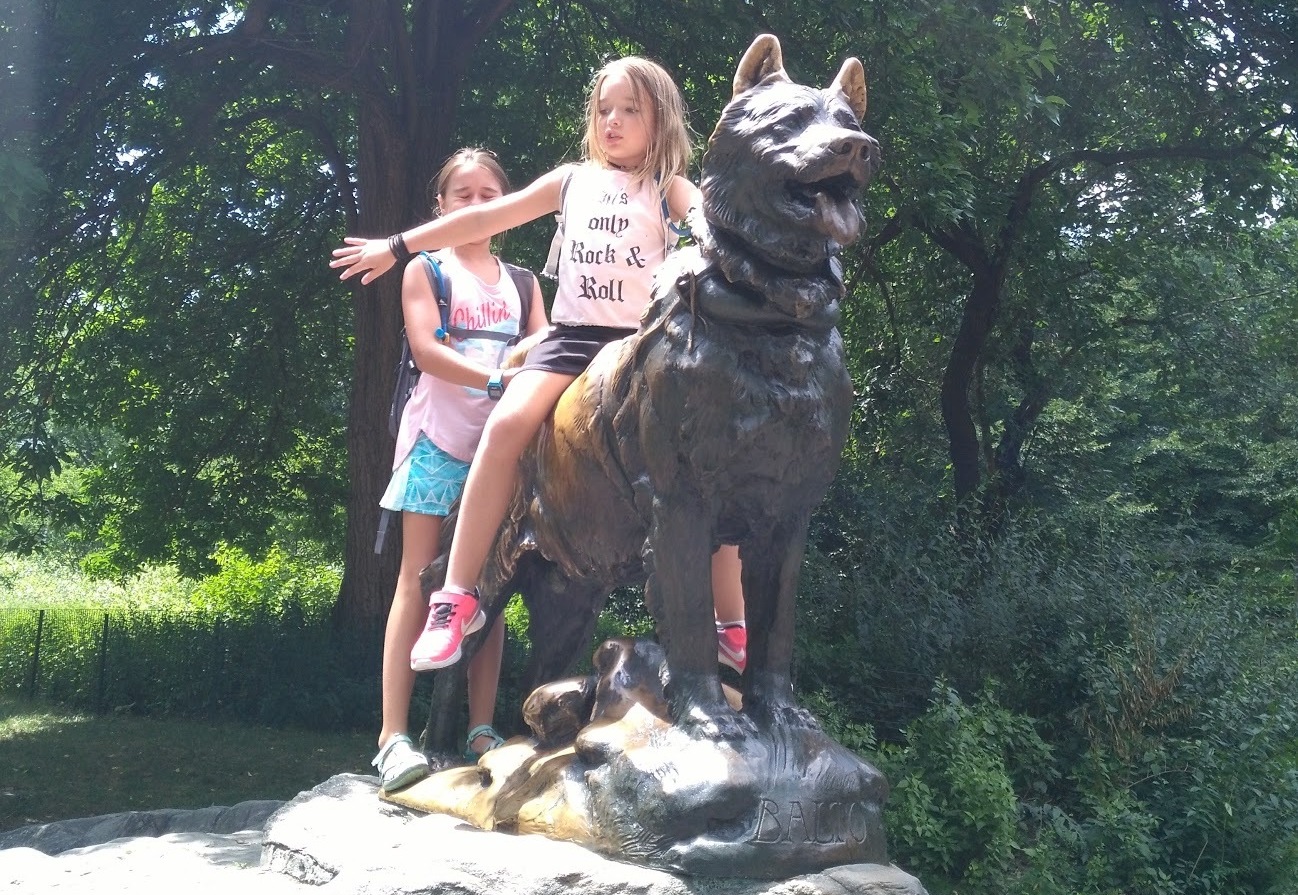 From Cage to Front Page
Unfortunately, Balto's happy life took a turn. The team was sold to Sam Houston, the owner of a dime show in Los Angeles. The once prolific team was kept in a room, and spectators paid 10 cents to view them from a window. It was here, in less than desirable conditions, where the dogs were found by Cleveland, Ohio, businessman George Kimble. 
Upon seeing the once healthy and heroic team reduced to nothing more than a passing oddity, Kimble took pity on the dogs and offered to buy them from Houston. Houston agreed to sell, but at the whopping price of $2,000, converting to $29,432 today, and with a two-week deadline. Desperate but determined, Kimble began a campaign to raise money for the purchase of the dogs. Once again, Balto and his team hit the papers. Through donations from schools and other organizations, the team was freed from the dismal dime-show life and transported to Cleveland on March 19, 1927. They were given an enthusiastic welcome, complete with a parade.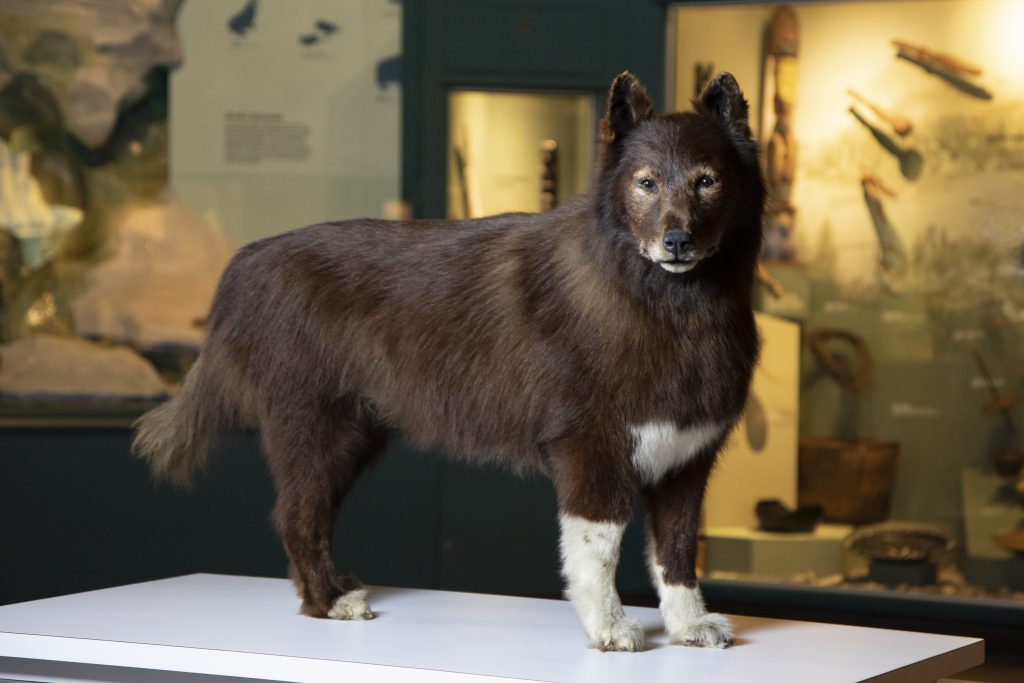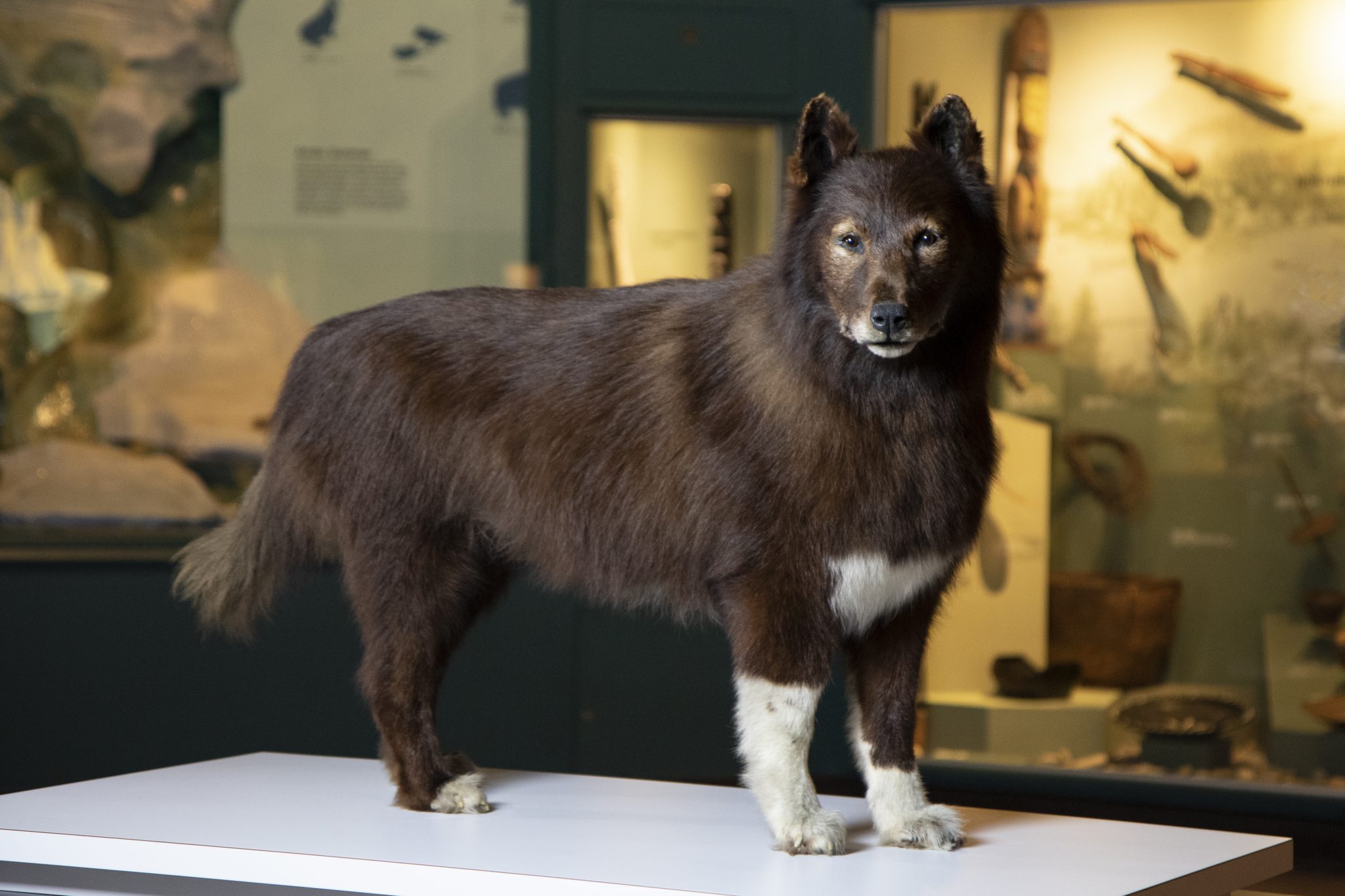 Balto and his team lived out the remainder of their lives in the Cleveland Brookside Zoo, where they were loved and adored by many visitors. In 1933, Balto's health had declined from old age, and he was peacefully put to sleep.
But Cleveland remains his home to this day. Upon his death, he was mounted and put on display at the Cleveland Museum of Natural History. His black fur has since faded to brown, but visitors can still visit his final resting place to learn about and enjoy the intriguing tale of Balto and the race to save the children of Nome.
Read Next: