In 30 years of competition, the MidAtlantic Tournament had never seen a fish as big as the blue marlin that came in on Jon Duffie's boat, Billfisher, last week. The 1,135-pound leviathan not only eclipsed the Maryland State record — a 1,062-pound beast caught by Robert Farris in 2009 ​​— but it could potentially be one of the eight largest blue marlins caught in the world.
According to the tournament website, Angler Billy Gerlock went toe-to-toe with the giant for 3 1/2 hours on 80-pound tackle, grabbing the leader over two dozen times before the crew finally muscled the fish onboard. Measuring 11 feet in length, the million-dollar marlin's tail hung out the back door of the Billfisher. It took eight guys and another skiff to hoist the fish from the boat to the dock.
For those trying to do the math, that's over $105,000 per foot of fish.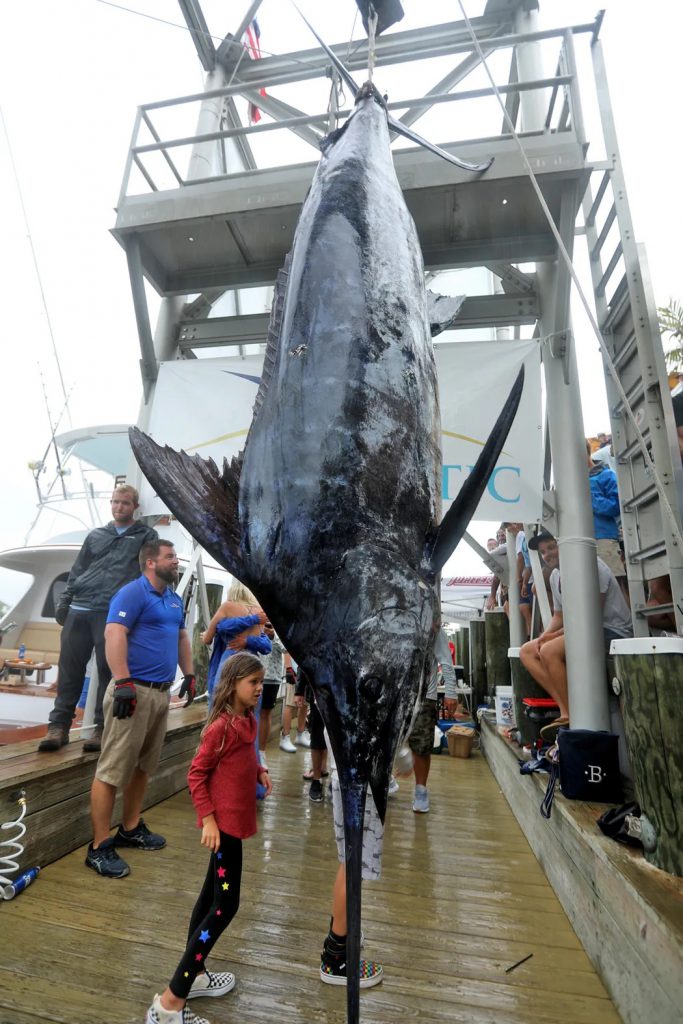 Gerlock's catch pushed a 958-pound marlin, landed the previous day by the crew of Wolverine, out of the top spot. It was certainly a tournament to remember when it comes to huge fish: During the short period of time at the head of the pack, Wolverine's catch held the tournament record.
The next largest marlin was 681 pounds, bigger than 22 of the previous 30 winners of the tournament, which draws thousands of anglers from all over the world with hopes of landing a piece of its multi-million-dollar cache of prizes. The total purse for this year's tournament was a record-setting $5,929,050, up from $4 million last year.
Gerlock's huge blue marlin wasn't the only million-dollar winner in the tournament. Anthony Martina's Sea Wolf weighed in an 82-pound white marlin that earned $1.017 million, and Chip Caruso hauled in over $1 million in fish with the No. 1 and No. 2 bigeye tuna that came in at 235 and 227 pounds, respectively.
The tournament drew a record 203 boats from as far away as Louisiana, with competitors fishing out of Cape May, New Jersey, and Ocean City, Maryland.
Read Next: WATCH: Teen Lands New Michigan State-Record King Salmon