Do you love elk hunting and have some badass marksmanship skills? Colorado Parks and Wildlife could use your help. For the second year in a row, the agency is searching for sharpshooters to help manage the elk herd within the Great Sand Dunes National Park and National Wildlife Refuges in the San Luis Valley.
Colorado Parks and Wildlife isn't looking for average Joe elk hunters to help with the cull: They need first-rate riflemen with sniper-like shooting skills.
Volunteers who make it through the application process will have to pass a strenuous shooting test, which includes making multiple shots on steel targets the size of an elk's boiler room at 200 and 300 yards. Shooters will have three minutes to hit the targets three times. A single miss equals an immediate disqualification.
"This qualification has proven to be difficult for even the most seasoned elk hunters," CPW Area Wildlife Manager Rick Basagoitia said. "This standard is likely the minimum allowable standard given the difficulty of the work we need volunteers to do."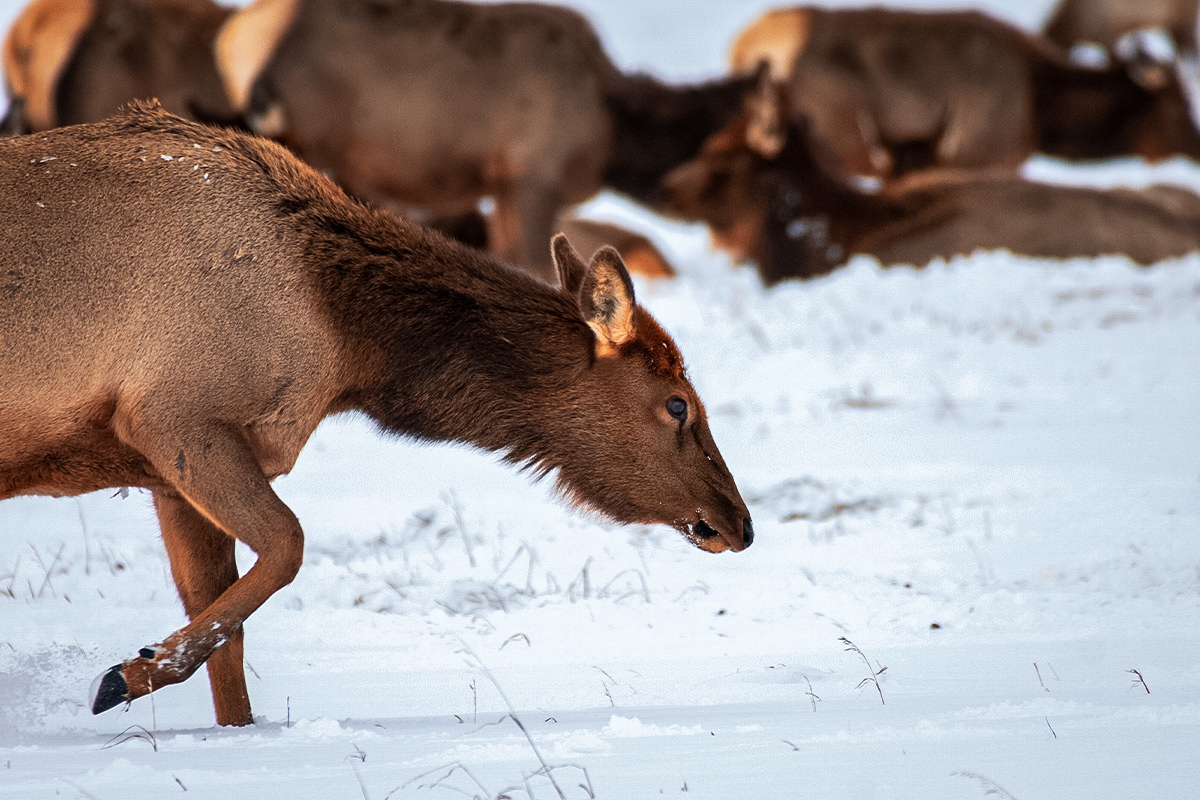 Sharpshooting subjects must also pass a background check and sign a volunteer agreement. They will need to bring their own rifle and ammunition and agree to operate under a dispersal coordinator through their scheduled two-day culling process.
Volunteers can keep the carcasses of any antlerless elk they take during the dispersal project, which is ongoing through February 2023.
CPW is working in conjunction with the National Park Service and U.S. Fish and Wildlife Service on the elk dispersal project. Using volunteers to cull herd members is just one part of the area's detailed ungulate management plan.
With an estimated 280,000 animals, Colorado has the largest elk population in the world, and the Centennial State is a popular destination for big-game hunters. Great Sand Dunes National Park is currently home to an estimated 4,000 elk.
GOOD GEAR – Embody the Ethos of the Quiet Professional With the BRCC Silencer Smooth Roast
---
Using Sharpshooters to Manage Wildlife Is Nothing New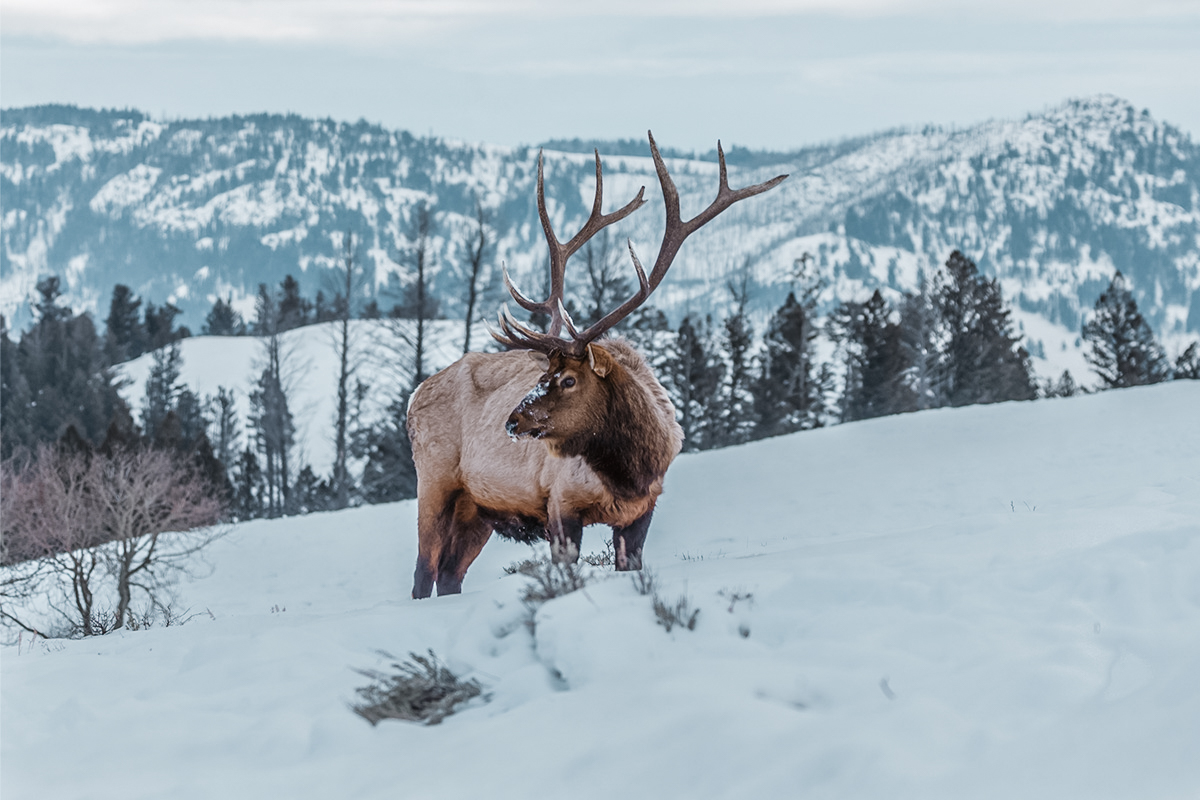 CPW used a similar program to help manage the elk herd in Rocky Mountain National Park from 2009 to 2011 as part of its 20-year Elk and Vegetation Management Plan. Over the three years, volunteer shooters culled 52 elk to disperse overly concentrated populations and prevent overgrazing within the elk's winter range.
CPW suspended the program after the 2011 cull because the park had reached its elk population objective. Since then, the park has maintained its elk herd goal of 600 to 800 wintering wapiti.
Using sharpshooters as management tools on public lands isn't a new concept. The National Park Service has been using lethal methods and highly qualified volunteers to help control whitetail populations for more than three decades.
Gettysburg National Military Park was the first national park to enlist sharpshooters to cull its growing whitetail herd, where grazing deer pose a severe risk to the preservation of the historical landscape. The park has been hiring sharpshooters to help with the problem since 1996, although a lawsuit filed by an animal rights group temporarily paused the program in 1997.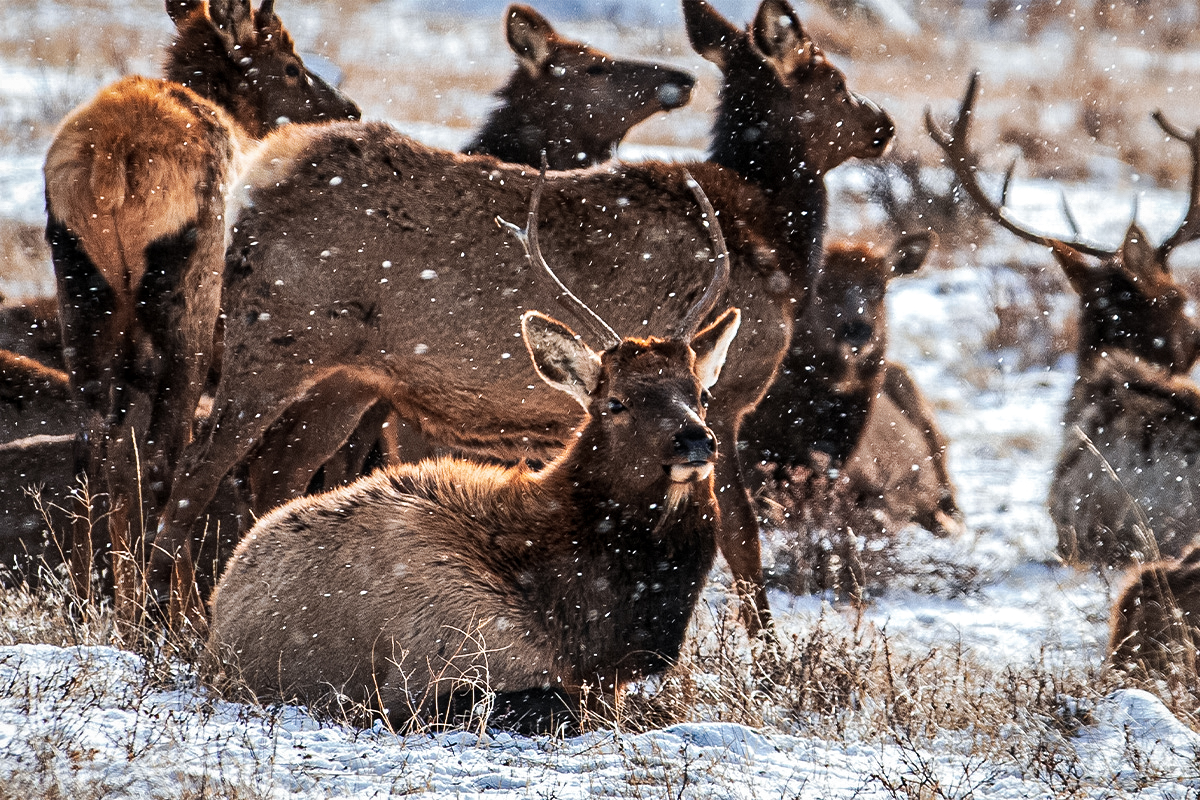 Other National Parks that use qualified sharpshooters to manage wildlife populations include Antietam National Battlefield, John Heinz National Wildlife Refuge, and Harpers Ferry National Historical Park.
While some areas have considered using surgical sterilization and contraceptive drugs to thin problematic populations, those methods are expensive and rarely practical.
"Research has shown nonlethal methods are limited in applicability, prohibitively expensive, [and] logistically impractical," Katie Martin, a Virginia Department of Wildlife Resources biologist, said. "In our experience, hunting and sharpshooting have been the only practical means available for deer management in urban areas with high deer populations."
For more information regarding CPW's search for sharpshooters and their elk management project, contact the agency's Monte Vista office at 719-587-6900.
---
READ NEXT – Colorado Elk Hunting: Herds Are Thriving on the Plains Once Again