Fourth of July weekend is upon us, and you can bet that the entire damn country is going to be on a lake or river, in a pool, or sitting under a water sprinkler, celebrating American freedom and waiting for the fireworks to start.
Cue the Zac Brown Band or Craig Morgan.
Aside from floating in a tube with a cooler of Bud Light Seltzer tied to your ankle and an oversized, foam, American-flag hat on your head, the most USA AF thing you can do on the water this weekend is wakeboarding.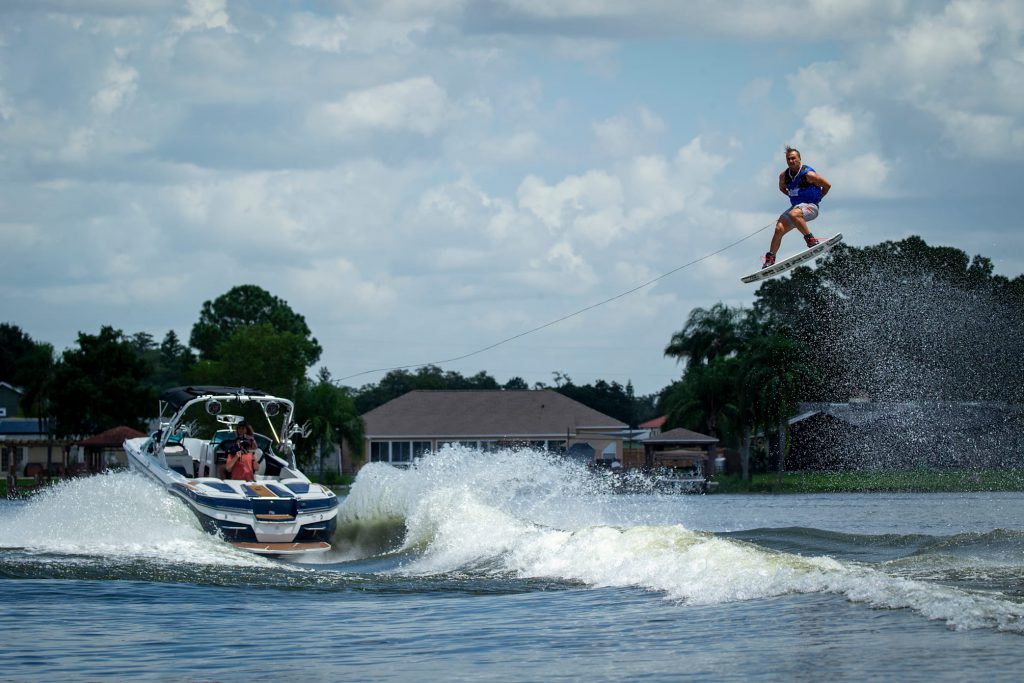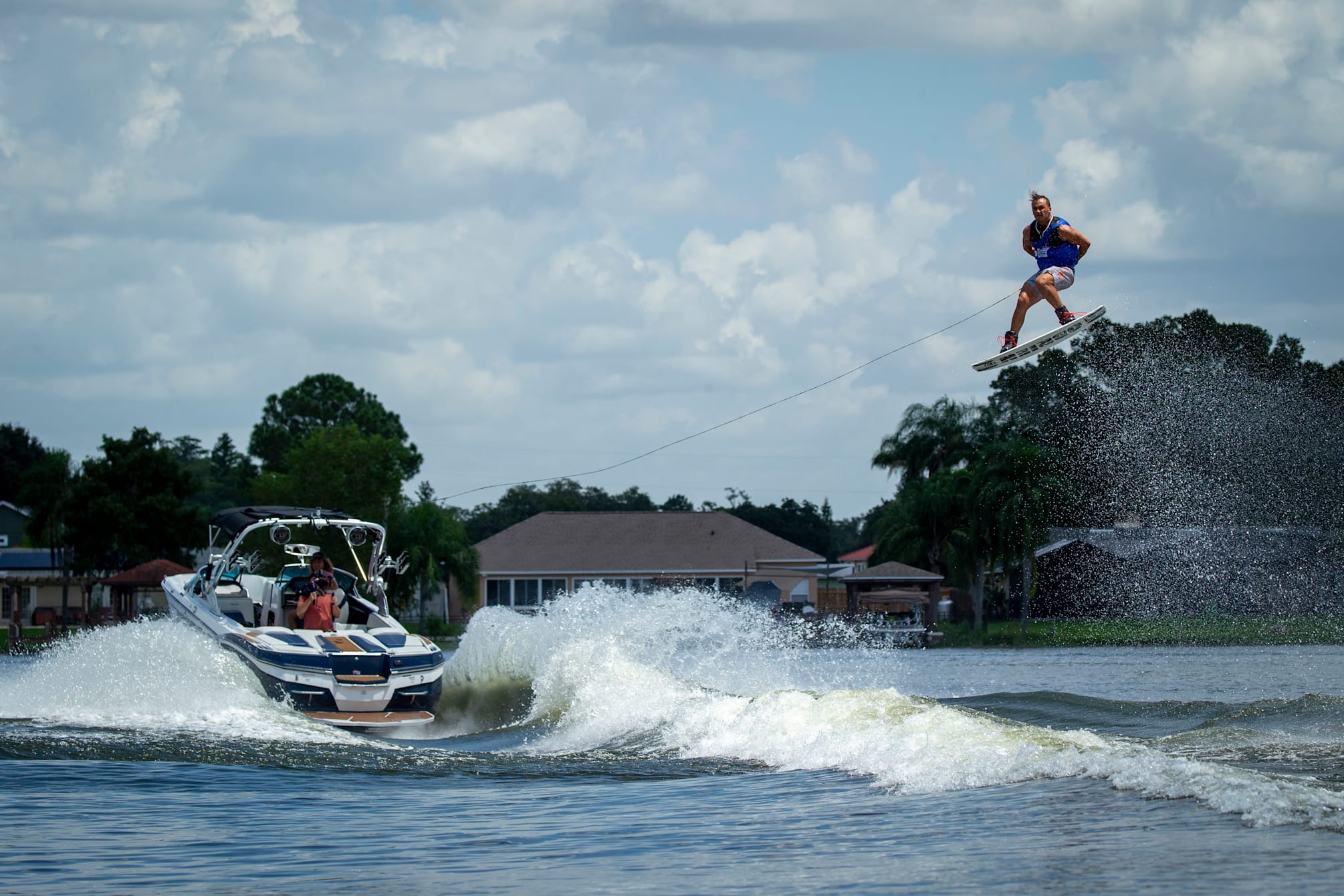 Wakeboarders, pulled at 15 to 25 mph behind boats designed to throw a big wake, huck themselves 20 to 25 feet in the air by launching off one wake and landing on the other. Throw in some rad flips, 1080s, and bone-jarring, piss-blood wipeouts for good measure.
Just watch this highlight reel from the 2020 Red Bull Double or Nothing wakeboard competition.
The event was created in 2004 by Parks Bonifay, a Red Bull athlete and wakeboard legend, as a way to bring more attention to the sport and help it grow.
Wakeboarding hit the water in the States in the 1980s as skiboarding, but it started to take off in the early '90s as wakeboarding with a new compression-molded board mass-produced by Herb O'Brien of HO Sports. The World Skiboard Association changed its name to the World Wakeboard Association, evolving alongside the board.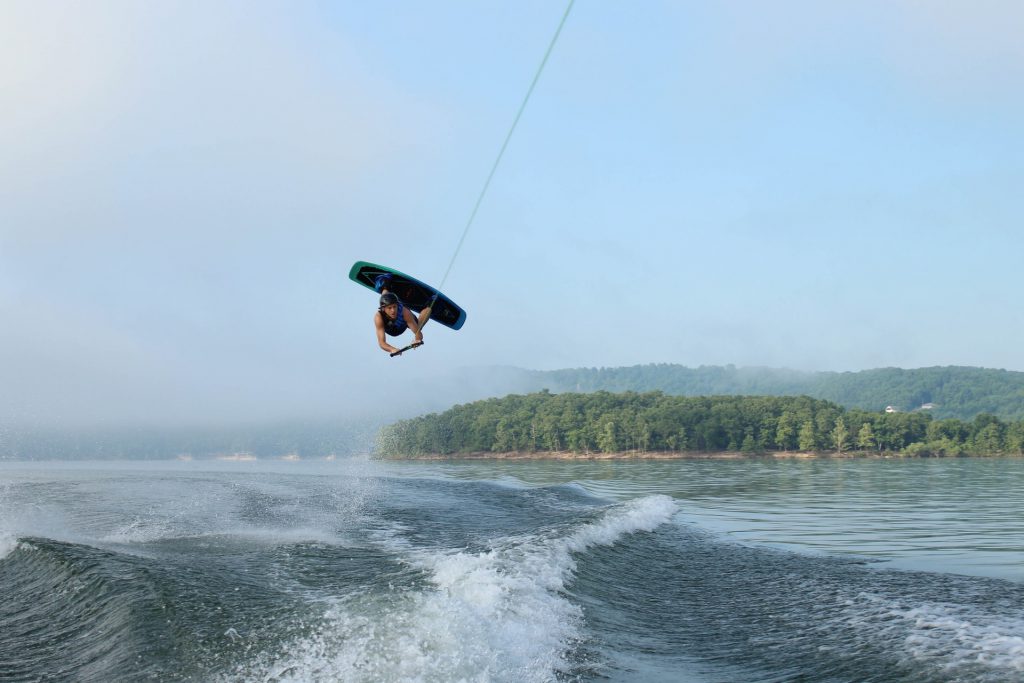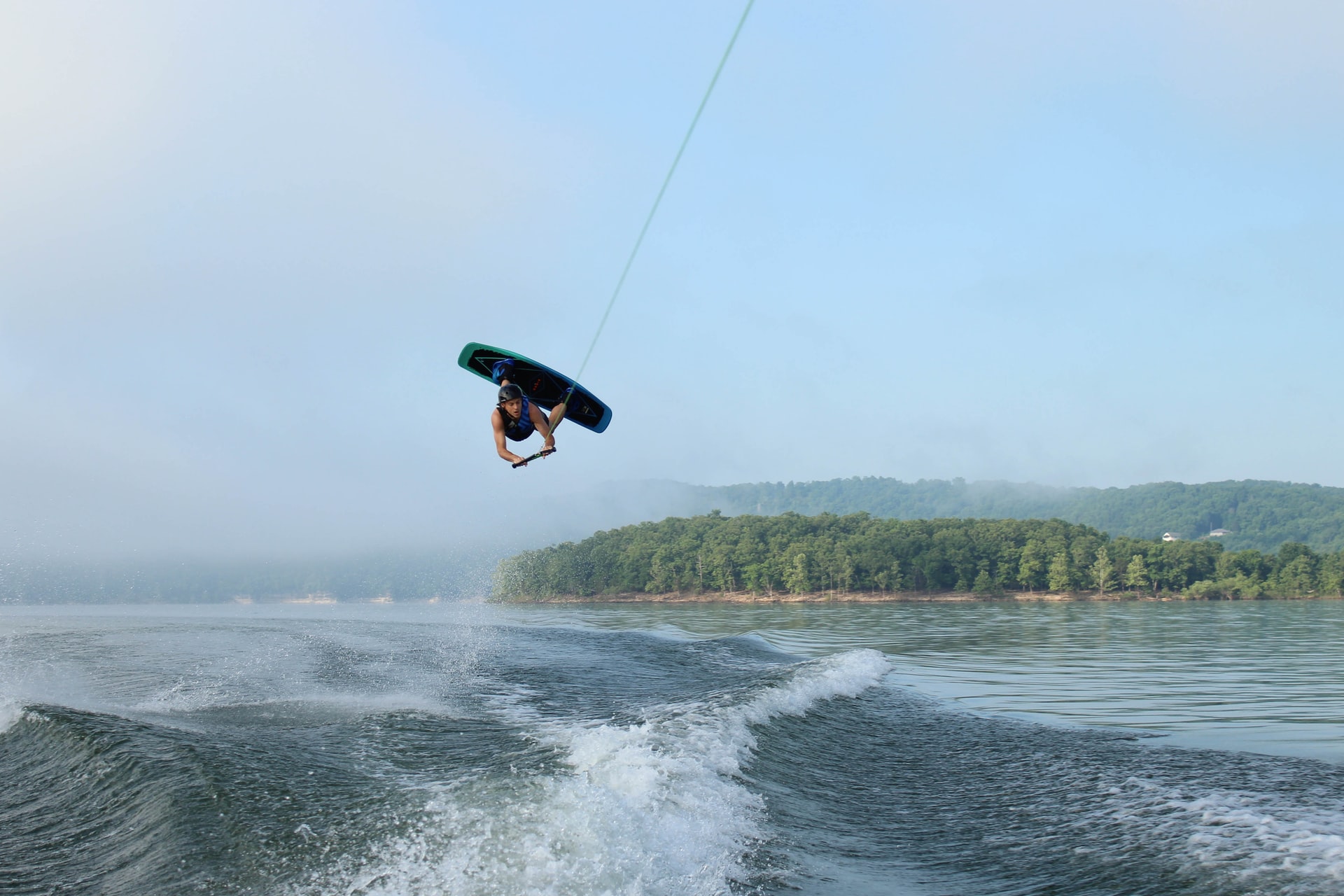 The industry is projected to grow by $1.14 billion between 2020 and 2024 worldwide, with the North American market expected to send a ridiculous 53% jump.
If you're on the water this holiday weekend, keep your hand on your Bud Light Seltzer and your eyes on the sky for some cold-blooded, gravity-defying, crazy-ass Americans popping off some fireworks of their own. Wakeboarders, we salute you!
Read Next: Off Script: Free Range Q&A with Surfer, Hunter, Filmmaker, Badass Mark Healey