BRIEF: Crosman Full Auto ST-1
Fire Mode: Full auto or semi-auto
Max Velocity: 450 fps
Ammo: .177 caliber steel BBs
Magazine: 25-round drop-free mag
On-Board Capacity: 300-round reservoir with built-in speed loader
Propellant: Uses two CO2 Powerlets
Extras: Includes red-dot sight
MSRP: $279.99
---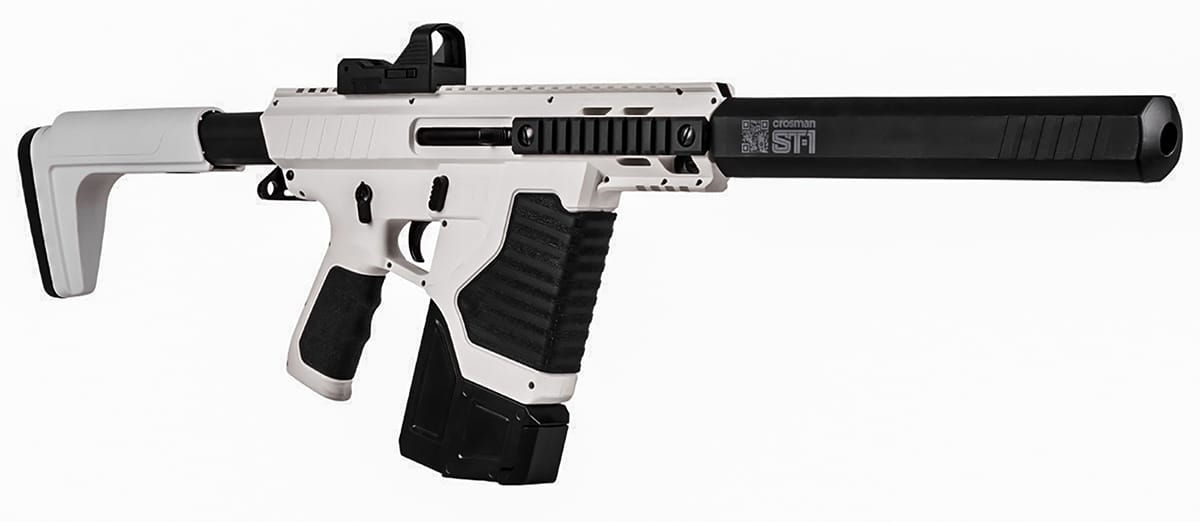 Well, this just looks like pure fun in a full-auto, 450-fps package. The new Crosman ST-1 was first introduced at the 2022 SHOT Show and will begin shipping on Aug. 31, according to Airgun Depot. It looks like the love child resulting from a night of sin had by an AR pistol and a Kriss Vector CRB carbine — the white color certainly helps with the resemblance, but so does the beastly 300-round BB reservoir.
The ST-1 features a selector switch with safe, semi-, and full-auto settings, so it can be as much of a plinker as you want it to be, and it can readily unleash holy hell on a row of bottles or cardboard bad guys. The 25-round drop-free magazine is fed by a high-capacity 300-round BB reservoir, so you get a good amount of shooting time without having to stop and fully reload.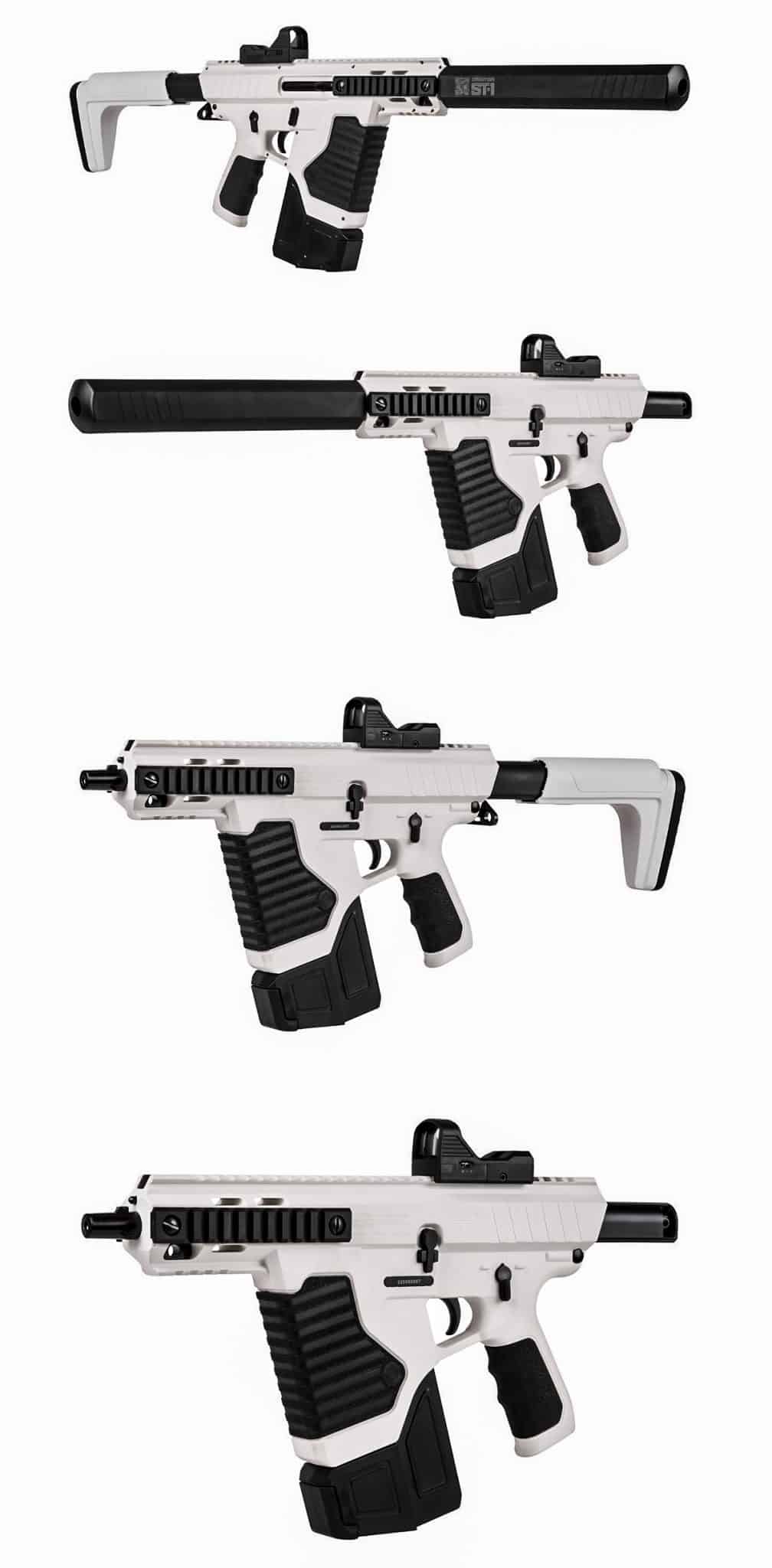 The bulky "magazine" also holds the two CO2 cartridges that power the gun, which means replacing your air less often — and that means more shooting. This bulky magazine also helps make the gun resemble the Vector. 
This .177-caliber air gun also comes with an adjustable, removable buttstock and a removable barrel extension. You can use it as a rifle, remove the barrel and have a stocked pistol, or remove both and convert the ST-1 into a full-auto BB handgun.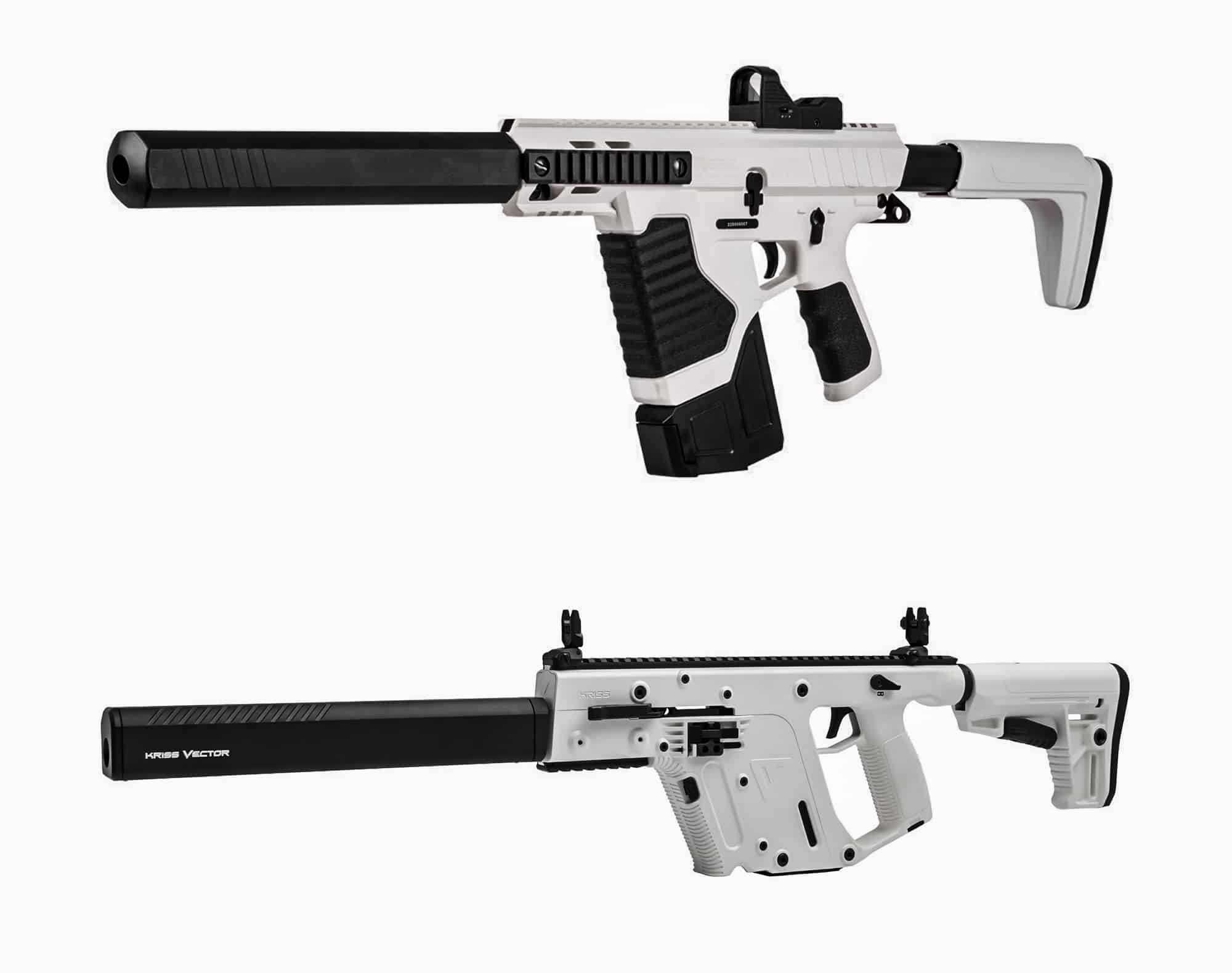 Picatinny rails on the bottom and both sides of the forend mean you can add any accessories you want, and the gun comes with a matching red-dot sight. You can even add a scope to the nearly full-length top rail.
Now, is there much of a practical use for something like the Crosman Full Auto ST-1? Beyond any other use that can be had for a .177 BB gun powered by CO2, no. It's just fun. Shooting anything in full auto is fun; it doesn't matter if it's an electric-motor driven airsoft gun or if it's a transferable, vintage Uzi. It's all a blast at the range, and with a BB gun like this, the range can be practically anywhere with a backstop.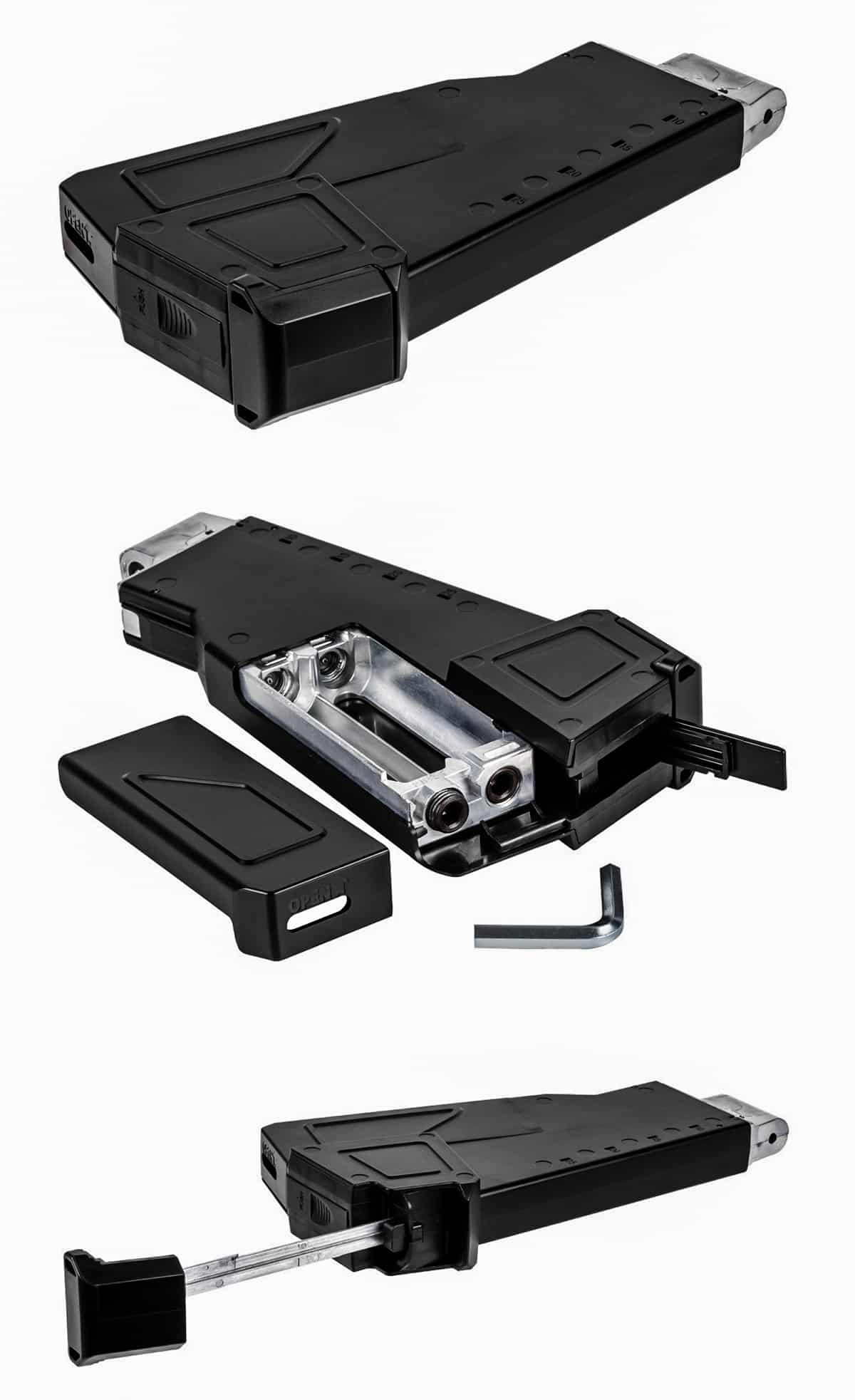 And you can have this pile of fun for less than $300, but you'll need to drop some extra coin on all those BBs that will be used to shred the shit out of your Amazon boxes.
You can preorder yours now for an Aug. 31 ship date from Airgun Depot.
---
READ NEXT – What Was the Best Sniper Rifle of World War II?