At SHOT, FN America expanded its flagship line of tactical pistols with two new "big bore" models: the.45-caliber FN 545 and the Virginia-based gunmaker's first ever 10mm pistol, dubbed the FN 510.
FN explained in a statement that it's seen "significant interest" in big bore cartridges over the last few years. "This expansion into new, big bore calibers has been a long time in the making and we are excited to offer these pistols with this unprecedented capacity," said Chris Johnson, FN's senior product manager for pistols.
The capacity may be the biggest draw of these pistols. With the two new guns, FN makes extended magazines standard, equipping the 10mm pistol with a 22-rounder and the .45 with an 18-round mag. Comparatively, full-size Glock pistols with the same chamberings use a 15- and 13-round magazine, respectively.
---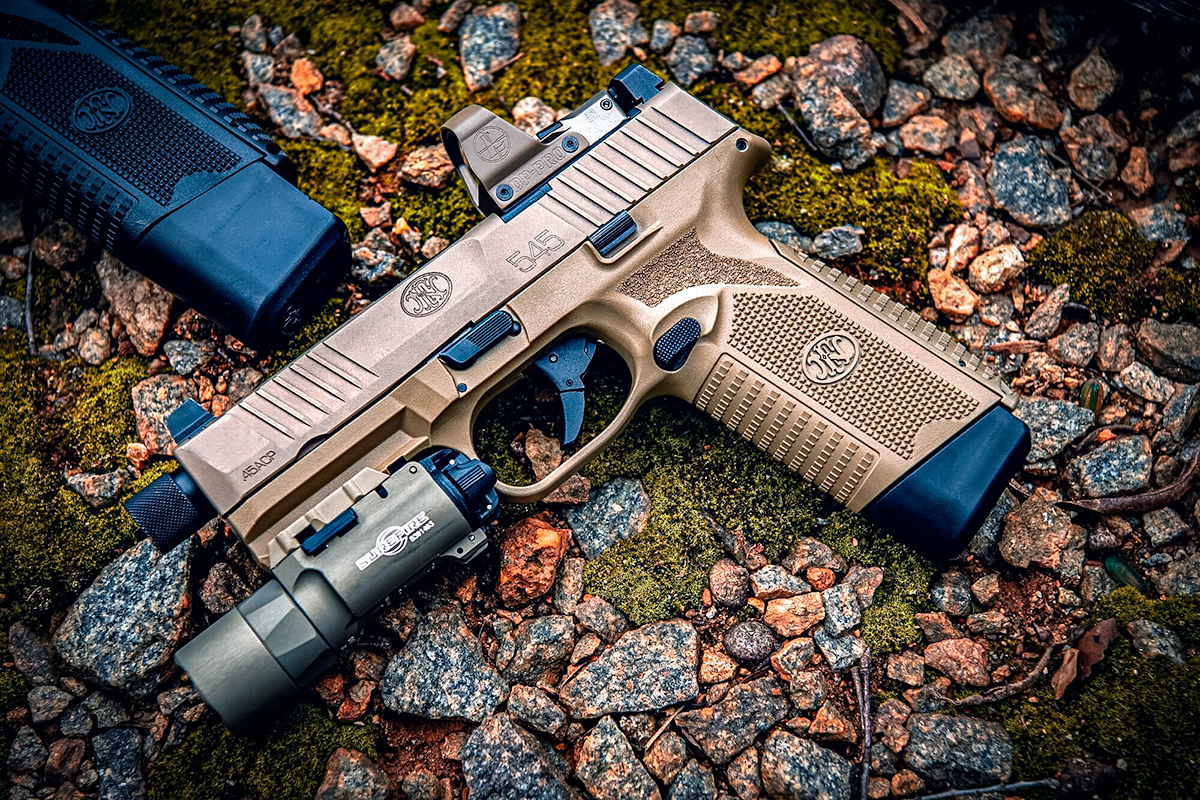 ---
"Until now, the FNX-45 Tactical had the highest capacity of any .45 ACP pistol available from the factory," Johnson added.
The company explained both the 545 and 510 were modeled off of its FN 509 series, which you may have guessed, is chambered in 9mm. The original model was introduced circa 2015 as an entry in the Military Handgun System competition, which Sig Sauer ultimately one. Today, the 509 series consists of more than a dozen variants with different sizes, colors, and features.
Both pistols feature the same styling and ergonomics as the FN 509 family. That means the same grip texturing and interchangeable backstraps. Unlike the original FN 509, though, the new 545 and 510 will come standard with a host of premium tactical features such as a double-action-only trigger, optics-ready slide, and a 4.7-inch threaded barrel.
---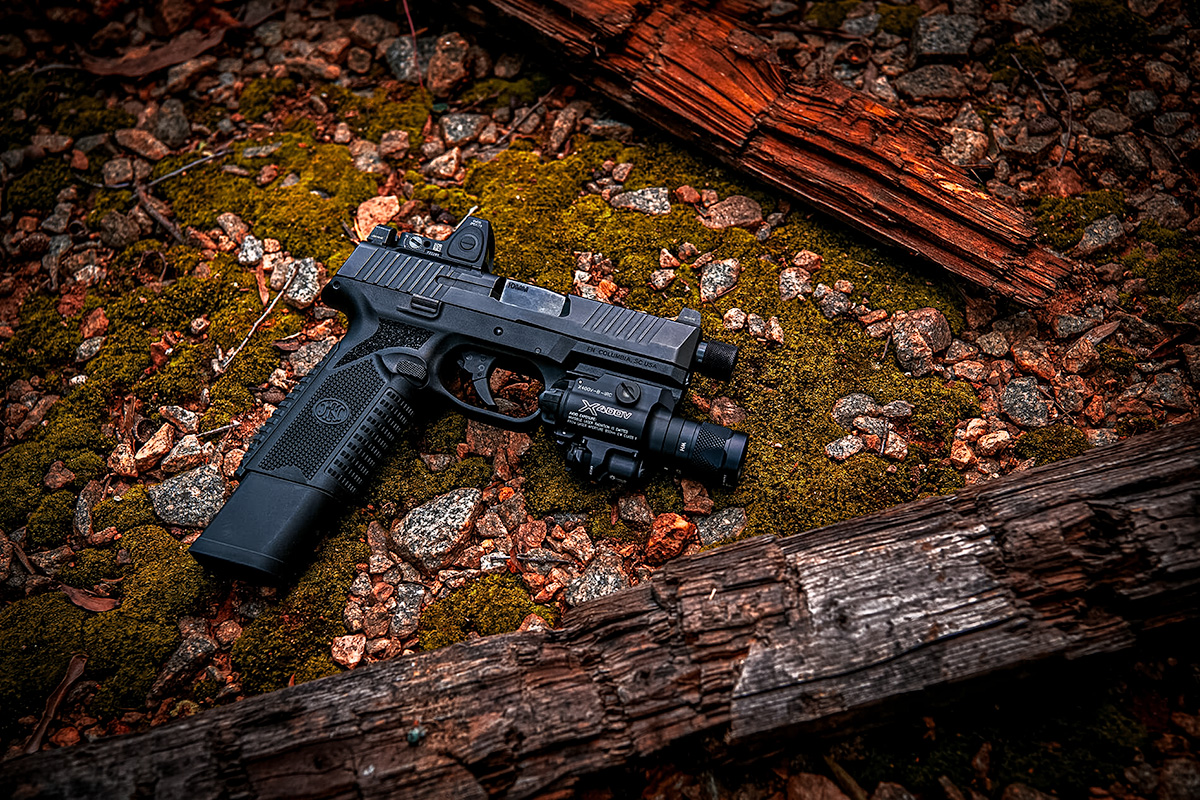 ---
The company explained the patented Low-Profile Optics Mounting System is compatible with every major optic's footprint. And, the barrel uses a 0.578-inch by 28 thread pitch, so it's compatible with most muzzle devices. Plus, the pistols also have tritium night sights sized for a suppressor and ready for optic co-witnessing.
These powerhouse pistols are available in both black and flat dark earth (FDE) and ship with one 15-round magazine and one extended magazine – 22+1 for the FN 510 Tactical and 18+1 for the FN 545 Tactical. They ship with a premium soft-sided ballistic case that provides ample storage space for the pistol, spare magazines, and other accessories.
Both pistols will be available in two colors – black and flat dark earth. The company lists MSRP as $1,139.00
Specs for the FN 510 Tactical / FN 545 Tactical
Caliber: 10mm Auto / .45 ACP
Operation: DAO, Striker-Fired
Weight: 32 ounces / 31 ounces
Barrel Length: 4.71 inches
Overall Length: 6 inches
Twist Rate: 1:16 in. RH
Height: 6 inches
Width: 1.45 inches
Trigger Pull: 4.5 – 6.7 pounds
Sights: Suppressor-height Trijicon 3-Dot Night Sights