Buzzer beaters, especially when they seal a win, are some of the biggest moments in sports. Turning the last second of competition into a heart-stopping, time-defying, career-defining, hold-your-breath-and-pray win requires a blend of skill, some really fucking good fortune, and a bellyful of never-say-die. Well, Gable Steveson drove a dump truck of never-say-die into the Olympic final 125kg freestyle wrestling match and turned the last second into a gold medal.
After leading early in the match, Steveson faced an 8-5 deficit with 24 seconds left. He scored a takedown to bring him within one point and then chased down one final takedown the moment time expired to beat Georgia's Geno Petriashvili 10-8 for the win.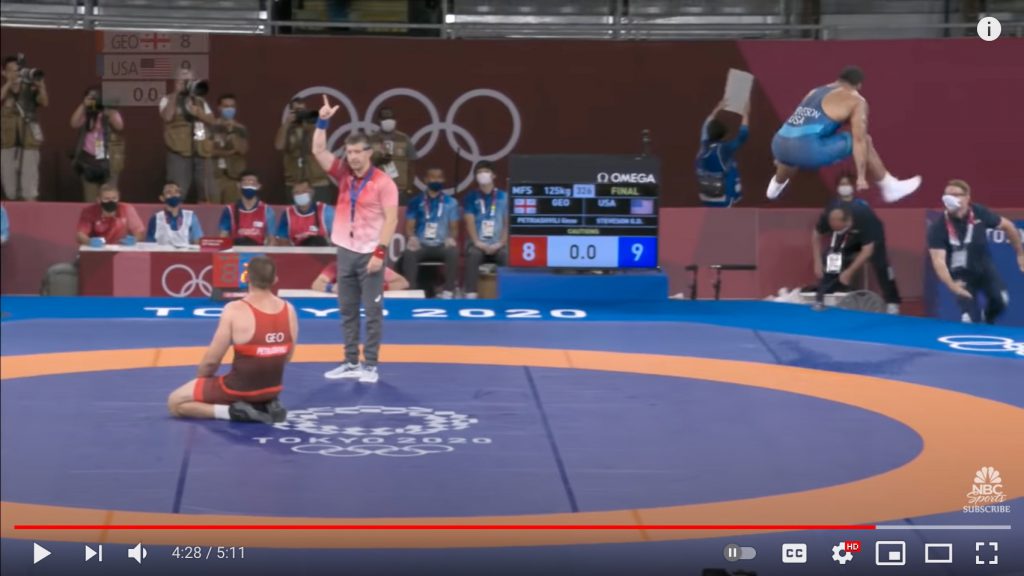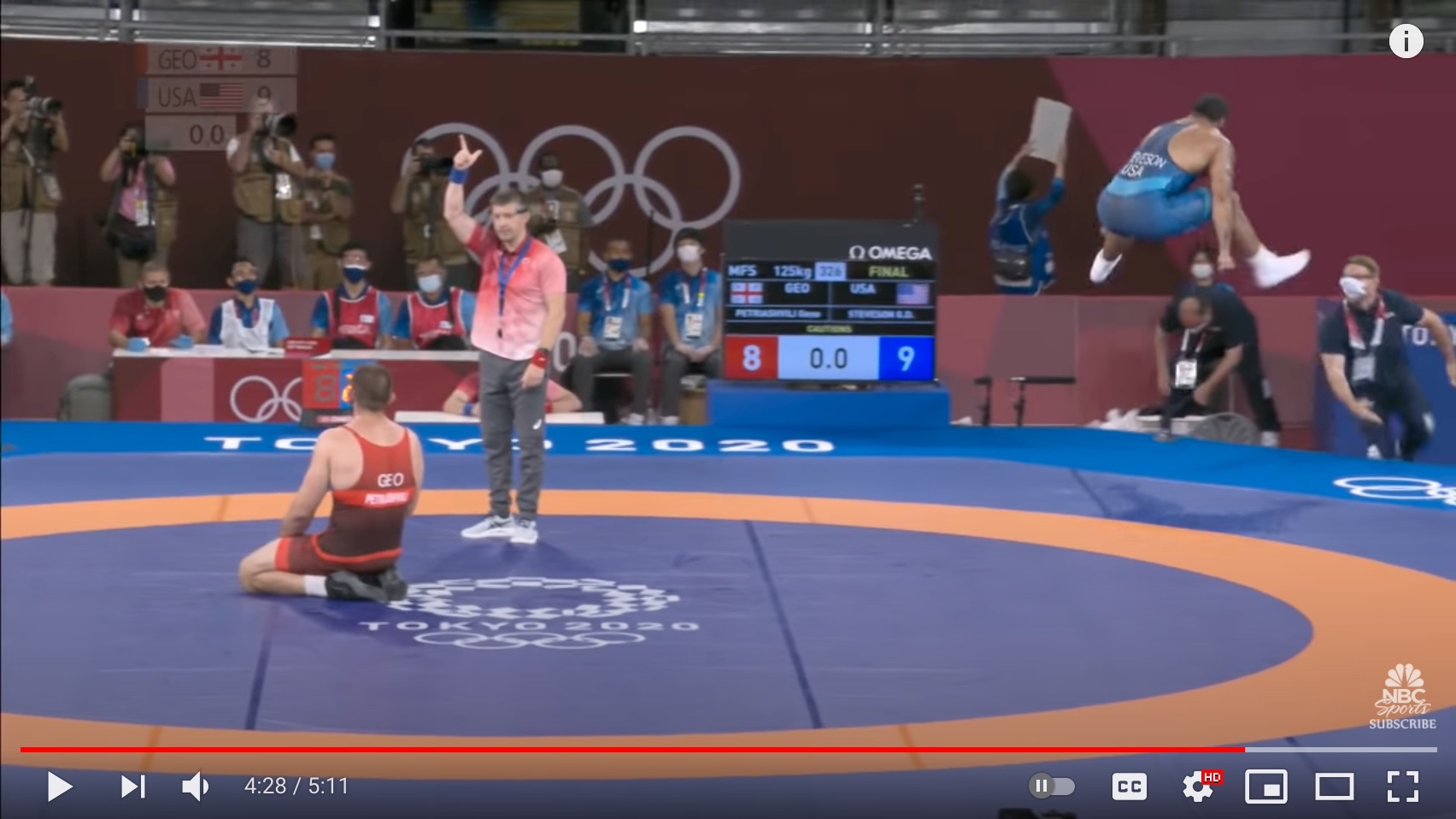 The 21-year-old Minnesota native is the first American to take heavyweight wrestling gold in Olympic freestyle since Bruce Baumgartner stood atop the podium at the Barcelona Games in 1992.
The stunning nature of Steveson's win is already being compared to American Greco-Roman heavyweight Rulon Gardner, who shocked the world in the 2000 Games by beating the previously unbeaten Russian, Aleksandr Karelin, for gold.
The recent Steveson-Petriashvili match was a showcase of young-gun fire versus battle-tested experience.
Steveson, fresh off an individual national title at the University of Minnesota, won gold at the Pan American Games earlier this year. Petriashvili, a 2016 Olympic bronze medalist, came into the 2020 Games as the three-time defending world champion.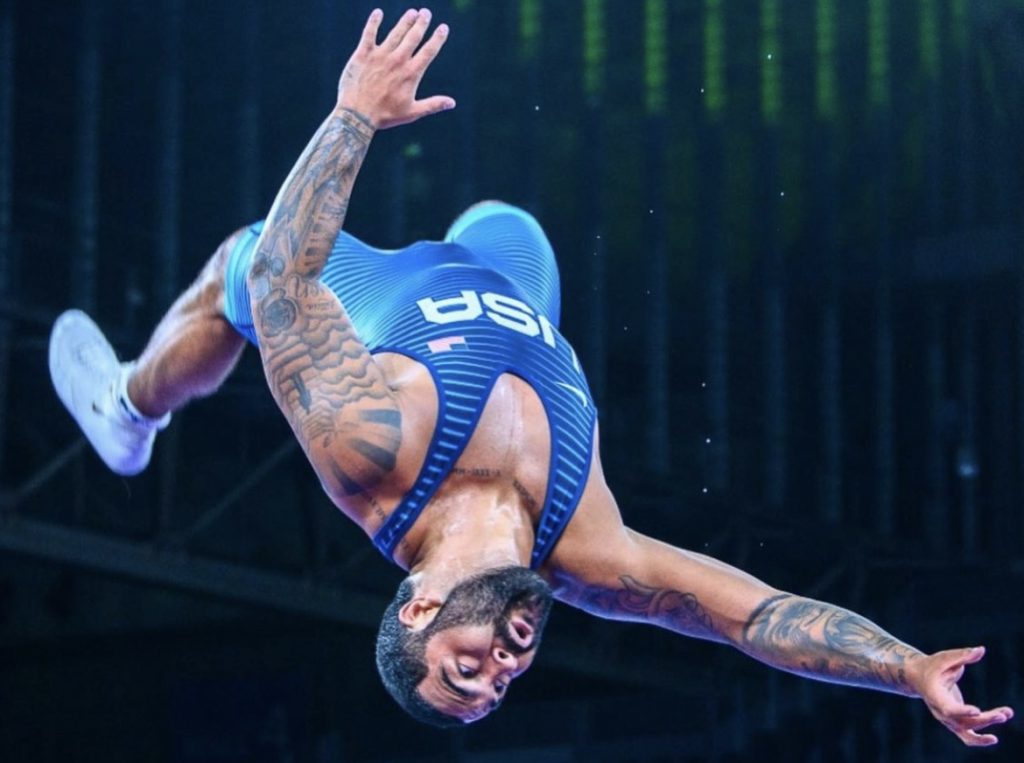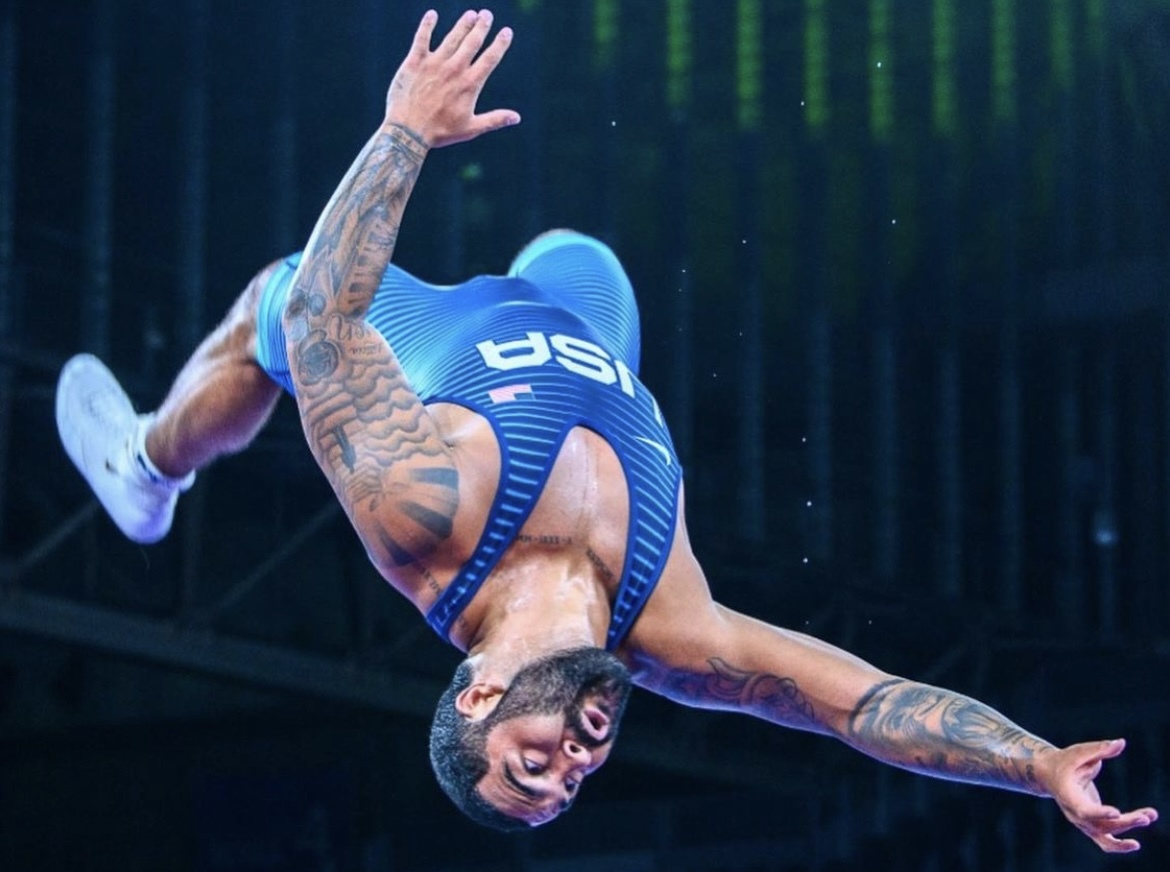 Steveson is named after wrestling legend Dan Gable, who went 117-1 in his college career at Iowa State University, won gold at the 1971 world championships and 1972 Olympics, and coached the University of Iowa to 15 national championships.
With his gold medal, Steveson was also awarded the USA Wrestling Living the Dream Medal Fund prize of $250,000. The fund promised cash prizes to any US Olympic wrestler earning a gold, silver, or bronze medal in Tokyo.
The US men's and women's wrestling teams have secured a total of seven medals, including Tamyra Mensah-Stock's historic gold. Kyle Snyder's 97kg freestyle gold medal match with Abdulrashid Sadulaev of the Russian Olympic Committee is scheduled for Saturday. 
Read Next: How To Stream and Watch Tokyo 2020 Olympic Wrestling