Freestyle skiing and big game hunting are rarely mentioned in the same conversation — unless you're chatting with two-time Olympic gold medalist David Wise. The 31-year-old Nevada native has been in the field hunting for wild game as long as he's been on the mountain hunting for big air. While his love for both has personally coexisted for decades, his affinity for hunting wasn't really made public until 2018, after he won his second Olympic gold medal.
A handful of his freestyle skiing sponsors retreated from this revelation, but the news has ultimately positioned him as something of a modern-day outdoors Renaissance man.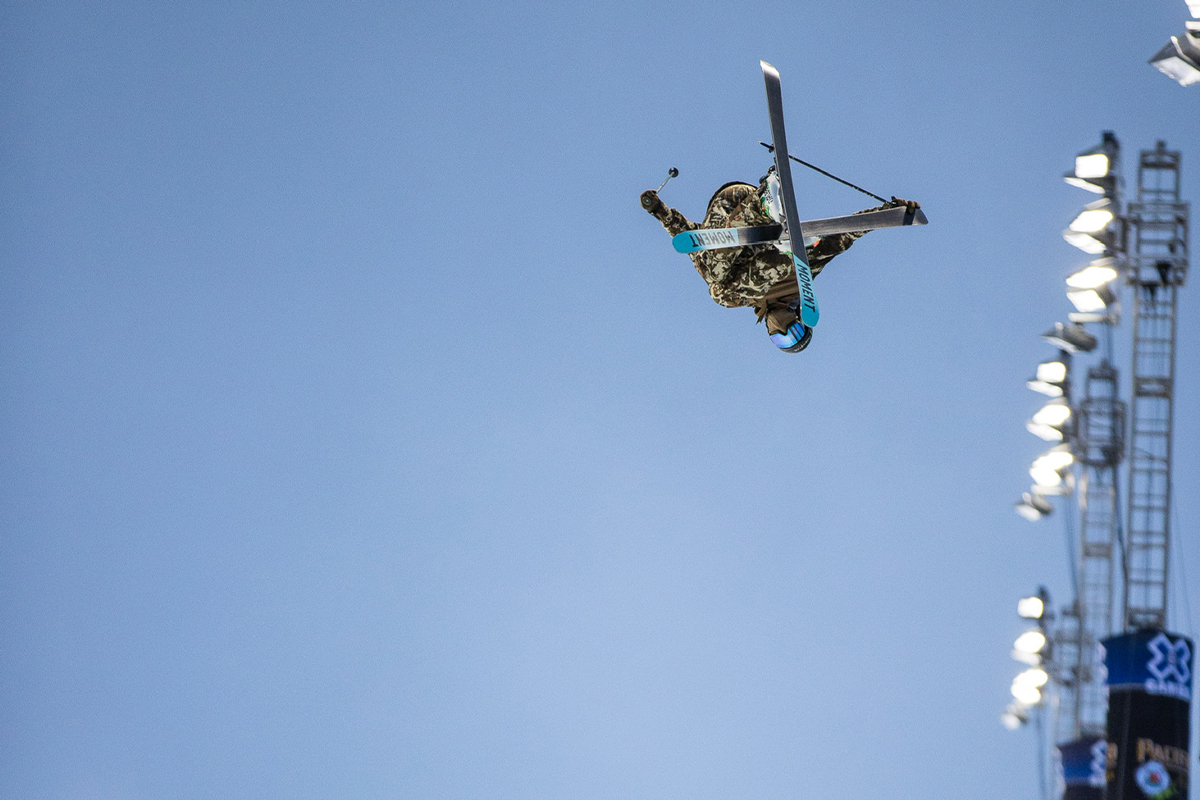 Wise hopes to make the 4-man US men's freestyle halfpipe roster and compete in the Beijing Winter Games for his third gold medal. Before his 2018 gold in Pyeongchang, Wise claimed the top podium spot in Sochi in 2014.

He's also a family man, meat hunter, mentor, and advocate for the deeper significance of hunting. And he's happy to discuss it with anyone who might question his choice. Those who do better be ready for a bit of perspective shift. Wise says many of those conversations have ended with the questioning party becoming a fan of wild game.
Free Range American caught up with Wise to discuss his first big game experience, the importance of mentorship to future hunting, and the superiority of hunting gear over ski gear.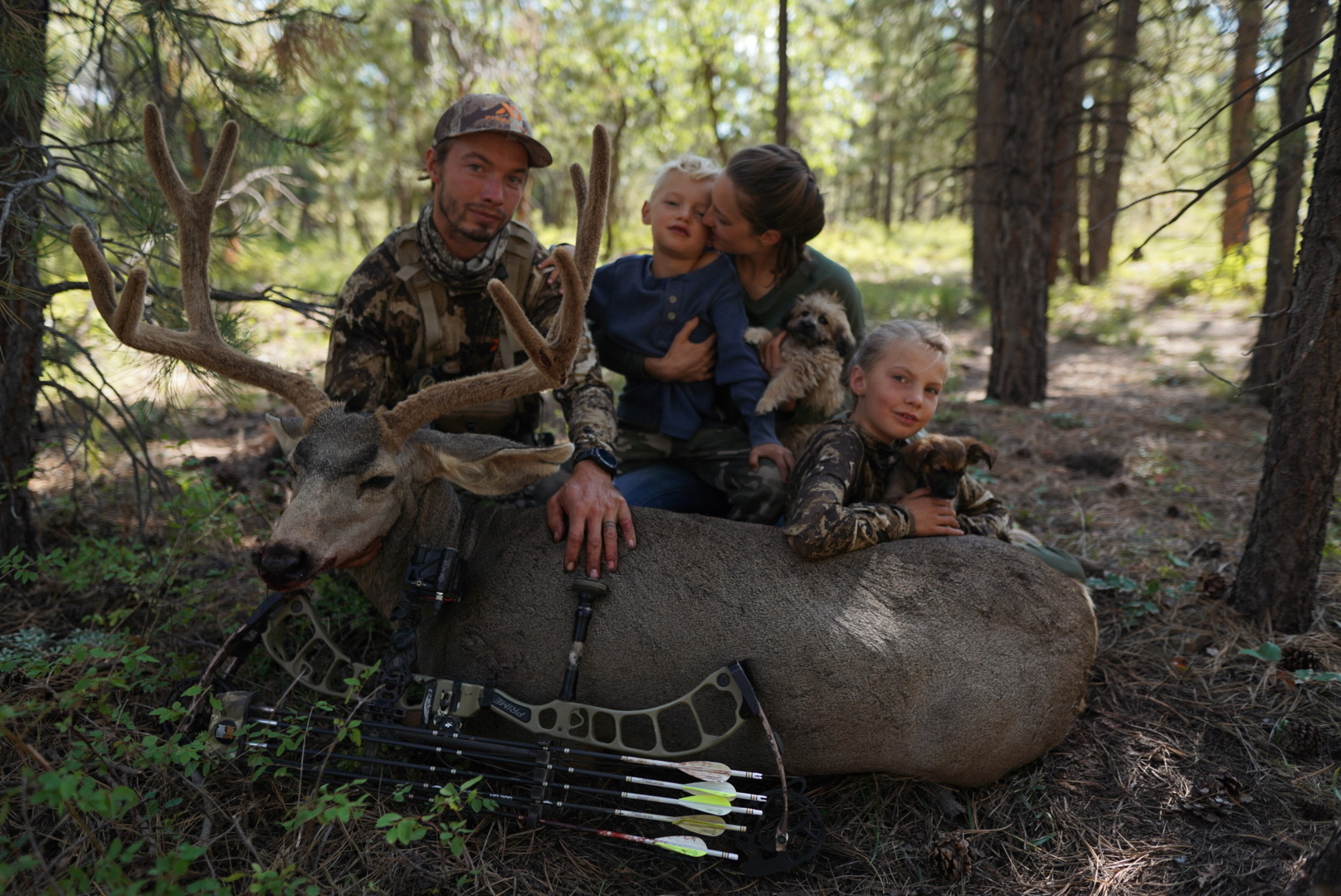 FRA: You're a professional athlete in a sport that isn't traditionally known to have athletes with hunter alter egos. How have you balanced that prior to making your public move?
David Wise: I've been hunting as long as I've been skiing, so it's not like I had one identity and had to balance it with another. They were just both things that I always did. At some point along the way, hunting became a necessity.
I could not be myself or feel like a balanced human without getting out in the woods at least once or twice a year. Once or twice a year then grew to four or five times a year. Then it grew to hunting out of state, putting in for all the Western states, trying to make a whitetail trip here and there, goose hunting between competitions. It's gotten worse and worse, or better and better, depending on your perspective.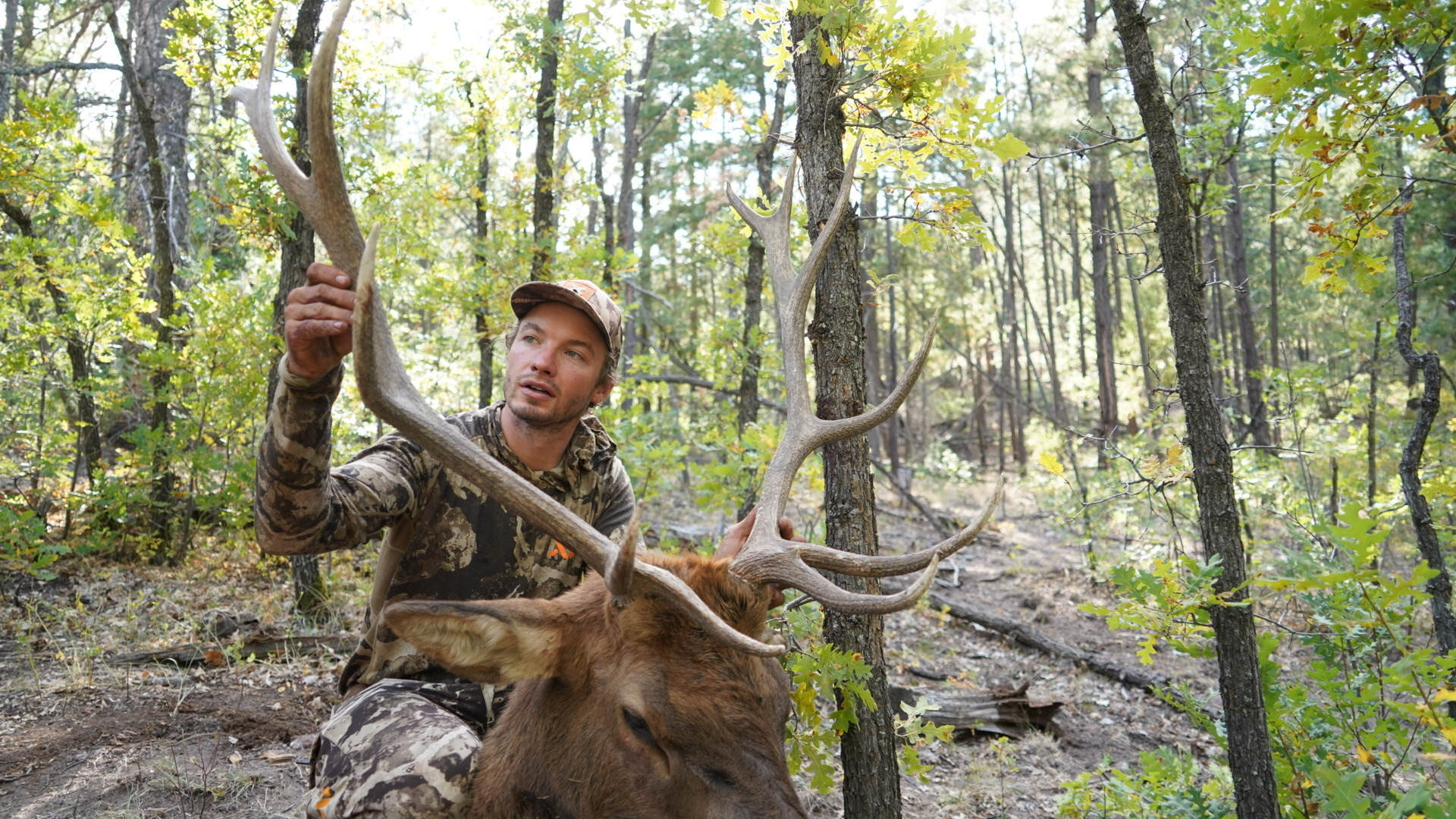 Related: US Olympic Air Rifle and Skeet Athletes Shoot Lights-Out in Tokyo
FRA: What was your first hunting love?
DW: It all started actually with my older sisters. When they turned 12, my dad decided that it would be cool to take them out deer hunting because that's what he didn't have. I mean, he had very limited hunting experience; he was more of a fisherman. But they got their hunter safety certifications and drew Nevada rifle tags.
I was 8 years old, and I thought it'd be cool to go along and see what it was like. I got to see my sister shoot her first buck. I was standing right there. That was a really cool experience because I got to see it from the hunt to the harvest to the food, all those things.
That saddled me up to primarily hunt big game. But, in Nevada, a lot of the rifle seasons coincide with upland game seasons, so we would always go out and chukar hunt along the way, too. So, I developed this fascination with just hunting as many different places and for different species as I can.
I've gotten really into waterfowl hunting thanks to some buddies who are based in Colorado, where I spend a lot of time training. They've got all the setups and the decoys. They taught me how to call, and I'm like, "Okay, I see why you guys are in this."
I probably never would have gotten into this independently of them. Now I'm looking at getting my own setup. So it started with mule deer and a rifle, and now it's grown to any species with any weapon anytime.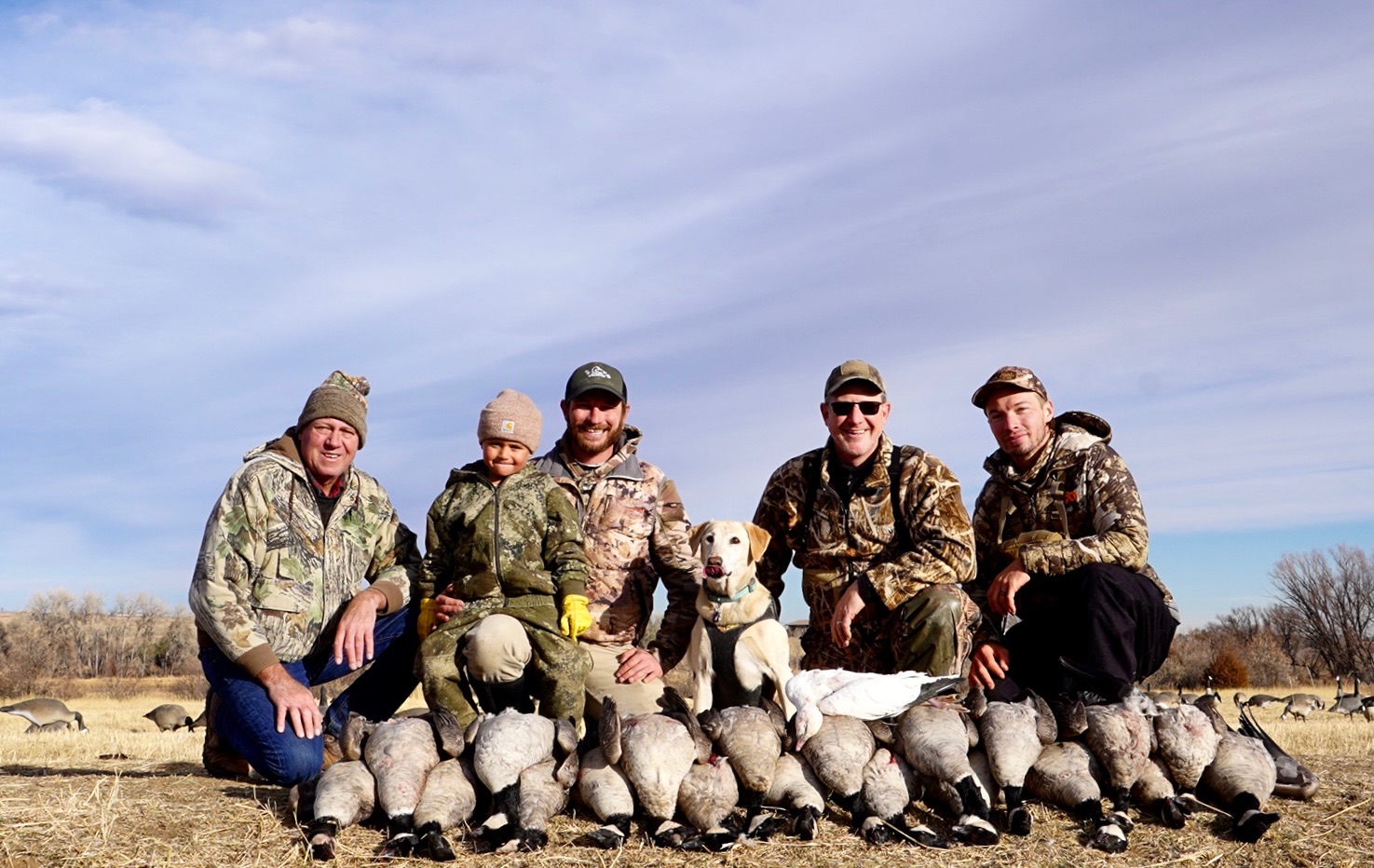 FRA: You really enjoy bowhunting as well, yeah?
DW: Yeah. For many different reasons, I think bowhunting is just one way to take your hunting to the next level. It also coincides really nicely with ski season. Out here in the West, the archery seasons are early, so it's kind of easier for me to get out because that time of year, I don't have a lot else going on.
Plus, I live in Nevada, which is not the easiest state in the union to draw tags. So putting in for archery tags definitely increases your chances to get into the hunt for more things.
FRA: What kind of setup do you have?
DW: I have a Prime compound bow, and I also have a stick bow and a longbow. I've shot Prime for quite a few years, mostly because Remi Warren got me into bowhunting in the first place. He gave me one of his old bows. Once I drew my first tag and got my first deer, I was like, dang, this is cool. Remi moved over to Mathews, though, so I'm just gonna follow him over there.
FRA: Have you been able to hunt while on any of your competition stops in Europe or anyplace else?
DW: Oh, yeah, I've been pretty fortunate. I've just had opportunities where I meet somebody, get to talking, and find that they're into hunting. I've gotten to hunt in France, and for fallow deer and mouflon. I've also gotten to hunt down in Chile for fallow deer, which was super cool.
I hunted in Alaska as a gift to myself after the Olympics in 2018 and got a caribou. A moose is still on my bucket list. I've done a fair bit of hunting down in Hawaii. I've got some buddies who live in Hawaii, so I've been there for axis deer. I've hit most of the Western states: New Mexico, Arizona. Utah, Idaho. No Wyoming yet. Still putting in for points there. One of these days.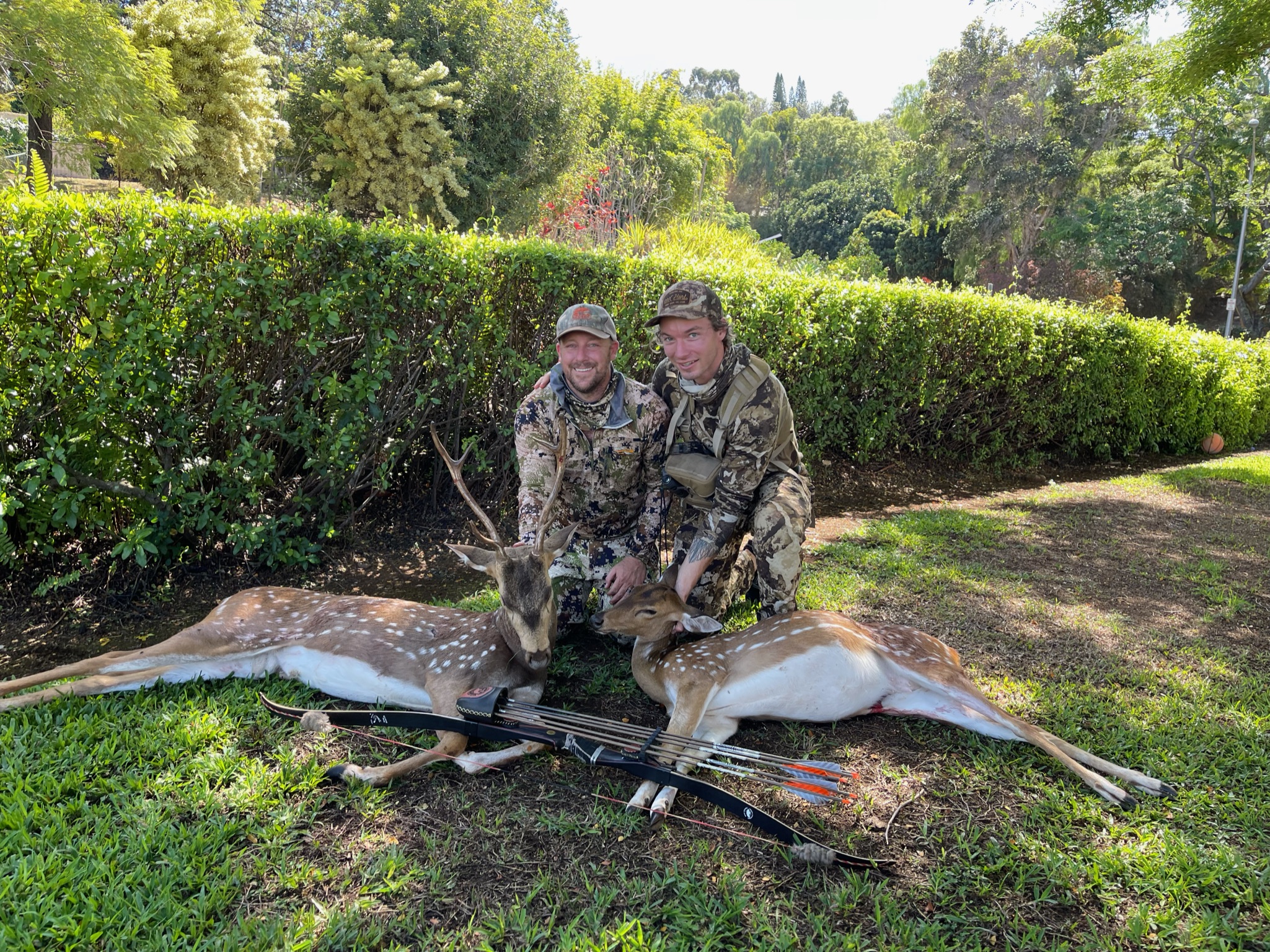 Related: New Documentary Chronicles Insane Mountain Climbing Record Quest
FRA: The Wall Street Journal article talked about some of your sponsors backing out because you hunt. What's the overall reception been since you've become more public about hunting?
DW: I would say it's been a mixed reception. A lot of people are very excited about it, and then a lot of people are just like, oh, wow, I can't believe you kill things, I don't ever want to talk to you again.
I think it all comes down to how we talk about hunting. Somebody who's never hunted in their life is not going to understand the excitement that you have when you kill the big old buck. To them, you just committed murder, and you're laughing and smiling about it. It's really important to talk about it in a way that people can relate to because most of the world eats meat.
I tell them this is the highest quality meat that I feel like I can provide for myself and my family. There's no better diet for an athlete than a wild game-based diet. So talking about it from that perspective, I've been fairly well received. When they criticize me for hunting, I point to the scientific data that proves beyond a shadow of a doubt that it helps my body perform better. I'm stronger, faster, and more alert when I'm eating wild game.
I'm trying to be the best athlete I can be. I'm trying to represent the USA in the Olympics. Don't you want me to be eating the most high-performance food? They tend to say, "Oh, yeah, I guess so. Good for you." You know, there's a lot less animosity there.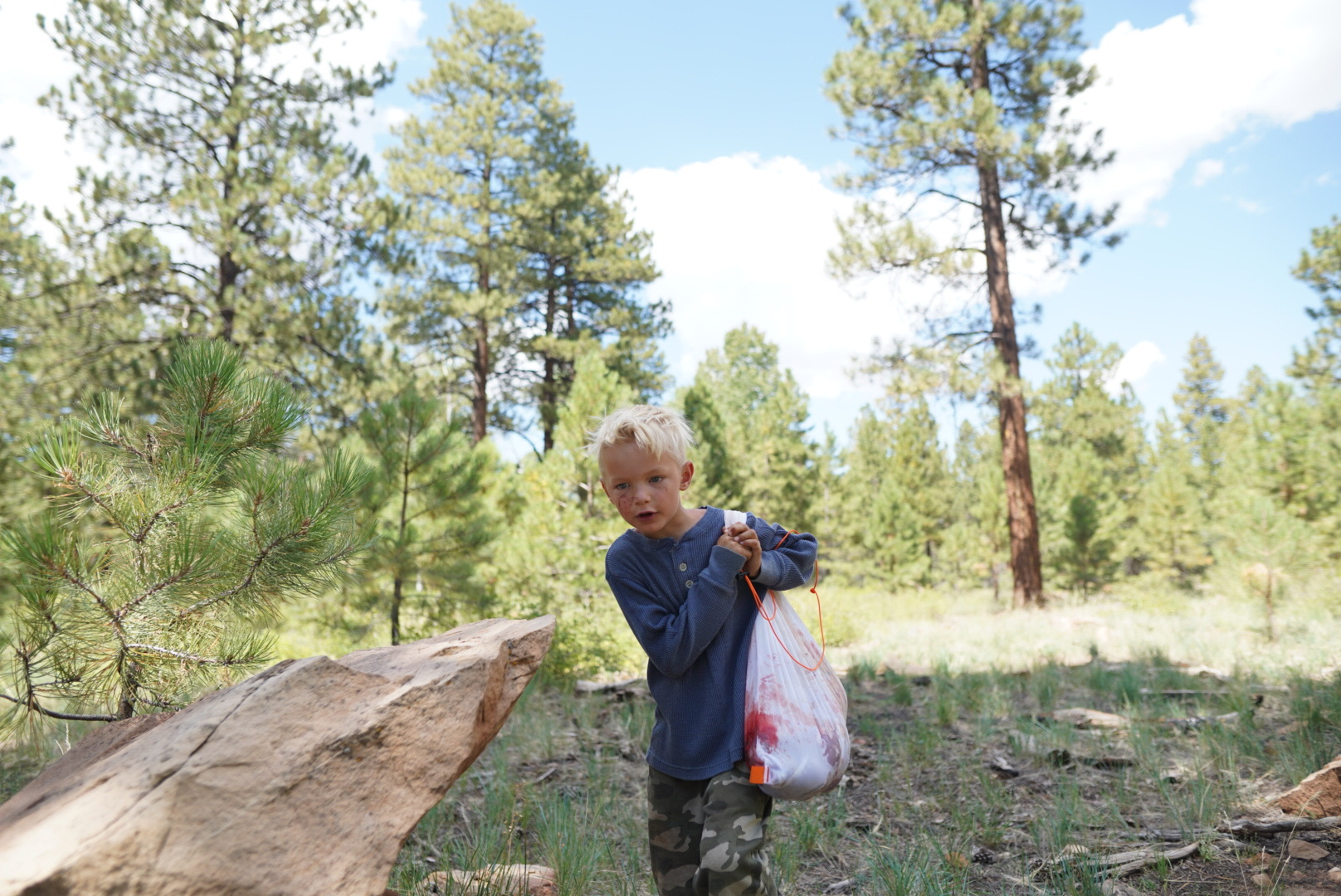 Related: Peak-Bagging in the US: Getting Climbers High Since 1876
FRA: As a hunter and gold medal Olympian with a big social following, what do you think your role is in the conversation?
DW: I made the choice intentionally to be outspoken about hunting because I realized that if there were going to be so many voices out there about hunting, both positive and negative, I wanted to add my voice to the conversation.
I look at hunting as something that I inherited from our ancestors. Something that's like part of me to my core and such an important part of who I am. It's a great source of food, and it's an opportunity here in North America that we would just be so sad to lose. I've traveled all over the world, and the wildlife model that we have here is unique.
It's a privilege to be able to take advantage of it. But, I really believe strongly in protecting it and making it something that my kids will be able to enjoy and that their kids will be able to enjoy. I'm just trying to be a positive voice that's talking about it.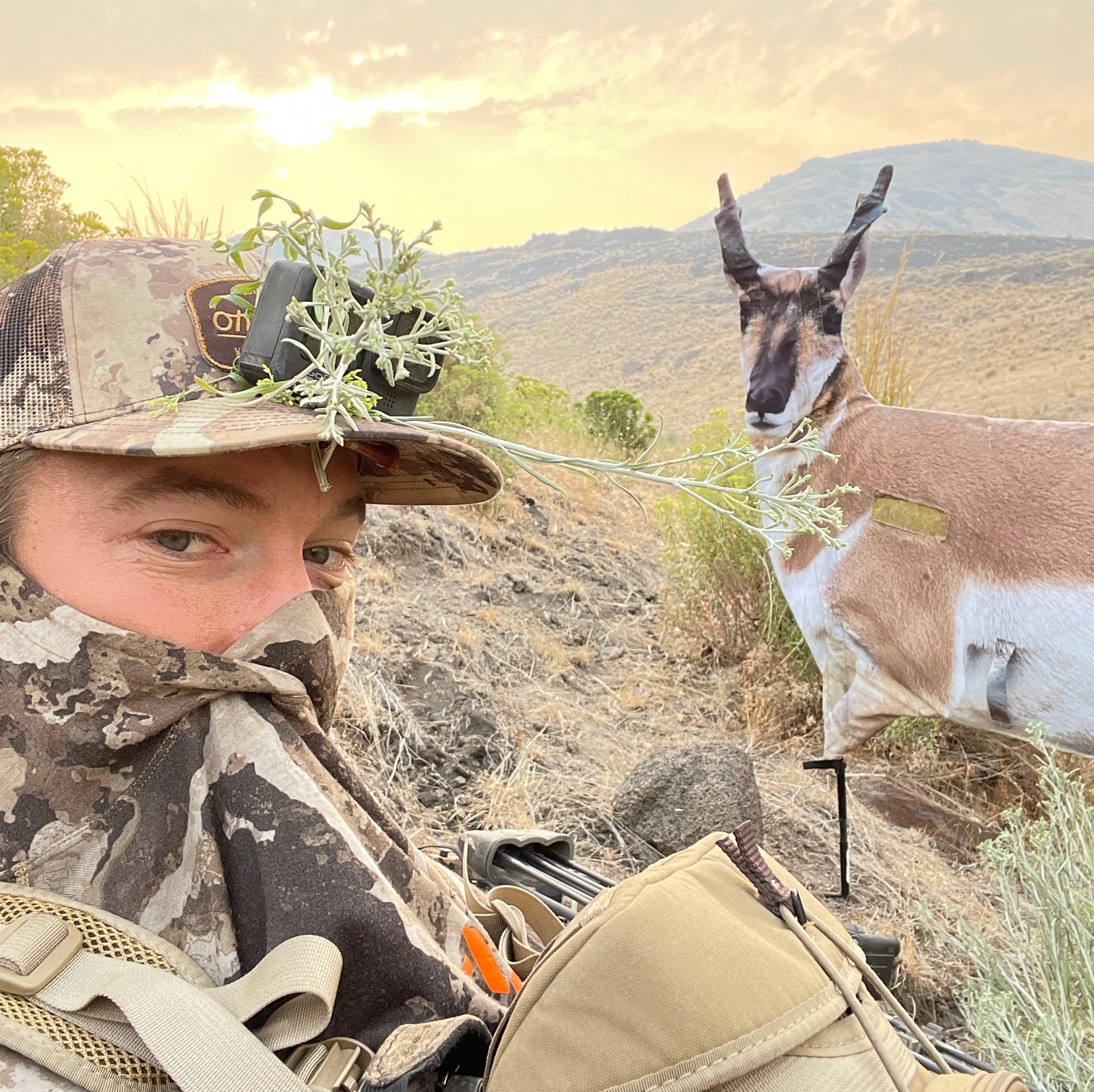 FRA: So, actually mentoring new hunters, not just promoting the sport?
DW: One hundred percent. I was lucky enough to learn. I was lucky enough to get taken out hunting and fishing with my dad. But I would say the majority of the hunters that I hunt with now, they're about my age; they didn't learn it from their dad. They just decided they wanted to do it.
The problem is, once you start, once you decide you want to hunt, especially when you want to bowhunt, your chances of success are marginal when you don't have a good mentor. Hunting is such a slow, long learning process.
I think that those of us who want to see hunting continue long into the future need to actually contribute to the next generation of hunters who want to get out there in the woods.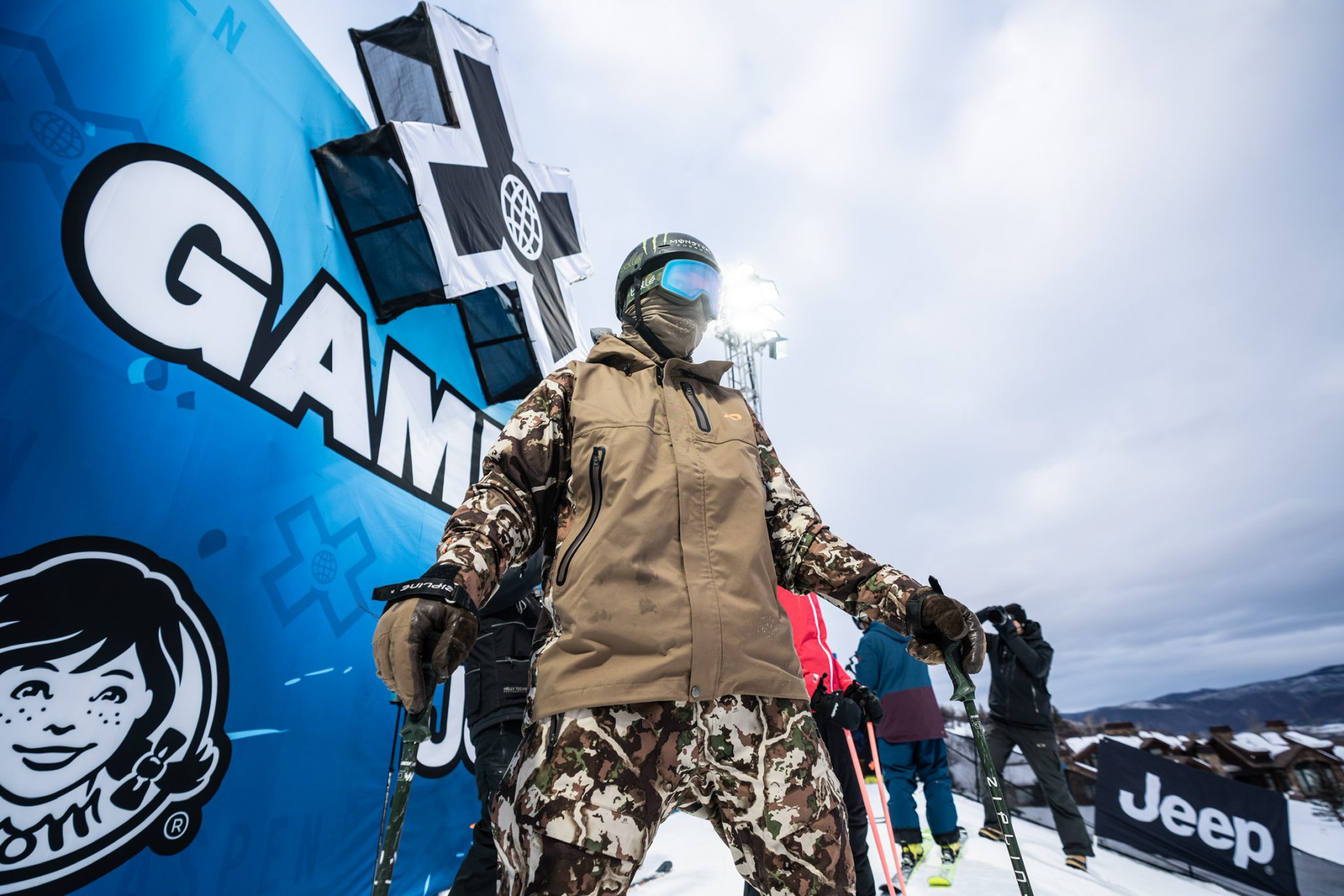 FRA: First Lite is one of your sponsors, and you compete in their gear. Do you order out straight out of the hunting catalog, or have they worked with you to create gear specifically for you as a skier?
DW: It's straight out of the catalog. I do have a hybrid jacket that combines a couple different color patterns, but in terms of the technicality of the gear, it's right out of the catalog. Ironically, the hunting gear generally performs better than most skiing gear. I always laugh when people are like, "Really? You can take that skiing?" I'm like, "Yeah, like, trust me; I'll be way warmer than you are."
Read Next: 12 Holiday Songs That Don't Suck