Slow-motion cinematography has revolutionized how we view everything from action sports, and social unrest to gender reveal parties and porn. But this video of a giant tortoise hunting, killing, and eating a bird might be the best use of slo-mo ever. 
The OG of slow-motion, the tortoise, has taken the world of bloodsport videos to the extreme with some next-level stalking skills and the kind of patience required to watch paint dry. This first-ever recorded occurrence of a giant tortoise — any tortoise, actually — purposely hunting, killing, and eating another animal has changed the way biologists look at these closet predators.
Biologist Anna Zora shot the video. She is a conservation manager of Frégate Island in the Seychelles, where a population of roughly 3,000 Seychelles giant tortoises (Aldabrachelys gigantea) lives. A colony of 265,000 noddy terns (Anous tenuirostris) also calls the island home.
In real-time, 7 minutes passed from the first approach to the chick's death. Exactly 92 seconds elapsed during the pursuit along the log to the kill.
According to a study by Zora and Cambridge University biologist Justin Gerlach published in Current Biology, similar hunting behavior in tortoises on Frégate has been witnessed in the past but has never before been captured on video.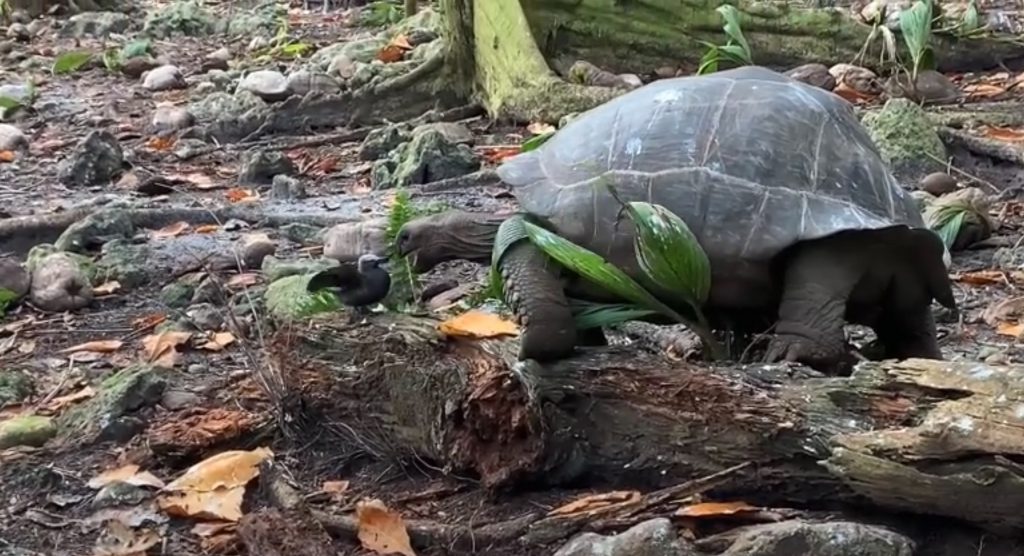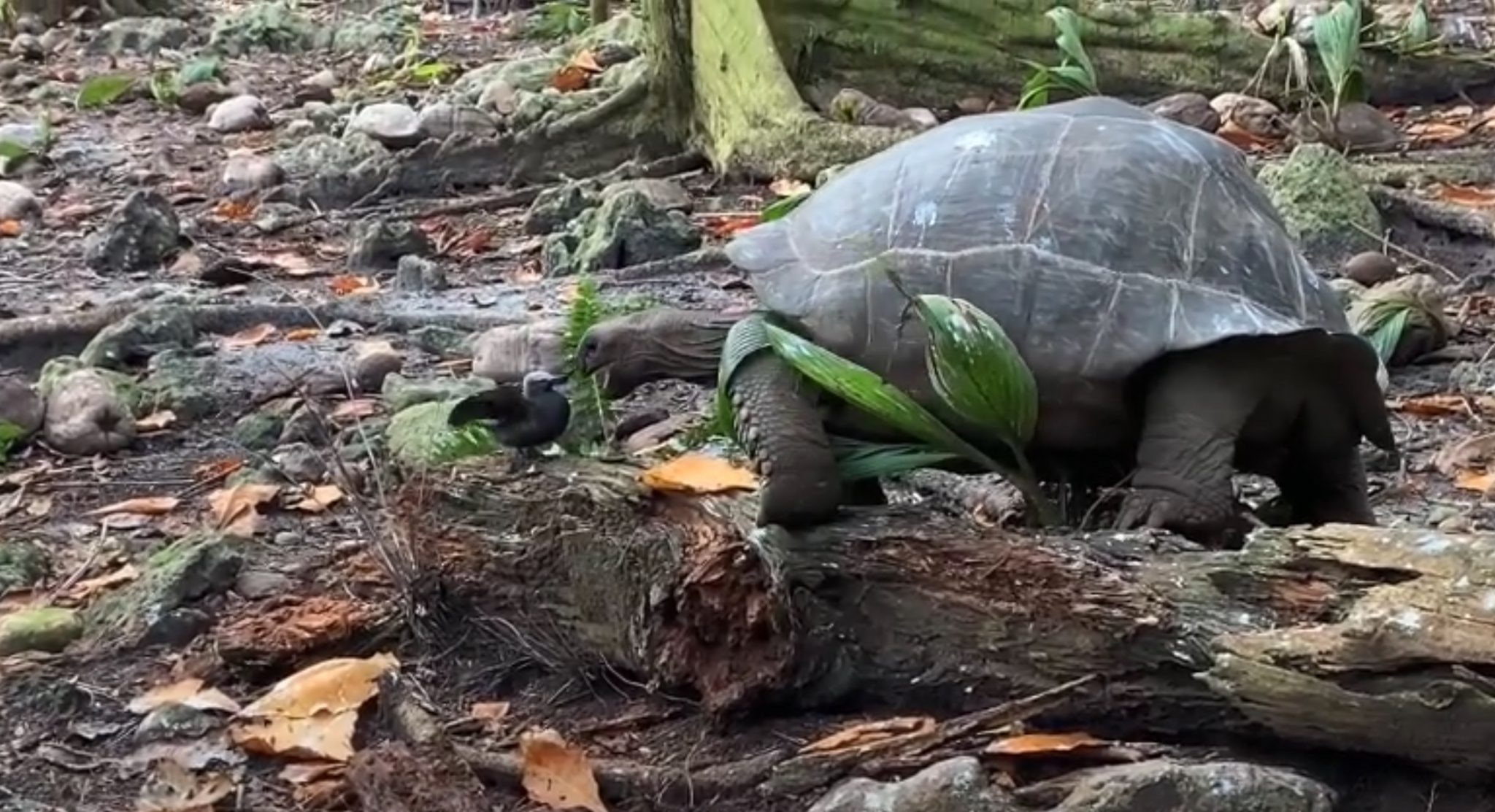 While they've heard reports from other biologists of giant tortoises squashing birds or crabs under their bodies, there's no documentation of it being a predatory act. 
Zora and Gerlach believe that the direct approach to the chick on the log suggests that the tortoise has done it before. She's figured out that slow-and-steady works just fine for mixing in some protein with her vegetables — and others have as well.
Even if this behavior is isolated to Frégate, the researchers now have a whole new angle to study, and giant tortoises just earned some serious wilderness predator cred.
Read Next: WATCH: Airborne Sturgeon to Tarpon — 'Hold My Beer'