There's officially a new Glock model on the market that's largely a response to hacks Glock fans and concealed carriers have been making for years. TALO Distributors is bringing the Glock 49 MOS to the U.S. market for the first time. 
Glock has tread the ground of pairing a short Glock 19-esque slide with a G17 full-size grip, which gave us models like the Glock 19 and Glock 19X. But what about the other way around?
People have been modding the more compact Glock 19 grip to work with a full-sized and full 4.49-inch barrel of a Glock 17 and use 15-round G-19 mags for years now. As with everything Glock, the aftermarket eventually responded, and there are a number of G17 slides that will work with the shorter G19 frames. These combos were often referred to as G19L pistols after the Glock naming convention of the Glock 17L long-slide competition handgun.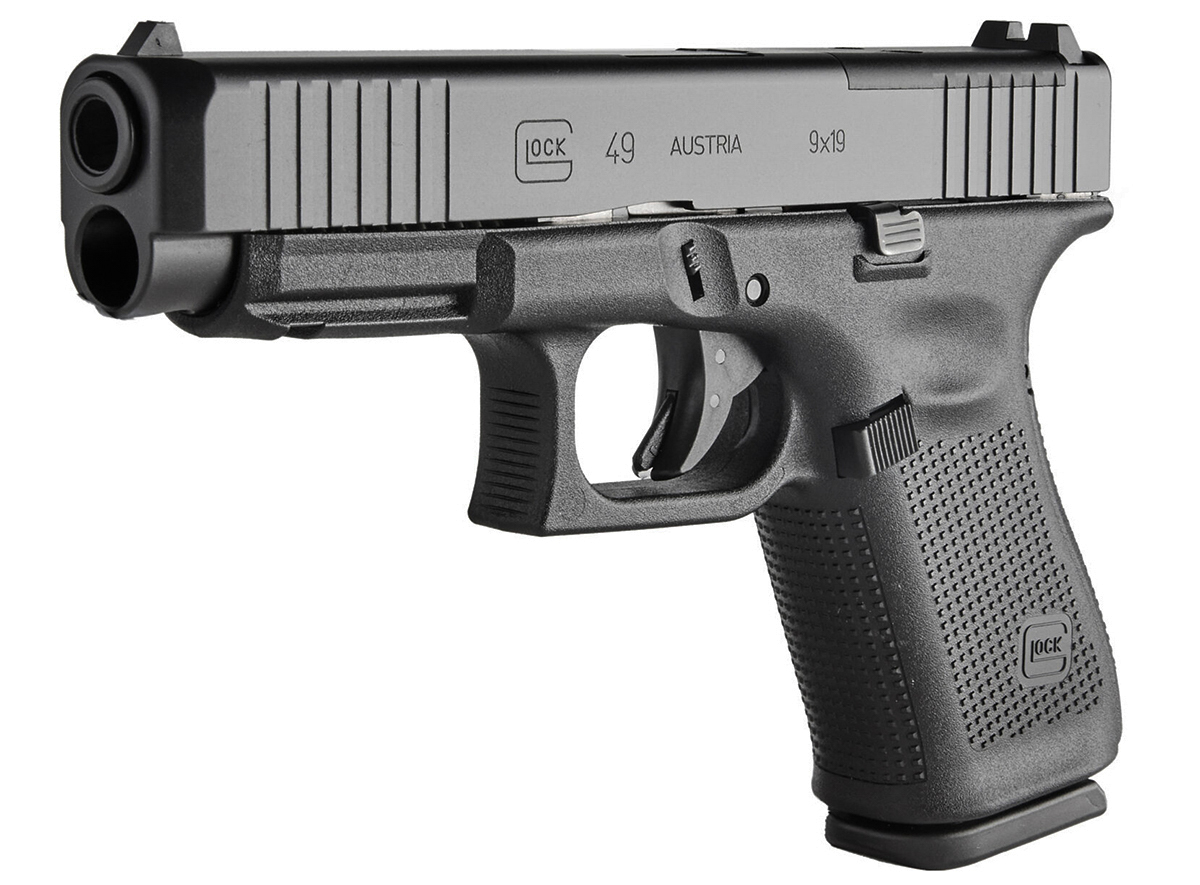 That, essentially, is what the new Glock 49 is. Why do people want this? Well, the part that you worry about printing on a CCW pistol isn't a long slide but a big grip. And many people consider the G19 the perfectly sized handgun, but a longer slide and barrel are advantageous for accuracy and squeezing all the performance possible from a 9mm defense round. 
Currently, it is possible to make a factory Glock 19L by pairing a G47 grip, which is a G17 frame with a shorter dust cover, with a Gen 5 G19 slide and barrel. 
Or, you can get a G49 MOS from TALO.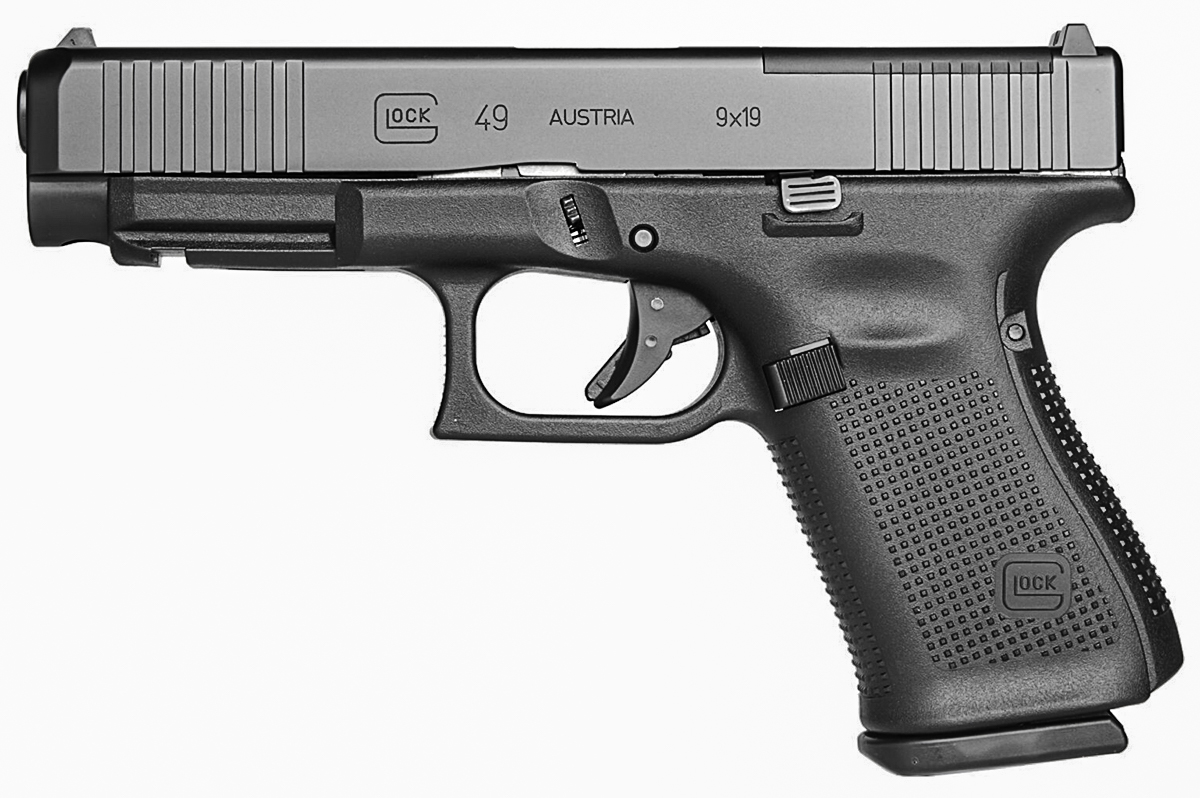 TALO announced the new pistol this week, saying the handgun is "taking advantage of the proven carry frame size with a longer barrel and sight radius." 
"TALO Distributors, Inc. and its member distributors are proud to announce the introduction of the Glock G49 MOS to the United States commercial market. The G49 MOS is the next in a lineup of crossover models, similar to the popular Glock G45," the company said.
"This pistol is chambered in 9mm Luger, holds 15+1 rounds in standard magazine capacity, has a 4.49" barrel, Gen 5 characteristics, and the MOS system for mounting optics."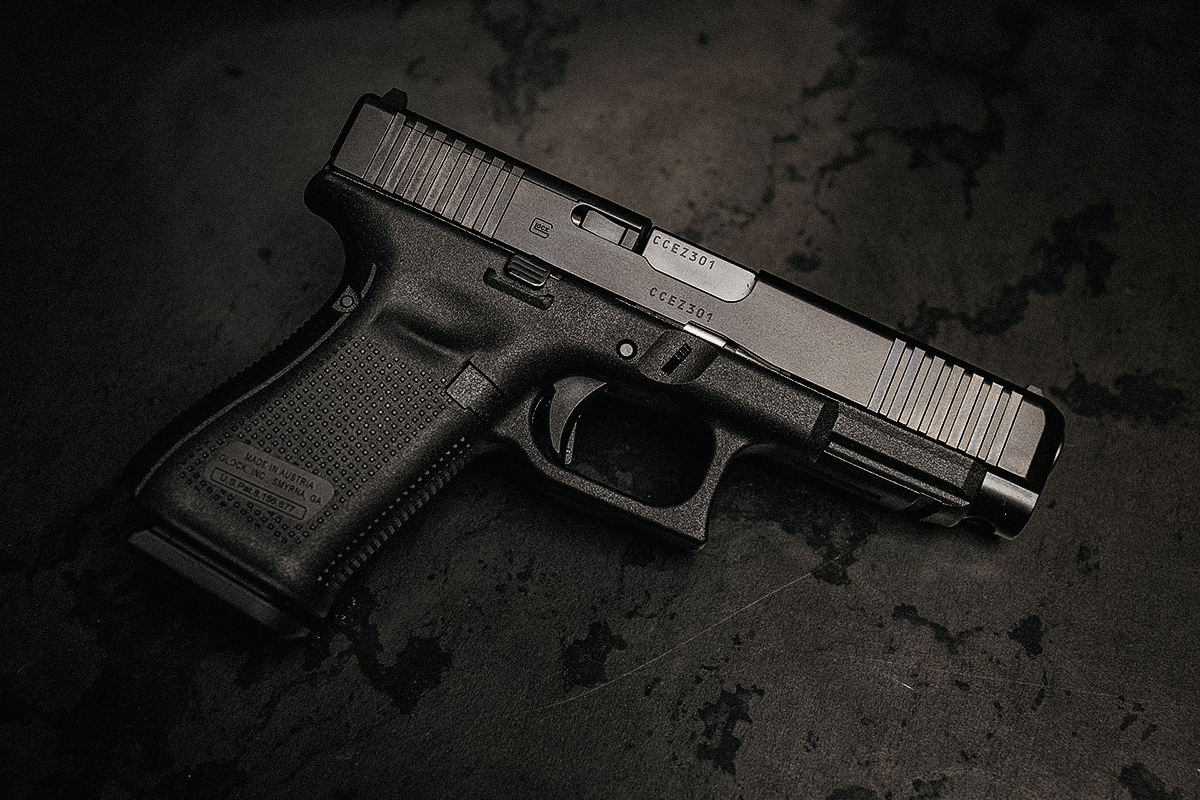 The G49 uses the Gen5 frame pattern and features a flat-faced grip along with an ambidextrous slide stop. The MOS version features an optic cut that can accept adapter plates for mounting red dot sights.
It features a black finish and ships with three 15-round magazines, along with an MOS adapter plate designed for RMR-style optics.
---
Glock 49 MOS SPECS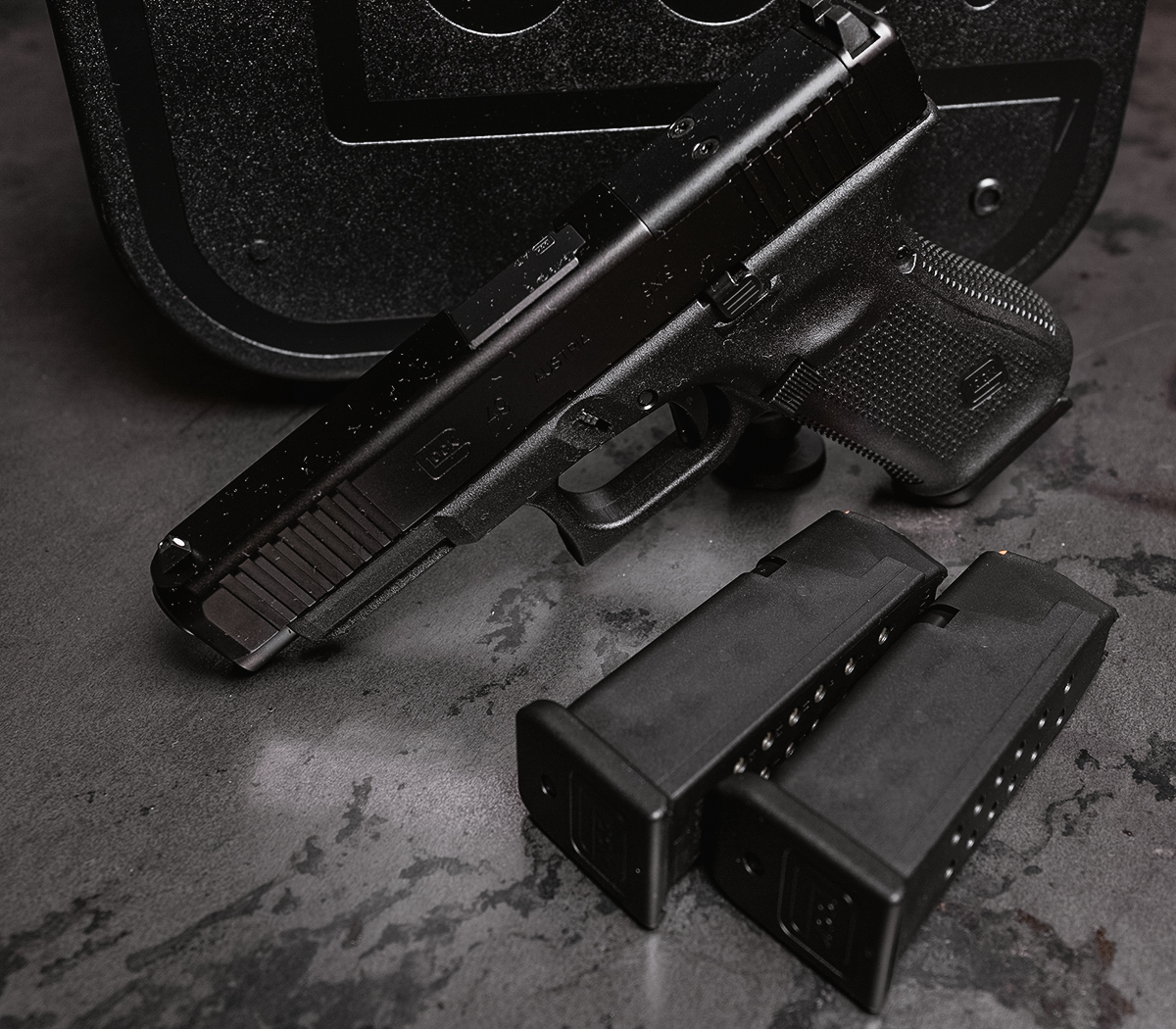 Caliber: 9mm Luger
Capacity: 15+1, 10+1
Barrel Length: 4.49″
Caliber: 9mm Luger
Action: Striker
Weight: 1.4 pounds
Sights: Open Notch
Optic Mount: MOS RMR Adapter Plate
Finish: Black
---
READ NEXT – The Luger Pistol: The First Iconic 9MM Handgun