Big Boy revolver chambered for .357 Mag./.38 Spl.
Revolver MSRP set at $928
New lever-action rifles in .360 Buckhammer
25 new models and chamberings across product lines
Henry Repeating Arms is getting into the handgun game for the first time with a new revolver to go along with its ever-growing family of lever-action rifles and carbines. The newly announced Henry Big Boy revolvers fire .357 Magnum and .38 Special and are available with two grip-shape options. Both configurations have an MSRP of $928.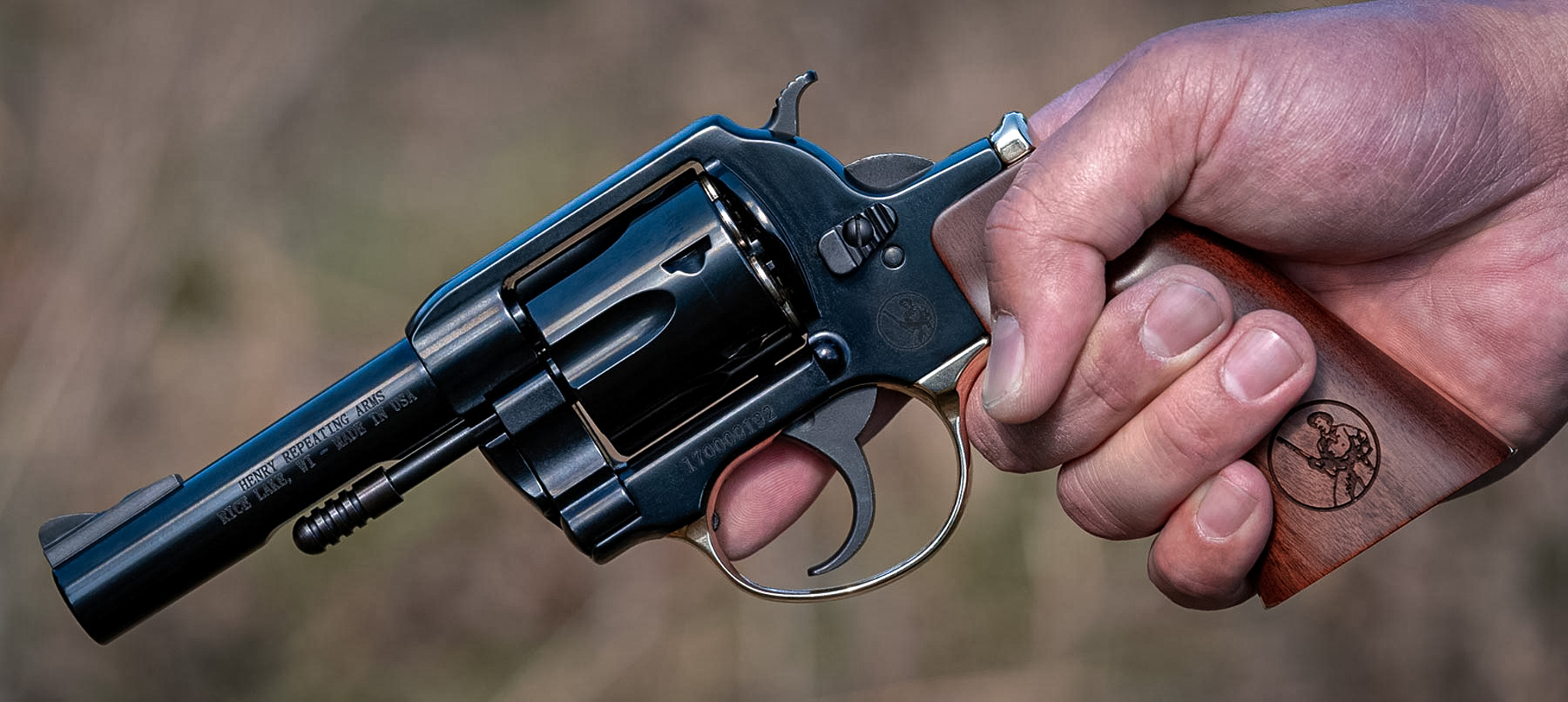 Like Henry's existing models, the DA/SA Big Boy revolver is all about quality materials and a healthy serving of old-school charm. The blued steel and American walnut are a timeless combination that will probably age better than some of the tactical Cerakote revolvers that have come along recently.
Small details make it decidedly Henry, like a brass trigger guard and grip frame and an old-fashioned, unshrouded ejector rod, thin top strap, and the overall throwback shape of the gun — its silhouette gives off some strong Colt/ S&W M1917 revolver vibes.  
It's also fairly simple. There are no optics options, no night sights, and no accessory rail — just a rear groove sight, a front ramp sight, and a traditional transfer bar safety.
Load the six-round cylinder with .38 Spl. to save money (and your wrists), or feed it some burly .357 Mag. Both cartridges are compatible with the Big Boy lever-action long gun models in Henry's catalog.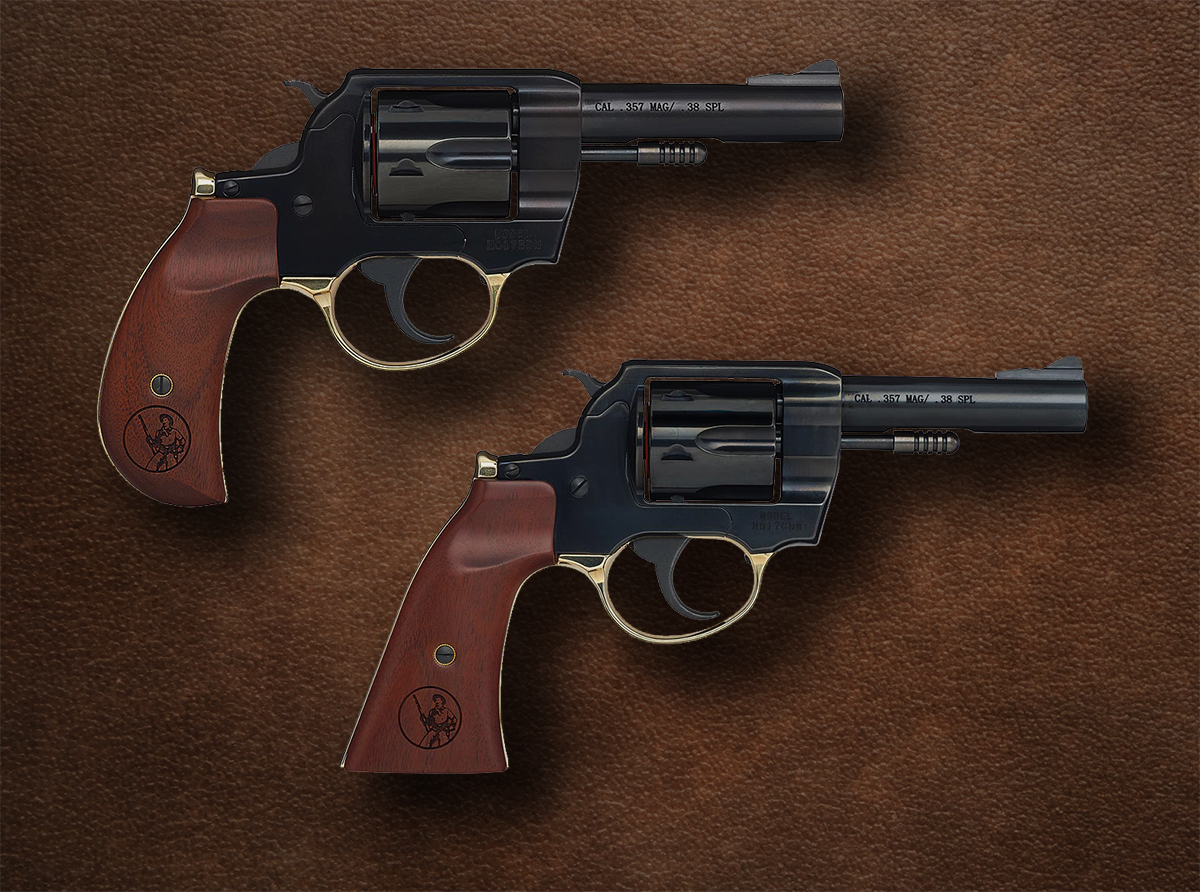 The swing-out cylinder is released via an S&W-style release that is pushed forward.
Most Big Boy revolvers will likely end up being collector items, but you can bet that they'll shoot just as well as the brand's other firearms. Even though a modern pistol would be preferable for home defense, this can get the job done, assuming it stands up to some torture testing.
A Big Boy revolver with a birdshead grip would also make such a beautiful addition to a fly fishing setup that it should be mandatory, or it could serve as a solid, simple concealed-carry wheelgun.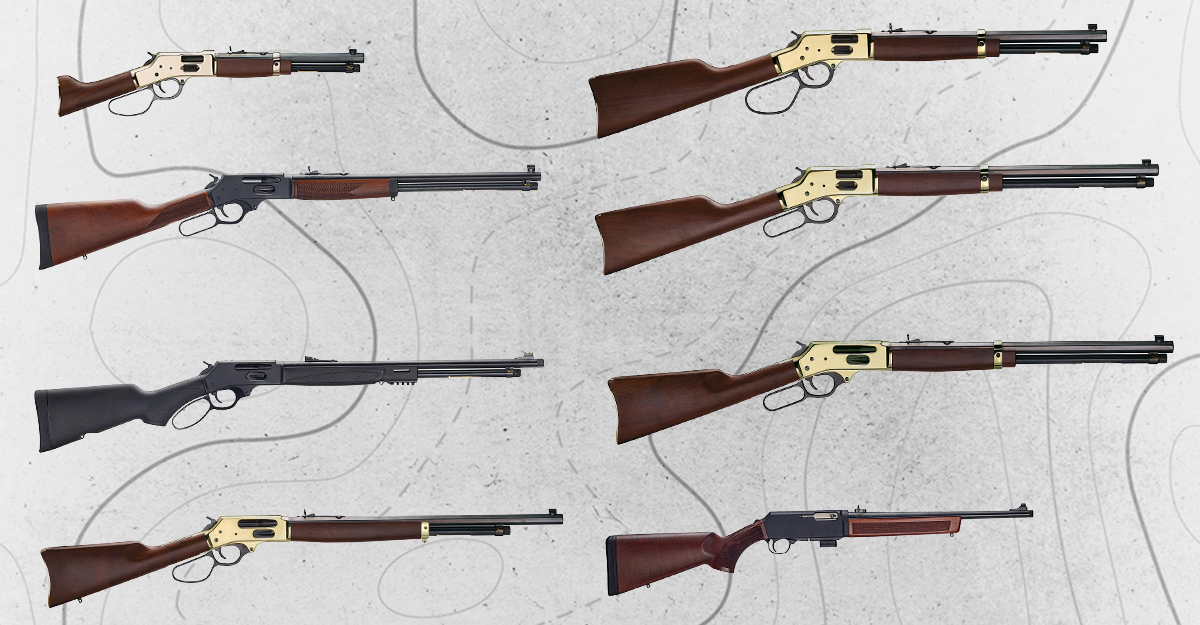 In addition to the Big Boy revolver, Henry has announced a slew of new chamberings and line extensions — 25 new models in all — including the Big Boy Mare's Leg lever-action pistol to join the .410 version, the recently released Homesteader 9mm semi-auto carbine, and a whole bunch of lever-action rifles that just dropped, including the company's first rifles chambered for the hot new .360 Buckhammer cartridge:
Steel Lever Action Side Gate in .360 Buckhammer
Lever Action X Model in .360 Buckhammer
Eagle Scout Centennial Tribute Edition Side Gate in .44 Mag./.44 Spl.
Brass Wildlife Edition Side Gate in .30-30 and .45-70
Brass Lever Action Side Gate in .30-30
Brass Lever Action Side Gate Large Loop in .30-30 and .45-70
Big Boy Brass Side Gate Deluxe Engraved Edition in .45 Colt, .44 Mag./.44 Spl., and .357 Mag./.38 Spl.
Big Boy Brass Side Gate Rifle in .44 Mag./.44 Spl., .357 Mag./ .38 Spl., and .45 Colt
Big Boy Brass Side Gate Carbine in .44 Mag./.44 Spl., .357 Mag./.38 Spl., and .45 Colt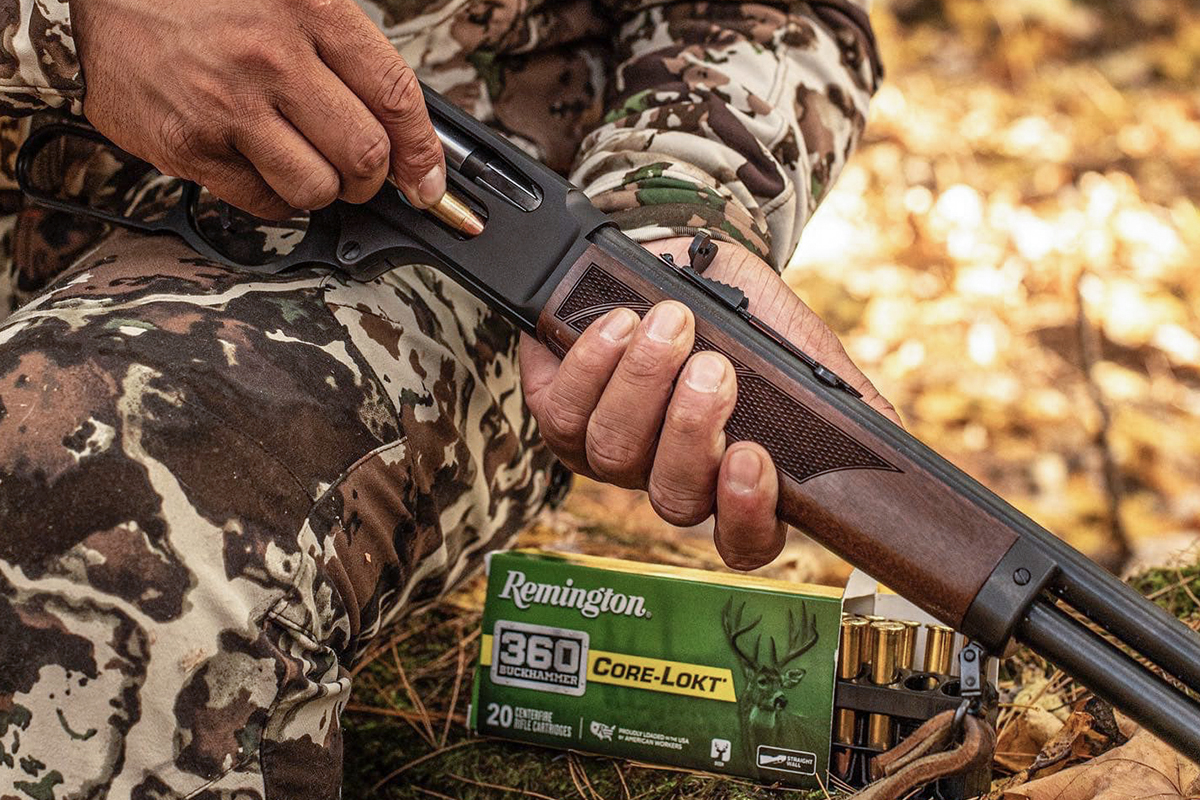 A lot of these models are existing rifles upgraded with brass receivers or commemorative engravings, but the addition of several .360 Buckhammer options is significant. By supporting this new cartridge, Henry isn't just staying competitive with other firearms manufacturers — it's making sure that the fledgling cartridge sticks around instead of migrating to obscurity like .357 SIG.
By the numbers, Remington .360 Buckhammer stacks up well against several popular straight-walled cartridges. It offers a higher muzzle velocity, less bullet drop at 200 yards, and more energy at 200 yards than .30-30, .350 Legend, and .450 Bushmaster. Whitetails, beware.
You can start shooting .360 Buckhammer with a blacked-out X Model with a synthetic stock and an accessory rail or keep it old-school with steel and wood.
Between the all-new revolver and the slew of .360 Buckhammer offerings, there are a lot of reasons to keep Henry in your sights.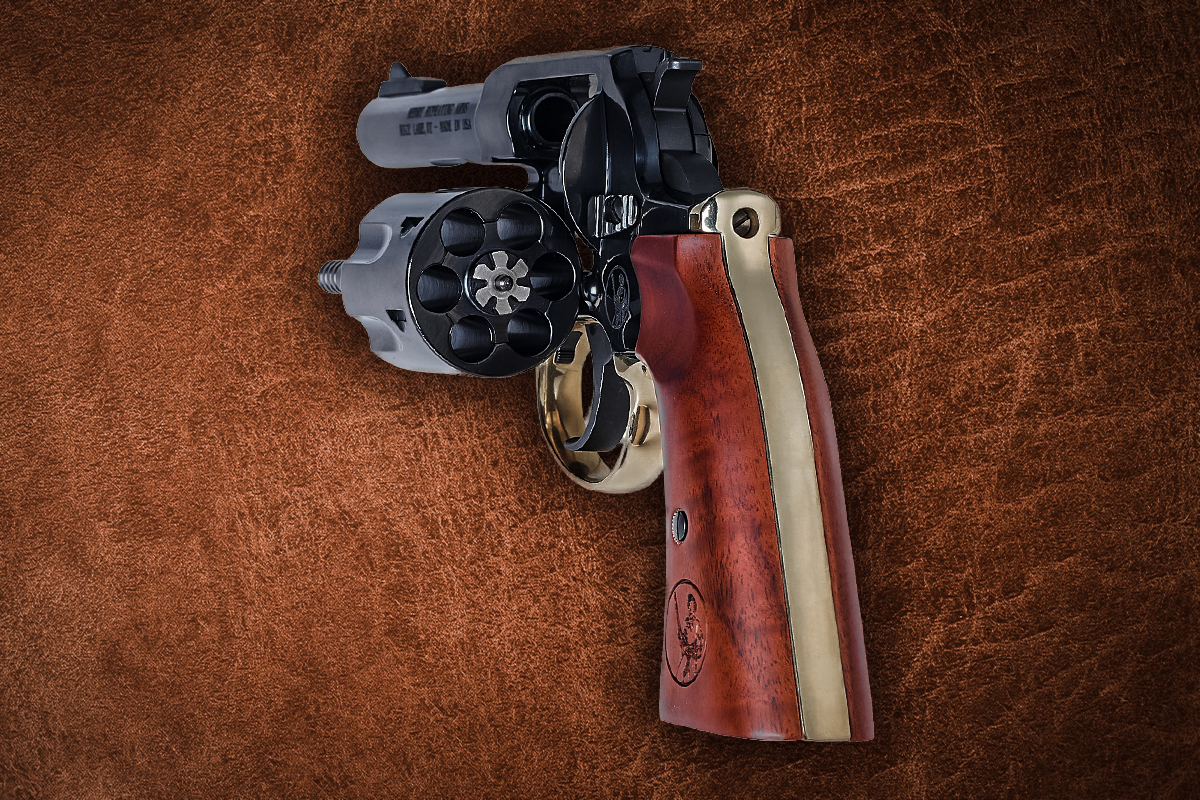 ---
Henry Big Boy Revolver Specs
Caliber: .357 Mag./.38 Spl.
Capacity: 6
Action: double-action/single-action
Barrel length: 4 inches
Sights: fixed iron sights
Optic ready: no
Safety: transfer bar
Price: $928
---
READ NEXT – Vortex Razor HD 4000 GB: High-tech, Tough, and Precise