If you look up lists of the most popular pistol calibers, the 357 SIG doesn't make the top five, and it doesn't make the top 10, either. If you don't have any experience with this cartridge, you're part of the vast majority of shooters these days. The only people who have shot this round are probably retired law enforcement or the cartridge's few remaining die-hard fans.
So what's the deal with this weird, bottlenecked cartridge? SIG Sauer clearly saw enough potential in the round to develop it and pistols that shoot it. The 357 SIG is a solid performer by the numbers, yet it never reached widespread success. If it really is a semi-auto .357 Magnum, why didn't more people buy it?
---
Cartridge History
During the 1990s, many leaders in the law enforcement community were shopping around for a new pistol cartridge. The general goal was to split the difference between the speedy 9mm and heavy-hitting (and just plain heavy) .45 ACP, as the 9mm was seen as too underpowered and the .45 was too slow and fat — it's about mag capacity, not looks.
This demand gave us cartridges like the .40 S&W and its longer sibling, the 10mm Auto. In 1994, gunmaker SIG Sauer and Federal ammunition pulled the curtain off their collaborative brainchild, the new 357 SIG.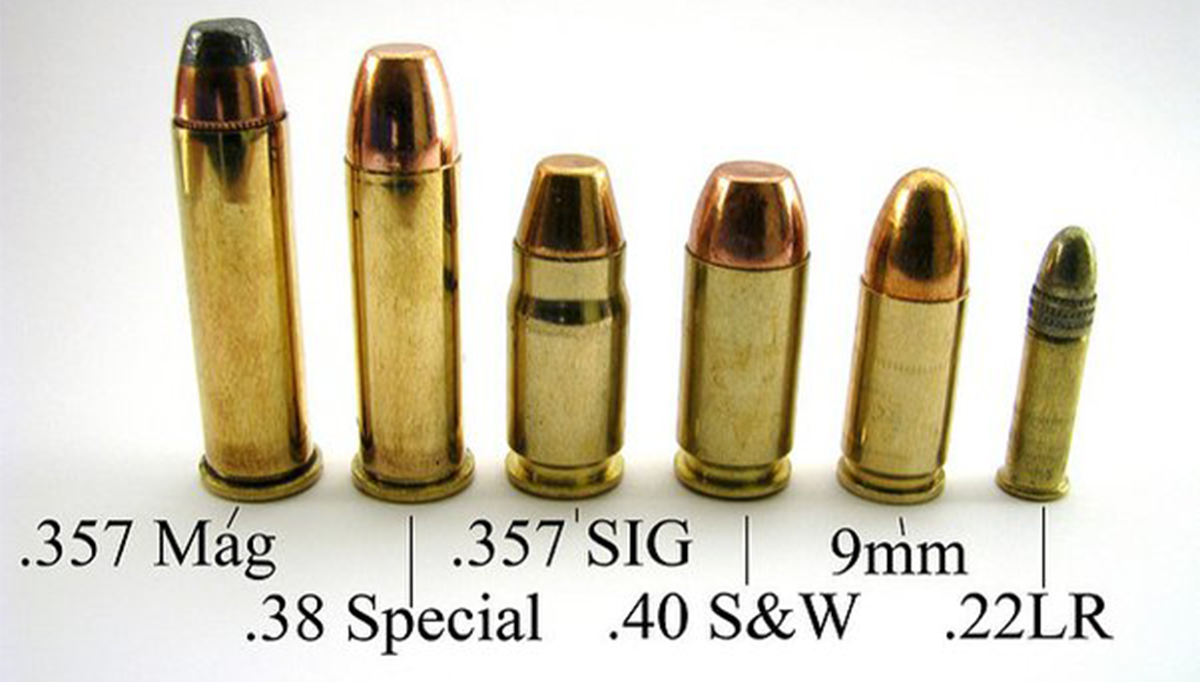 In simple terms, the cartridge fires a 9mm bullet from a 10mm case. The goal was to get the power of the .357 Magnum into semi-automatic pistols with manageable recoil; the first gun chambered for the new round was the venerable SIG P229.
SIG offered the P226 in the new chambering soon after, and Glock jumped on the bandwagon with the full-size Glock 31, compact Glock 32, and subcompact Glock 33.
For a while, police departments and government agencies that adopted pistols chambered for 357 SIG seemed happy with their decision. The cartridge performed well and lived up to its promises.
"I never got on a plane that I didn't feel like I could overcome anything," said Gary Byrne, a former Secret Service agent and Federal Air Marshal, in his video on the SIG 229 Legion.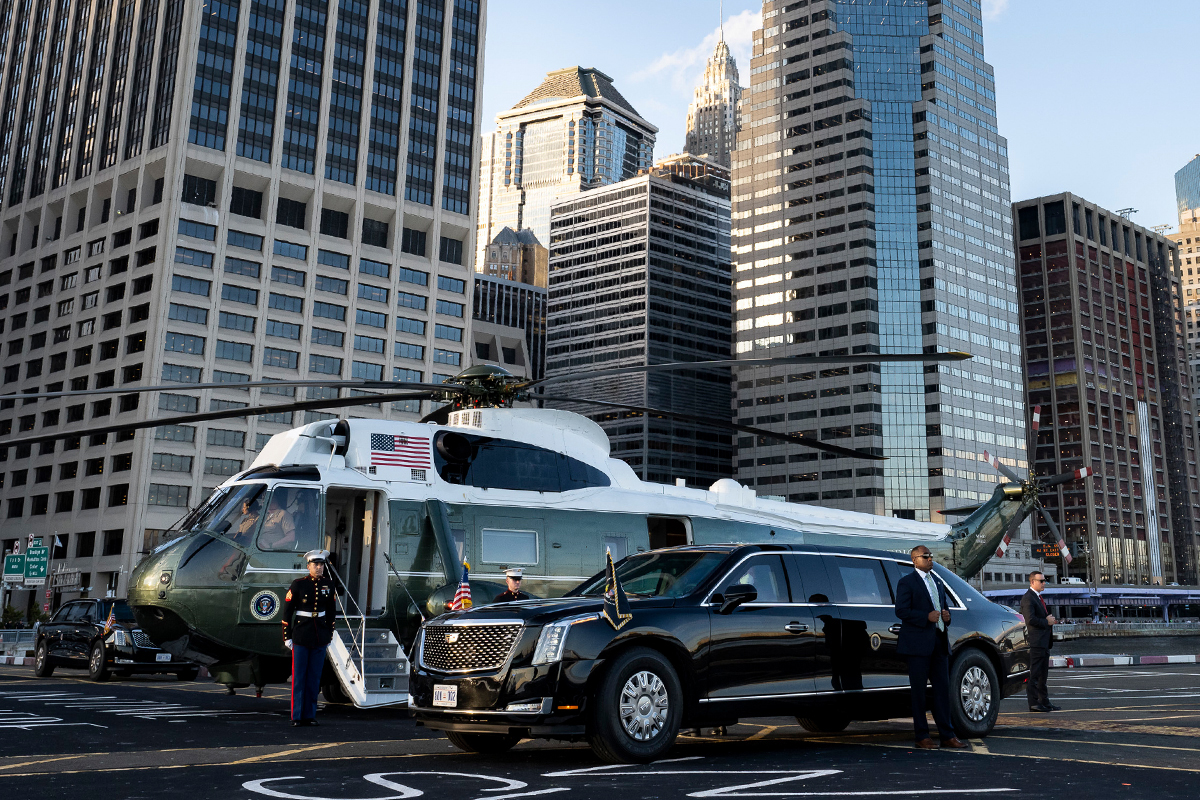 Unfortunately, the round's high pressure and velocity wore out service pistols fast, which took a heavy toll on departmental budgets, not only because their service pistols weren't lasting as long but also because the ammo is way more expensive than 9mm — often between double and triple the cost. The U.S. Secret Service was one of the 357 SIG's biggest advocates, but in 2019, it switched to 9mm.
Today, the 357 SIG is relegated to being a niche round for people who want to have something unique in their collection. Pistols chambered for it are increasingly difficult to find, and ammunition is prohibitively expensive for most shooters, especially considering the affordability of alternatives. It's also notoriously difficult to reload because that shoulder tends to collapse when the bullet is seated in previously fired brass.
READ NEXT – Bushnell RXC-200 and RXU-200 Red Dots: 100-Round Test
---
357 SIG: Performance
The Sporting Arms and Ammunition Manufacturers' Institute (SAAMI) is our go-to source for ballistics data. The standard for pistol and revolver cartridges includes some great information on the 357 SIG. Barrel length significantly affects a cartridge's performance, so SAAMI specifies that it found its figures using a 4-inch barrel.
When SIG Sauer necked down the 10mm case to accept a 9mm bullet, the resulting case capacity was 19.6 grains of powder compared to the 9 mm's 13.3 grains. Adding powder behind a bullet is a good way to speed it up, as is increasing pressure.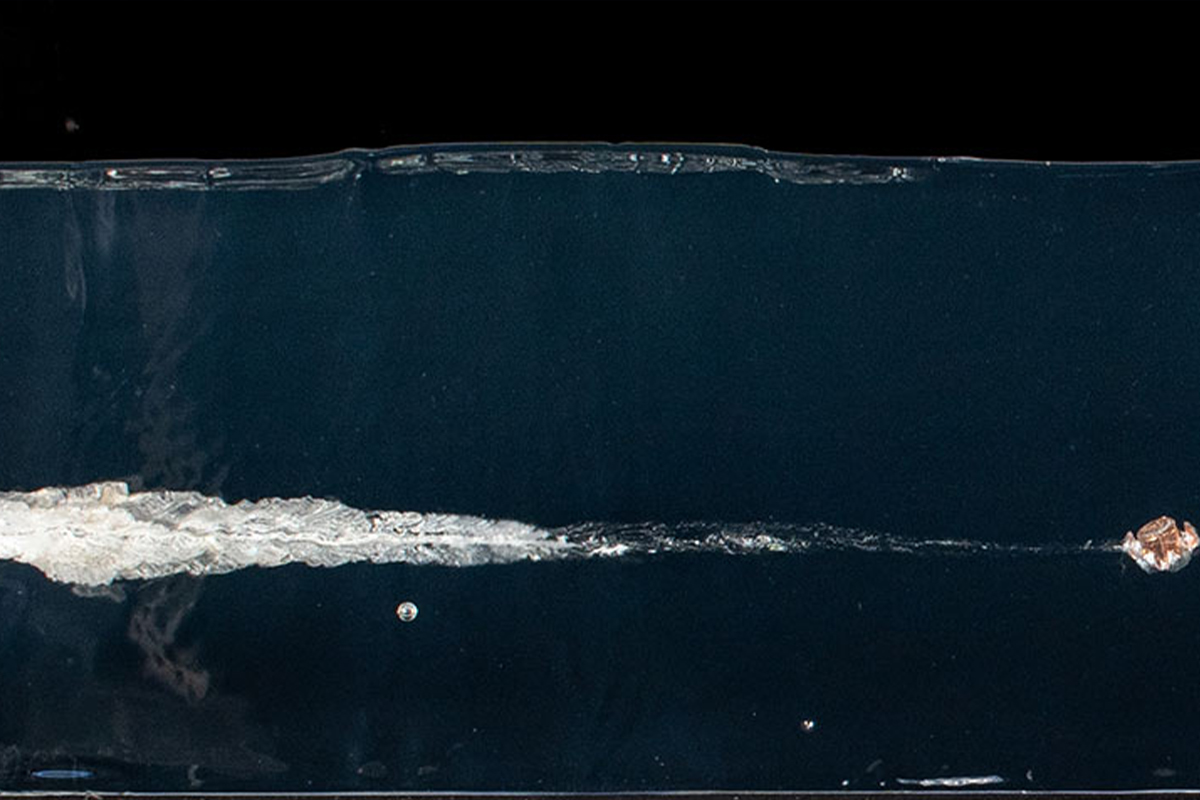 Think of straight-walled cartridges like the 9mm as your garden hose. Put your thumb over part of the opening, and what happens? The same thing happens when you add a shoulder and neck to a cartridge like the 357 SIG.
This design element allowed the cartridge to generate 40,000 psi of pressure compared to 35,000 psi for the 9mm.
Using a common bullet weight of 125 grains, the 357 SIG achieves a muzzle velocity of 1,350 feet per second and 510 foot-pounds of muzzle energy. That puts it right on par with the .357 Magnum and way ahead of the 9mm in terms of outright power. Nothing is free, though, and the cartridge's recoil feels closer to that of the .357 than a 9mm.
Surprisingly, these factors don't lead to a significant advantage in terminal effect. Lucky Gunner conducted a ballistics gel test of the cartridge and confirmed what the International Wound Ballistics Foundation reported years ago: the 357 SIG doesn't seem to offer any bottom-line advantages over 9mm.
GOOD GEAR – Conquer Your Taste Buds With AK-47 Espresso Roast
---
357 SIG vs. .357 Magnum
After comparing it to the 9mm and 10mm, most people want to know how the 357 SIG stacks up side-by-side with the .357 Magnum. Maybe that's because of the shared name or because we already know how it stacks up to the 9mm.
If you stand the two cartridges next to one another, you might assume that the .357 Magnum is a more powerful round — probably by a wide margin. After all, the bullet diameters are nearly identical, and the .357 Magnum has a longer case (1.29 inches versus 0.865 inches). The extra space allows for more powder, with should result in a more powerful cartridge.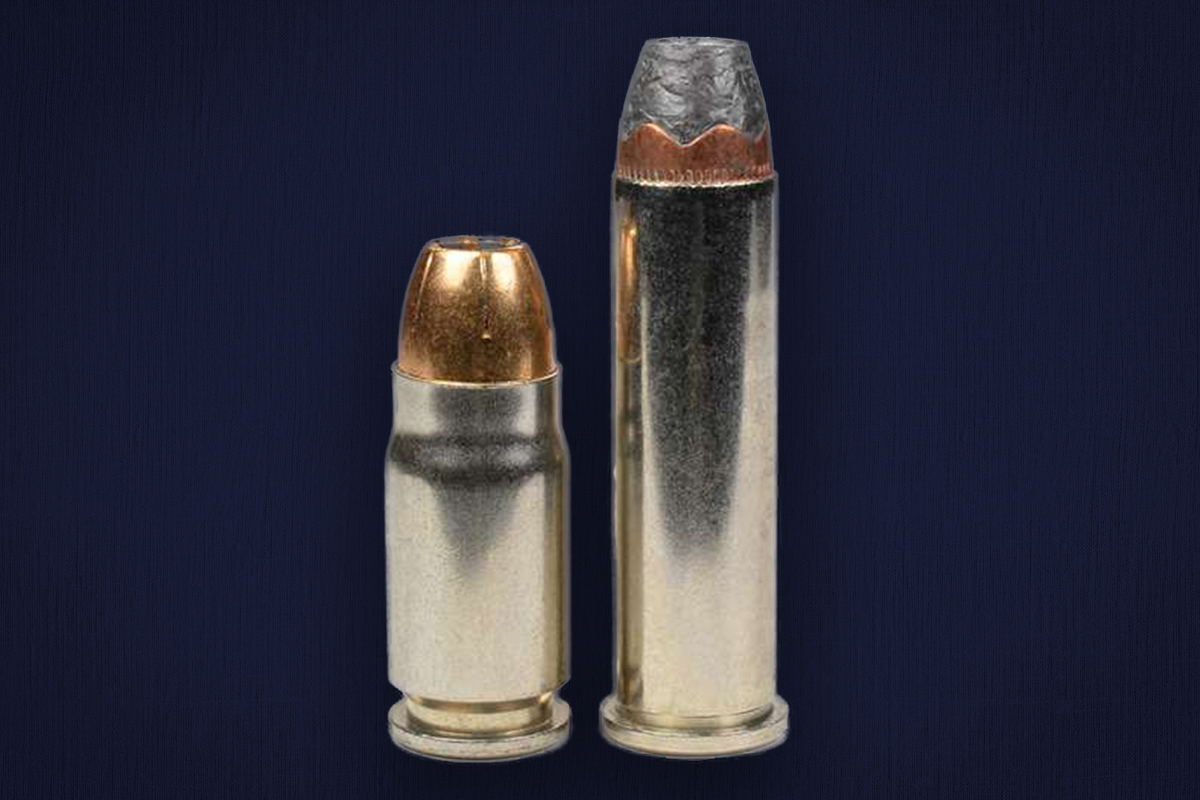 That would be true if we were comparing straight-walled cartridges, but the 357 SIG's shorter, bottlenecked case with its subtle shoulder acts like the nozzle on a rocket, intensifying pressure as the energy works its way down the barrel.
In the end, there's no meaningful difference between the two cartridges in terms of velocity, energy, or flat trajectory. The 357 SIG produces less felt recoil and can work in a semi-automatic pistol, so it has an edge there.
Ammunition selection and availability are not in the 357 SIG's favor. With so few people using it, ammunition manufacturers have no incentive to develop a range of ammunition types and produce them at scale.
READ NEXT – Why People Love or Hate the 1911 Pistol
---
357 SIG: The Guns
You can still find new guns chambered for 357 SIG, but it isn't easy. Even SIG Sauer no longer makes one. Your best bet is Glock. But be forewarned, most of the new handguns you'll come across are out of stock, and it's likely that when these remaining few are gone, they'll be gone for good.
---
SIG Sauer P226 Legion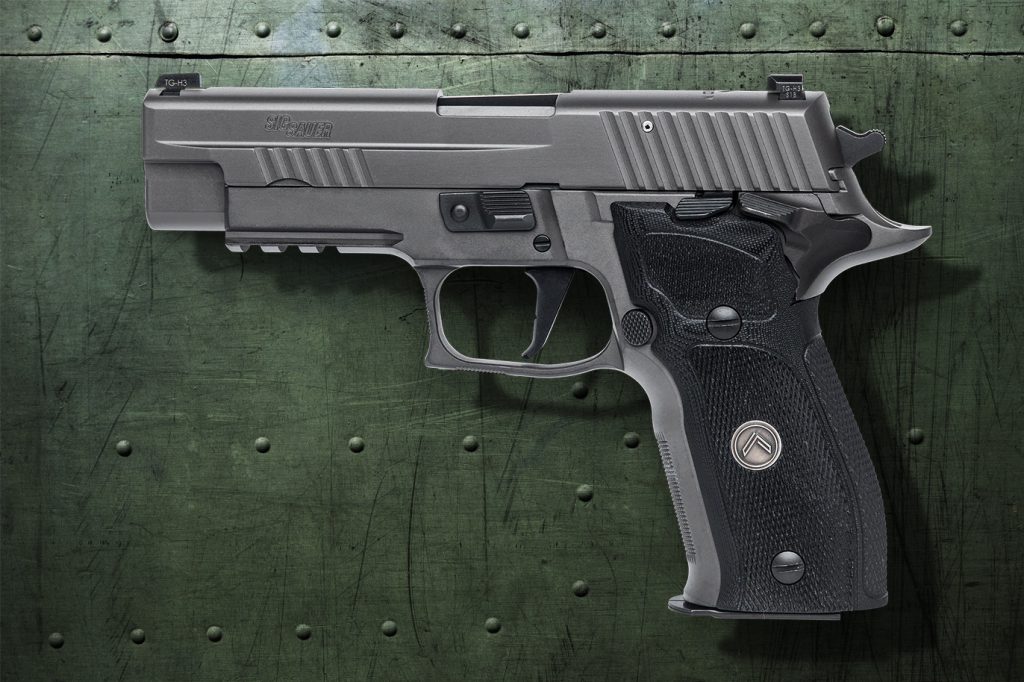 SIG no longer builds pistols that shoot 357 SIG, but a few new P226 Legion pistols are still kicking around online. This one has a 12+1 capacity (a 10+1 option is available), a 4.4-inch barrel, and Legion-series upgrades like night sights and an enhanced trigger. These are selling for around $1,200 — for now.
---
Glock 31, 32, and 33 Gen 4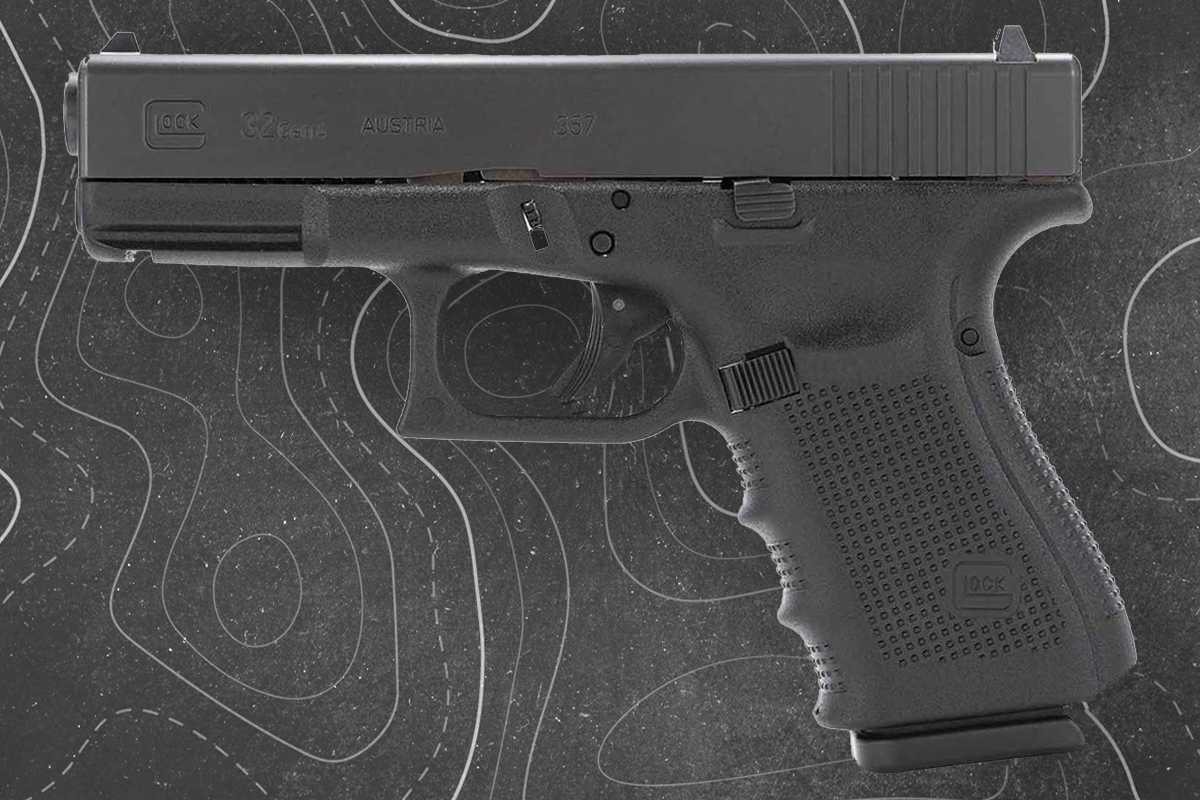 If you check Glock's website, you'll see that SIG Sauer isn't the only company backing out of the 357 SIG business. Glock no longer supports the cartridge, but Gen4 pistols are still available.
Grab a Glock 31 for your duty gun, a Glock 32 for EDC, or a Glock 33 for a super-portable option. State-compliant versions are also available. Expect to pay between $500 and $600.
---
A Word About .40 S&W Conversions
This isn't a universal rule, but some semi-automatic pistols chambered for .40 S&W can be converted to fire 357 SIG with a simple barrel swap. This is especially easy with SIG Sauer pistols, but aftermarket barrels make the conversion possible with some Smith & Wesson, Glock, and Springfield models.
Keep in mind that the 357 SIG generates 40,000 psi of chamber pressure compared to 35,000 for the .40 S&W. That creates additional stress on your firearm, which may or may not cause problems in the long run.
GOOD GEAR – Explore the Unknown With BRCC's Beyond Black Roast
---
Parting Shots
So, why is 357 SIG not popular? It's a bit of a soup sandwich — by combining two things we like (.357 Magnum ballistics in a cartridge small enough for semi-automatic pistols) to be the best of both worlds, the round loses its appeal because it isn't the best of any world.
If someone wants a heavy-hitter to protect against predators in the backcountry, they're going to carry a 357 Magnum revolver (if not something bigger). If they want a performance-oriented carry gun, they will buy a light recoiling compact 9mm pistol with a large mag capacity like everyone else. If they want a hard-hitting semi-auto, they'll go with a 10mm handgun.
That said, the 357 SIG is still a capable cartridge. If you can scrounge up a pistol that shoots it and can afford the ammunition, go ahead and enjoy. If nothing else, you can be "that 357 SIG shooter" at your regular range.
---
READ NEXT – Hottest New Guns and Ammo From the 2023 Shot Show!