As hunting season temps heat up, many are abandoning a somewhat quirky Maine moose hunting tradition for the sake of meat preservation.
Hunters in much of the US typically quarter and pack out big game animals larger than deer; but most hunters fortunate enough to draw a moose permit in Maine, which reinstated moose hunting in 1980, have upheld a unique recovery custom of hauling moose out of the woods whole. Why? Because it's a tradition that has developed over 40 years — and because the local system of measuring hunting success and winning bragging rights is based on the full weight of an animal.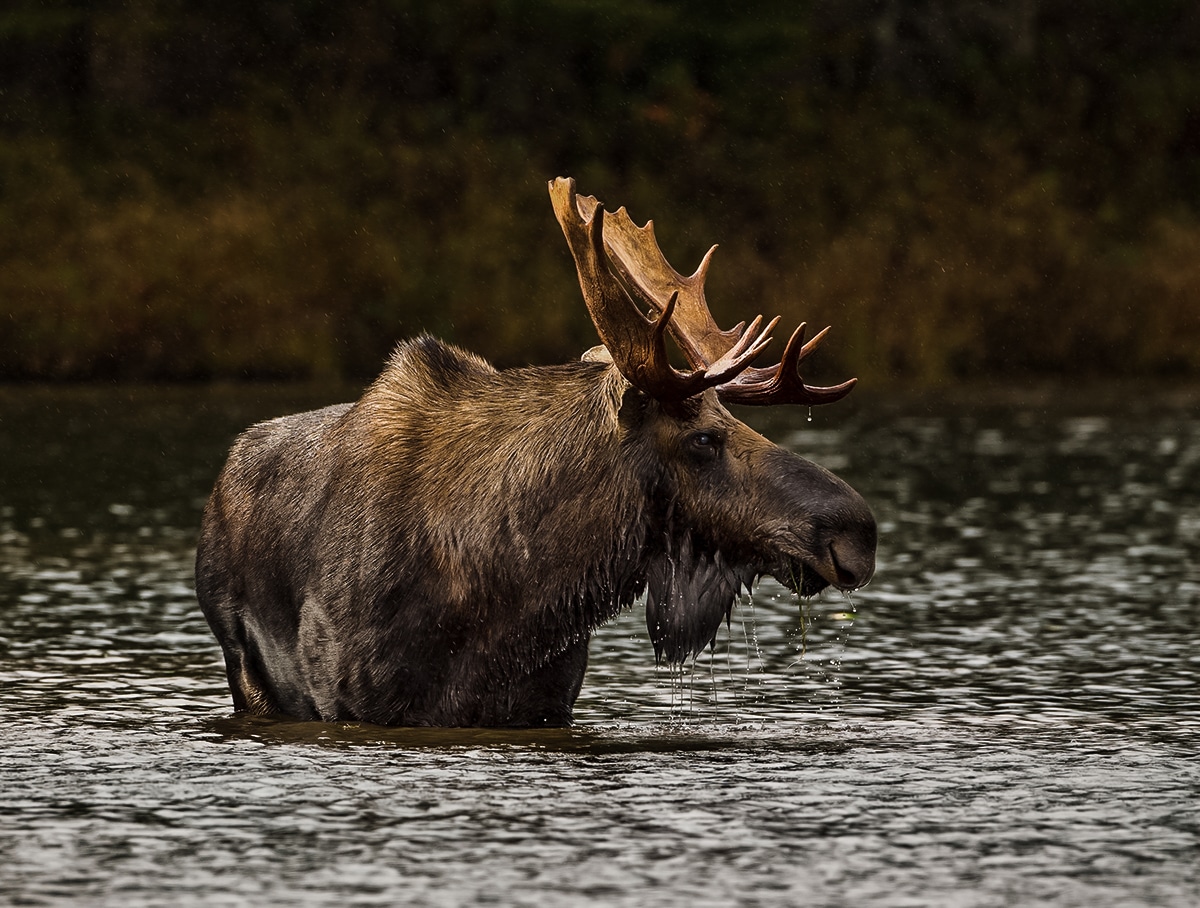 Moose are often shot in hunting areas that are fairly close to logging roads where they can be reached with trucks, ATVs, or trailers. Using a come-along winch or pulley, they load up the field-dressed moose carcass on the logging road, and head for a weigh station. But even if a moose is killed farther off the beaten path, Maine hunters will go to great lengths to avoid quartering it in the field.
Either way, hauling out a whole moose requires a moose hunter to have a sizable crew to help out and solid equipment. It can be a long, grueling process, but traditionalists believe it's worth the hassle: Getting that full-body weight is what earns Maine hunters bragging rights. But as temperatures during moose season have become gradually warmer over the years, some are abandoning the practice to save the meat from spoiling — which should always be paramount.
The average adult cow moose in Maine tips the scales at over 800 pounds, while prime bulls average over 1,100 pounds. Maine hunters say the bodies of their moose often outrank their racks, so it's no wonder they care more about body weight than score; the same goes for whitetails in the state.
Christi Holmes, a lifelong Mainer, Registered Maine Guide, and founder of Maine Women Hunters said you won't hear Maine moose hunters talk much about points and inches — it's all about the pounds.
When she got word her friend filled a tag, Holmes reached out in true Maine fashion.
"The first thing I asked him is how much it weighed," she said.
And that's why the tradition has carried on for more than four decades.
GOOD GEAR – The Rugged ESPRO French Press: Brew Coffee Anywhere You Can Heat Water
---
Maine Moose Hunting Moves to Quartering
Rising temperatures, particularly during Maine's September bull season, are driving some guides and hunters to buck tradition; they're caping and quartering moose in the field to get them processed and into a cooler faster.
Highs were still hitting the mid-80s into September this year, well above the 70-degree historical average for the month. According to the Maine Climate Council, rising temperatures have shortened winters and extended summers by two weeks.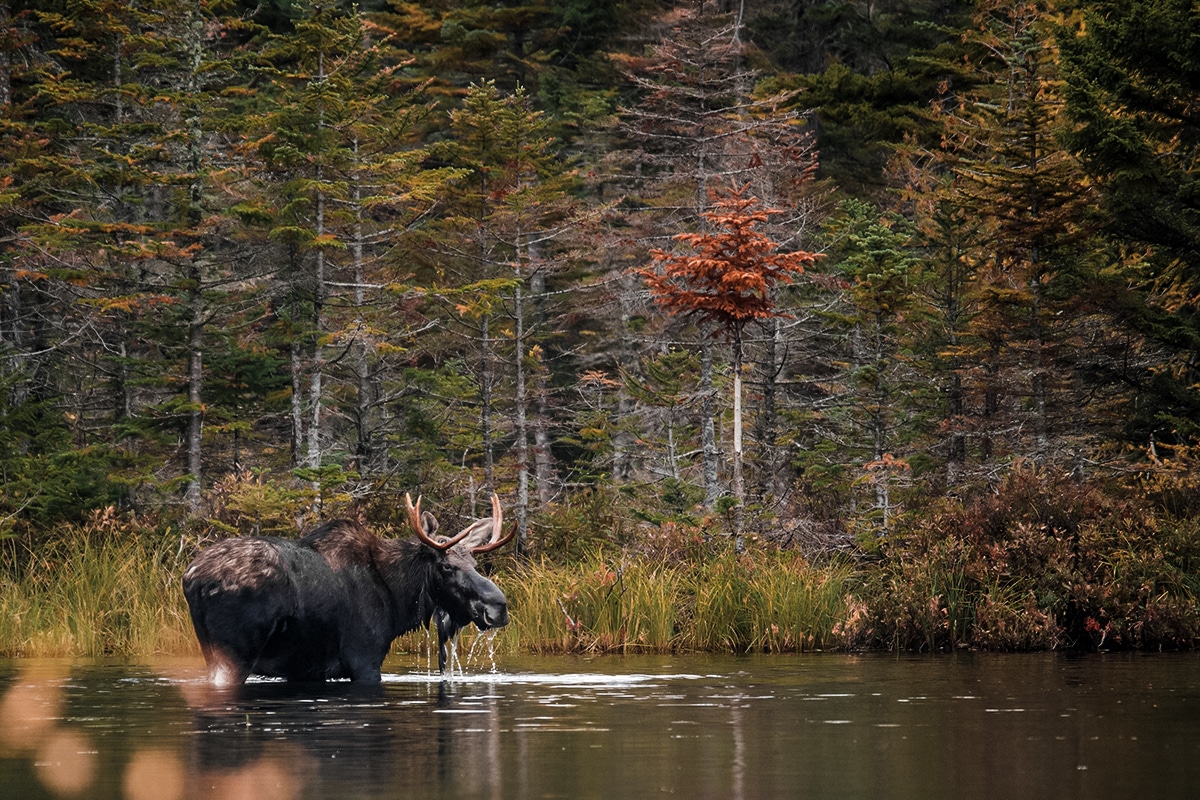 In such conditions, hunters have limited time before hundreds of pounds of meat under a warm, dark hide spoils.
Lee Kantar, a moose biologist for the Maine Department of Inland Fisheries and Wildlife (MDIFW), told Bangor Daily News he's seen such spoilage firsthand. Hunters will spend eight hours extracting a bull in 70-degree weather, only for the meat to wind up covered in flies and smelling foul.
Master Registered Maine Guide Roger Lambert told Bangor Daily News the problem is a lack of education as conditions evolve.
"With a changing climate, it's a warmer hunt than we've had in the past, and a lot of people, because of lack of experience, don't realize how quickly they need to get that meat cooled down," he said. "It's hard to cool the meat down with the hide on, so the gutless method (quartering) is really good. You can get those pieces out, get the hide off and try to get the cooling going."
Experts say this method also reduces the risk of injury from the heavy-duty equipment required to move a half-ton animal in one piece.
Plus it can open up more opportunities for hunters to head off the beaten path and make life much easier for those who tag bulls in areas without ATV access.
Still, it is possible to successfully retrieve a whole moose without compromising meat in most scenarios (with the proper crew and equipment), and some hunters and guides are sticking with tradition — despite MDIFW recommendations.
True-blue Mainers like Holmes won't be shying away from a challenge for a uniquely Maine experience anytime soon.
---
READ NEXT – Badass AK Hunters Kill Charging Moose, Shoot Massive Bull