M&P 9 M2.0 Metal
9mm Luger
Striker Fired
T6 Aluminum Frame
M2.0 Flat-Face Trigger
Enhanced Sear
17+1 capacity, uses regular M&P 9 mags
Fits standard M&P 9 holsters
MSRP: $899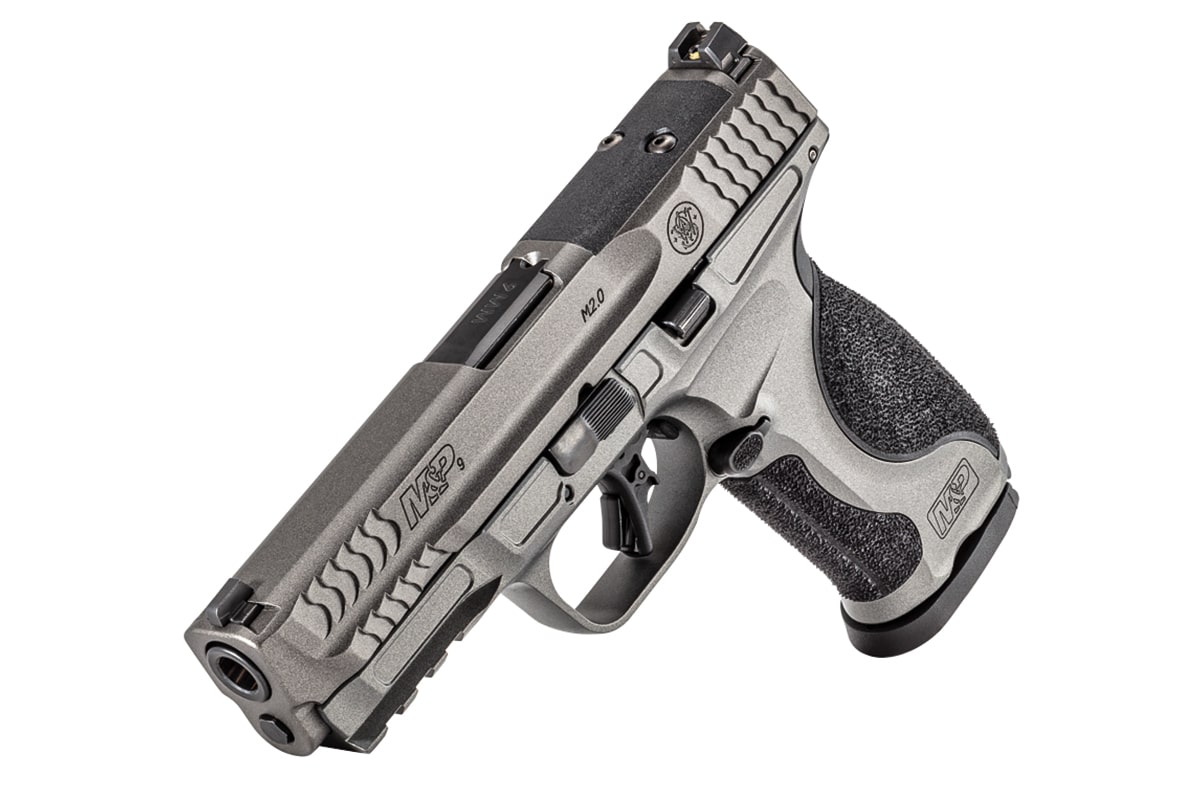 Smith and Wesson just announced the release of its first M&P 2.0 pistol with an aluminum frame with the new, full-size M&P 9 Metal. This pistol is built on a T6 Aluminum frame and sports a 4.25-inch barrel, a flat-face trigger, two 17-round magazines, and a slide cut for mounting optics.
"Combining the proven performance of the M&P pistol series with the 170-year history of reliable Smith & Wesson metal handguns, the M&P 9 M2.0 Metal forges the quality of our past with enhanced modern-day features in an offering that will give an edge to both new and experienced firearms enthusiasts," said Andrew Gore, S&W's handgun product manager, in a release.
The handgun's slide is made from stainless steel, and both the slide and frame have a Tungsten Gray Cerakote finish. The grip comes with four interchangeable Palm Swell grip inserts: small, medium, medium-large, and large. Weighing an even 30 ounces, the M2.0 Metal is a little more than 2 ounces heavier than the polymer-frame version.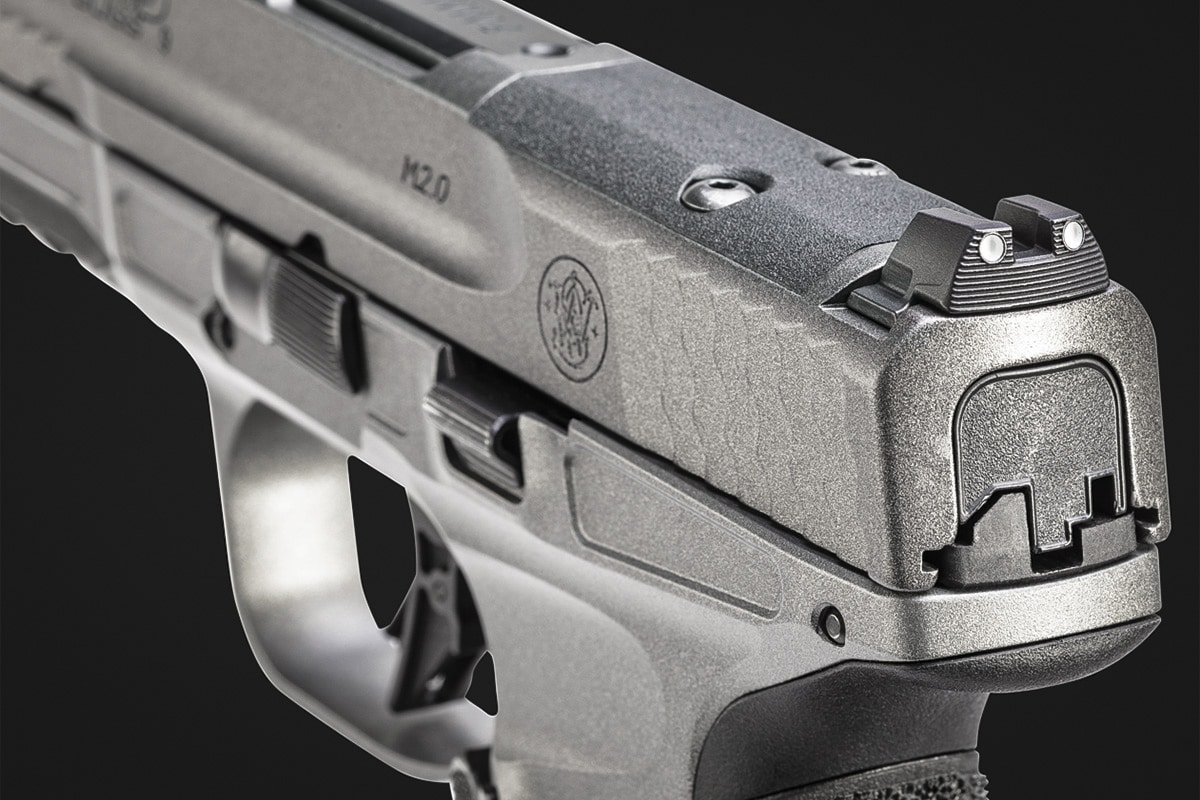 Smith & Wesson has regularly released variants of the M&P 2.0 series of handguns since the line was introduced in 2005, giving shooters a plethora of options to choose from for a variety of applications. The new M2.0 Metal's aluminum frame adds a little weight but I'm not sure it will be enough to see a significant recoil reduction compared to the standard polymer-bodied 2.0.
So, this new gun begs the question: why an aluminum frame, other than looks, especially if it adds weight? S&W isn't the first gun company to put out a metal version of a popular polymer gun. Walther released a steel competition version of its popular PPQ pistol as the Q5 Match Steel Frame a few years ago. But that had a practical purpose for being heavier and made of steel: it's a competition pistol. However, after the Q5 was such a success, Walther followed it up with the compact, CCW-optimized Q4 Steel Frame in 2020.
Likewise, SIG Sauer added an-all steel version of its normal polymer-frame P320 pistol when it was added to its Legion series of upgraded pistols, so there appears to be a demand out there that S&W is hoping to meet.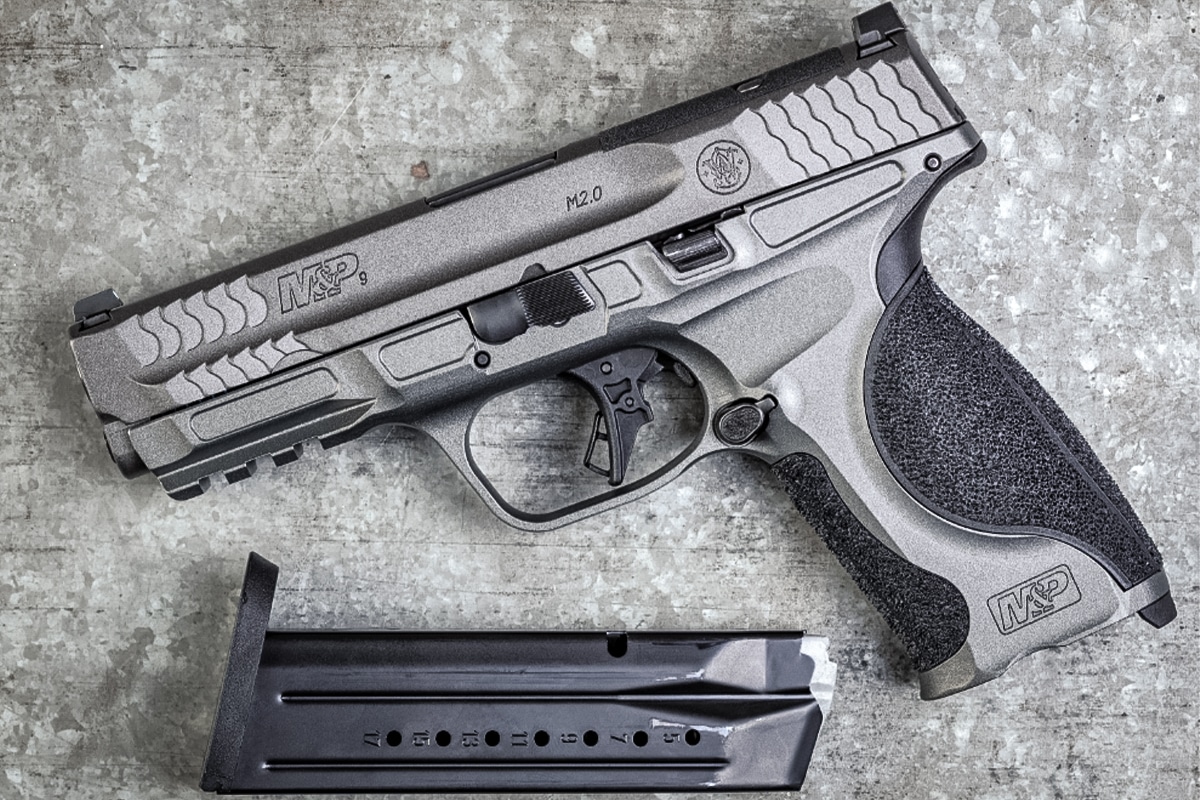 The release of an aluminum frame version of the M2.0 in 9mm, while having no obvious practical advantage over a polymer frame, is just a cool option for fans of the company's flagship semi-auto pistol to have. And yeah, it does look pretty awesome with the contrasting polymer grip panels.
---
Smith & Wesson M&P 9 M2.0 METAL Full Specs:
Caliber: 9mm
Action: Striker
Capacity: 17+1 rounds
Barrel Length: 4.25 inches
Barrel Twist: 1:10 RH
Overall Length: 7.4 inches (with Armornite finish)
Weight: 30 ounces
Slide: Stainless Steel
Frame: T6 aluminum
Optics Ready: Yes
Safety: No manual thumb safety
Front Sight: Steel, white-dot
Rear Sight: Steel, white 2-dot
Color: Two-tone, black and gray
Grip: Interchangeable Palm Swell Inserts (4)
Slide Finish: Tungsten Gray Cerakote
Frame Finish: Tungsten Gray Cerakote
---
READ NEXT – Smith & Wesson Introduces New 350 Legend Revolver For Hunters