S&W Model 350
Chambered in .350 Legend
Double Action/Single Action
7 round capacity using moon clips (included)
Stainless steel frame, fluted cylinder, 7.5-inch ported barrel
Red ramp front sight, adjustable rear sight
Overall Length: 13.5 inches
Weight: 71.5 ounces
MSRP: $1599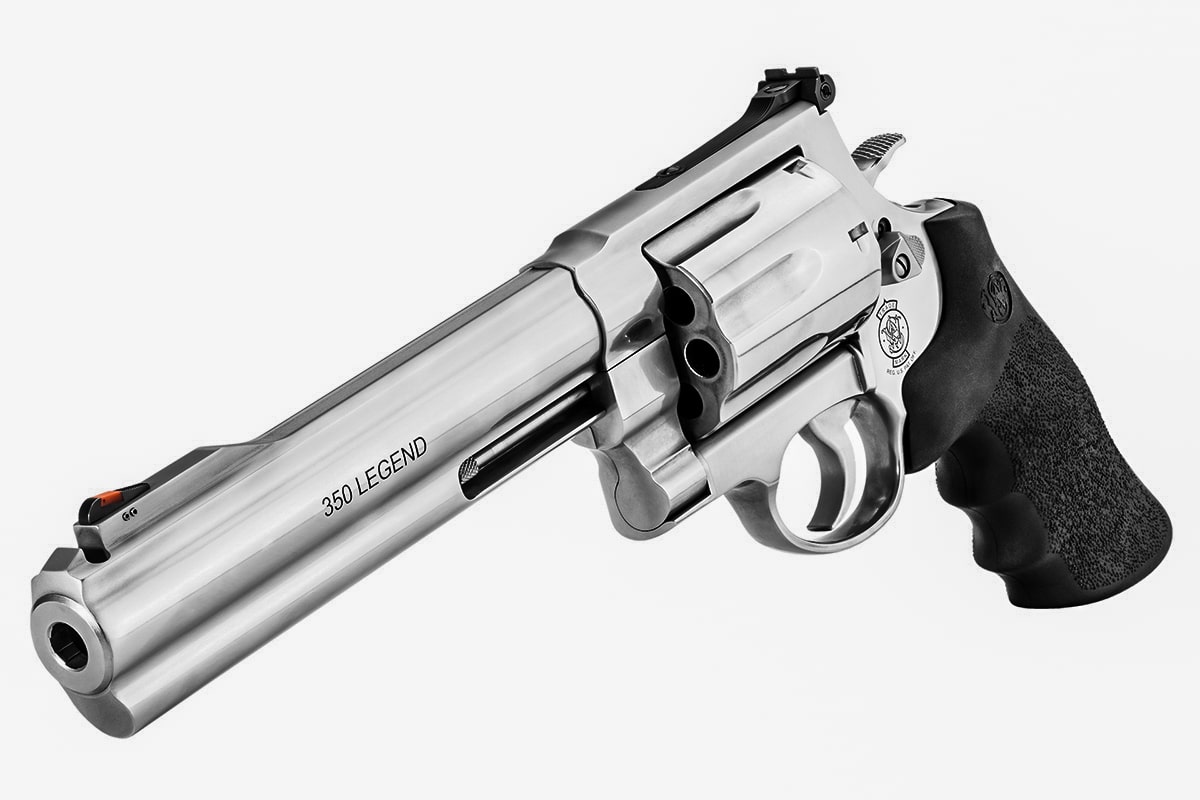 Smith & Wesson just announced a new production hunting revolver that is anything but a run-of-the-mill wheelgun release. Meet the new S&W Model 350. The hefty revolver is the first to be chambered for the speedy and light-kicking .350 Legend straight-walled rifle cartridge. This revolver is going to be great for hunting medium-size animals as big as whitetail deer.
"The 350 Legend is one of the flattest shooting straight-walled cartridges on the market today," said John Myles, Senior Manager of New Products at Smith & Wesson. "It is great for medium-sized game and especially whitetail hunting."
The .350 Legend cartridge was first released at the 2019 SHOT Show by Winchester and has steadily gained popularity ever since, especially in states that only allow rifle hunting with straight-walled cartridges, which is what it was initially designed for. The round's light recoil and flat-shooting trajectory to ranges of 200 to 300 yards make it a great fit for Smith & Wesson's new 350 Legend revolver.
The S&W Model 350 is a double-action/single-action stainless-steel revolver built on the company's X-Frame, its largest handgun frame, which is also the basis for the monstrous S&W Model 500 revolvers, the most powerful production wheelgun on the market.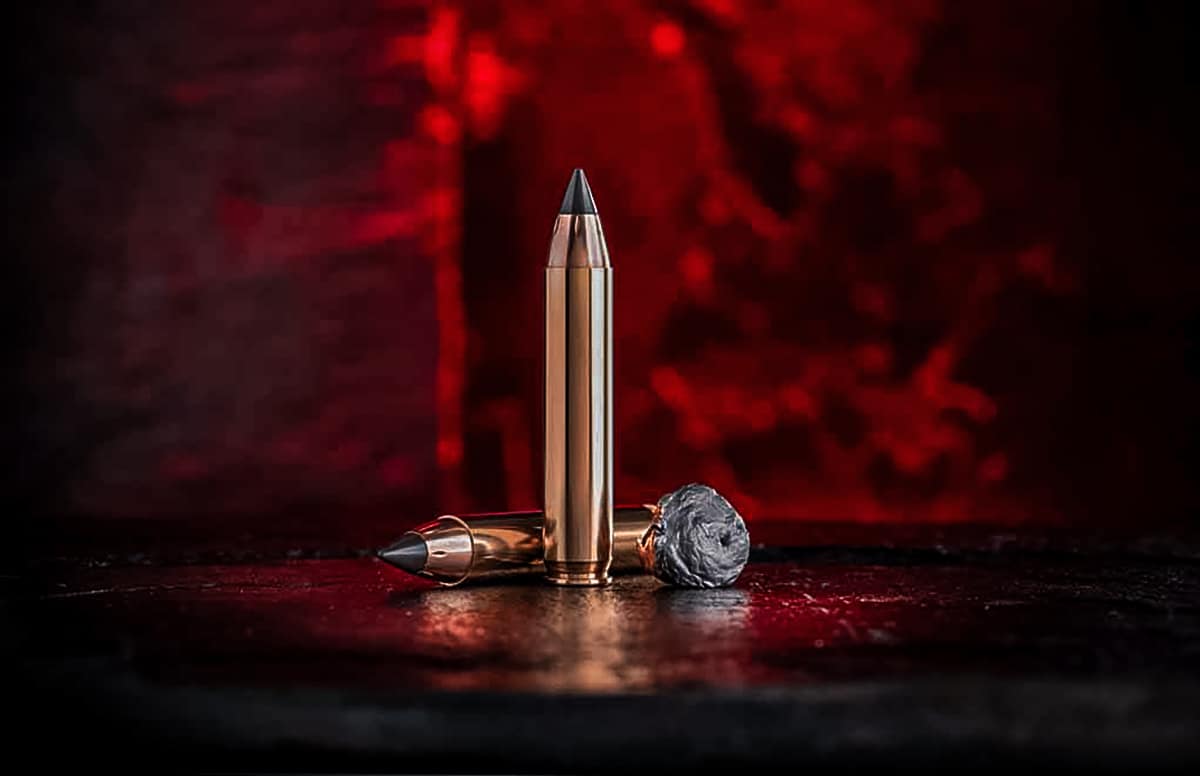 It features a 7.5-inch ported barrel and a red ramp front sight paired with an adjustable rear sight system. A Houge rubber grip helps handle the hefty pistol and absorb recoil and muzzle flip.
"If you're looking for a hunting revolver, the Model 350 is it," Myles said.
The Model 350's cylinder holds seven rounds, but since the .350 Legend is a rimless cartridge, included moon clips are required for use, and the cylinder is cut to accommodate them. A moon clip is a circular device that clips into the recessed rim of a "rimless" cartridge and provides a base so they can be used in a revolver without the cartridges falling clean through the chambers; most revolvers chambered in 9mm, and .45 ACP accept moon clips and half-moon clips.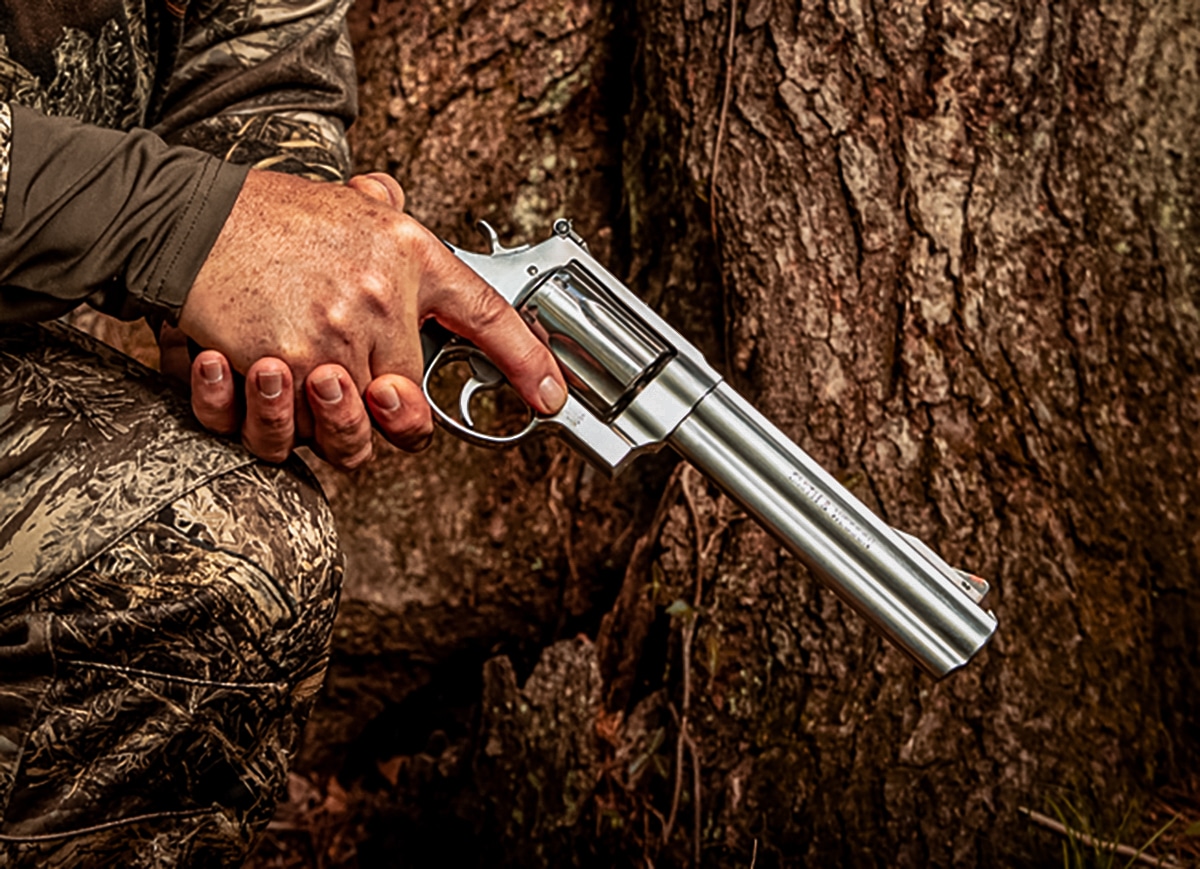 Some shooters will like this, as moon clips increase the speed and efficiency of reloading a revolver; they can be even faster than speedloaders in the right hands. However, there won't be much demand for speedy reloads of the Model 350 in hunting scenarios. Moon clips are also notoriously difficult to load and can become bent with use, which can prevent a revolver cylinder from closing or spinning — but if the Model 350 possesses the attributes S&W says it does, it could all be worth it when used with quality clips.
S&W didn't say if the 7-round moon clips for the Model 350 are proprietary, but chances are good that they are.
Strangely, from the photos and description released by Smith & Wesson, the Model 350 does not appear to be drilled and tapped for an optic.
If you're a revolver enthusiast or die-hard handgun hunter who wants power and range without having to ice your hand at the end of a shooting day, the Smith & Wesson's Model 350 is worth a look.
---
Smith & Wesson Model 350 Revolver Full Specs:
Chambering: .350 Legend
Capacity: 7
Action: DA/SA
Overall Length: 13.5 inches
Barrel Length: 8.75 inches
Twist Rate: 1:18
Weight: 71.5 ounces
Sights: red ramp front, adjustable rear
Grip: Synthetic (Hogue)
Cylinder: Stainless
Frame: Stainless
Finish: Satin stainless
---
READ NEXT – Primary Weapons Systems Releases First Suppressor: BDE 762