The American Fly Fishing Trade Association's International Fly Tackle Dealer Show, or IFTD, is officially underway for the first time since 2019. With the show comes a host of new products being unveiled to the fly-casting public this week. We've got it all covered, from rods and reels to packs and boots, plus clothing and can't miss accessories.
IFTD is the largest fly fishing-specific trade show in the world. It's been canceled for the past two years due to COVID-19 concerns, so it's been a particularly long wait for this year's IFTD show. About 80 exhibitors have set up shop on the show floor at the Salt Palace in Salt Lake City, Utah, including mainstays like Simms, Orvis, and Yeti and smaller names like Bajio sunglasses and Duck Camp outdoor apparel.
One of the most highly anticipated categories for new products is, as always, fly fishing rods. Five rod-makers submitted freshwater and saltwater sticks to the New Product Showcase this year. Some are variations on a successful theme, while others are a new foray into condition-specific applications. Here's the skinny on the best new fly rods for 2022:
---
New Fresh and Saltwater Fly Rods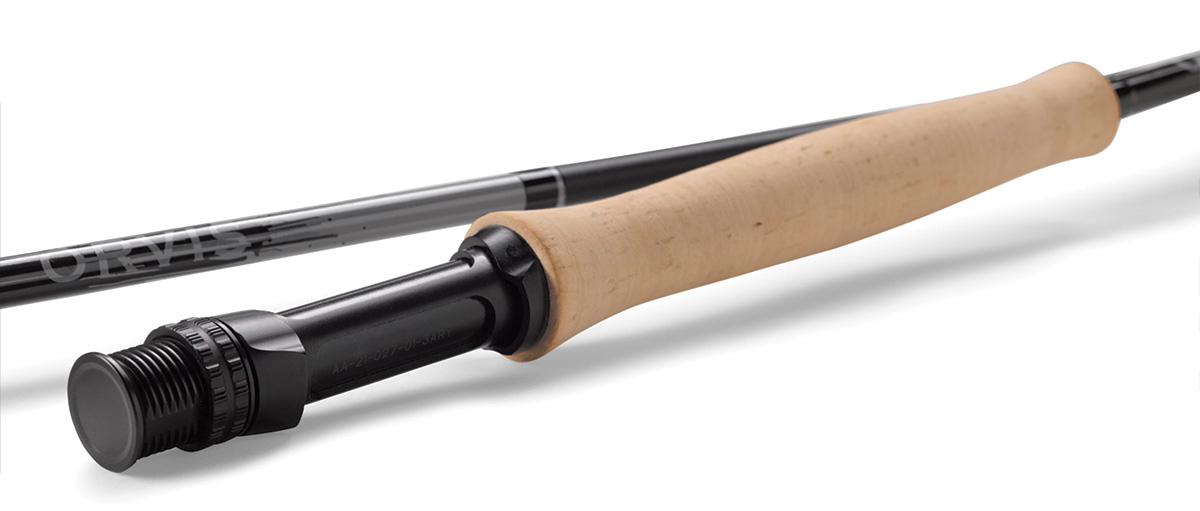 Orvis's Helios 3 Blackout rods come in an 11' 3-wt., 9'5" 5-wt., and 8'5" 8-wt. covering fresh and saltwater excursions. The 5-wt. is the perfect weight for changing up from throwing streamers to tossing dry flies. The 8-wt. is a killer boat rod designed specifically for the quick-turn, one-shot accuracy required to stay ahead of fast-moving bonefish, reds, permit, or even pike. The 3-wt. Is the perfect nymphing rod, giving you more reach and control for those perfect deadly drifts. All rods are made in Vermont.
---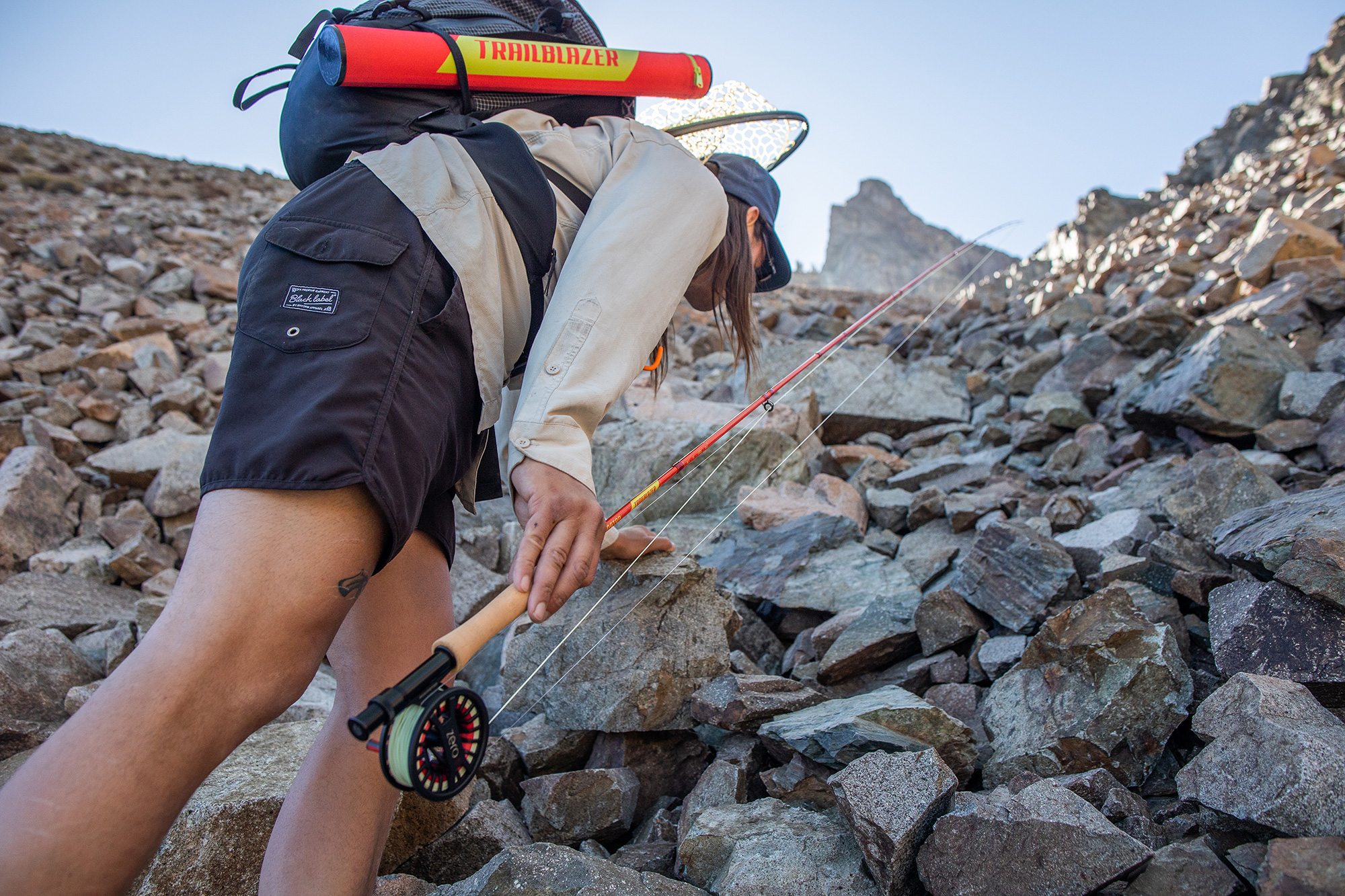 Redington Trailblazer 6-Piece
$249.99
Redington's new Trailblazer fly rod is designed for the van life crowd or the hiking, biking, and backpacking crew that want to bring along a super-compact fly rod in case they come across a stream or high mountain lake. It's a convenient 6-piece rod that casts more like a classic 4-piece.
The Trailblazer line-up comes in 7'6" 3-wt. to 9' 5-wt., so you can cover small backcountry brook trout streams and some bigger water that needs more reach to get to with a fly or in persistent winds.
---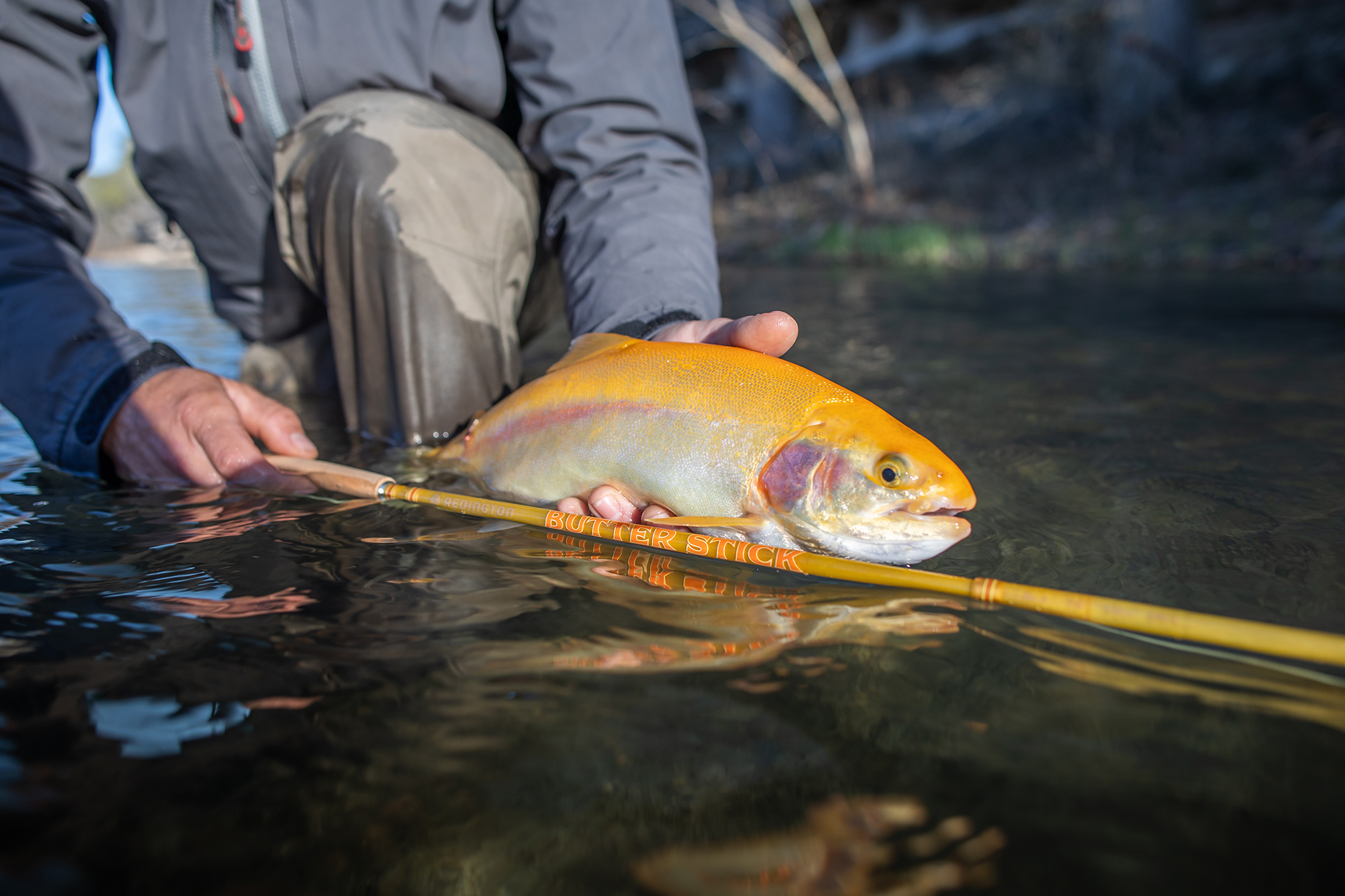 Redington Butter Stick Fiberglass
$279
Redington has reintroduced the Butter Stick in a sunshine yellow that is almost synonymous with old-school fiberglass rods. It's the same slow action, T-Glass construction from their Heritage Taper — a traditional fiberglass taper providing a classic glass feel.
The line includes freshwater rods from 1wt. to 5wt. with unique all cork handle and slide rings and saltwater rods from 6-wt. to 8-wt. with anodized aluminum reel seat and increased butt section strength for fighting larger species.
---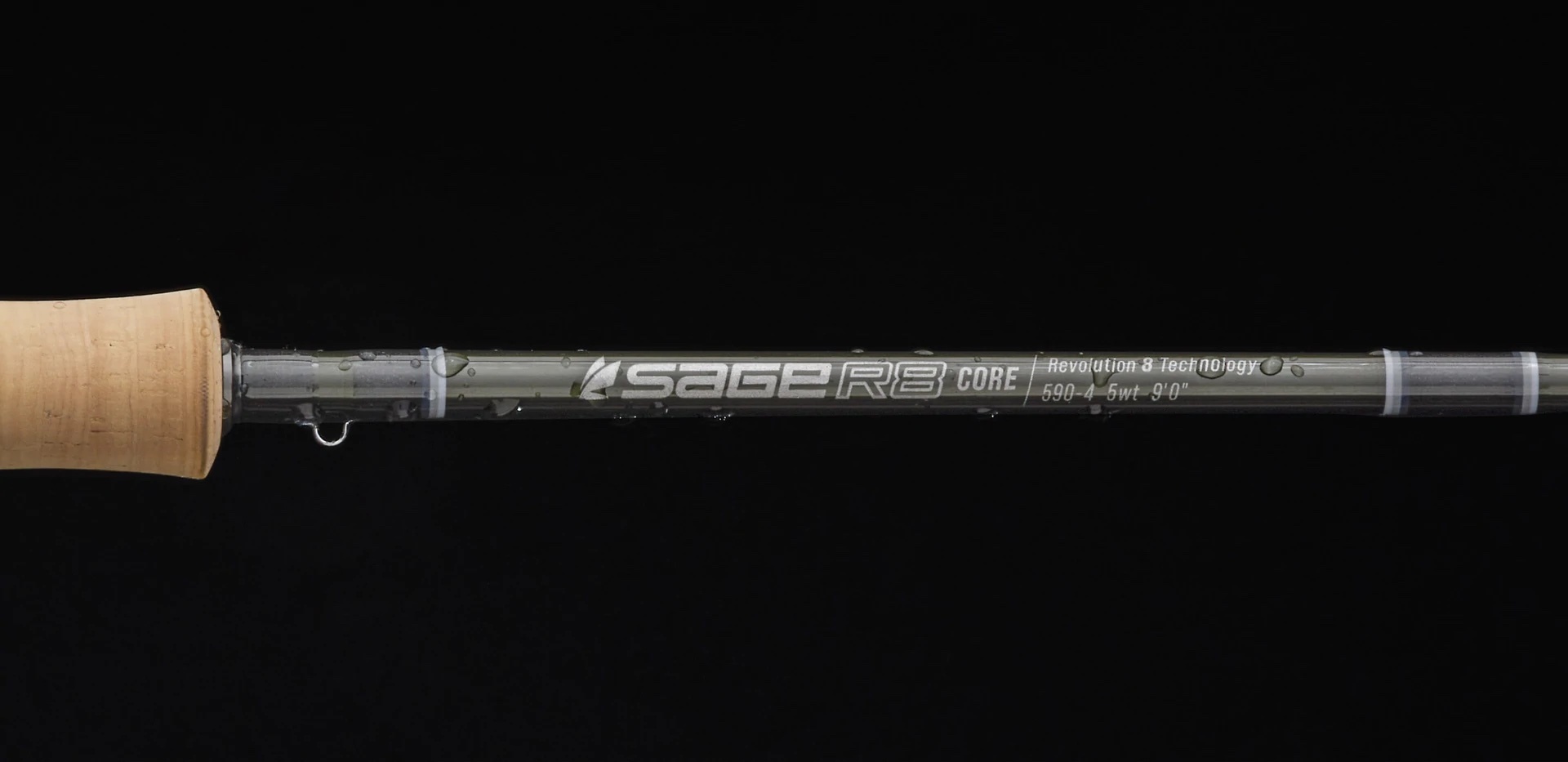 Sage R8 CORE
$1,050
Replacing the Sage X line of fresh and saltwater fly rods is the new Sage R8 CORE: a rod family focused on maximum versatility. The line utilizes revolutionary new material technology to deliver a single rod with an even greater range than the previous model. The R8 CORE is in lockstep with Sage's multi-application vision, one shaped by the diverse fishing situations we seek out — from habitats and waters to the flies we fish and the diversity of species we target.
The R8 comes in a range from 3-wt. to 9-wt. With a variety of lengths from 8'6" to 10'0", there's sure to be a model to fit the core needs of every freshwater angler.
---

Scott Centric
$945
The cutting-edge Centric series fly rods deliver new levels of stability, recovery speed, and range. Its advantages are immediately apparent to anglers of any skill level. These rods feel very light in the hand, are insanely accurate, and are simply a joy to fish at any distance.
Handcrafted in the USA, Scott Centric rods come in 8'6" to 10' lengths. They are fitted with Flor-grade cork, new titanium stripping guides with super slick zirconia inserts, new low glare Snakebrand Universal snake guides, and a new fully milled reel seat featuring speed threads and Type 3 flat black hard coat.
---

Thomas & Thomas Contact II
$855
T&T has long been known for designing stunning and responsive fly rods. The Contact II doesn't stray from that equation. The rod's blank construction utilizes five different types of premium quality carbon and fiberglass fibers bound together by T&T's proprietary aerospace resin system. Aligning these fibers at strategic angles while rolling Contact II blanks improves accuracy, sensitivity, and strength.
T&T has also carefully selected components to maximize performance and comfort. Reimagined guide spacing moves a "low rider" style stripping guide to the butt section of each Contact II, which decreases line sag from the angler's hand to the first guide.
---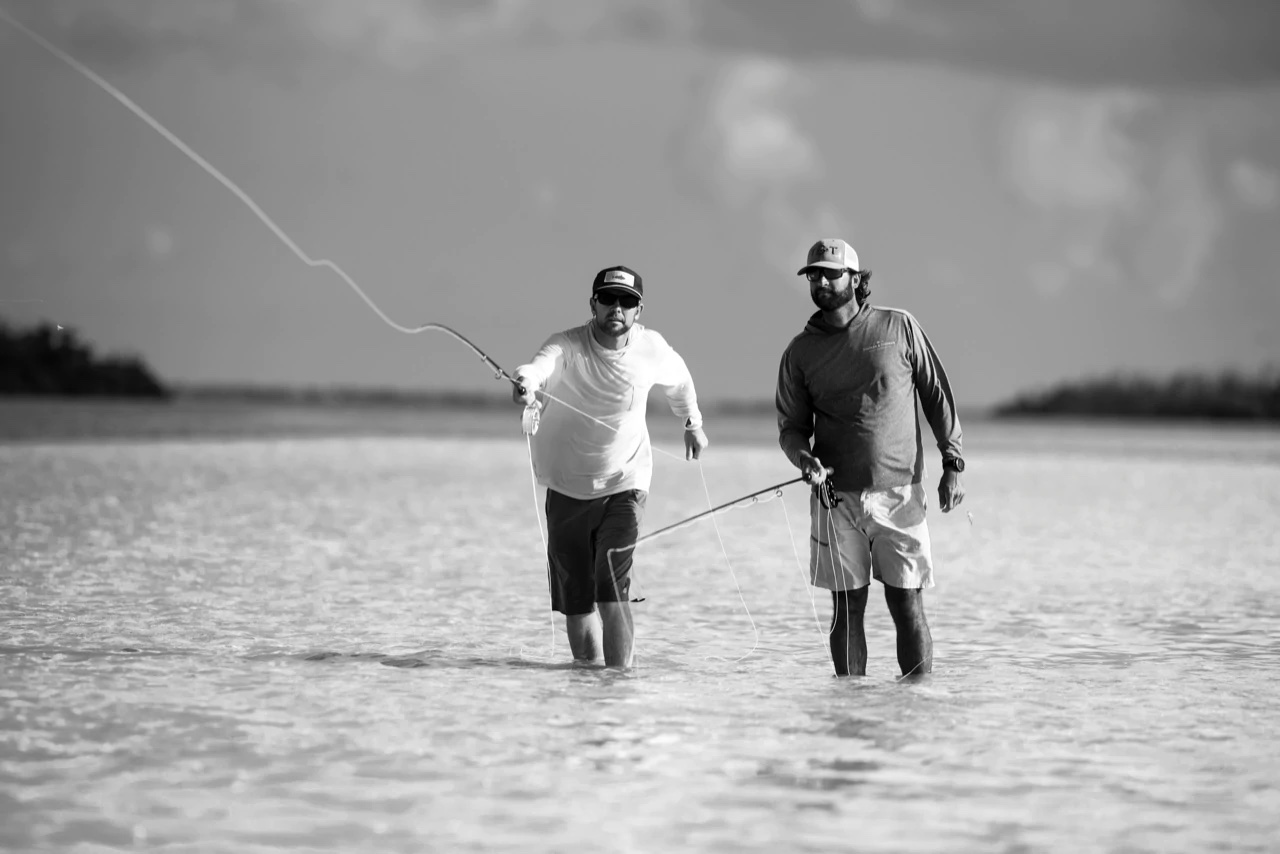 Thomas & Thomas Sextant Saltwater
$975 – $995
When it comes to big fish in even bigger water, you can't bring a knife to the gunfight. T&T has saltwater rods for big fish on lock. The Sextan series answers the call for accuracy, delicacy, and power.
Sextant rods are constructed with a unique reinforcement strategy that enhances the strength and recovery properties of high-performance unidirectional fibers. This creates rods that load quickly and generate wind-cutting line speed and casting distance with less effort.
---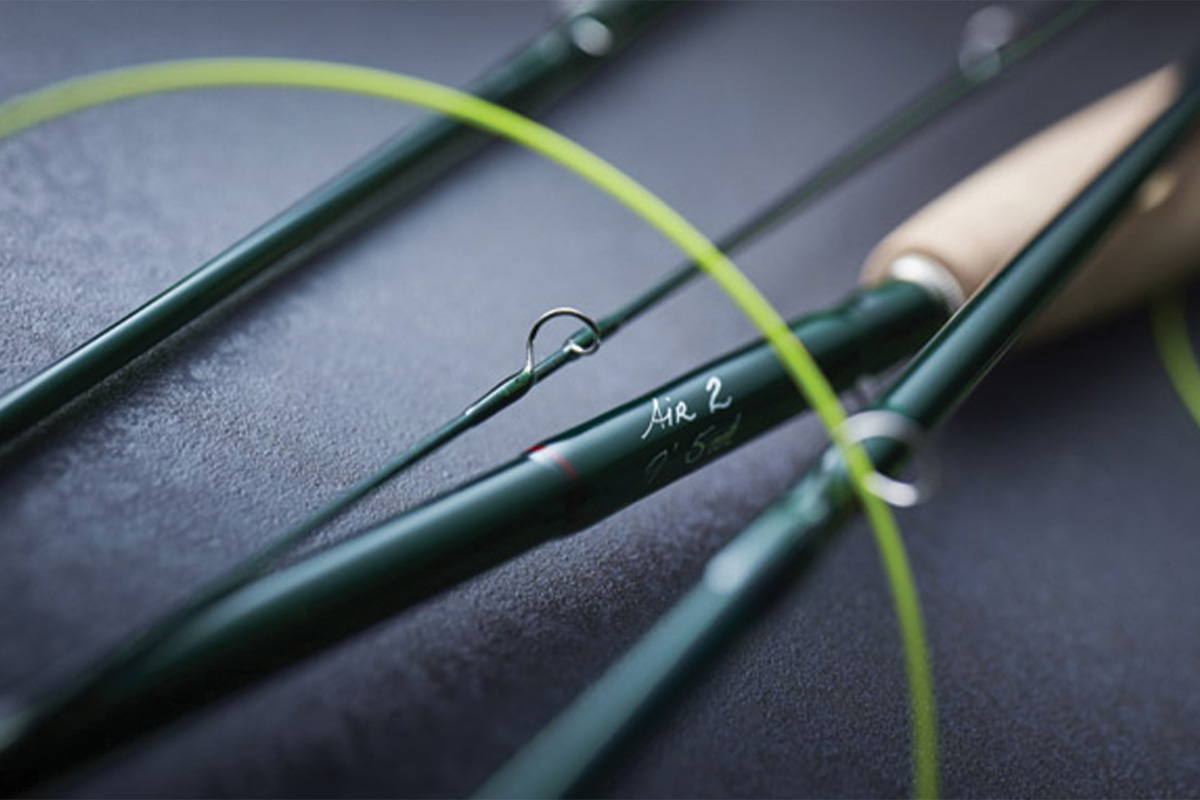 Winston AIR 2
$1,095
The next generation of Winston's all-around freshwater fly rods range from 3-wt. to 6-wt. and 8'6" to 9' lengths. These rods are designed to do anything. They can be used to make tiny dry fly presentations, huck big streamers in the wind, or quick-draw close-range shots. The new AIR 2 is a great-looking pack rod, travel rod, and all-around rod.
Winston also builds their rods with Boron which is five times stronger and twice as stiff as steel and lighter than aluminum. The material allows for more on-demand energy and power when casting and improves durability, as it's 25% stronger than graphite.
---
READ NEXT – Striped Bass: The Phish of the Sea