Last week, the Ohio State Senate passed "constitutional carry," aka permitless carry, legislation by a solid margin. The measure would allow law-abiding Ohioans who are 21 or older and legally allowed to possess a firearm to carry a concealed handgun without going through a permitting process.
The vote passed in the Senate on Dec. 15 with a 23-8 vote. Both the Ohio House and Senate have now passed separate but similar versions of constitutional carry legislation. Lawmakers will now have to agree on a final version to send to Gov. Mike DeWine, according to the Ohio Capital Journal. The House passed its bill in November.
According to a spokesperson for the governor's office, DeWine is reviewing the latest bill and noted he has "long supported the Second Amendment rights of law-abiding citizens to keep and bear arms." However, DeWine has called for more restrictive gun laws in Ohio over the past two years and has championed expanded background checks for gun purchases — but he also signed Ohio's stand-your-ground law last year.
RELATED: Study: Mass Gun Laws Increase Robberies, No Effect on Violent Crime
Senate Bill 215 also maintains Ohio's existing concealed handgun license system for residents to obtain a carry permit if they so choose to fulfill reciprocity agreements when crossing state lines.
This Senate bill is shorter and simpler than the House bill and doesn't include sections on pretrial immunity, reports The Columbus Dispatch. It also clears up confusion in the current law about how and when people should notify a police officer if they are carrying a firearm, according to Dean Rieck, executive director of the Buckeye Firearms Association.
Six states adopted constitutional carry laws this year, including Arkansas, Iowa, Montana, Tennessee, Texas, and Utah. If SB 215 is adopted in Ohio, it will become the 22nd permitless carry state. But that number could soon increase.
RELATED: 'Ghost Gun' Bans: NY Law Signed, Complaint Filed Against New DE Law
Wisconsin is currently debating a permitless carry bill, and similar bills have passed in one legislative chamber in both Louisiana and South Carolina in 2021. The US Supreme Court is also considering whether New York's carry permitting system violates the Second Amendment, which could set a legal precedent that would invalidate permitting processes in several states, in addition to New York.
"We want to thank bill sponsor Sen. Terry Johnson as well as Senate Veterans and Public Safety Committee Chairman Sen. Frank Hoagland for their leadership on this bill," Rieck said in a release. "Despite the dire predictions by opponents, SB 215 is a simple bill that merely makes licensing optional for carrying a concealed firearm. It does not change the law in any way on who can legally possess a firearm."
"The bill [also] specifies that you must notify an officer when the officer asks whether you are carrying a firearm or have one in your vehicle. This will make law enforcement encounters less stressful and safer for everyone," Rieck added.
RELATED: 2A Legend Sues D.C. Over 'Ghost Guns' and DIY Firearm Ban
At the moment, Ohioans must pass a background check and demonstrate proof of eight hours of training to obtain a concealed carry license. Open carry of firearms is allowed without a permit.
"It makes no sense that you can open carry, but it becomes illegal when you put a jacket on," said Sen. Theresa Gavarone, R-Bowling Green.
State Senate democrats oppose the legislation with Sen. Cecil Thomas, a former police officer, saying the bill cloves problems that don't exist and that it ties the hands of police officers who want to know whether a person they're dealing with is armed. He objected further to the lack of a training requirement and because Ohio residents aren't required to pass a background check when buying firearms from private sellers.
"In what world does anyone think this is a good idea, no training?" he said.
RELATED: The Stories and Rhetoric Second Amendment Advocates Must Know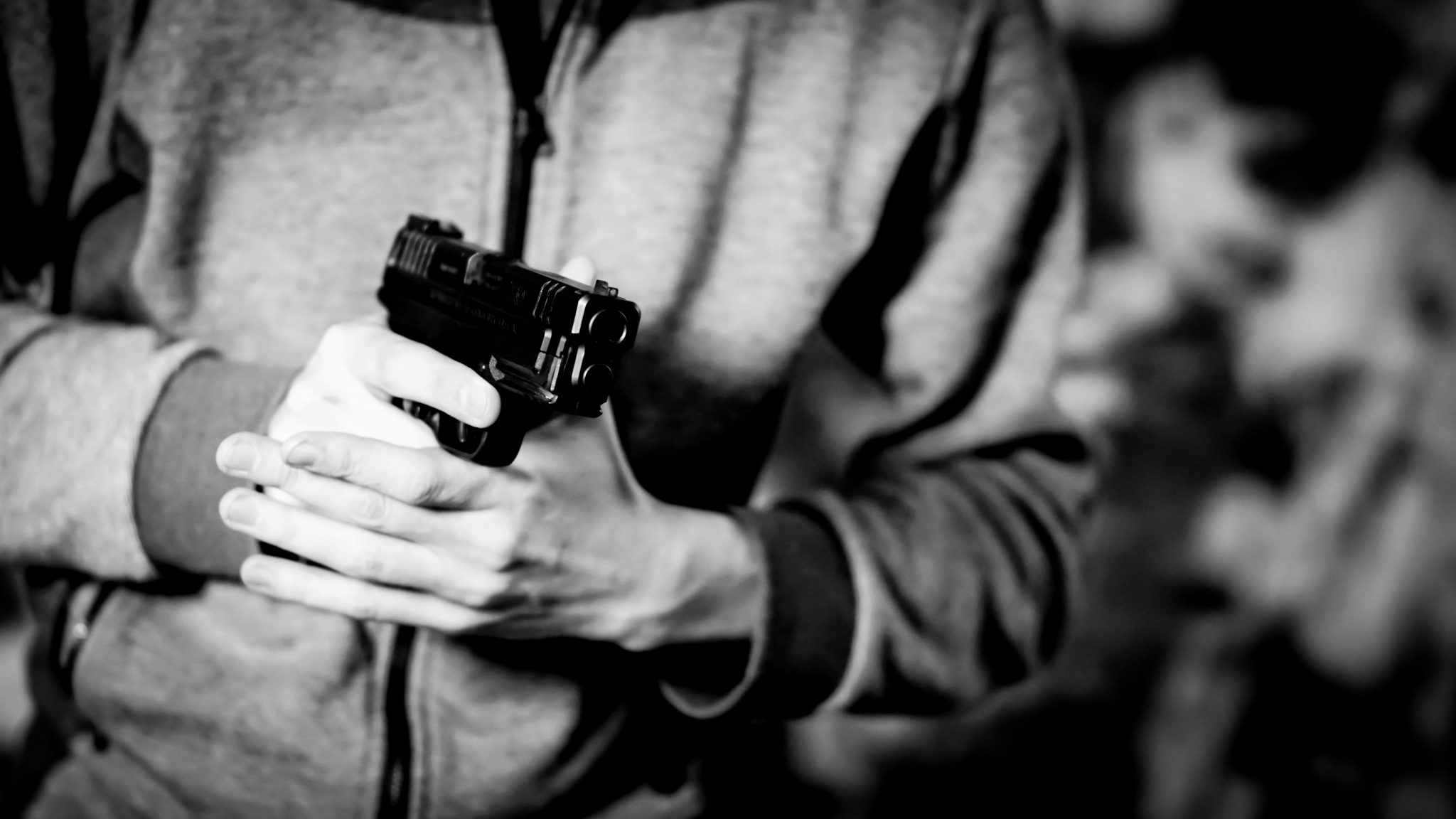 Sen. Jerry Cirino is the only Republican who voted against SB 215, saying opposition from county sheriffs and police chiefs turned him against it.
"I just felt the input I received was so vocal and so passionate that it was the right thing to do," Cirino said. "It's not a Second Amendment issue. It's a safety issue."
Senate President Matt Huffman said there is no link between rising gun violence and loosened gun control legislation and that a permitting system won't help stop those "participating in gun violence" with criminal intent. "It "I have the right to bear arms. And so does anybody else," Huffman said. "So if we're going to say, well, the constitution doesn't matter, because there's a tragedy, well, we all know what happens when people start wiping out rights in the name of tragedy."
Ohio gun laws have been steadily improving. Last year, the state passed a "stand your ground" law, removing a requirement for people to retreat before responding to a perceived threat with deadly force.
Read Next: Supreme Court Leaning Toward Voiding New York Carry Permit Law