When Dick Heller sued Washington D.C. more than a decade ago over the district's ban on handguns, it resulted in arguably the most important US Supreme Court decision ever regarding gun rights in America. District of Columbia v. Heller cemented the individual right to bear arms, independent of military or militia service.   
Now, Heller is suing the district again, this time targeting its ban on so-called "ghost guns" and the freedom for residents to make their own firearms.
"Washington, D.C. authorities would be wise to take Dick Heller seriously," said Mark Oliva, director of public affairs for the National Shooting Sports Foundation. "He already prevailed, and the US Supreme Court affirmed that Second Amendment rights belong to individuals, not to the government. That right to keep and bear arms begins with the ability to lawfully acquire a firearm. Washington, D.C.'s ban on home-built firearms denies that lawful avenue to their citizens yet does nothing to stop criminals from preying on the community."
The suit came about when Heller wanted to build a 9mm handgun from a kit that he bought in North Carolina. He could not do so legally where he lives, thanks to the district's 18-month-old prohibition on the manufacture of DIY guns, according to dcist.com.
The increased availability of unfinished gun parts and kits used by DIY builders in recent years, along with the advent of 3D printing and other technologies, have made it easier for regular people with limited skills and tools to build firearms at home. The practice of making firearms for personal use has always been legal in the US but has consequently grown more popular, drawing attention from anti-gun politicians. They have dubbed these unserialized homemade firearms "ghost guns" and allege they are untraceable. 
The lawsuit was filed Wednesday, Sept. 8, in the US District Court for the district by Heller and two other gun-owning district residents, Andrew Hanson and Elby Godwin.
Heller's lawsuit, filed Wednesday, Sept. 8, in D.C.'s US District Court, argues that the ban on "ghost guns" is too vague. Lawmakers passed the ban supposedly to target "untraceable guns" built from kits, but the suit claims the wording of the legislation potentially criminalizes the possession of "a vast array of popular, common handguns that it regularly allows residents to register, including the very handgun it issues to its police officers."
The suit reads: "Imagine were the District to ban the act of publishing one's own words. Would this court not see such a law as utterly invalid under any standard of review? Can there be any justification for an outright prohibition on the manufacture of a firearm, a Constitutionally protected item?"
The lawsuit asks that a federal judge toss out the ban and set aside a portion of the current law that bans "ghost guns." 
Part of the law, which you can read in full here, targets unfinished firearms parts used by DIY gun builders to create firearms that don't have a serial number from a gun manufacturer.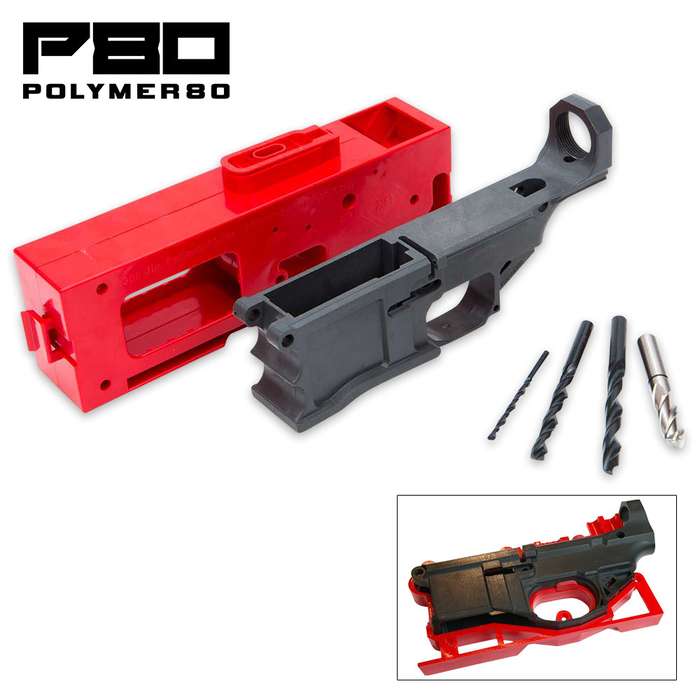 Heller's challenge of the district's longstanding ban on handguns about 20 years ago led to the landmark 2008 Supreme Court decision in District of Columbia v. Heller affirming that the Second Amendment indeed guarantees the right of individual Americans to own firearms for various purposes, including defense.
"More and more, I find that we have regulations that have no foundation in science," Heller said, according to foac-pac.org. "It's just, 'we don't like rifles with pistol grips because we don't like them, and it's something we might be able to get away with banning.' And sure as shit, they pass the law, and they're banned. And now it costs us $1.2 million again to unban it. That's the attitude they have."
Read Next: Russian Ammo Ban Could Make National Shortage Much Worse