A slobbering, aggressive moose that charged several people in the small Alaskan town of Teller before being dispatched by the Department of Fish and Game tested positive for rabies, becoming the Frontier State's first confirmed rabid moose. 
In the wee hours of June 2, the Alaska Department of Fish and Game (ADFG) received several reports of a hostile moose stumbling and drooling its way through the community of Teller, a small city in the Nome Census Area with a population of 229. 
According to an ADFG press release, the sizable cervid was "unbalanced, stumbling, drooling profusely, and had bare patches of skin." The moose was also "acting aggressively toward people."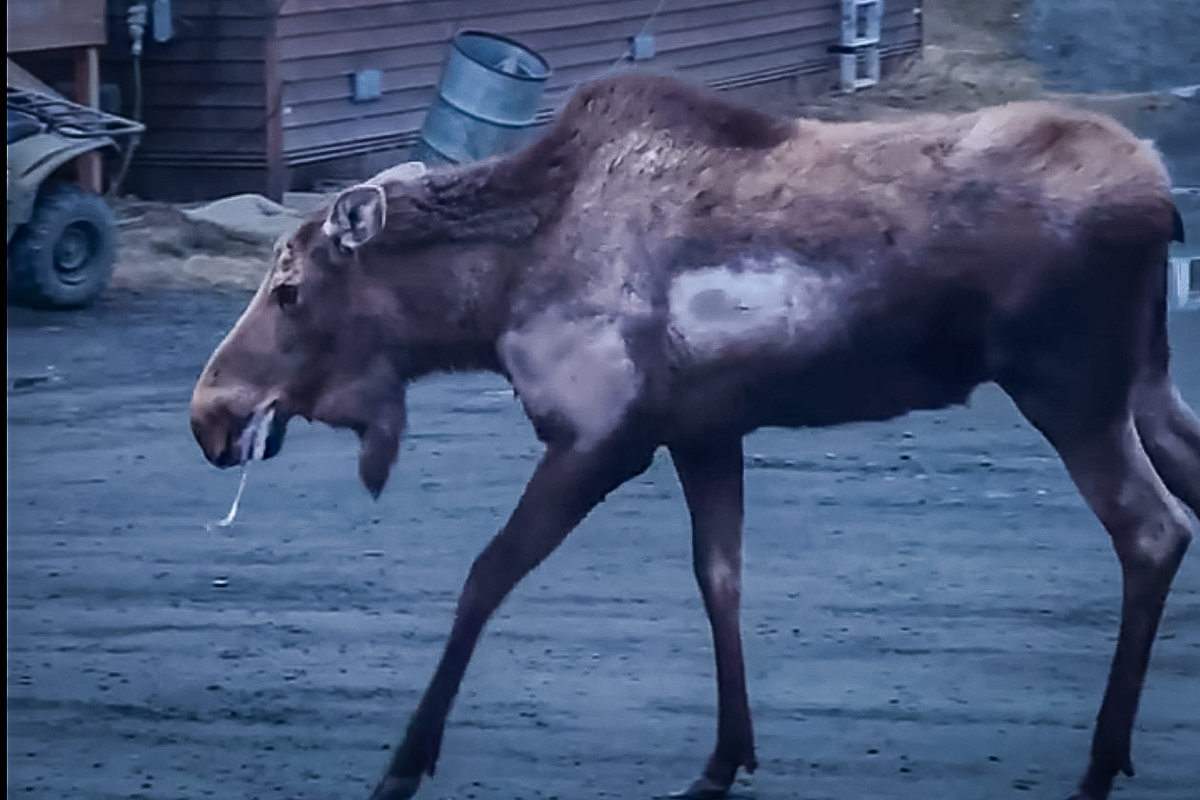 While Texans like to boast that everything is bigger in the Lone Star State, Alaska actually wins that prize. The Last Frontier is home to some of the largest stuff in North America, including mountains, brown bears — and moose.
Of the eight recognized moose subspecies, the Alaskan moose (Alces alces gigas) is by far the largest, with bulls reaching a massive 1,600 pounds and towering more than 6 feet at the shoulder.
This is not the animal you want to open a can of whoop-ass in the streets.
The ADFG called in wildlife veterinarian Dr. Kimberlee Beckman to help assess the situation, and the moose was put down that afternoon due to its belligerent behavior and unusual symptoms.
"Foxes [with rabies] don't usually salivate heavily, but the moose was, which is unusual. They can also do that if they're choking or have a GI problem. So that was really what we thought was probably going on," Beckman said.
While rabies in predatory animals, such as coyotes, wolves, and foxes, isn't all that unusual, cases in cervids are highly unusual. 
"It's not a very common animal to go ahead and be identified. Fish and Game has identified rabies in caribou, and that's not a very common animal to be associated with rabies as well," Alaska Division of Environmental Health State Veterinarian Dr. Bob Gerlach said.
Despite the rarity of rabies in wild ungulate populations, the ADFG collected the moose's head and other samples for testing. 
"We tested it for rabies right away, which we don't normally do in moose, but because of the neurological signs and rabies was one of the rule-outs, we did," Beckman said. "It came back positive."
Although this was the first Alaskan moose with a confirmed case of rabies, there have been previous occurrences of the disease in moose in Minnesota, South Dakota, Canada, and Russia.
On June 6, the Centers for Disease Control and Prevention confirmed the virus was an arctic-fox rabies variant. The same variant circulated in red foxes in the Nome/Seward Peninsula and arctic foxes on the North Slope this past winter.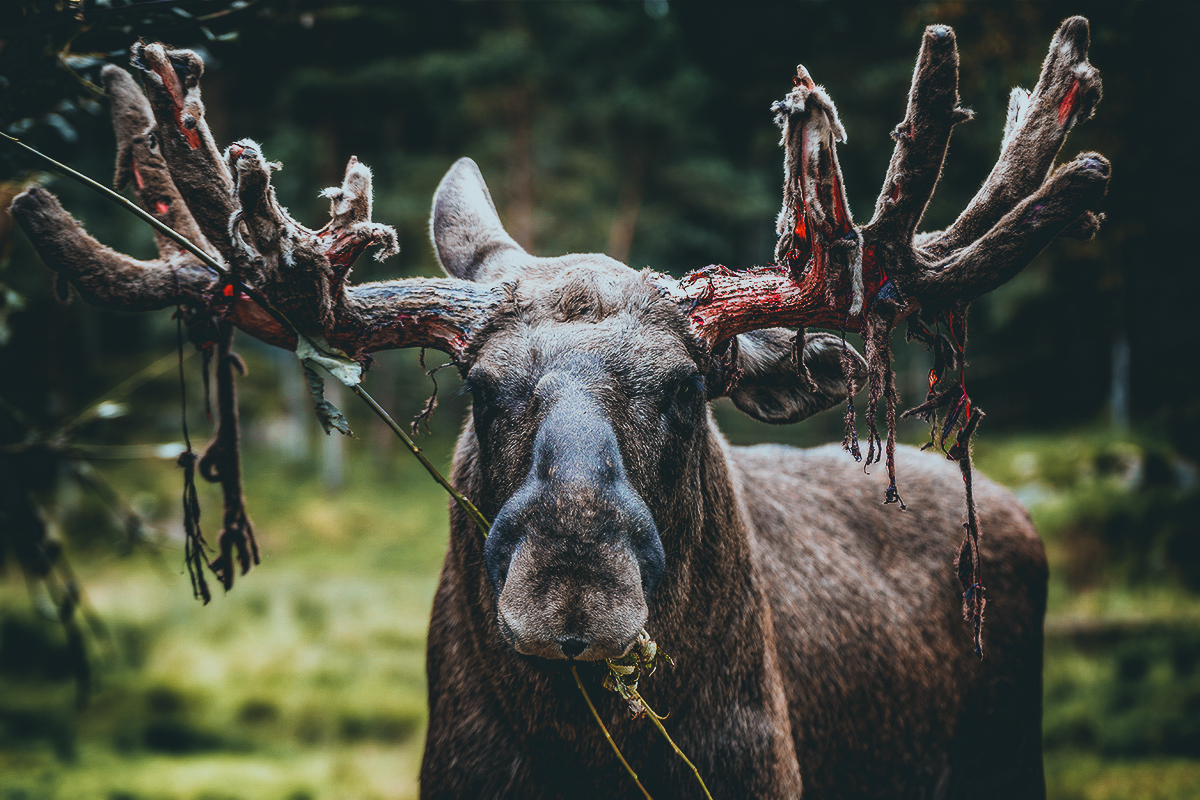 "It appears that this moose was bitten by a fox sometime this winter. There was a bite wound that was partially healed, evident on its chest," Beckman said. 
While a single rabid moose running the streets of Alaska sounds rather terrifying, a widespread rabies outbreak among these massive ungulates sounds like fodder for a nightmare-inducing cinematic production gory enough to make Cocaine Bear look like a kids' show. 
Thankfully, the rabies virus is unlikely to rampage through the state's moose population. 
"With moose being so isolated and being in a solitary group this time of year, it would be very unlikely that you would have an outbreak in that species," Gerlach said.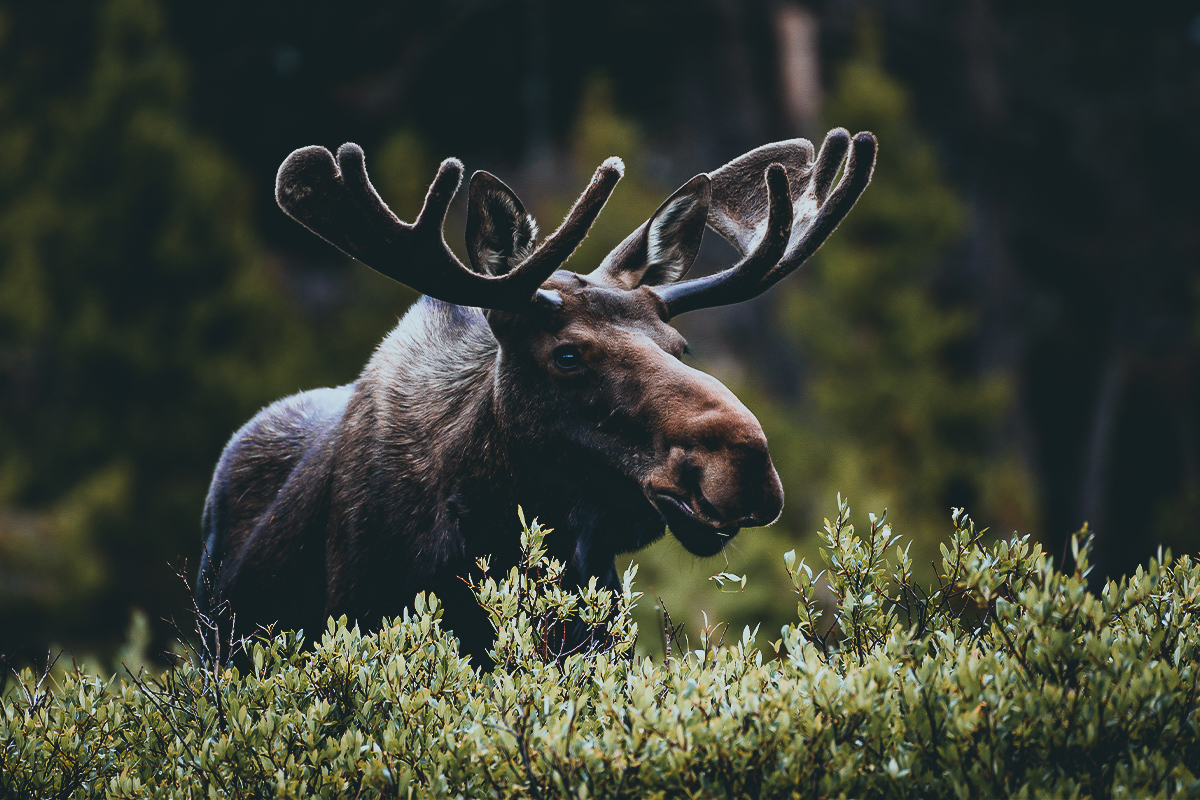 The ADFG says hunters and their families should feel safe consuming the meat of animals that "show normal behavior and no signs of abnormality or illness." However, hunters should still use safe handling procedures when butchering game, including using latex gloves, washing hands, and disinfecting knives, equipment, and surfaces that come in contact with game meat.
The ADFG plans to increase rabies surveillance in Western Alaska by testing brain samples from wild animals euthanized or found dead in the region. The public can help by contacting the ADFG if they spot a mammal salivating profusely or exhibiting aggressive or abnormal behavior.
While photos and video can be helpful, the ADFG warns people to keep their distance and not come in contact with potentially rabid animals or carcasses.
Snapping selfies for the' Gram with a rabid moose is not the cause of death you want in your obituary. (Cue Dumb Ways to Die theme music.)
---
READ NEXT — Badass AK Hunters Kill Charging Moose, Shoot Massive Bull