David "River Dave" Lidstone has become something of a folk hero for New Hampshire residents who recreate on the Merrimack River and only dream about living a Thoreau-style, off-the-grid lifestyle.
For the past 27 years, Lidstone has carved out a life for himself on a small patch of a 73-acre property on the Merrimack near Canterbury. He built a modest cabin, grew his own vegetables, raised chickens, and mounted small solar panels on his roof to power his camp.
During that time, countless kayakers who paddled the Merrimack would stop to visit or wave on their way up or downstream.
Lidstone was about as below the radar as any hermit could hope for. That was the case, until a town administrator blew the whistle on the man in 2017, informing the owner of the 73 acres of Lindstone's residence. After a warning from the landowner, a judge jailed Lindstone for a brief time on contempt charges for failing to leave the place he'd called home for so long.
But what about squatter's rights? Without a legal representation and later with a court judgment levied against him, Lidstone missed his chance at filing an adverse possession claim for his little patch of heaven.
In New Hampshire, it takes 20 years of continuous occupation and successfully meeting five other legal requirements for a squatter to make an adverse possession claim — all of which Lidstone had at the time.
Undeterred, River Dave simply returned to his cabin and resumed his off-the-grid life.
RELATED – Survival Gardening 101: Why You Need to Plan Before Planting
---
Loading Nukes and Logging in Israel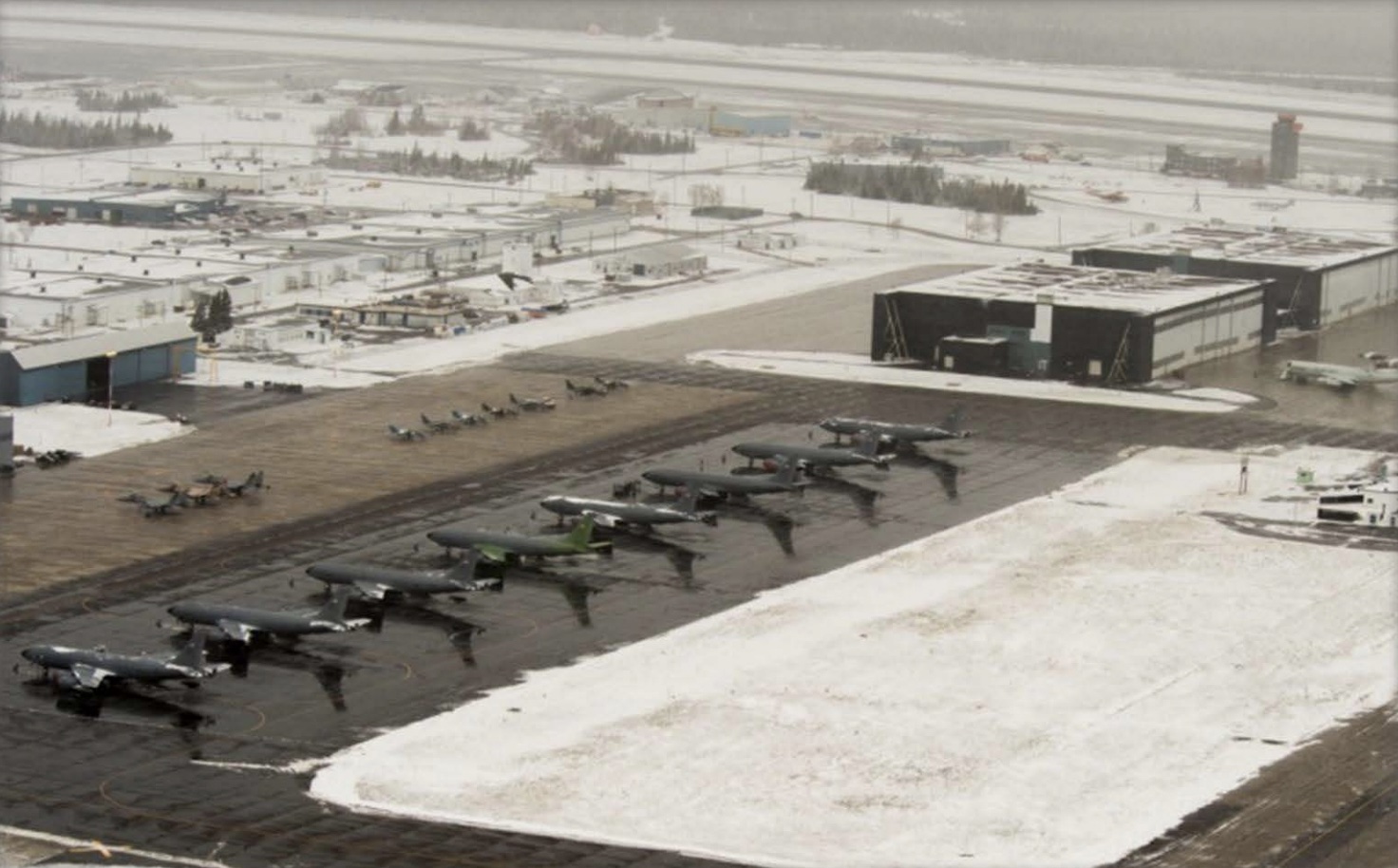 Before his self-imposed mission to fly below the civilian radar, Lidstone, now 81, served four years in the US Air Force during the Eisenhower and Kennedy years, working with nukes for part of it. After World War II, Goose Bay was the largest airfield in the Western Hemisphere. Strategically, it was in a perfect location during the Cold War that followed to safeguard Canada and the US from potential Russian invasion. It also served as a refueling point for aircraft flying between the US and England.
"I went in right at the start of the Cold War," Lidstone told Free Range American. "I was lucky; I got into a good tech school — aircraft armament — and I cross-trained to be a nuclear weapons technician. I uploaded and offloaded hundreds of airplanes with nuclear weapons."
"I spent 15 months in Goose Bay, Labrador, which was the longest stretch of my life," he said. "We spent most of the time in underground bunkers. The Russians would come up over the Arctic Circle, 10, 12, 15 of those big bear bombers, and we would scramble. As soon as we got off the ground, they'd start to turn and go back. Eisenhower and Kennedy both said if they turn, don't shoot."
"Pilots would come in and land and I'd chew them out," Lidstone laughed. "You know, what am I up here for? You're not gonna shoot?!"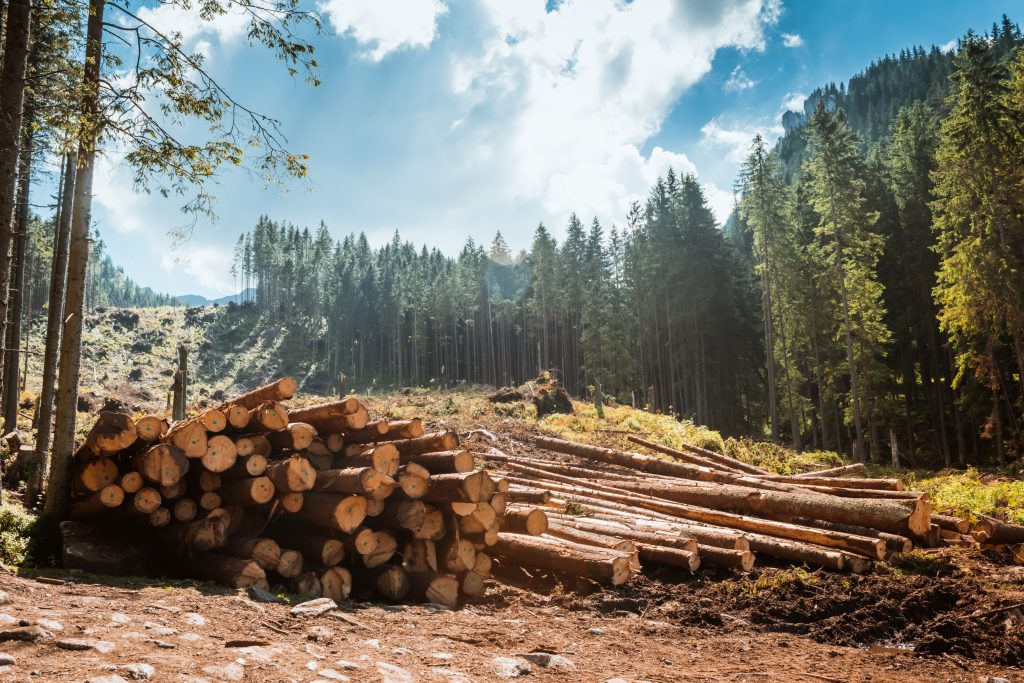 After finishing his four years in the Air Force, Lidstone worked as a logger in the Northeast until 1977 when he suffered a nearly fatal fall on the job.
"I was hurt in a logging accident," Lidstone recalled. "Broke my neck, broke my back, separated my shoulder. They reconstructed my neck vertebrae. Got a pin holding three of my vertebrae together. But I went back to logging in 10 months."
That's when he came across an overseas logging job with the Israeli Forest Service.
"I got a chance to go to Israel to work in logging," Lidstone said. "I actually did a lot of teaching. I taught harvest management. I did a lot of power line work for Israeli Electric, too. I was over there for five years and came back in 1994."
RELATED – Survival Garden 104: Planting Cold Crops
---
The Path to Off-the-Grid Life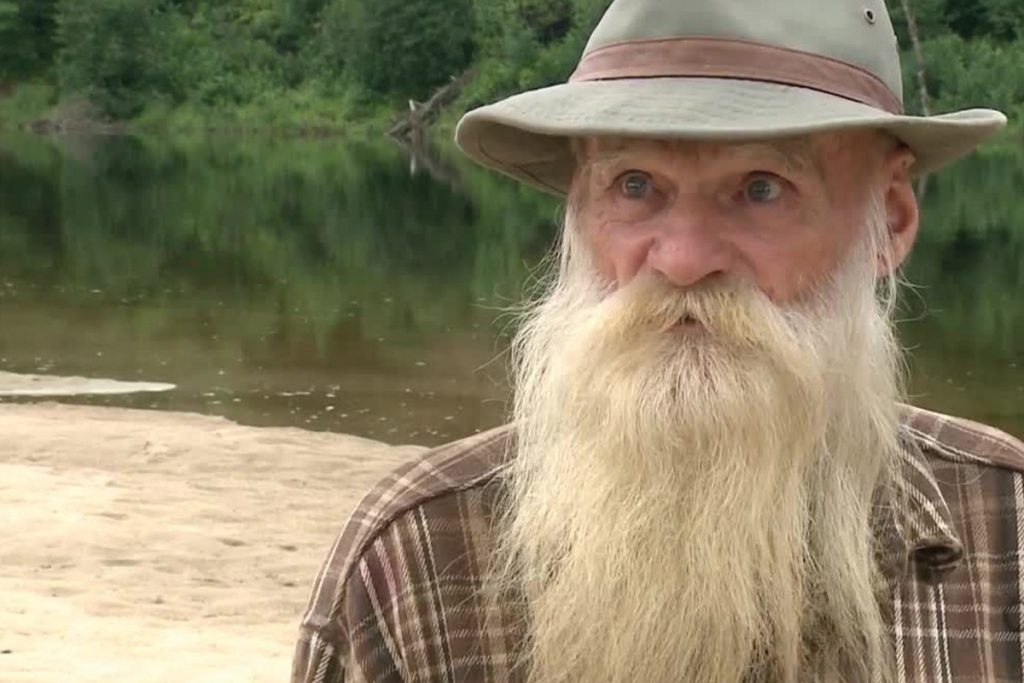 A year after returning from Israel and moving to Canterbury, Lidstone headed back to a local patch of woods he remembered from his early logging days and eventually made the spot his home.
"I stayed off and on the first winter in a pup tent," he said. "I planted garlic and some stuff in the spring. I knew this was a good piece of land and was told that there was no deed to it."
From there, River Dave did what any outdoors-loving, self-sufficient, visionary hermit would do — he got to work building himself a home in the woods.
"I couldn't drive to the camp, so I would lug stuff in every trip," Lidstone said. "I finally had a pretty decent camp. Two-story, nine solar panels with batteries and inverters. I made my own power and there's an excellent spring that'll run more water than you can run into three garden hoses. Year-round, too. I piped the water into the camp, made it comfortable."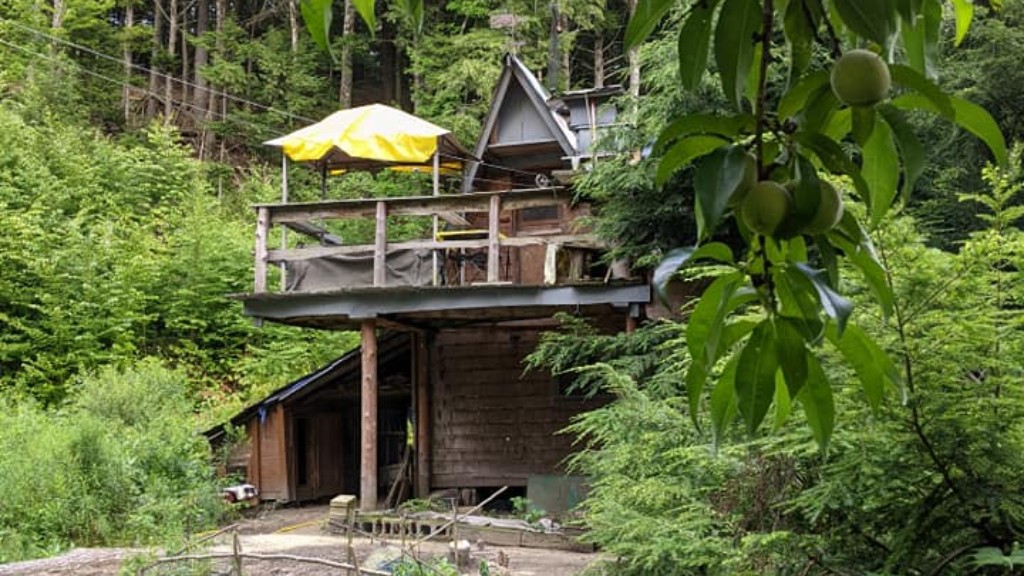 For years, Lidstone was a vocal critic of pollution in the Merrimack, which was known for a time as one of the most polluted rivers in the country. City managers definitely knew him from his advocacy urging officials to fix outdated wastewater treatment infrastructure and halt untreated sewage discharge.
Even so, Lidstone led a quiet existence until the 2017 incident; then, his celebrity started to grow. In August 2021, he was arrested on a civil contempt charge for ignoring the 2017 order to vacate the premises and found himself back in court.
"You came with your guns," Lidstone told the judge. "You arrested me, brought me in here. You've got all my possessions. You keep 'em. I'll sit here with your uniform on until I rot, sir. It's lying, cheating corrupt judges like you that are stepping on little people like me. But I'm telling you, sir, you step on me, I'm going to bite your ankle."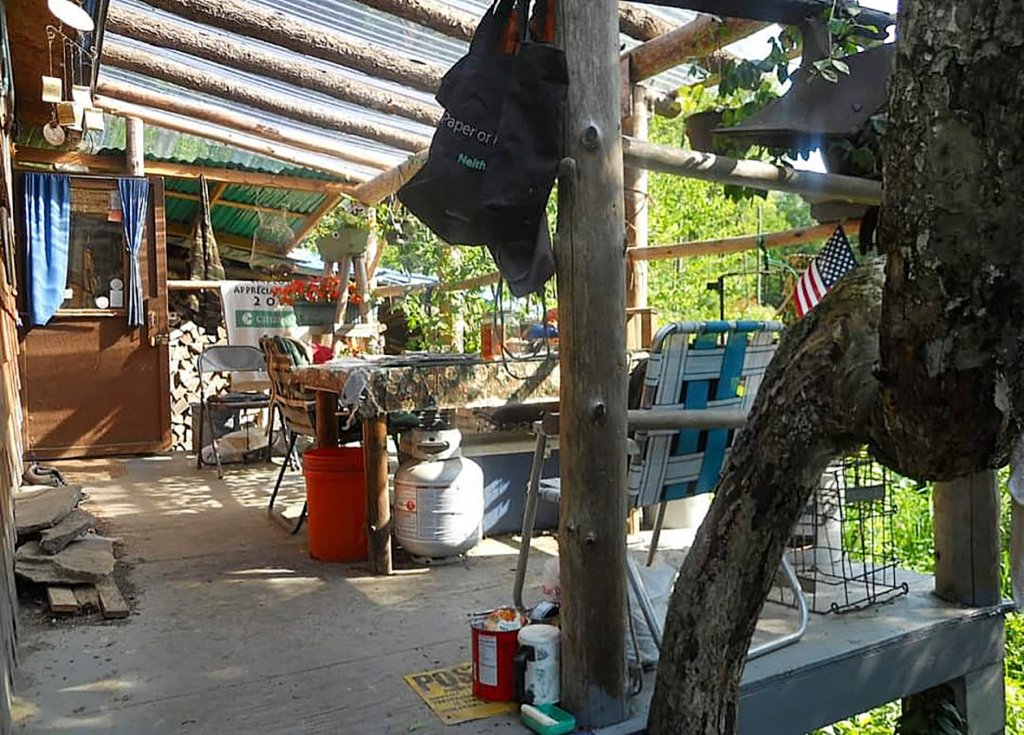 Lidstone was released and, according to a video interview, told the judge that he was going back to the camp.
"I have a legal right to be here," he said. "When I was released, I put right there on the form that I was coming back here. The guard took it to, I guess, the judge or somebody. We had to wait for about 30 minutes for somebody to approve it, and finally, he gave me the thumbs up."
While he was in court that day, River Dave's camp burned to the ground.
RELATED – Survival Garden 105: How to Plant a Garden
---
Life After the Fire
Canterbury Fire Chief Michael Gamache said the fire was likely accidentally set by a person dismantling the structure — Lidstone's home. According to Gamache, a "representative of the owner" was on the scene that day. The following investigation focused on the use of power tools during the removal and disconnection of solar panels from the roof as the cause of the blaze.  
"I had 18 baby chicks from the spring, three-quarters grown already, and they never even took them out," Dave said. "They just set it on fire. I had 15 or 18 grown hens and a couple of roosters. Two of the roosters and four of the hens got away — they got seared a little bit — but I saved them and moved them to somebody else's house. My cats made it. I was glad my cats got out away from it."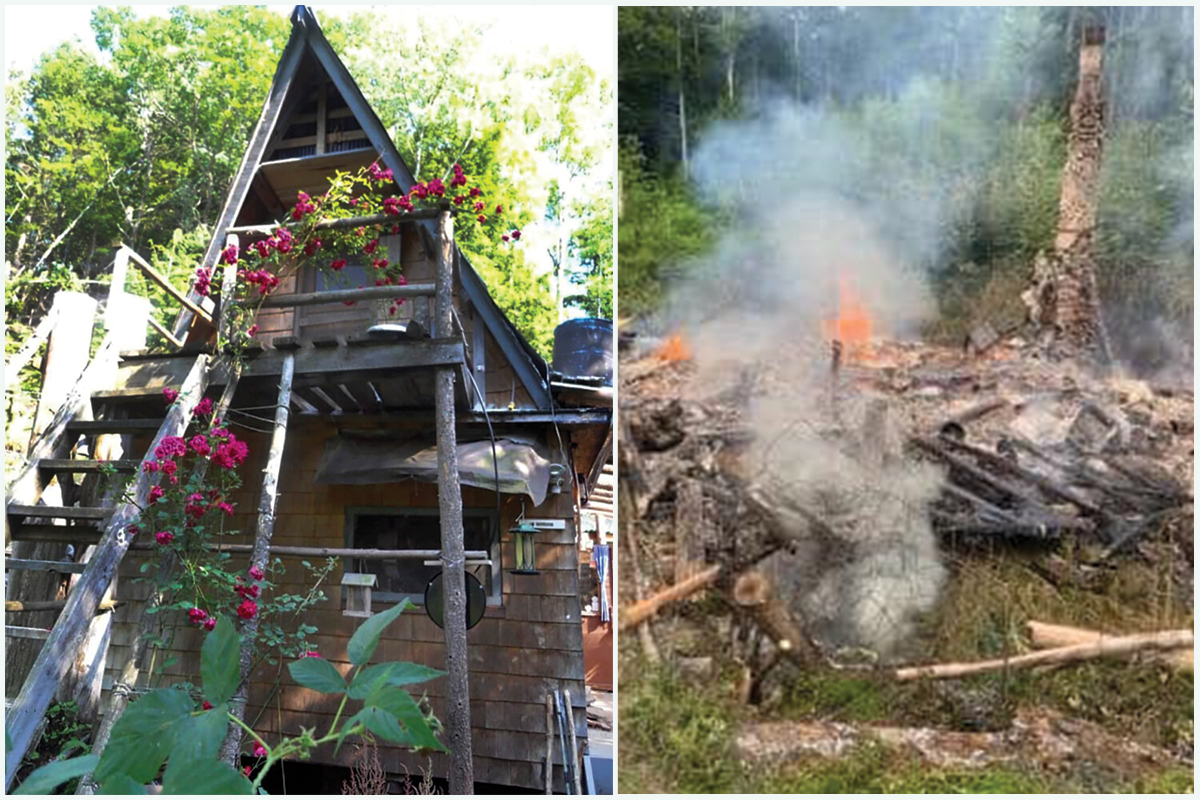 RELATED – Survival Garden 102: Starting Seeds Indoors
With his house burned to the ground, River Dave eventually turned the structure he had used as a shed, which had not burned, into a makeshift shelter and started to put some of the charred pieces back together. By winter, he had split enough wood for his small woodstove and carved out a somewhat comfortable place for himself.
Last December, Lidstone had another run in with the law and was hit with a tresspassing charge. He's scheduled for a hearing sometime in March.
Unfortunately, aside from police visits, River Dave also had a weird run-in with a masked stranger on New Year's Eve. His telling of the story to FRA differed a bit from the story he told in a video interview (below), but it's essentially the same in substance.
"A guy came in all dressed in black with a gun or nightstick," he said, "and it almost got out of hand. I don't carry a gun. Don't have a gun at camp. But I don't need one. I'm an old logger and I've always had to look out for myself. He realized I wasn't gonna back down. He did take my picture, though."
In spite of the setbacks, Lidstone has plenty of supporters. It seems as though there are plenty of folks who still believe wholeheartedly in the "Live Free or Die" motto.
Since his cabin burned last August, just over $200,000 in donations have poured in from friends to help the man. The money is being held in a bank account to help fund his defense, continue to fight pollution in his beloved Merrimack River, or eventually change his living arrangements.
"You know, I'm just a puny dumb logger to them, so I don't stand much of a chance," he said. "But I'm a fighter, and I will carry this fight on as long as I'm alive."
---
READ NEXT – Survival Garden 103: How to Prep Your Soil Before the Season Starts