Like most wild animals, bears have an innate and healthy fear of humans. If you've ever hiked through the Appalachian Mountains, the Northern Rockies, or the Alaskan bush, odds are you crossed paths with wild bears but never knew it. Bear attacks are rare, but they do happen.

Quality bear attack statistics are hard to come by, but Yellowstone National Park has long kept records of bear-inflicted injuries that occur within the park. Since Yellowstone first opened its gates in 1872, wild grizzlies have fatally wounded eight people. Yellowstone averages only a single bear-related human injury each year. While definitely tragic, the number is surprisingly low considering the park has hosted more than 118 million visitors over nearly 150 years. 
If you take time to crunch the numbers, you'll discover that park visitors have a 1 in 2.7 million chance of being injured by a grizzly. Take a trip to Yellowstone, and you're 15 times more likely to drown than you are to die in a skirmish with a bear. 
Yet to venture into bear country without a plan is just foolish, whatever the statistics. This is especially so for hunters, who may have a downed and bloody elk or deer that can draw in hungry bears. Common sense tells us that hunters shooting, blood trailing, and processing wild game in the field of course have a higher likelihood of an unhappy bear encounter than a routine Yellowstone visitor. 
Whether hiker or hunter, there's a ton of conflicting advice about how to best stay safe in bear country. To help clear things up, we thought we'd ask the folks who spend the most time around wild bears — outfitters, guides, and adventure pros who work and live in bear country.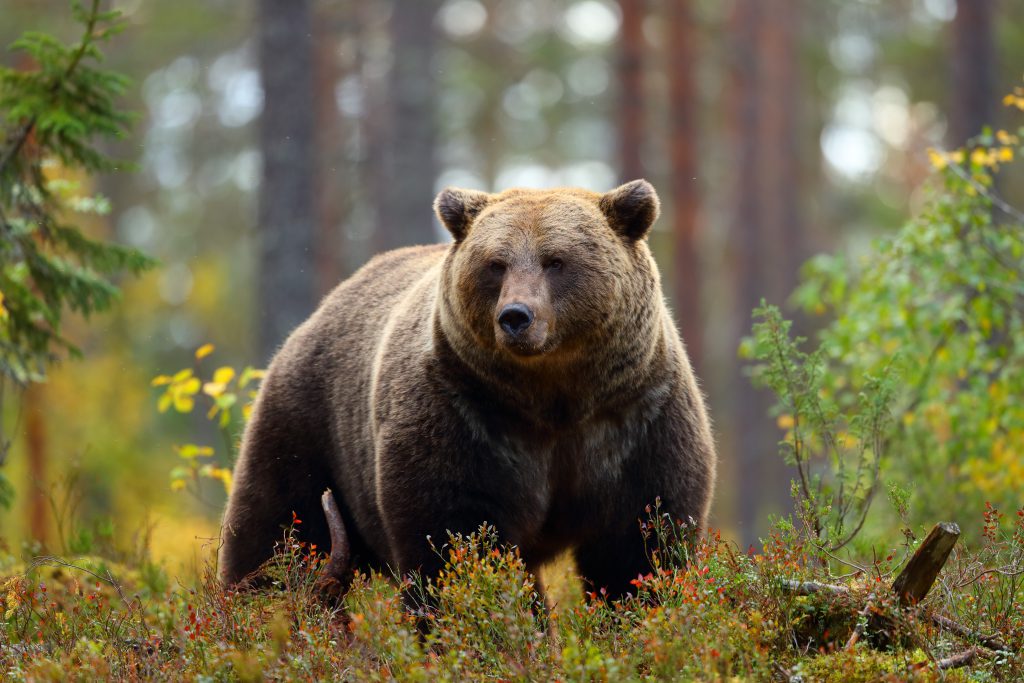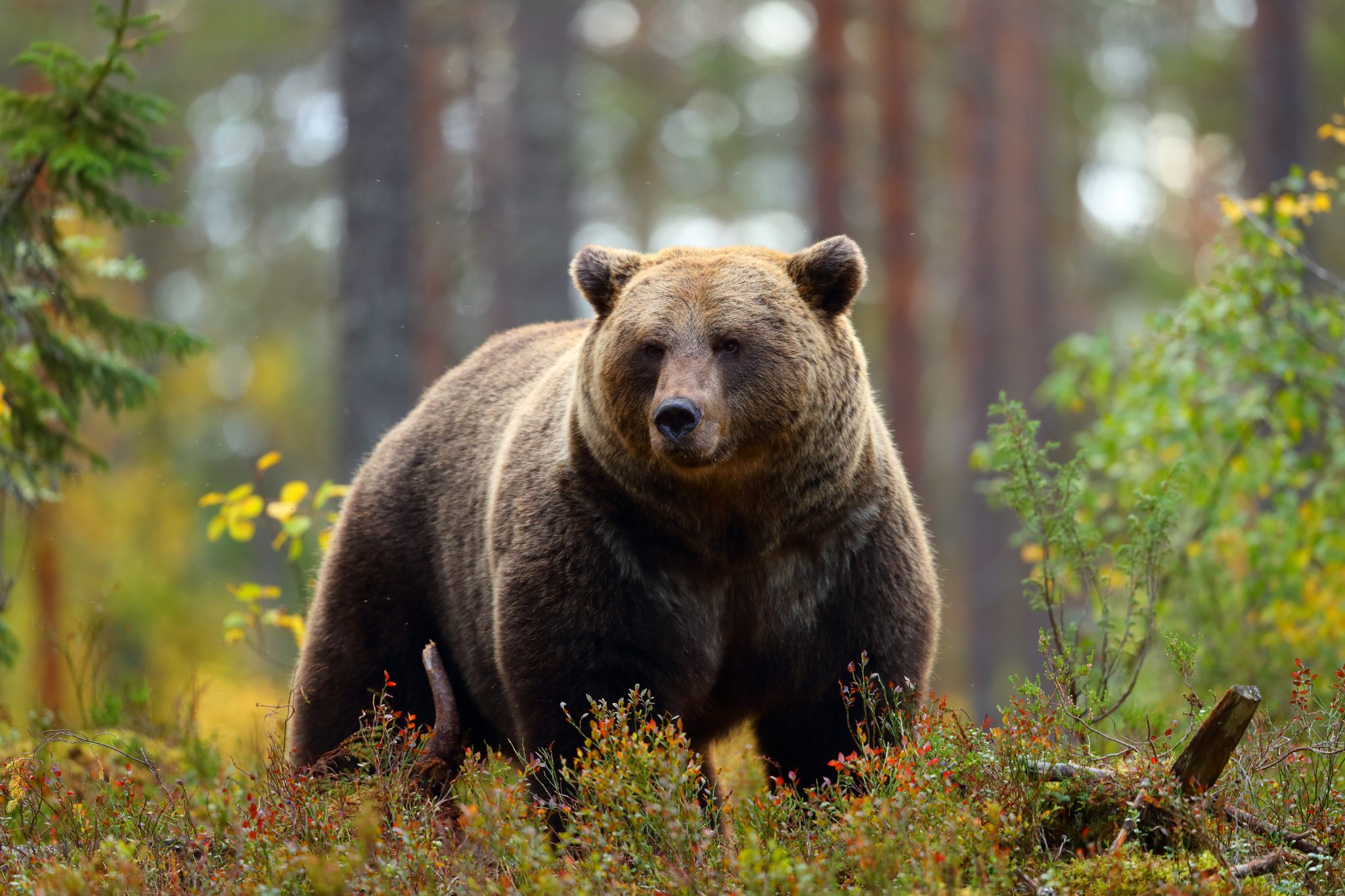 In Brown Bear or Grizzly Country
All grizzly bears are brown bears, but not all brown bears are grizzly bears. They are the same species (Ursus arctos), but grizzly bears are a separate subspecies (U. a. horribilis). There are some physical differences, but the easiest way to distinguish the two is habitat. Grizzlies are inland bears, found in the American and Canadian West and interior Alaska. Brown bears are largely coastal, as famously found on Alaska's sea islands like Kodiak. Due to habitat and diet, brown bears are typically larger than grizzlies.
Michael Litzen is a commercial pilot and Master Guide who has hunted in the shadow of Mount Denali — prime grizzly territory — for more than 40 years. Litzen also leads hunts for brown bear along the Pacific side of the Alaska peninsula. To say Litzen has experience with big bears is a major understatement. 
Brown bears are most dangerous when you surprise them on a kill, Litzen says. Stumbling on a sow with cubs can also be hazardous to your health. The best way to prevent these startling encounters is to make yourself known. Litzen sometimes laughs at the bells hikers often tie to their packs, but he also admits they can help warn a wary bear of your presence. 
"Be cognizant of your surroundings and know the direction of the wind, even if it's light," he says. "If you're traveling into the wind, you could startle a bear. But if you're traveling downwind, the bears will smell you and you'll most likely never see them." 
Cole Kramer is one of the top hunting guides in Alaska. With more than 18 years of experience in prime bear country, Kramer has come face-to-face with big brown bears on numerous occasions. When in bear country, Kramer recommends pitching your camp in an open area away from game trails. He recommends bear-resistant containers for food and meal prep done away from the main camp. 
Even the fastest Olympic sprinter couldn't outrun the slowest grizzly.
If you plan to camp in one spot for an extended period, Kramer also recommends a bear fence. Old-school electric fences have long been used to keep bears away from homesteads, smokehouses, and food caches. Modern backpackers have access to surprisingly portable electric fences. Most are powered by simple D-cell batteries and deliver a charge of about 6,000 volts.
"It isn't always going to be 100%," explains Kramer, "but bears tend to lead in with their nose because they are very curious animals. They will want to touch [the fence] with their nose to smell it. When it pops them, they don't like that, and they leave."
You can take every precaution to prevent a backcountry bear encounter, and still end up meeting a burly bruin. If this happens, you should try to give the bear a wide berth. You definitely shouldn't use a chance encounter as an opportunity to pose for a quick Instagram photo. 
"If you see a bear, you should just retreat to a good distance. If you startle a bear, and he's within 50 yards or so, and he's looking at you, just back up really slowly. Don't turn your back on the bear. Just move off," Litzen advises.
The Alaska Department of Fish and Game urges you to stay as calm as possible during a bear encounter. Talk to the bear with a composed but emphatic voice. Talking to the bear will help it identify you as a human. 
Whatever happens, don't run. Running could trigger a bear's natural chase response, and even the fastest Olympic sprinter couldn't outrun the slowest grizzly.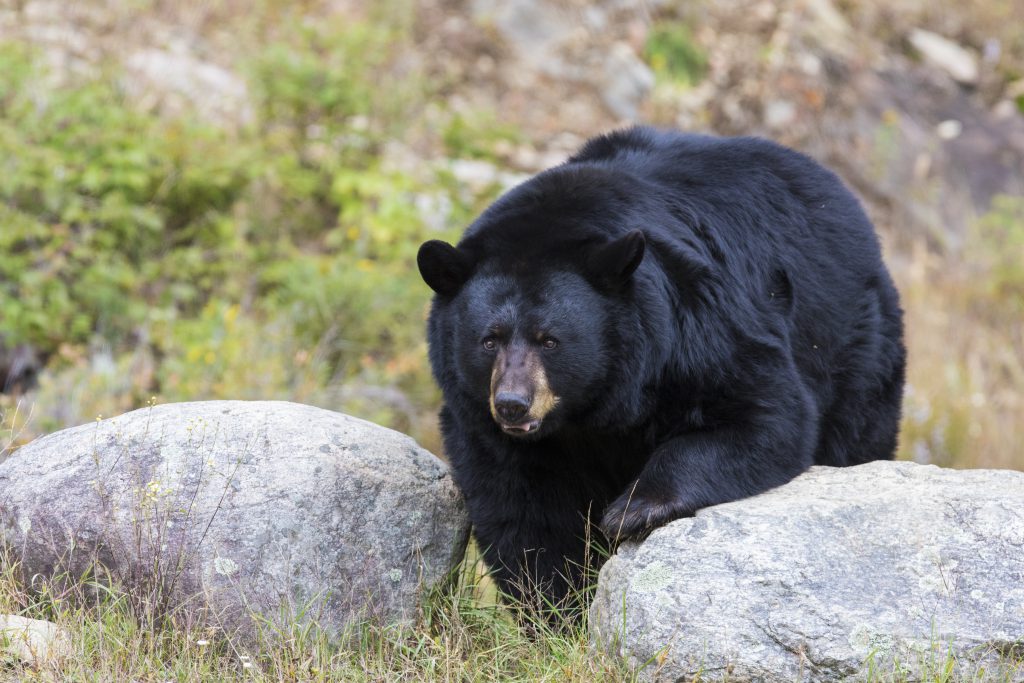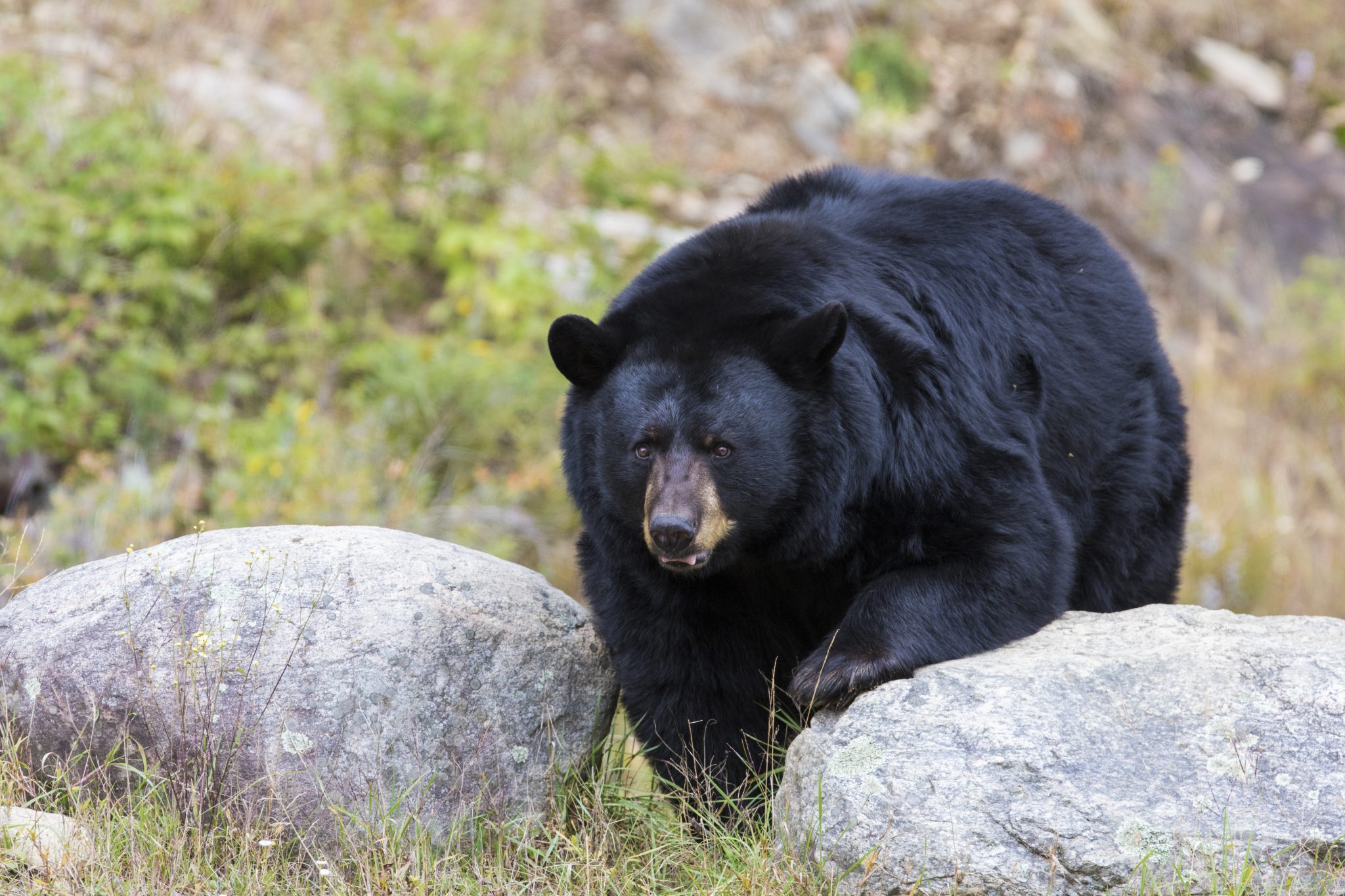 On Black Bears 
Few people think of North Carolina when they hear the words "bear country." However, bear country is technically anywhere there are bears. Although the Old North State looks nothing like the Alaska backcountry, it is home to some of the largest bears on the planet. Eastern North Carolina's mild climate, abundant agricultural crops, and extensive swamps combine to produce some of the heaviest black bears in the world. The current world-record black bear was harvested in Craven County and tipped the scales at a whopping 880 pounds — significantly larger than the average grizzly. According to the North Carolina Wildlife Resources Commission's 2018 report, there have been hundreds of black bears taken in the Tarheel State that weighed well over 600 pounds.  
Not only is North Carolina home to some of the largest black bears in the US, but it is also home to one of the largest black bear populations. Black bears roam over 60% of the state's total land area, and the estimated population tops 20,000 statewide. 
North Carolina isn't alone. Black bears inhabit most of North America, with a range that includes 40 states, as well as most of Canada and northern Mexico. There are an estimated 600,000 black bears in North America. Most of us are far more likely to bump into a black bear than a grizzly. In contrast, there are only about 55,000 brown bears on the continent, more than half of which call Alaska home.

Ashley Wishall, owner of Adventures Plus Outfitters based in Conetoe, North Carolina, is no stranger to big bears. He's been a professional hunting guide for more than 12 years, and he specializes in big American black bears.
Wishall admits that black bears aren't normally aggressive. In most situations, "Black bears are going to run from you faster than you could run from them." However, if you happen to get in between a sow and her cubs, all bets are off. In this regard, black bears and grizzlies are equally combative.
To prevent startling an unsuspecting bear, Wishall recommends carrying a flashlight and a stick. Carrying a walking stick can help you appear bigger, which can make a curious bear quickly head in the opposite direction. You can also use the stick to tap the ground as you hike, alerting any bears in the area to your presence. 
A flashlight is important if you're hiking near dawn or dusk, largely because it allows you to see what might be in your path. An artificial light bobbing across the landscape is also a telltale sign to bears that there are humans headed in their direction. Usually, those bears will hightail it out of there.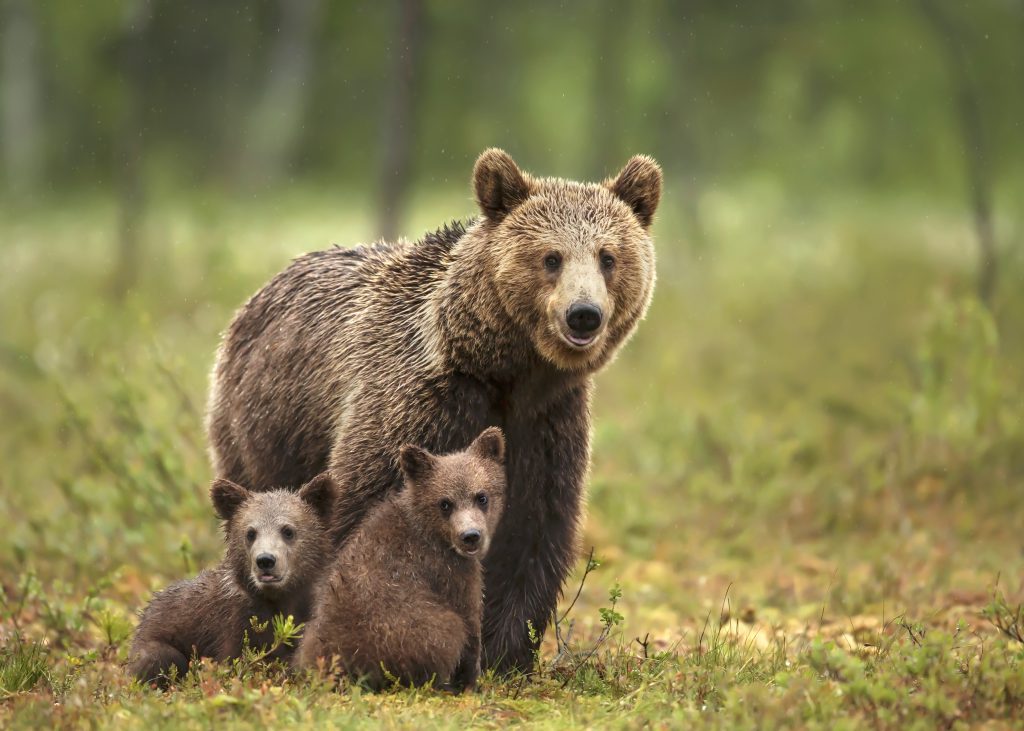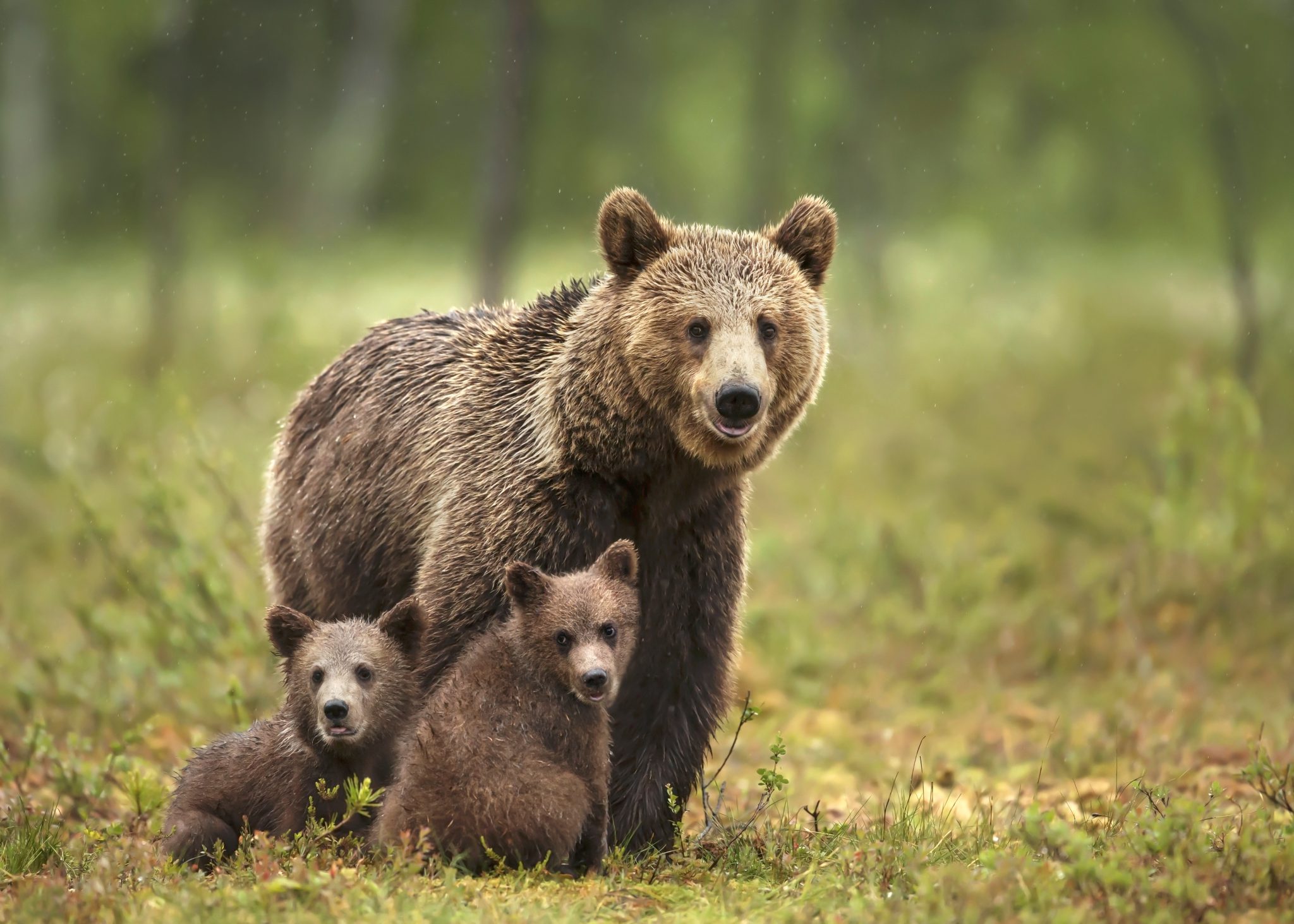 Pepper or Powder
Wishall also recommends carrying bear spray, especially if you aren't proficient with a firearm. Bear spray is similar to pepper spray or mace. Both products emit chemicals that burn the eyes, nose, and throat. Although both products use capsicum (a red pepper extract) as an active ingredient, bear spray is more potent and deploys in a cone-shaped cloud. In contrast, pepper spray typically shoots a targeted stream. 
A 2008 study by Tom S. Smith, Brigham Young University bear biologist, seems to suggest it may be safer to hike through bear country with an 8-ounce can of bear spray than with a firearm. Smith and his research team examined bear spray incidents in Alaska over a 20-year period. They discovered that bear spray effectively ended bear aggression in 92% of cases. 
Compare that with the conclusions drawn in a 2012 study published in the Journal of Wildlife Management. According to the study, handguns had an 84% efficacy, while rifles were only successful at deterring aggressive bears 76% of the time.
Yet if you're skeptical that a mist of red pepper extract can stop a half ton of claws, muscle, and attitude, you're not alone. Many bear country pros, Litzen included, aren't completely convinced. "To hit a bear [with bear spray], you'd have to be pretty darned close," he said. "But I guess it's better than nothing, and some people just aren't going to carry a firearm." 
Litzen's major concern with bear spray is that a chance gust of wind could turn you into the victim of your own spray. That is definitely not what you want to happen when you're within halitosis range of an upset bear. 
Kramer, on the other hand, recommends carrying both a firearm and bear spray. 
"Best case scenario, you have both," explains Kramer. "You could potentially stop a young, curious bear from coming in by shooting it with pepper spray, and there's no harm to anyone. It won't harm the bear. He'll just run off and it will eventually wear off with no major damage. But if you do have a firearm, it could save your life."
What type of firearm should you carry into bear country? Ultimately, it depends on what you are most comfortable shooting. 
If you do want to carry a weapon into bear country, Kramer recommends a shotgun with slugs or a high-caliber rifle. "The best bear gun in Alaska is a .375 H&H," he said. "If you're going to carry a pistol, just be very aware of how to use the pistol correctly."
No matter what type of weapon you decide to haul into bear country, you'll want to know exactly how to use it beforehand. You need to be able to access, aim, and accurately shoot it, even when you're jacked up on a fear-induced adrenaline surge. Proficiency with your weapon is important, whether you're relying on a can of bear spray or a .375. 
Whatever you carry, Litzen, Kramer, and Wishall all agree every bear is different, and it's difficult to predict exactly how any bear encounter will end. 
"At the end of the day, they're a wild animal," says Kramer. "They will act how they want to act. Like humans, each bear is different. All of them have a different attitude, but most bears are good bears, and they want to avoid humans. That's where we have to be very cautious about keeping a clean camp, not leaving trash behind, and not putting bears into those situations that ultimately train them to be bad bears."
Most bears want to avoid humans until they begin to associate humans with food. It is our responsibility as outdoorsmen to make sure that doesn't happen.