If you're expecting a list of all the presidents' doggos and good boys, this isn't the place for that. The most common presidential pets to have blessed the hallowed White House grounds have been dogs, cats, birds, and horses. Even President Joe Biden continues this trend with his two German shepherds, Major and Champ. But in the days when duels were accepted ways of handling personal and political business, it should come as no surprise that some of America's earliest presidents had some peculiar companions.
We're talking unconfirmed rumors of John Quincy Adams' and Herbert Hoover's alleged alligators in the West Wing.
Do you honestly think a guy like Teddy Roosevelt, who traveled on African safaris and hunted big game, is going to settle for just his six-toed kitty cat named Slippers? Of course not, and presidents who came before him didn't either.
Thomas Jefferson had a grizzly bear fiasco.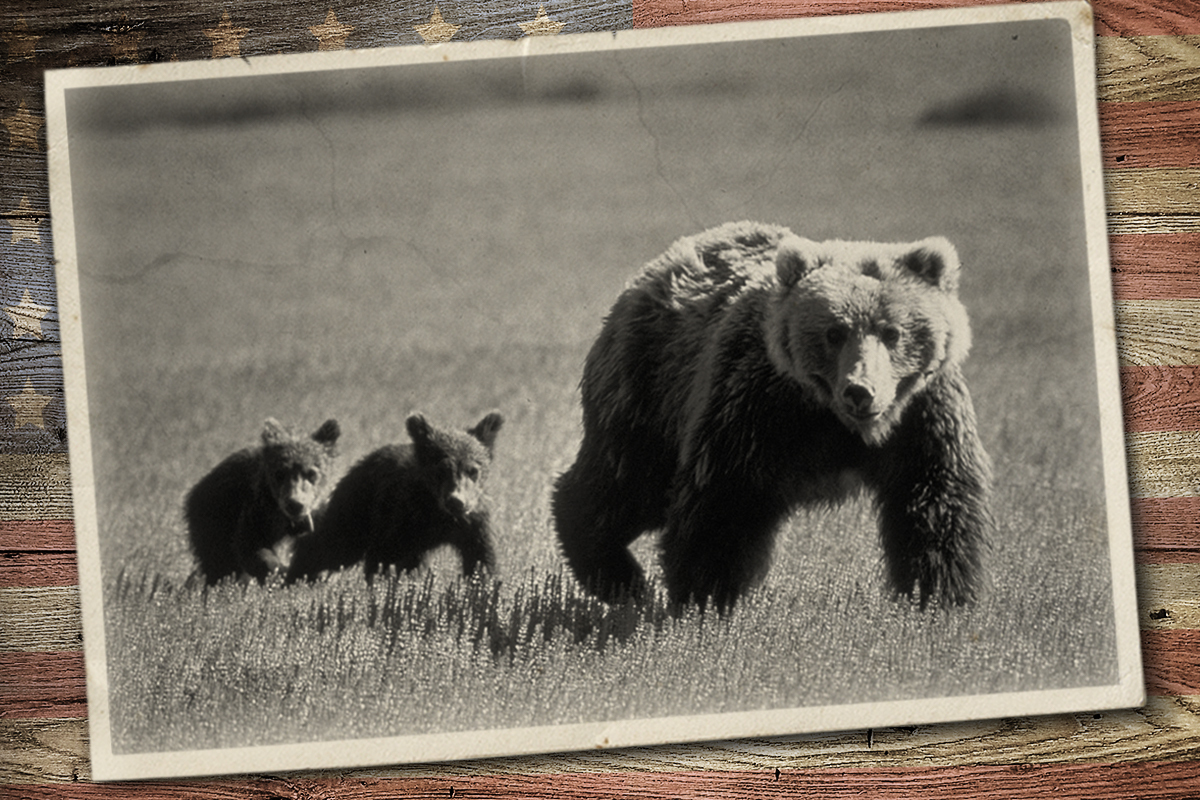 Thomas Jefferson, the third president of the United States, had a mockingbird named Dick and a horse named Caractacus. But his coolest pets were two grizzly bear cubs that were a gift from Capt. Zebulon Pike, a soldier and early explorer of the Louisiana Territory, in October 1807. Pike noted in his letter to Jefferson that these bear cubs, which he had acquired on Spanish territory, were "considered by the natives of that country as the most ferocious animals of the continent." 
Naturally, despite never having met Jefferson in person, Pike decided to ship the two grizzly bear cubs across the country. "These are too dangerous & troublesome for me to keep," Jefferson wrote his granddaughter, Ann Cary Randolph. "I shall therefore send them to Peale's Museum." After a brief stay at what was then being called the President's House, the growing cubs arrived at Charles Willson Peale's museum in Philadelphia in late January 1808 but did not live a full life. One of the grizzlies broke out of its cage and was shot dead in the basement's kitchen, and the other was put down because it was too much of a threat. They were later mounted and displayed at the museum. 
Andrew Jackson's parrot had a swearing fit at his funeral.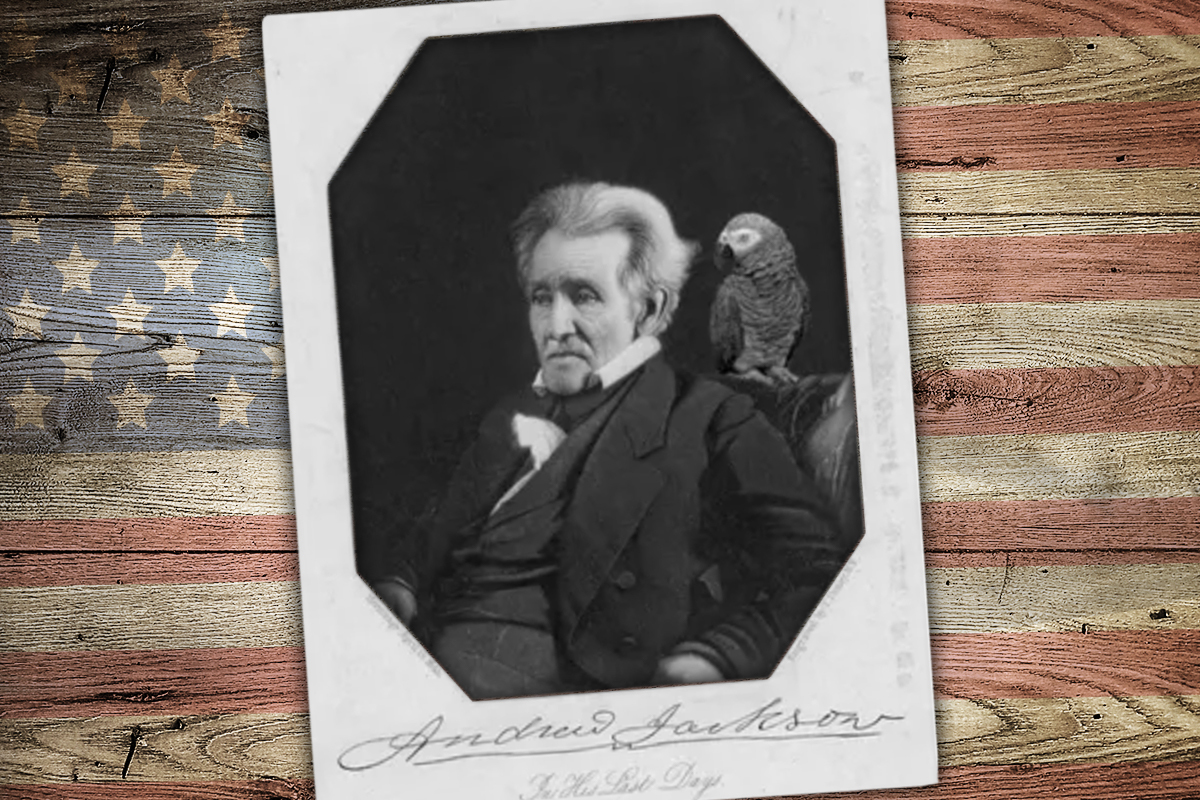 Andrew Jackson had a spotty track record serving as the seventh president of the United States, and at his funeral his pet parrot, Poll, had something to say about it. When mourners began filing into Jackson's home in 1845 for his funeral, Poll unleashed a tirade of curses and insults, repeating the words formerly muttered by his owner. 
The outburst was witnessed by the many guests, as well as the Presbyterian minister leading the service, Rev. William Menefee Norment, who would later recall, "Before the sermon and while the crowd was gathering, a wicked parrot that was a household pet got excited and commenced swearing so loud and long as to disturb the people and had to be carried from the house." 
Congress forced Martin van Buren to donate his tigers.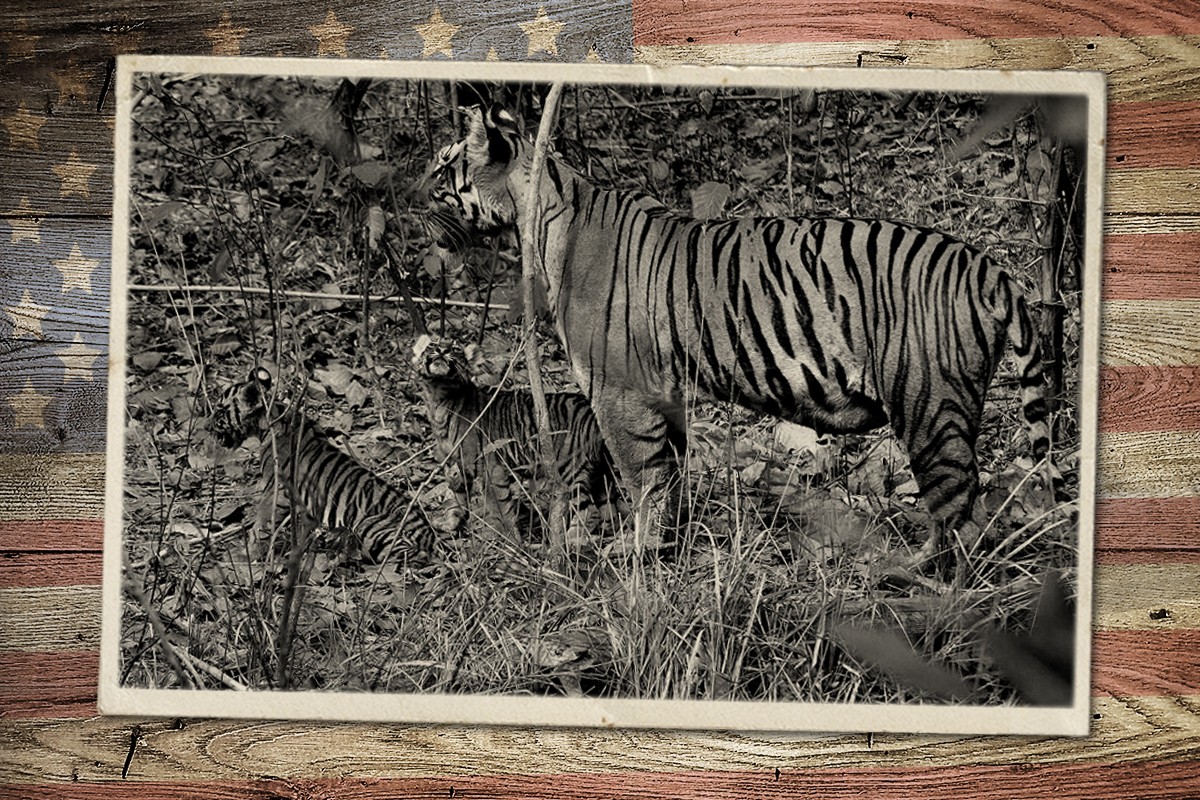 Congress has a very hard time making decisions, but when it came to the ownership of two tigers, they moved heaven and earth to make sure the eighth president of the United States couldn't have them. The two tiger cubs were a gift from Kabul al Said, the sultan of Oman. Before President Martin van Buren took office in 1837, Congress insisted that since the tiger cubs began their journey while Andrew Jackson was in office, they were property of the United States and not his. Despite van Buren's entreaties in favor of getting the tigers to the White House, Congress confiscated them and sent them to a nearby zoo.
Abraham Lincoln's son's turkey tried to vote.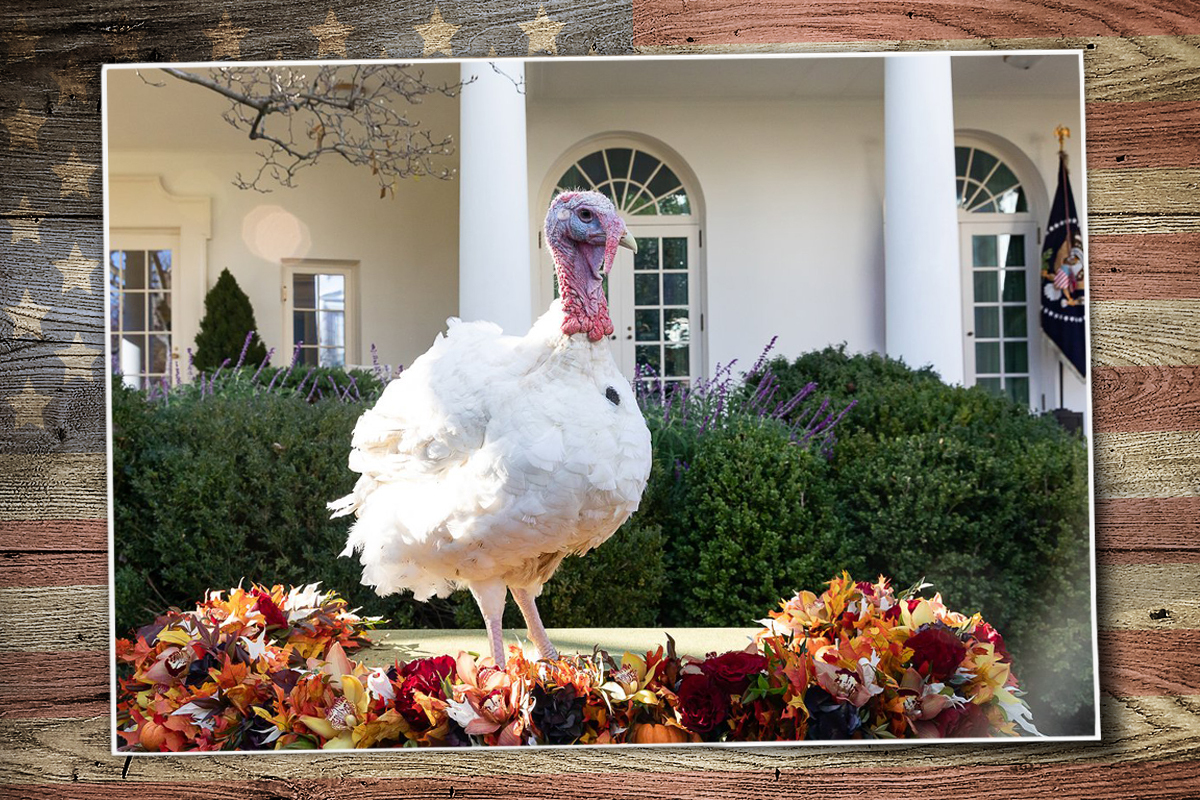 President Abraham Lincoln was presented a live turkey to have as a Christmas feast. Lincoln's youngest son, Tad, who was 10, quickly adopted the live turkey and named him Jack. He taught Jack to follow behind him while they went on adventures around the White House. On Christmas Eve, Lincoln told Tad Jack's fate. Tad insisted Jack had every right to live, arguing he was a good turkey and he didn't want him to be killed.  
Lincoln issued "an order of reprieve" for Jack and he was allowed to live — the first pardon of a turkey in American history. A year later in 1864, Lincoln noticed Jack was standing in line next to a number of soldiers waiting to vote. Lincoln playfully asked Tad if Jack was voting too, and Tad replied, "O, no; he isn't of age yet."
Josiah the Badger made Teddy Roosevelt laugh.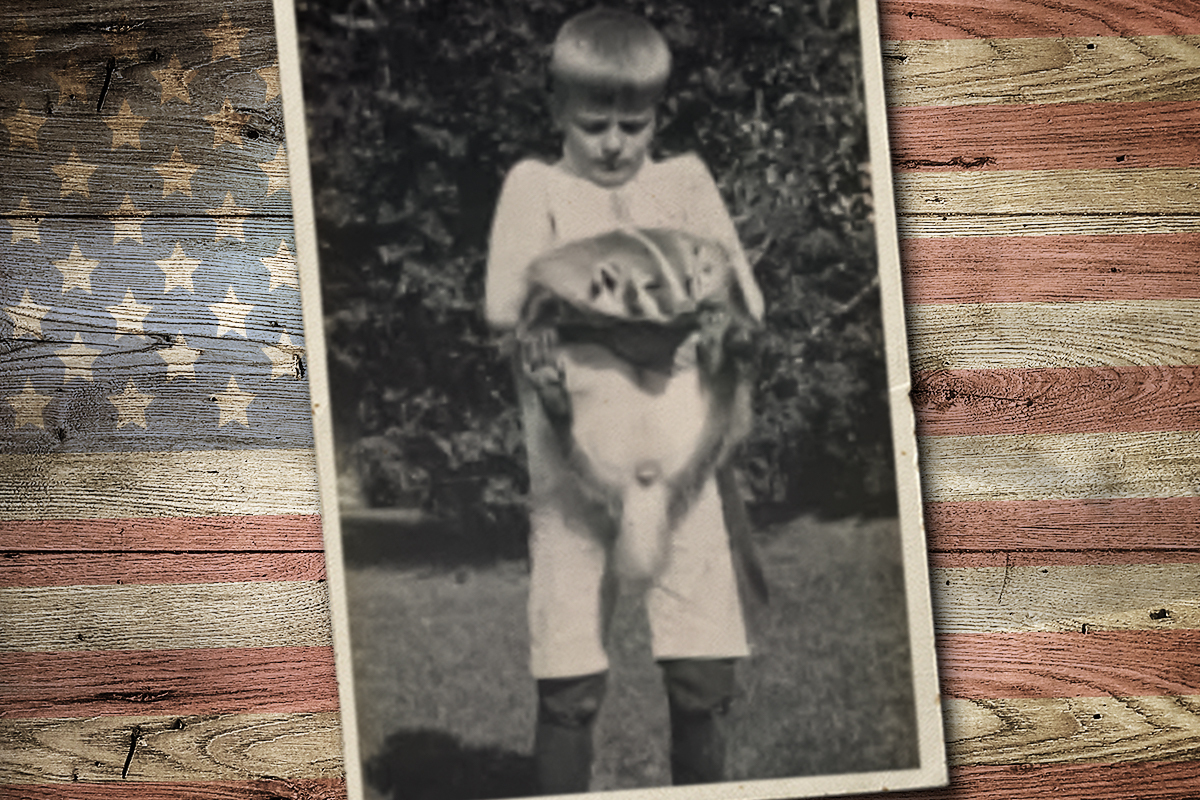 Teddy Roosevelt practically had his own zoo at the White House. The 26th president had a small bear named Jonathan Edwards; a lizard named Bill; guinea pigs named Admiral Dewey, Dr. Johnson, Bishop Doane, Fighting Bob Evans, and Father O'Grady; Maude the pig; Josiah the badger; Eli Yale the blue macaw; Baron Spreckle the hen; a one-legged rooster; a laughing hyena named Bill; a barn owl; Peter the rabbit; and Algonquin the pony. 
One of the more prolific presidential pets was Josiah the badger. In the spring of 1903, Roosevelt left Washington for the American West for a railroad tour. He traveled 14,000 miles in eight weeks and visited 25 states and 150 towns, delivering more than 200 speeches. While he was visiting western Kansas, a 12-year-old girl named Pearl Gorsuch asked "Mr. President" whether he'd like a badger or not. Roosevelt presented her a carnation with a gold and silver locket, and a 2-week-old badger was handed over by her father, Josiah Gorsuch. Josiah the badger slept in the presidential car of the train and dined on milk and potatoes.
Josiah "is always amusing us with his antics, like shredding the furniture with his sharp claws, or chasing the gardener up a tree," 12-year-old Ethel Roosevelt writes in her journal on Aug. 21, 1903. "Father just throws his head back and laughs his booming laugh."
Josiah the badger, however, known for biting ankles, not faces, didn't last very long at the White House because his behavior grew unmanageable, and he was donated to the Bronx Zoo in New York.